Best 50 Maldives Resorts List With Images 2021
We have updated our selection of top Maldives resorts for 2021. We understand that some guests want the resorts list while others want images, so we are combining both into one helpful resource. Every guest wants to pick the best resort for the chosen budget and there are 150 islands that look quite similar. This resort collection will make decision making easier.
Best 10 Resorts Based On Maldives Finest Ranking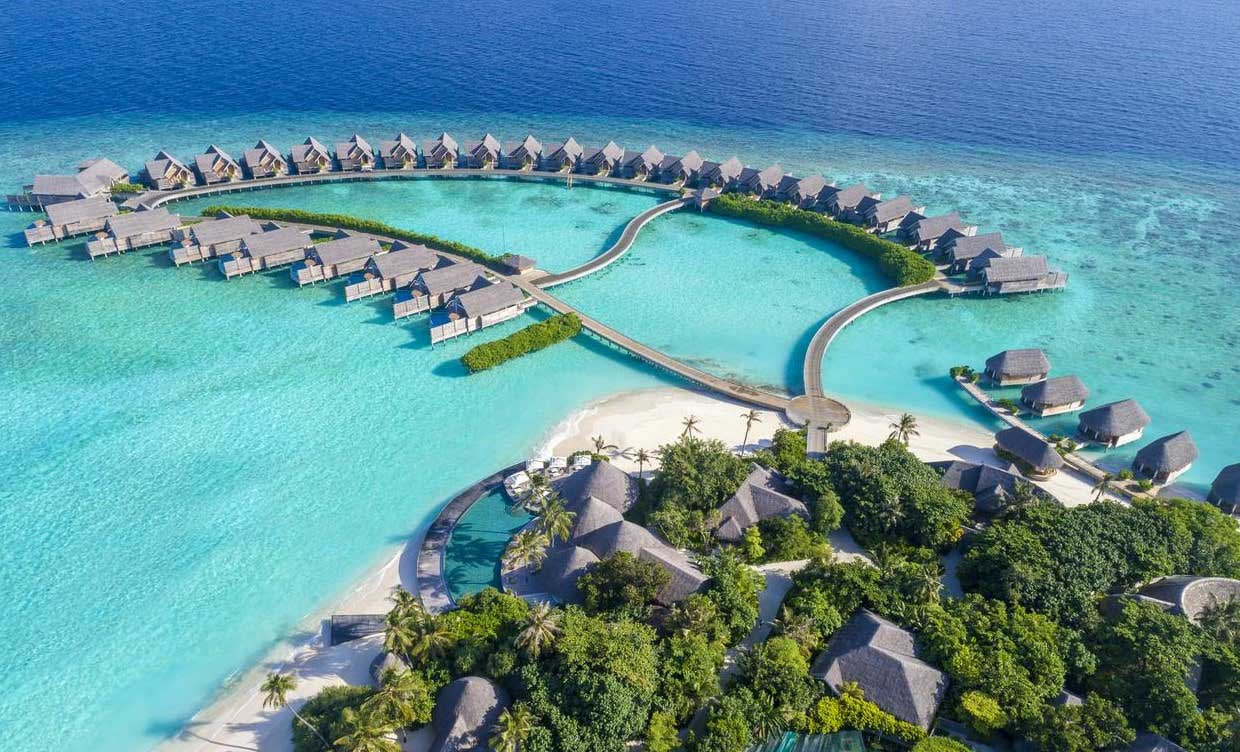 Milaidhoo Island Resort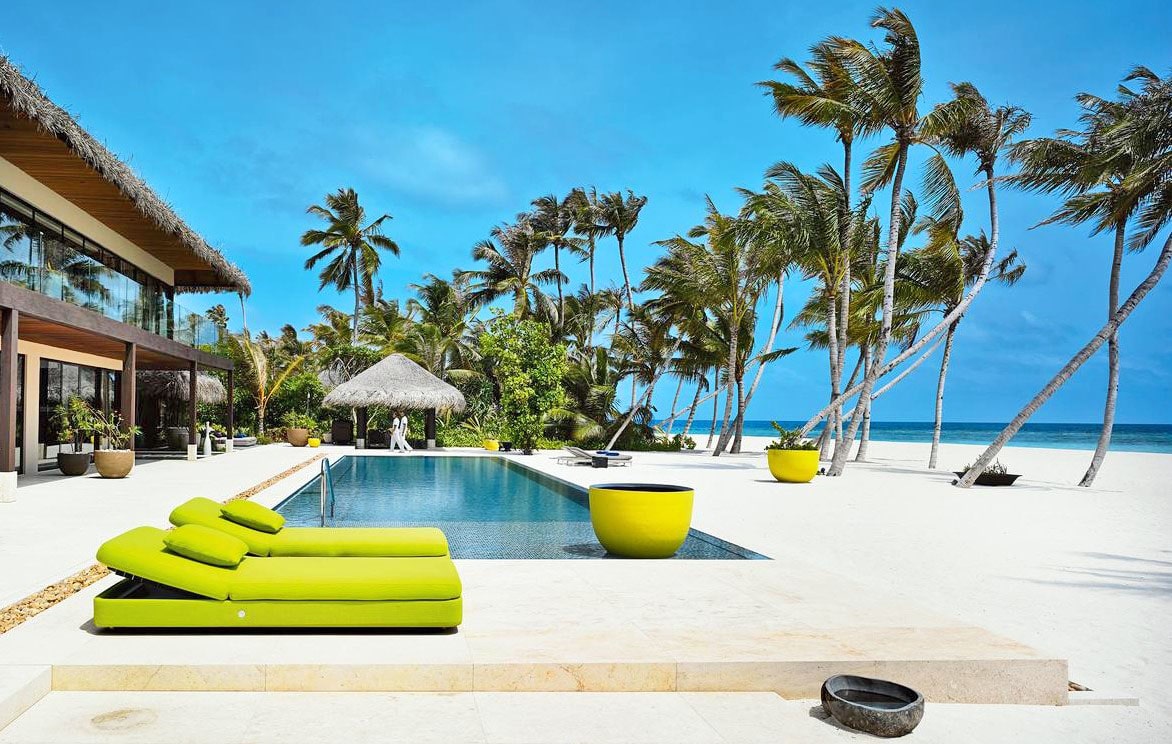 Velaa Private Island
Gili Lankanfushi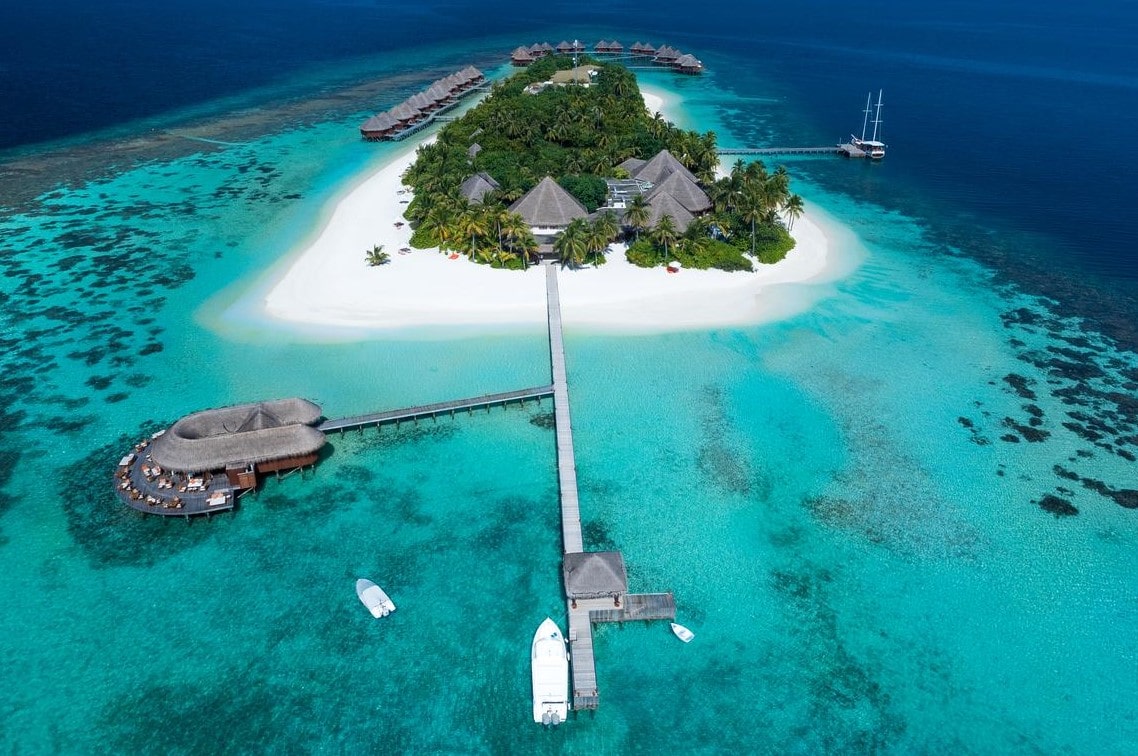 Mirihi Island Resort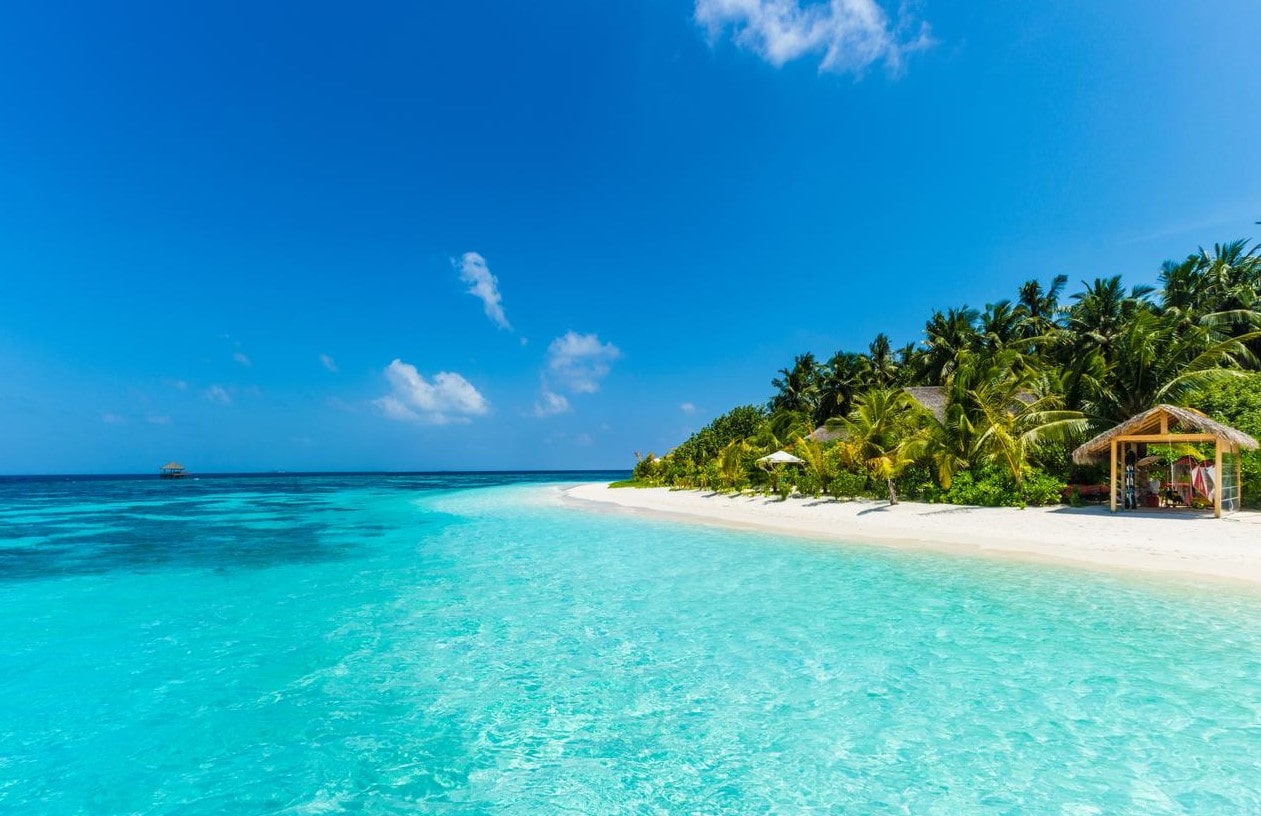 Kandolhu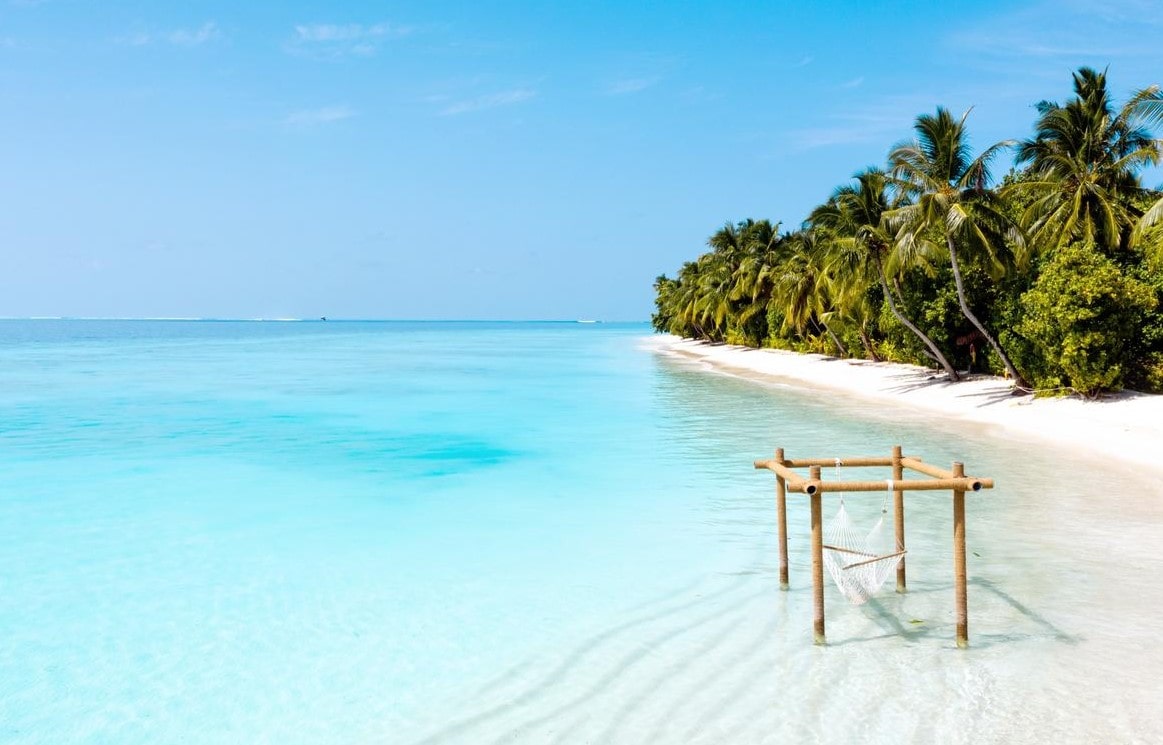 Ayada Maldives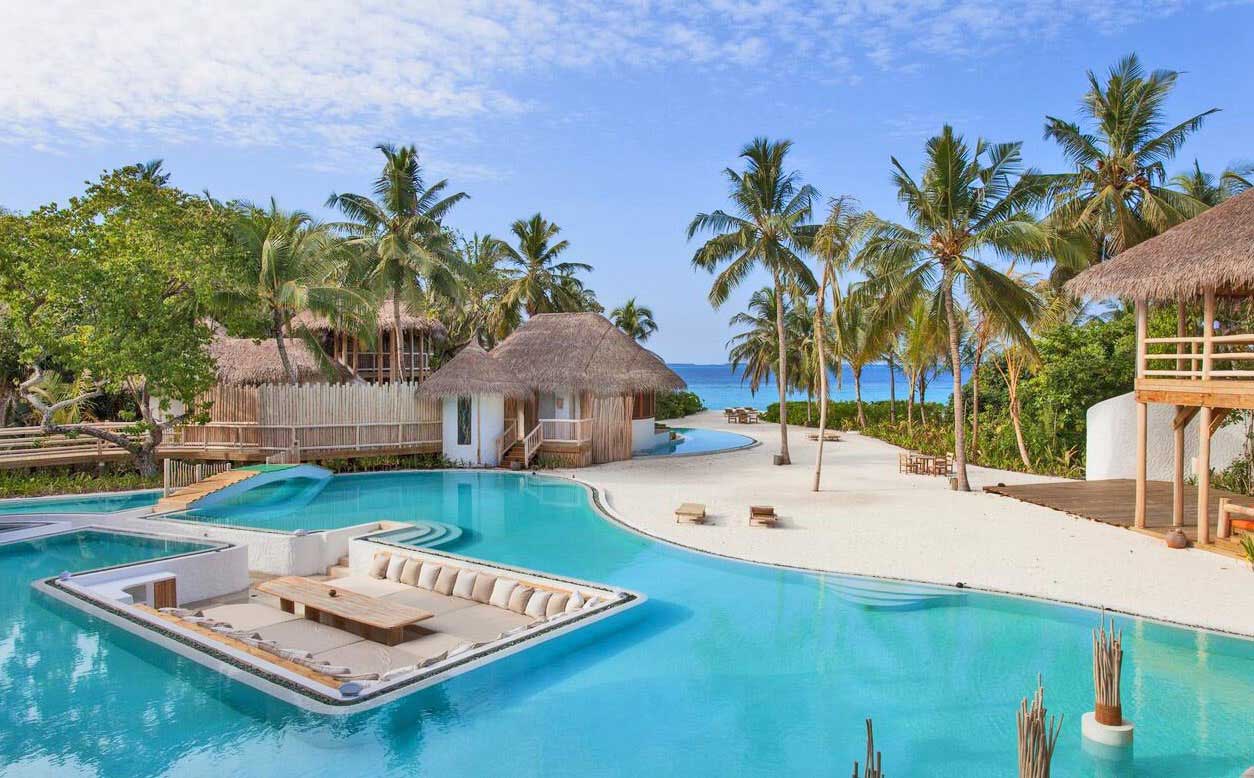 Soneva Fushi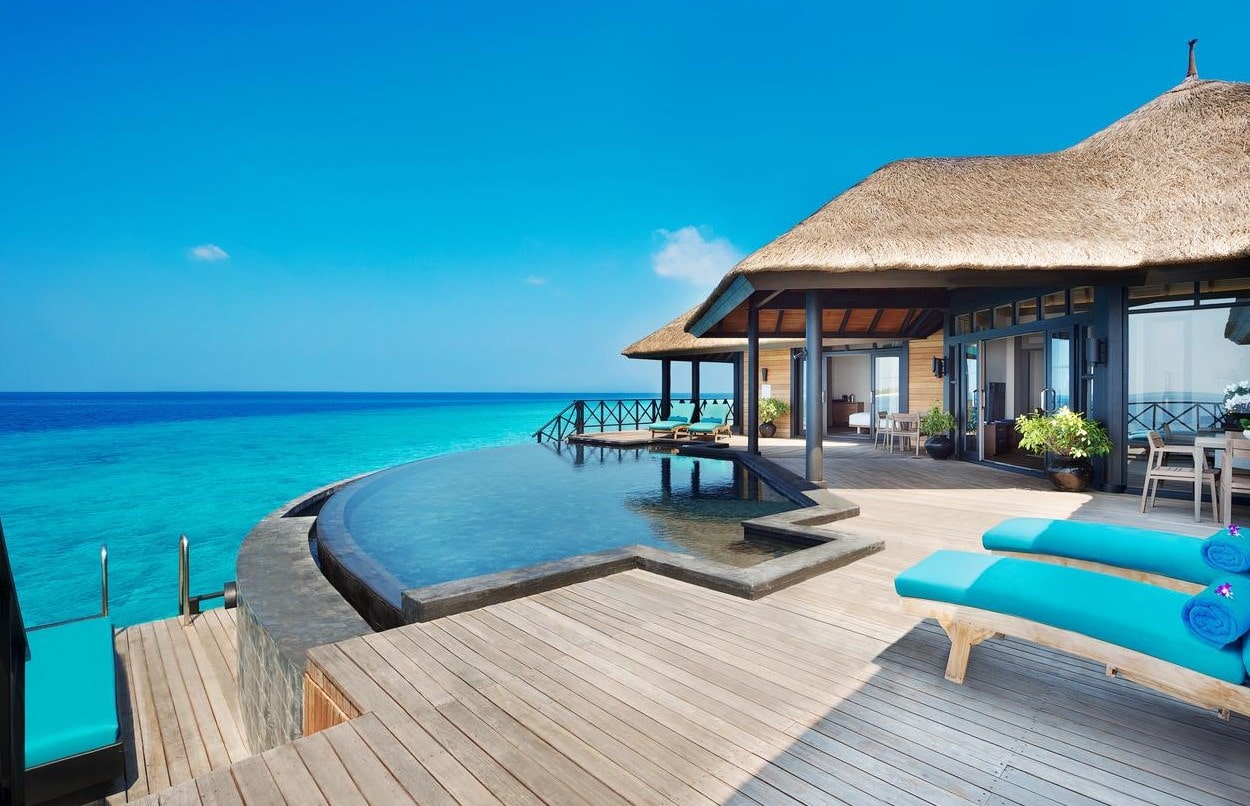 JA Manafaru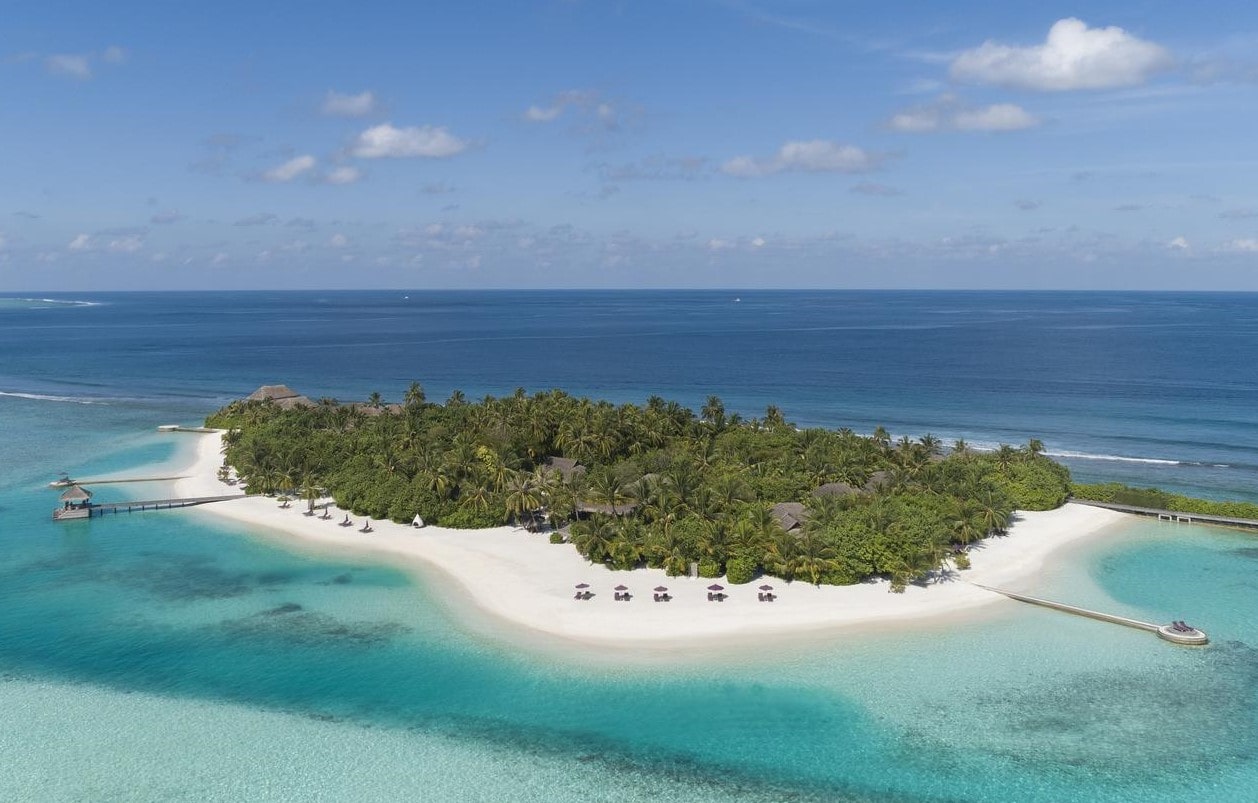 Naladhu Maldives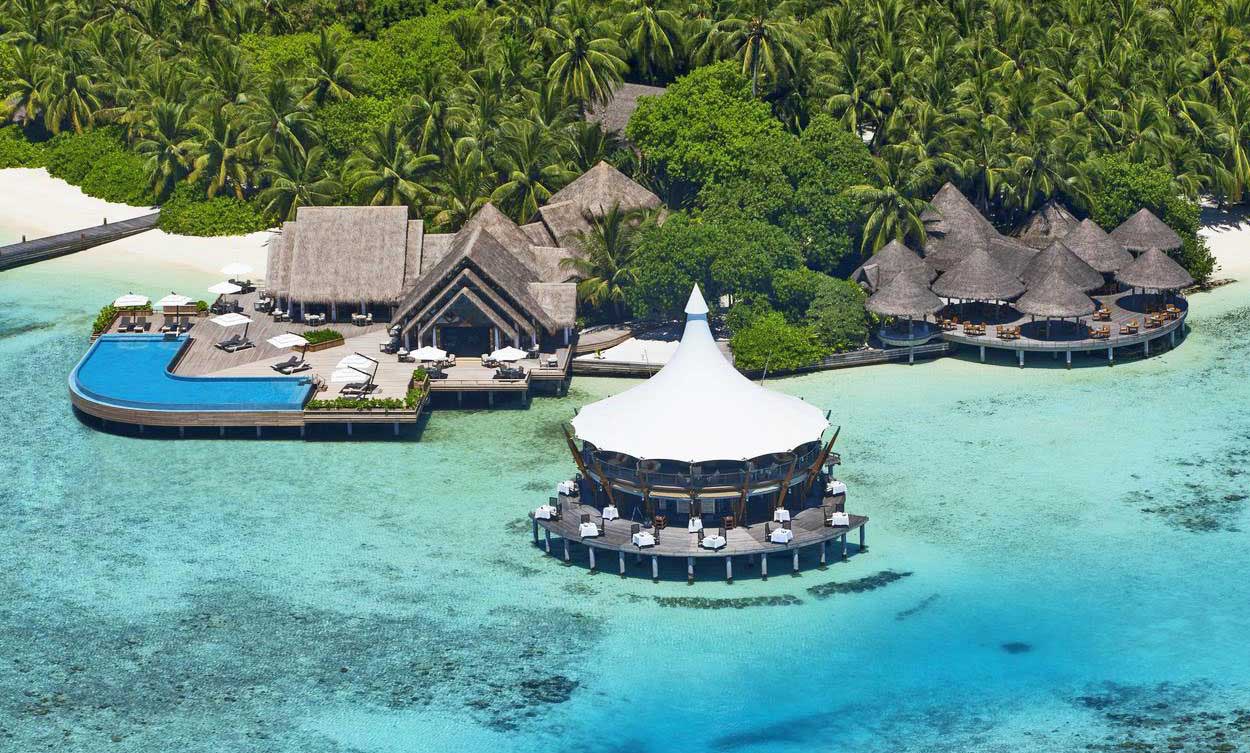 Baros Maldives
Other Top Resorts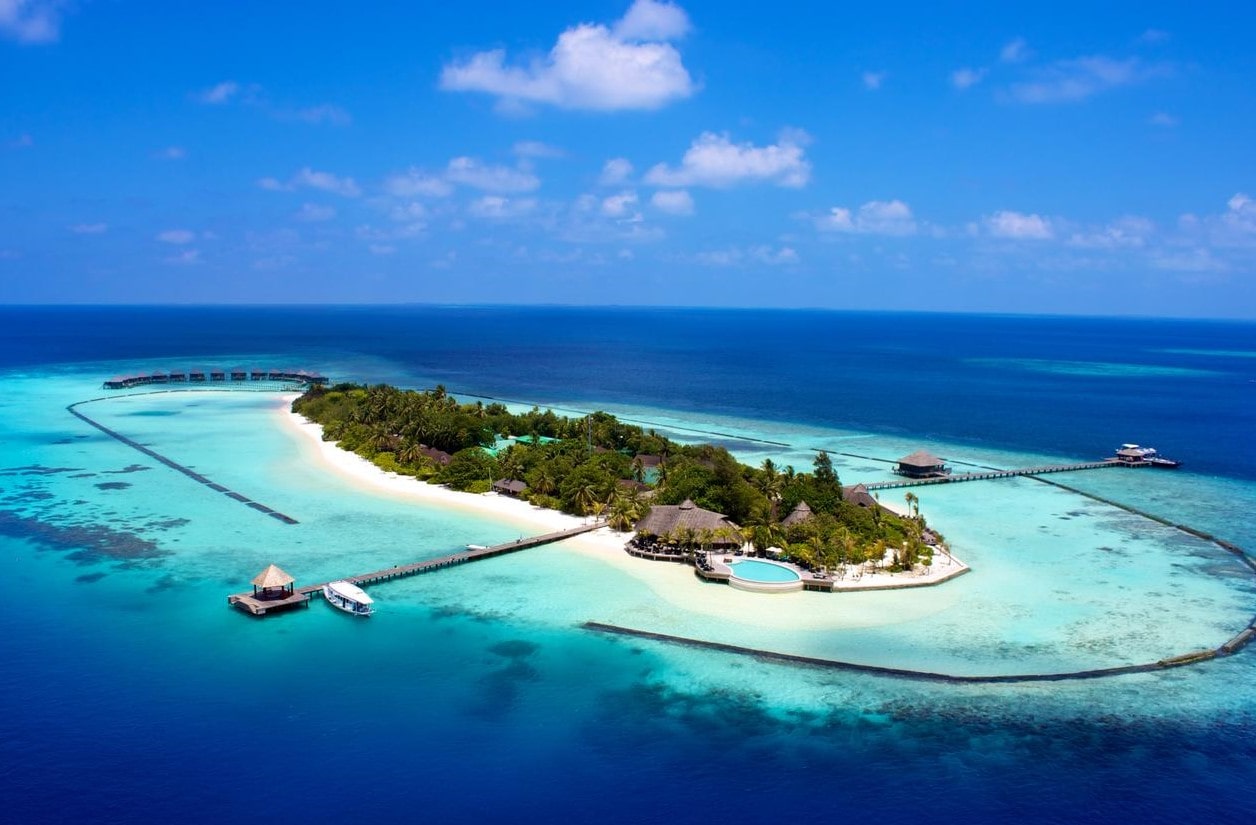 Komandoo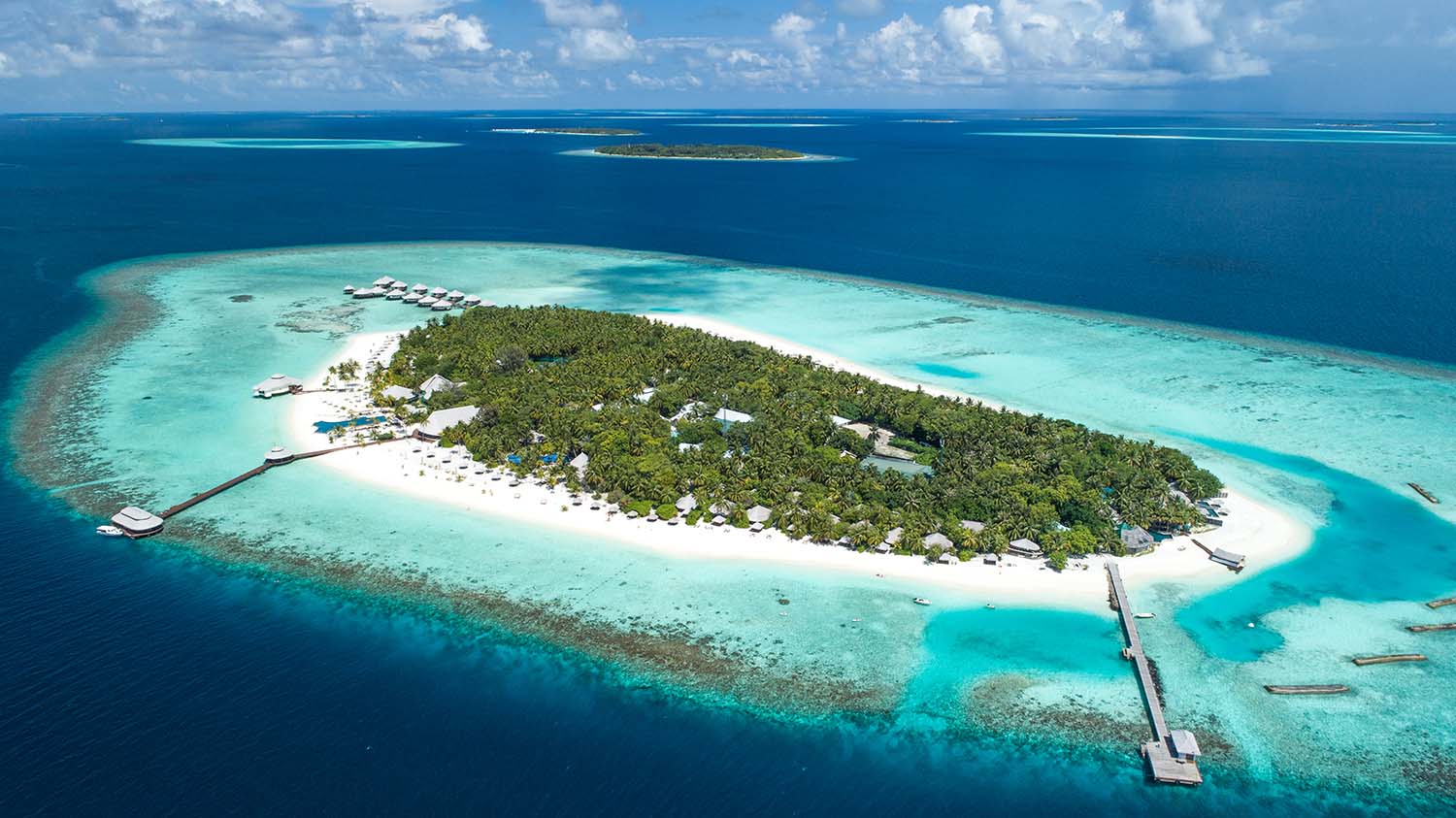 Kihaa Maldives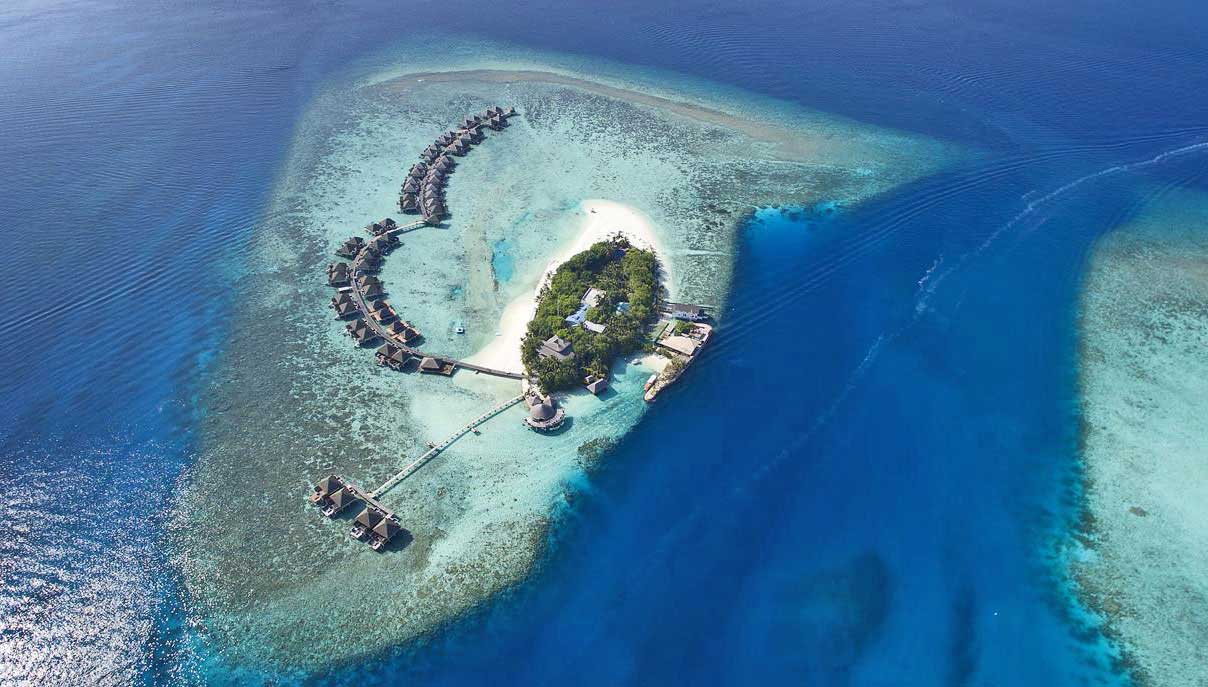 Adaaran Prestige Vadoo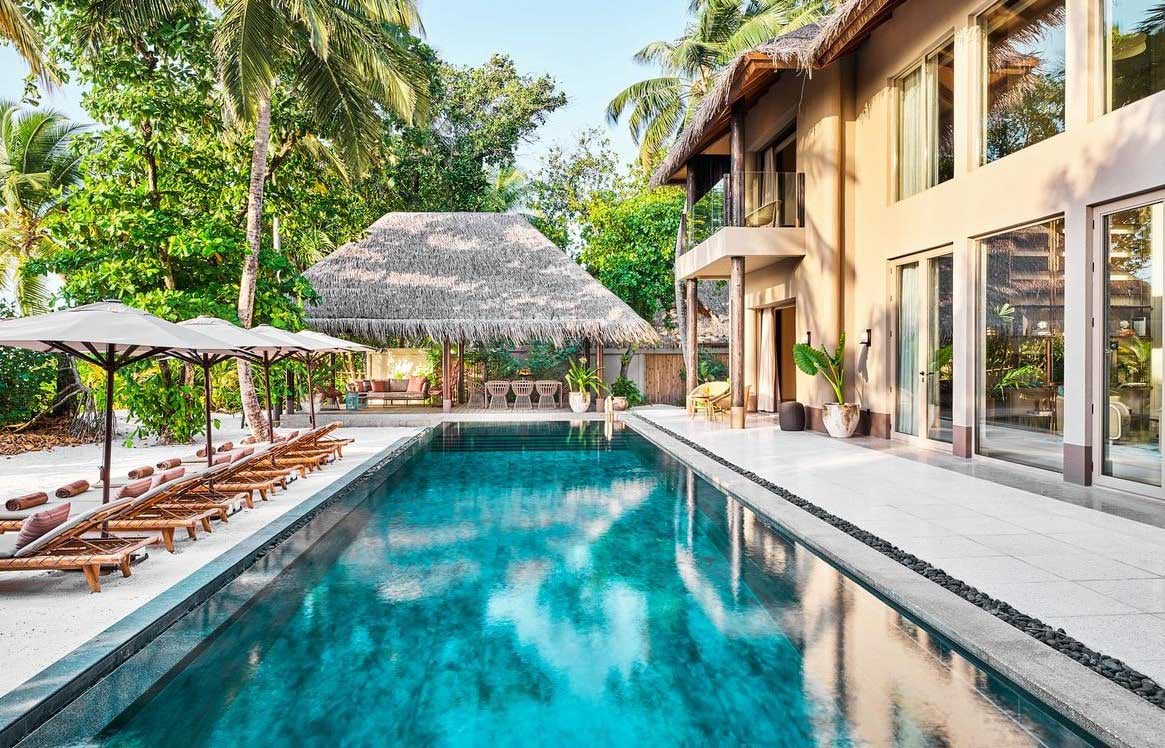 Joali Maldives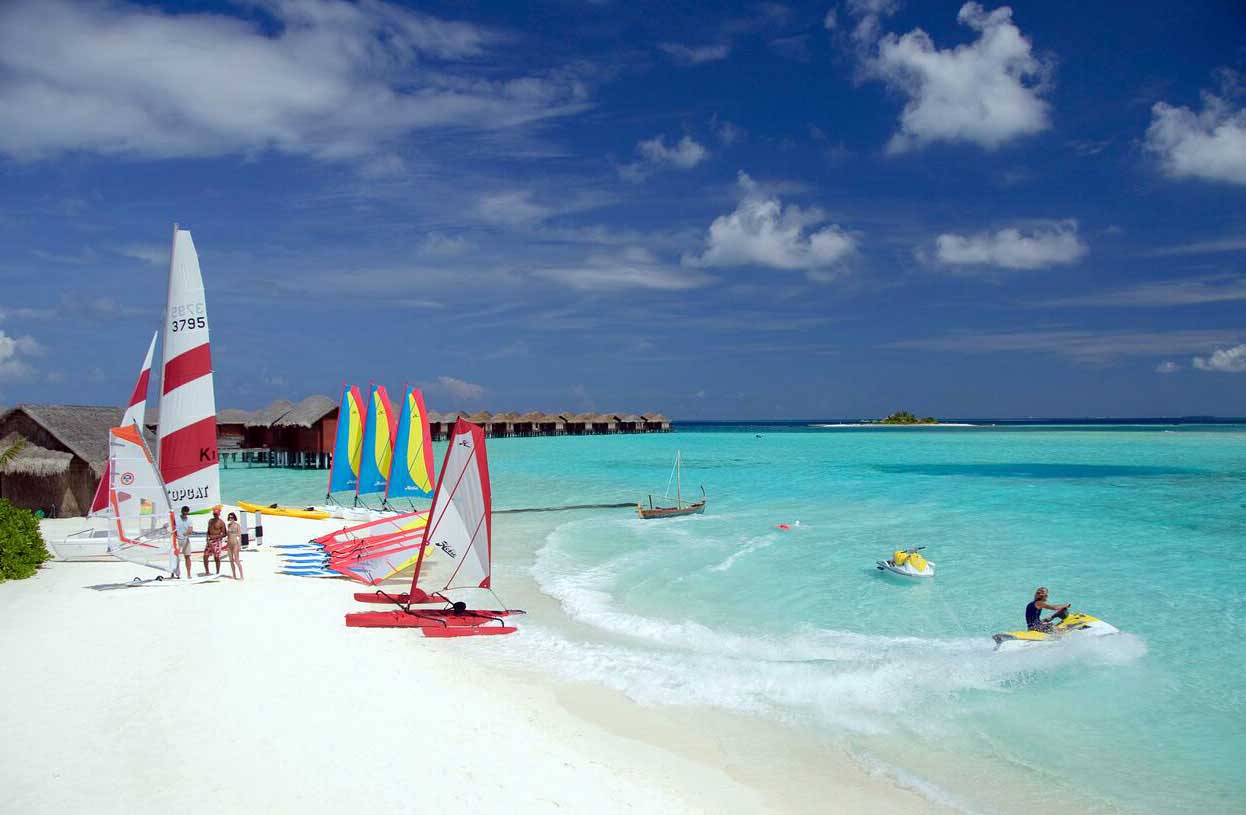 Anantara Dhigu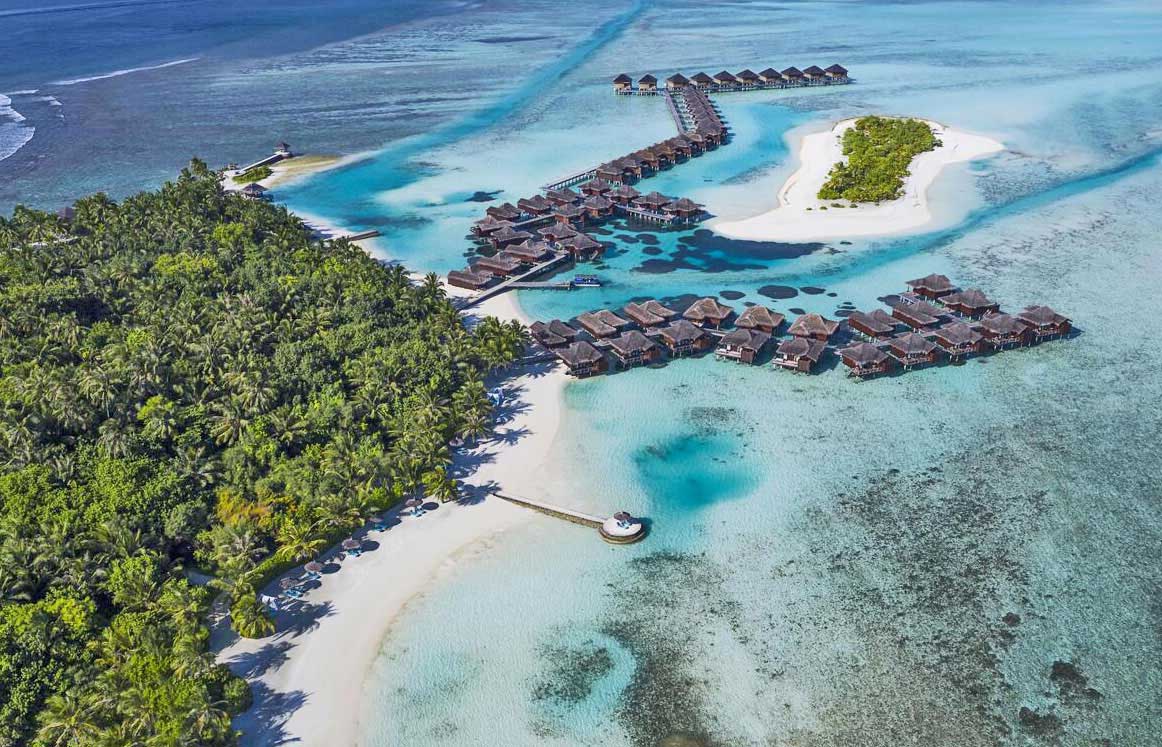 Anantara Veli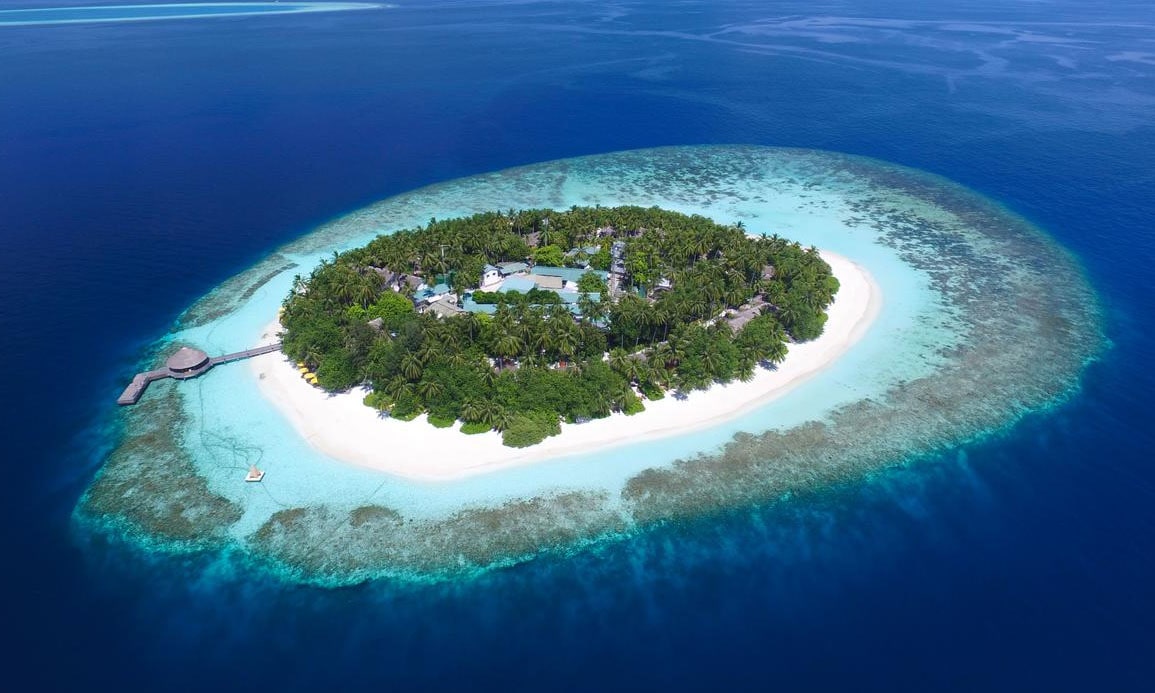 Angsana Ihuru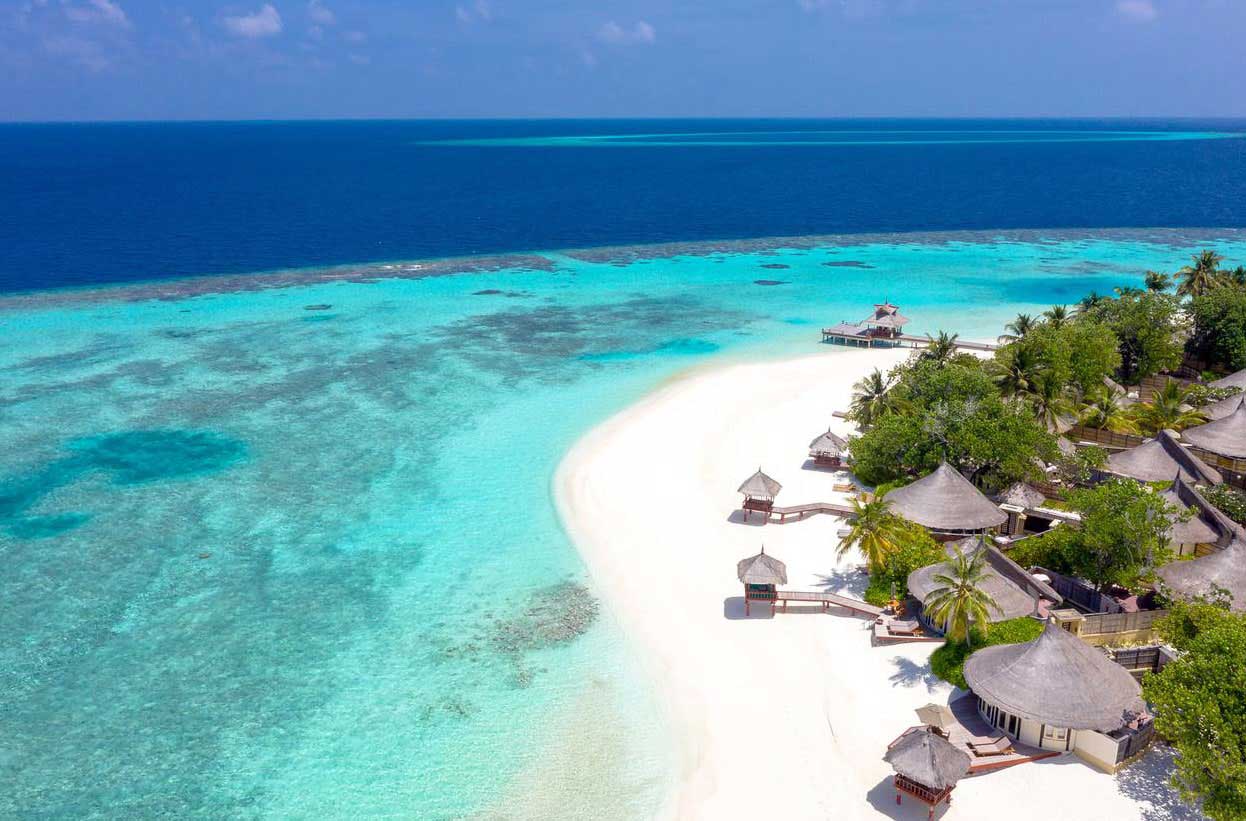 Banyan Tree Vabbinfaru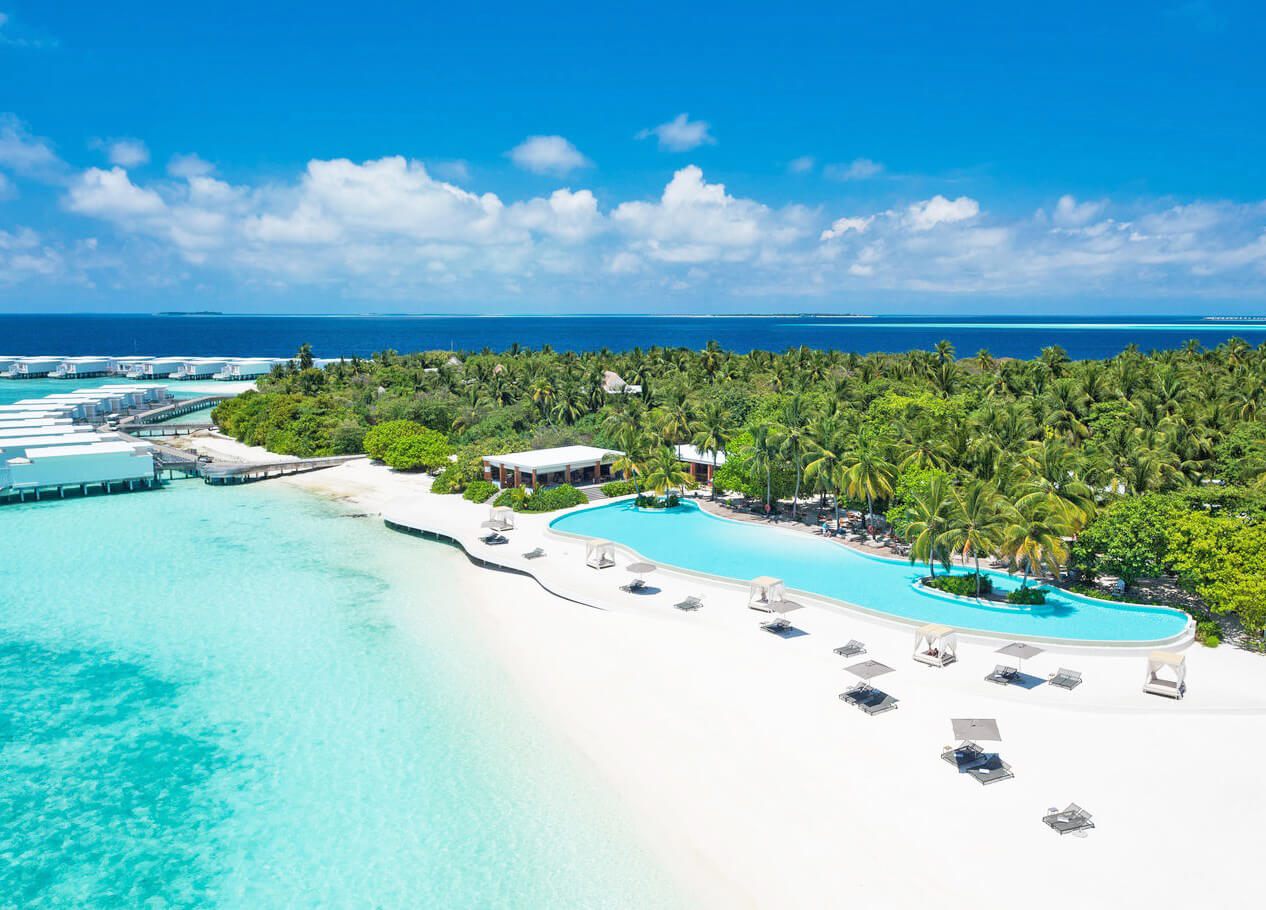 Amilla Maldives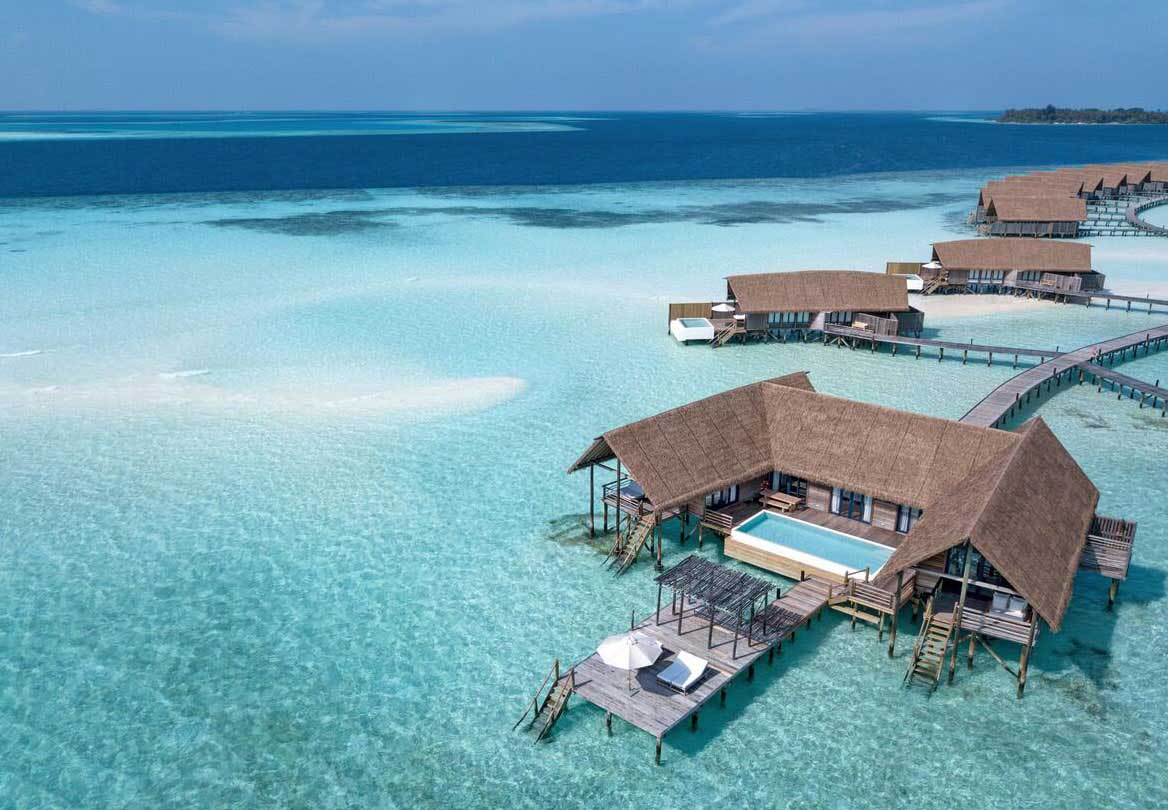 Cocoa Island Resort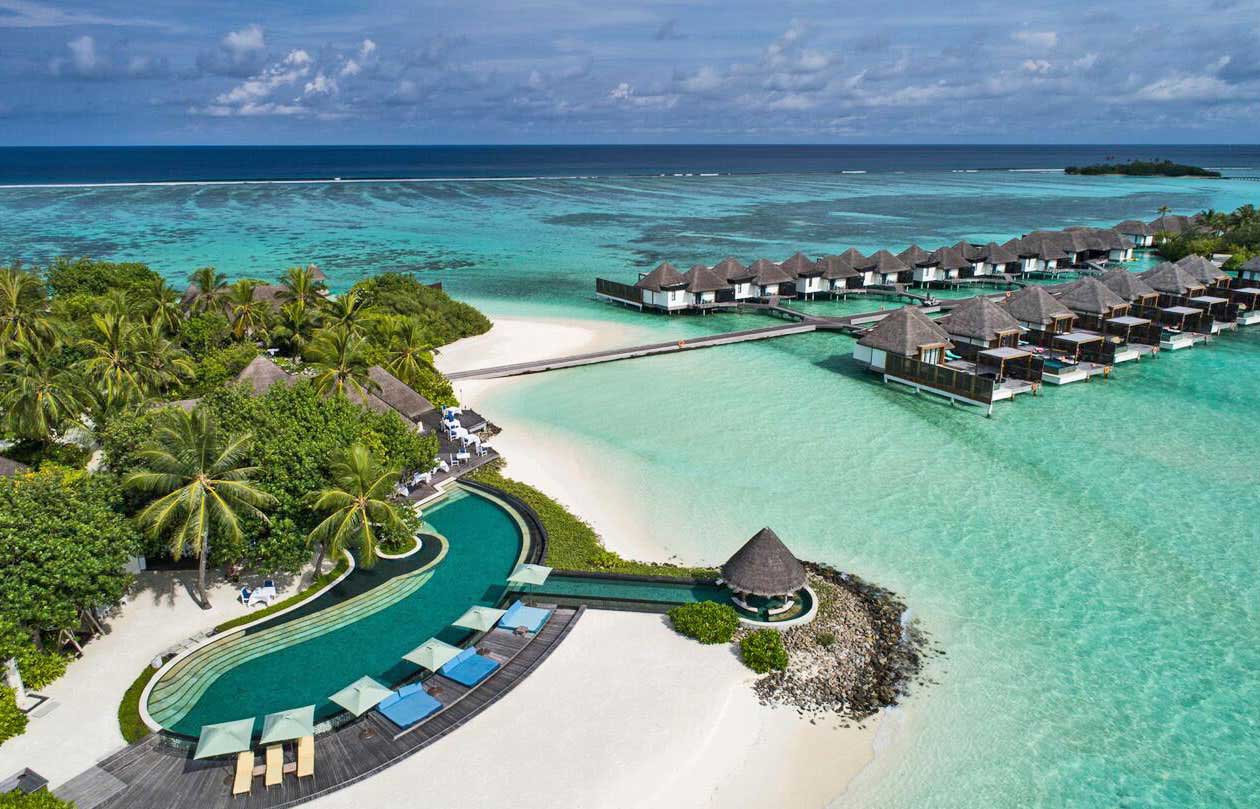 Four Seasons Kuda Huraa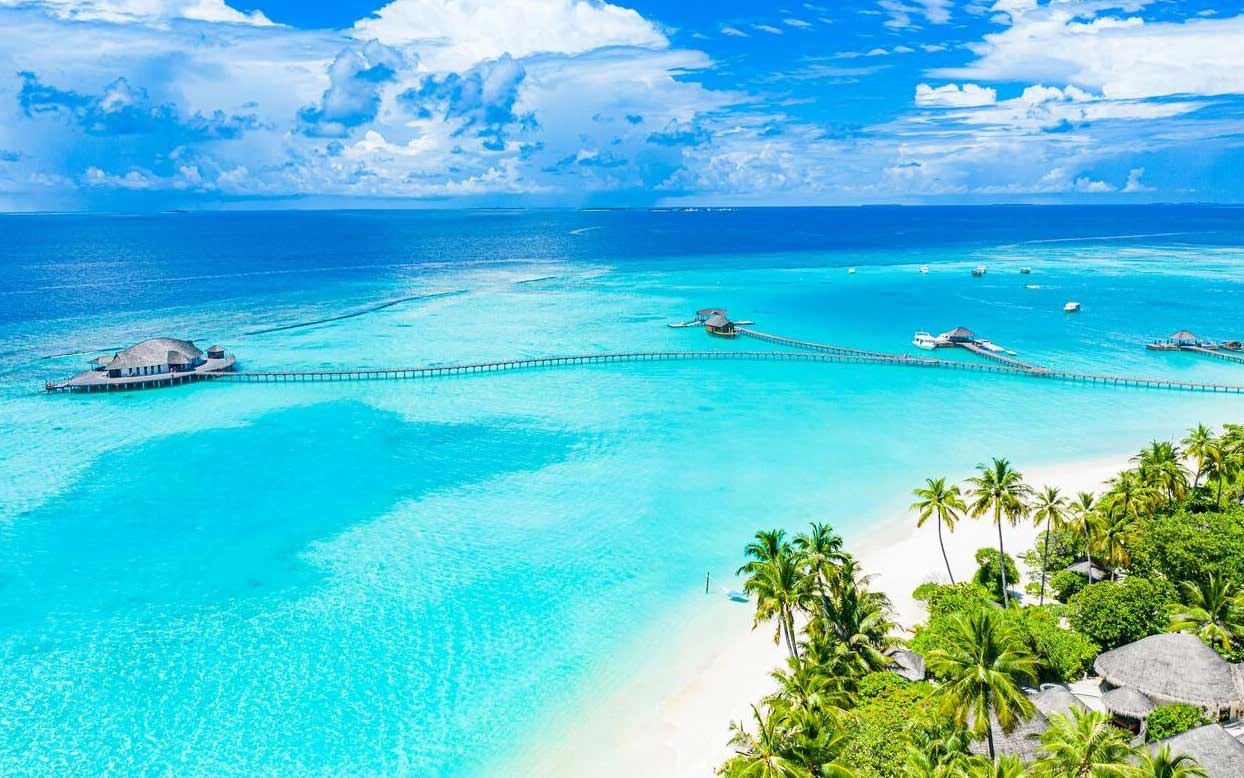 Sun Siyam IruFushi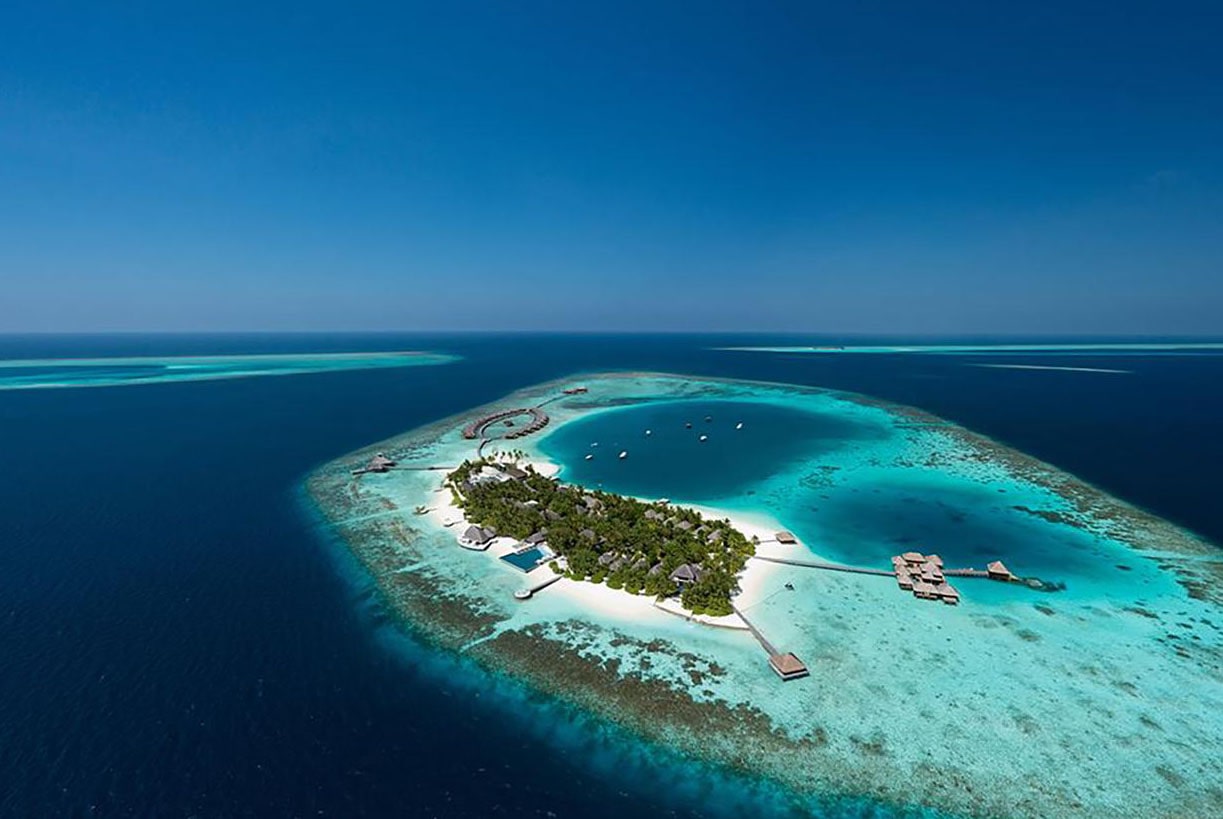 Huvafen Fushi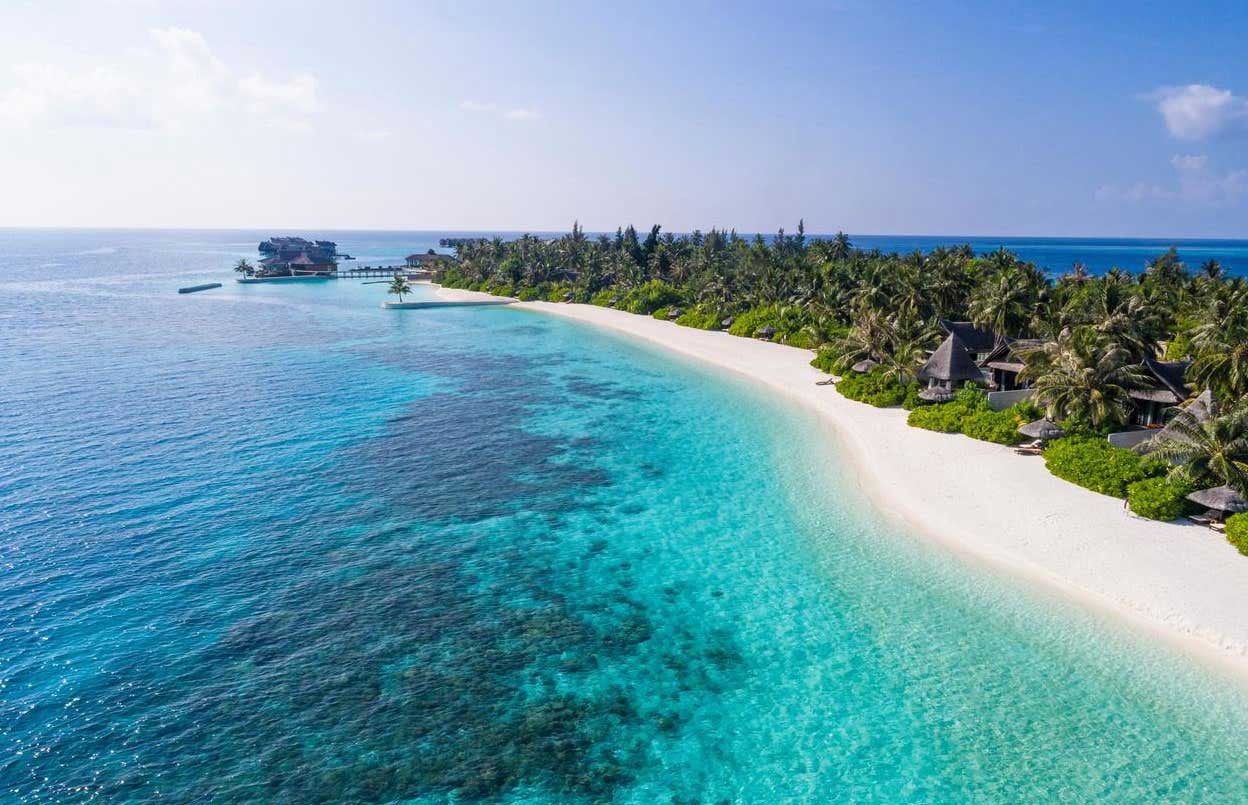 Jumeirah Vittaveli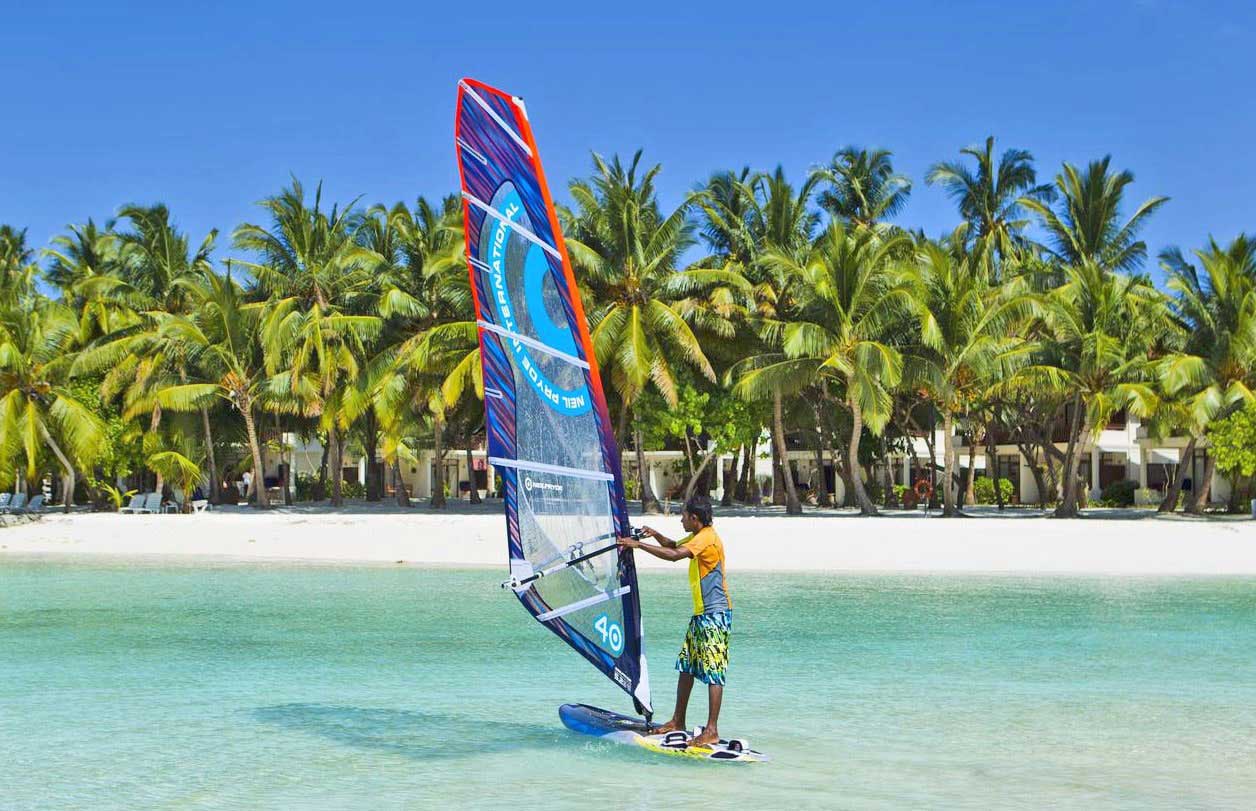 Kurumba Maldives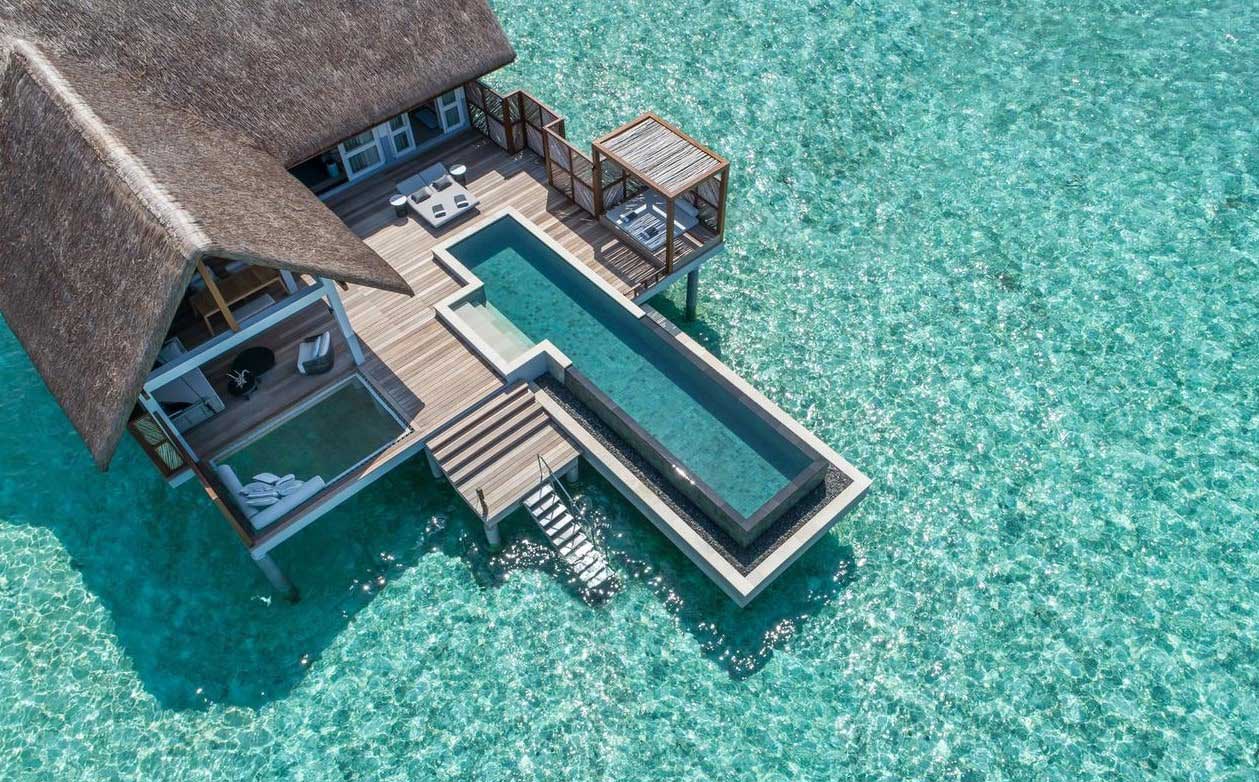 Four Seasons Landaa Giraavaru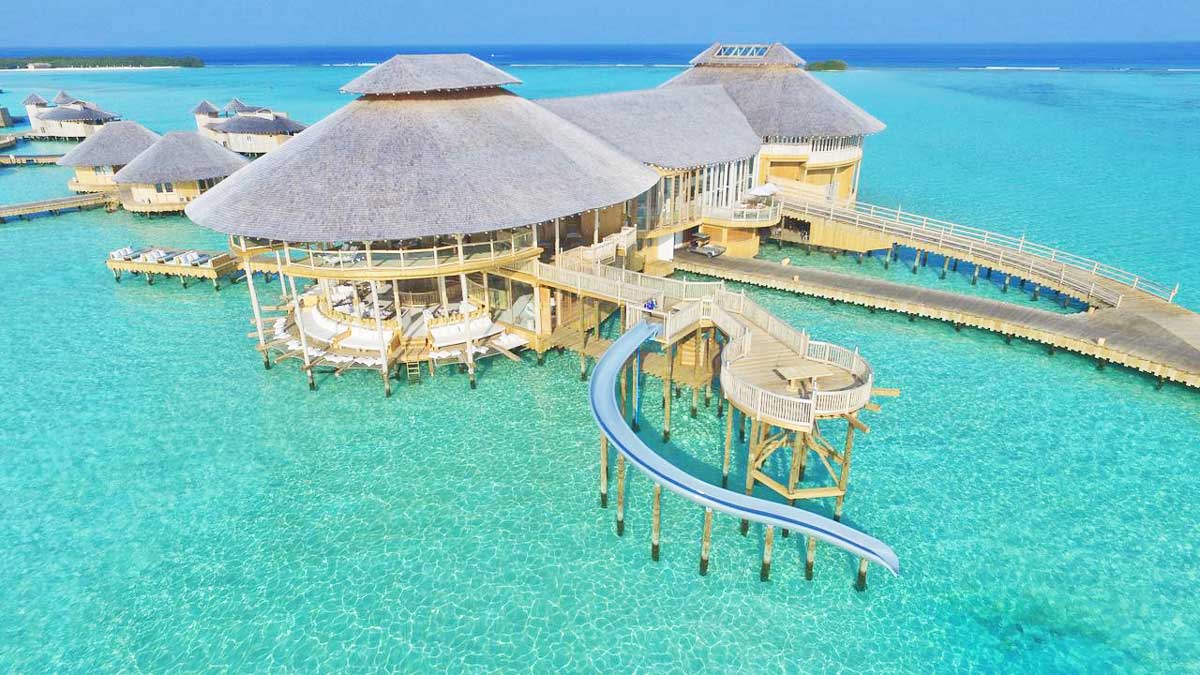 Soneva Jani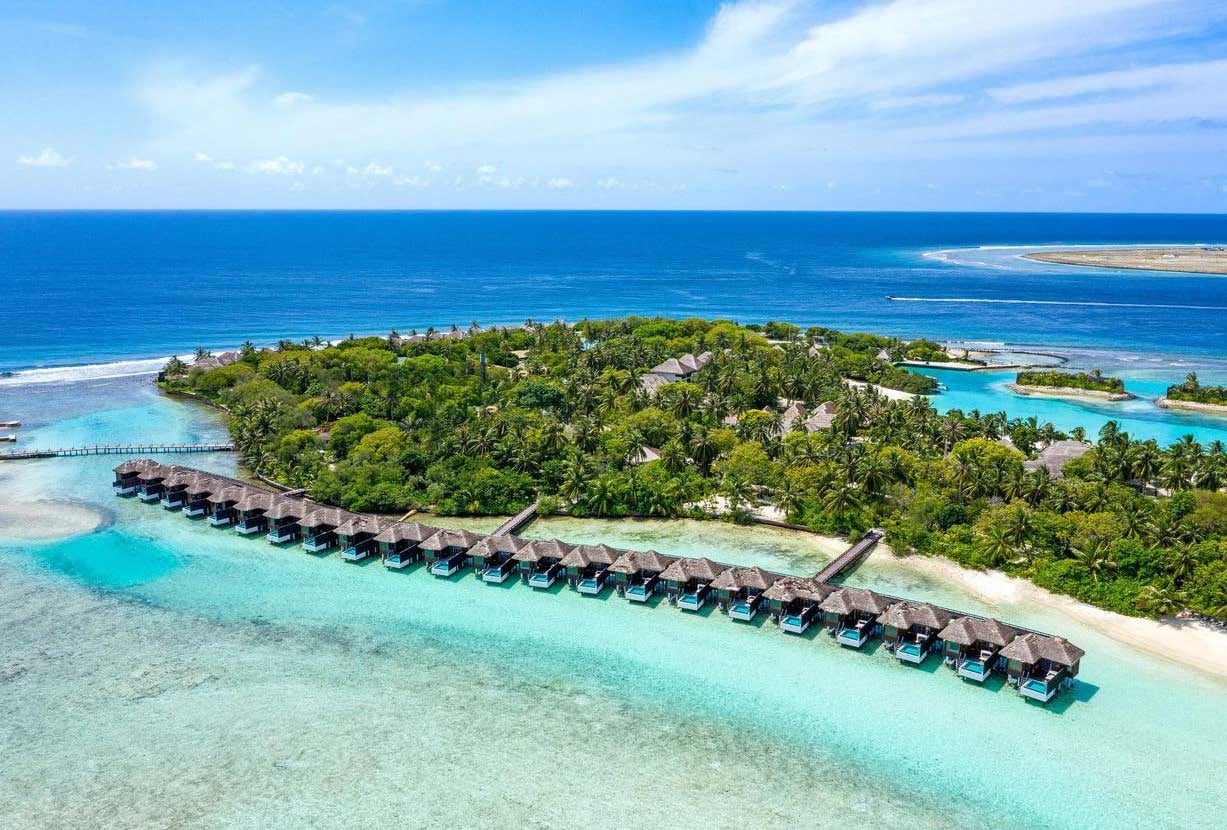 Sheraton Maldives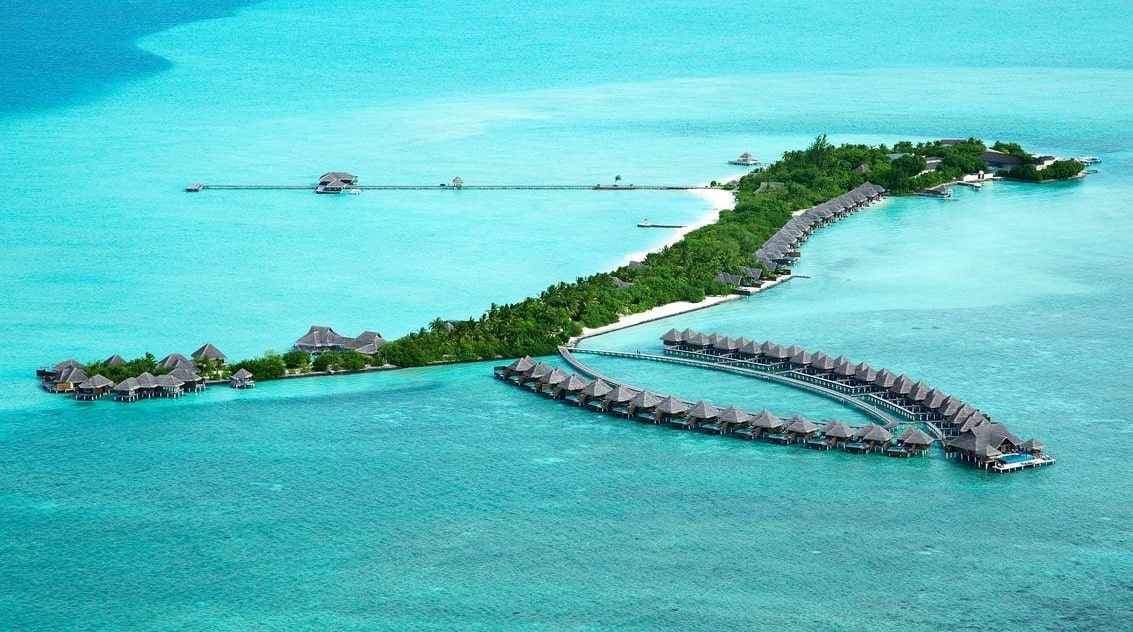 Taj Exotica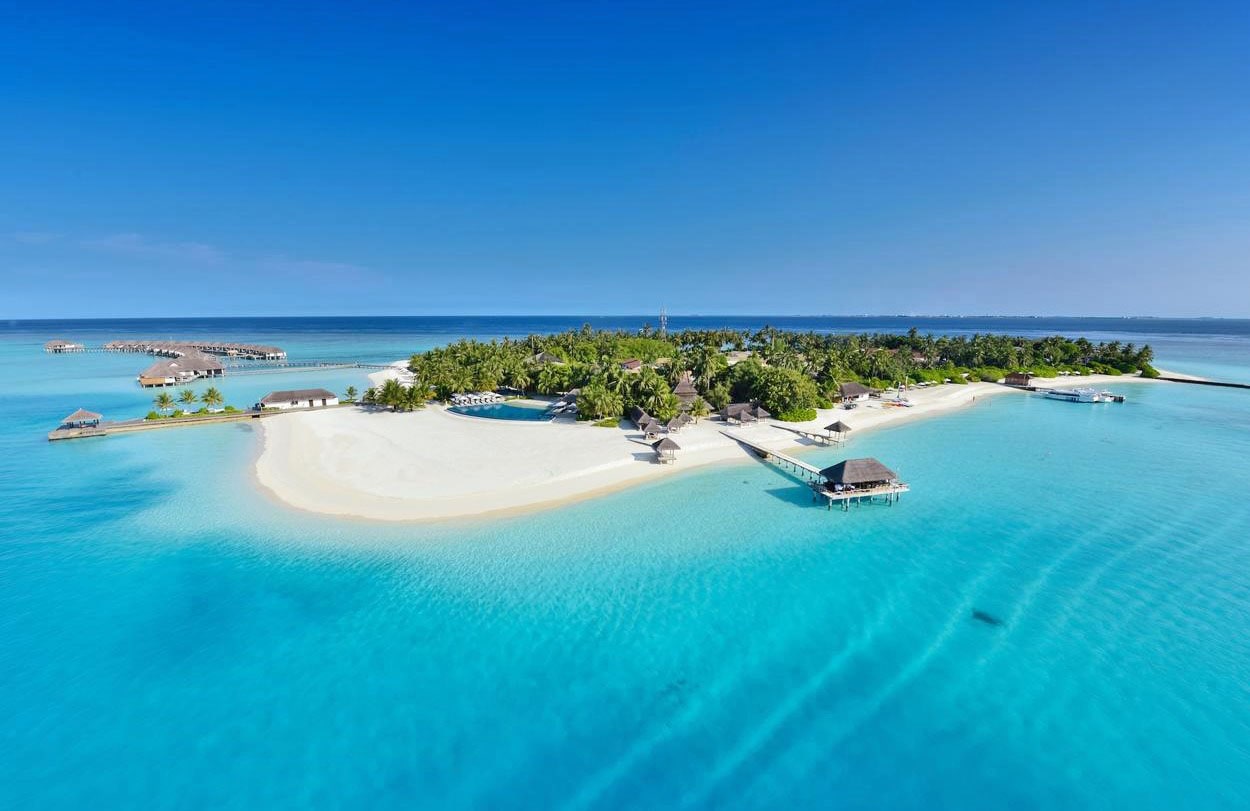 Velassaru Maldives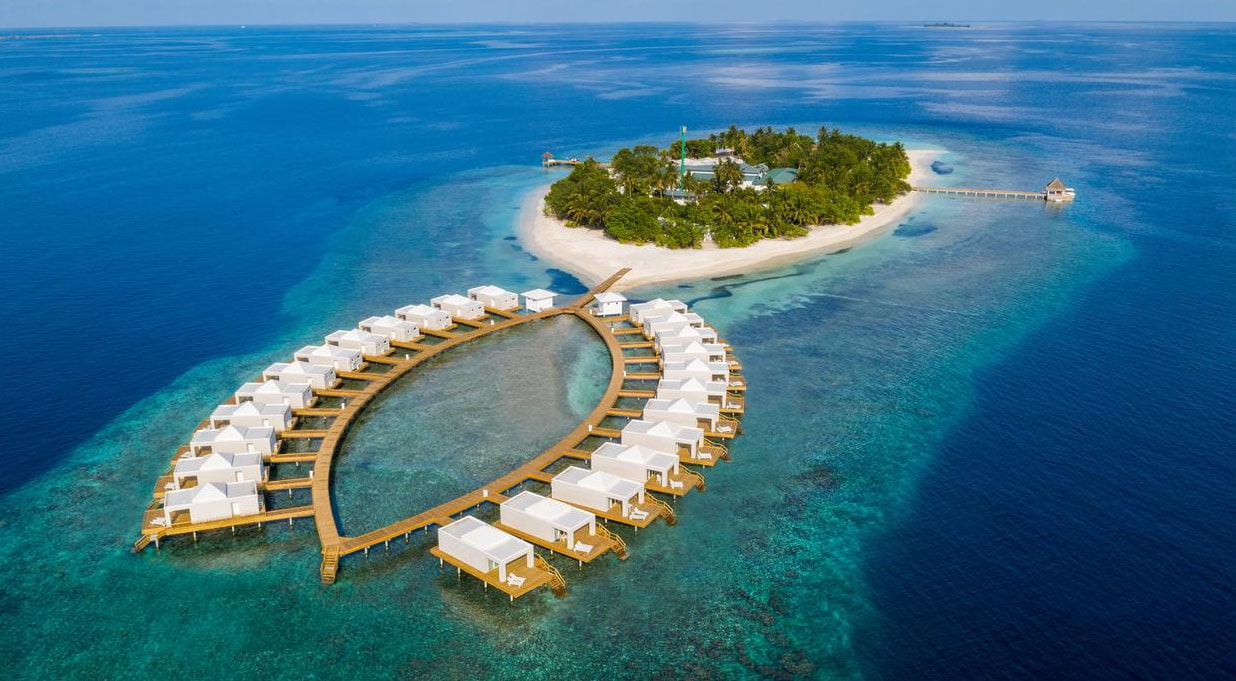 Sandies Bathala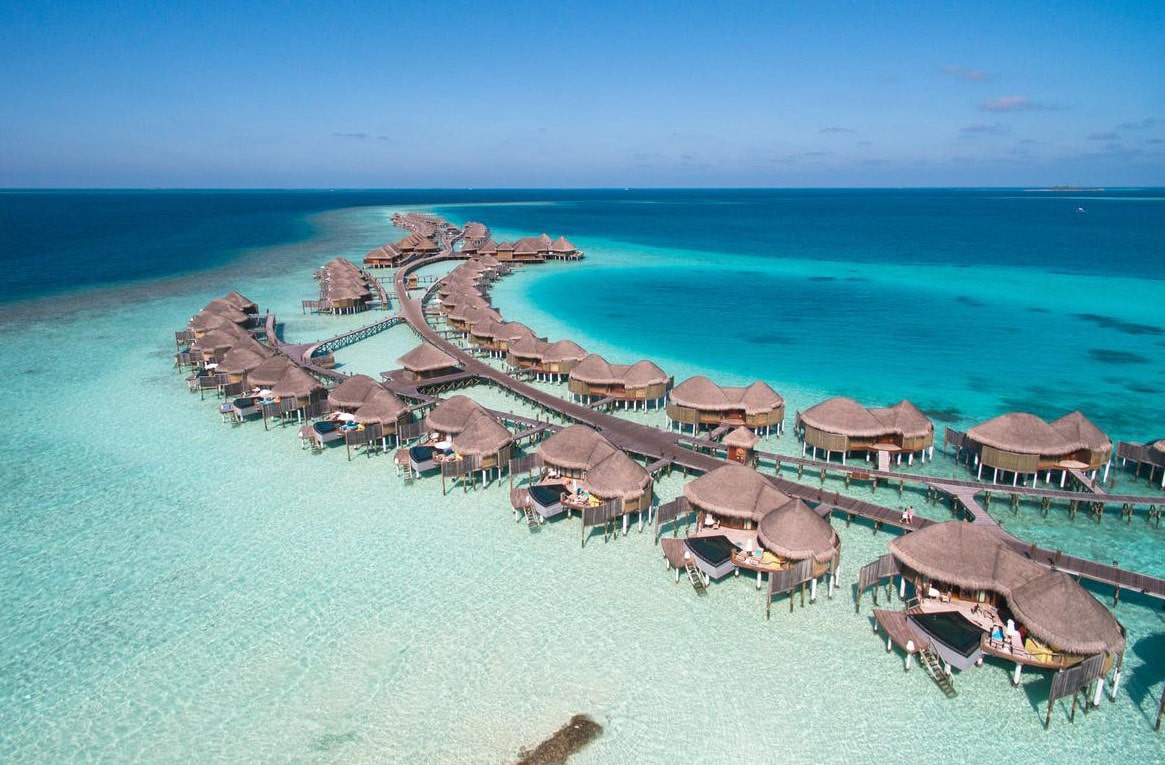 Constance Halaveli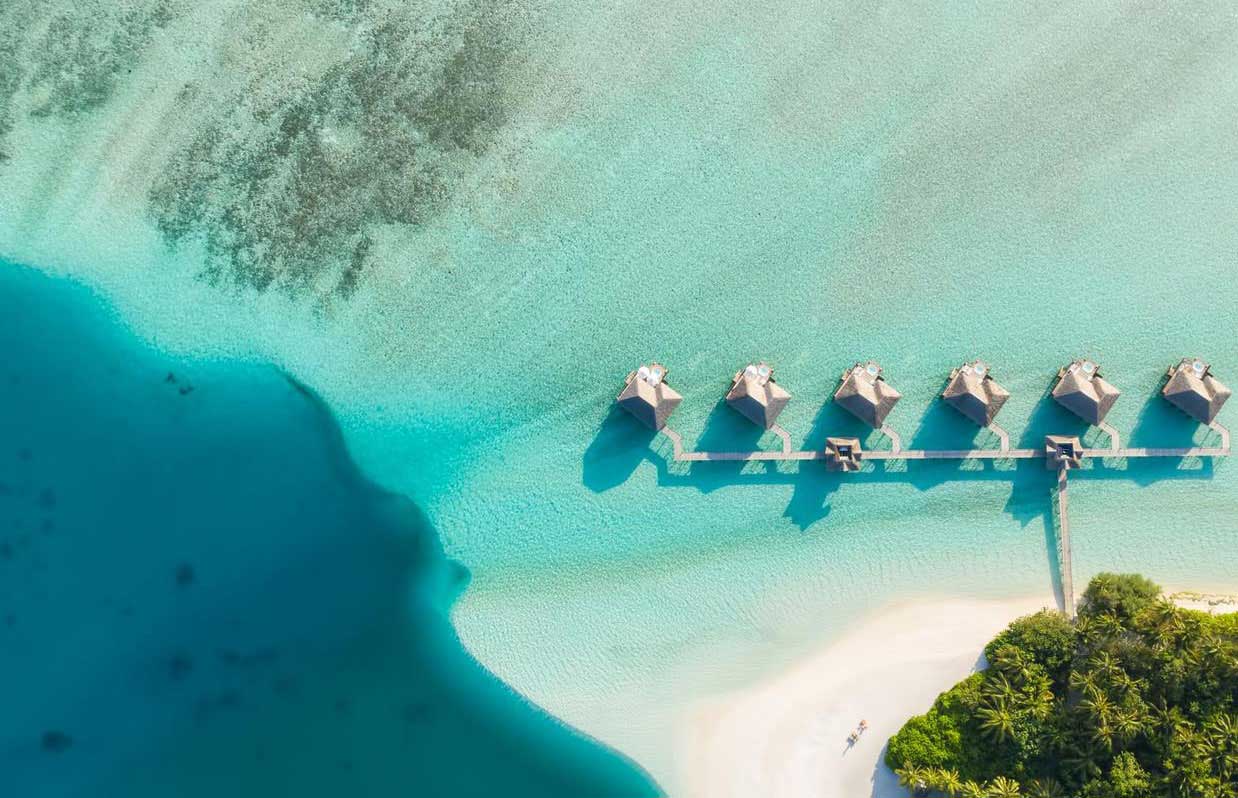 Conrad Maldives Rangali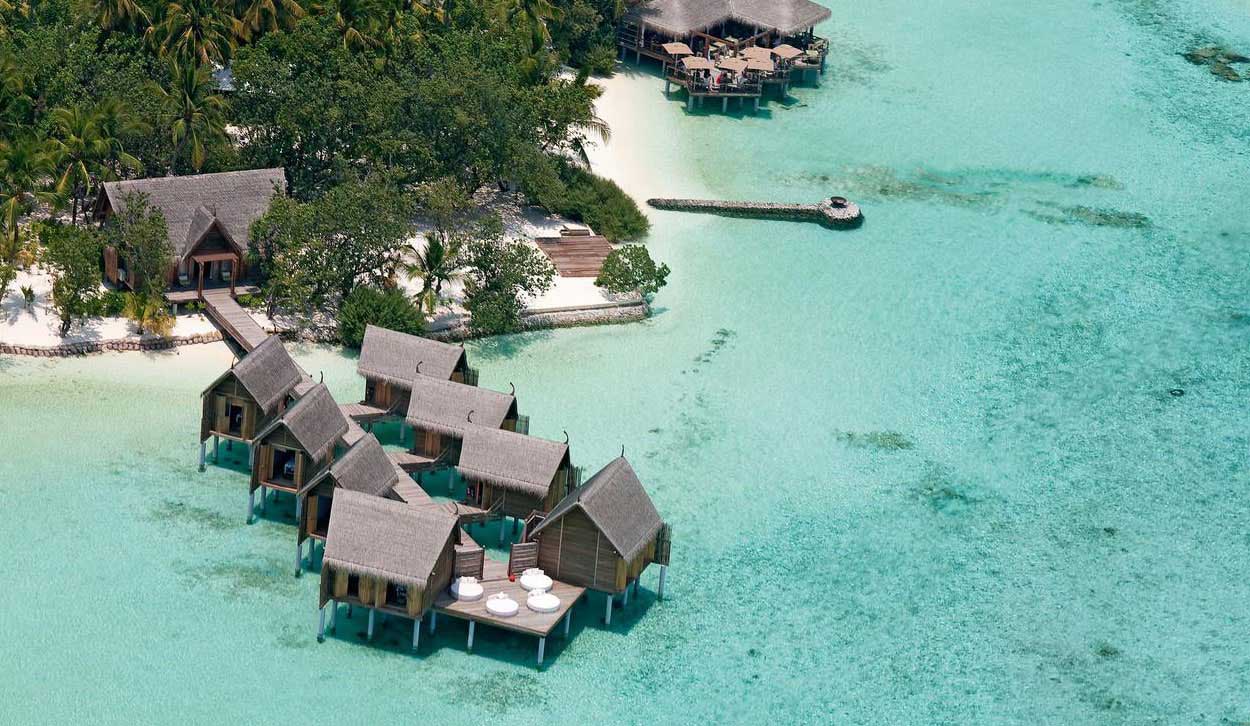 Constance Moofushi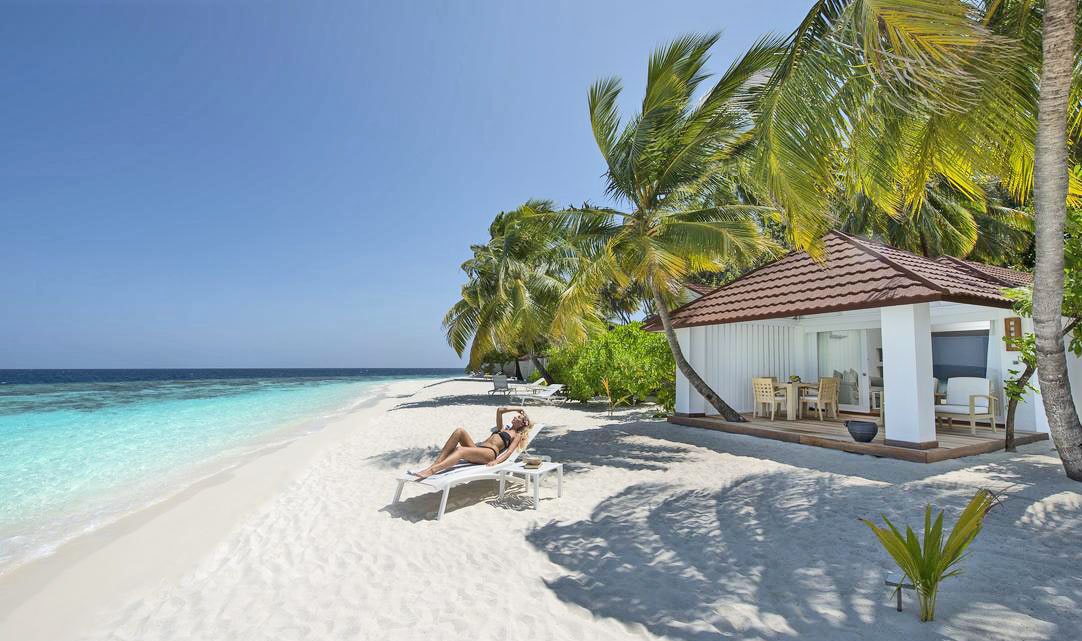 Diamonds Athuruga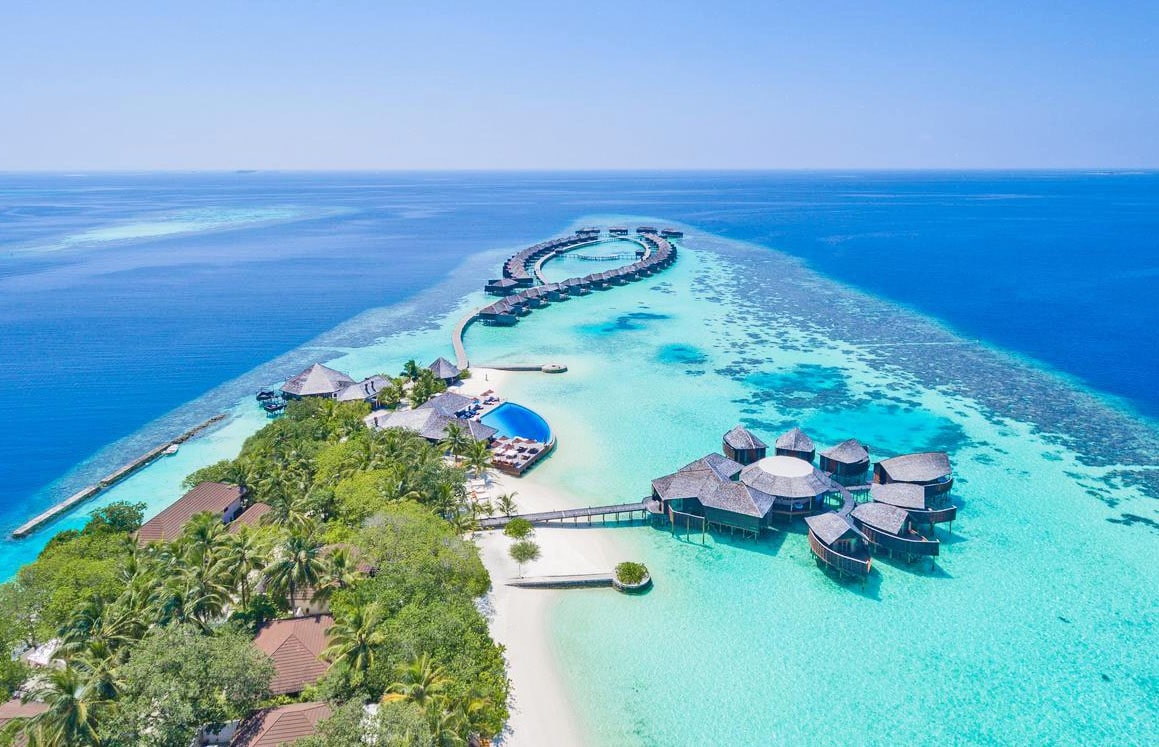 Lily Beach Resort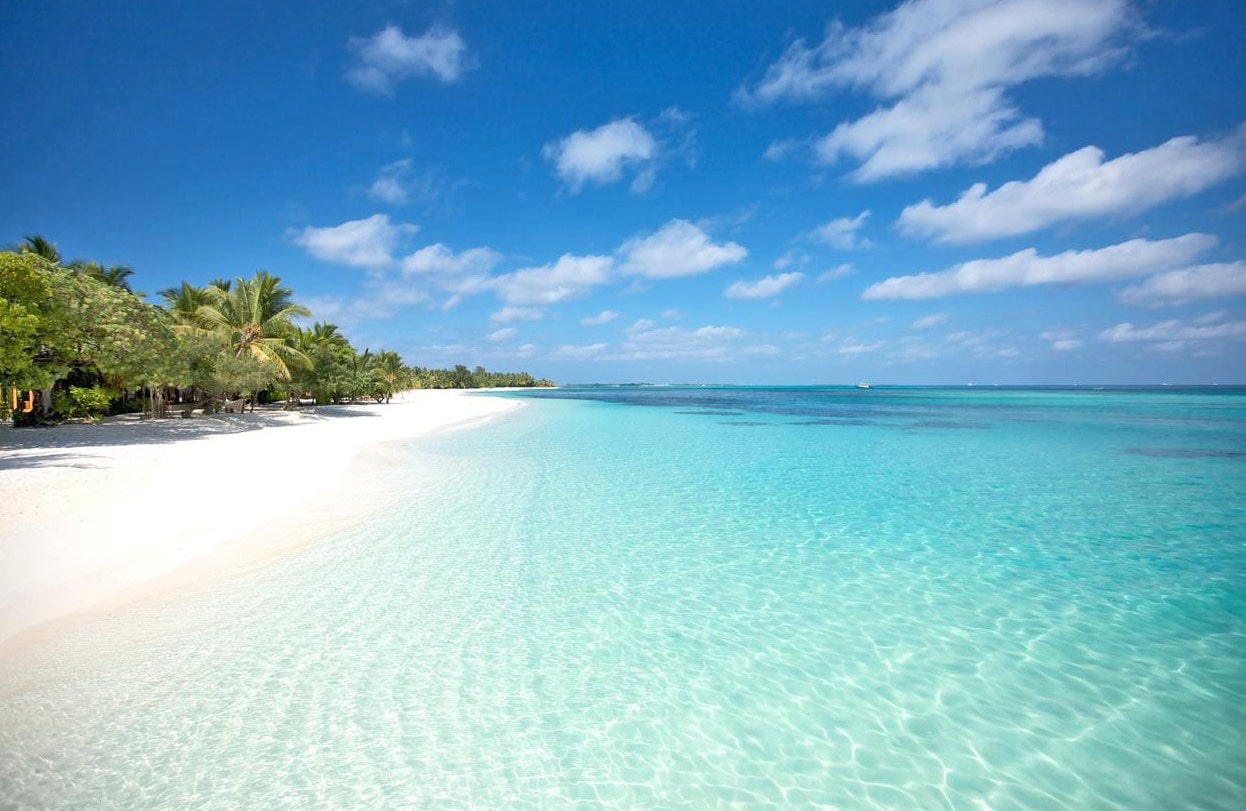 Lux South Ari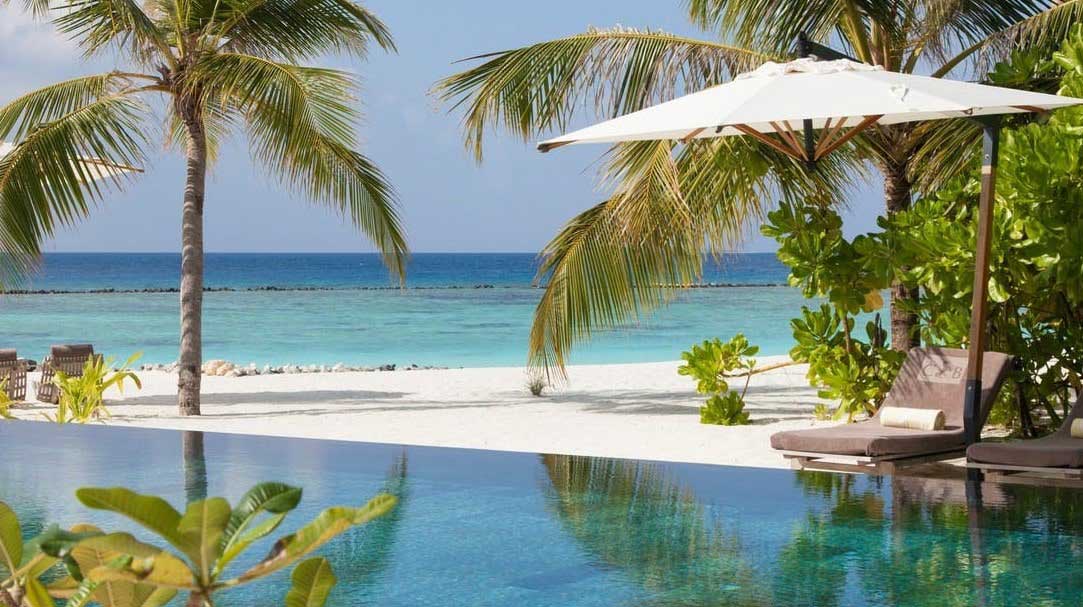 Cheval Blanc Randheli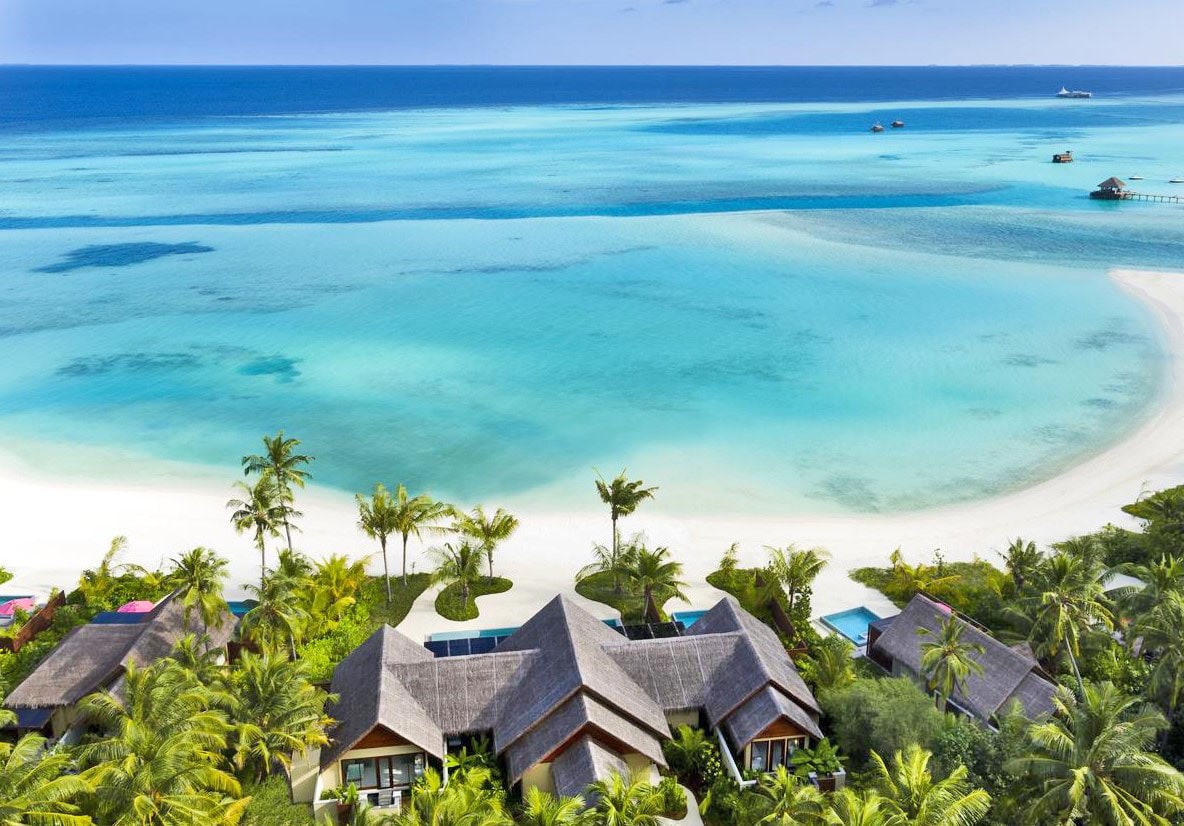 Niyama Private Islands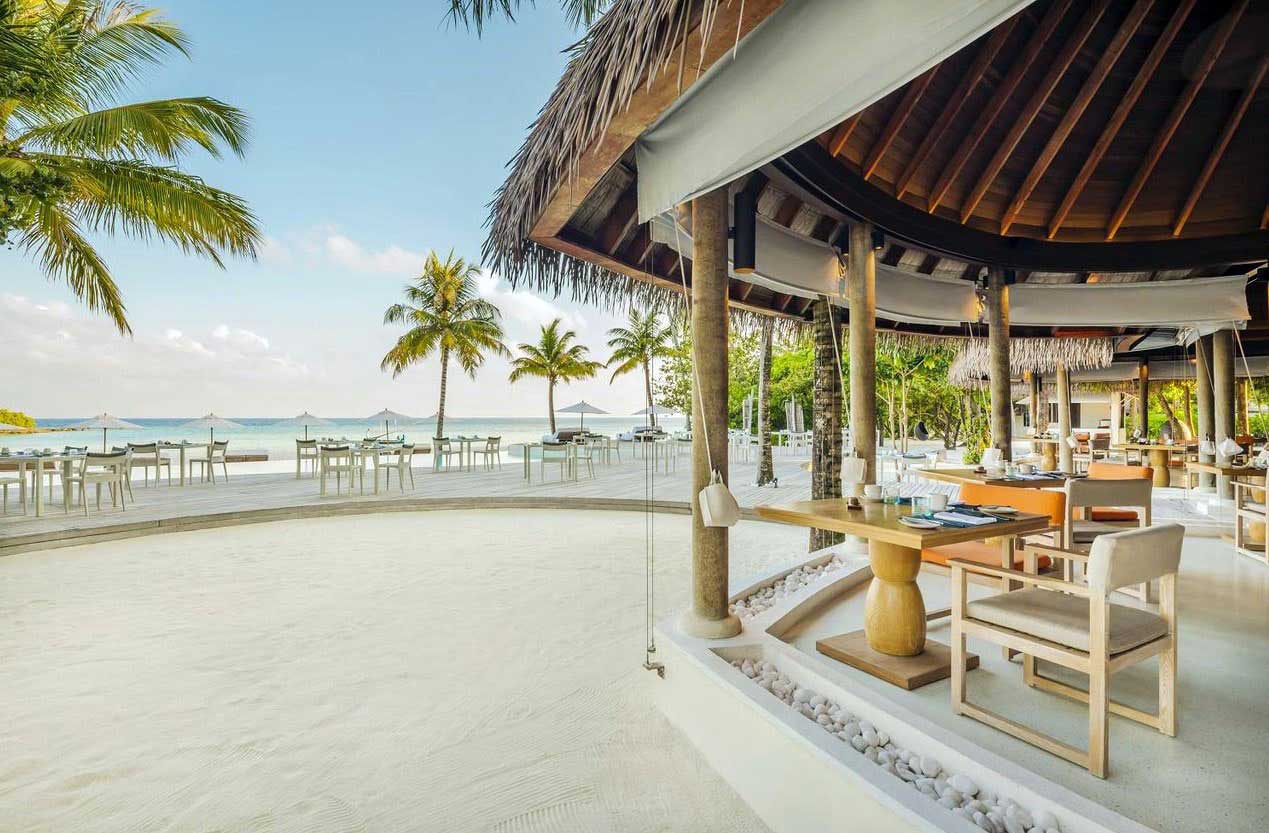 Como Maalifushi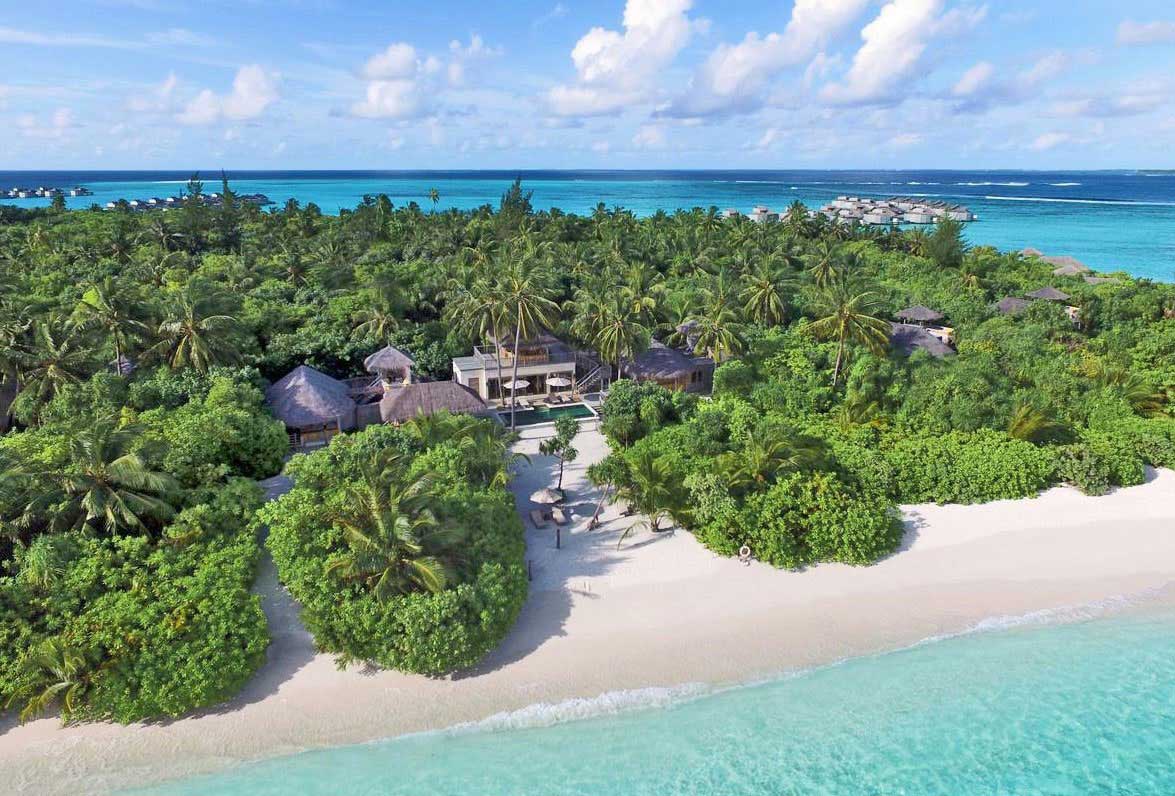 Six Senses Laamu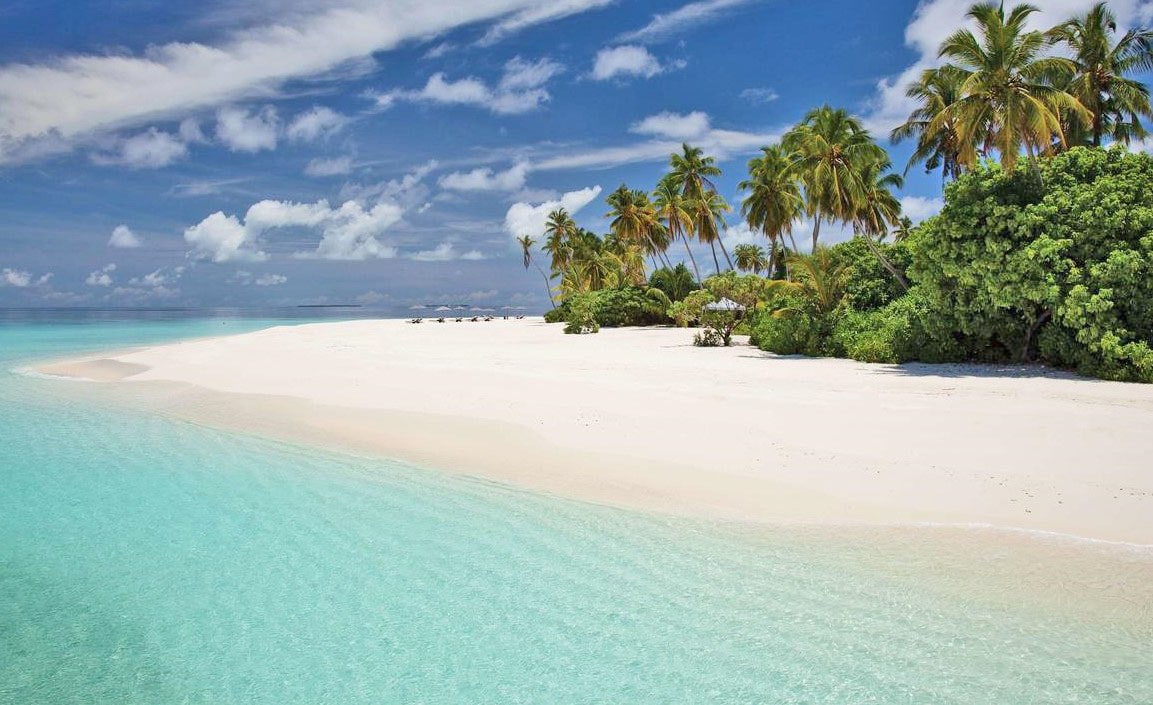 Park Hyatt Hadahaa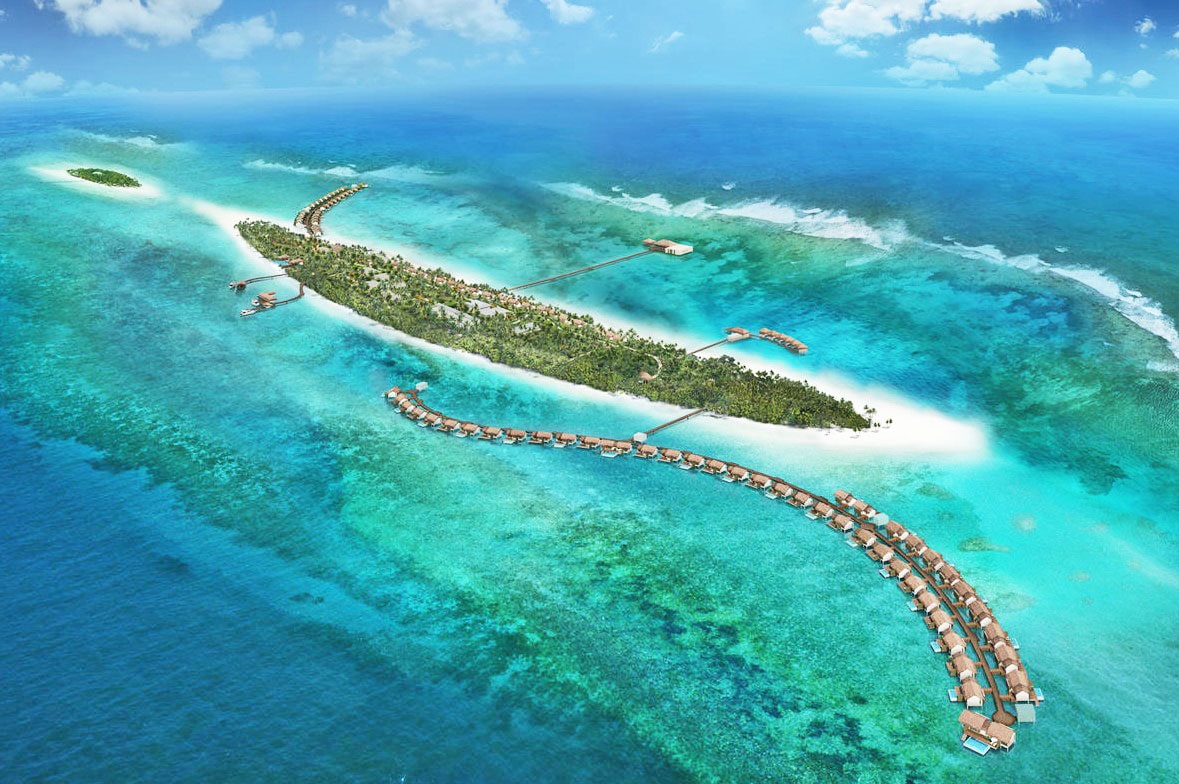 The Residence Maldives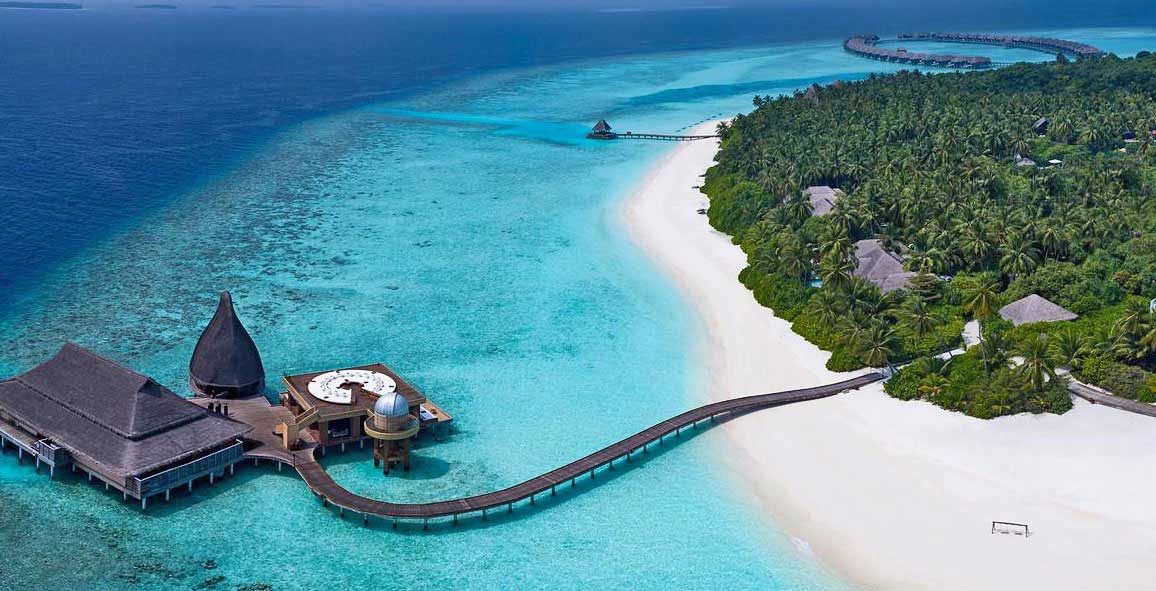 Anantara Kihavah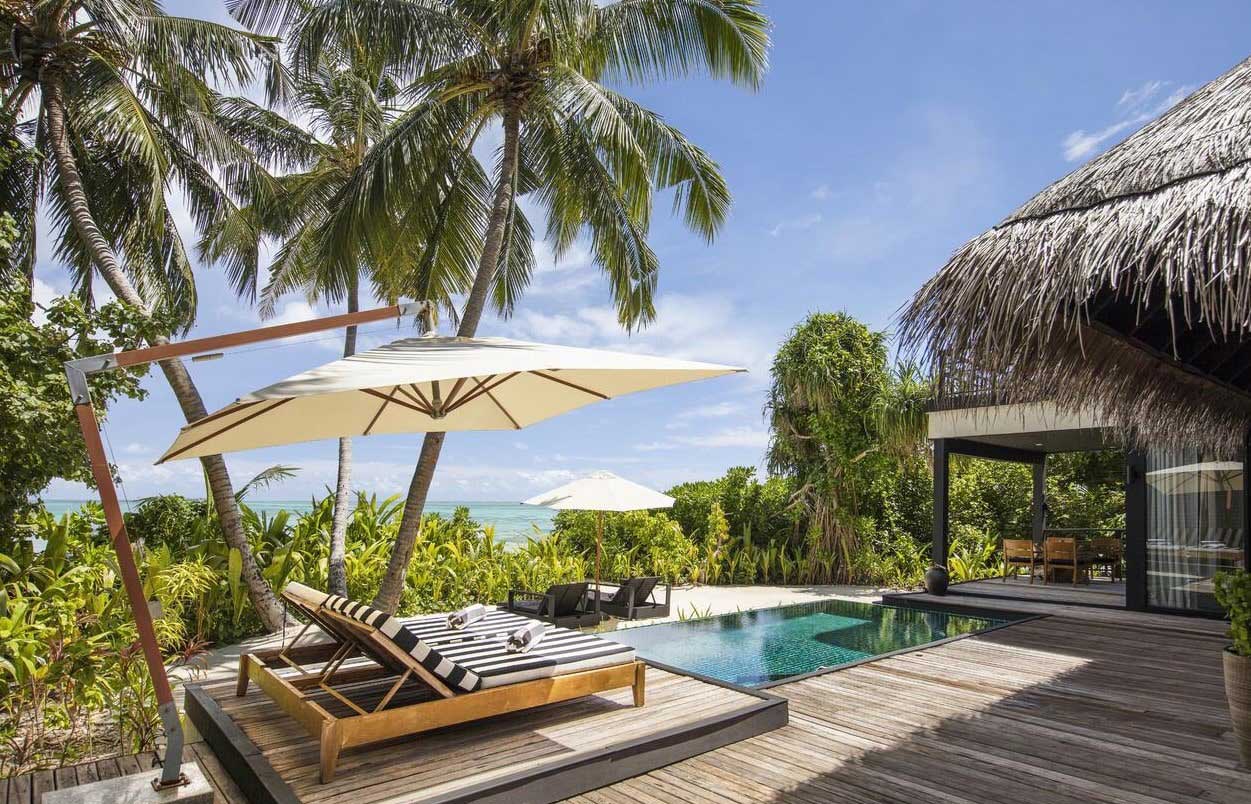 Outrigger Konotta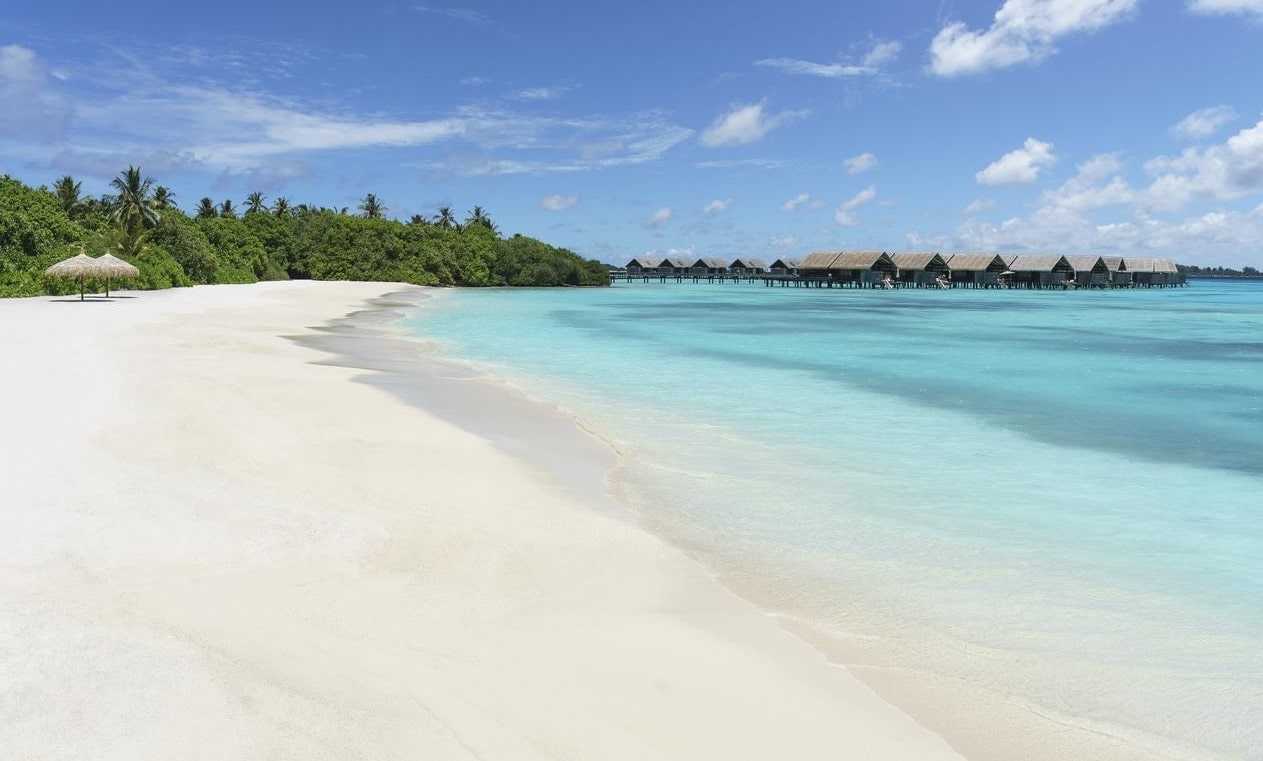 Shangri-La Maldives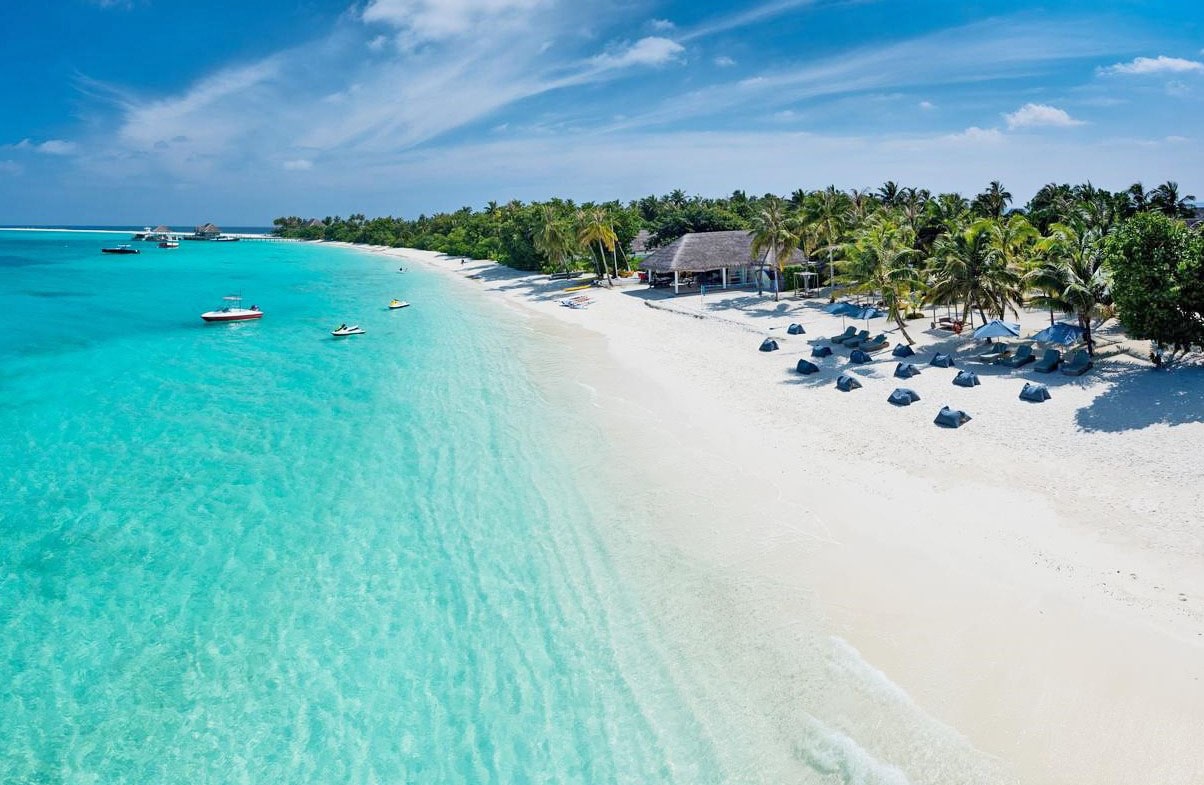 Seaside Finolhu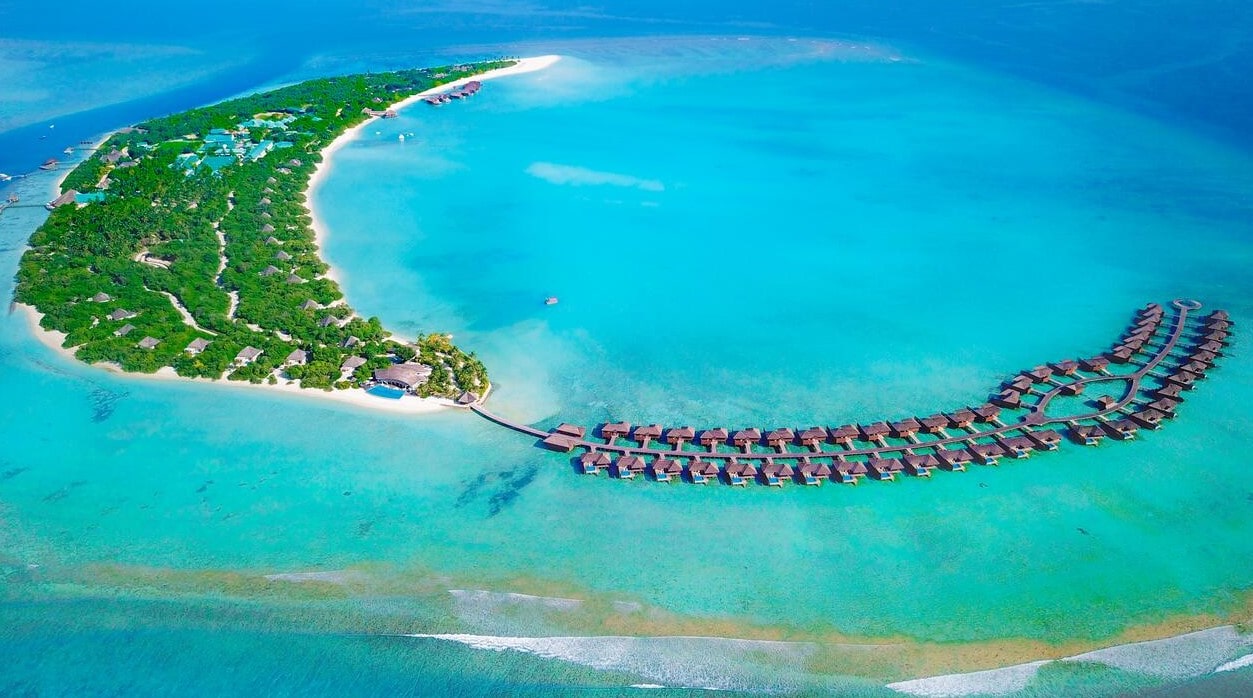 Hideaway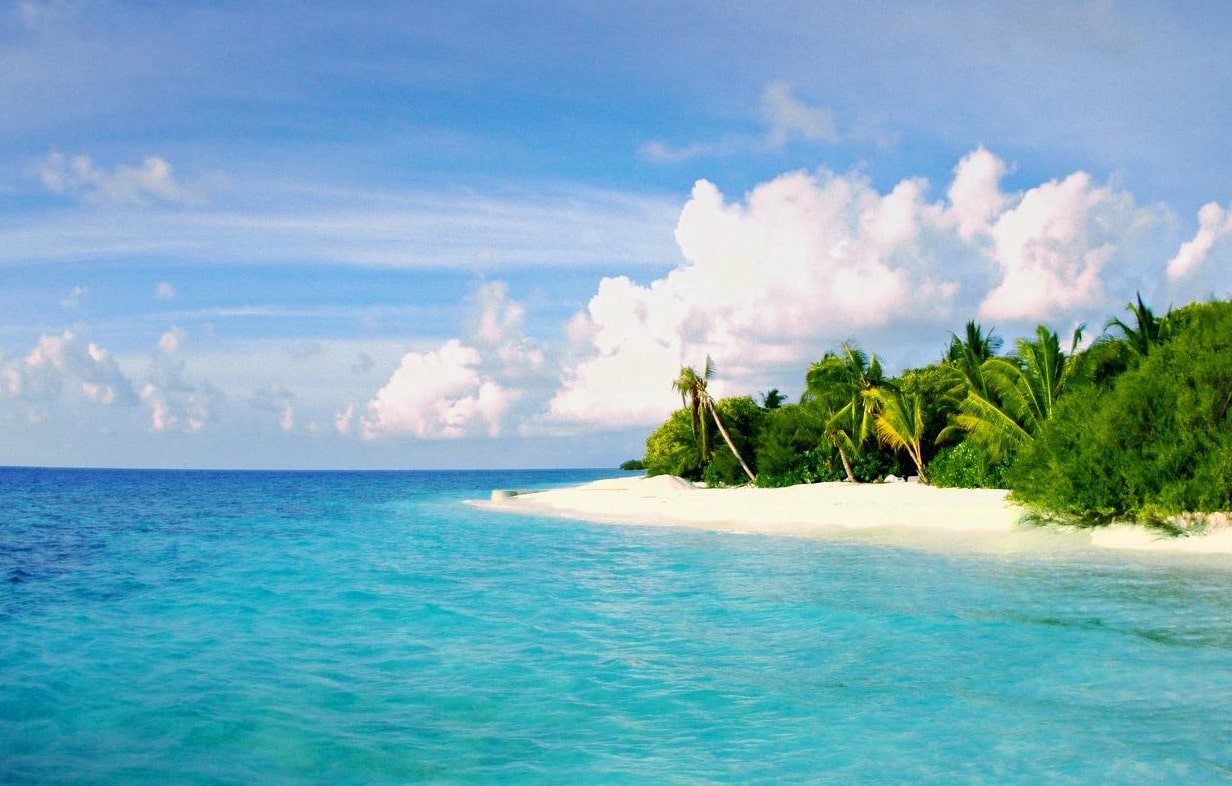 Oblu by Atmosphere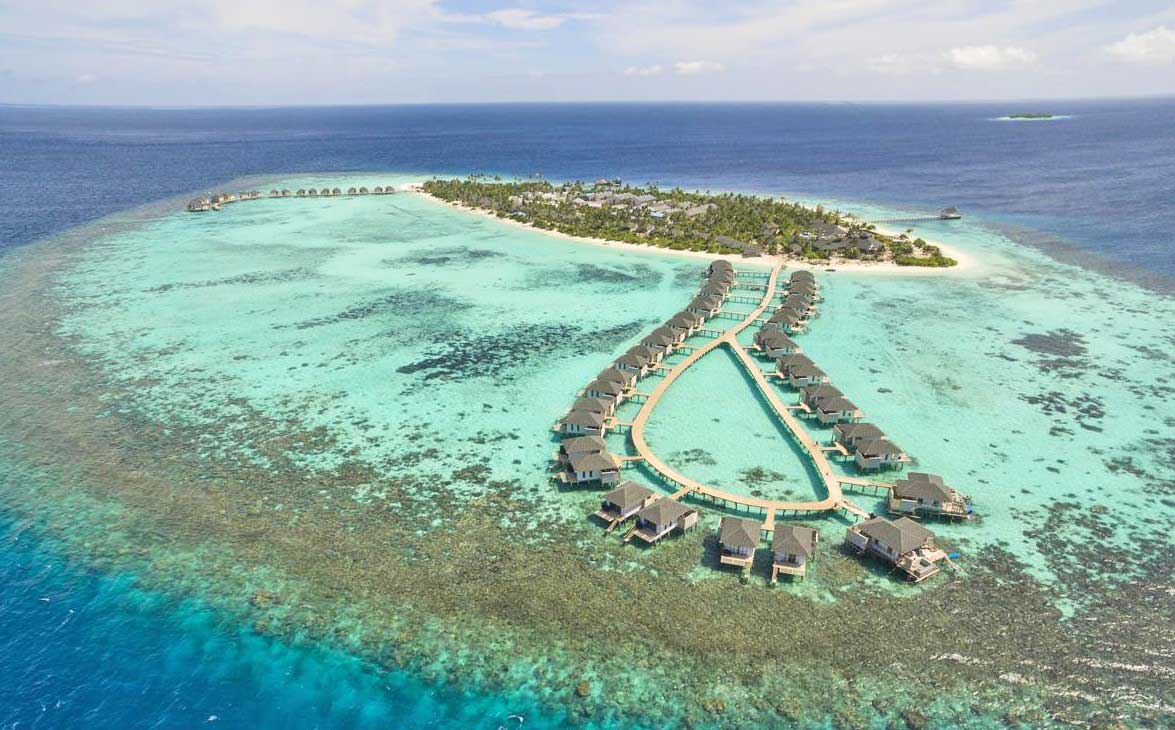 Amari Havodda
Top Luxury Resorts
The best 10 resorts on the top are selected from our Resort Ranking which is solely based on guest satisfaction. Guest reviews allows us to compute and generate an index. While some luxury resorts are included among those 10 there non-luxury resorts too. Because they are super good and guests are happy, they are all 5 star hotels. If you are seeking the top-notch luxury here goes the list of popular resorts.
• Cheval Blanc Randheli
•
Velaa Private Island
• Soneva Jani
• St. Regis Maldives Vommuli
• Gili Lankanfushi
• Niyama Private Islands
• Milaidhoo Island Resort
Accommodation Prices
Are you looking for a cheap 5 star resort? Here in Maldives you can't get that. You have to pay reasonably for the class of hotel you are looking for. You can't get 5 start accommodation for $300. There are 4 star resorts that are actually of 5 star quality but officially a 4 star resort. You can go for that and enjoy a superb holiday in Maldives.
From November till April is high season in Maldives. The prices are up. A 5 star resort in average start from $800, 4 star resorts from $350. Cheapest type of villas are Garden Villa, Beach Vila. On the expensive side its Water Villa, Water Suites, Honeymoon Villa etc. For about $2000 per night you will get a fantastic villa from 5 star deluxe resorts. In the low season most of the resorts offer free nights, free upgrades, cheaper rates etc.
Airport Transfer
One resort is one island in the Maldives. Each island is separated from the rest by sea. That means you need a transfer to get there. Resorts located close to Male' International Airport or Male' Atoll often use speedboats for transfer. For remote locations seaplanes are the most effective mode of transfer but it flies only in day time. If you are arriving at late afternoon or evening you may have to spend first night at Male' City or Hulhumale' to take seaplane next day. Otherwise, there are numerous resorts within reach of domestic flights that operate both day and night. Most of the travel agents and tour operators include transfer charges in the package, shown as a separate charge. In some cases you have to pay transfer charges directly to resort on arrival. If you are not aware you may find it surprising when the resort asks to settle it. So, be sure to check what is included in your package. If you are coming to stay in a guesthouse the transfer may be organised via public ferry.
Best All Inclusive Resorts
Constance Moofushi
Constance Moofushi is one of the
top ranked resorts on Maldives Resort Ranking
, on 23 July 2021 the resort was positioned at 13, out of top 50. The daily updated ranking on Maldives Finest is based on guest reviews from trusted sources. This indicates overall guest satisfaction, including the
All Inclusive package
offered by the resort. There are 3 room categories in this resort; 24 Beach Villas, 56 Water Villas and 30 Senior Water Villas, making the total rooms to 110. Room size of the Beach Villas is 57 sqm, Water Villas measure 56 sql and the Senior Water Villas occupy an area of 94 sqm. It is needless to say all the room types come with air-conditioning, ceiling fan, bathroom, hairdryer or whatever basics are there in all Maldives resorts.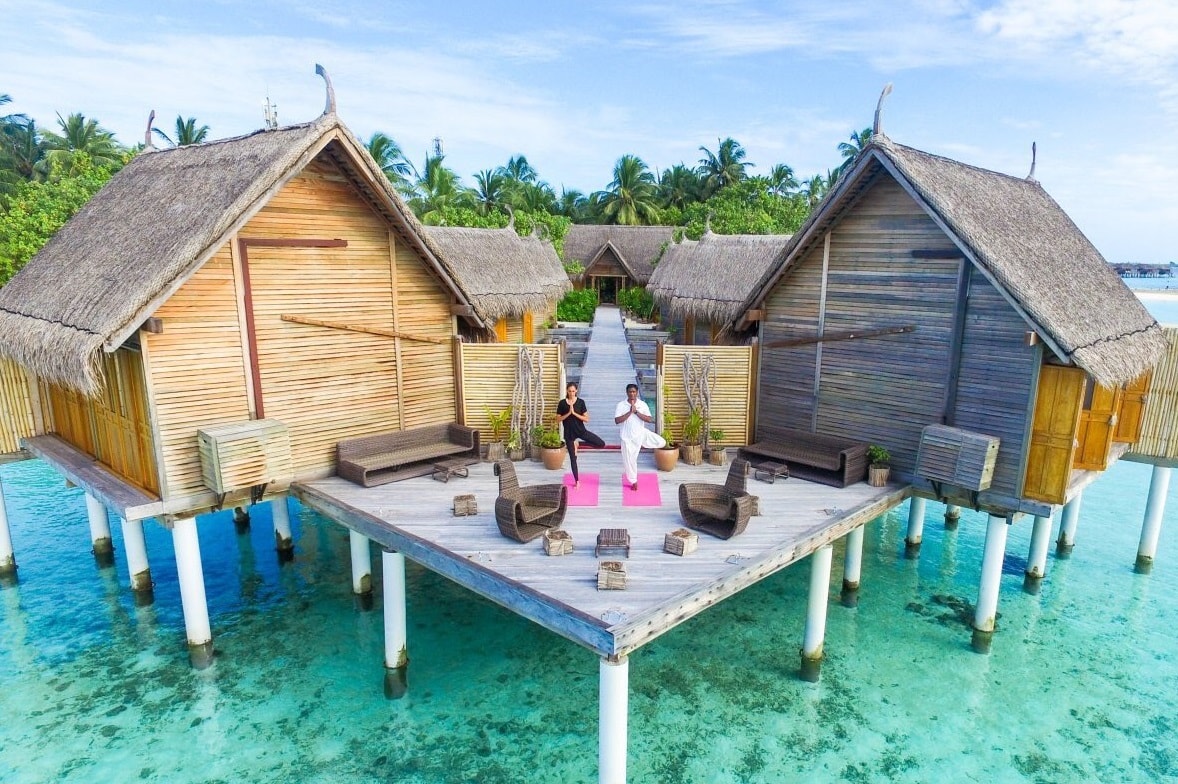 Beach Villas are the cheapest accommodations available at Constance Moofushi. It is smaller than other two room categories but maintains same standard of architectural beauty and comfort of the room. It is just less spacious and located on the island rather than the water. If you are seeking best value Beach Villa may be the best choice. Whichever you room type you choose the amazing All Inclusive package is available to you, there may be minor changes in room amenities but that is not a big deal at all. Manta is the main restaurant that serves breakfast, lunch and dinner. Alizee is an A La Carte beach grill located few metres from the sea, serves only dinner from 19.30 hrs till 22.00 hrs. All Inclusive guests are entitled for one meal at Alizee during the stay. There are two bars that serves All Inclusive drinks; Manta Bar and Totem Bar. As the name suggests Manta Bar is just next to Manta Restaurant and guests can conveniently walk a few steps after dinner and enjoy the evening.
Lily Beach Resort
The 125 fully
All Inclusive
resort is located in South Ari Atoll, it takes about 25 minutes to reach by seaplane from Velana International Airport. Lily Beach is also a top ranked island on Maldives Finest, on 23 July 2021 it held the position of 37 out of top 50. Best accommodation in Lily Beach is Deluxe Water Villa which features a large glass floor at the entrance. You have to walk over it to gain access to your bedroom or bathroom.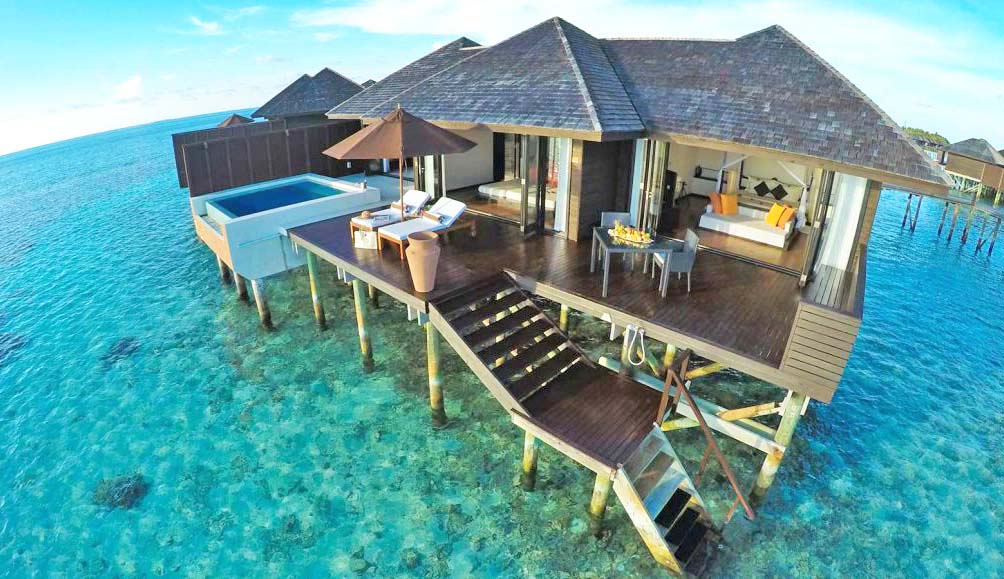 Seeing water beneath your feet gives a feeling of being close to nature at all times. There are two restaurants on this tiny island; the main restaurant is located at the centre of the island and all it takes is a short walk. The specialty restaurant feature dining over-water and All Inclusive package includes one meal during the stay. There is a bar at each end of the island. Since Lily Beach is a fully All Inclusive resort that does not offer any other meal plan the bars also serve drinks and meals on All Inclusive. If you are lazing at the pool during the day time you can take your lunch in the bar and stay there all day long.
Read more about Lily Beach
Diving and Snorkeling
Much of the Maldives lies underwater and many of the visitors love to discover beauty of the Maldives coral reefs and fascinating marine lives. There is no official count of reefs in the Maldives, but it is believed to be more than 4000. A typical resort in the Maldives would have around 20 dive sites around, including house reefs of different islands and individual reefs. This means divers will not have to get bored of diving the same spot over and over again. But, in every resort the divers have their favourite spots. Which dive point you want to go also depends on many factors such as weather conditions, tide, current, visibility etc. Instructors working in various resorts chose a point based on these factors. If you are a guest you can also tell them what kind of fish or coral you want to see and they give preference. Instructors sometimes ask guests which dive point they want to go and if many guests choose one point that's there they go. Most of the guests want to see sharks in large schools, manta rays, turtles, whale sharks and colourful corals. The underwater world is just a fascinating place; it is highly recommended to every guest to give it a try. Even if you are not a certified scuba diver many resorts offer introductory dives with a Dive Master or Instructor taking person care of you. If you like to it you can do the courses in resort and get international certification. To do an Open Water course it usually takes less a week, perfect if you are on a 2-week holiday. Some guests think snorkeling is enough. It may be enough, till you try diving. When you dive you are very close to fish, they are just a few inches away from your face. In most dive sites they are not scared of guests and tend to be friendly. But, it also depends on the type of fish, sharks often do not come that close like sweetlips or groupers. If you are totally new to the water you can start by learning to swim, always wear lifejacket and never attempt to swim alone. There are
more safety tips
for that and it is important to be aware of all that. Otherwise, many resorts offer private snorkeling excursions and you can ask for swimming lessons if you want.
Villa with Water Slide
Having a water slide in the villa is a trending feature many guests like to have, especially if you are on honeymoon. In classic tourism this facility is part of water parks and more commonly popular among the kids. Now in Maldives there are few resorts that offer water villa with slide.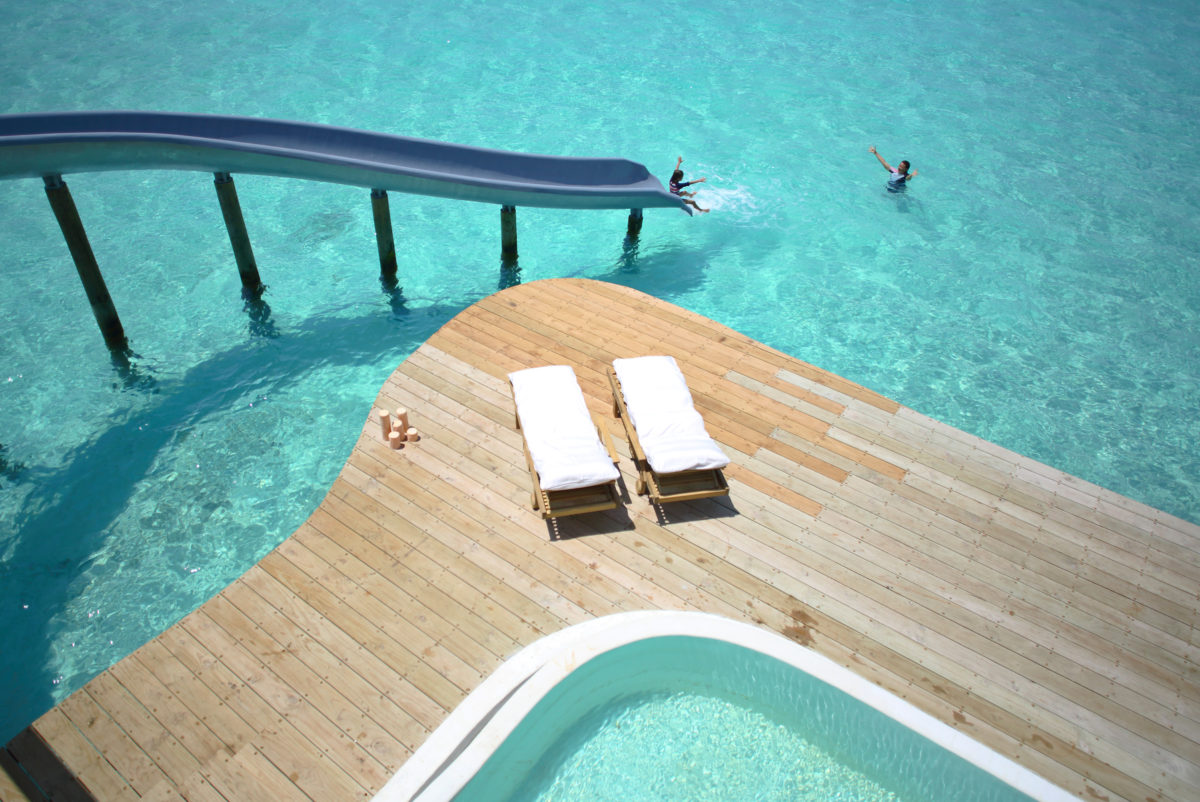 Beach villa with water slide is less common but available if you are seeking just that. But, the real fun of
Maldives resort with slide
can happen over the water. When you slide down it gets you into the beautiful lagoon. This feature is very ideal for honeymooners, fun is not only for kids.
Island Beach
Maldives mostly follows "one island - one resort" consept. Few resorts such as Cheval Blanc Randheli or Crossroads is comprised is more than one island. While most of the islands have white sand beach there are few islands that have rocky beaches. Quality of beach greatly varies depending several environmental factors. A gorgeous resort would have beach all around the island and it would be soft to walk barefoot. It is common that all islands undergo little bit of sand erosion which may affect around 10% of the beach. It is a natural process that brings refinement to pristine beaches. Most of the islands are not that fortunate, sand erosion occurs upto half of the island. This means the beach sand moves to different locations of the island, usually it is seasonal. So, by looking at the pictures you may see a beautiful infront of the villa category you are booking but when you get there it may be different. Since it is natural factors resorts do not guarantee beach presence. All resorts have beach somewhere in the island.
Best 50 Maldives Resorts List With Images 2021. #Maldives #Malediven #Reise #Urlaub #Мальдивы #Maldivler #Maldivy