Amilla Maldives - The Island Of Playful Nature
Contemporary residences overlooking different shades of blue in the India Ocean or elegant abodes with swaying palm trees by the beach gives you a dazzling intake at Amilla Maldives Resort & Residences. Located in the heart of UNESCO World Biosphere Reserve of Baa Atoll, the resort offers an unrivalled array of personalized services that tune your spirit for an unforgettable Maldives experience.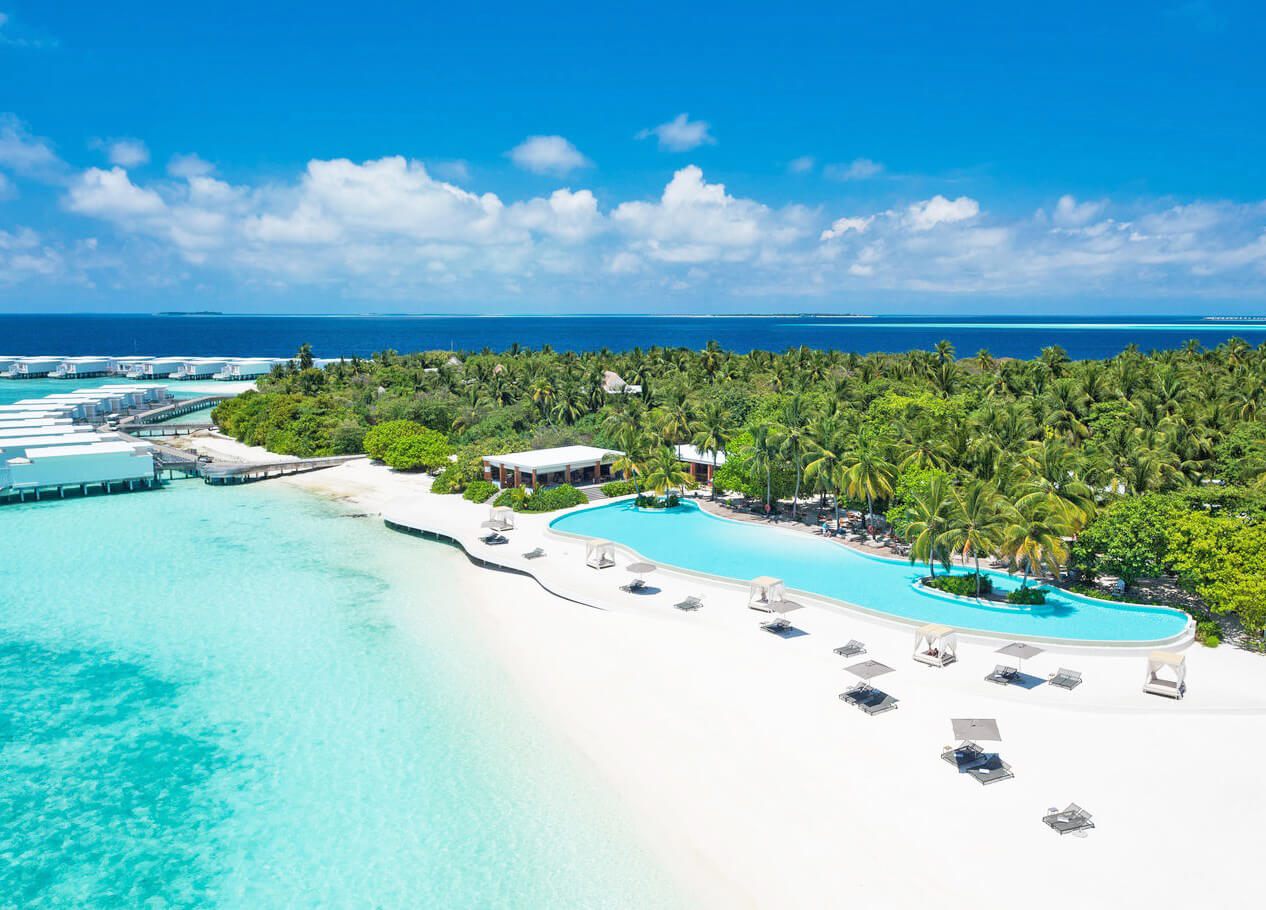 The ecocentric atmosphere of the small island matches up with lifestyle facilities that are lavish and spacious. Caretaking of guests headed by Jason Kruse, the General Manager, spans from simplest and irrelevant elements to the last foot step. Don't be surprised to find the little chicken farm on the island. Eggs can't get any fresher if you manage to grab one from a nest while the chicken are around.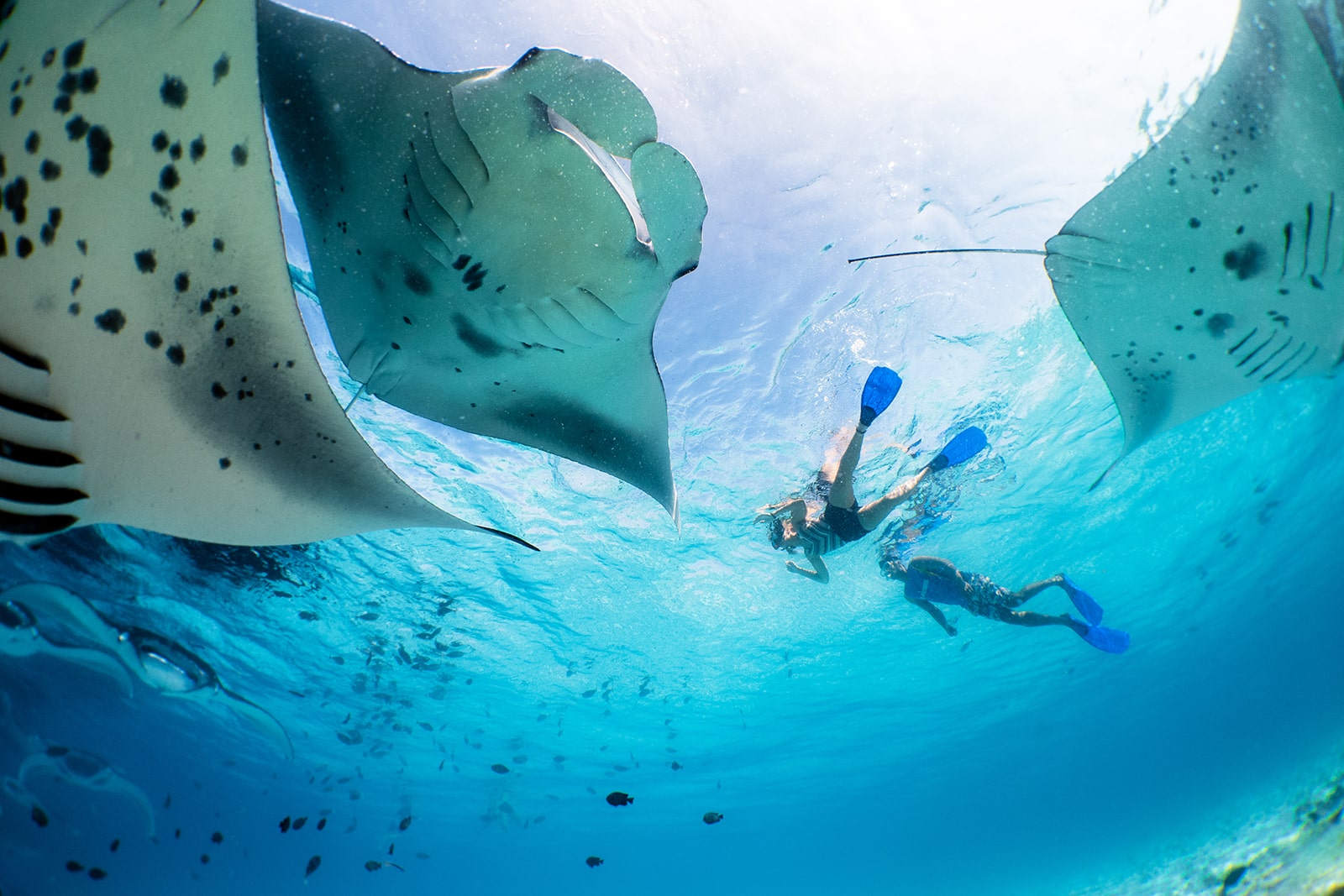 Amilla Maldives is the closest wellness resort to one of the world's top manta and whale shark sanctuary. Known as Hanifaru Bay it is just 10 minutes by boat and Amilla offers regular excursions – a must if you visit Baa Atoll. Hanifaru Bay experience is an adventure of lifetime. Gentle giants flying at you and narrowly misses you in the last moment, is a timeless world of wonder.
Accommodation For Couples & Families
The minimalist escapism philosophy of the resort entails 10 different villa categories, each with its special element of joy. The Reef Water Pool Villas located on the edge of housereef are not only for snorkeling addicts, cooling breeze of the Indian Ocean leaves everyone at peace while different species of fish draws your attention from time to time as they live in their natural habitat. It doesn't take too long to convince you for a few minutes of snorkeling, each villa comes with a ladder to go down into the water. Once you are down there for a few minutes it turns to freezing of time.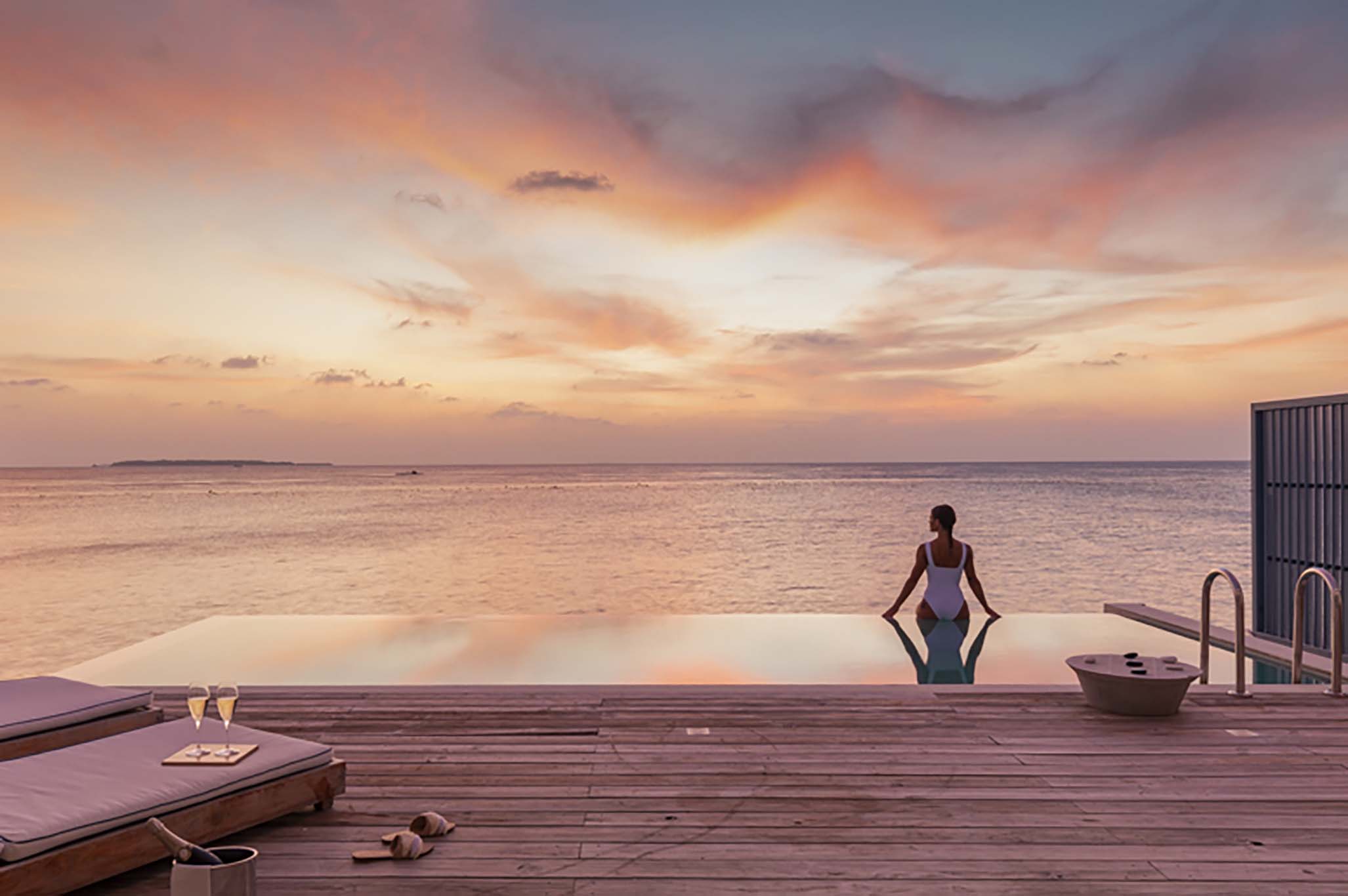 The Sunset Water Pool Villas allow you to capture different contrasts of the pristine lagoon that fades into the deep blue at a distance. Colors of the lagoon remains a topic even after the holiday. While some argue its blue others say its green, neither side ever wins the argument. Undisputable is the tranquility at the time of sunset when the golden rays overtake the lagoon for its own glory.
2 Bedroom Water Villa
Lagoon Water Pool Villas are located opposite to Reef Water Pool Villas and portrays lagoon view from a side. A glimpse of boats traveling at a distance depicts classical postcards moments. There are 2 units of
2 Bedroom Lagoon Water Pool Villa
, other villas of this category have 1 bedroom.
2 Bedroom Beach Villa
Amilla Maldives is primarily for overwater indulgence. But, for guests who wish to experience minimalist elegance on an island setting there's Beach Pool Villa. The
1 Bedroom Beach Pool Villa
is perfect for honeymooners while families can enjoy their close bond in
2 Bedroom Beach Pool Villa
. These villas are on the northern side of the resort. Main jetty is located on this side of the island, provides easy access to reef for snorkelers. A glance at the horizon reveals a virgin sandbank in its own lagoon, it is far and you will need a boat to get there. Front desk can help you organise this trip.
Romance Meets Privacy At Treetop
Choose the
Treetop Pool Villa
to get close to nature, live amidst flying foxes and indigenous birds that regularly visit the vicinity as you stay afloat in the pool that suspends 12 metres above ground. Surrounded by green vegetation and palm trees, this is another dimension of living on planet earth. These villas are more secluded and offers privacy in the wild, yet the civilization is not too far to walk for other experiences on the island.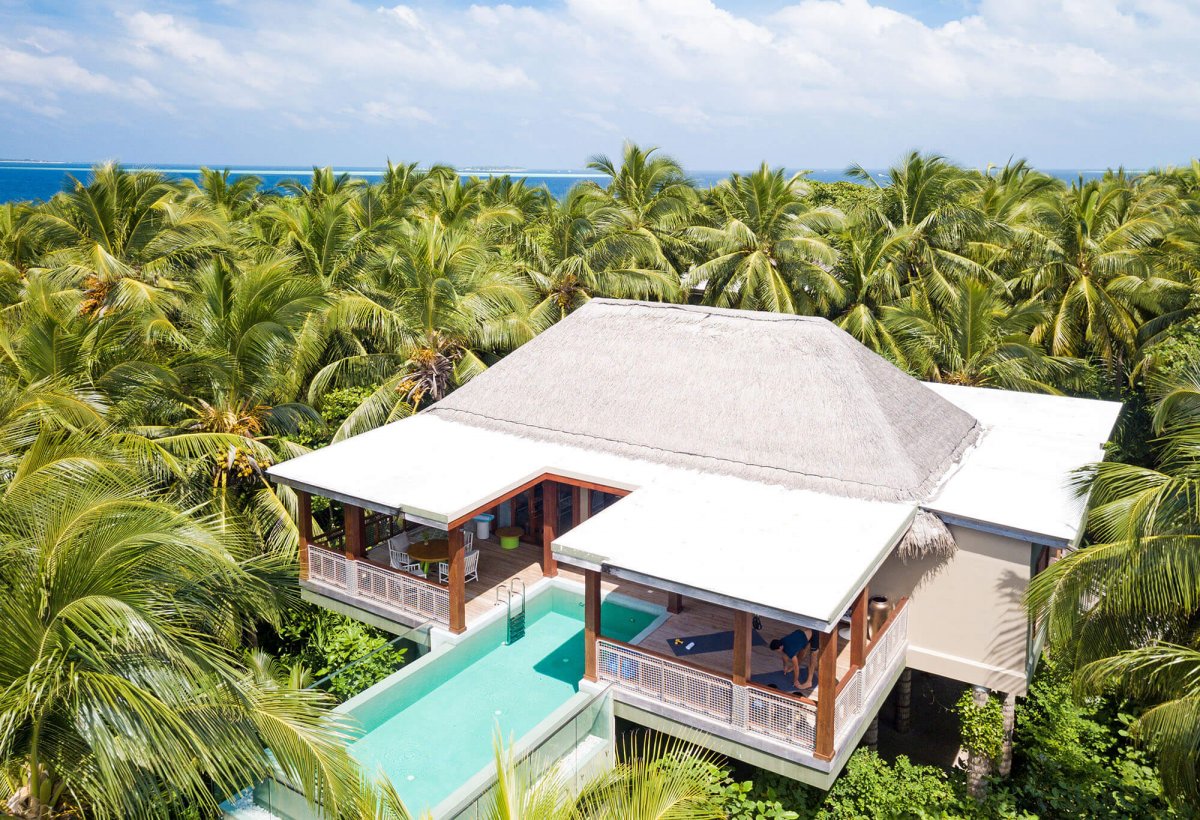 Private Beach Residences - Upto 8 bedrooms
Amilla has been hosting Hollywood celebrities since opening and multi-bedroom Beach Residences have been their accommodation of choice. In some cases the celebrities accompany their friends on the trip and multi-bedroom residence allows the fun to happen non-stop with everyone living together.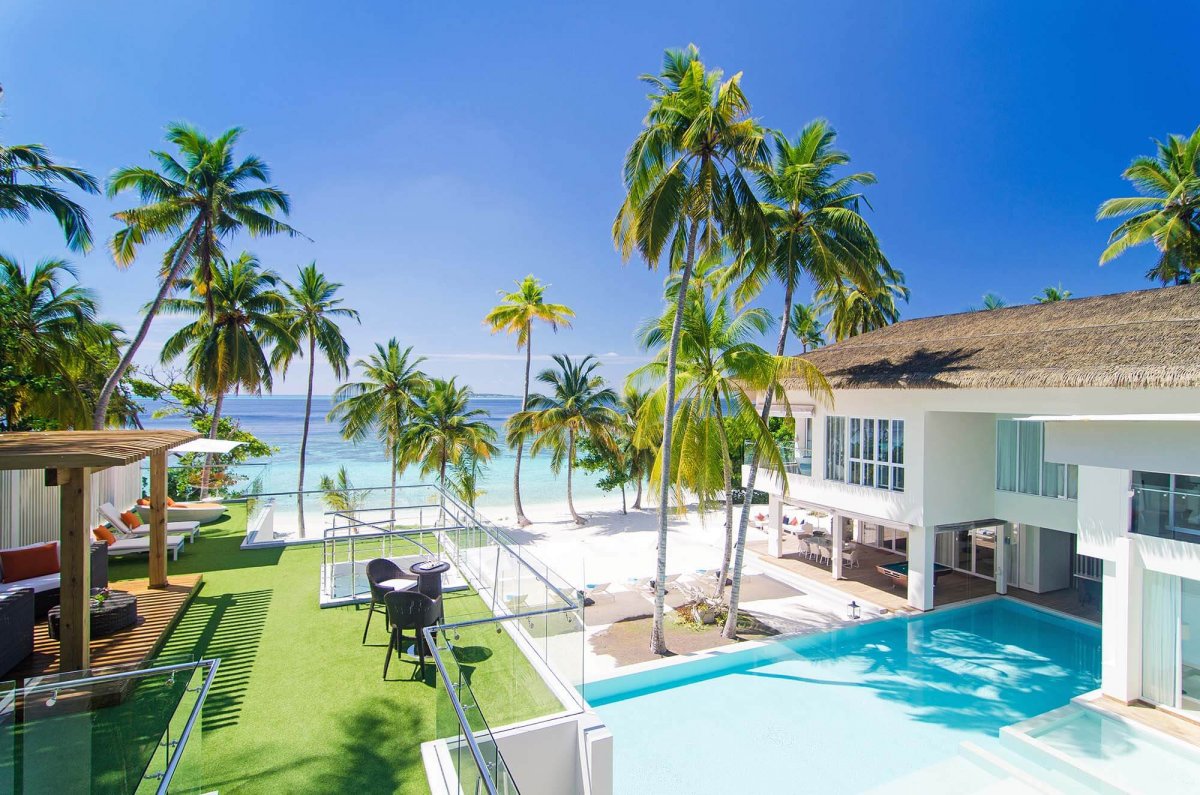 Photo: The Amilla Estate - 6 Bedroom Beach Residence
The resort offers
4 Bedroom Beach Residence
as the smallest of this class, but it measures a massive 1500 sqm in size. If you need more room go for the
6 Bedroom Amilla Estate
and secure 2500 sqm of private life and accommodate caretakers in your own villa. The largest and final is the humongous 8 bedroom
Great Beach Residence
that covers an area of 3000 sqm for ultimate indulgence. It is needless to mention that these lavish abodes are equipped with all the desirable facilities to enjoy a private universe.
Wellness Dining Suitable To You
In a world of wellness everyone has their personal dining preferences. Dining experience at Amilla comes with a variety to suit different guests. Whether you are vegan, vegetarian or non-vegetarian on keto, or just going low-carb Amilla makes you content. The Executive Chef knows how to serve to gluten-free guests but you need to tell them preferably at the time of reservation, otherwise after arrival. The resort's wellness philosophy compels to use the freshest ingredients and islanders of Amilla grows different vegetables and fruits on the island itself. These include mint, basil, lemongrass, pineapple, watermelon, pumpkin, sweet potato, radish etc.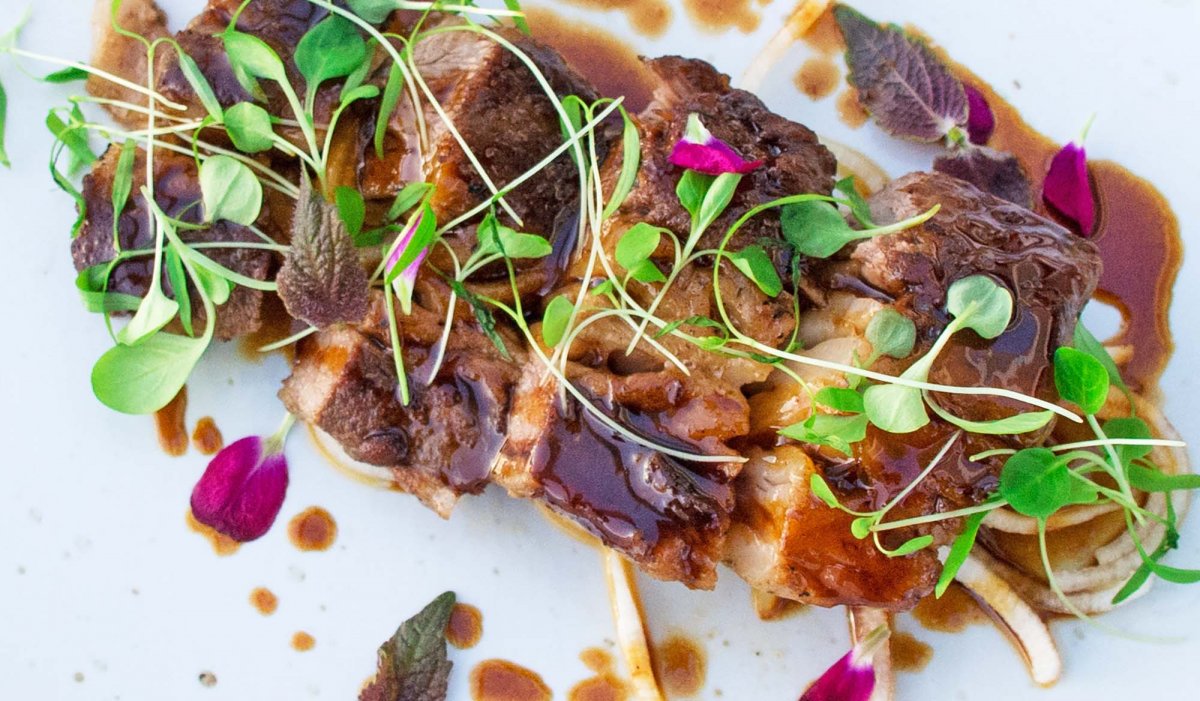 Out of several dining facilities there is one over the water. They call it Feeling Koi and it serves Japanese cuisine with teppanyaki and izakaya by the sea. Fresh is the place to go for healthy salads on breakfast and catch some breeze while enjoying the meal. The Italian style Barolo Grill serves prime cuts of ethical meat, farmers who rise the animals treat them humanely.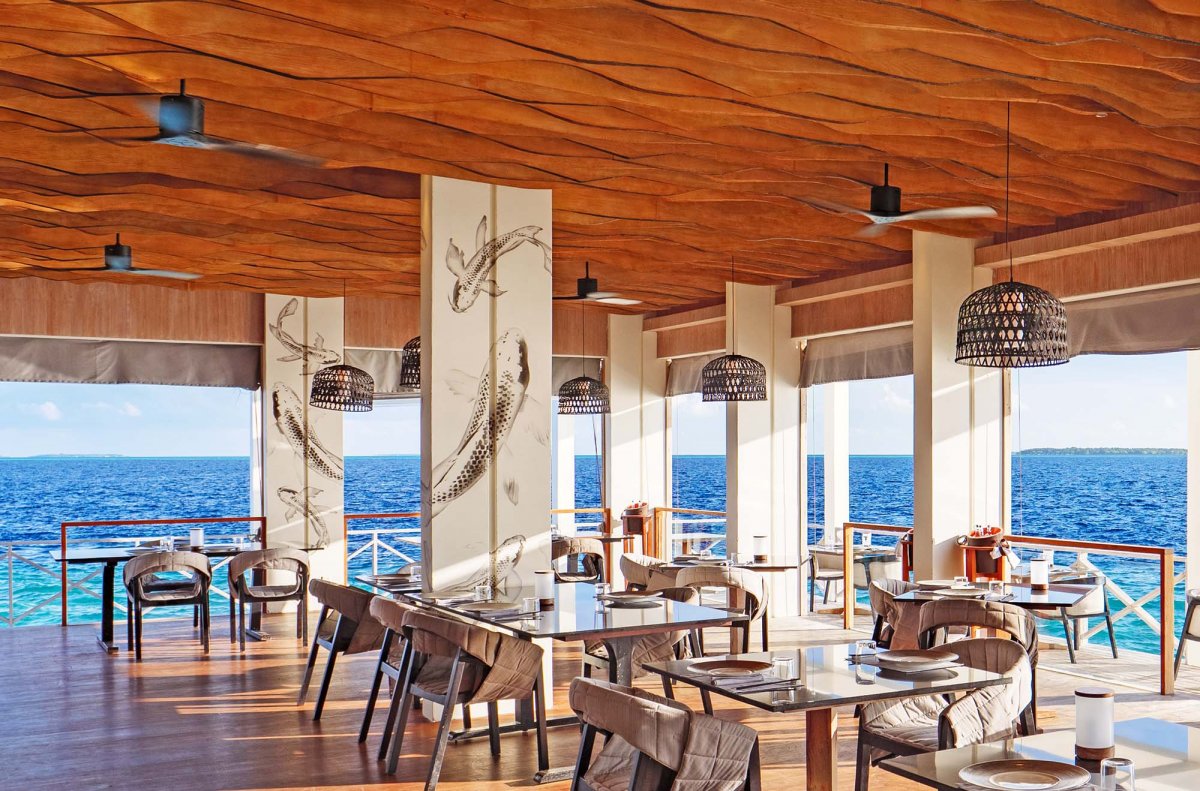 Kindness to animals improve quality of meat, the Japanese have perfected this method to produce their Wagyu beef. The Australians are well known for their Angus beef in which the animals are fed with green grass, result of photosynthesis then makes the beef more red in colour and softer. But, Wagyu is the supreme class resulting from extra gentle care to animals including control of temperature. A steak of
A5 Wagyu Beef
in Tokyo costs between $400 - $700, at Amilla you can find out by visiting
Feeling Koi
or at reception.
Dine By Design
A honeymoon trip to the Maldives cannot be said as perfect without trying out the
Dine By Design
at Amilla Maldives. The best local hands prepare a secret spot on the beach while chefs prepare courses on a pre-selected menu. Words fail to describe the sensation of spending time there with your loved one and no-one else around. Remember it is an evening of slow pace, gentle words and imagination of life's good time. In the presence of silence in the ambience your emotions flow naturally and soothing rhythm of waves make perfect music. If you are lucky there can be a bright moon to witness the culmination. A holiday in Amilla resort means several memorable moments and
Dine By Design
certainly counts a chapter in your fairy tale.
Things To Do At Amilla
Amilla invites guests to experience amazing world of underwater life with the resort's marine biologist. The house reef is a good start to explore the rich diversity of the UNESCO World Biosphere and you will not be surprised to find several colourful species of fish and different types of coral. Guided snorkeling sessions offered by the resort are useful to understand few tactics to enjoy snorkeling while ensuring safety. Once you have mastered snorkeling you might want to try out diving. The resort offers exploration sessions in shallow areas. To take part in regular dives you should have a dive license. If you don't have one you can take part in the dive course. Depending on the programme, it usually takes few days to complete and upon successful completion you will receive an internationally certified license. Then you can start exploring the underwater world at fish-level. Like many guests, you might have been an addictive snorkeler for several years. But, that's until you discover diving.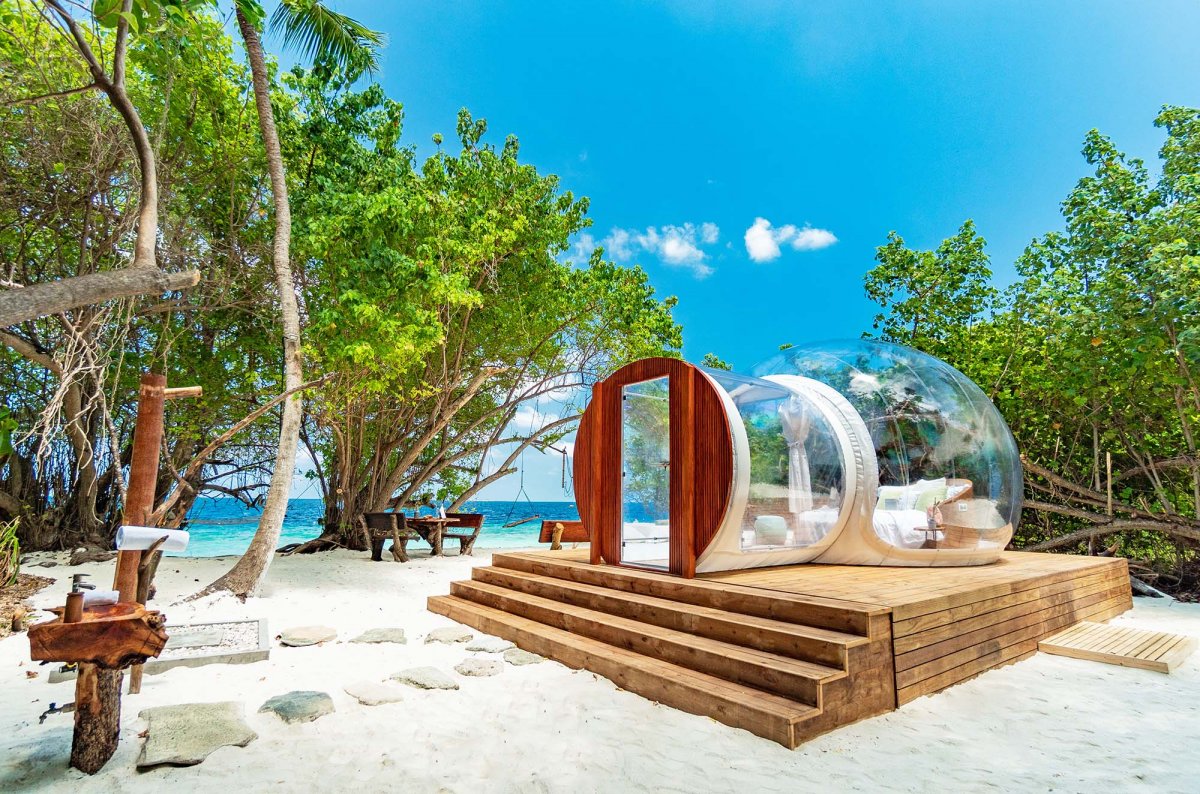 Camping is not just a childhood memory, its also part of adulthood fun. Amilla takes it a step further and offers glamping by the beach, under the stars. You live in a transparent bubble situated at an isolated location of the beach. You might have been sleeping under roof for all your life. It is time to remove the barrier and sleep under the stars instead. Sleeping under the moon could also be possible while recalling best moments of life to make the ideal bedtime story.
The famous Blue Hole has remained an attractive spot for both snorkeling and diving. This unique feature in the formation of house reef is easily accessible from the end of water villa jetty, it's just 50 metre from there or 100 metre from the shoreline of the island. If you want to explore more active marine life go for a night snorkeling and experience vivid colours of coral and fish that swims around in search of food. But, there are countless other reefs around Amilla and resort offers Snorkeling Safari for guests to explore the diversity and unique features in each.
The all time popular Sunset Cruise never fails to add some sunshine to already romantic life when you are on honeymoon. The moment of setting sun breaking the horizon while slowly cruising in the Indian Ocean depicts postcard moments, especially when you face the sunset and toast a glass of champagne with your loved one. A picture of that moment never fails to recall the honeymoon sensation years later.
Sandbanks are literally one of the 7 wonders of nature. A tiny patch of white powdery sand surrounded by a crystal clear lagoon that is enveloped by shades of blue at a distance impresses every single soul that visits there. Natural patterns in the sand and pristine environment leaves you in wonder. Forces of nature make grains of sand to erode away into water, get washed and polished by the waves before they come back and reform at another side of the sandbank. This marvelous process of nature keeps the sandbank in pristine condition. Any dead marine life washed up would often be picked up by the inhabiting crab popular as they search for food. You might not see them on your visit. As caretakers of the sandbank they don't want to disturb the visitors, so they spend day time deep in the sand. Their working hours start after sunset. The Sandbank Picnic trip offered by Amilla Maldives comes with a discovery snorkeling session and gourmet assortments to go with the flow.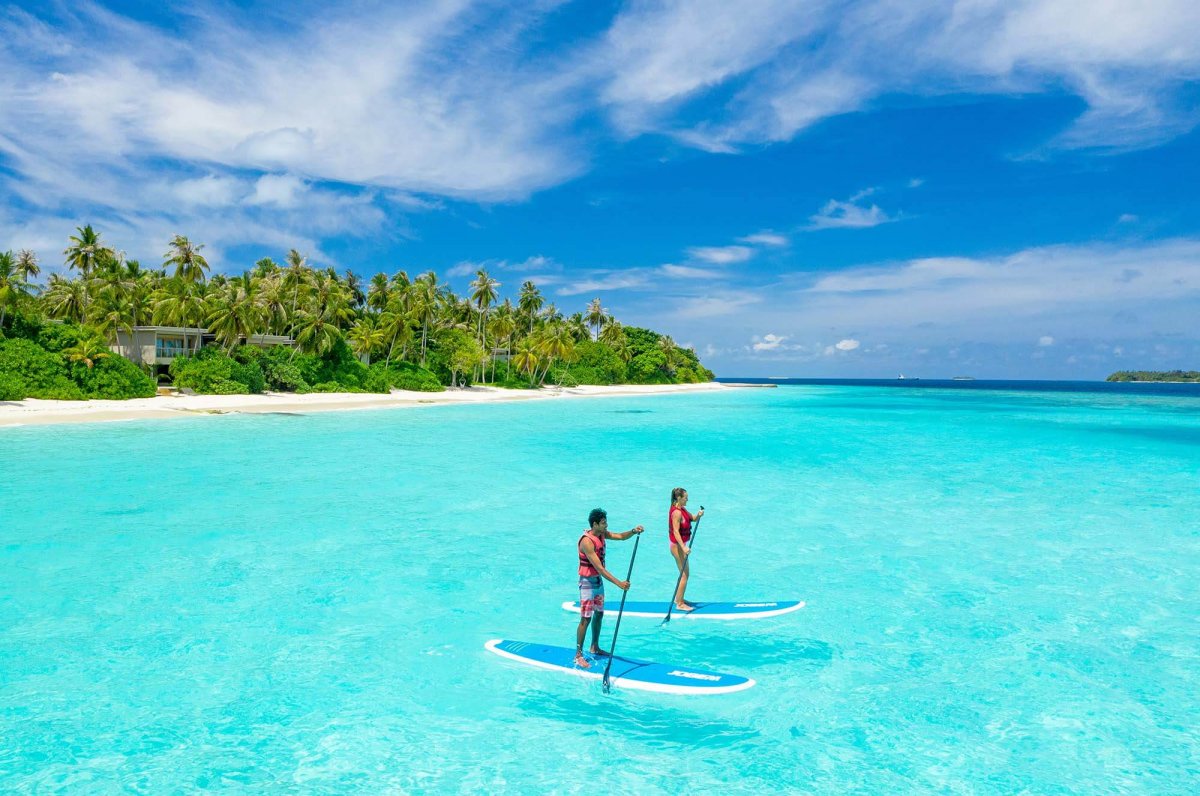 The resort offers both motorised and non-motorised watersports to throw in an element of fun and adventure into your holiday. Stand-Up Paddling (S.U.P) is an interesting activity that allows you to explore the surroundings while being active. Motorised activities such as jetski, jetpack, fun-tube etc. are more enjoyable and popular. If you are not used for snorkeling and getting into sea is more of a phobia there is a Penguin that saves your day. This Penguin is glass bottom boat which lets you explore underwater life through the glass just like snorkeling, but without getting wet.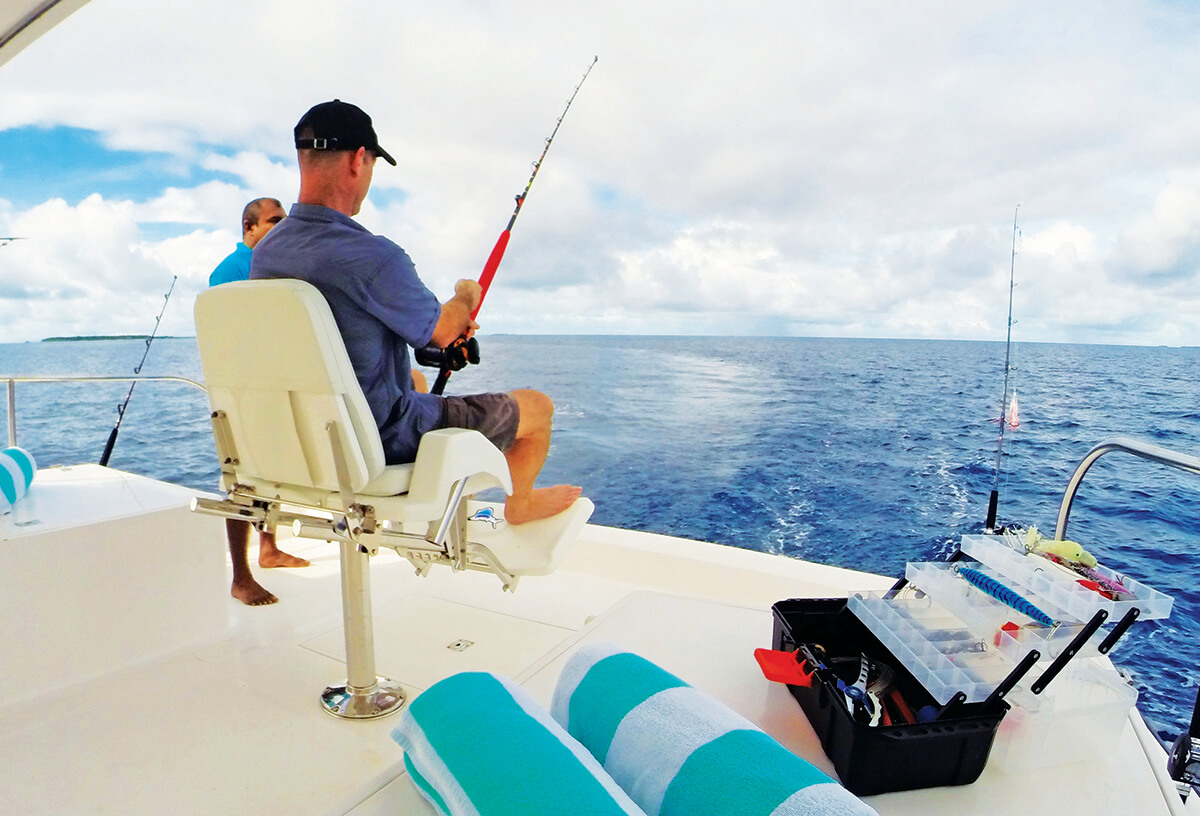 Maldivians are well known for fishing skills. If you like to try go for the Night Fishing trip and use the handlines to catch reef fish. The boat has to head out before the sunset and find a suitable spot based on the sea conditions. Skipper of the boat knows this too well and it doesn't take any time for him to understand ideal locations. All you have to do is hope for some luck and enjoy the fun. But, more additive is the Big Game Fishing which is takes you to the deep sea, it uses pole & line method to get hooked on large species. All your strength could hardly pull in the catch, otherwise the crews are ready assist you. You can expect sailfish, wahoo, barracudas and more. For some catches team effort is definitely required.
There is a Photo Studio that provides professional service for guests who want to take-home some memories, you visit the studio and find the suitable package. If you want to buy any costume, essentials or luxury gifts the boutique shop is the right place. Recipe for a great holiday may also include some inland sports. Amilla offers football, tennis, table tennis, beach volley, board games, bocce etc. There is a fully equipment gymnasium for guests who want to stay in shape.
Photo Gallery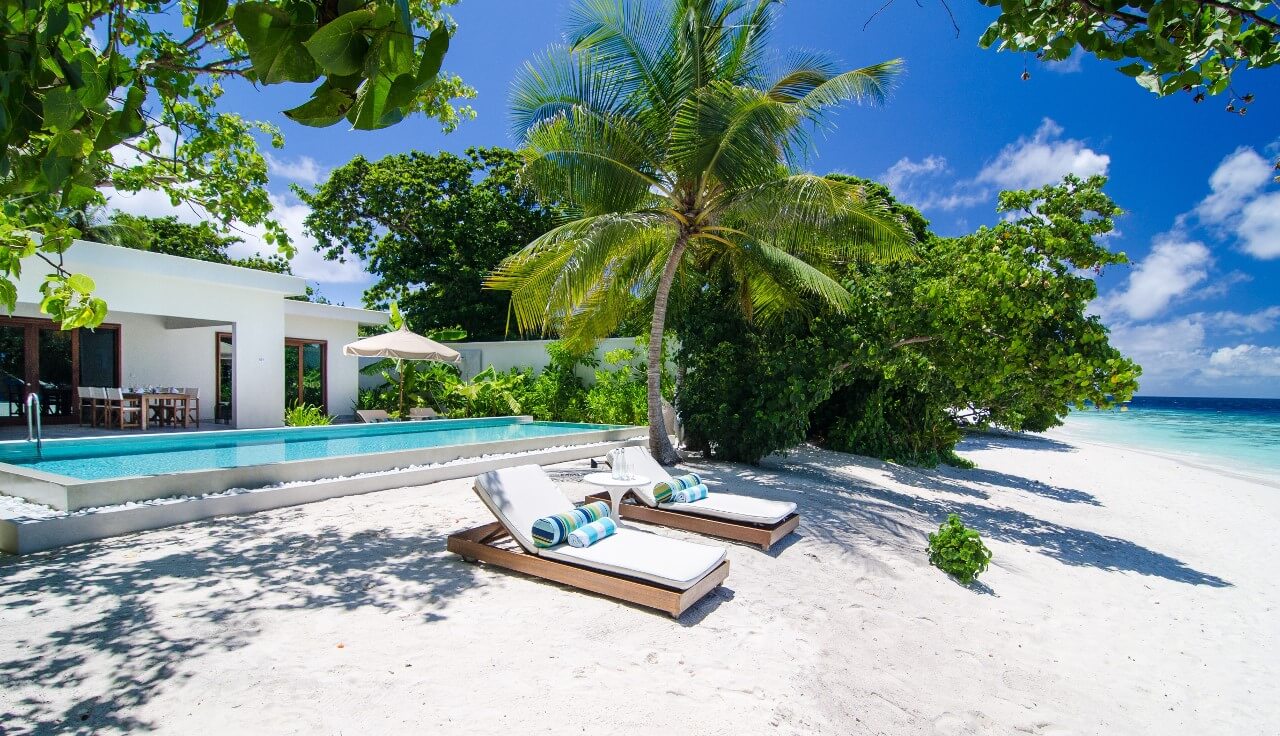 Beach Pool Villa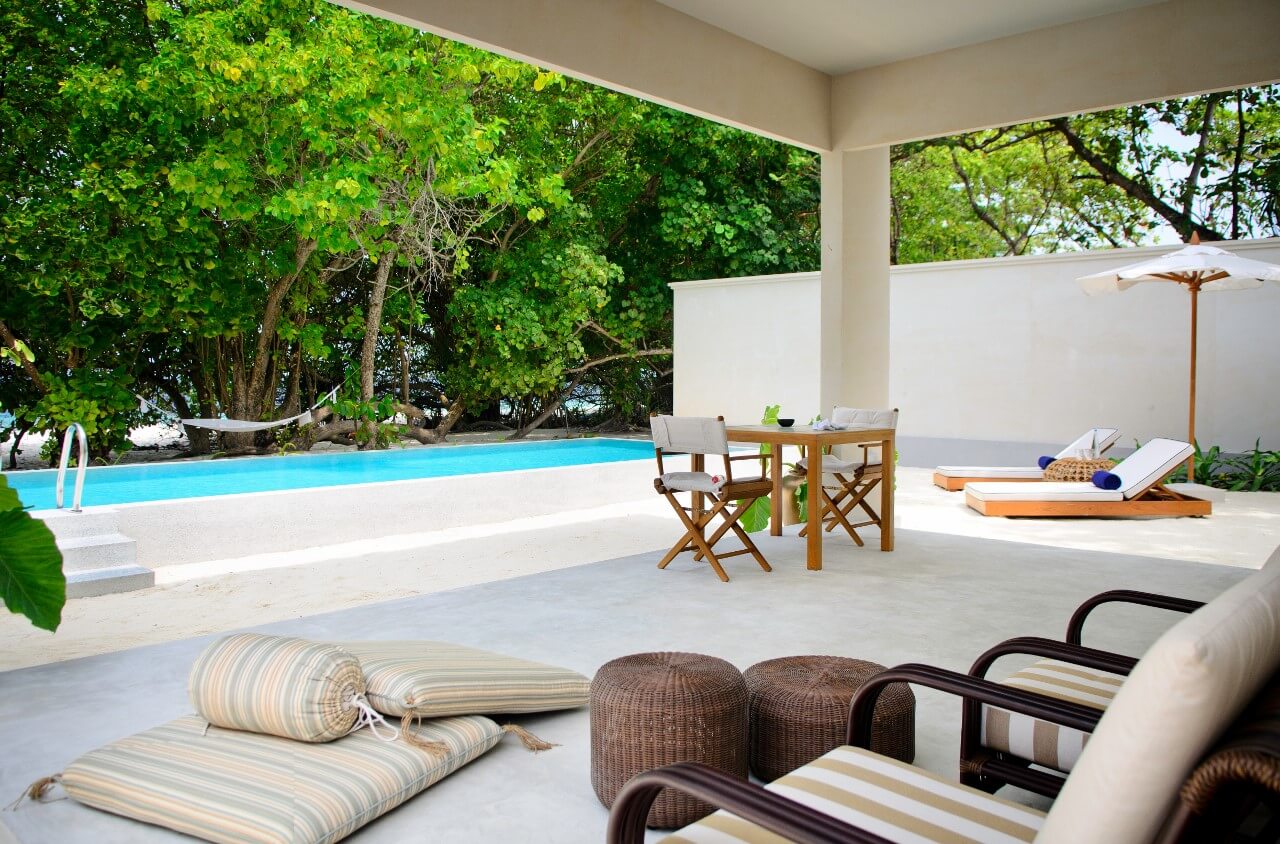 Beach Pool Villa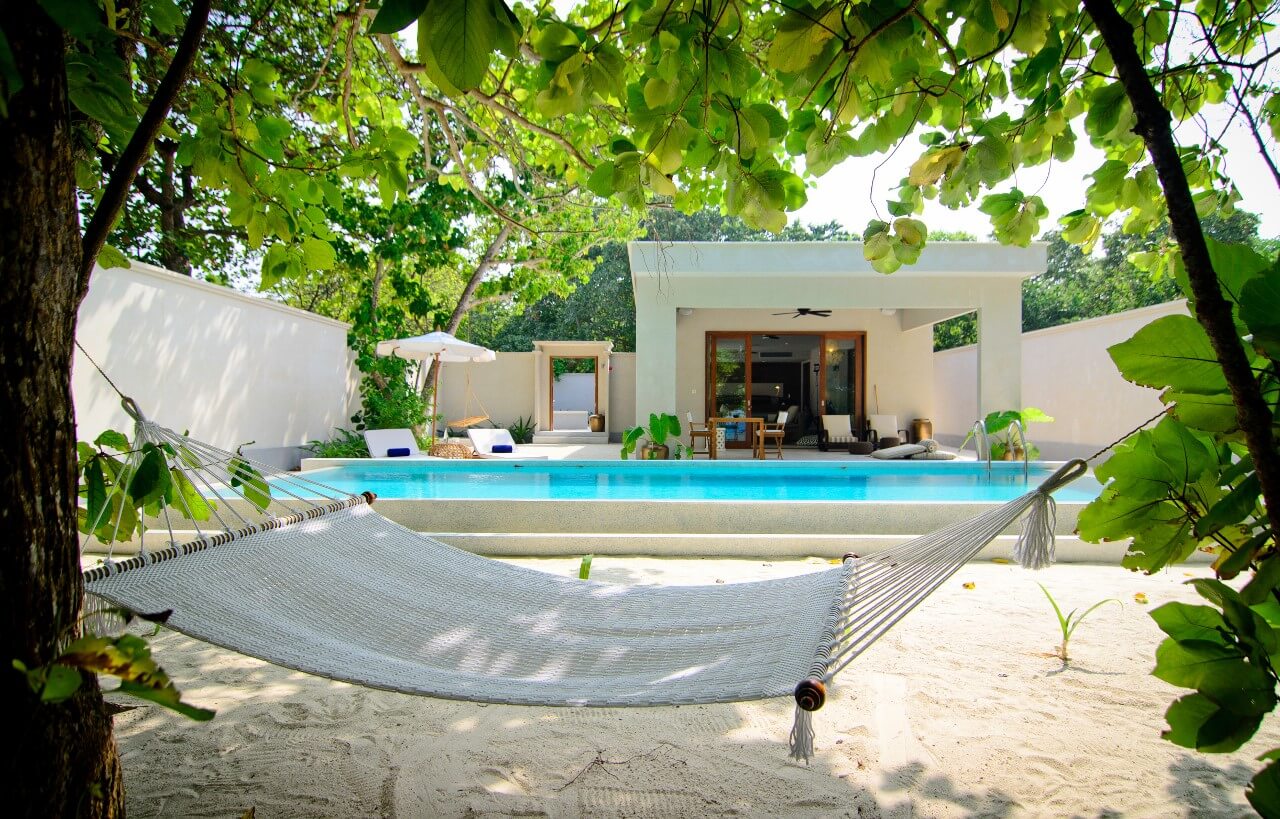 Beach Pool Villa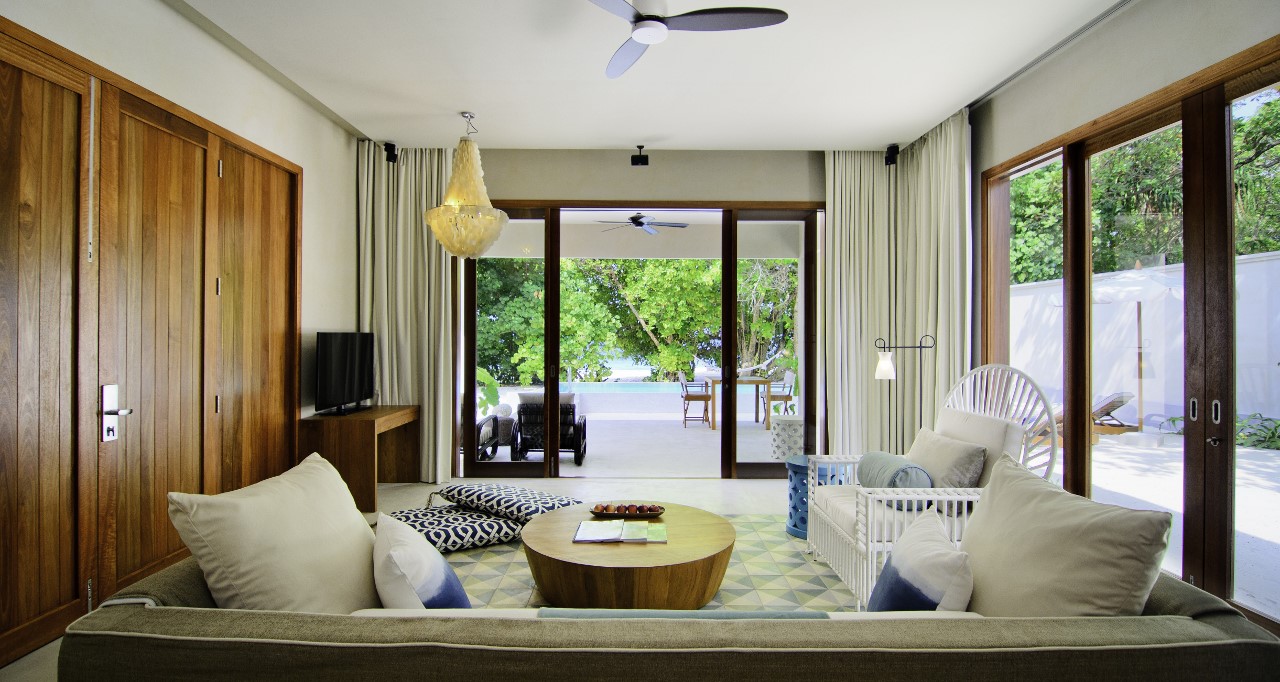 Beach Pool Villa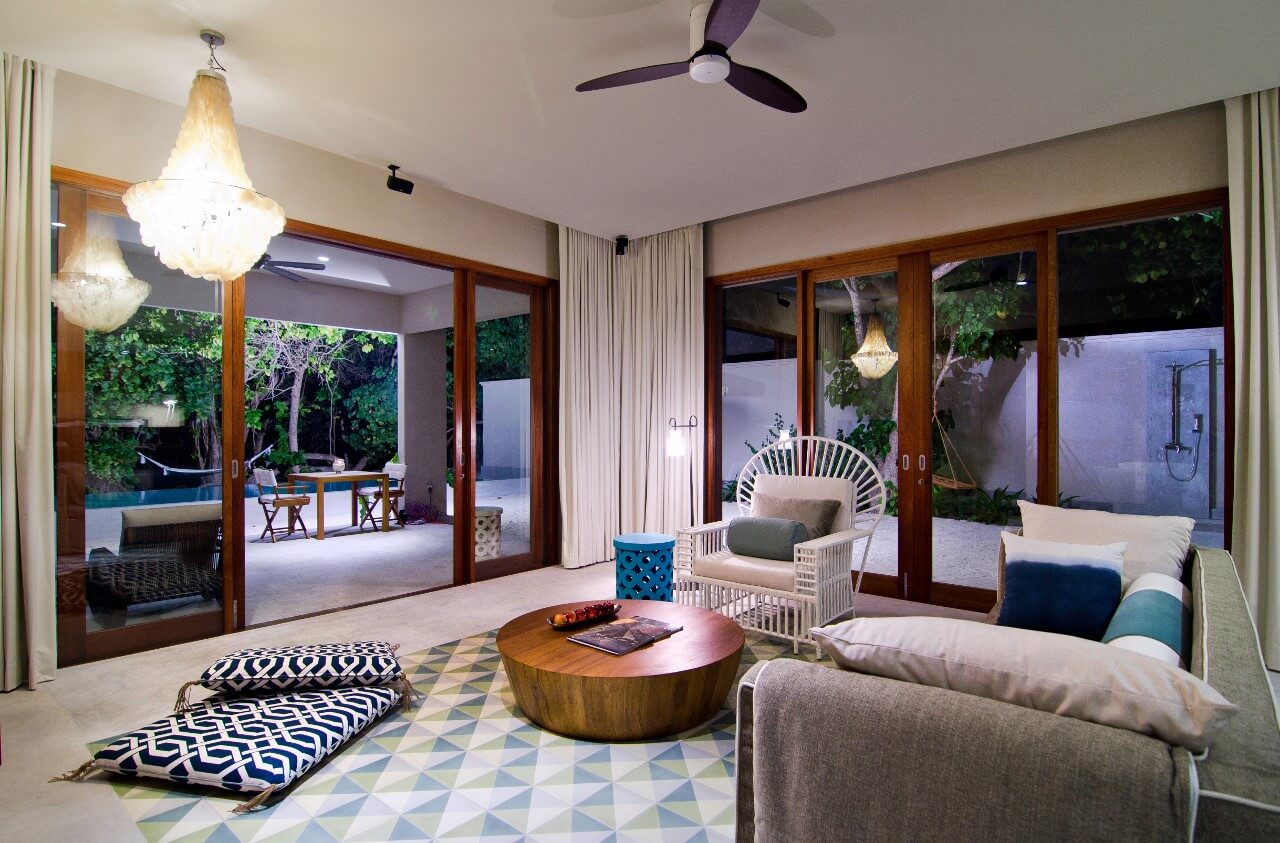 Beach Pool Villa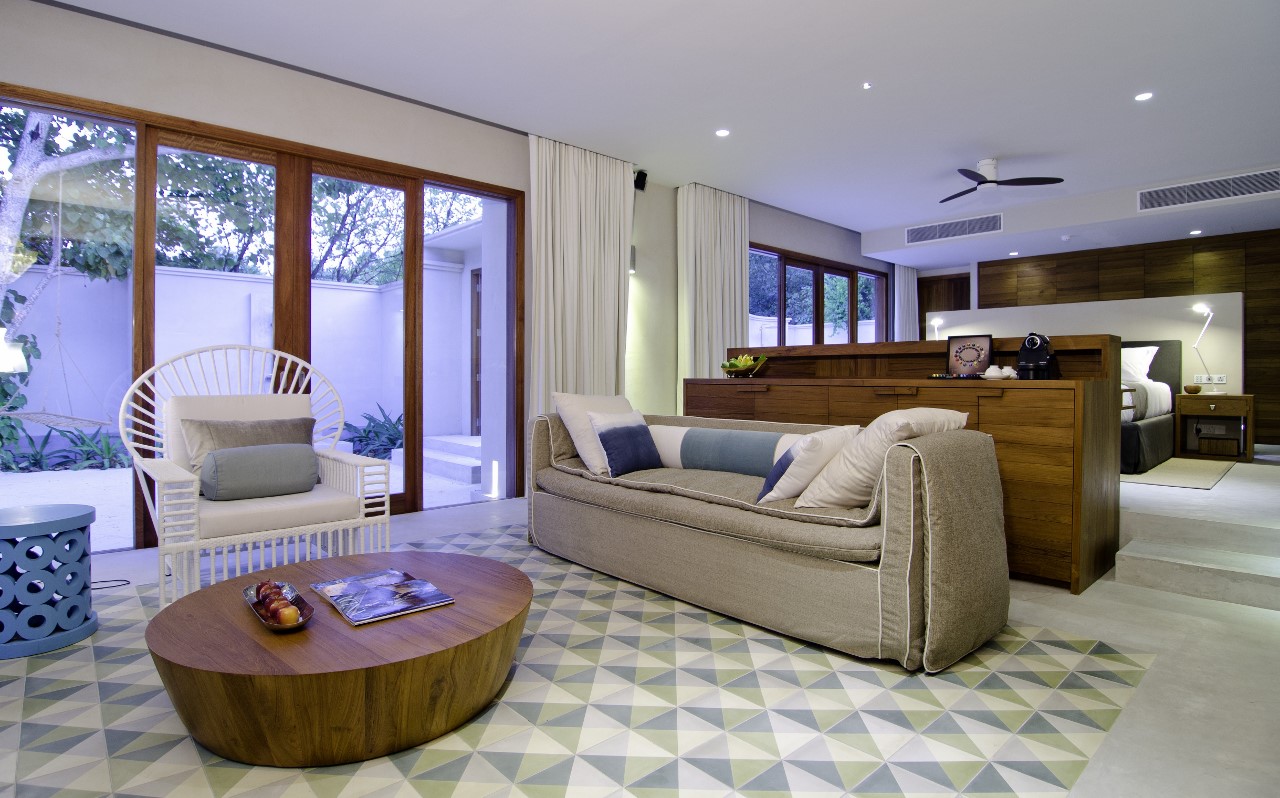 Beach Pool Villa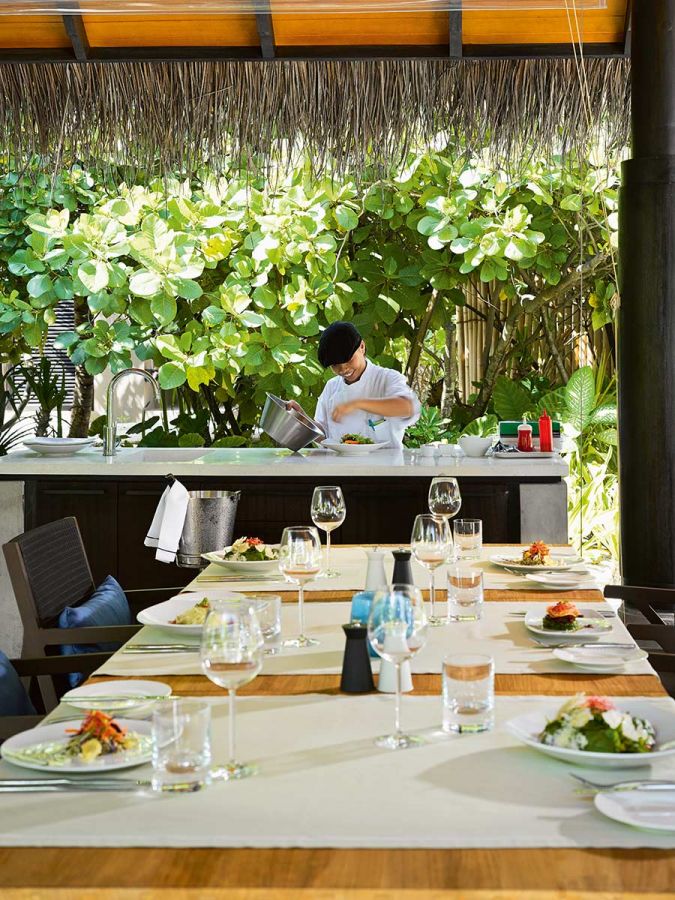 Beach Pool Villa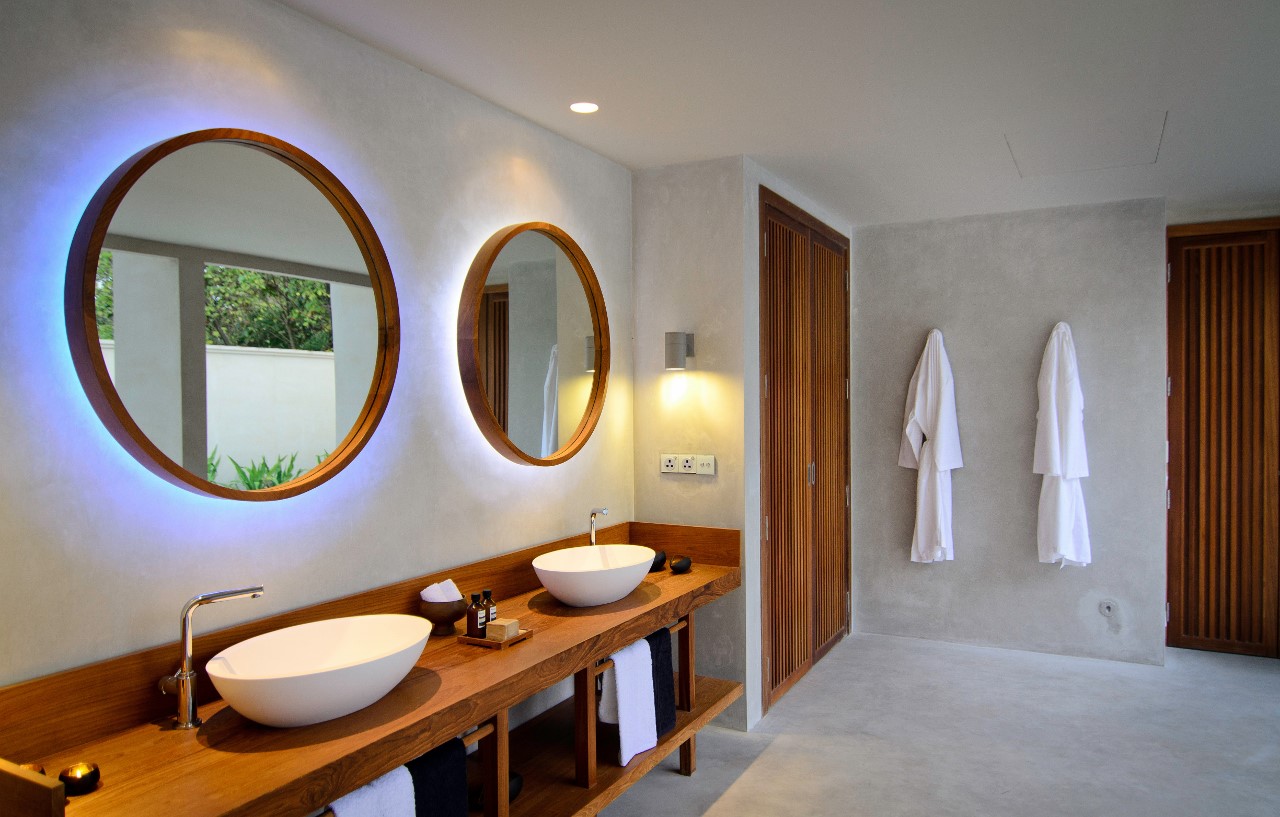 Beach Pool Villa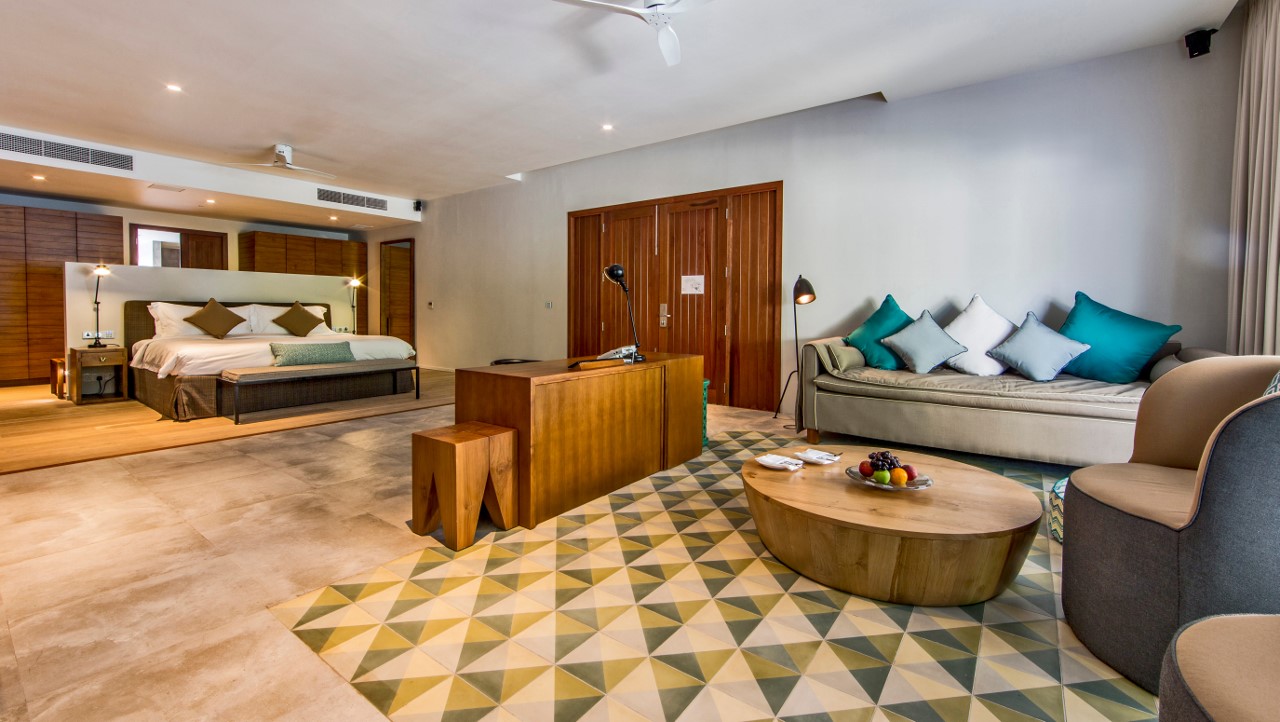 2 BEDROOM Beach Pool Villa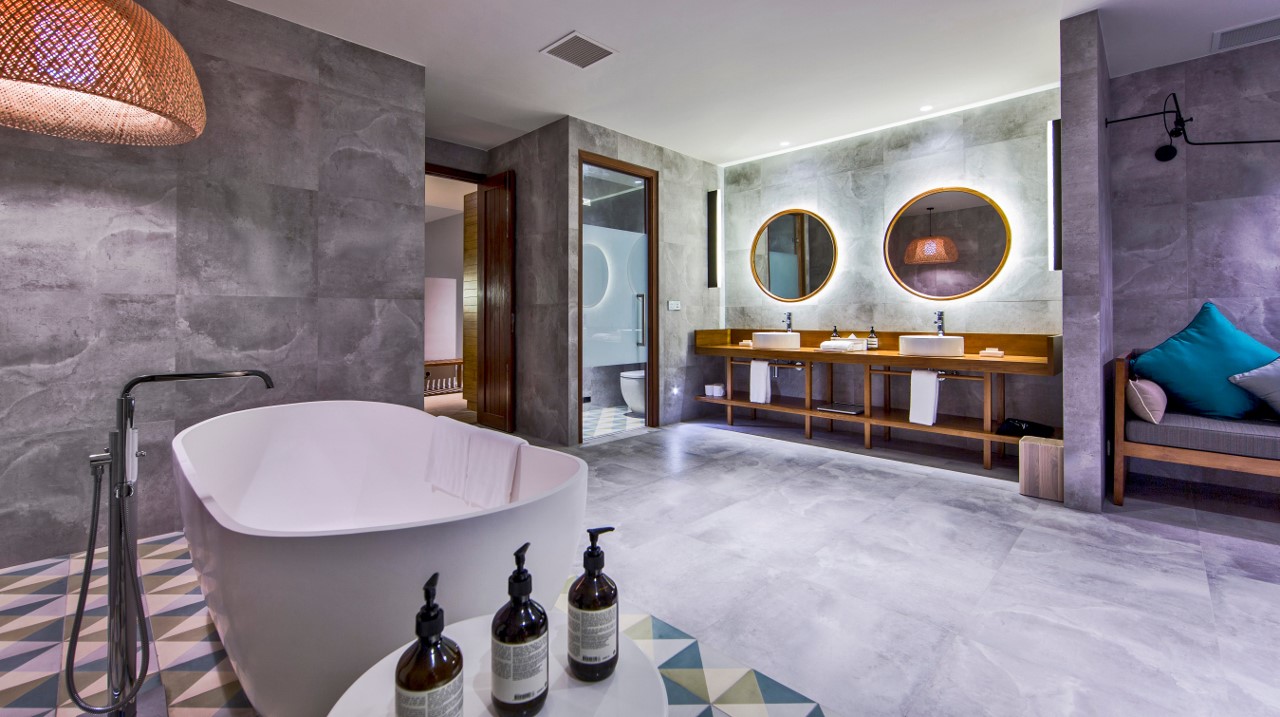 2 BEDROOM Beach Pool Villa
2 BEDROOM Beach Pool Villa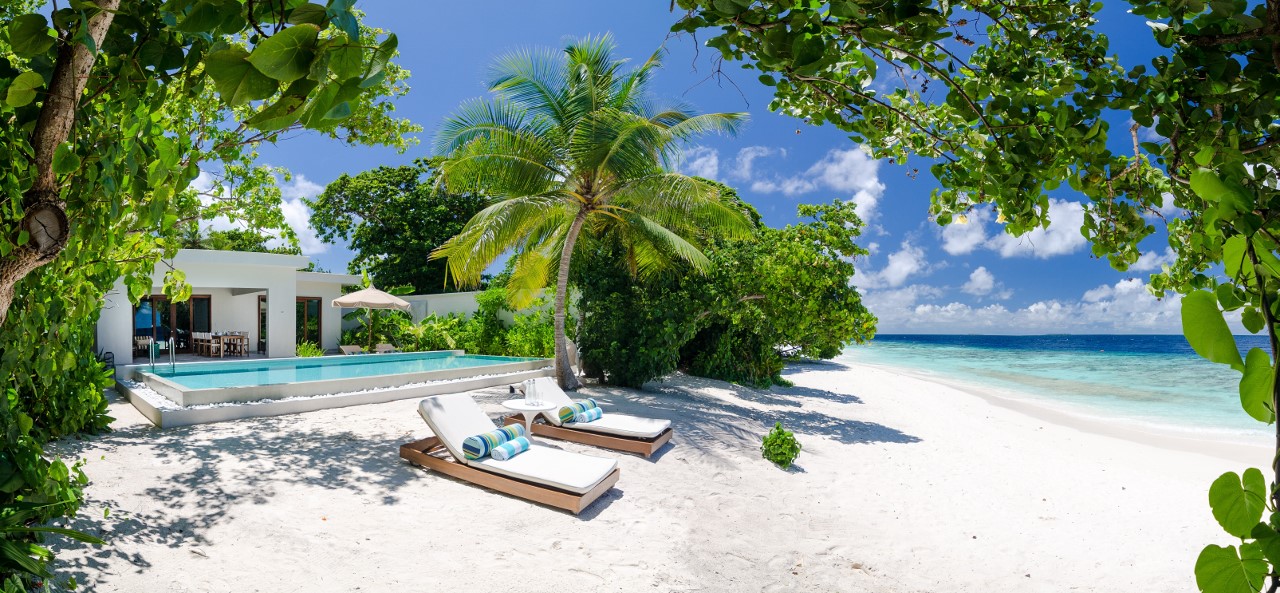 2 BEDROOM Beach Pool Villa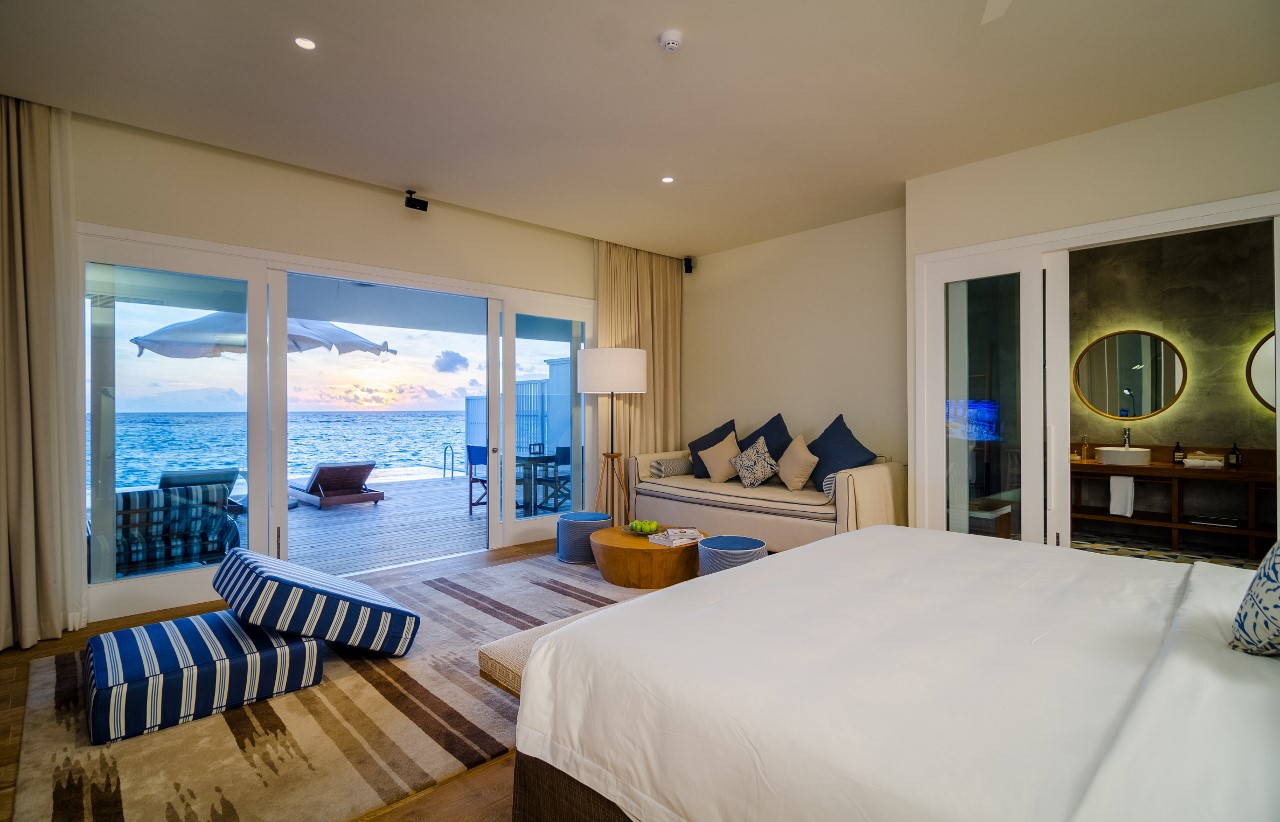 Sunset Water Pool Villa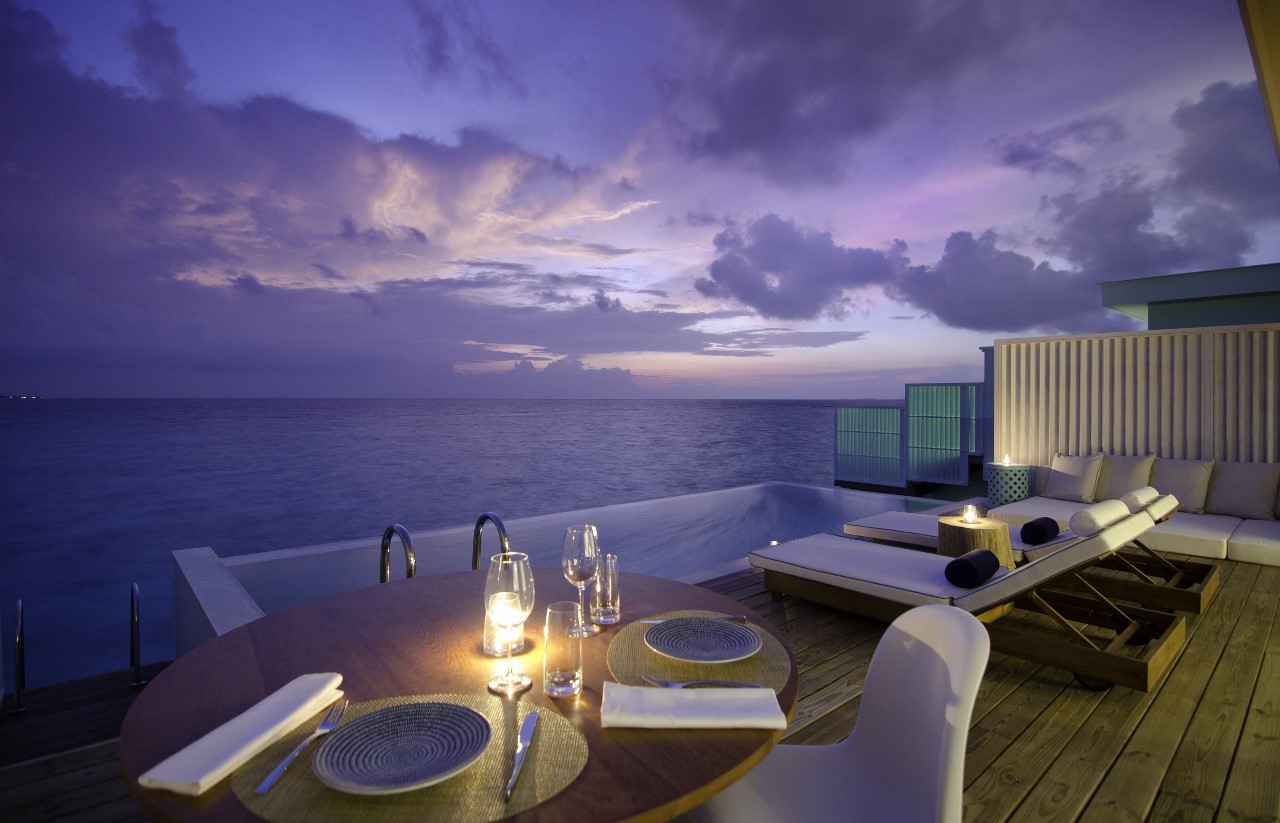 Sunset Water Pool Villa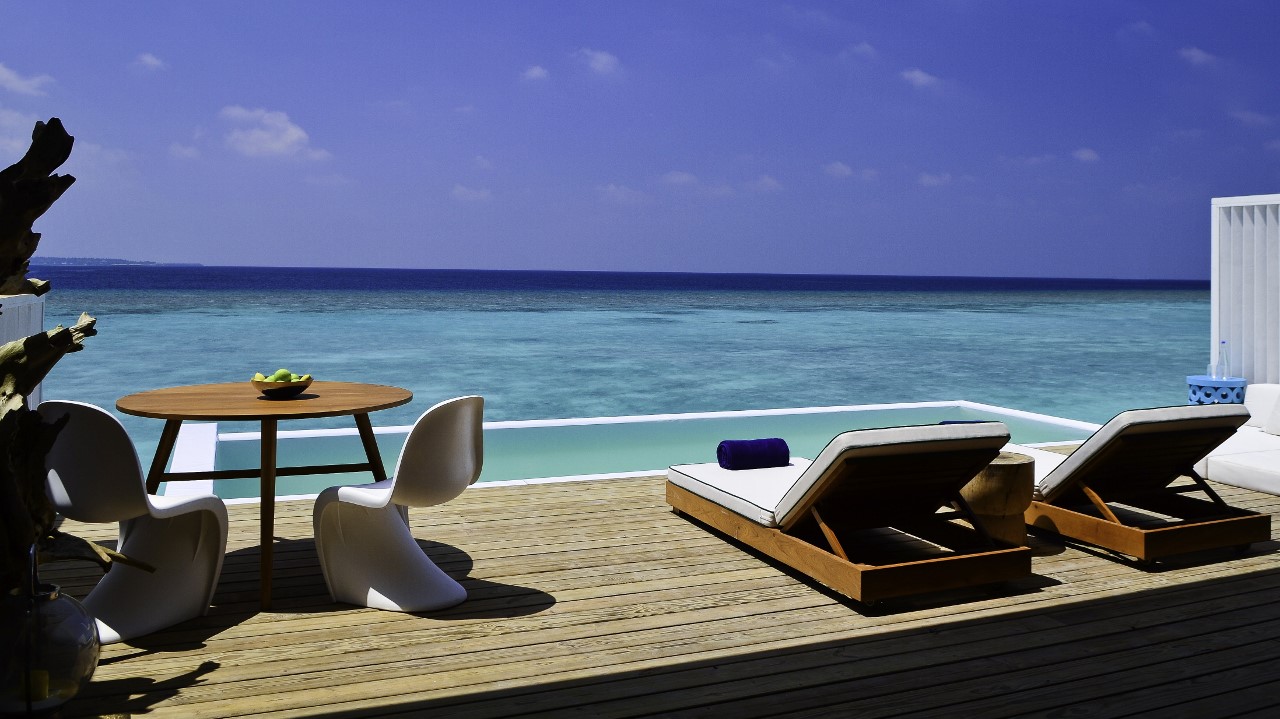 Sunset Water Pool Villa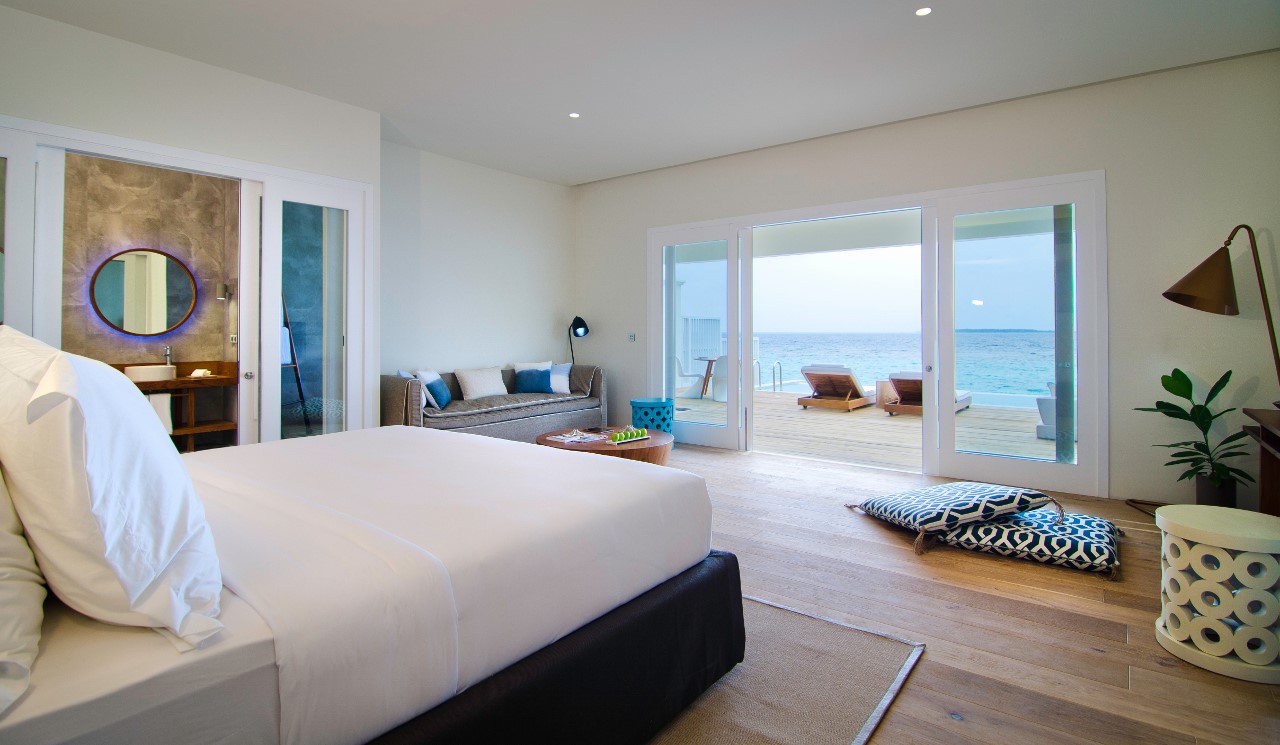 Sunset Water Pool Villa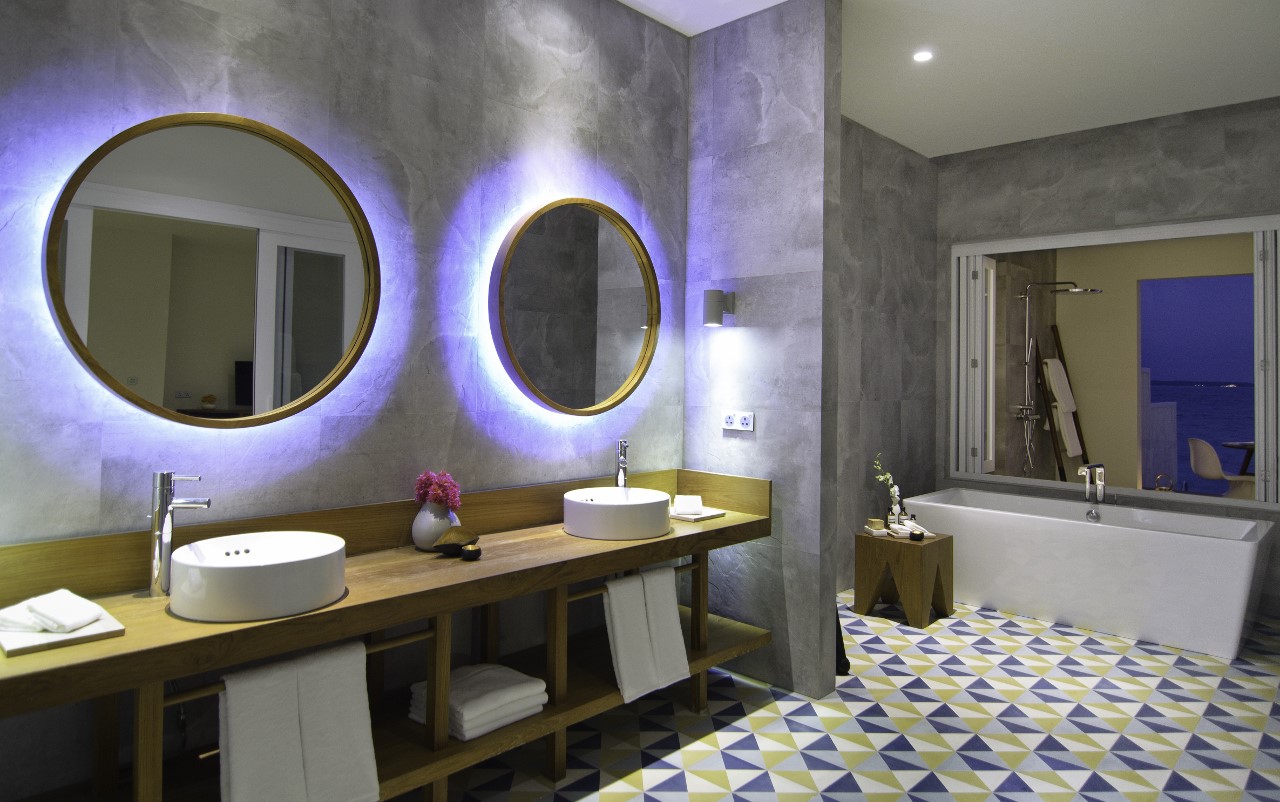 Sunset Water Pool Villa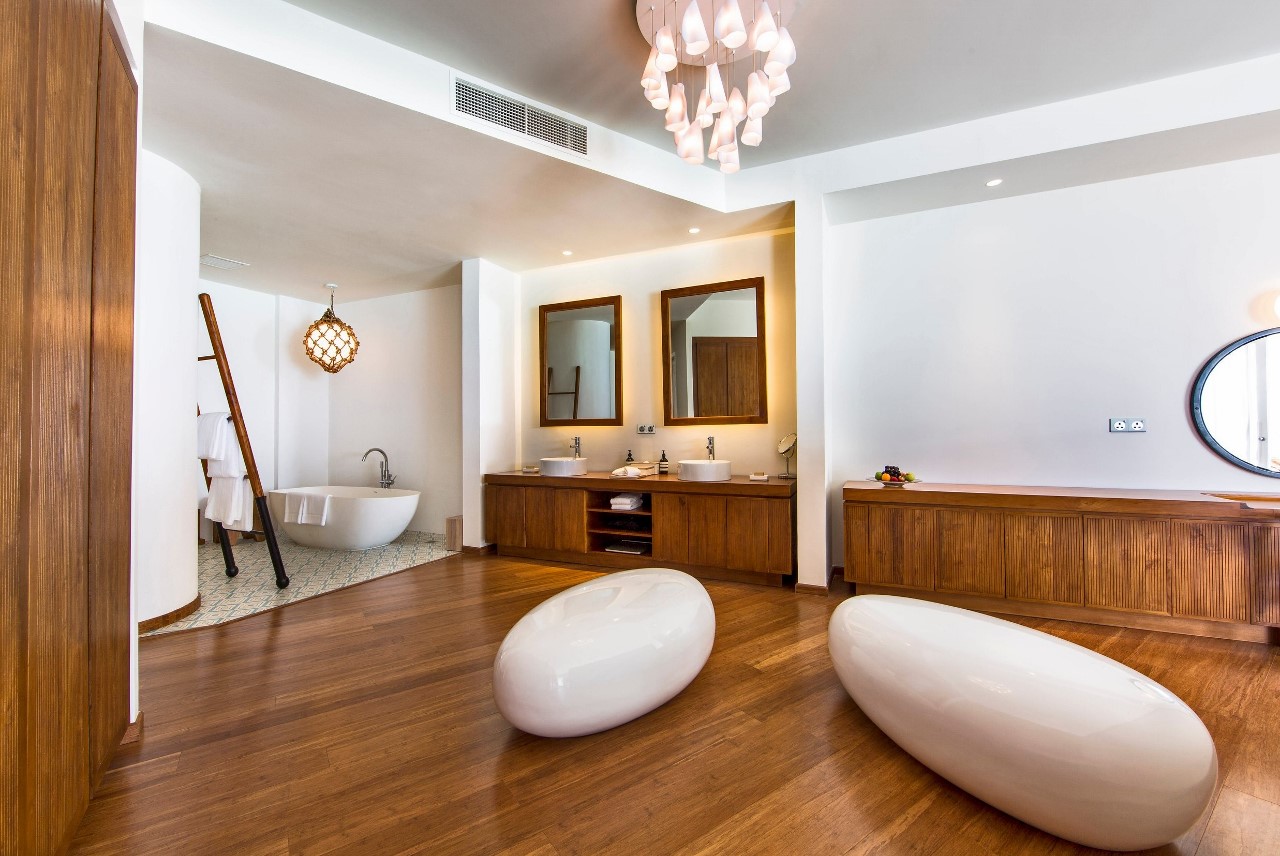 Lagoon Water Pool Villa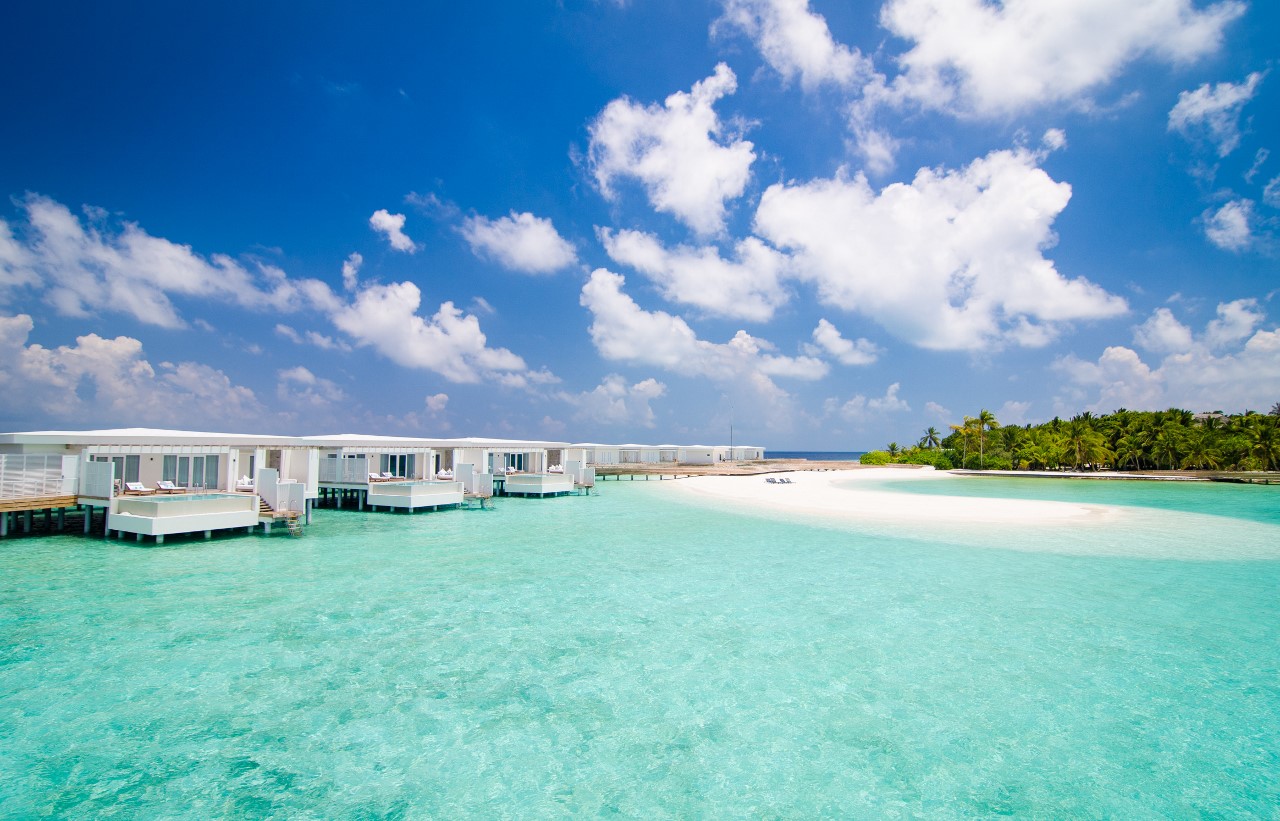 Lagoon Water Pool Villa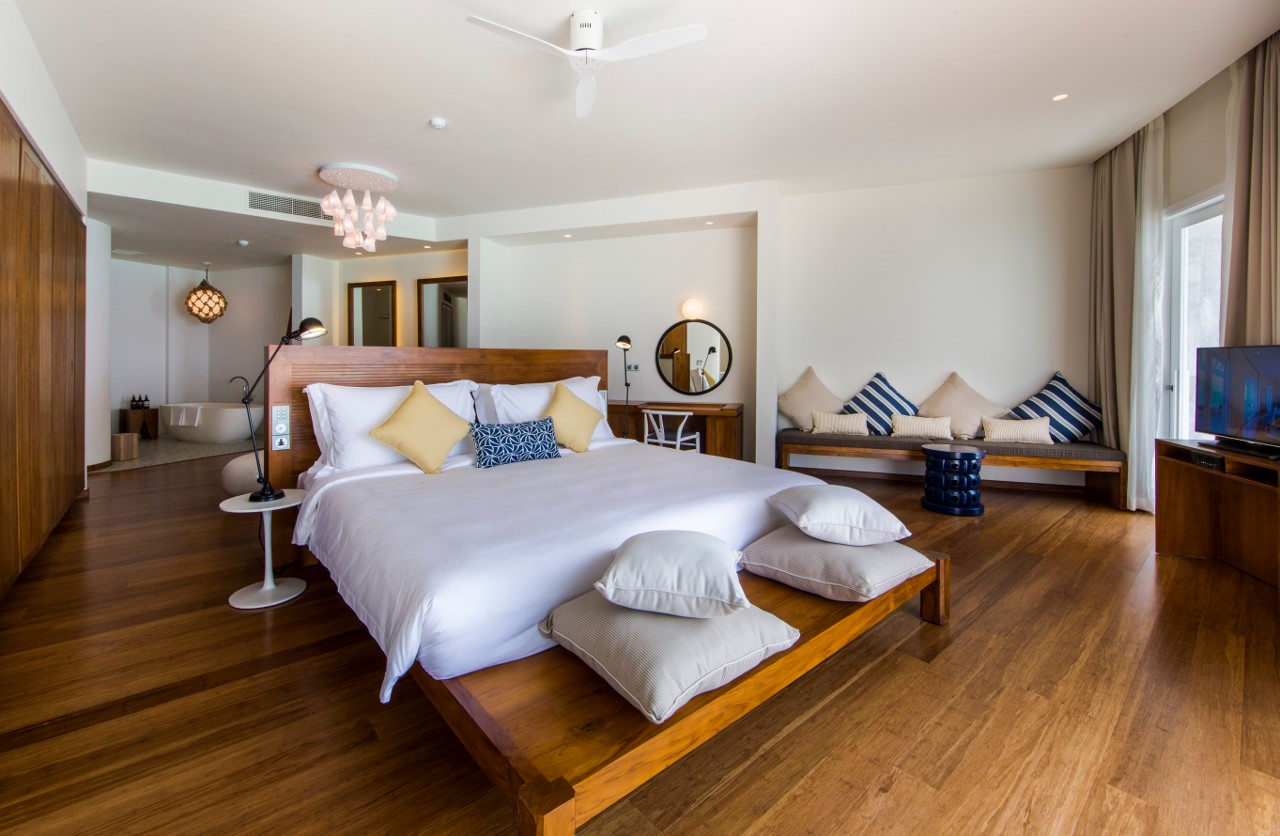 Lagoon Water Pool Villa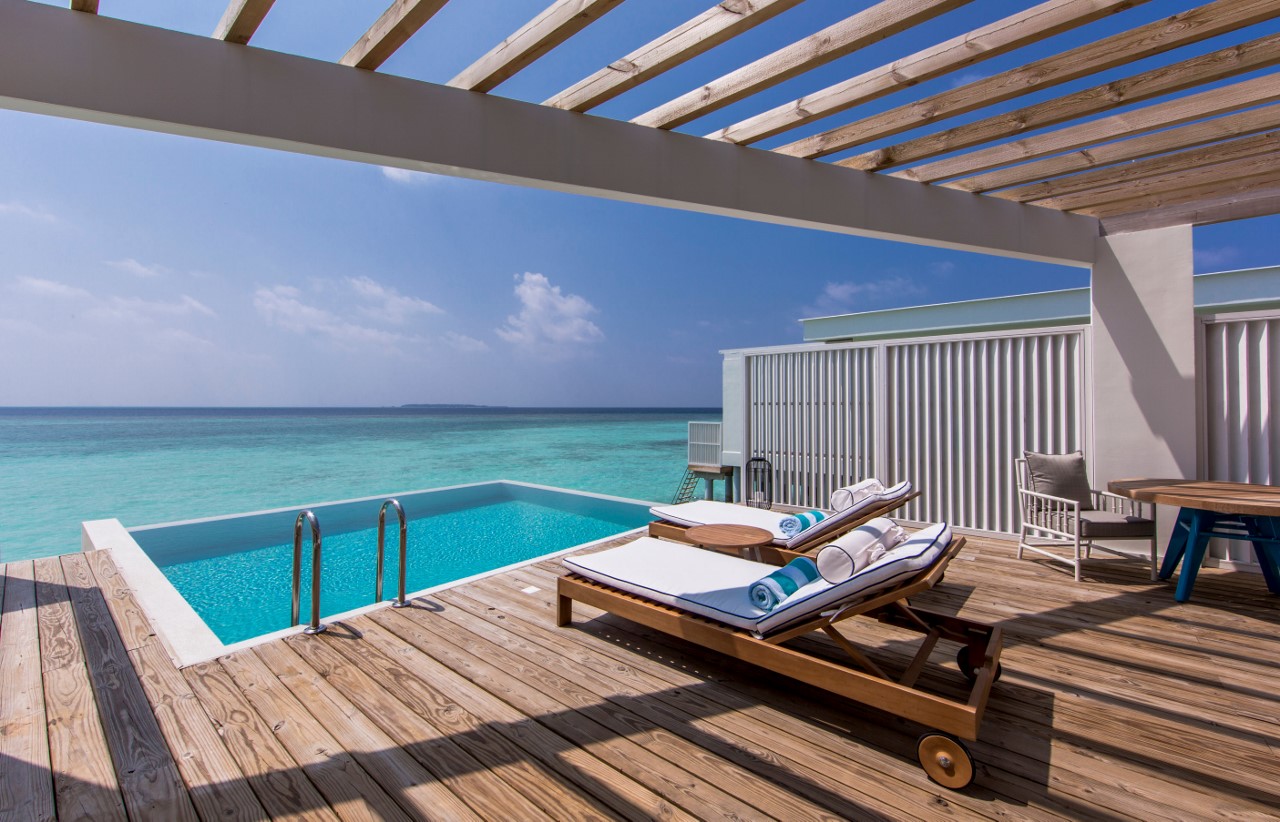 Lagoon Water Pool Villa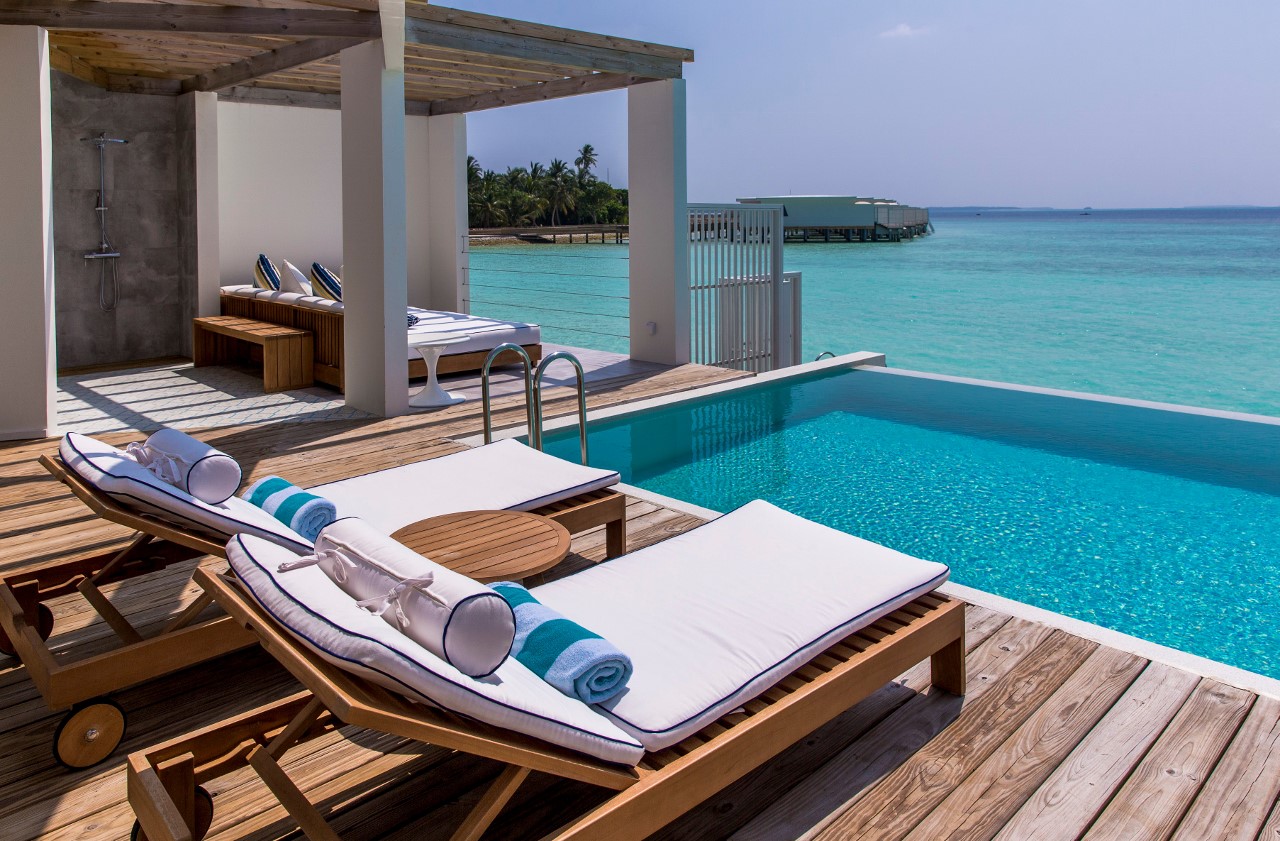 Lagoon Water Pool Villa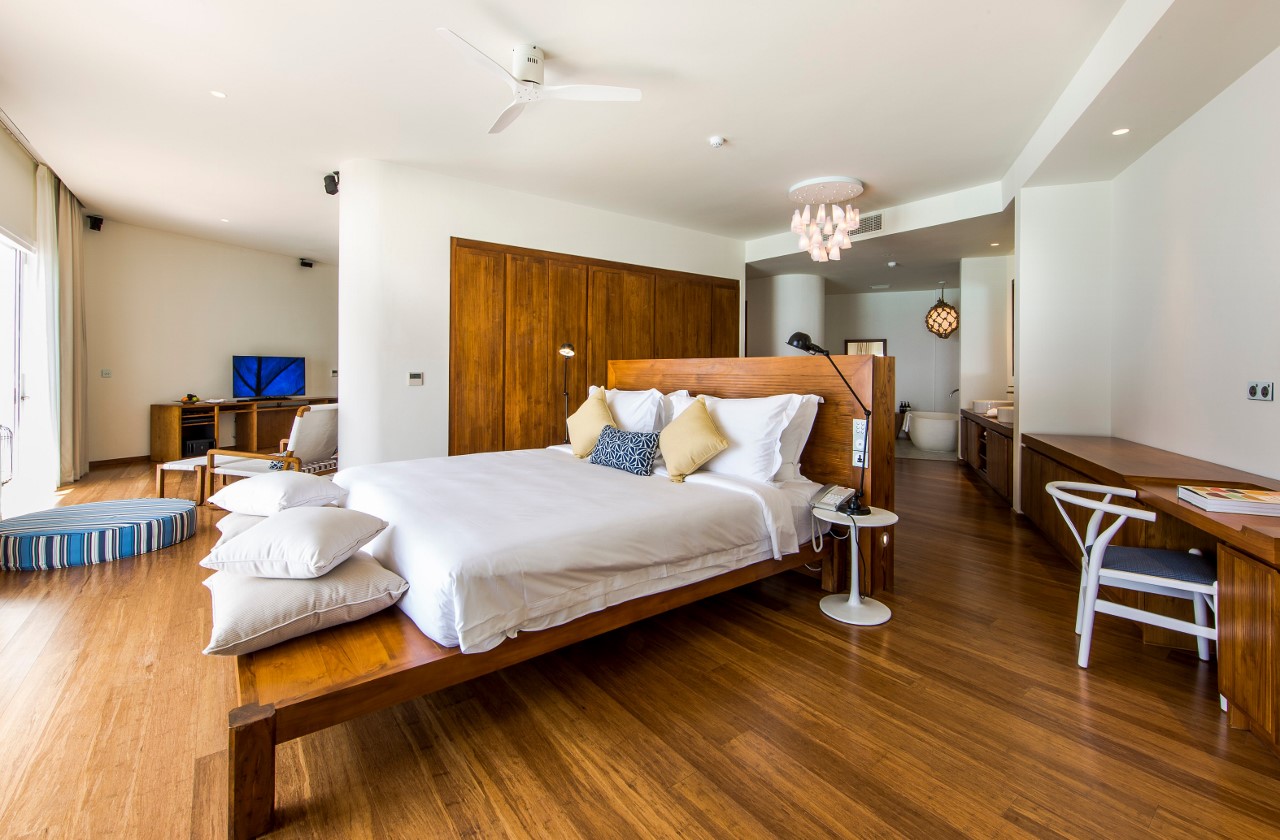 Lagoon Water Pool Villa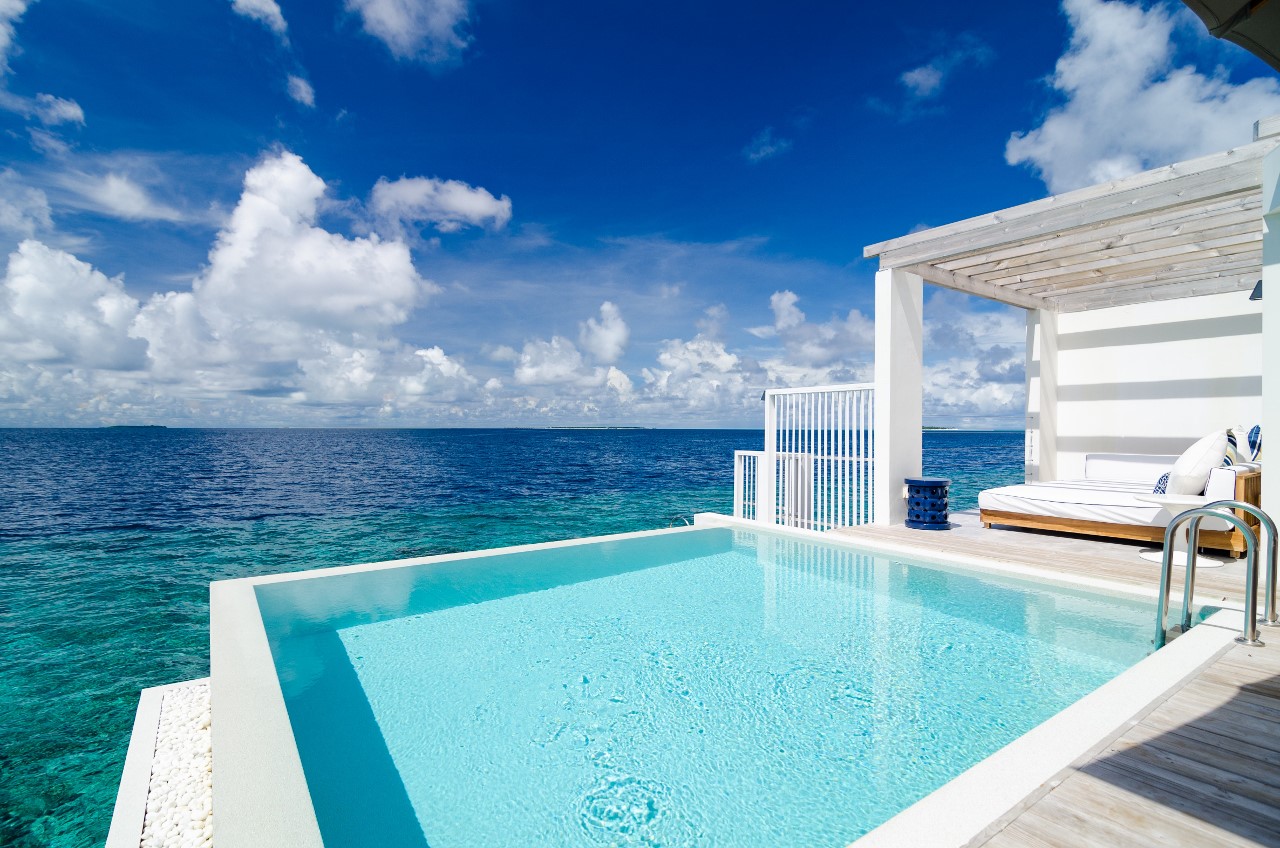 Reef Water Pool Villa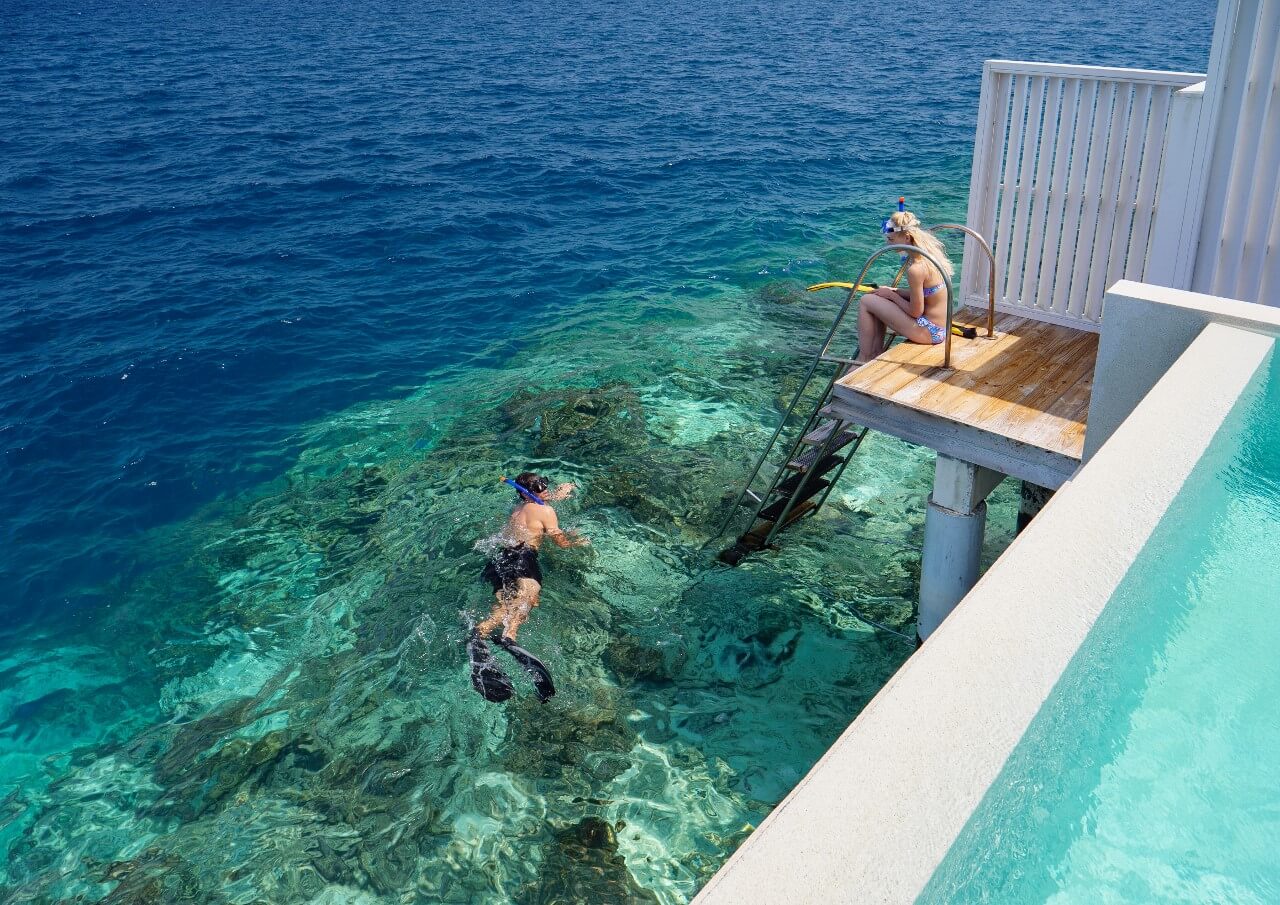 Reef Water Pool Villa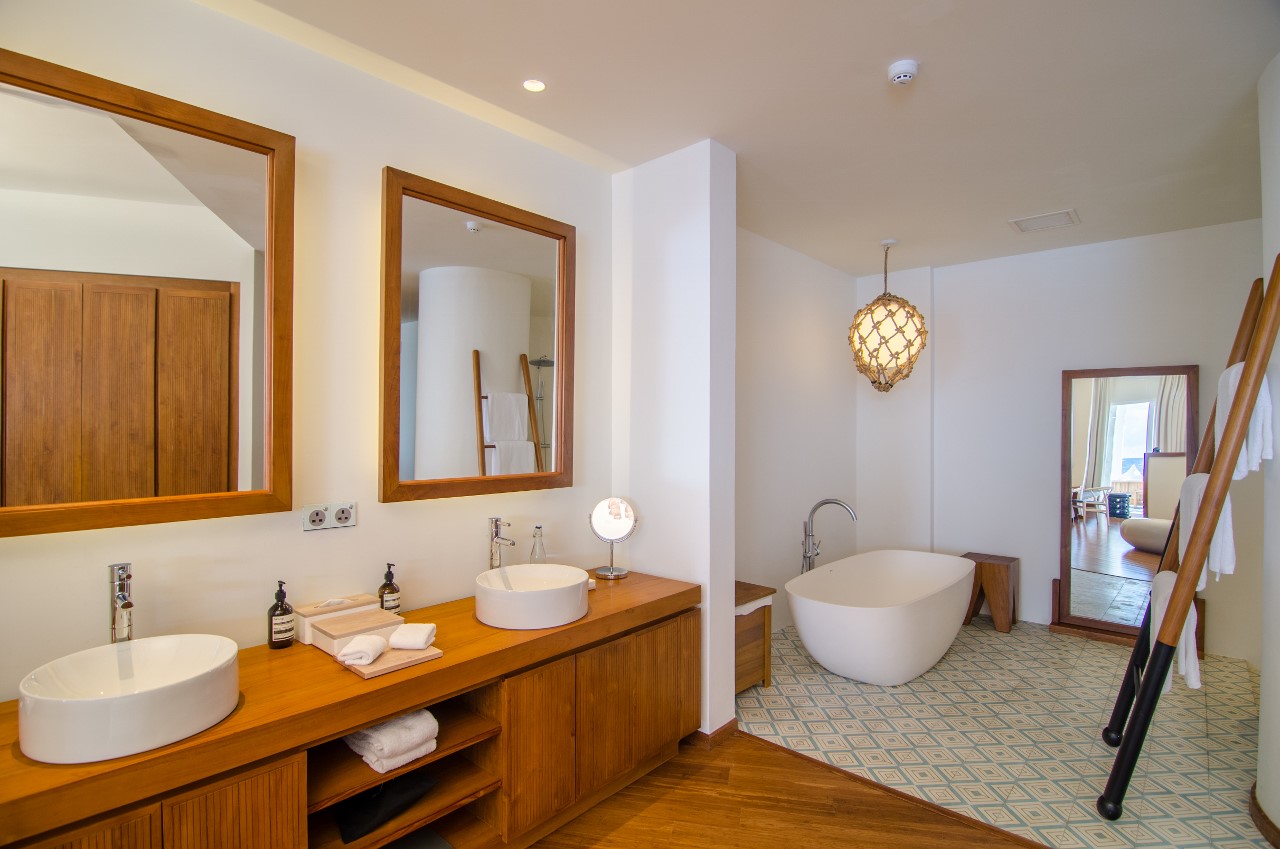 Reef Water Pool Villa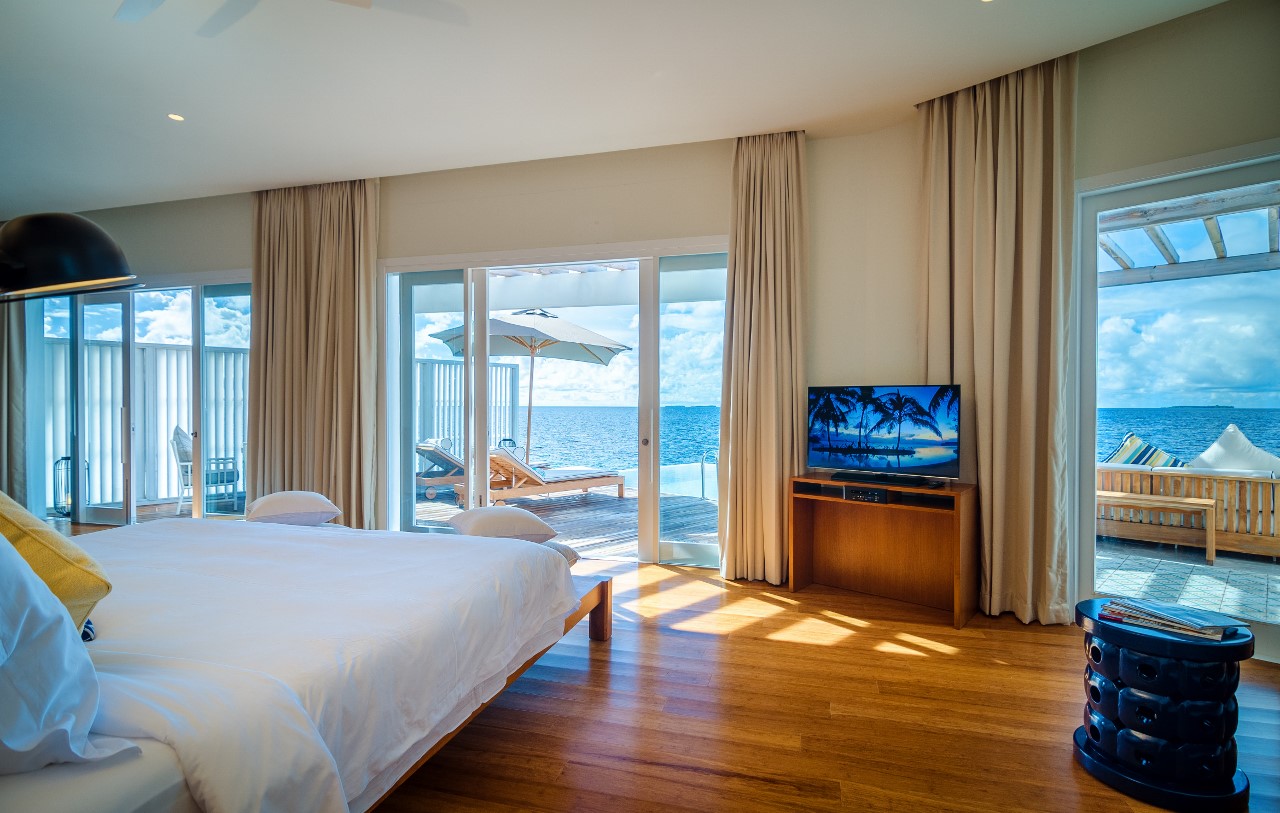 Reef Water Pool Villa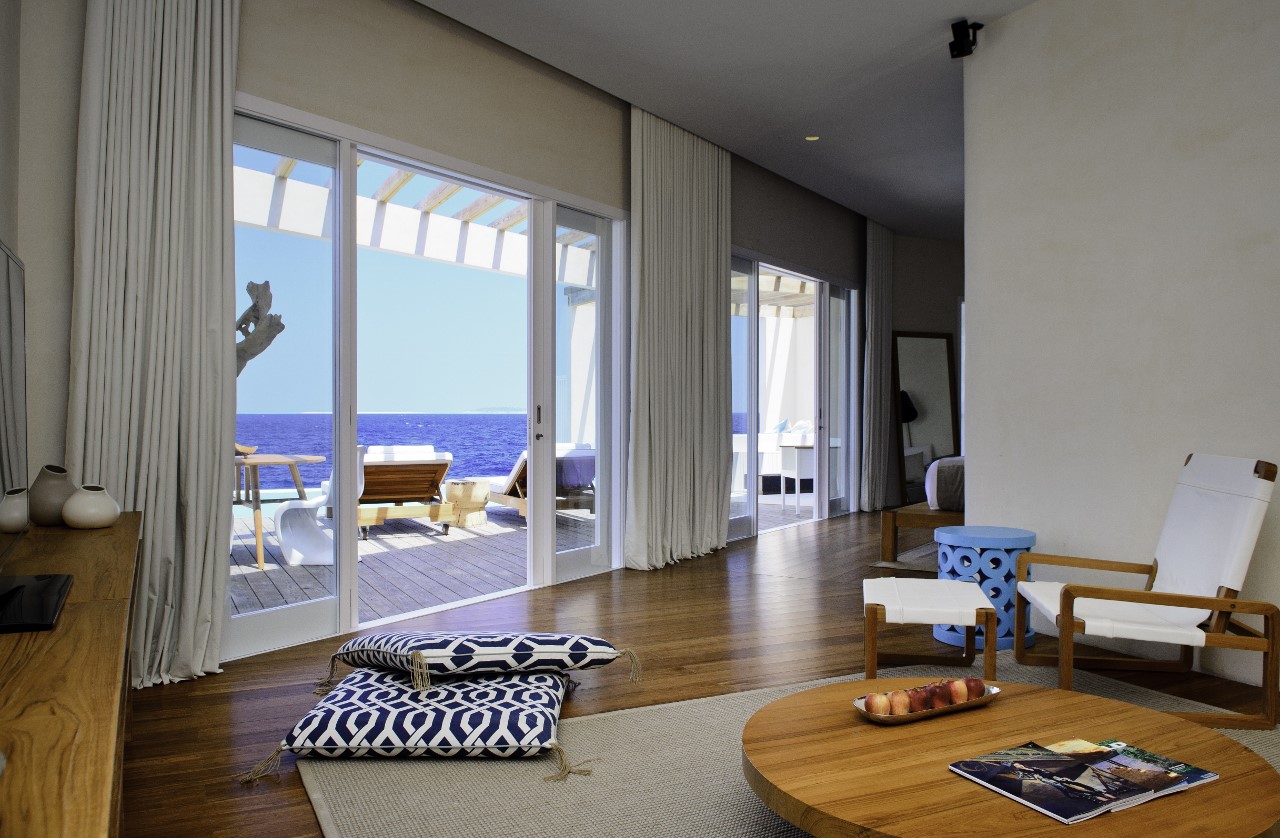 Reef Water Pool Villa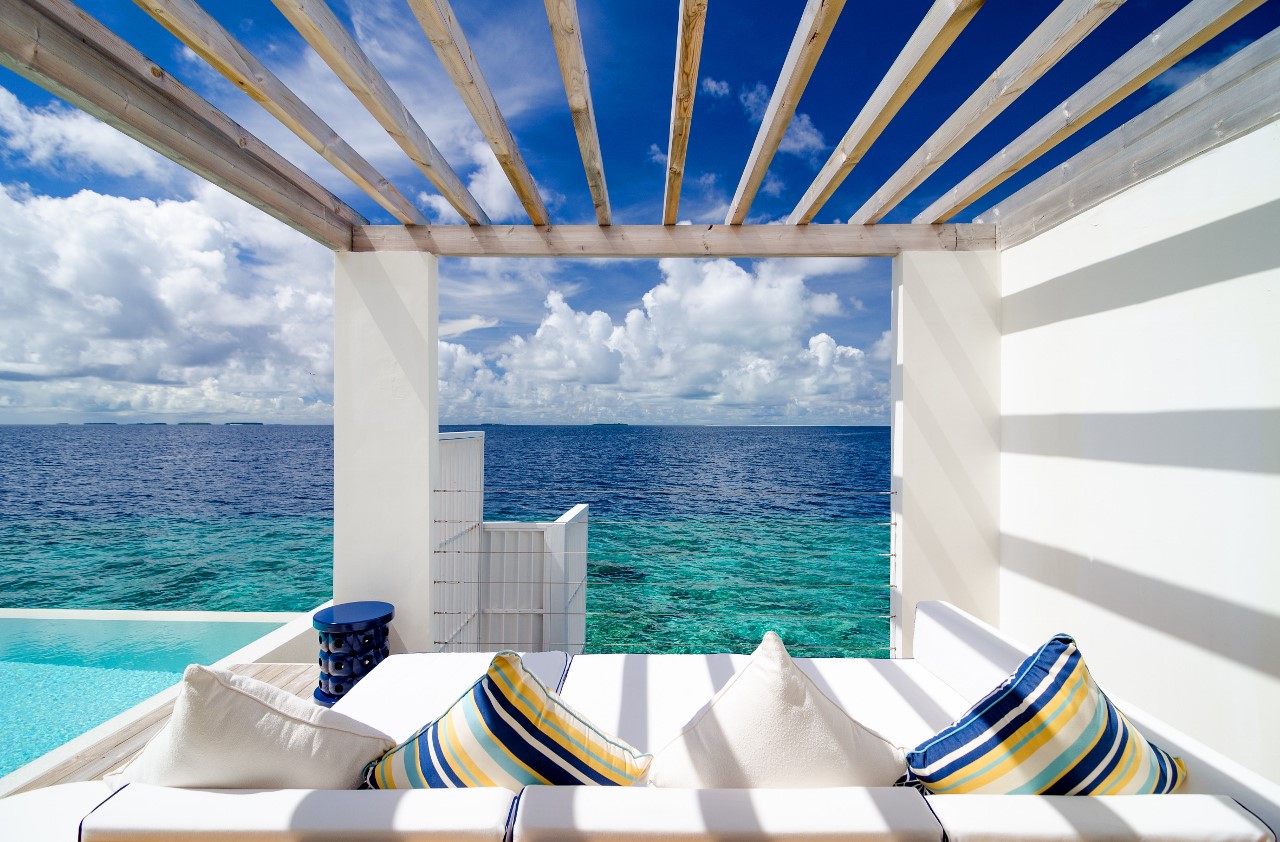 Reef Water Pool Villa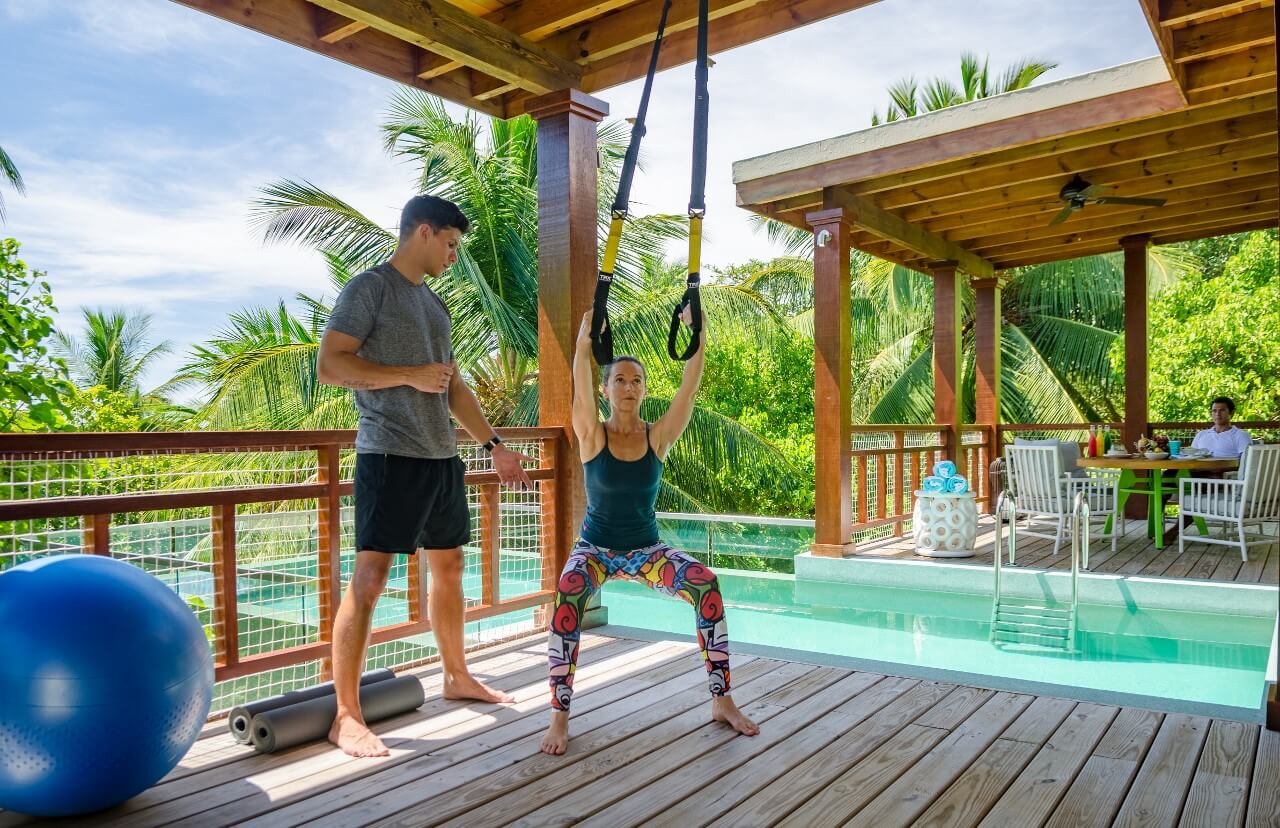 DELUXE BEACH POOL VILLA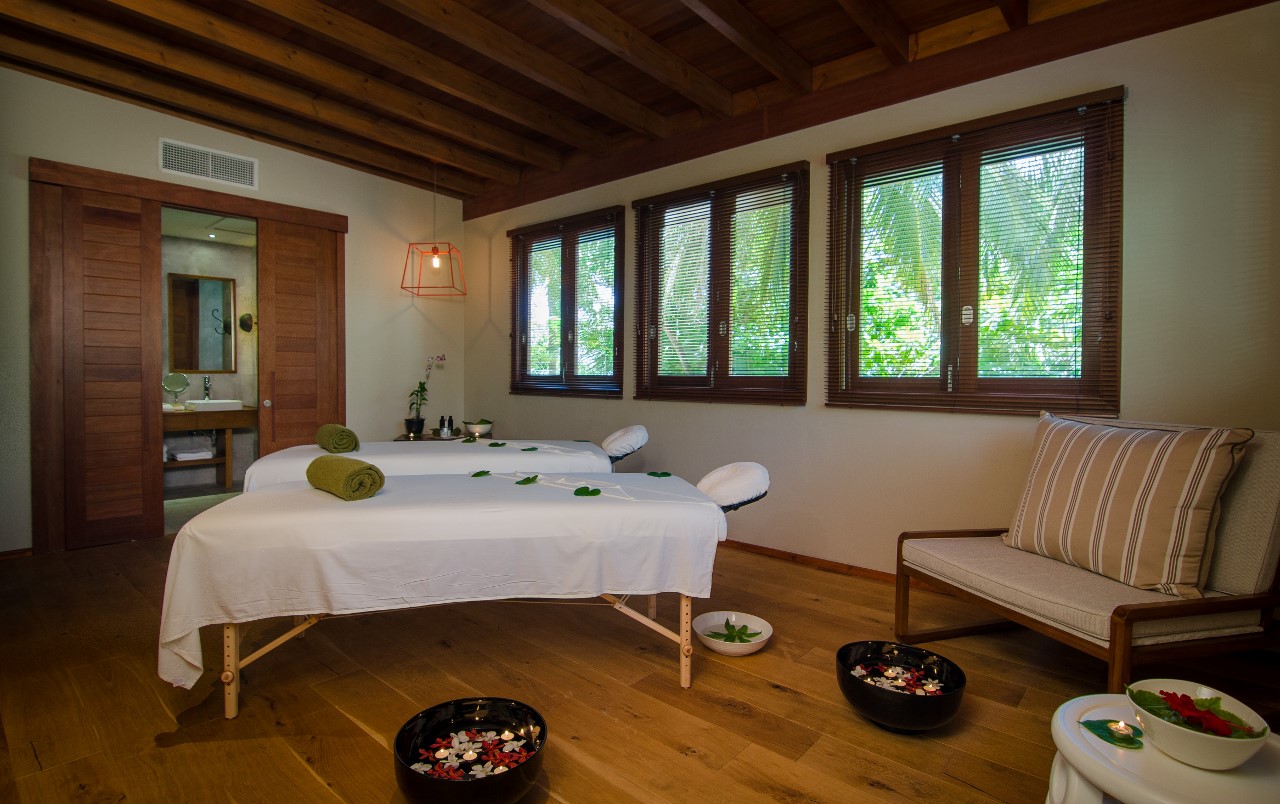 Treetop Pool Villa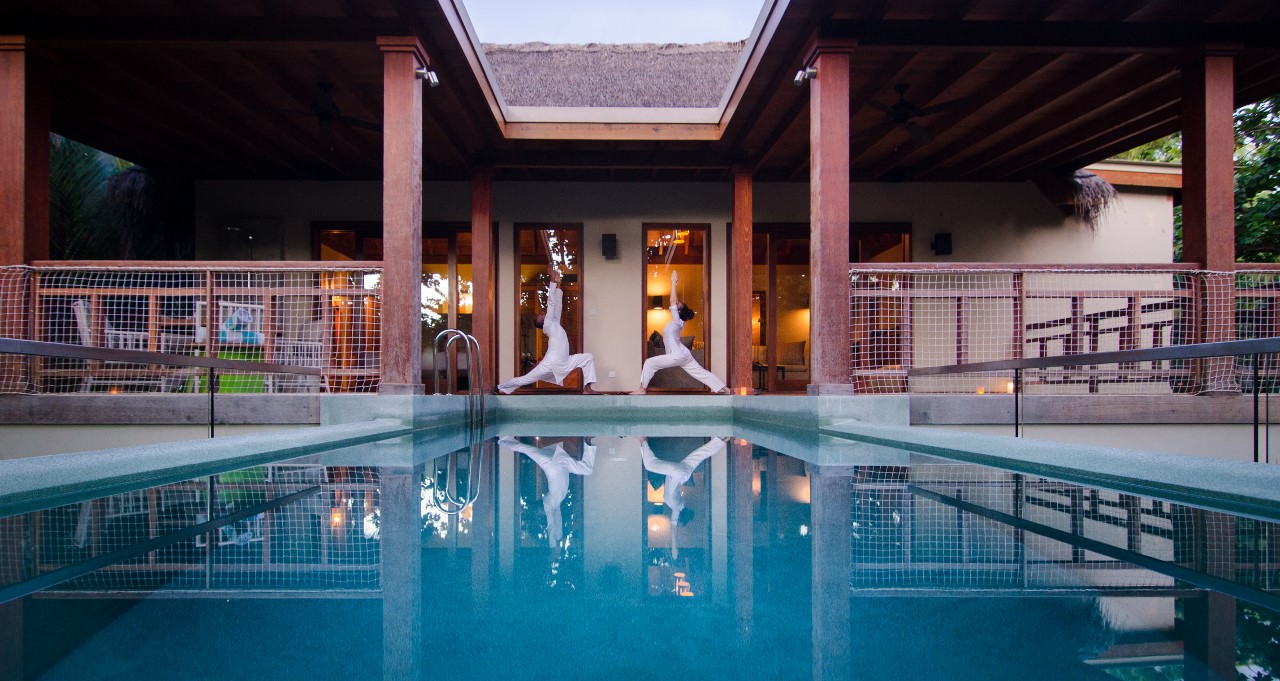 Treetop Pool Villa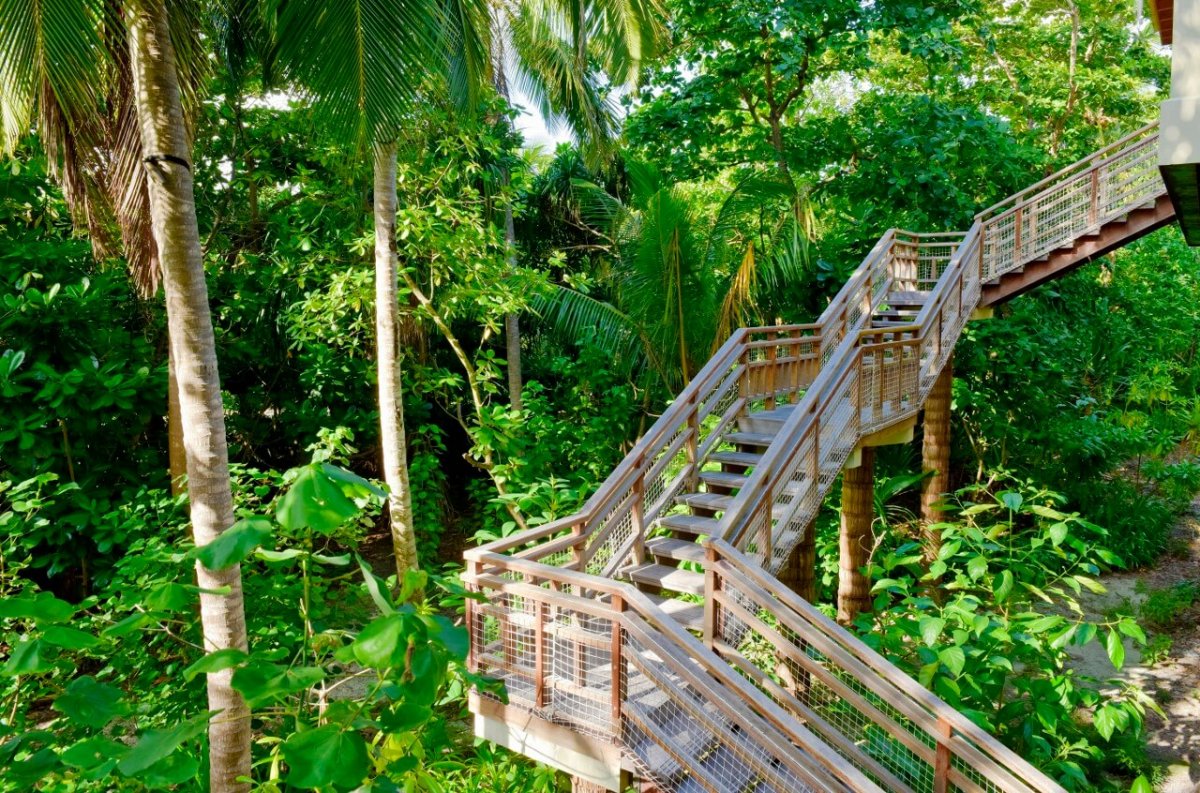 Treetop Pool Villa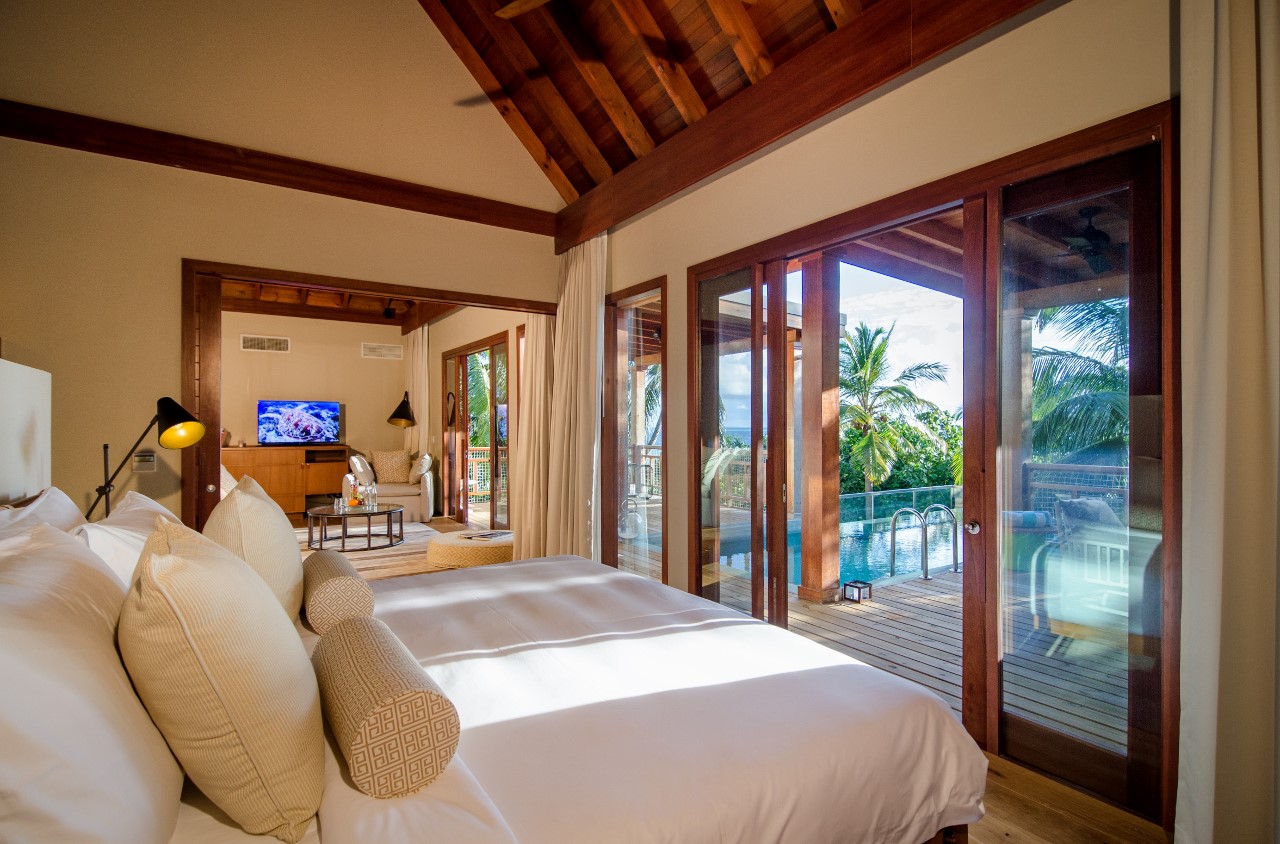 Treetop Pool Villa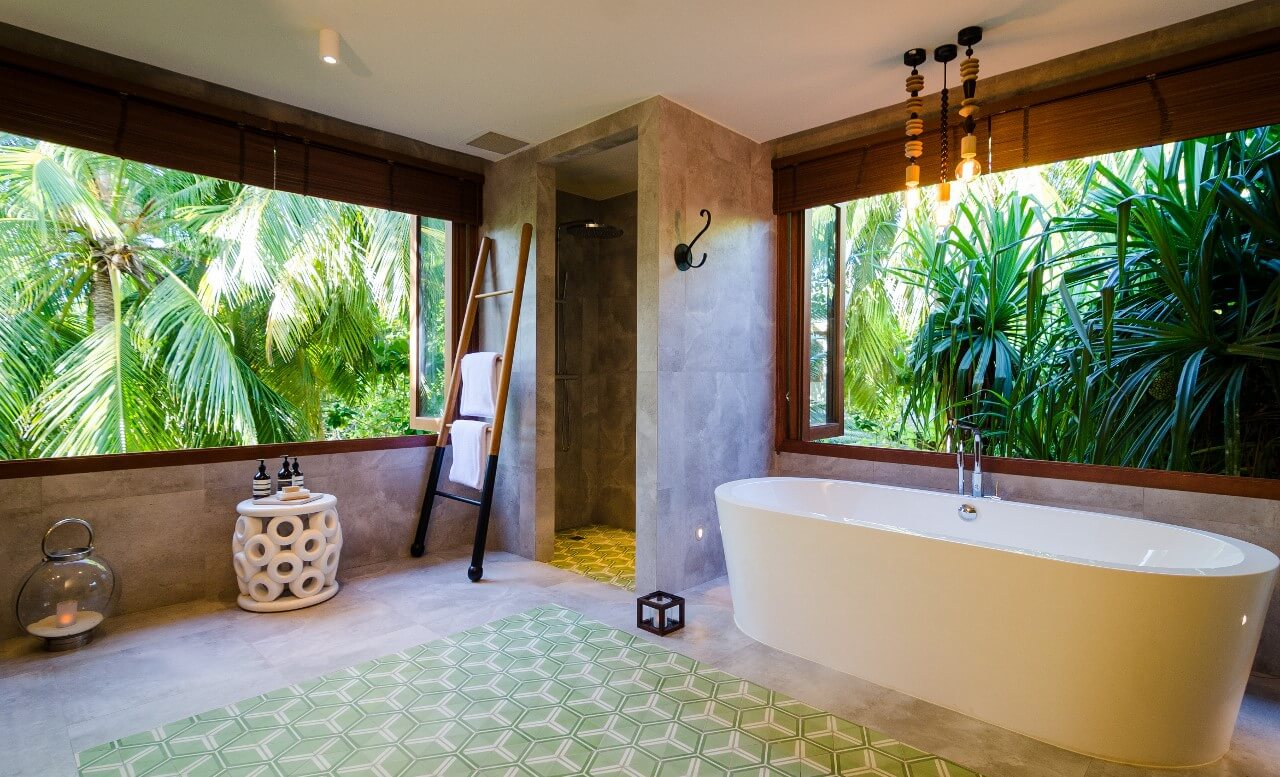 Treetop Pool Villa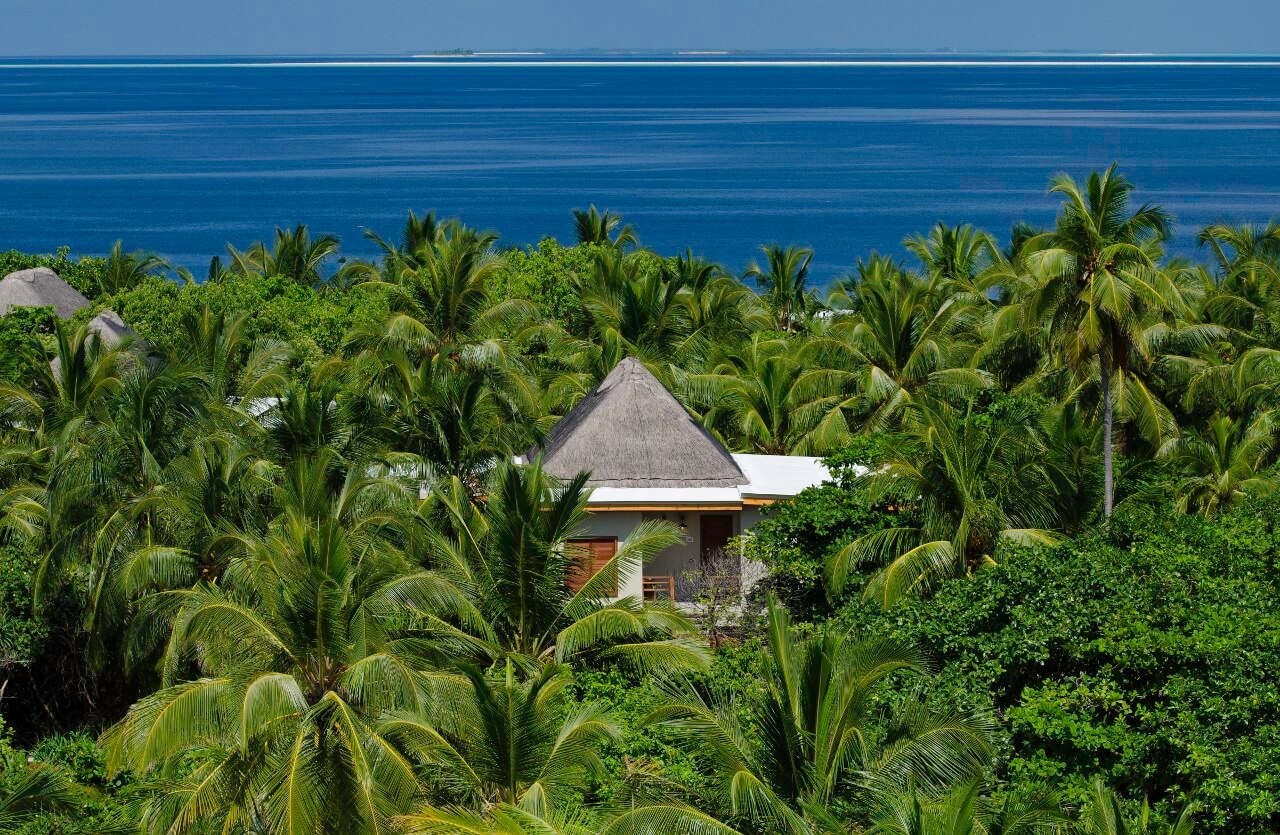 Treetop Pool Villa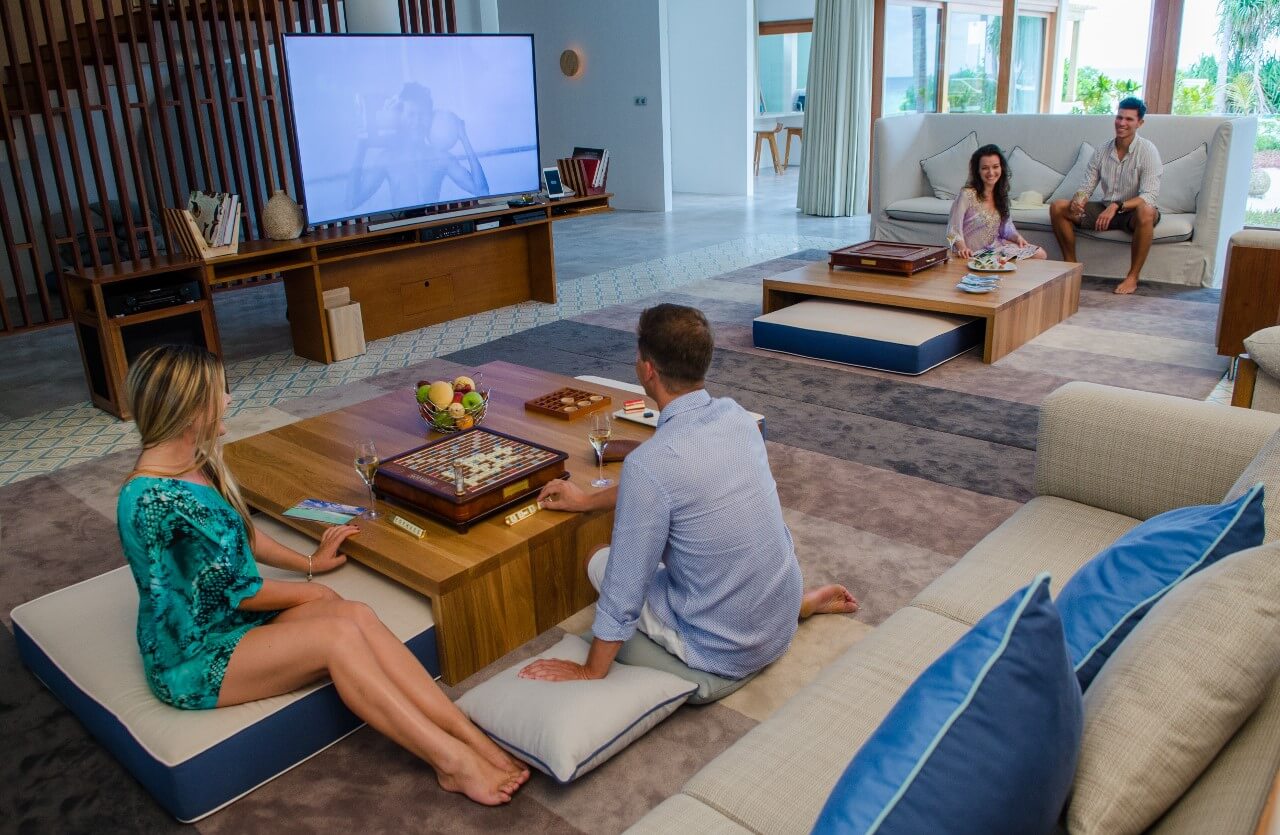 THE GREAT BEACH RESIDENCE - 8 BEDROOMS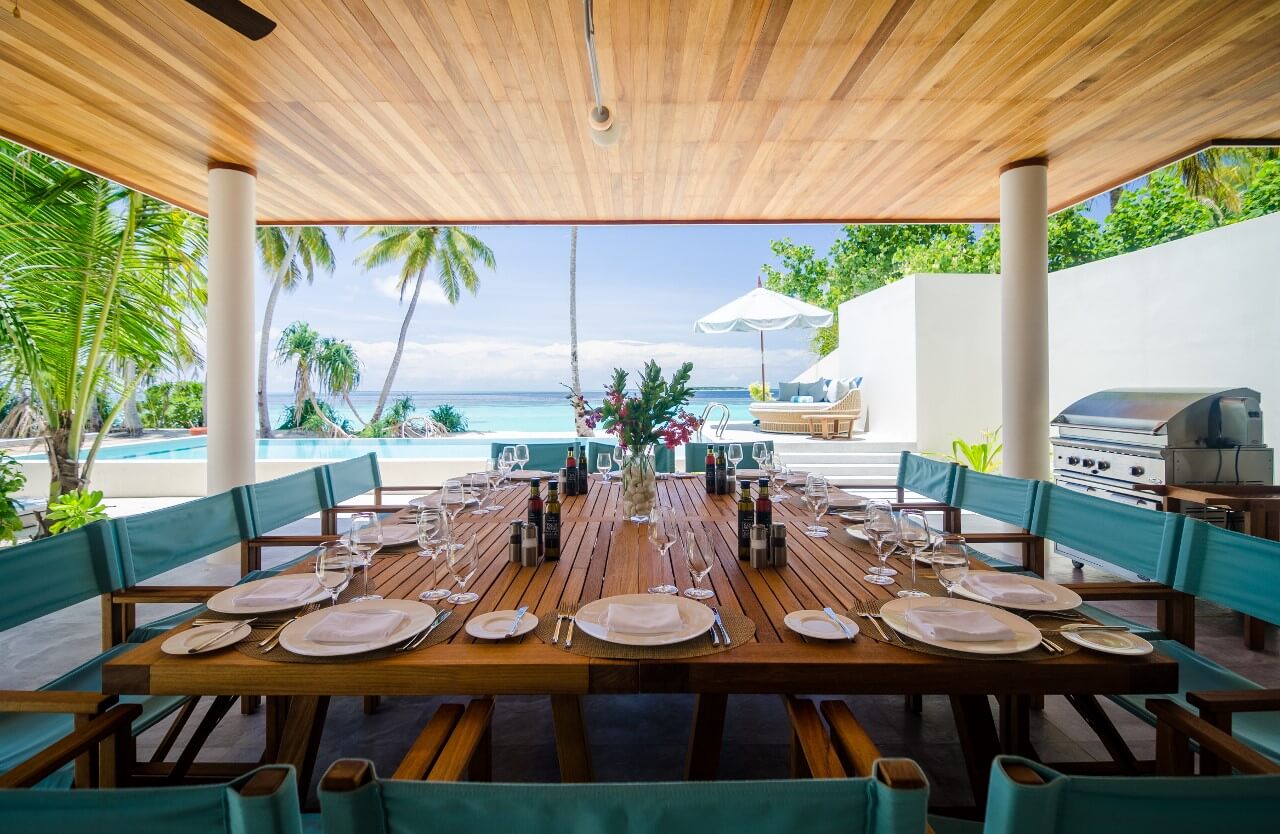 THE GREAT BEACH RESIDENCE - 8 BEDROOMS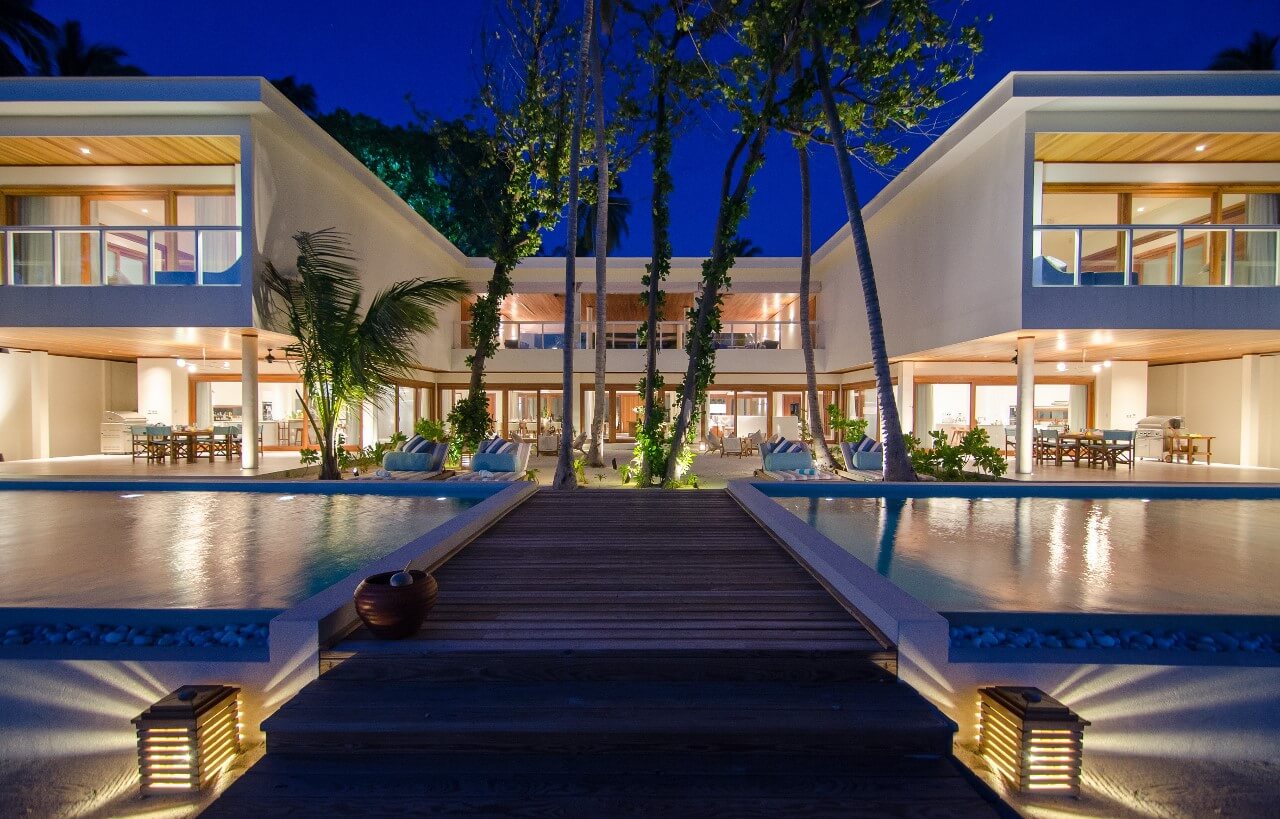 THE GREAT BEACH RESIDENCE - 8 BEDROOMS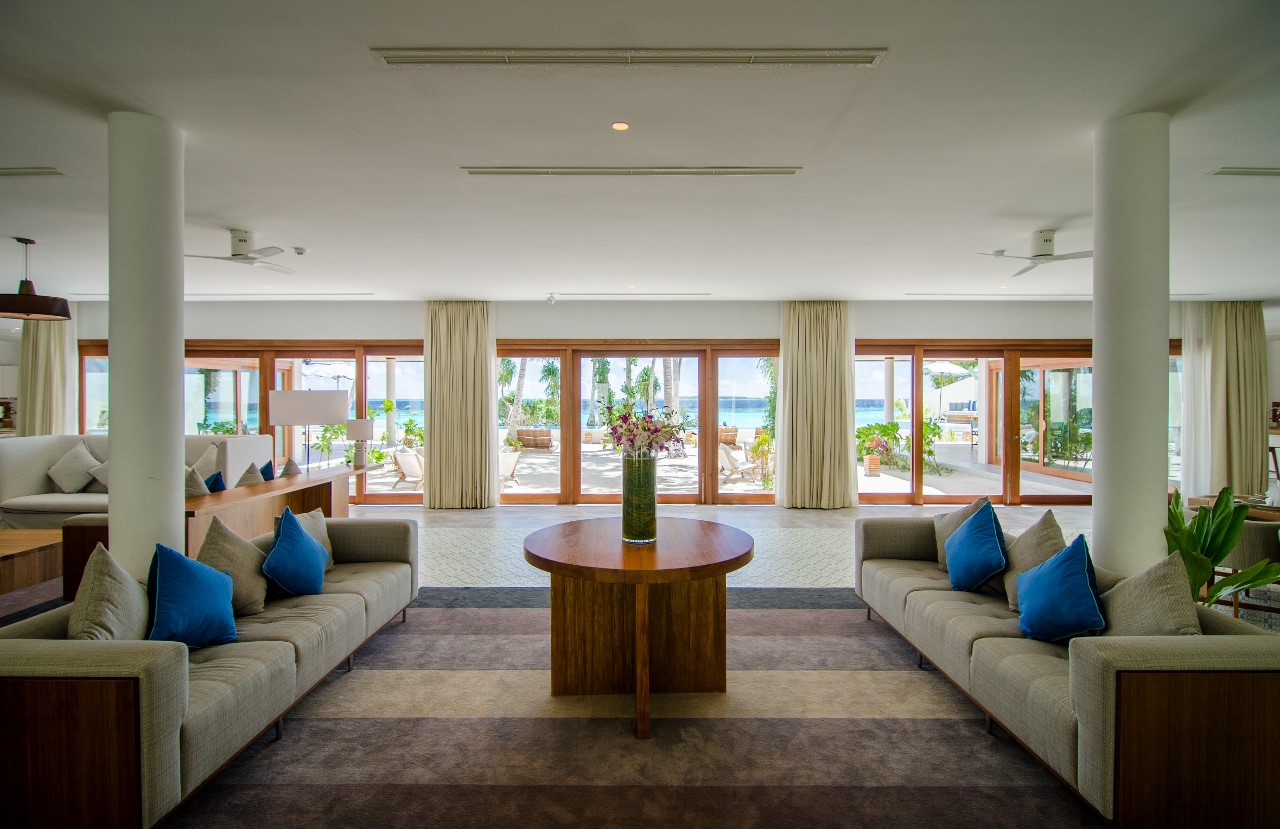 THE GREAT BEACH RESIDENCE - 8 BEDROOMS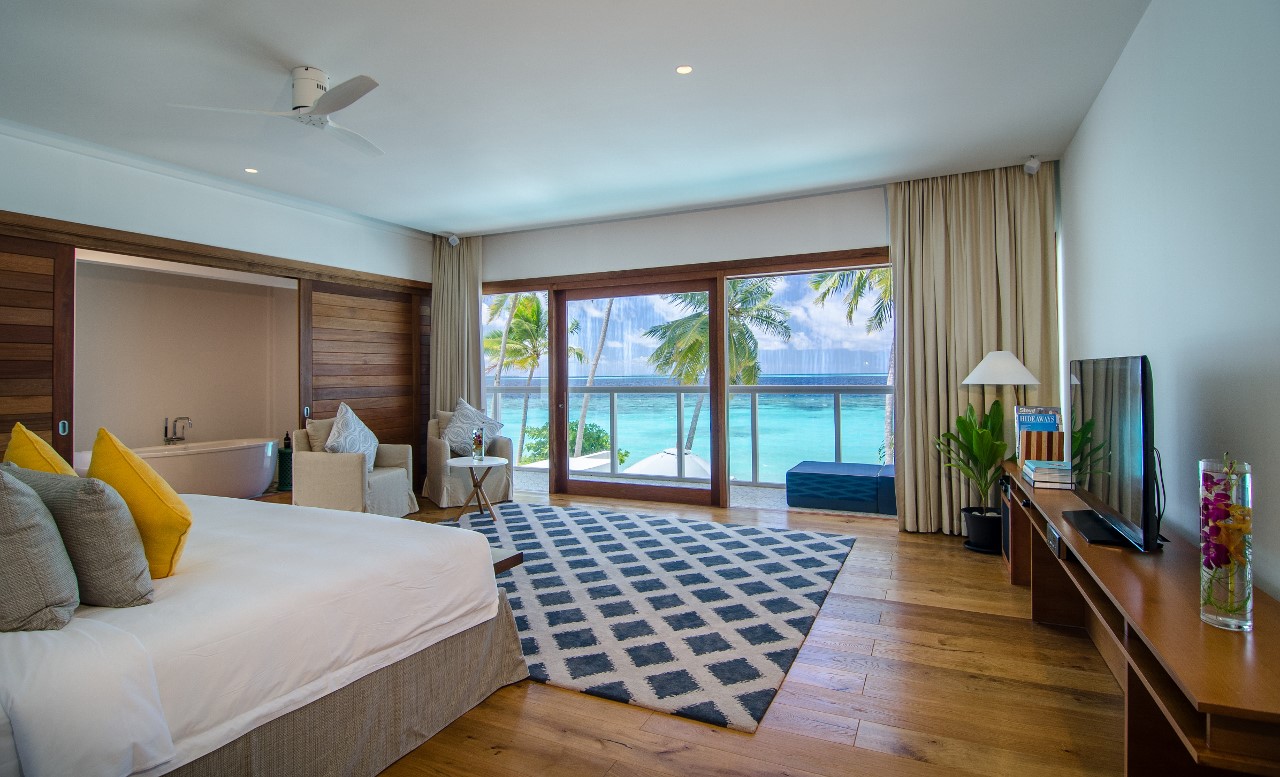 THE GREAT BEACH RESIDENCE - 8 BEDROOMS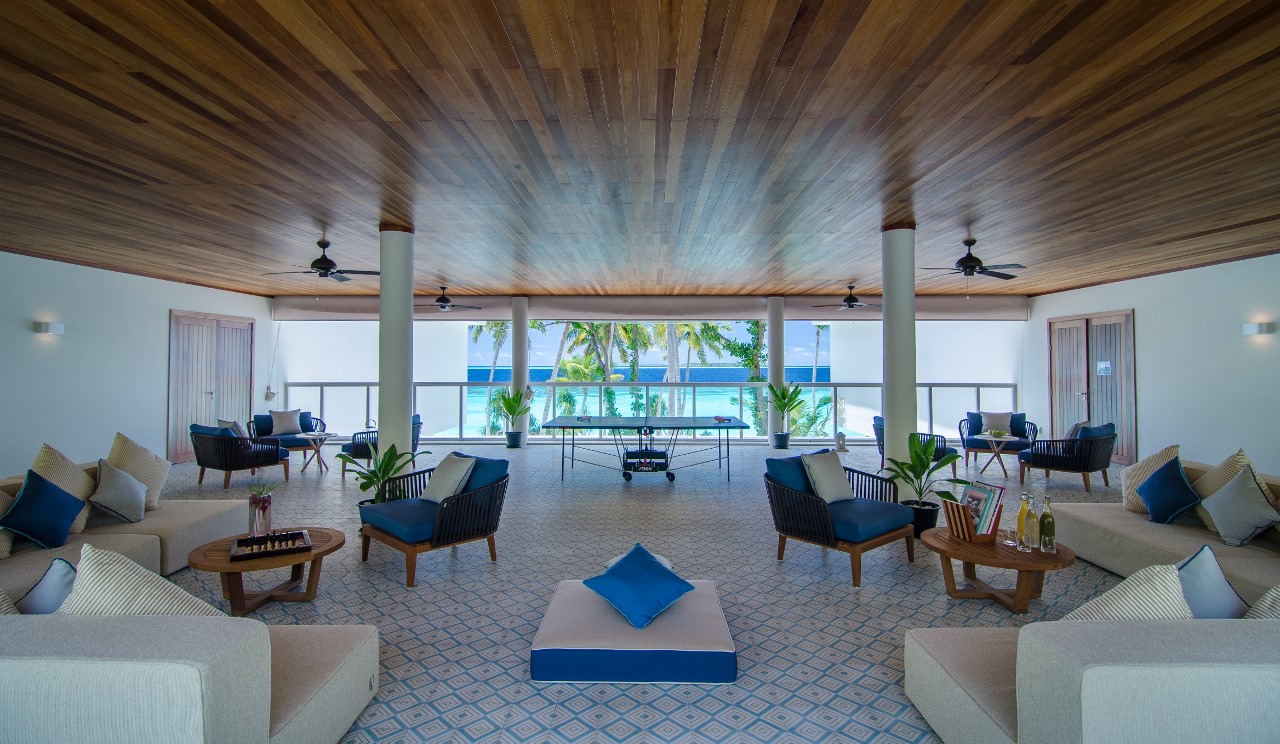 THE GREAT BEACH RESIDENCE - 8 BEDROOMS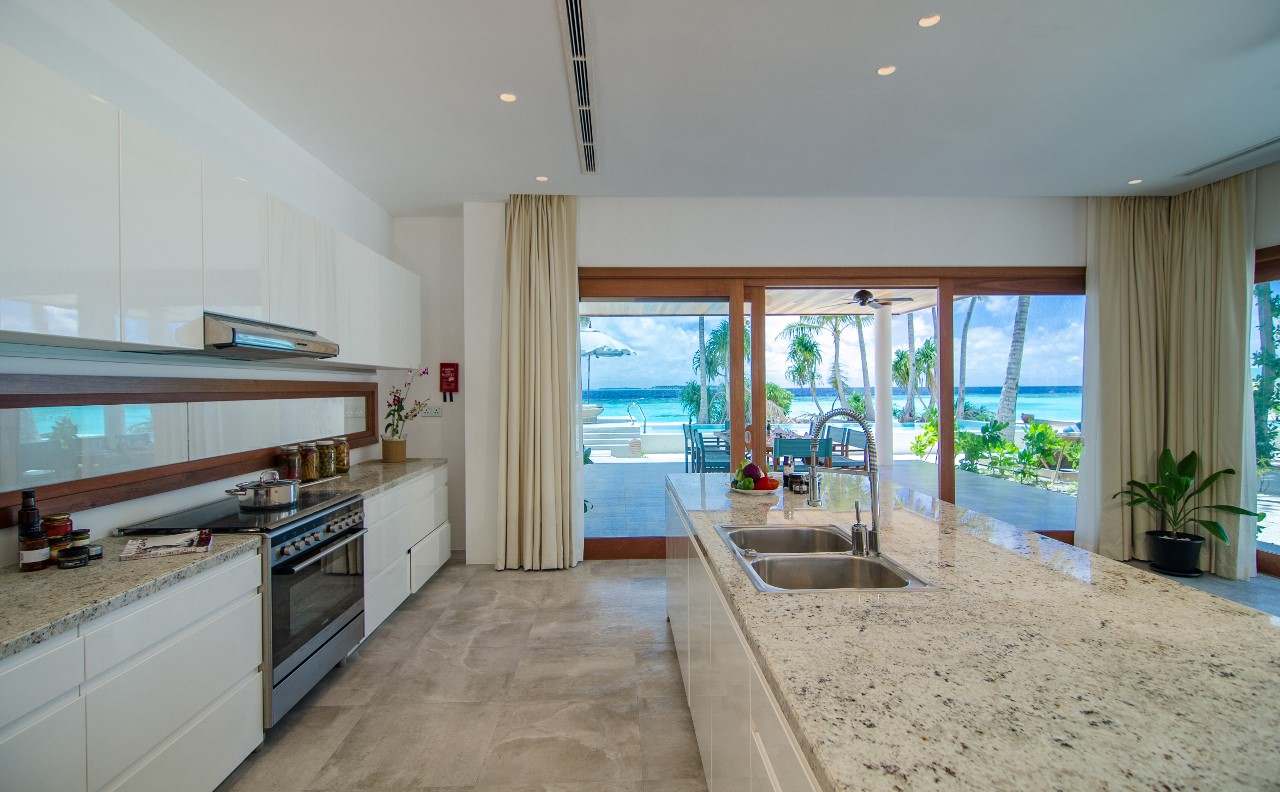 THE GREAT BEACH RESIDENCE - 8 BEDROOMS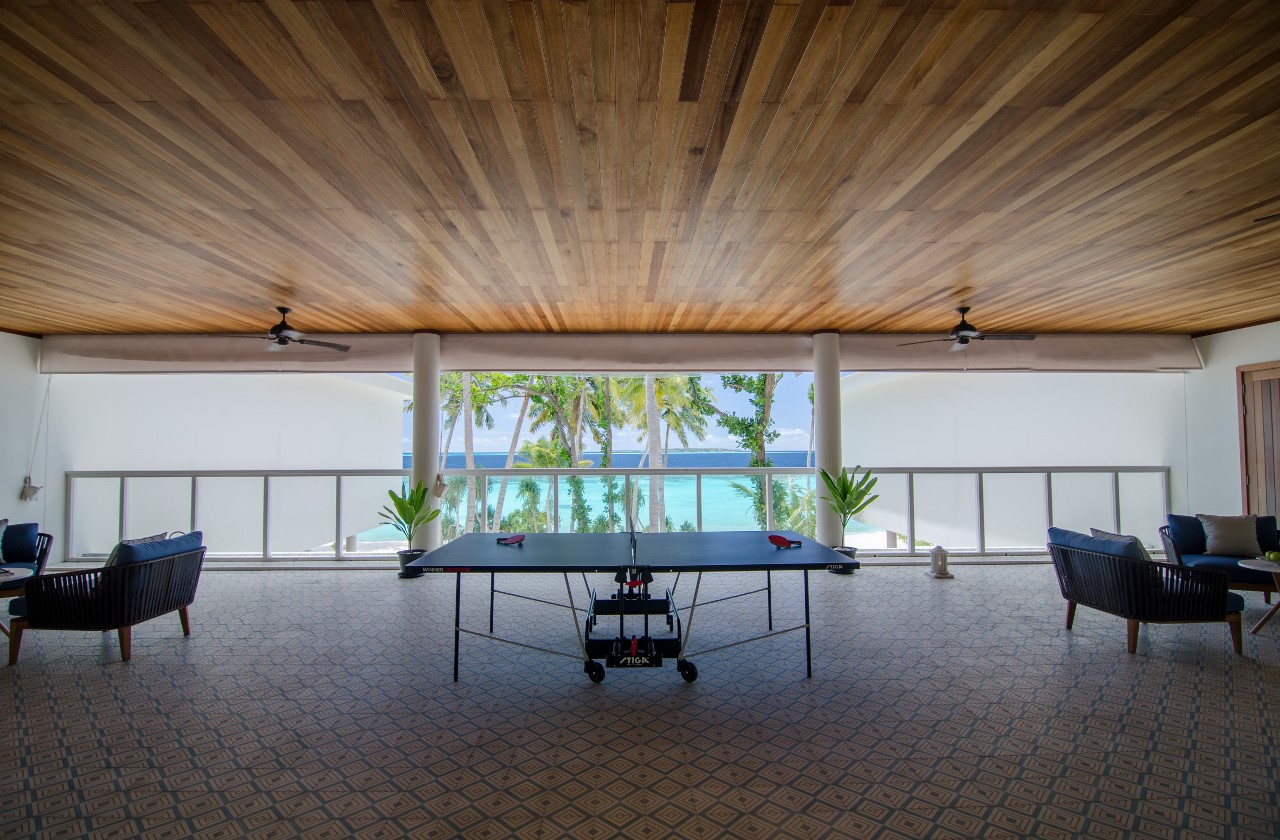 THE GREAT BEACH RESIDENCE - 8 BEDROOMS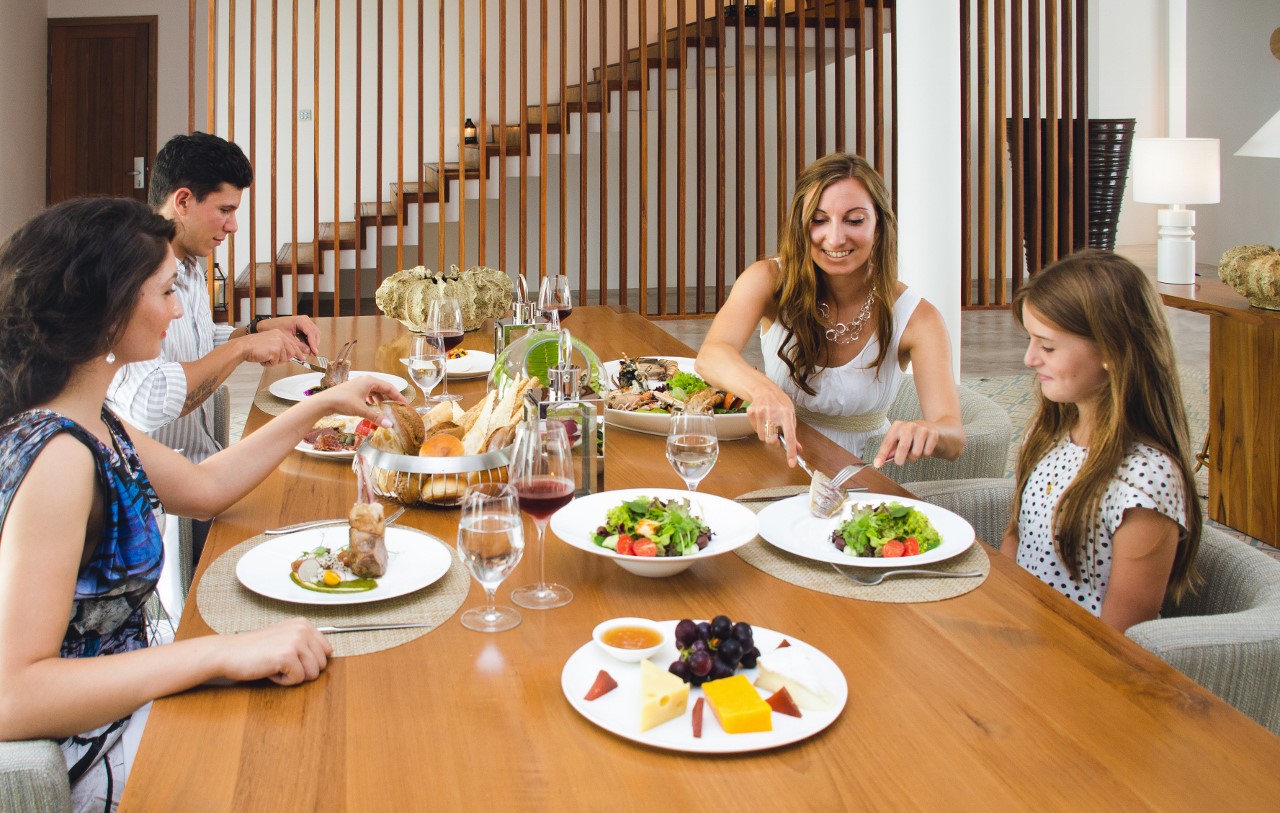 THE GREAT BEACH RESIDENCE - 8 BEDROOMS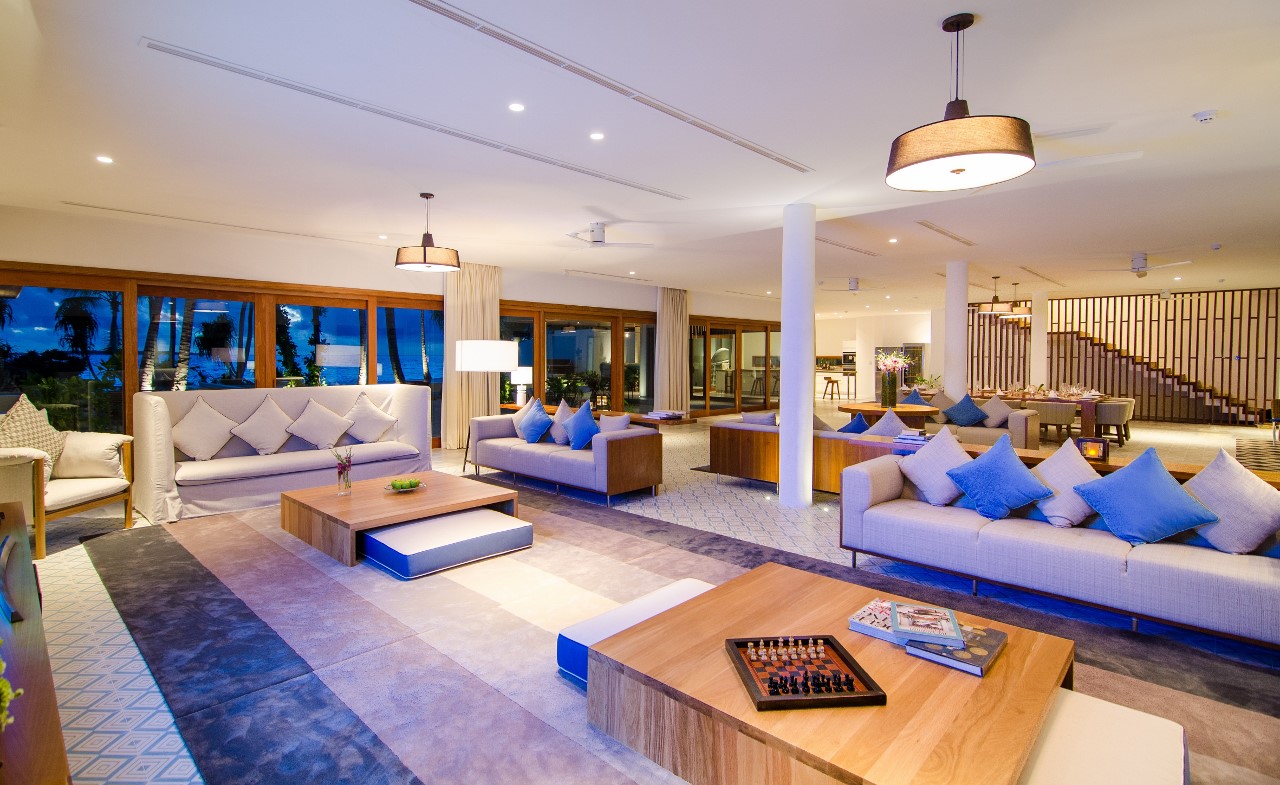 THE GREAT BEACH RESIDENCE - 8 BEDROOMS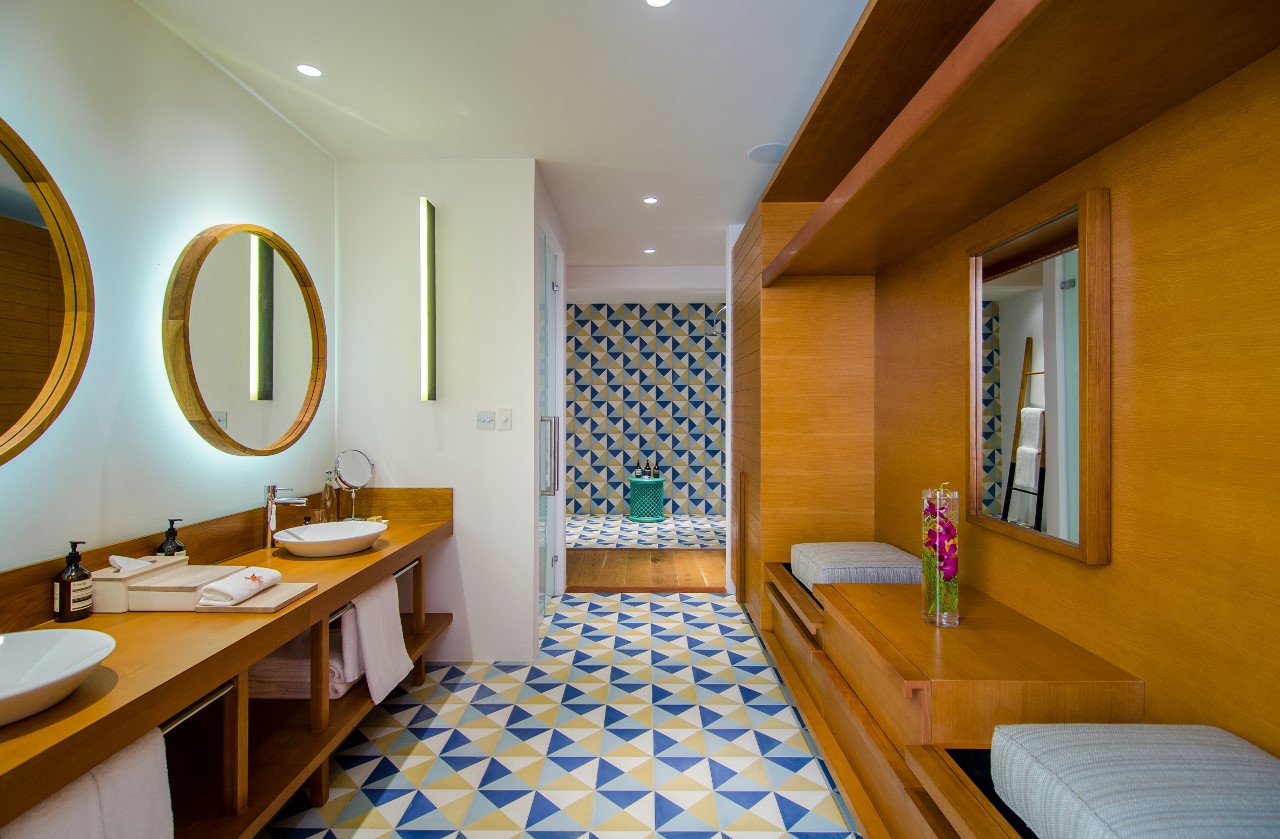 THE GREAT BEACH RESIDENCE - 8 BEDROOMS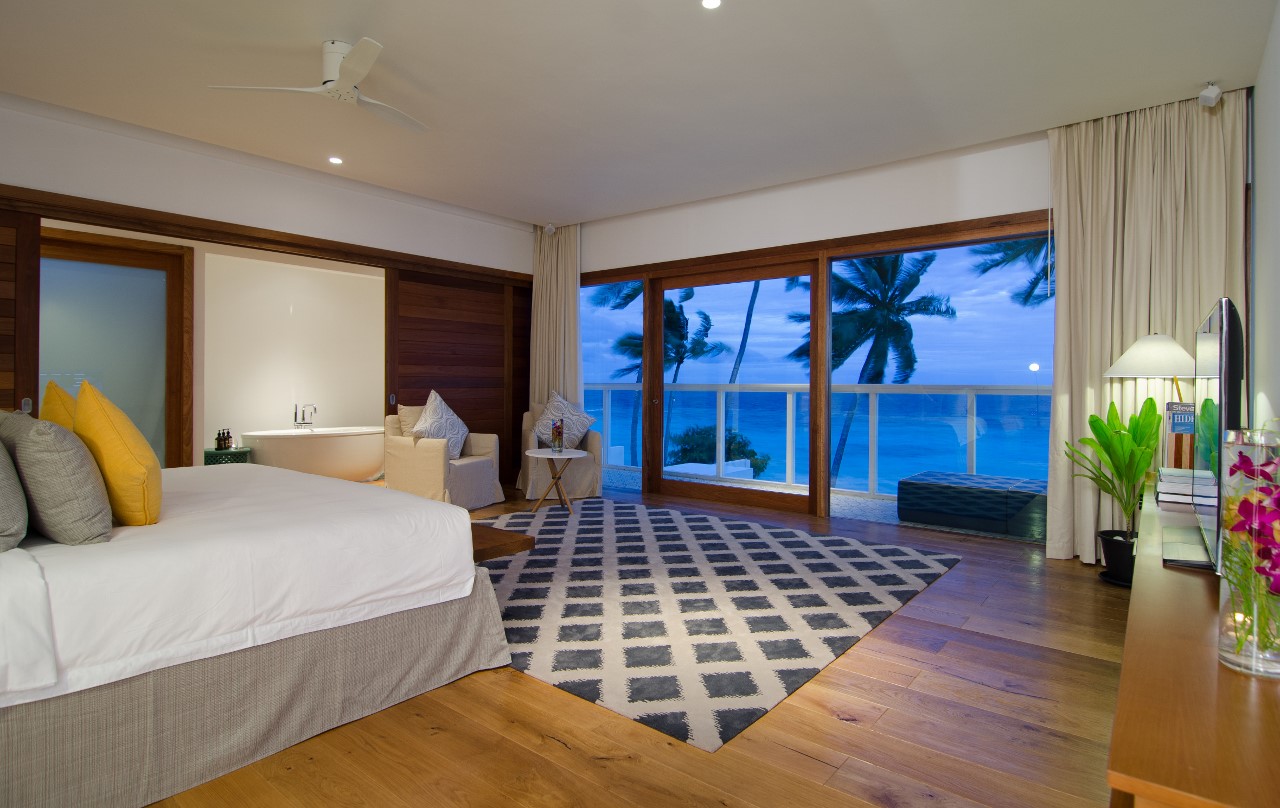 THE GREAT BEACH RESIDENCE - 8 BEDROOMS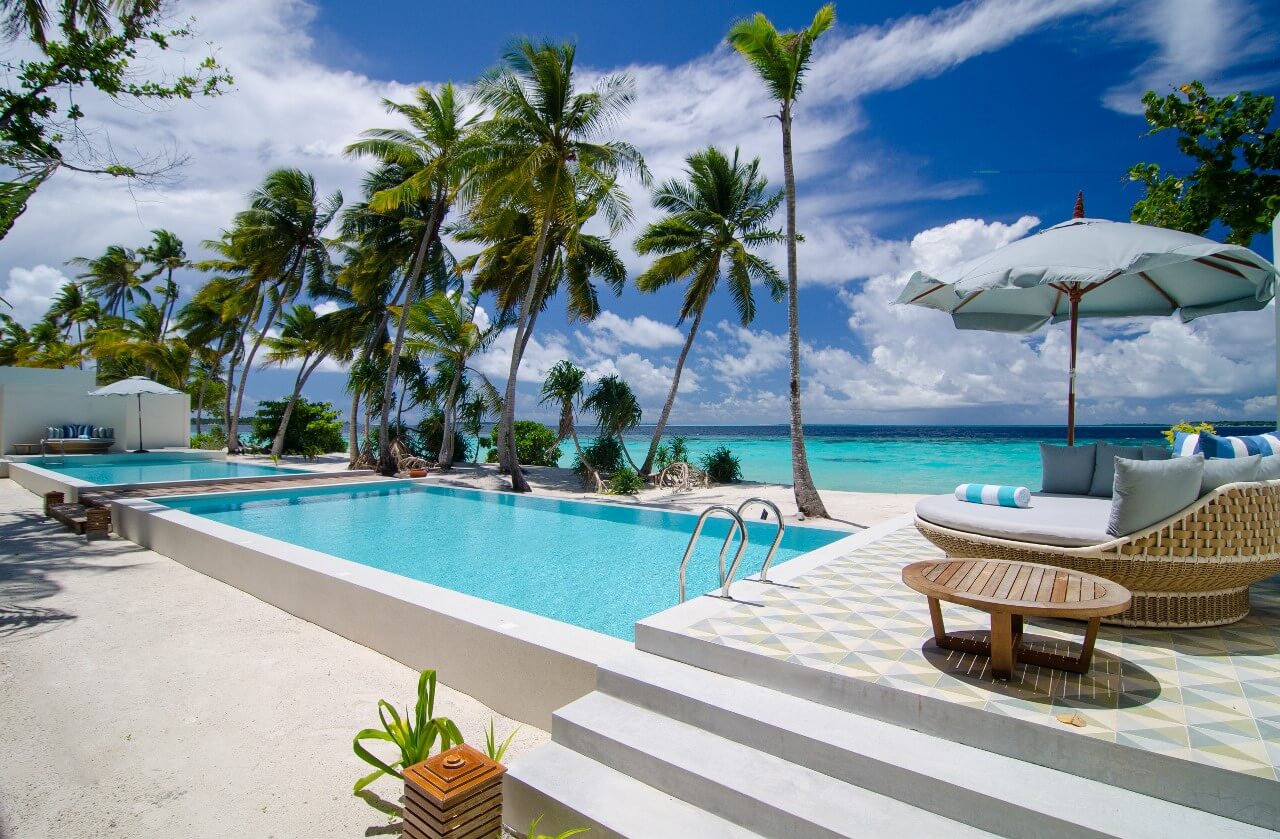 THE GREAT BEACH RESIDENCE - 8 BEDROOMS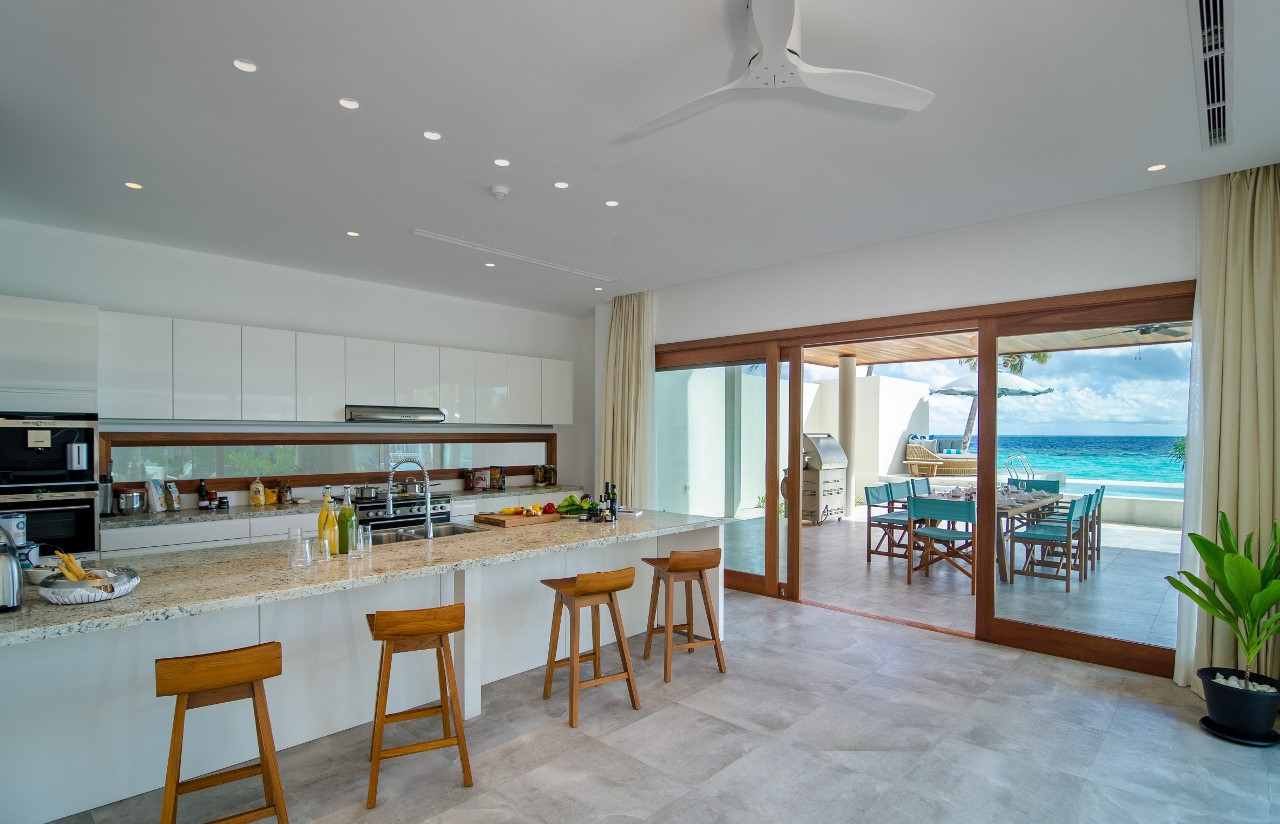 THE GREAT BEACH RESIDENCE - 8 BEDROOMS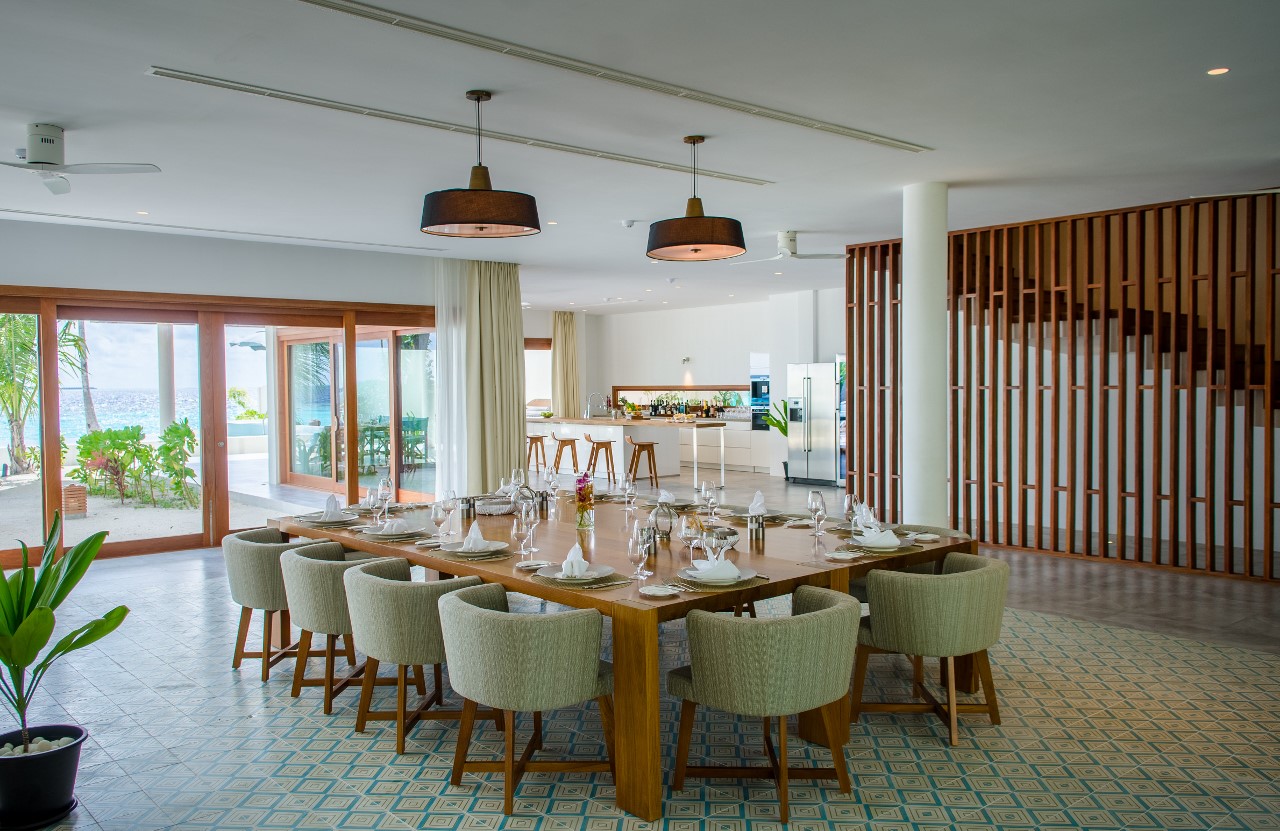 THE GREAT BEACH RESIDENCE - 8 BEDROOMS
Amilla Maldives - The Island Of Playful Nature #Amilla #Maldives #Malediven #Reise #Urlaub #Мальдивы #Maldivler #Maldivy