Maldives Underwater Hotel Deals
Sleeping with fish is no longer a fantasy. Maldives underwater hotel lets you sleep 16 feet below surface of the sea. This ultra-luxury hotel is located in South Ari Atoll, very few hotels offer underwater accommodation. Since its inauguration in 2018 this has become an iconic getaway for thrill seekers in luxury tourism. This is the world's first underwater hotel room and it comes as private residence suitable for luxury tourists. Managed by Hilton's Conrad brand the underwater bedroom is just one element of the luxury abode.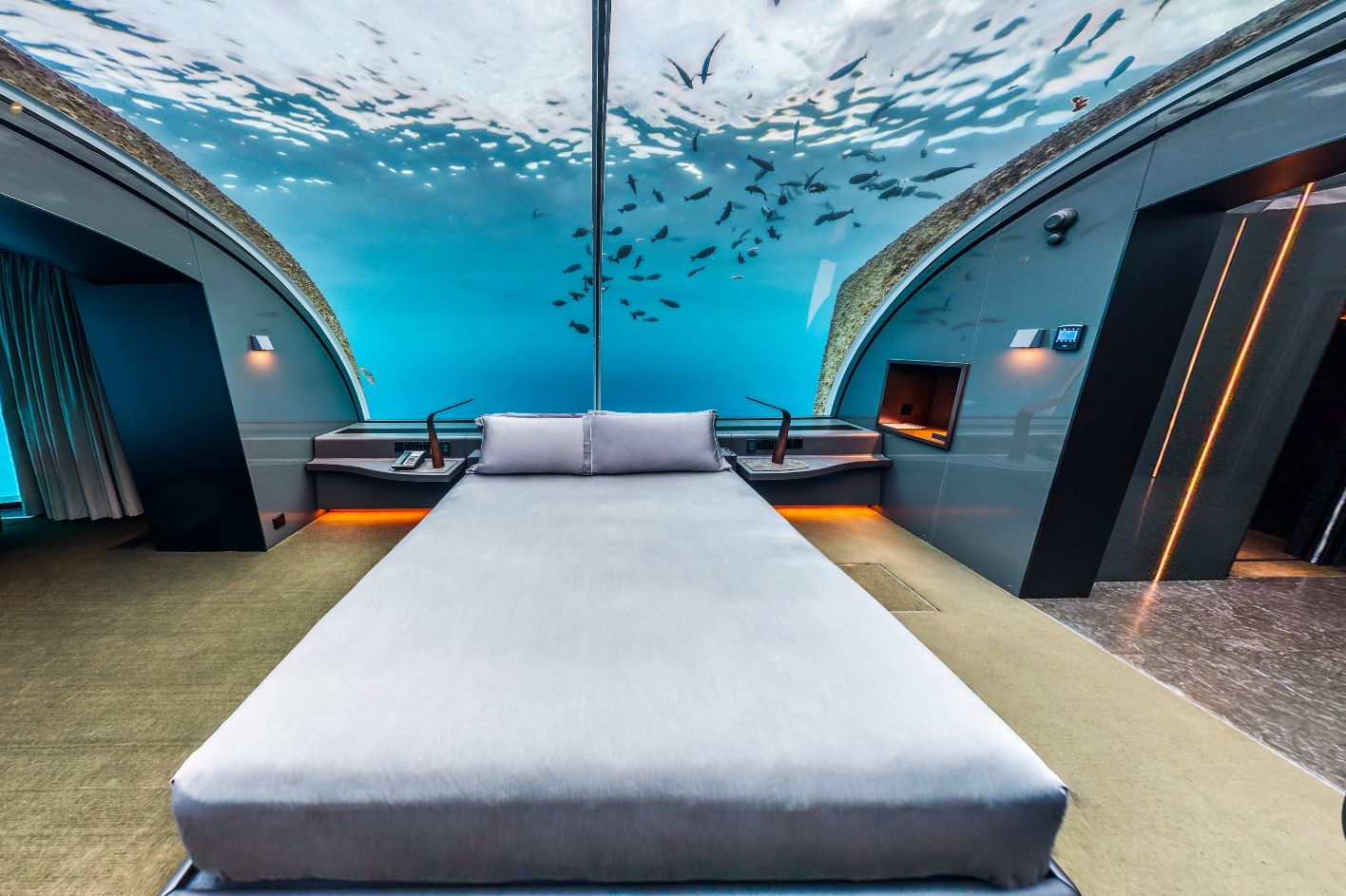 The villa consists of 2 floors, one underwater and another above surface. Upper floor of the suite comes with master bedroom and another twin bedroom, each with ensuite bathroom.
The submerged floor contains the third bedroom, with ensuite bathroom, wardrobe and lounge for a couple. You can take the elevator or the spiral staircase to get there. There is an extra ladder in the opposite side for emergency escape that has never being used by guests. There are more facilities in the upper floor, including a sun deck featuring private pool with loungers, there is a ladder to get down to the water for a plunge. When you get back up there is an outdoor shower to splash off the salt water.

This private residence accommodates upto 9 guests and comes with full butler service, living room, kitchen, bar and dining area. The butler quarter located within the residence can accommodate 5 staff including a security officer. The gym and plant room is located near butler quarter.
This underwater hotel room is located in Conrad Maldives Rangali Island, home of the world's first underwater restaurant. There is a wooden jetty that connects the residence with main island. There are actually 2 islands connected by a bridge. Several other accommodation options are available on these 2 islands and many villas are located over the water in the lagoon.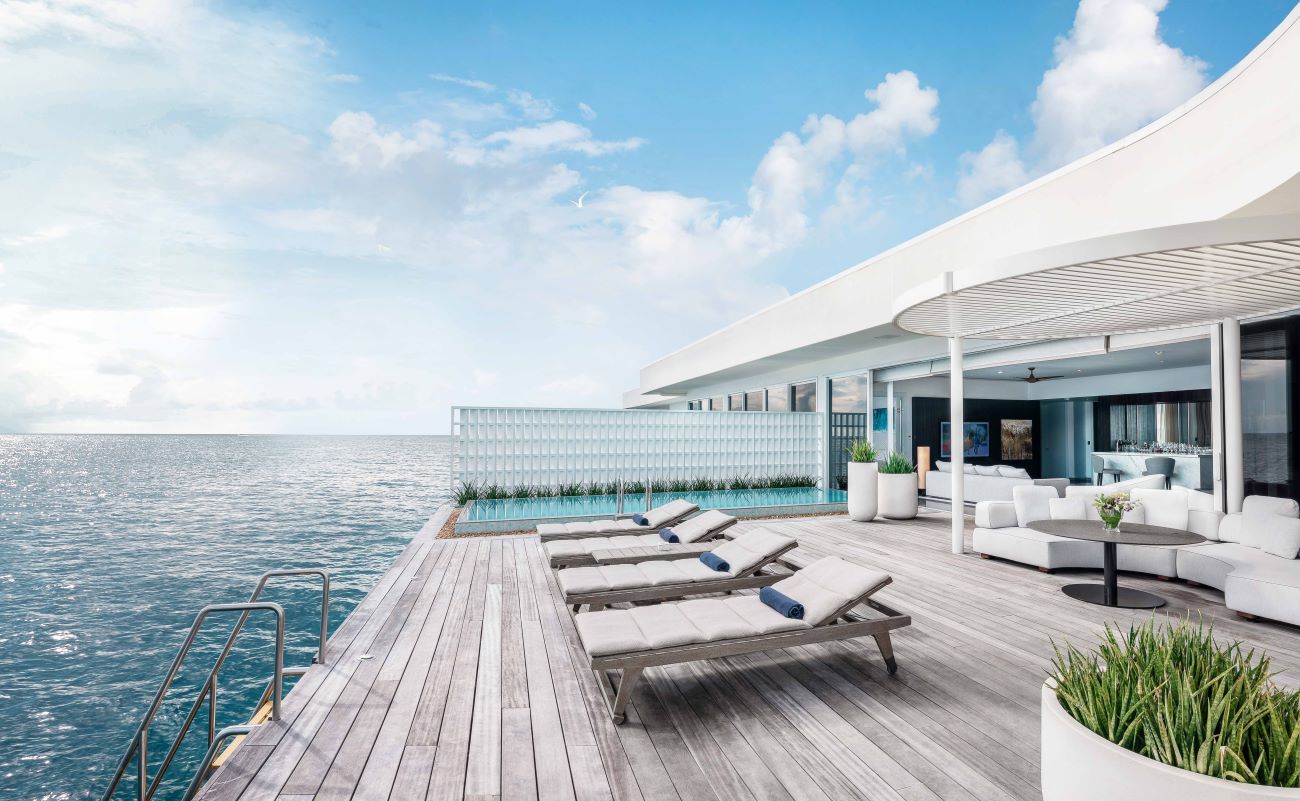 Conrad Maldives underwater hotel rooms are situated at a marvelous coral garden to give guests the best experience of underwater living. Designed for lavish lifestyle, the rooms are surprisingly spacious and comes with all modern facilities to fulfill guest's desires within the complex. No need to worry about walking up and down the 18-meter-long stairs, it comes with an elevator. If you are tired of pressing the elevator button try out a full body massage at the spa in upstairs. Dining facilities are also located in up stair complex. There is no reason to leave this world. Live underwater among the fish or indulge in the best of both worlds. The bathroom in master bedroom features a bathtub facing the ocean, full length glass panels gives breathtaking view from 2 sides.
Price is $10380 per night in some periods of Summer, that is including service charge and applicable taxes for a couple. This price includes breakfast and dinner. Airport transfer can be organized by luxury seaplane charter or shared seaplane with other guests arriving to Conrad Maldives.
Rangali spans to 2 gorgeous islands. Middle of the bridge that connects the 2 islands is where the seaplane lands. There are tiny golf cars or buggies to take you to the far end where a long jetty leads to the reef edge. Named as Muraka, this is your exclusive residence that contains underwater hotel room with lavish facilities for a private holiday. Privacy is a huge factor at this villa, the next facility is located 300 metres away.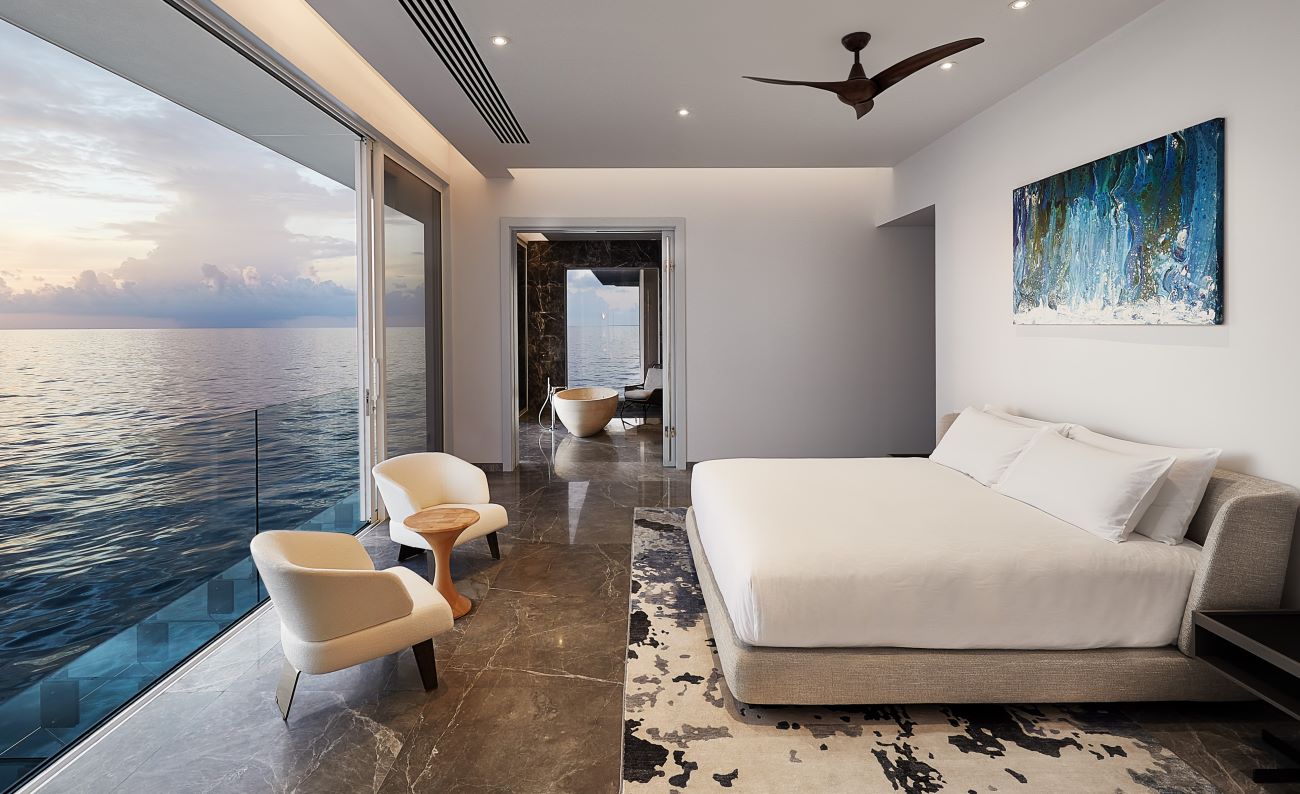 MASTER BEDROOM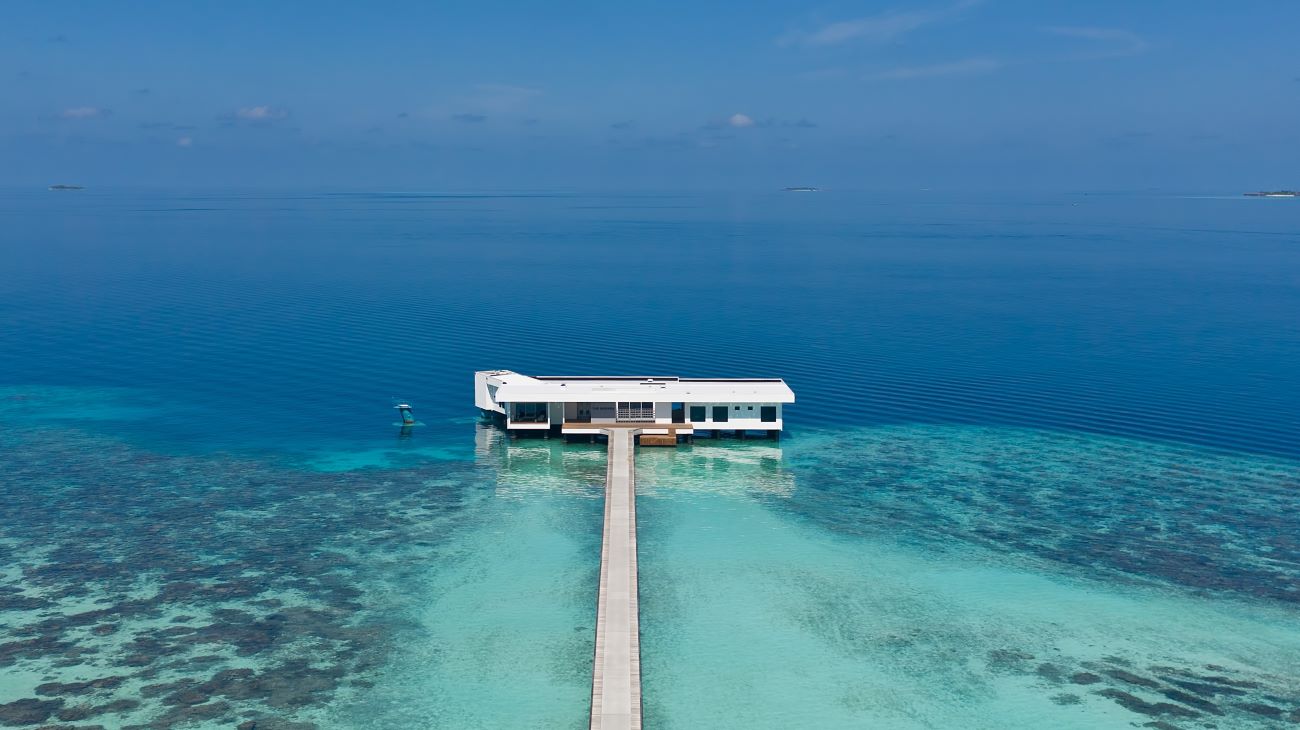 AERIVAL VIEW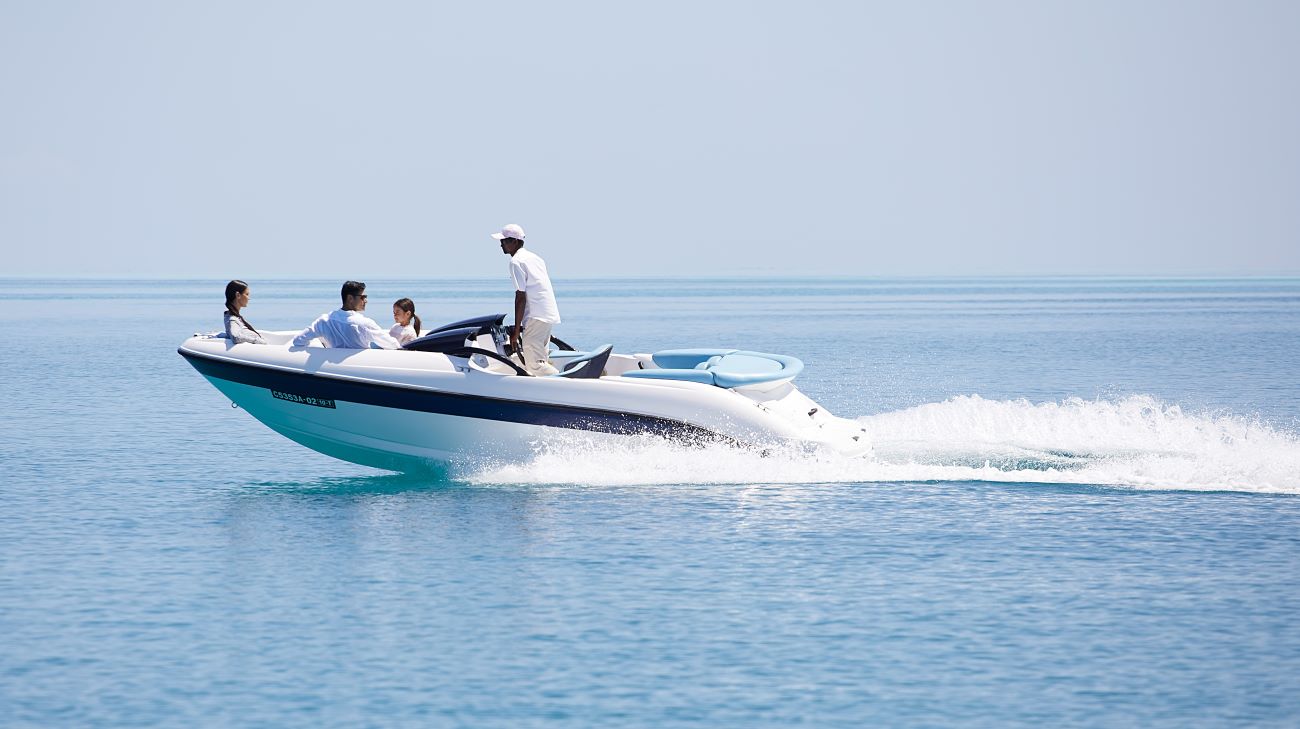 ARRIVAL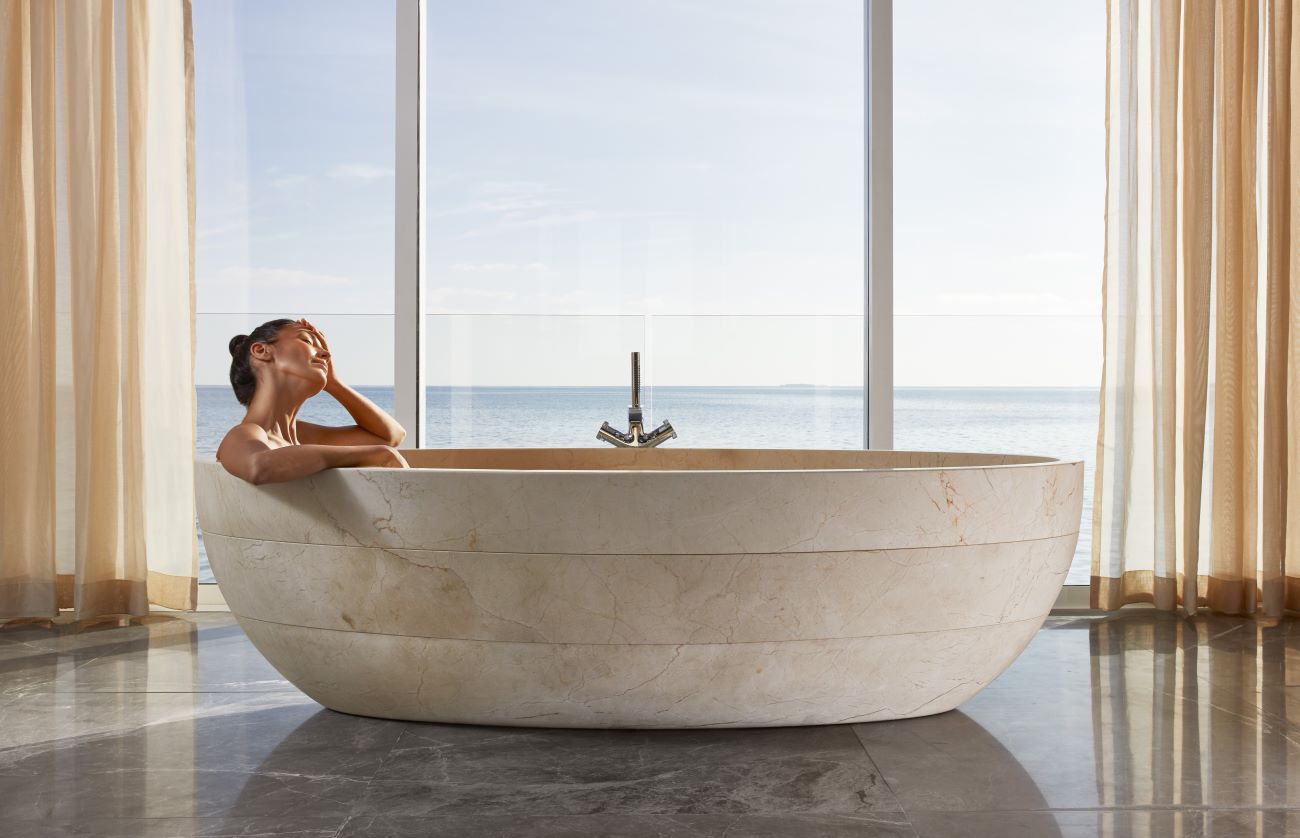 BATHROOM VIEW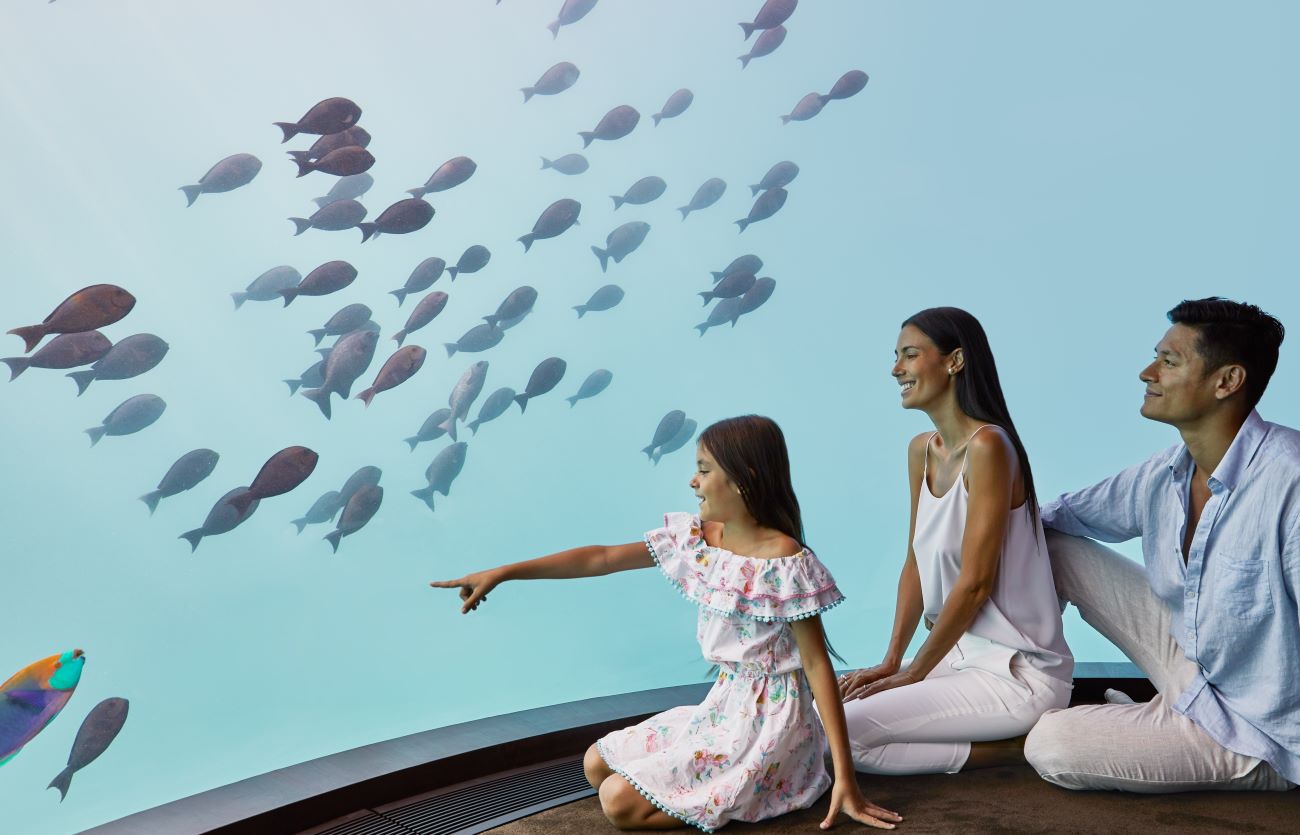 UNDERWATER VIEW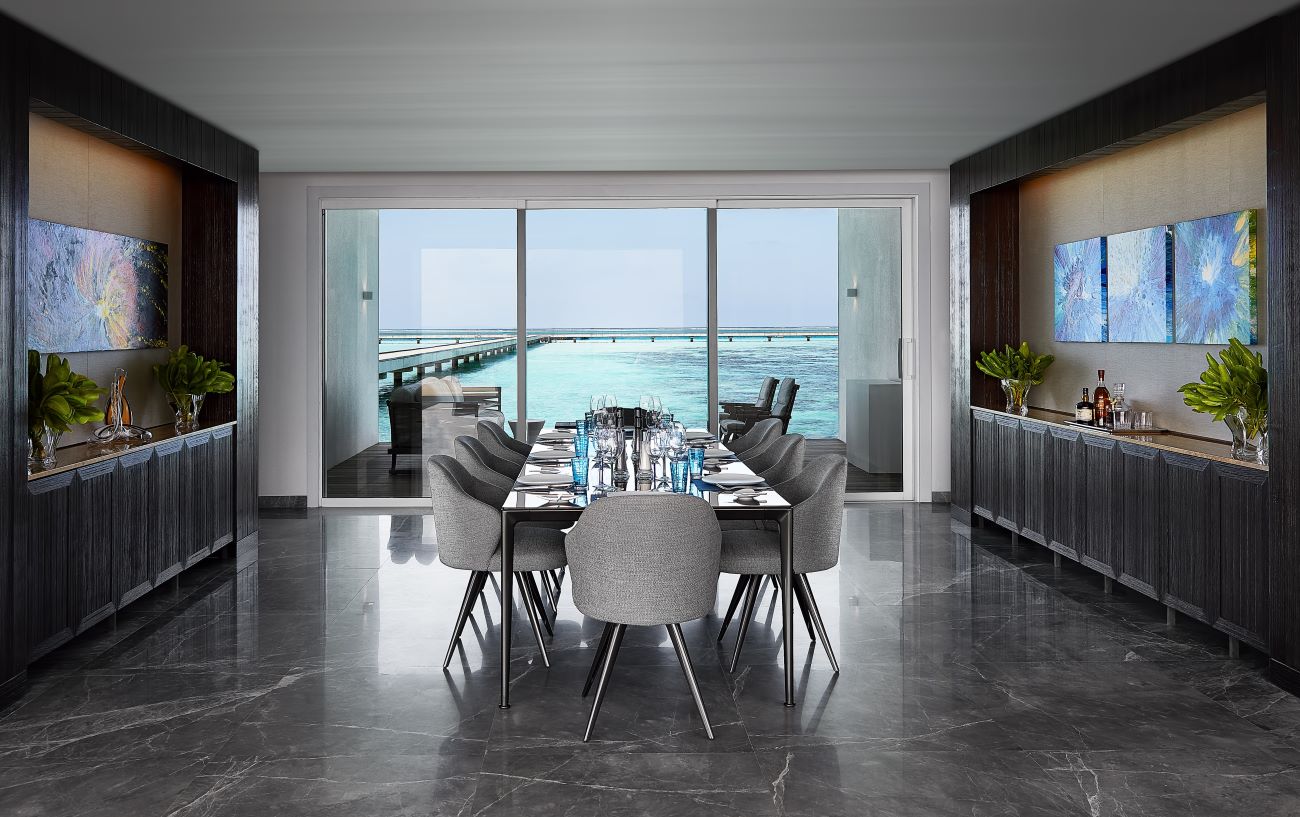 DINING AREA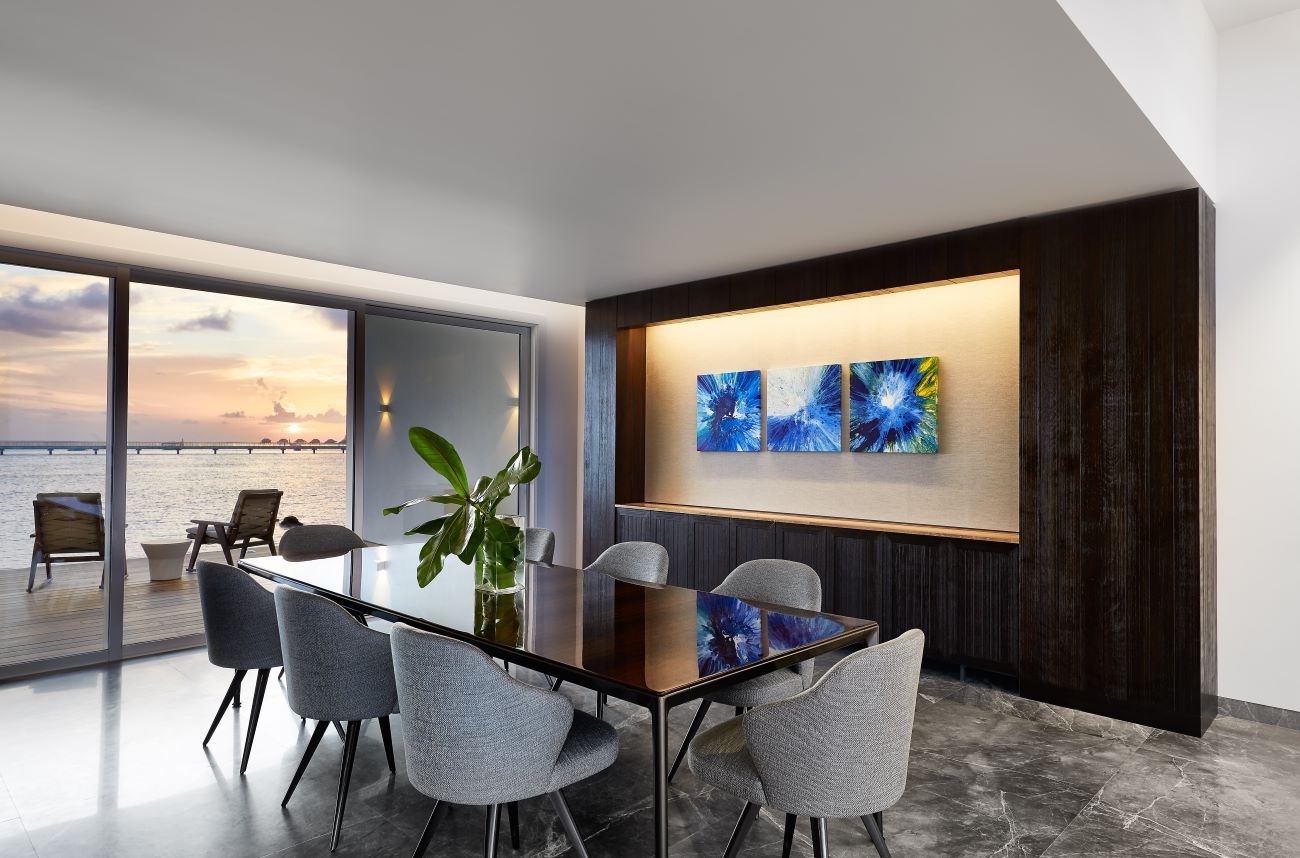 DINING AREA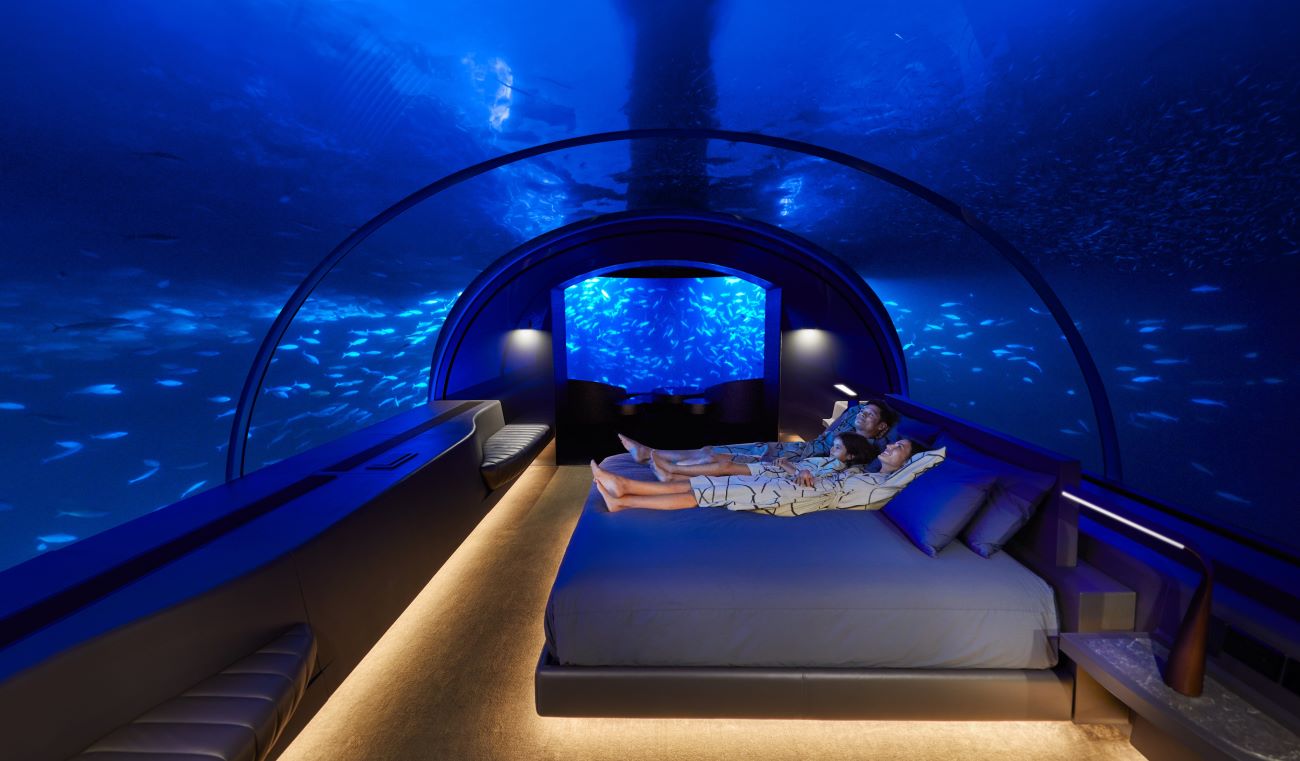 UNDERWATER BEDROOM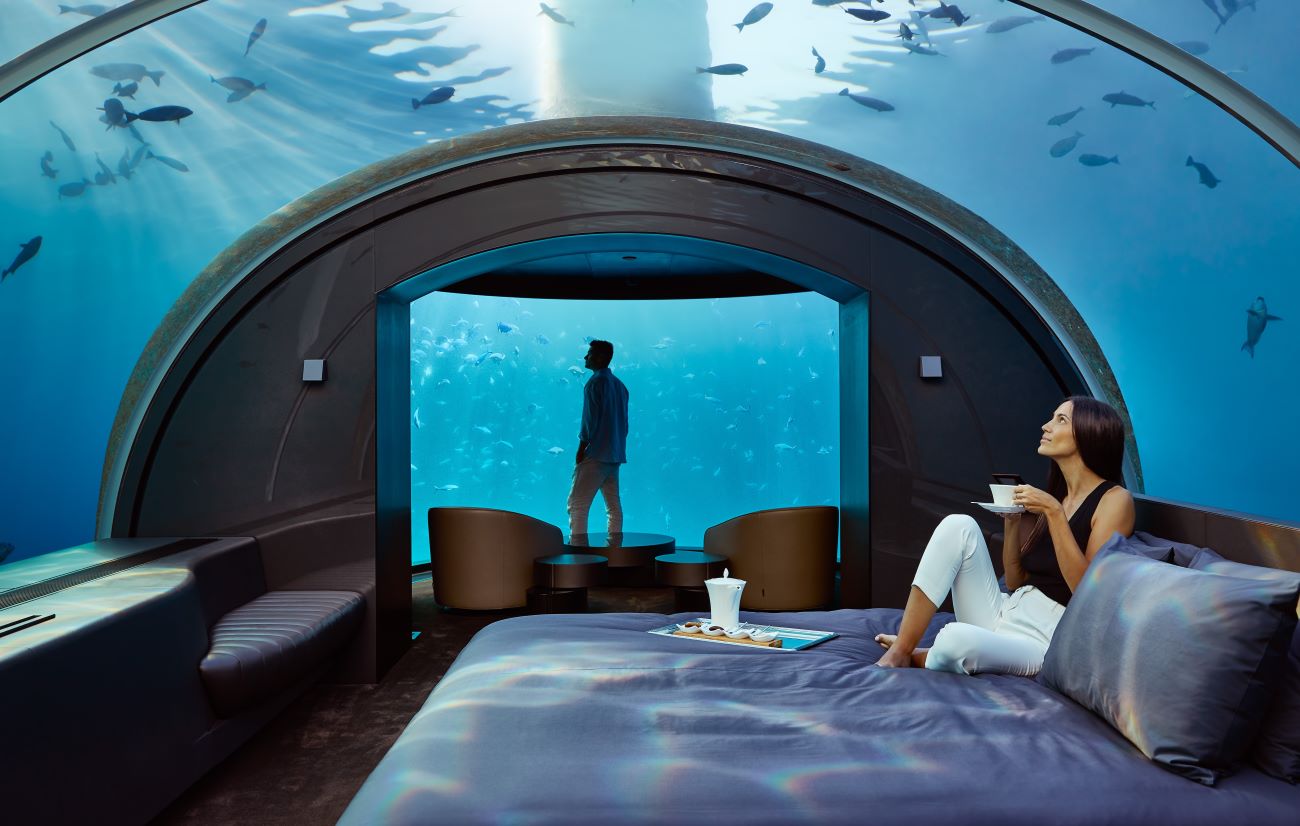 UNDERWATER DAY TIME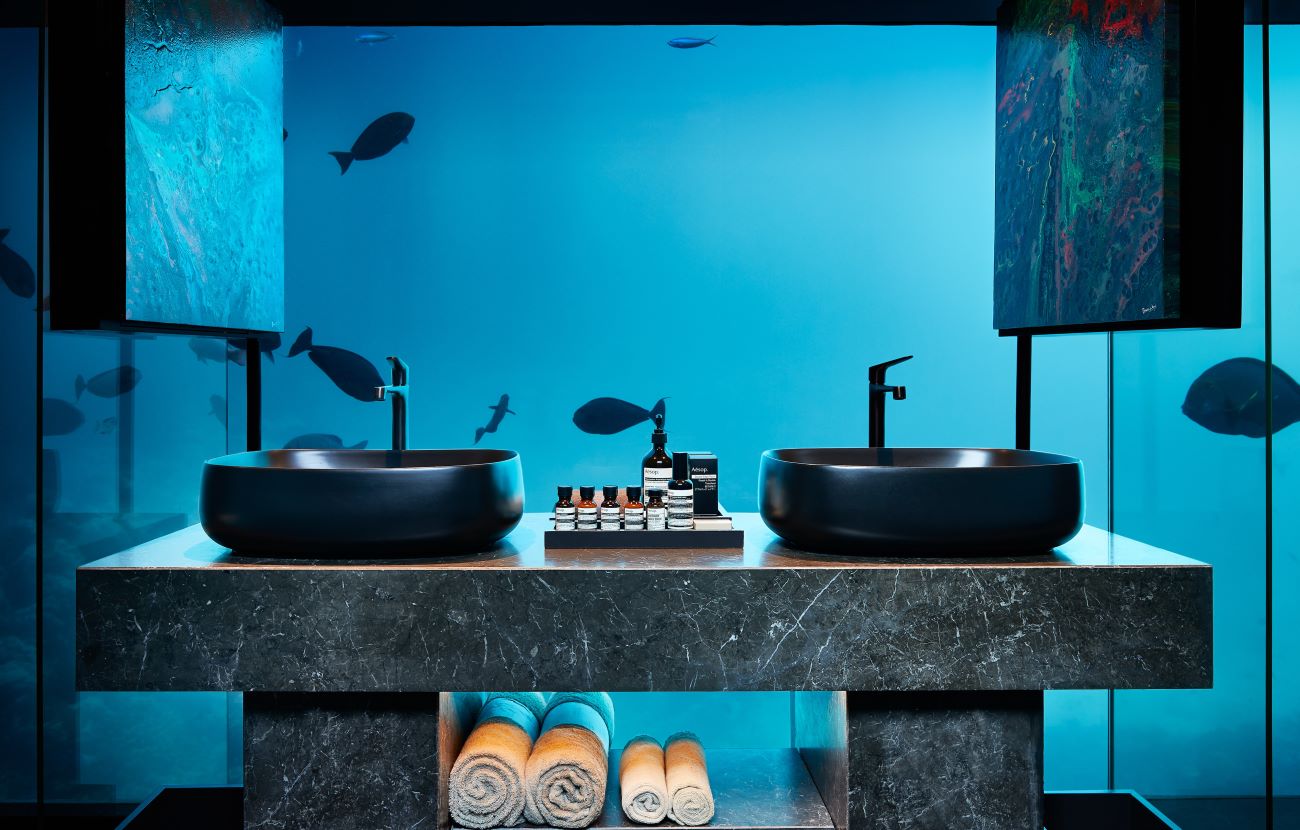 UNDERWATER BATHROOM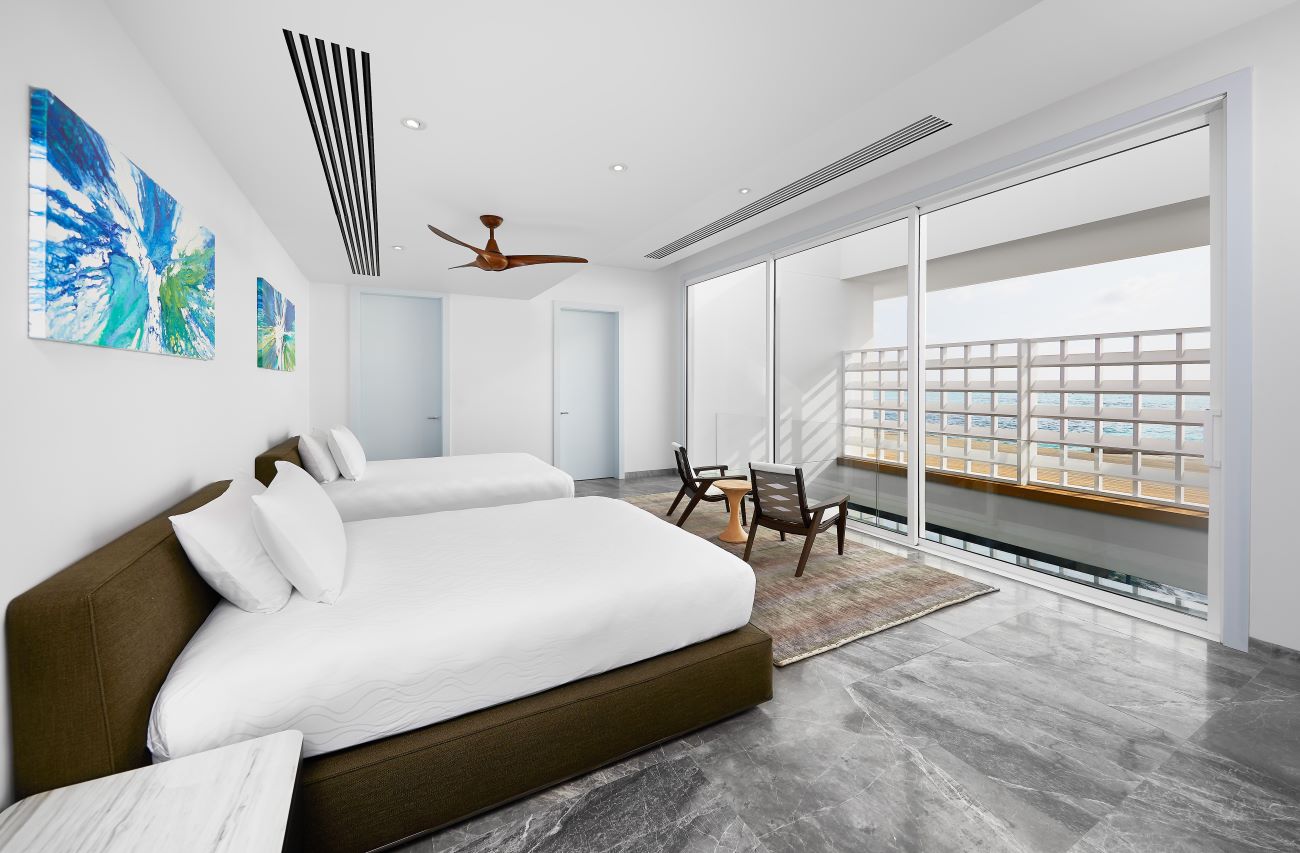 TWIN BEDROOM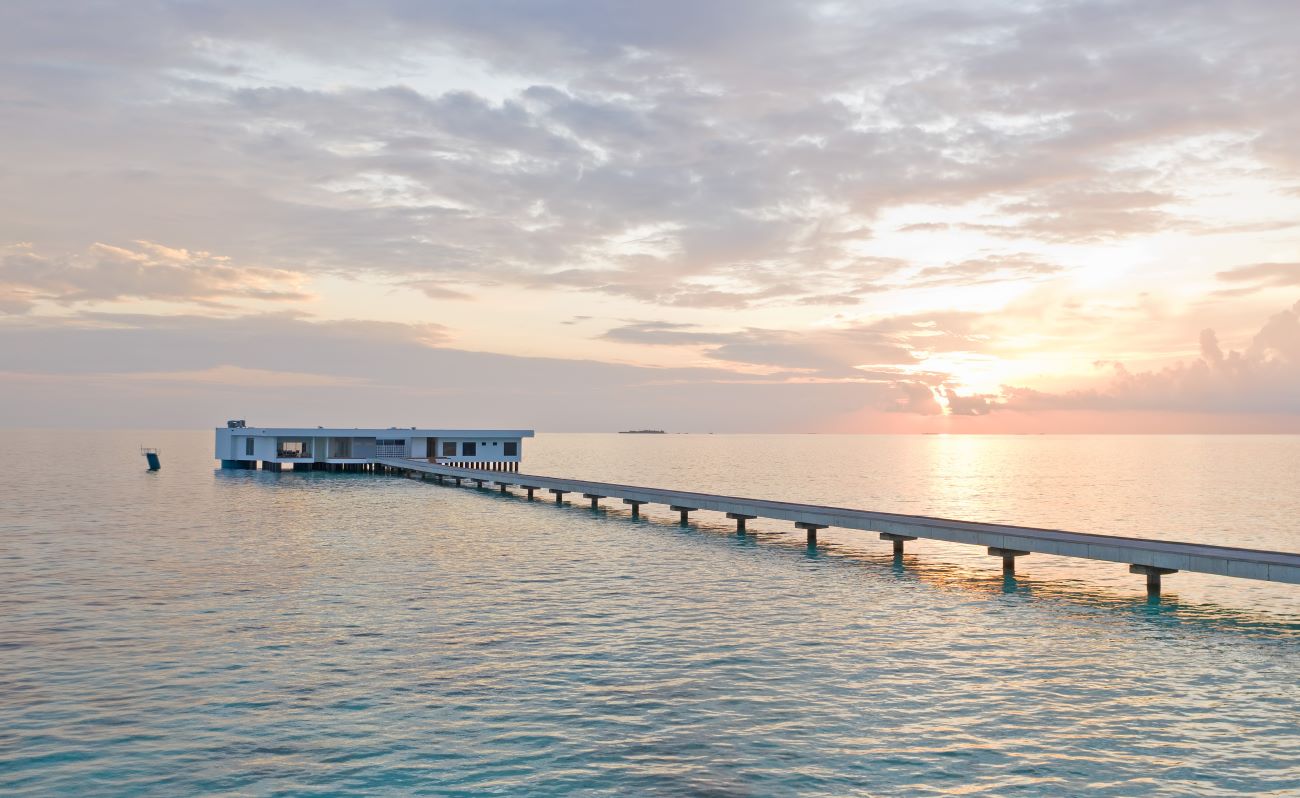 SUNSET VIEW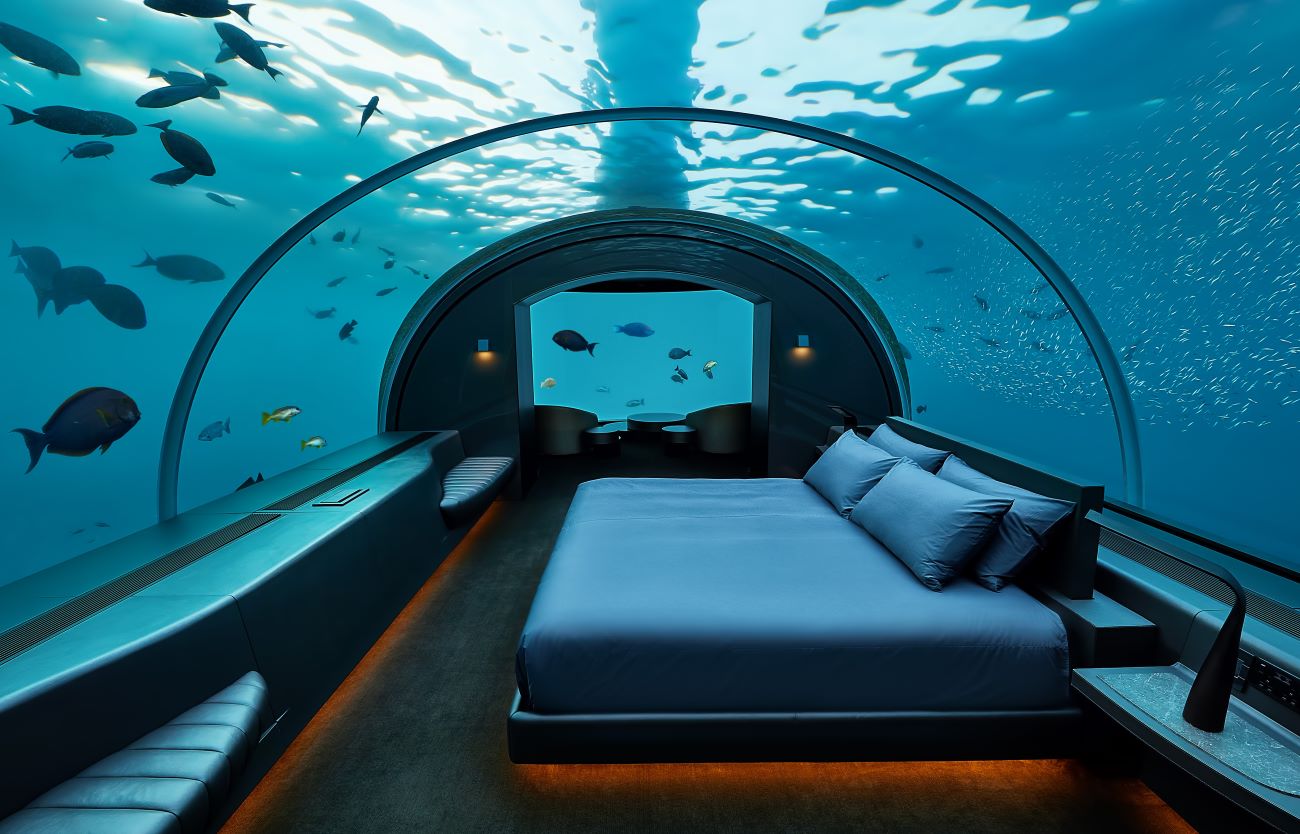 UNDERWATER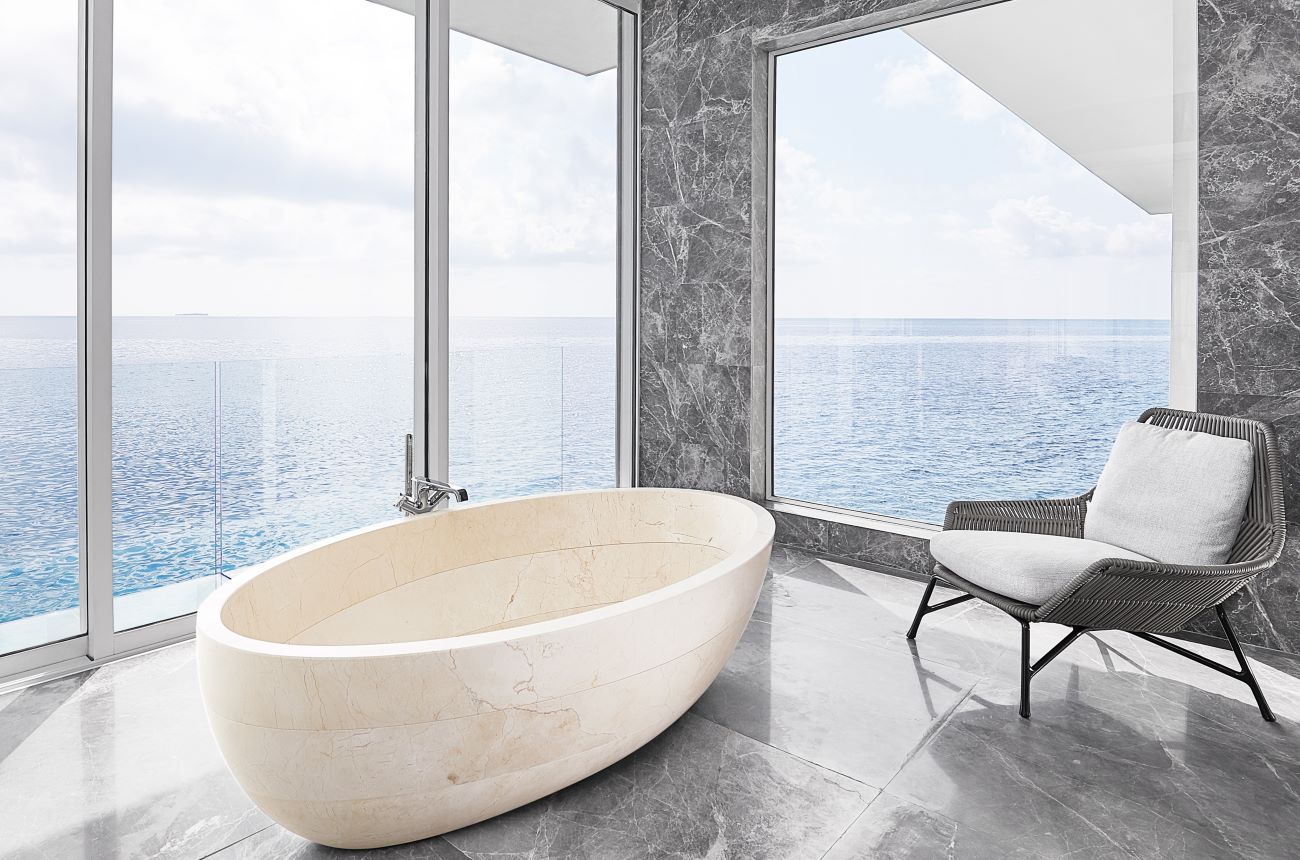 BATHTUB VIEW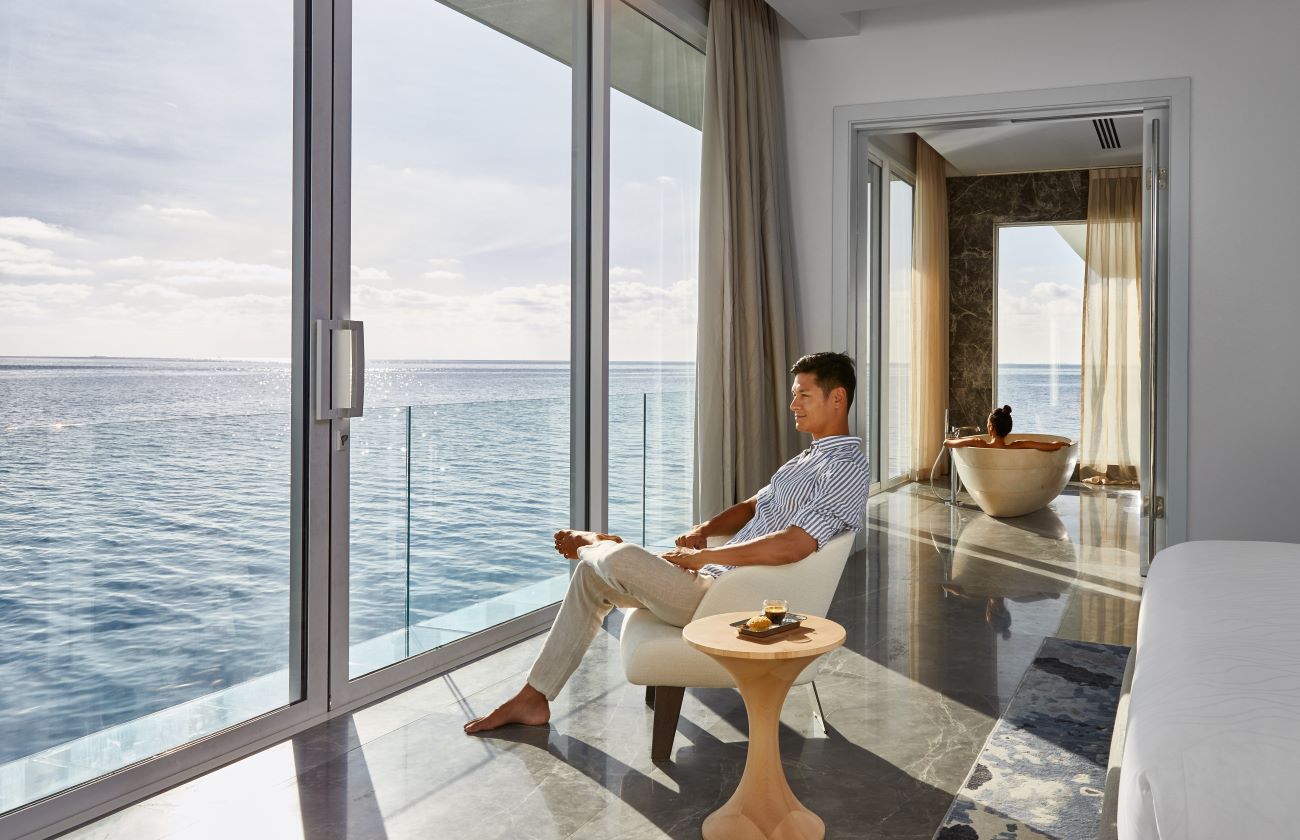 BEDROOM VIEW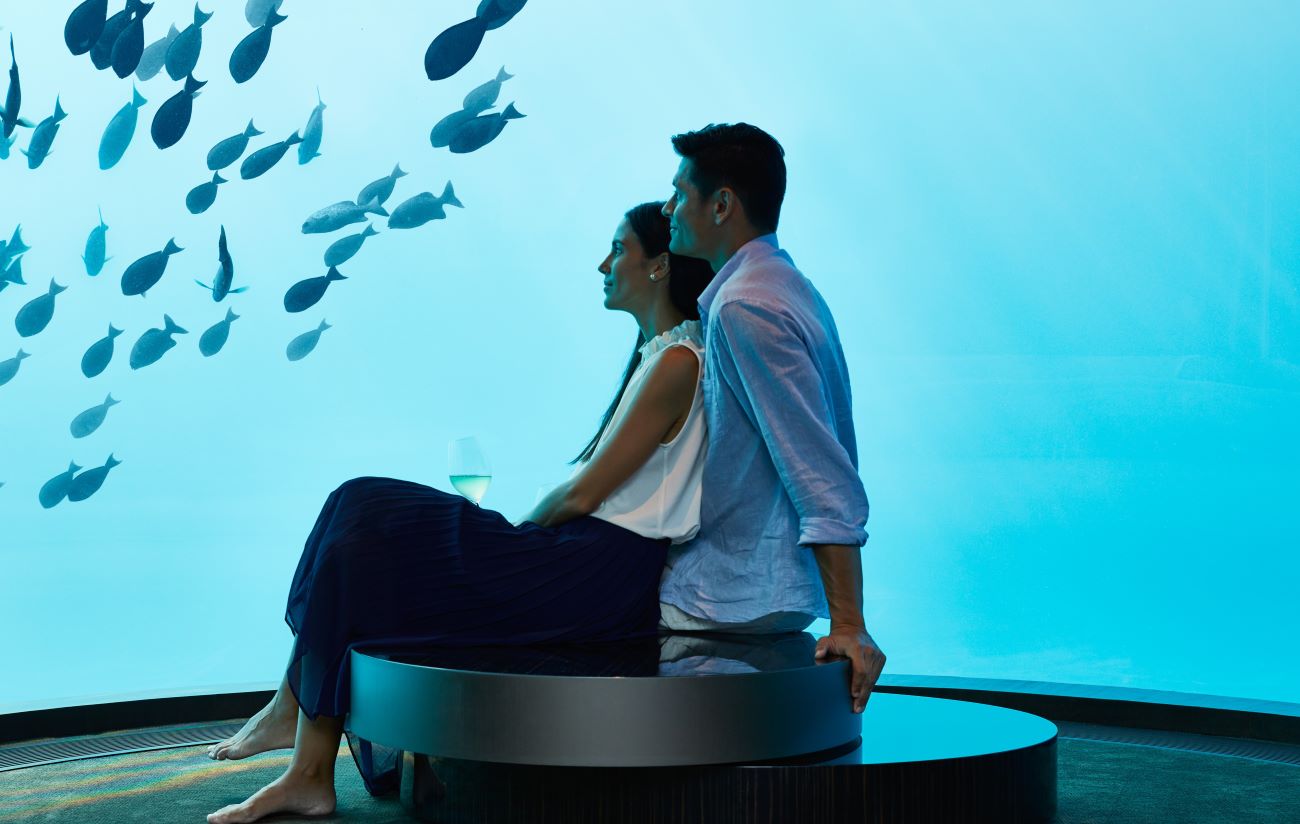 UNDERWATER JOY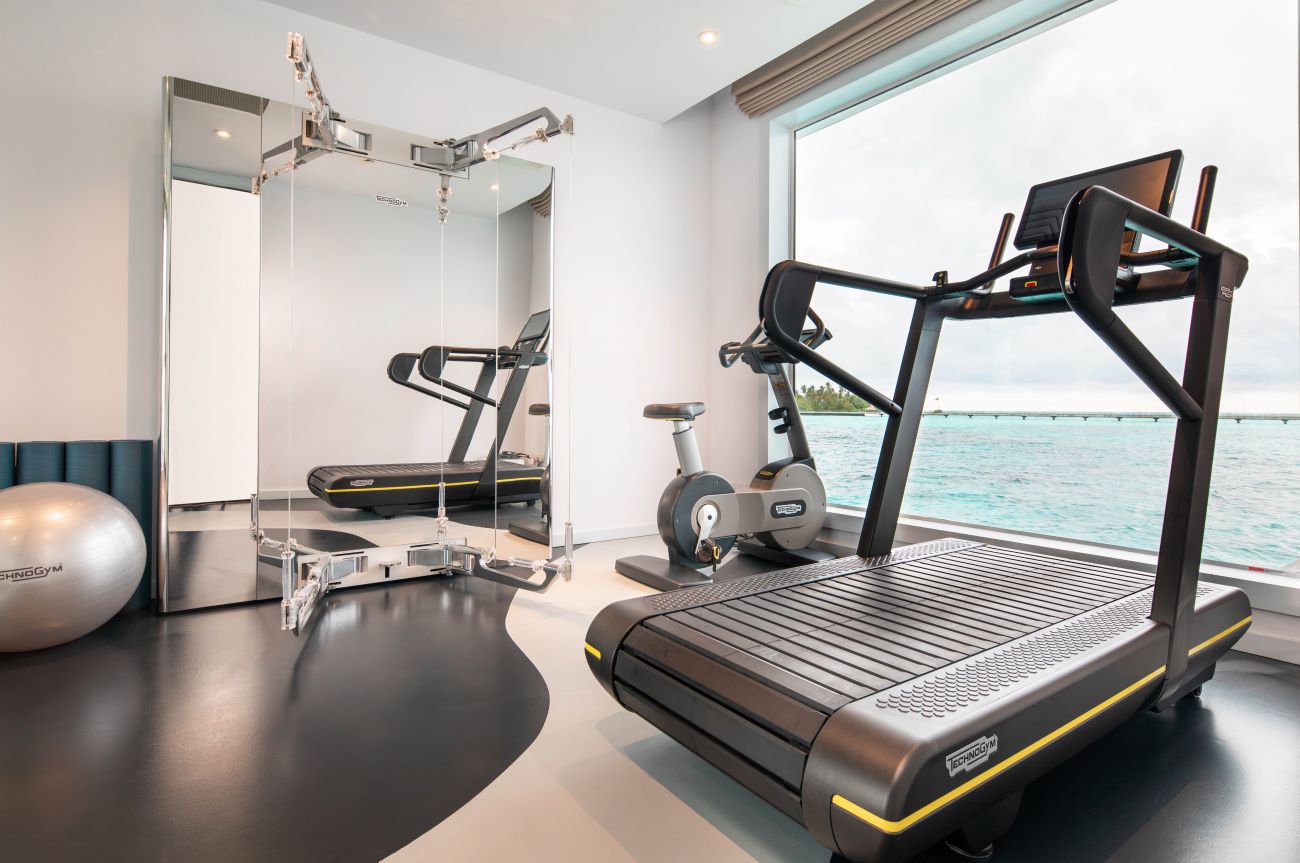 GYM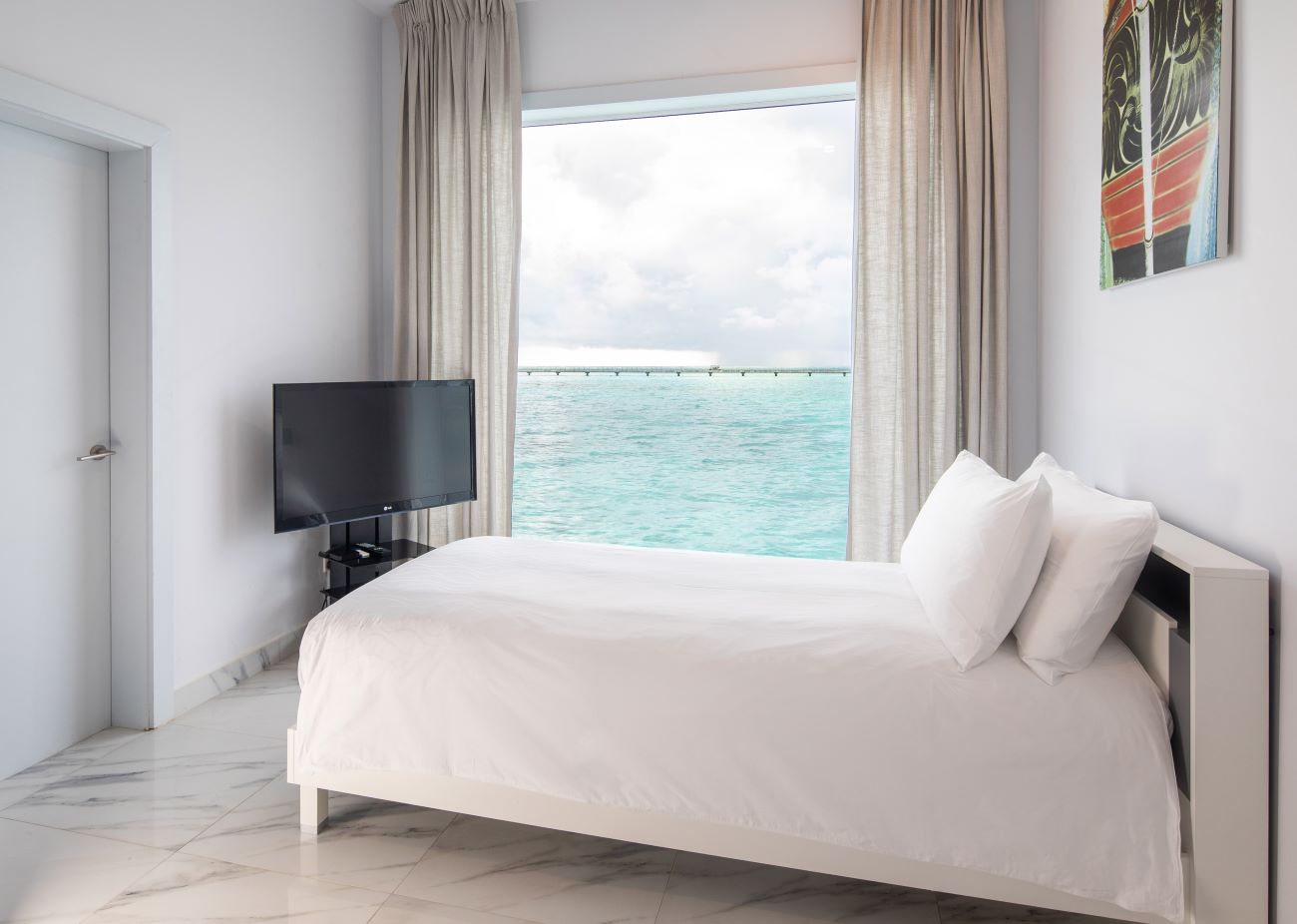 NANNY ROOM
ROOM FOR BUTLERS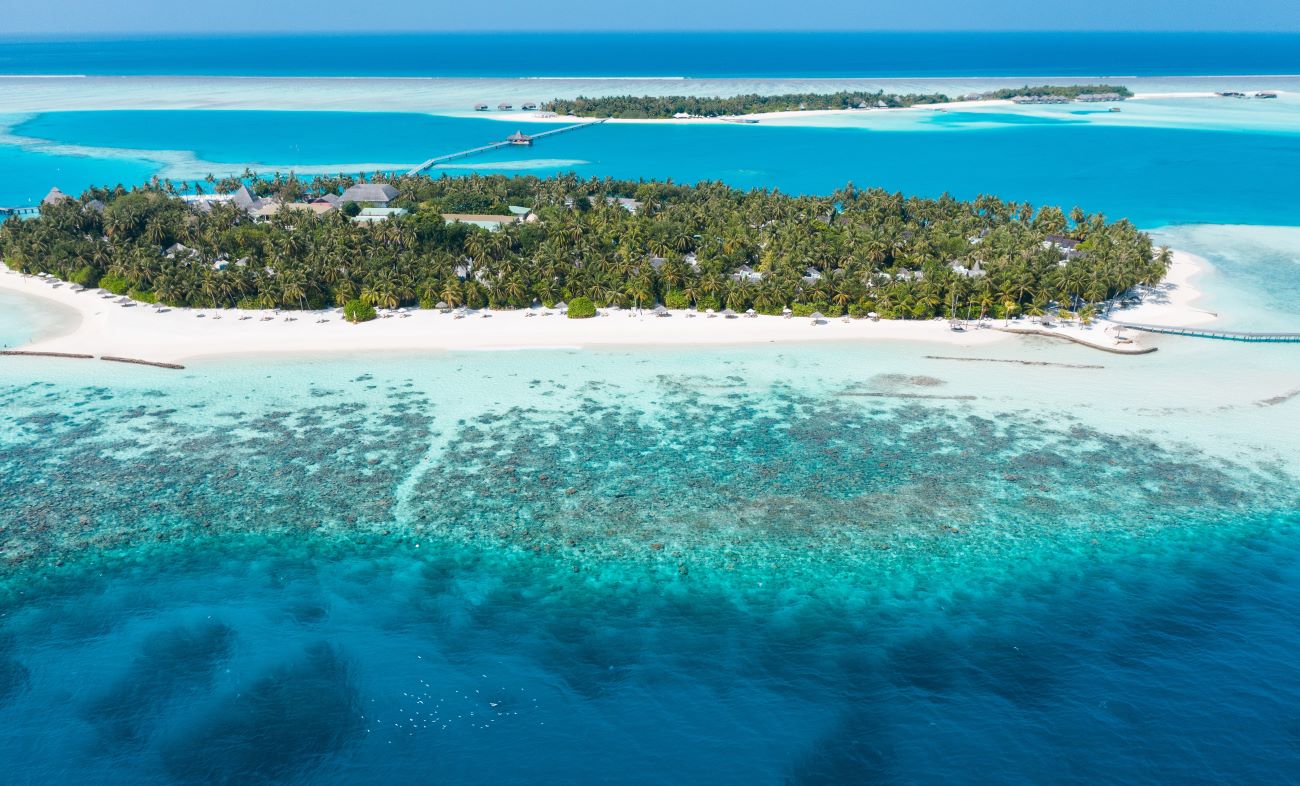 ISLAND & FACILITIES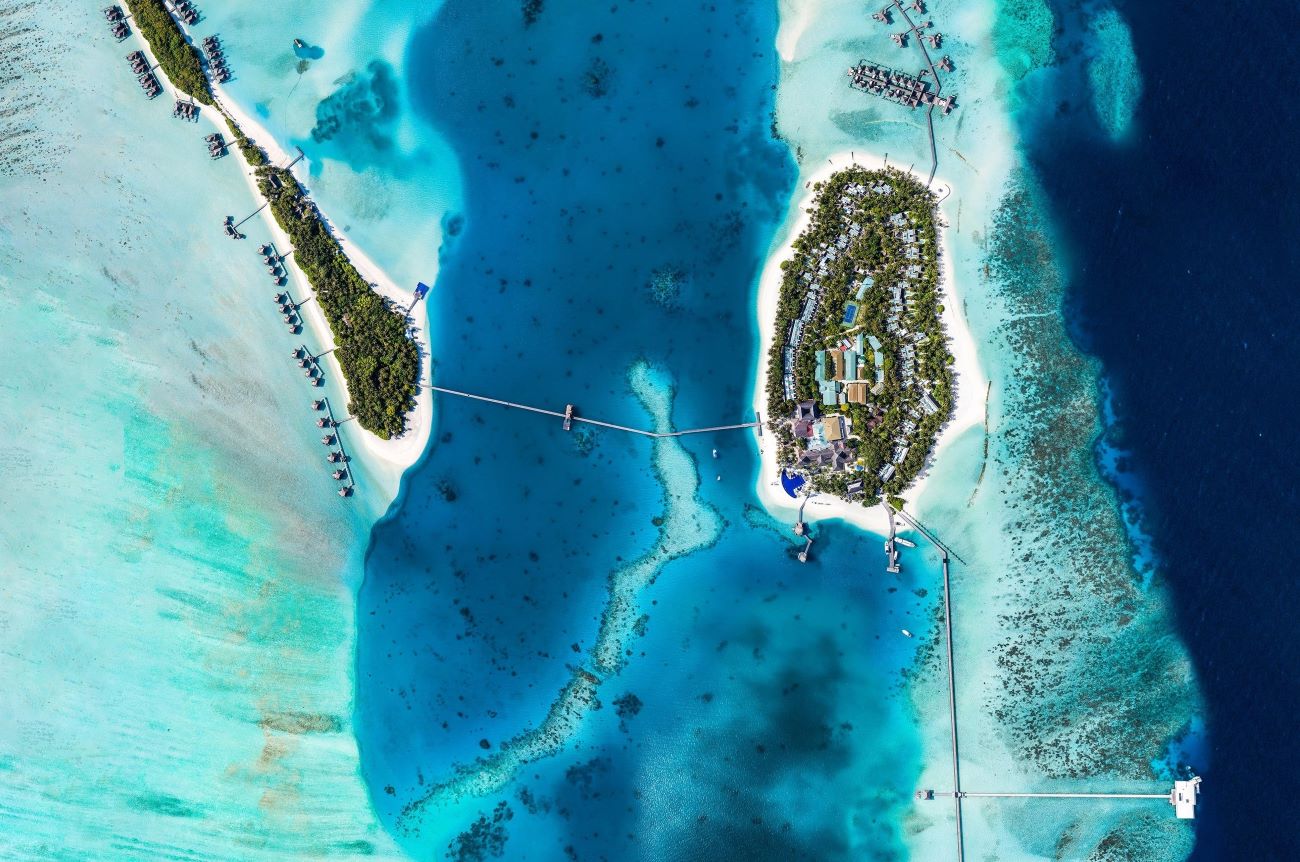 ISLAND & FACILITIES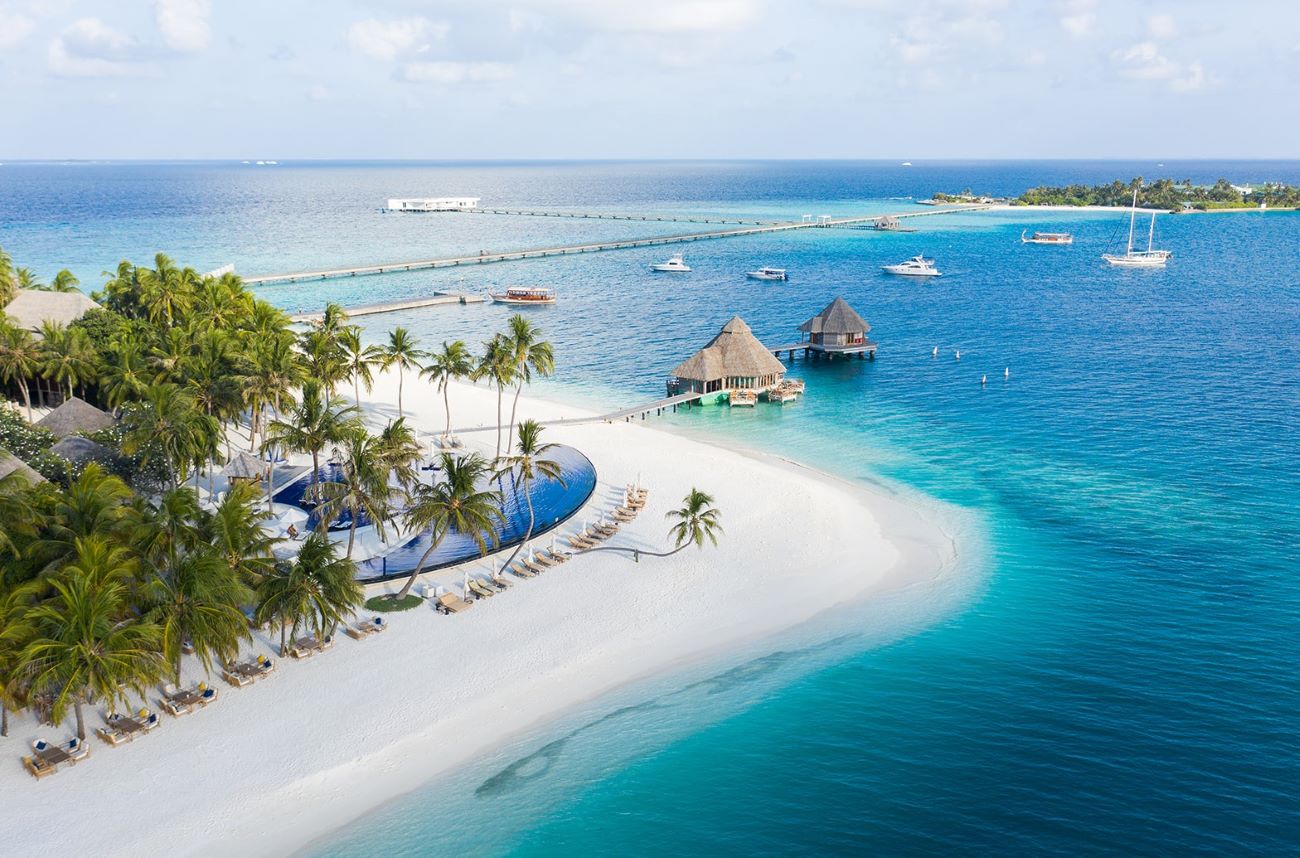 ISLAND & FACILITIES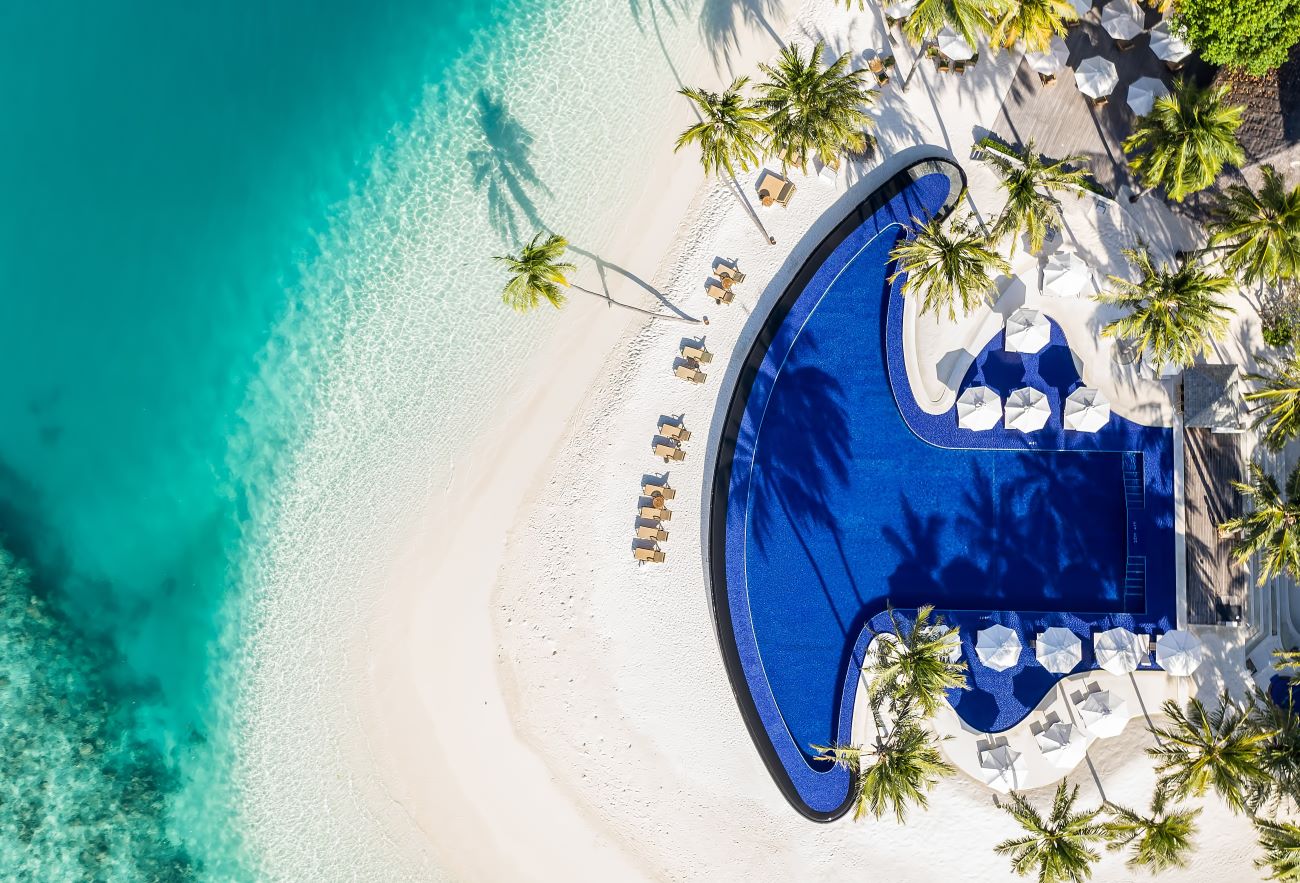 ISLAND & FACILITIES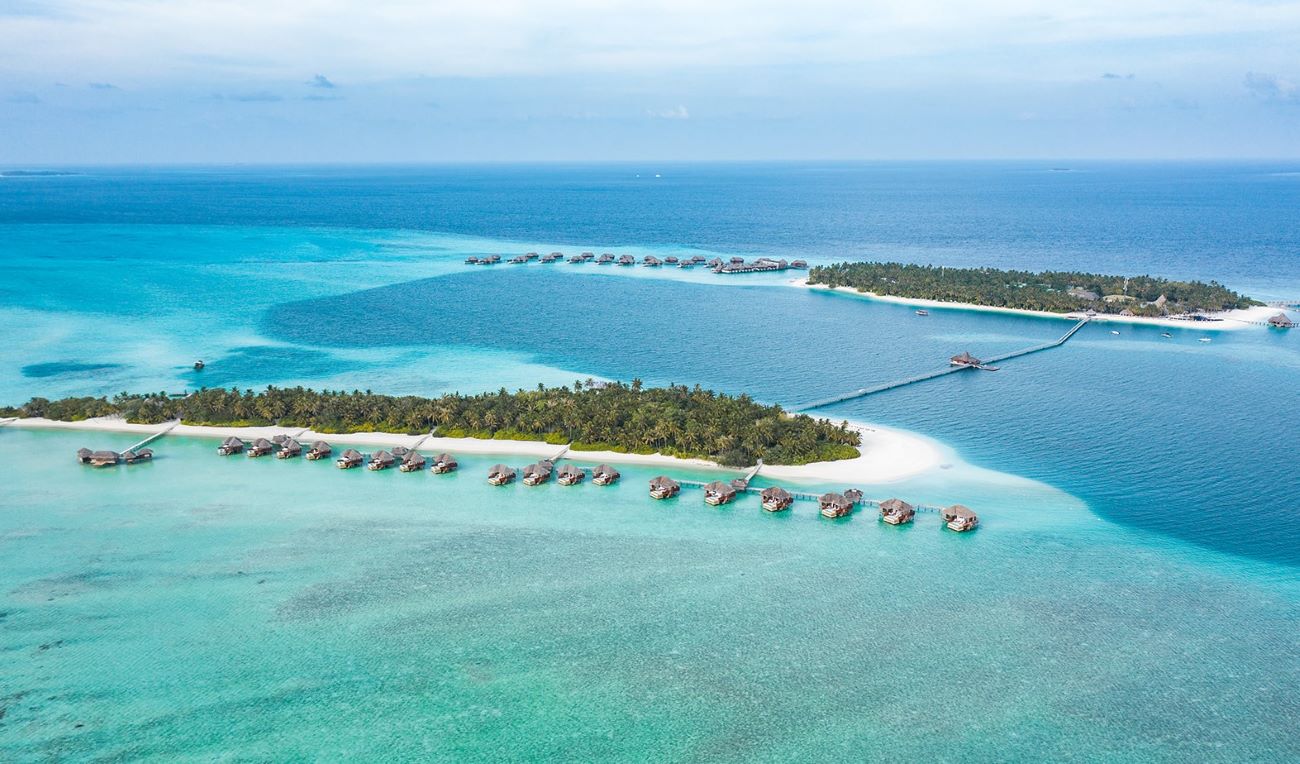 CONRAD AERIAL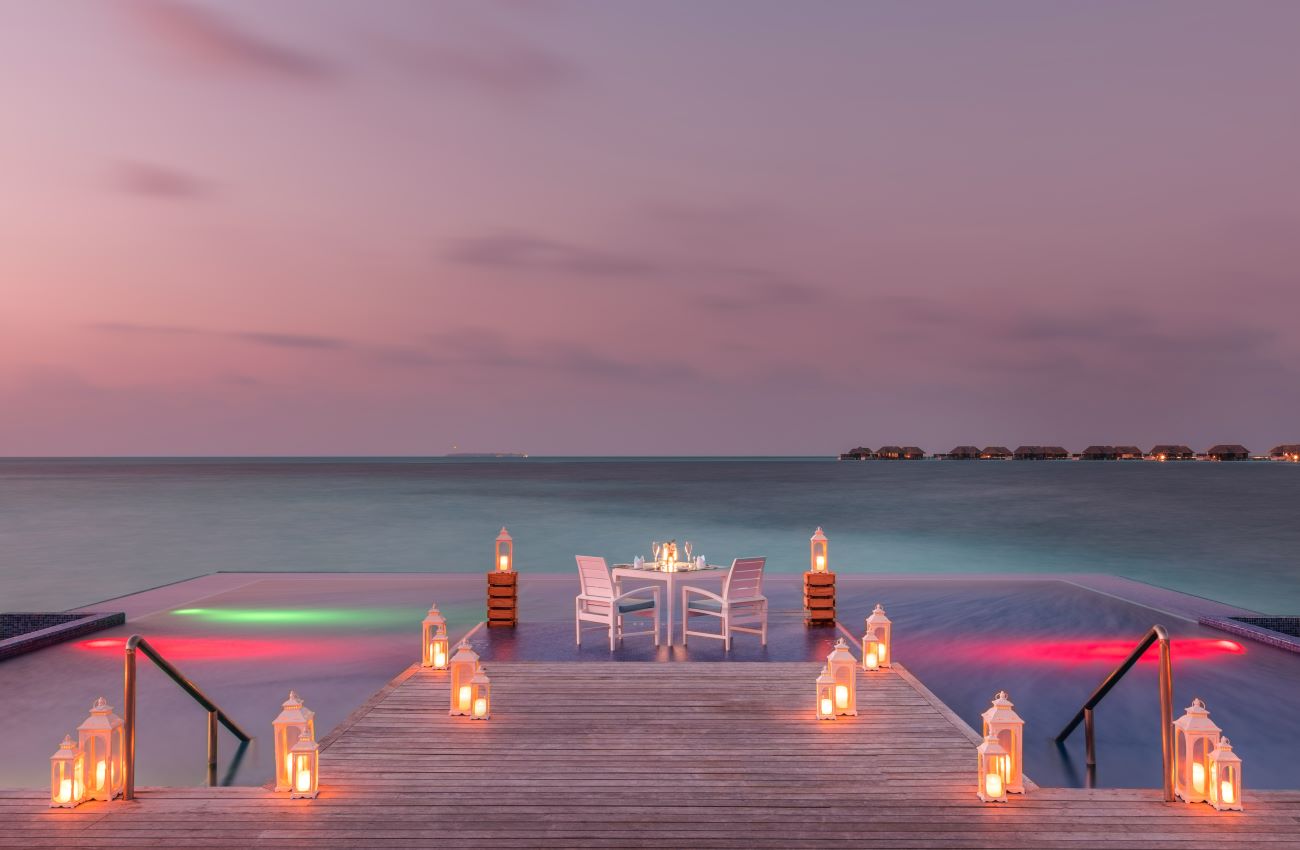 DINING OPTIONS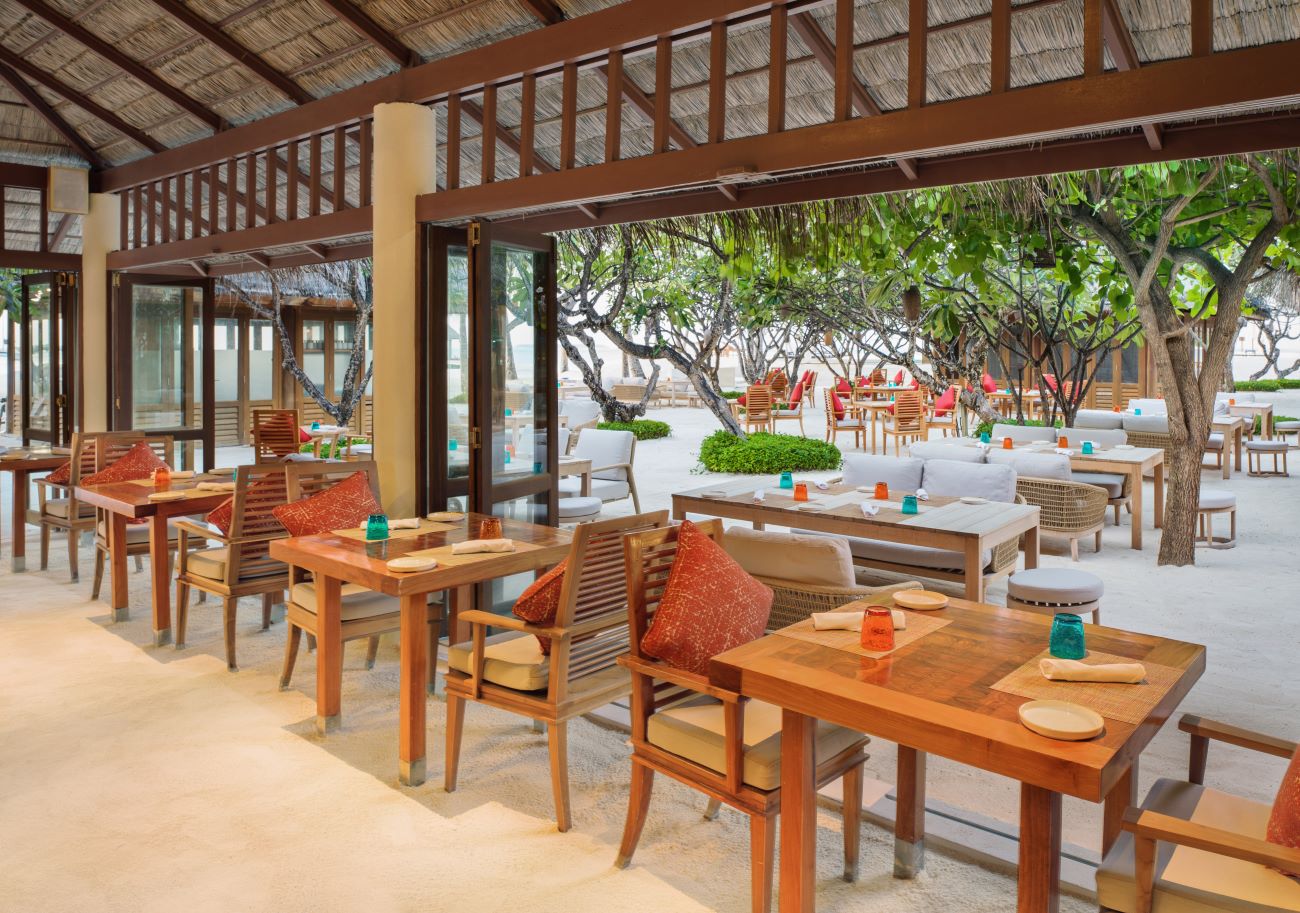 DINING OPTIONS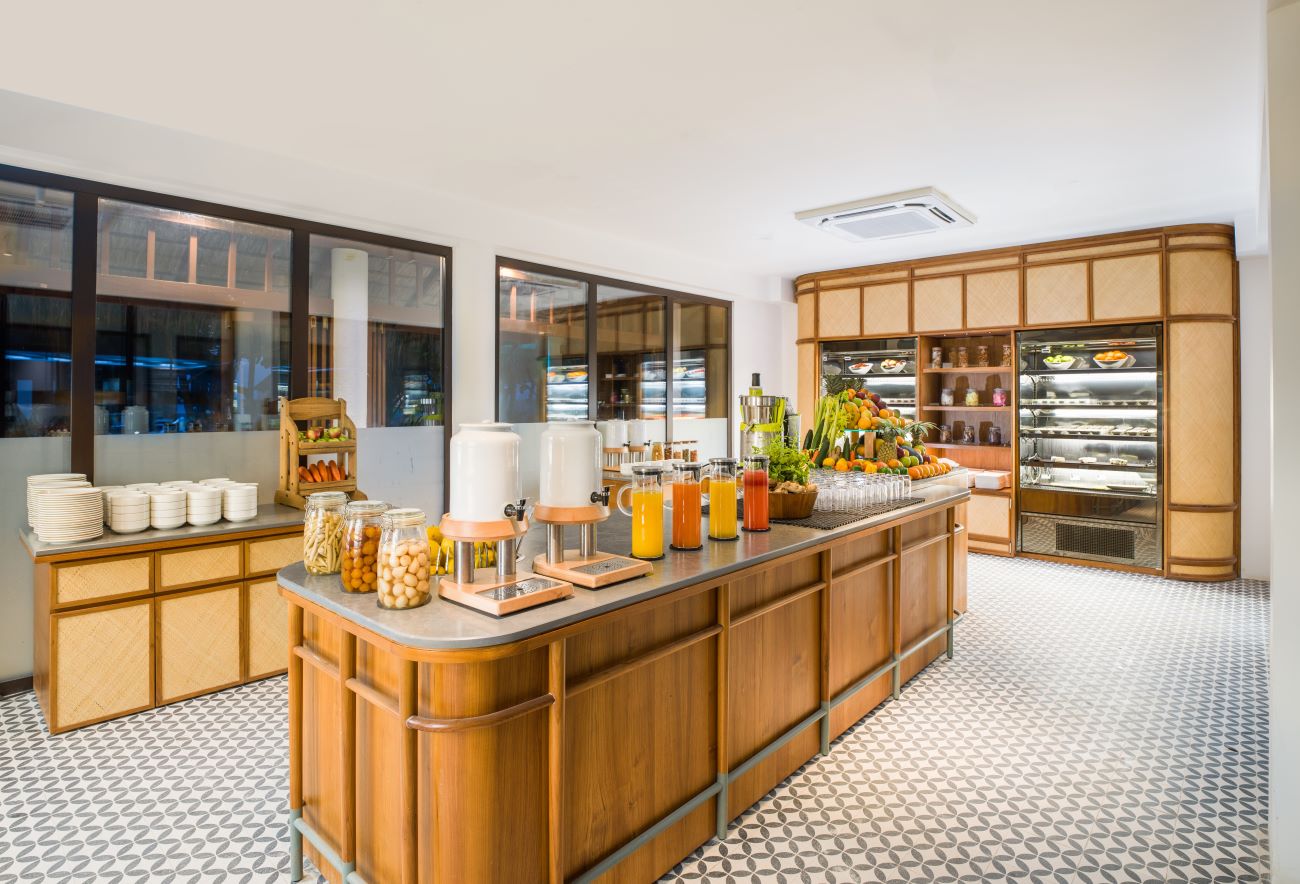 DINING OPTIONS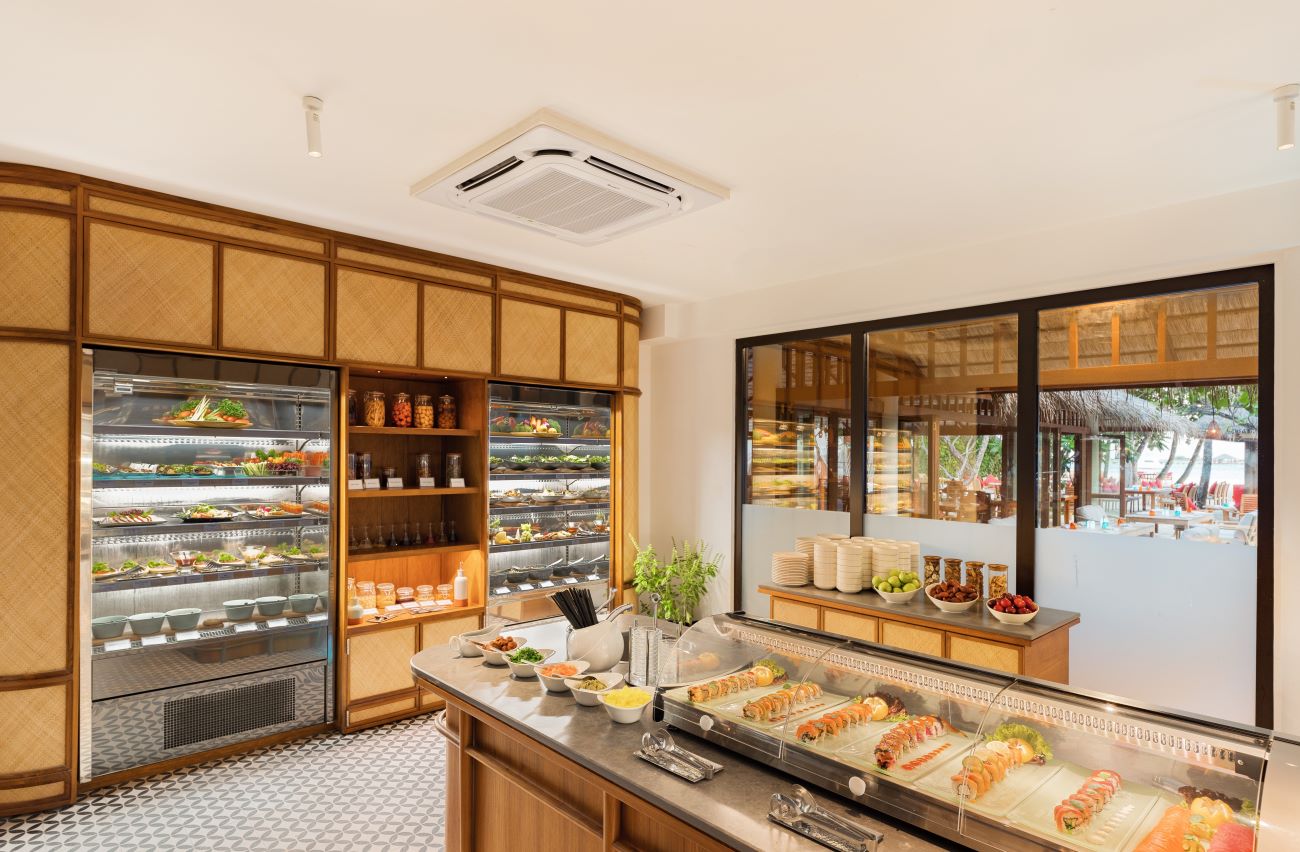 DINING OPTIONS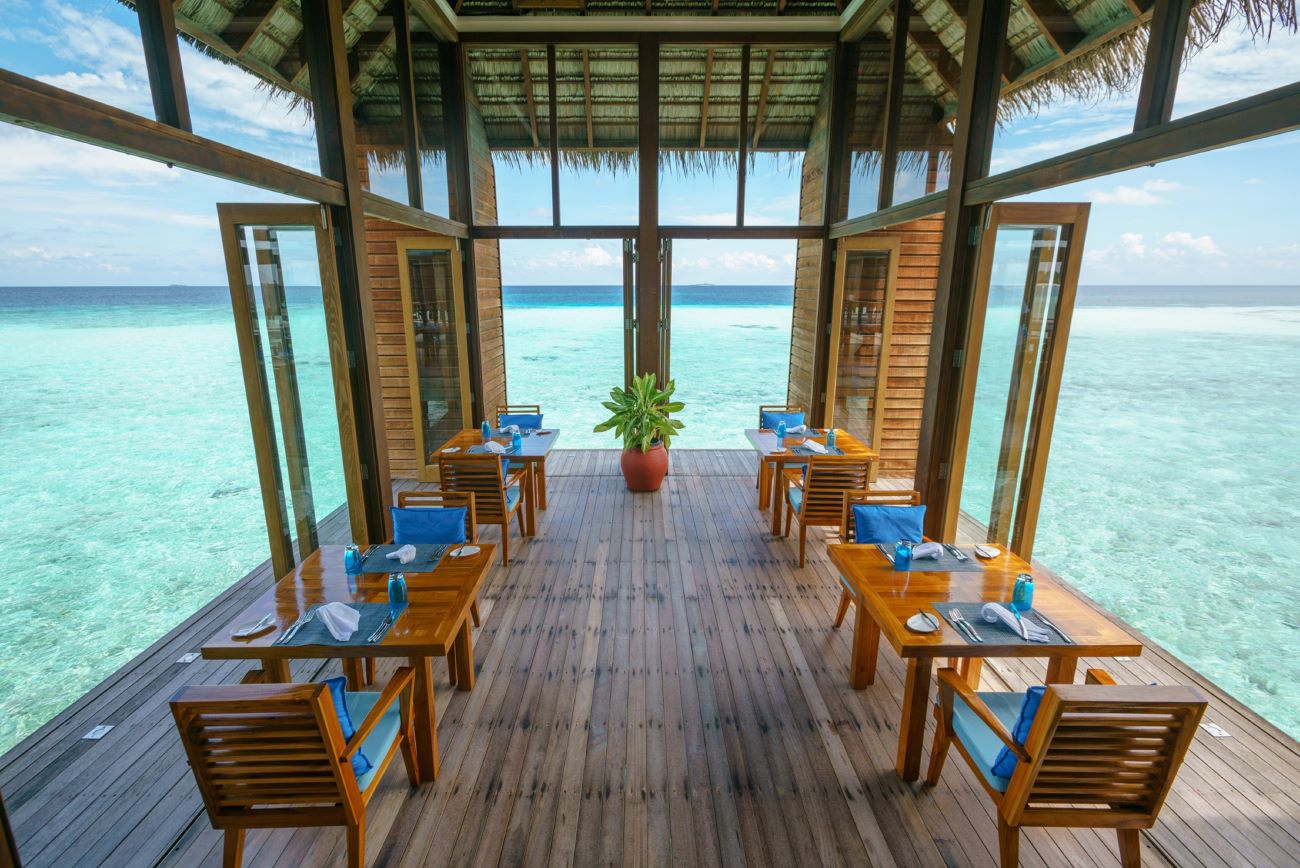 DINING OPTIONS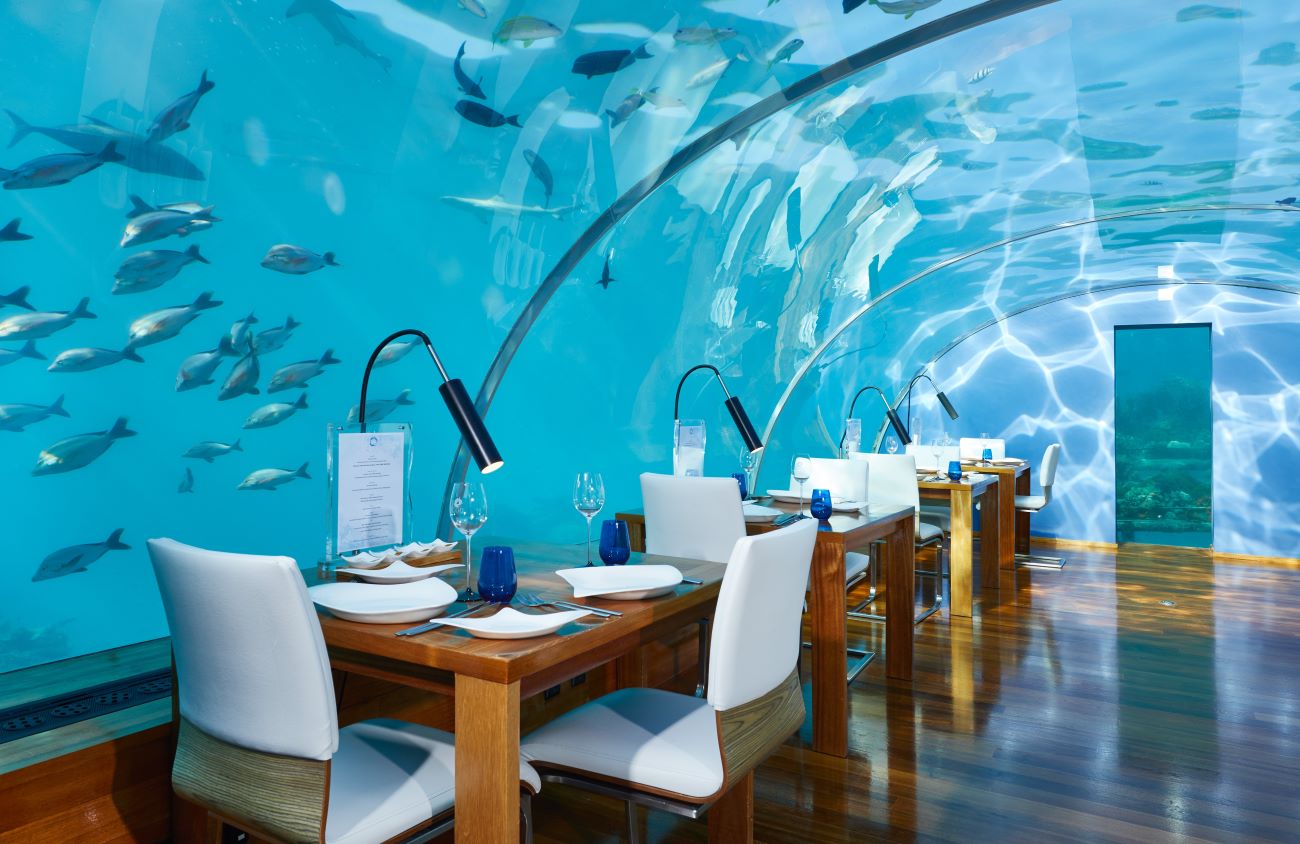 DINING OPTIONS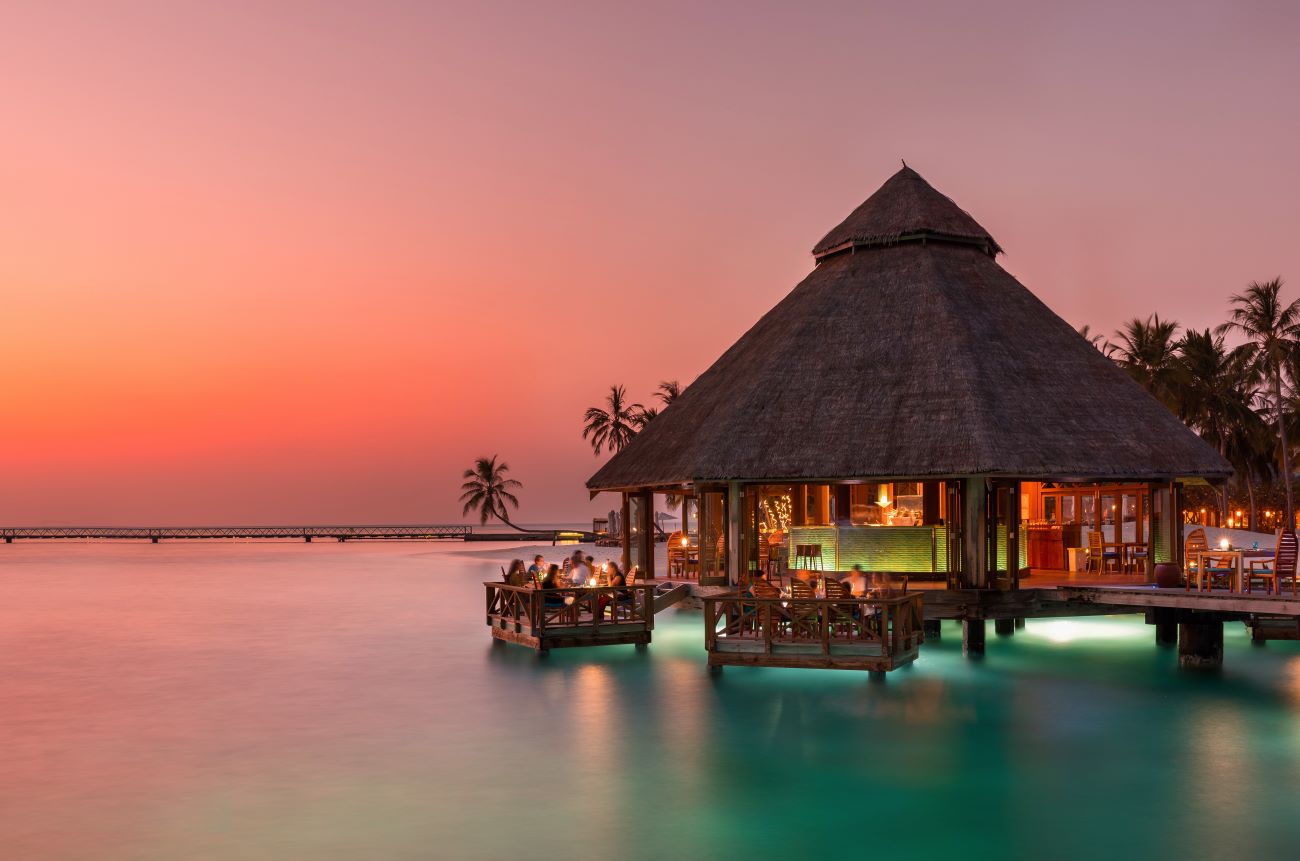 DINING OPTIONS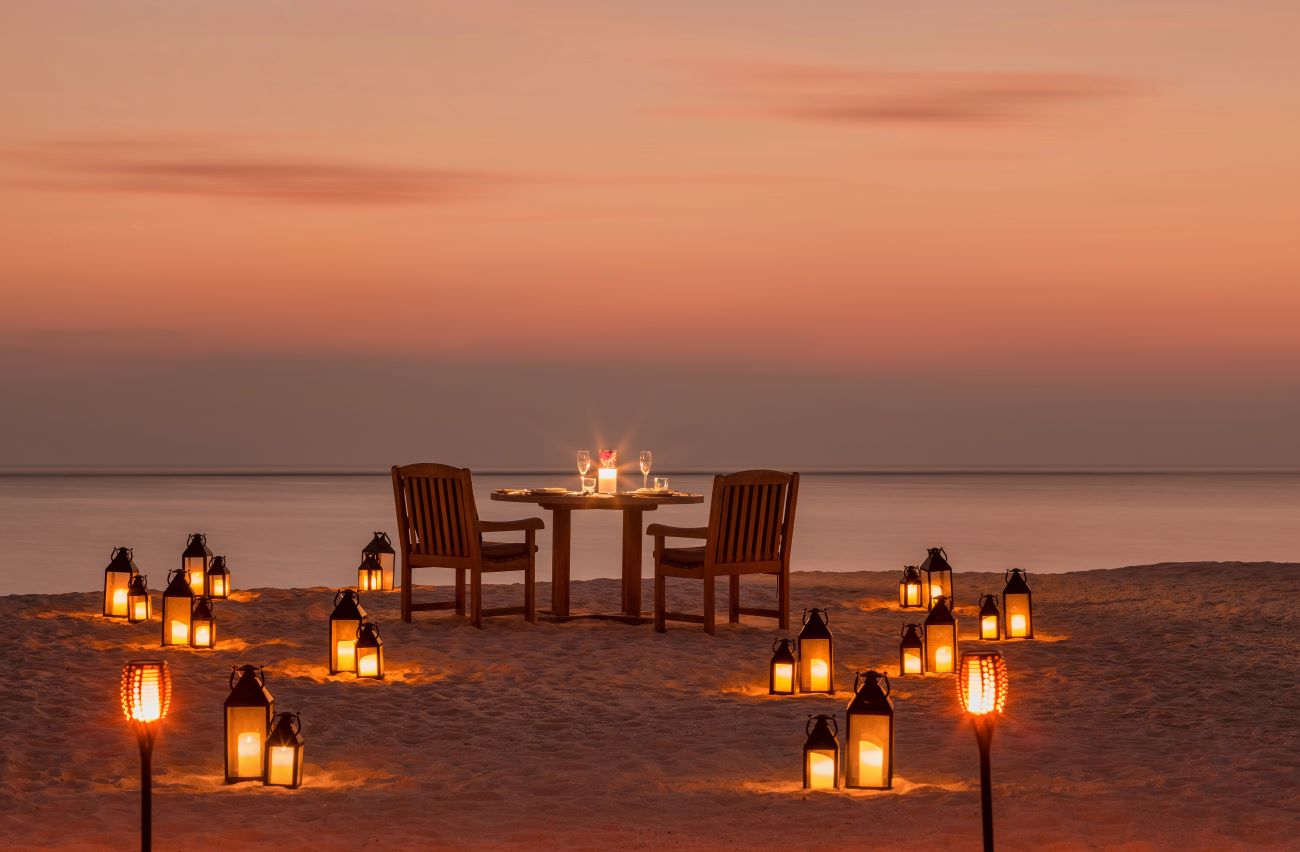 DINING OPTIONS
Underwater Villa in Pullman Maamutaa Resort
Not as grand as the private residence in Conrad, the underwater villa in Pullman Maldives Maamutaa Resort offers another option for guests seeking to sleep below surface of the sea. Known as Aqua Villa, it spans to 209 sqm in villa size that includes 1 bedroom above surface and another below, both containining king size beds. The private infinitely pool meaures 10 sqm in size. There are only 2 units of underwater hotel room in this resort.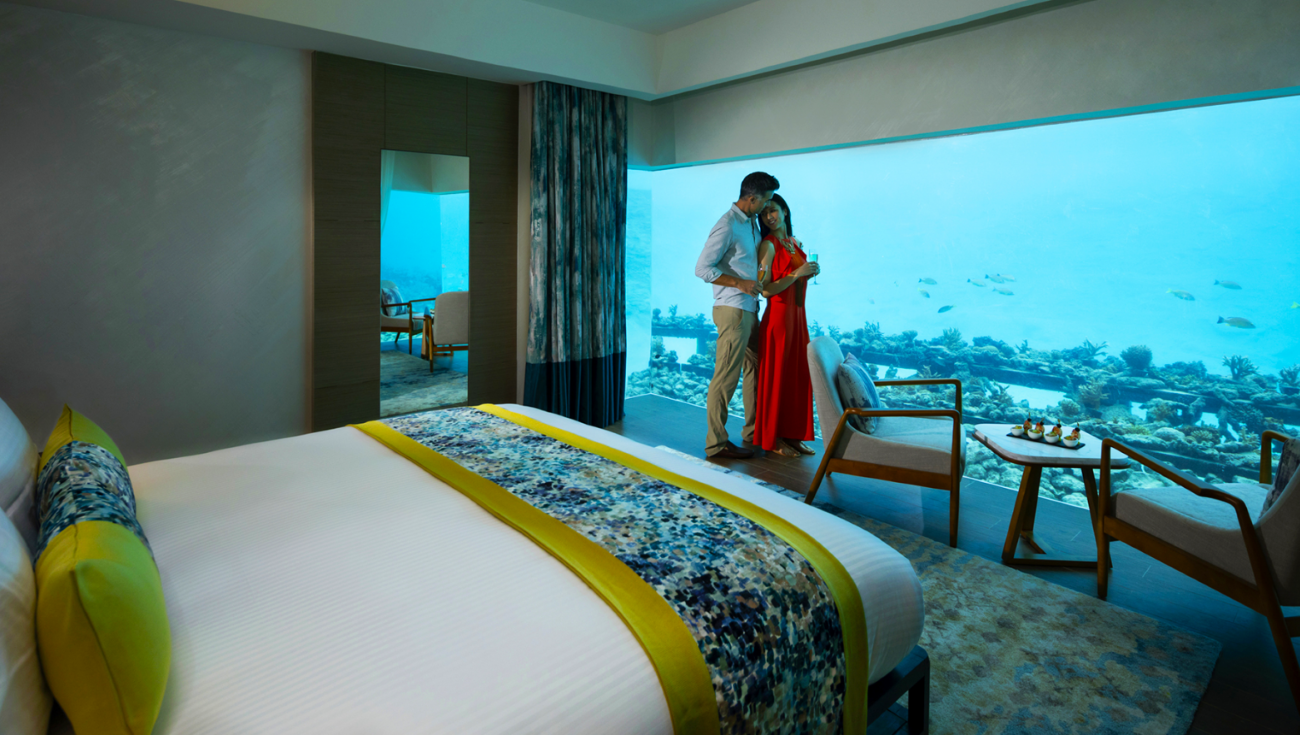 Pullman Maamutaa is located in Gaafu Alifu Atoll, one of the most remote but rich atolls in the southern parts of the Maldives. To get there it takes a domestic flight transfer of 55 minutes from Velana International Airport, another 15 minute speedboat ride from Kooddoo Island places you in paradise. Pullman Maamutaa is the home of affordable underwater hotel room in Maldives. In some periods of Summer the price is only $3250 per night. Send your inquiry to Maldives Finest to check apply latest discounts.
Maldives Underwater Hotel Deals #Maldives #Malediven #Maldivas #Maldivler #Amazing #Beaches #Island #Reise #Urlaub #Underwater #Underwaterhotel #Incredible #Breaking #News