Maldives Private Villas By The Beach Or Over Water
These are the best private villa options in the Maldives luxury resorts and private islands. Some of the these villas are positioned by the beach while others are over the water close to house reef or in the clear lagoon. Apart from guest privacy in the villa we take into account other essential factors for lavish lifestyle. Dinning options and activity choices available in the resort along with luxurious villa secluded at a beach location or overwater makes it the ideal choice for luxury holidaymakers.
Luxury Private Island Villas With Bespoke Services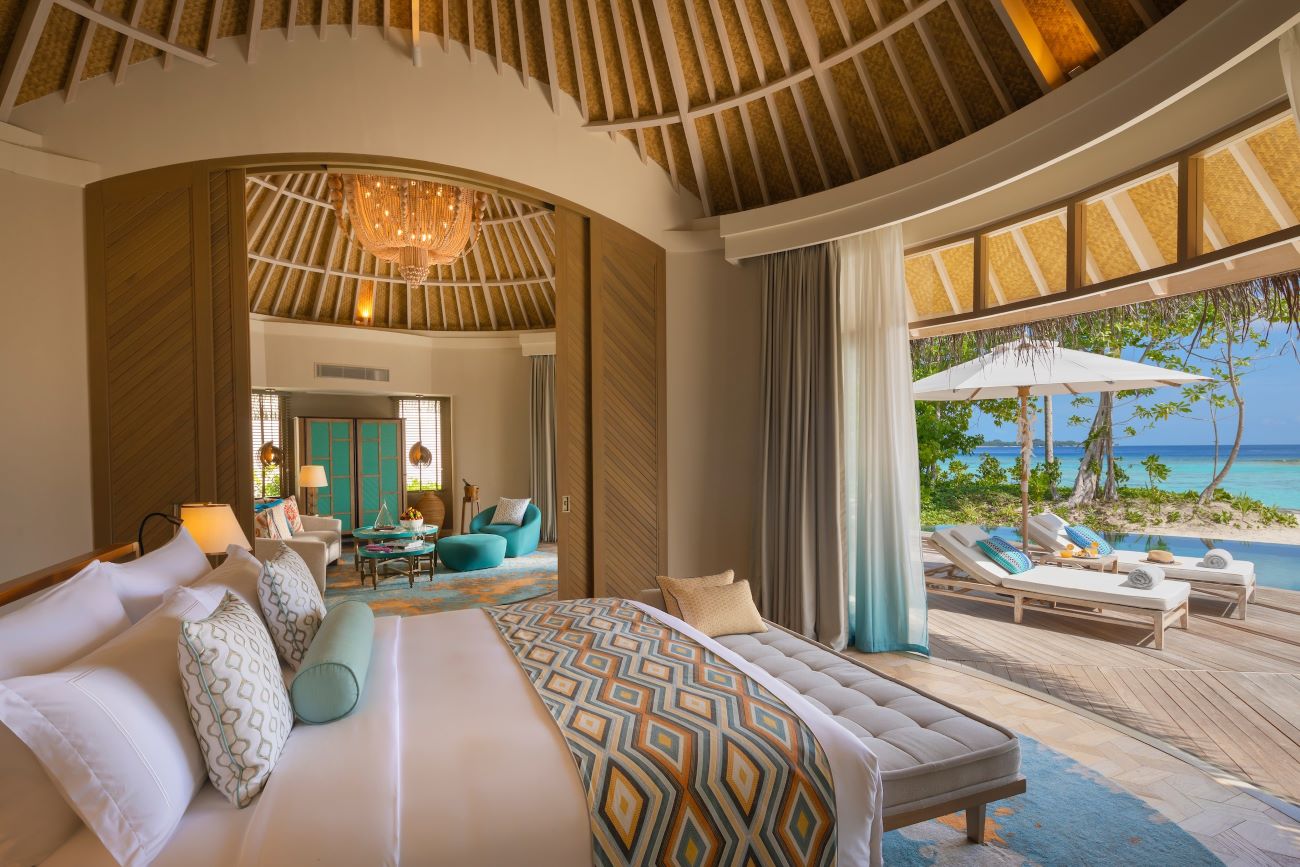 Nautilus Beach House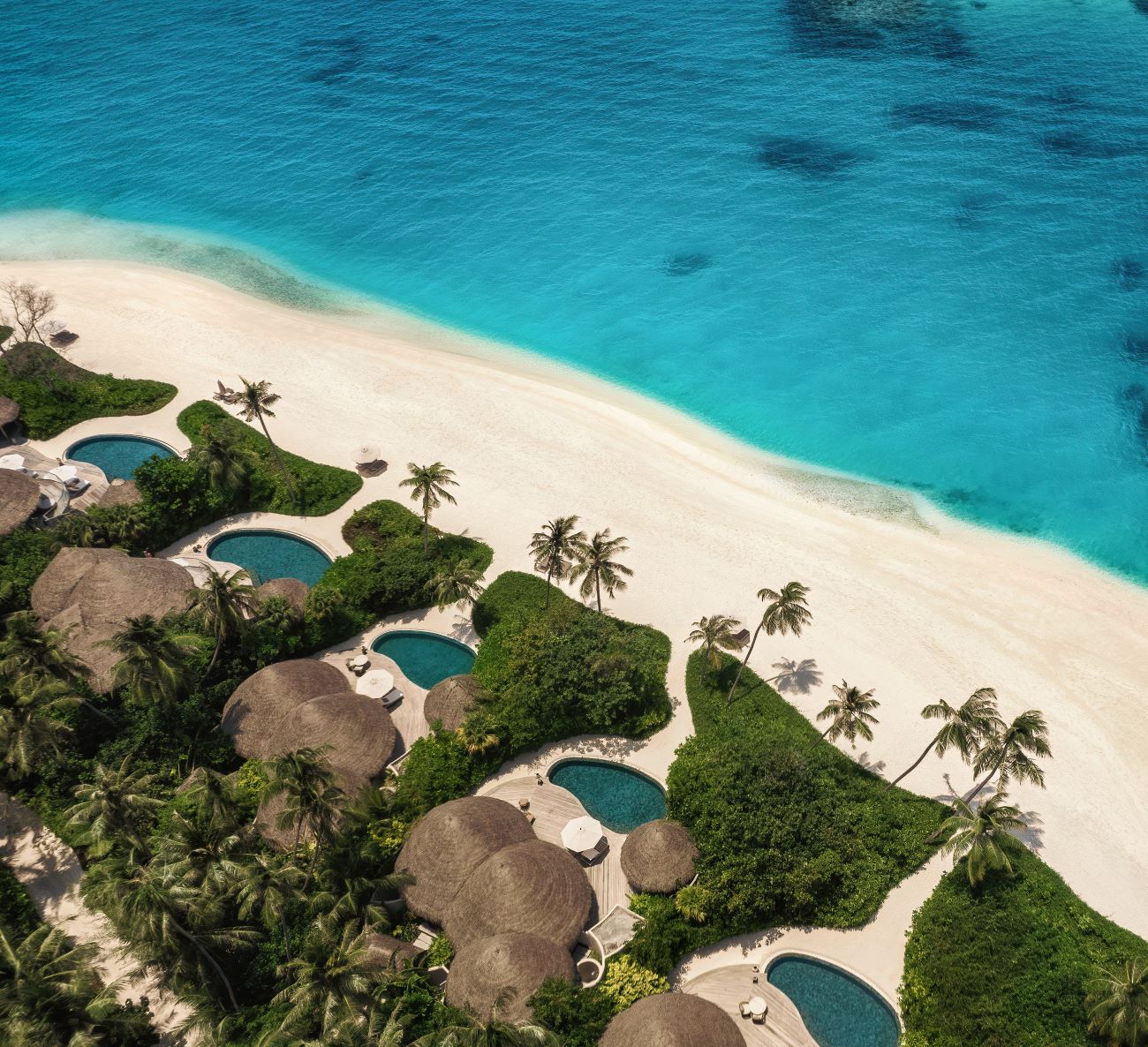 Nautilus Beach House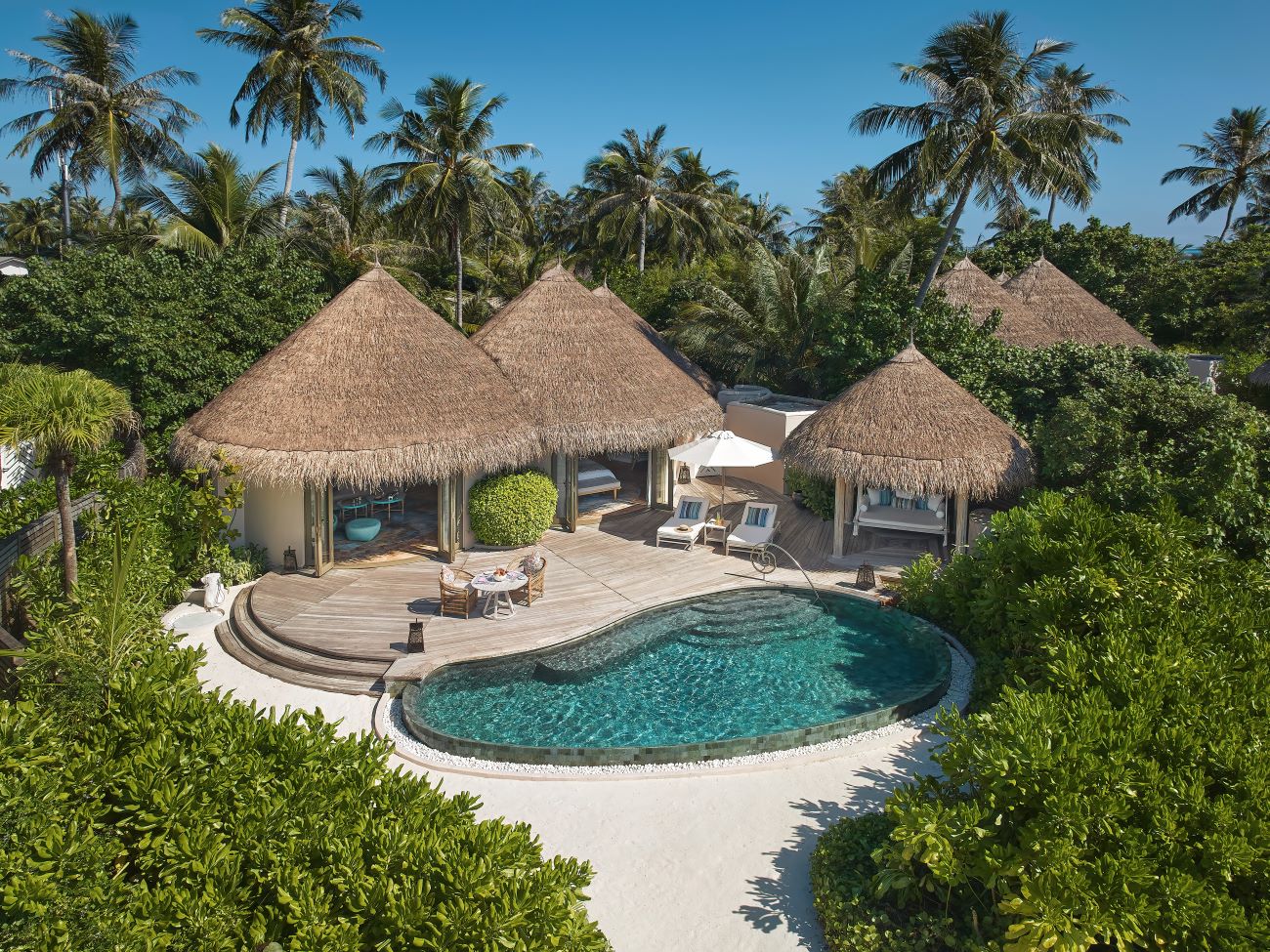 Nautilus Beach House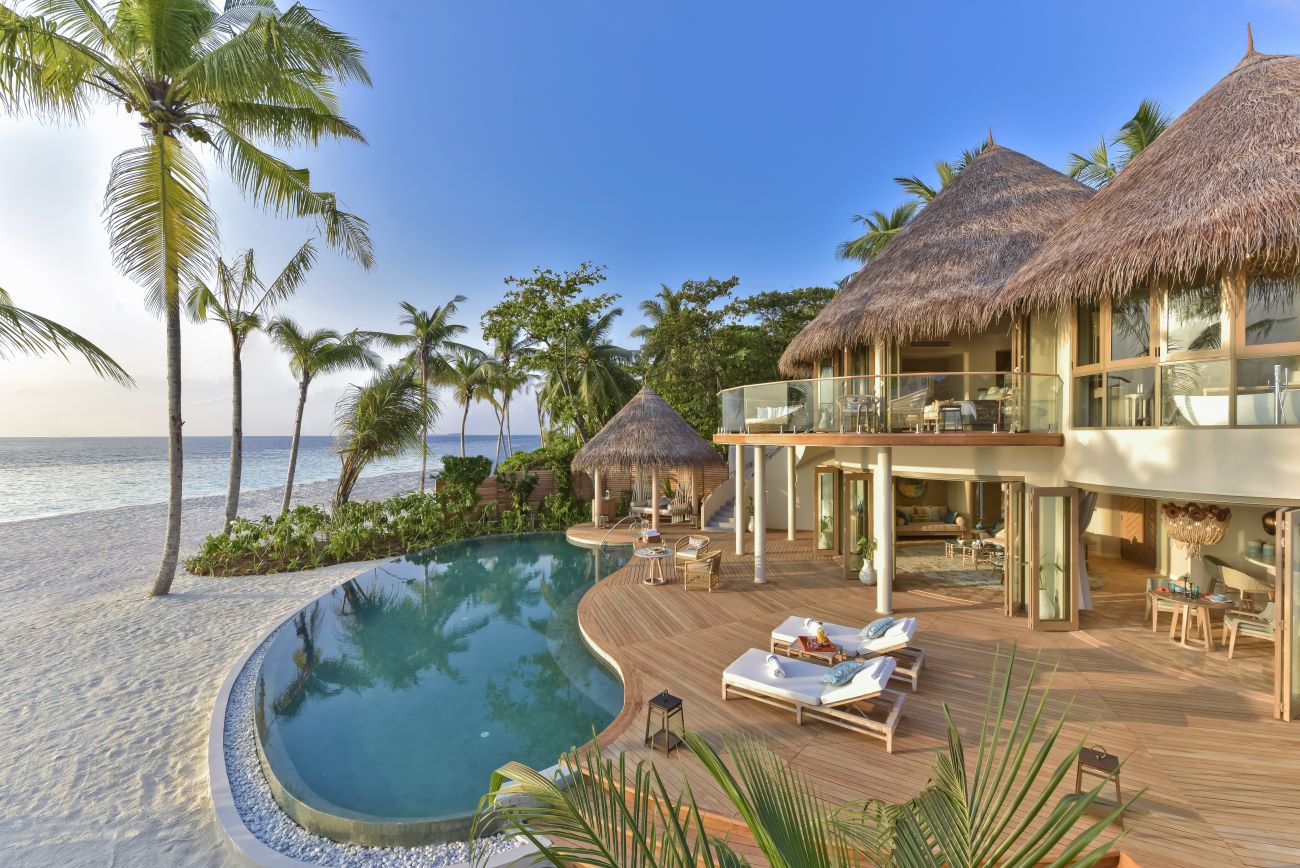 Nautilus Beach Residence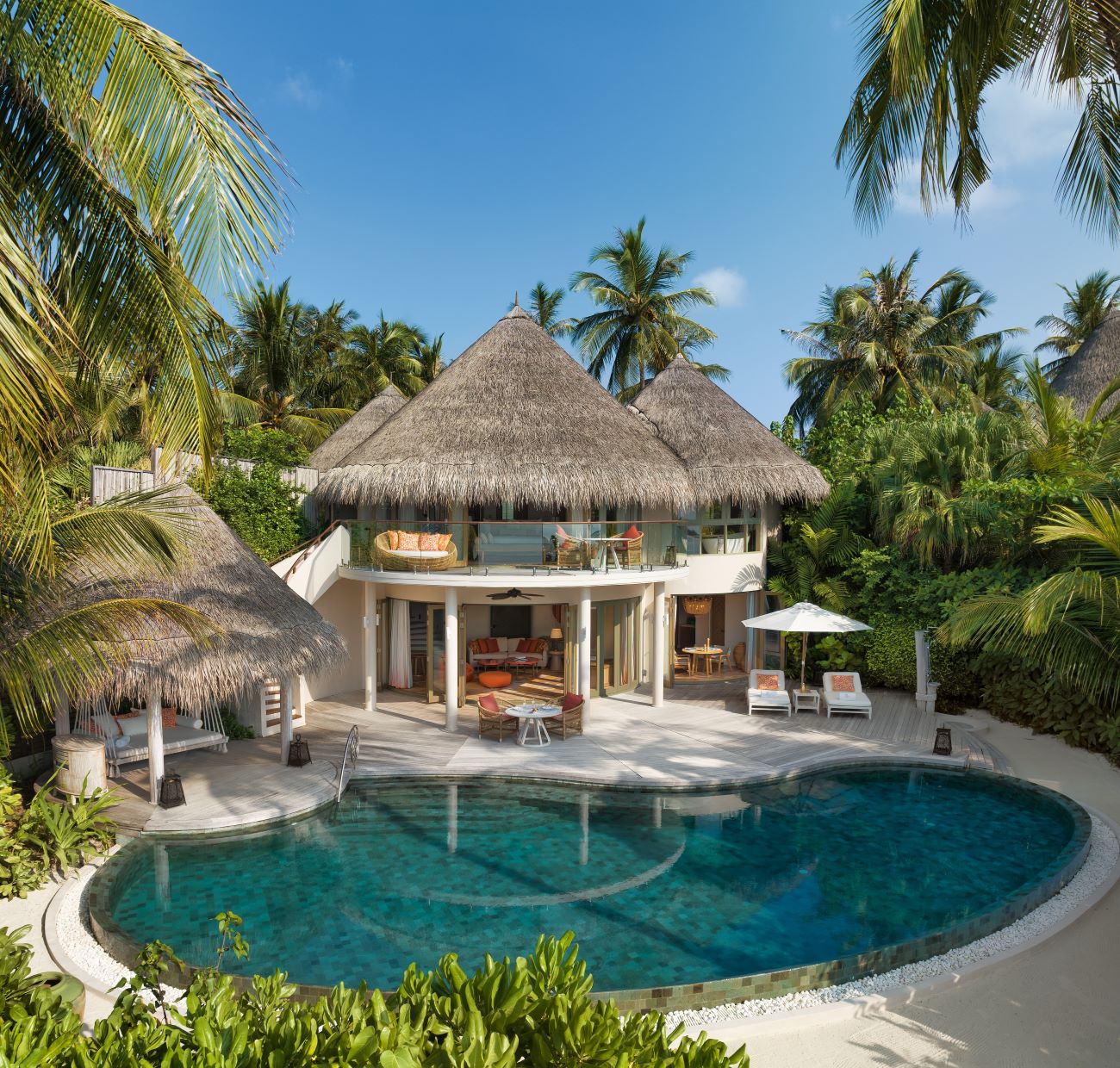 Nautilus Beach Residence
Nautilus Beach Residence
Nautilus Ocean House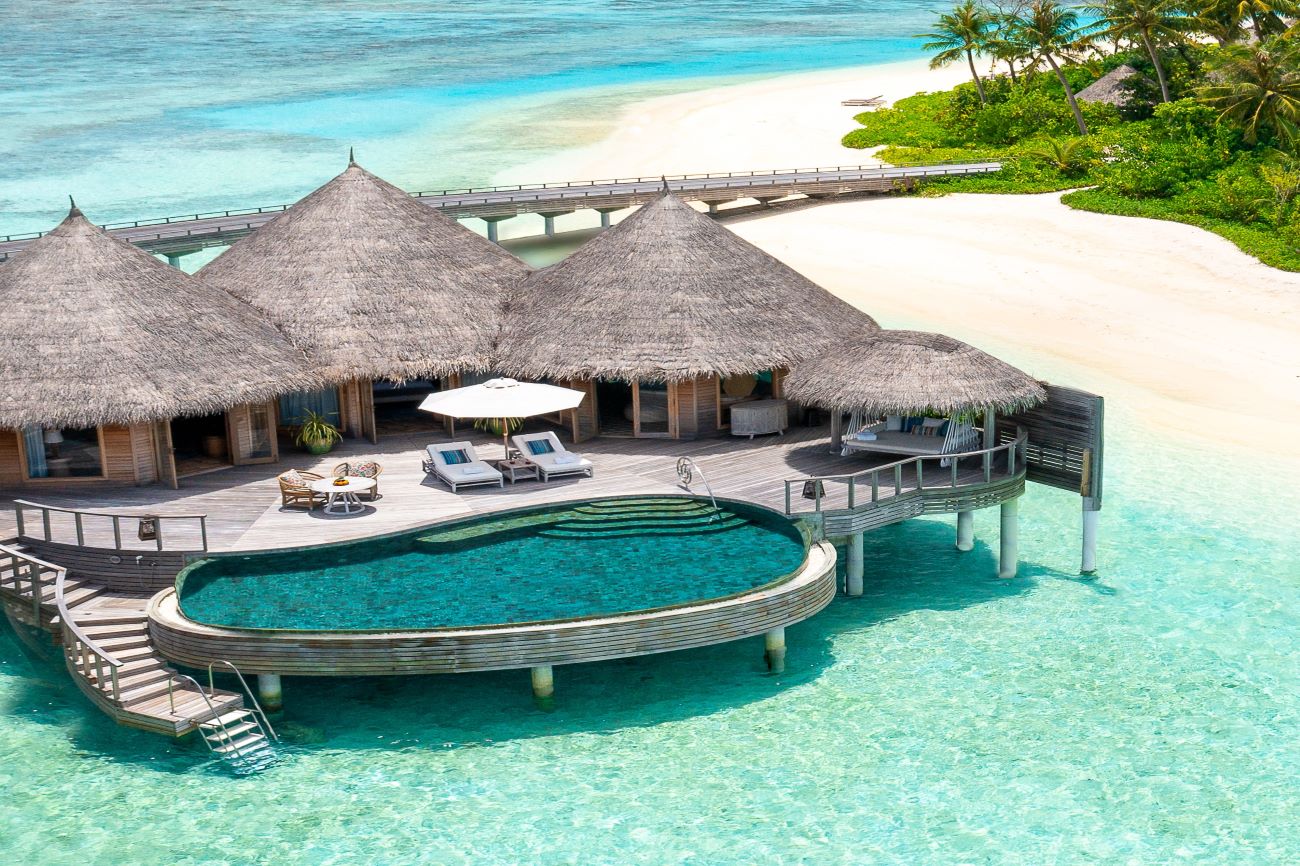 Nautilus Ocean House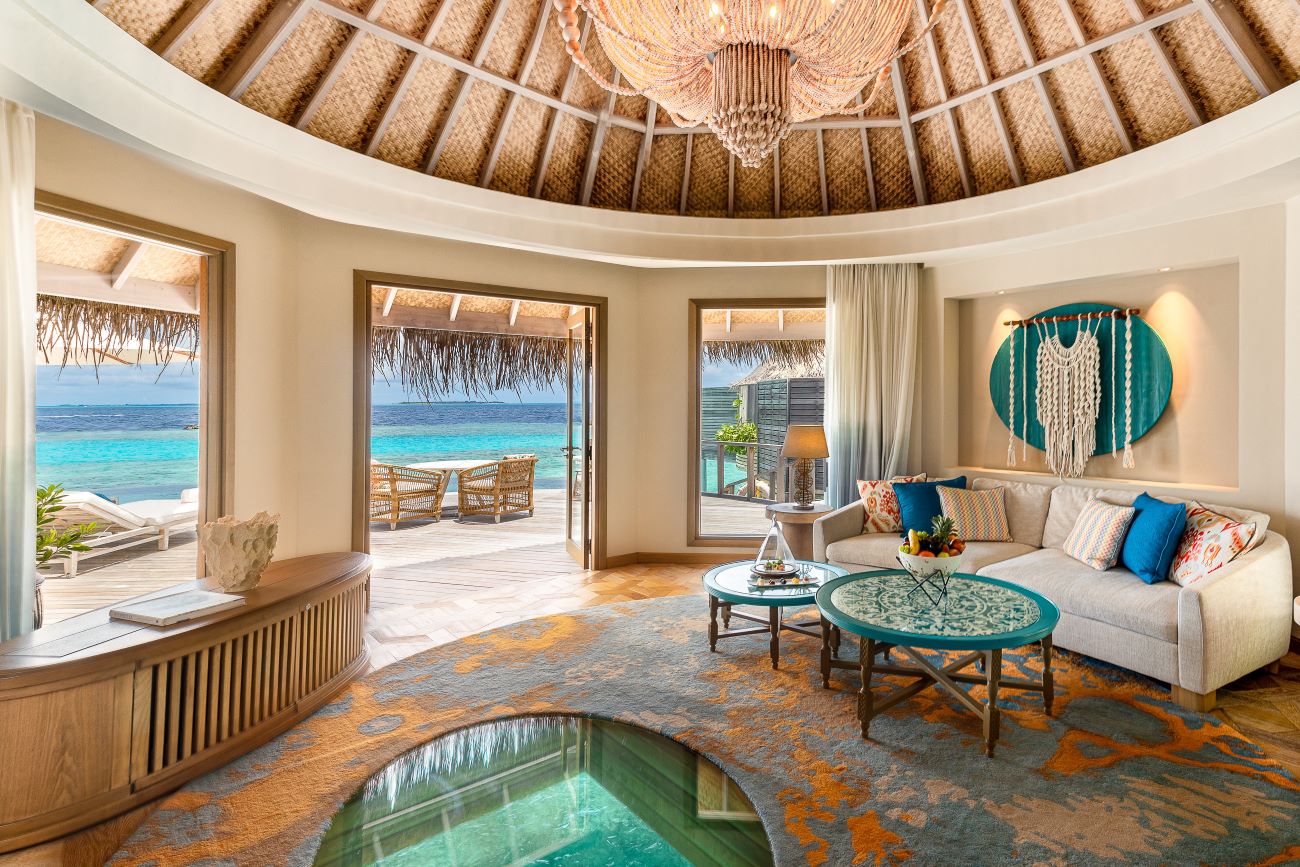 Nautilus Ocean House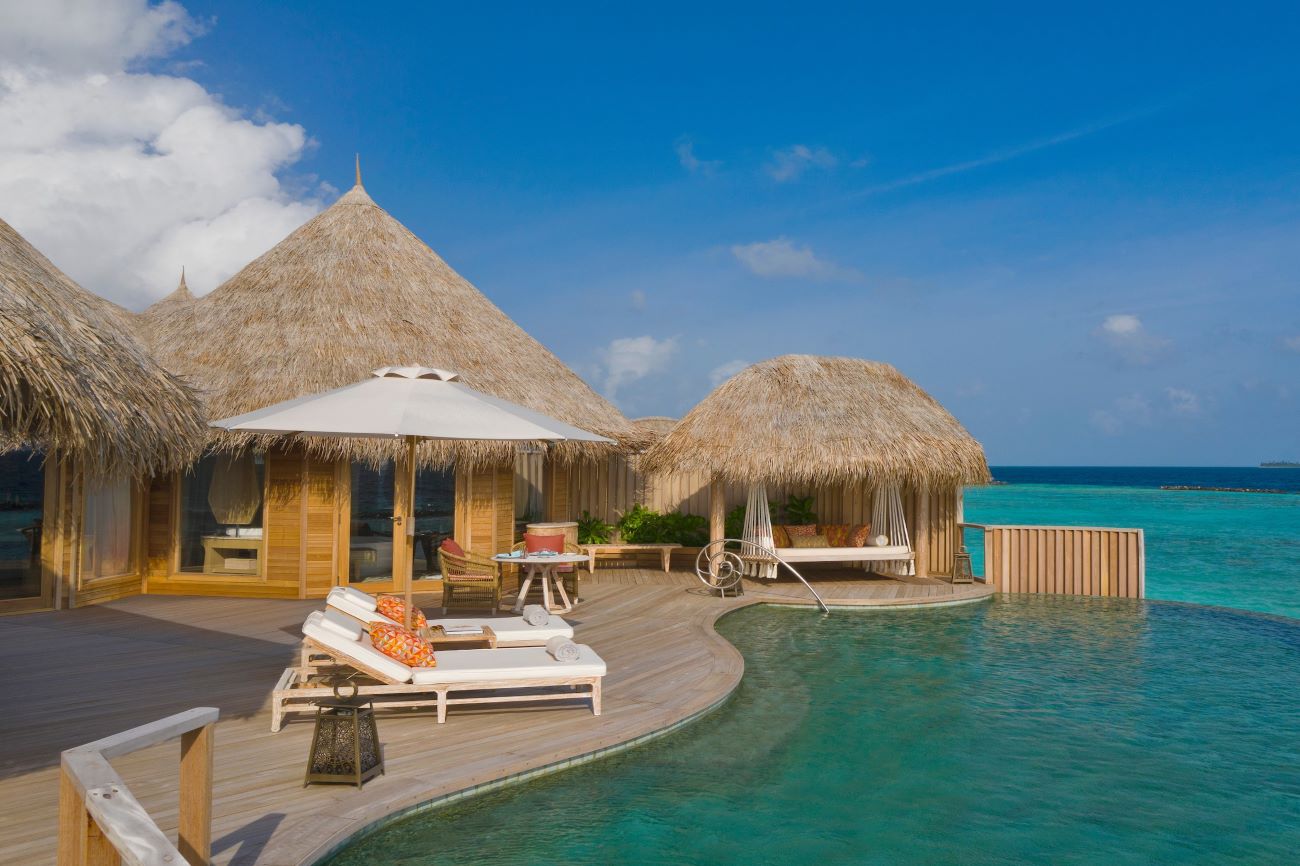 Nautilus Ocean Residence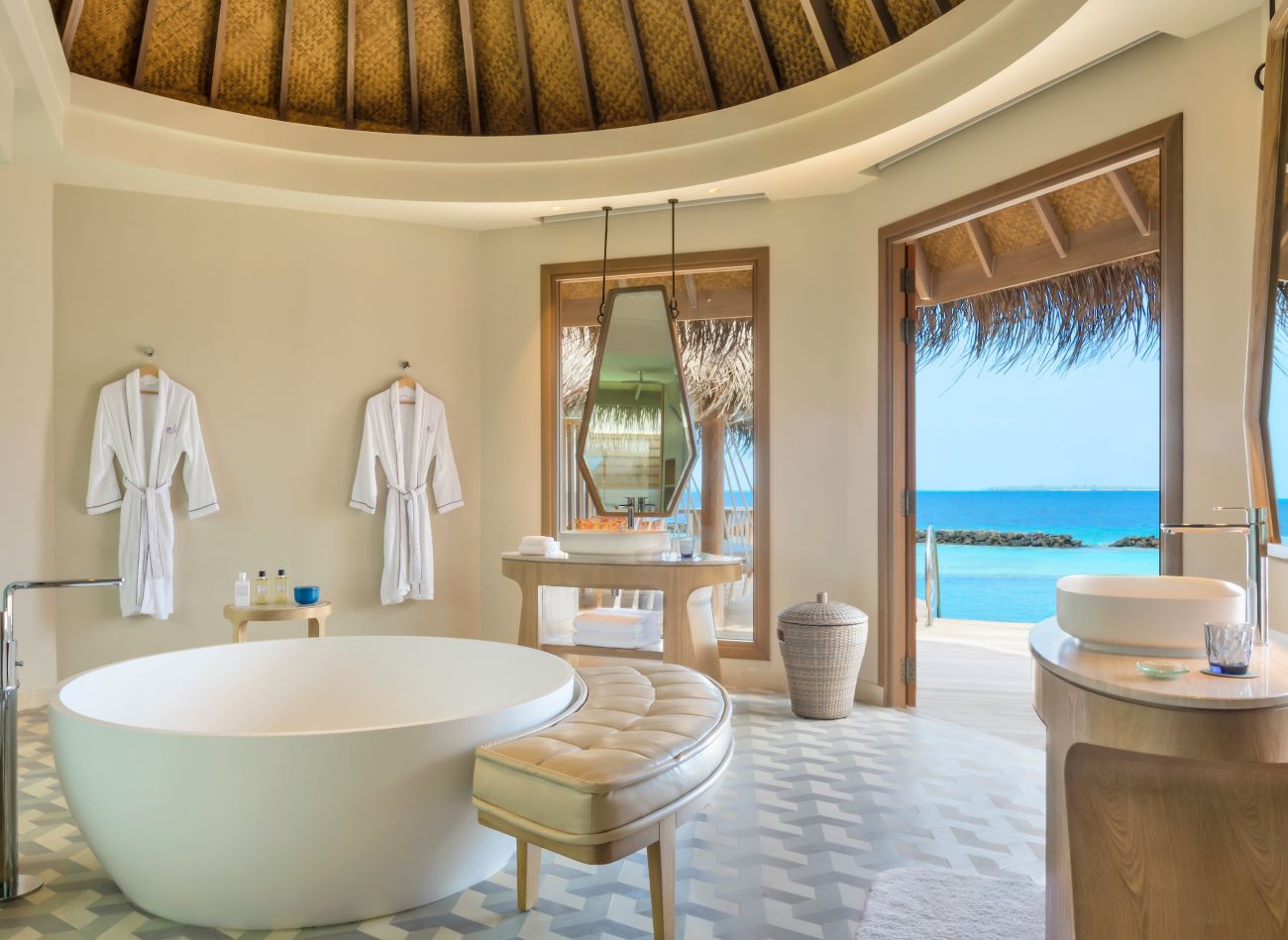 Nautilus Ocean Residence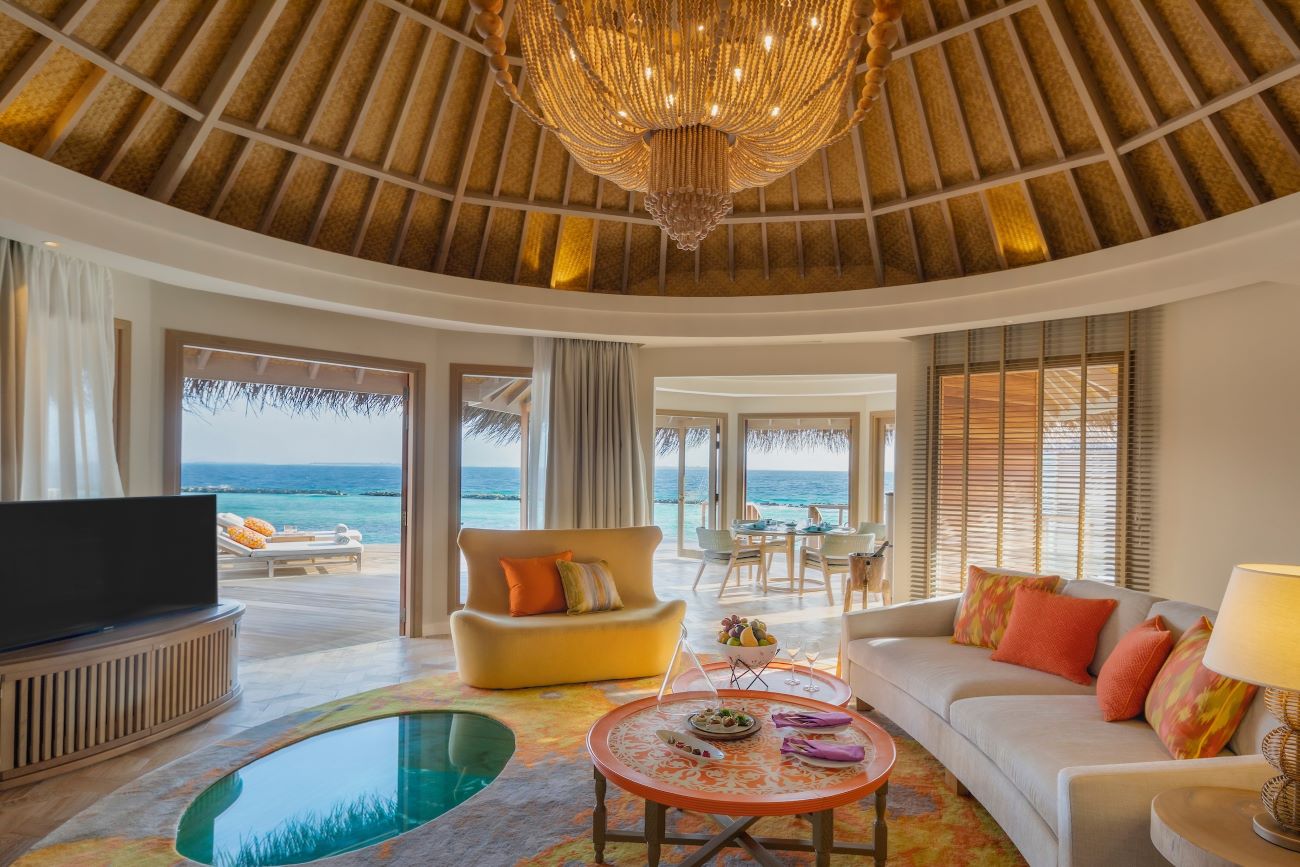 Nautilus Ocean Residence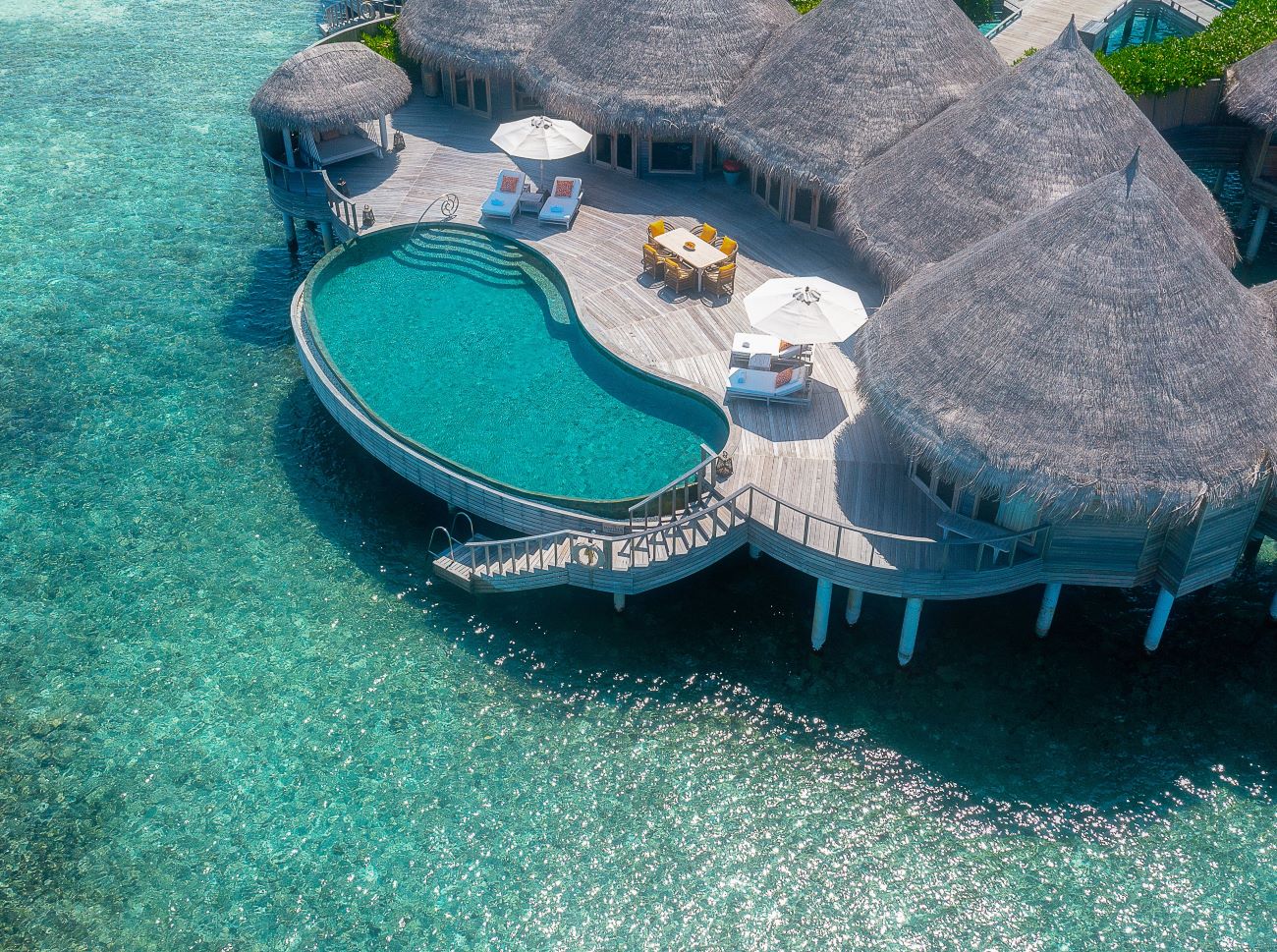 Nautilus Retreat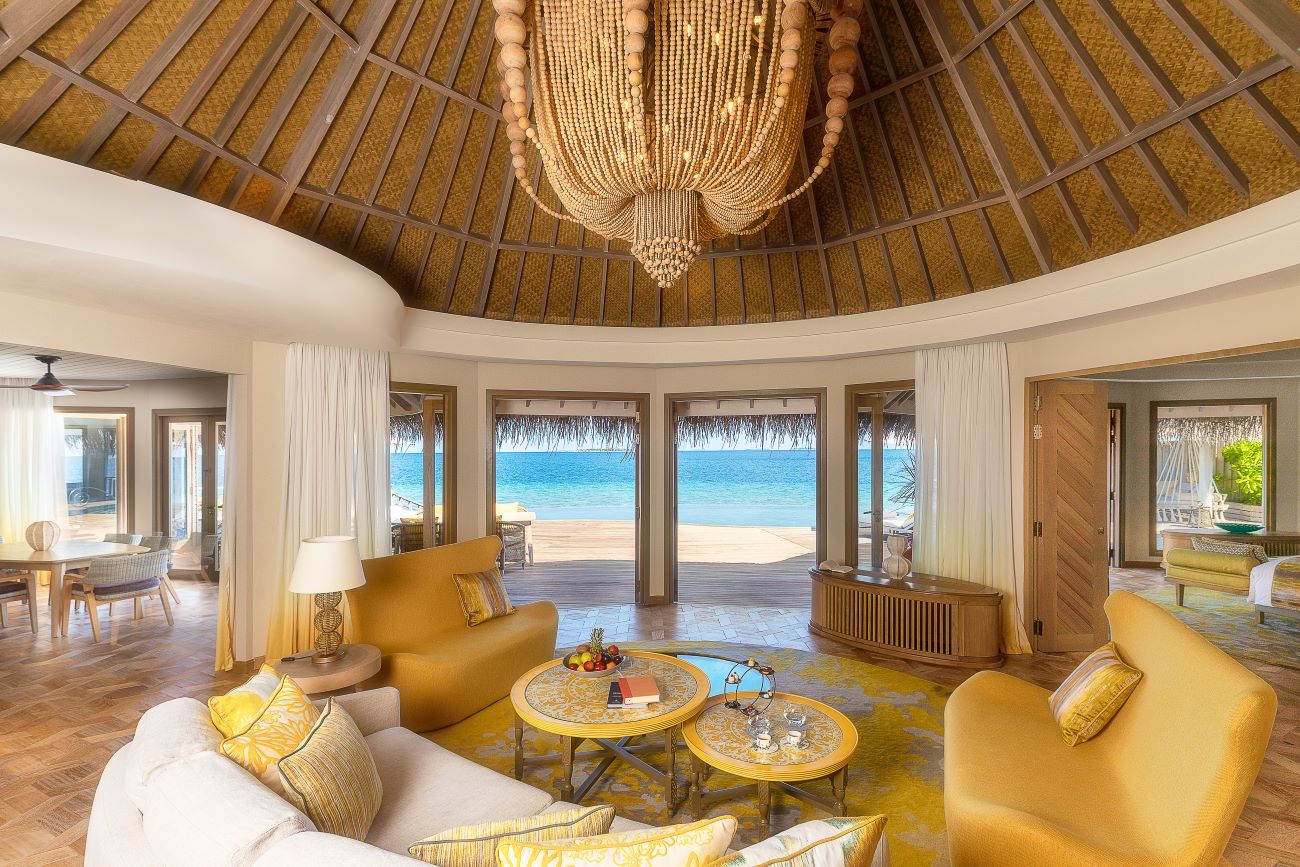 Nautilus Retreat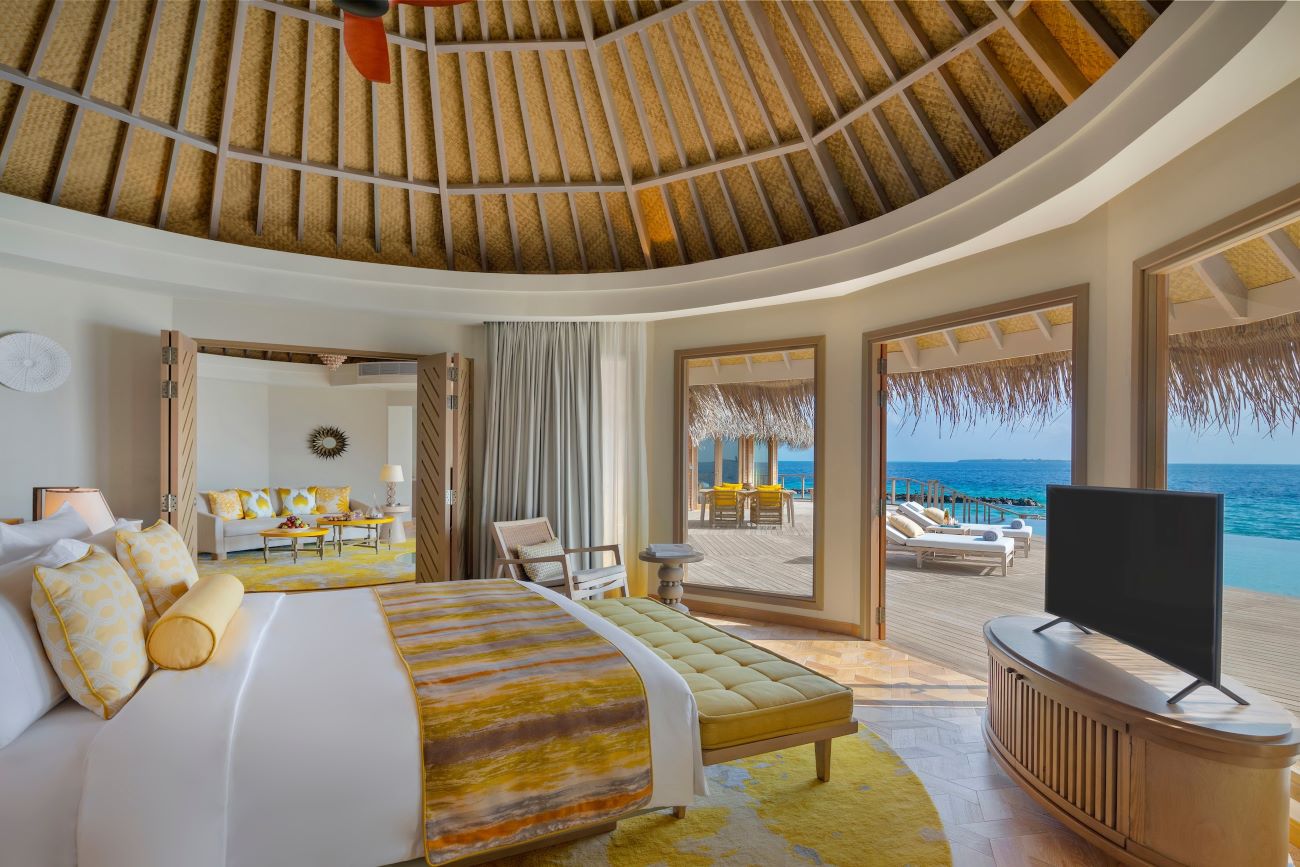 Nautilus Retreat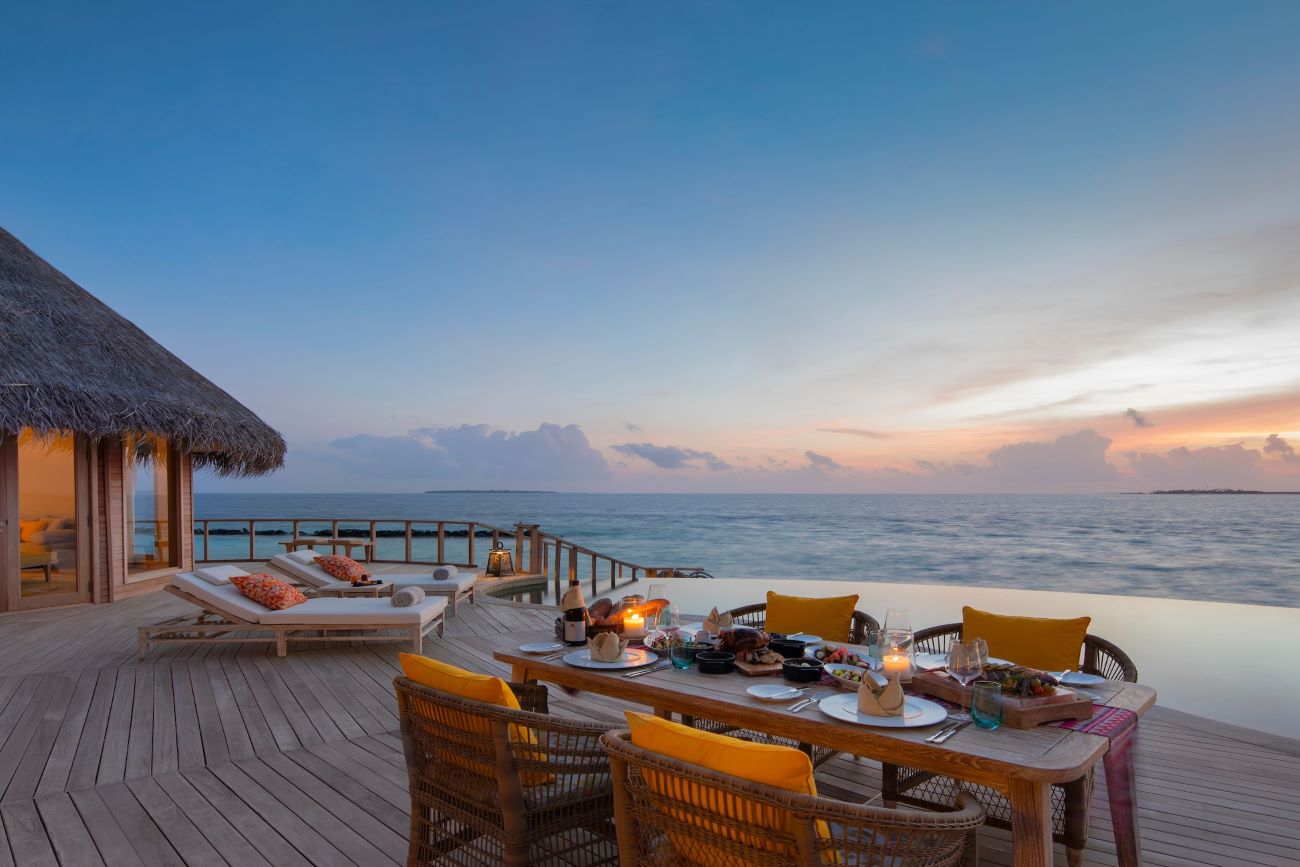 Nautilus Retreat
A bohemian luxury island with just 26 villas are located in the UNESCO World Biosphere Reserve of Baa Atoll. It takes about 30 minutes get there on seaplane that keeps you mesmerized by the scenic views of atolls and islands of Maldives at the bird's eye view. Once you arrive the bohemian paradise you have your luxury villa on the beach to enjoy freedom of the private island experience that is shared with few other guests. This island is known to have elevated personalization to next level - a luxurious holiday experience of your own making that know no rules. You could have breakfast for dinner, full body massage at bedtime.
Among the 14 villas on the beach 9 are known as Beach House With Private Pool which measures 309 sqm in size. The oval shaped bedroom is adjoined to expansive living area and bathroom, each erects its own conical roof that is thatched with palm leaves. Outdoor deck and oval shaped pool with temperature controlling compliments the overall architecture of these tropical luxury.
These private beach houses are encircled with natural vegetation except a narrow walkway towards the white sand beach. This ensures privacy while you enjoy the temperature controlled private pool. You can do sun bathing at the pool or on the beach loungers. Swaying palm trees of different sizes and shapes located amid vegetation gives a feeling of exotic nature.
The Nautilus offers 3 different options to experience private water villa living. Among them are the 2 Ocean Residence With Private Pool which covers an area of 453 sqm in nature-inspired luxury architecture aimed at pure joy in private living. The pebble shaped pool over looks both the lagoon and ocean. Guests enjoying the temperature controlled pool in these villa are not exposed to guests in other villas. You can indulge in completely privacy and get mesmerised by the stunning golden sunsets or some dolphins that may show up to enjoy peaceful weather.
Ocean Houses are also located near the Ocean Residences. The 8 units of Ocean House measures 282 sqm and comes with temperature-controlled infinity pool and stairs to go down for snorkeling at the house reef. Despite being smaller than other houses there is total privacy in the pool. All the water villas at the Nautilus features glass floor section, coral beneath attracts fish and it is timeless experience to watch them in their natural habitat.
The prime spot of the water villa neighbourhood is overtaken by the most luxurious overwater accommodation unit known as the Nautilus Retreat With Private Infinity Pool. This 2 bedroom villa is humongous and yet so private and perfect for a family getaway. Measuring 542 sqm in size this luxury abode opens up the view of Indian Ocean to 180 degrees, facing directly at sunset. Enjoy a vacation in this villa makes you feel like rest of the world does not exist. When you have your personal butler attending to every request at any time, there is little need to leave comfort of you private retreat. The Nautilus, despite being a tiny slice of paradise, is rare to spot other tourists on the island. Private lifestyle is the norm at this island and your wishes are served where you are or where you want to be, your special moments happen with your loved partner in secluded luxury.
If 2 bedrooms are not enough for your family or you just adore to stay close to powdery white sand the Nautilus Mansion is the ultimate choice to indulge in bohemian luxury. Designed by the owner himself as his own beach residence the villa expands to 922 sqm and comes with 3 bedrooms and a large pebble-shaped private pool overlooking the beach. There is a separate living area for all the family members to enjoy together while each room is equipped with lavish facilities.
The ultimate in luxury and seclusion is available in the
private island that you can rent exclusively
and there is beach villa with 3 bedrooms and another 2 bedroom water villa to stay. You can decide where you want to stay or even switch between the villas as you please. The entire island is there for you, with a fully staffed overwater spa, entertainment facilities, watersports and more. World class dining is arranged next door, just a 3 minute pontoon boat to go across to Waldorf Astoria Maldives. You can also ask the butler to serve anything and everything on the beach of private island. If you need to accommodate family and friends there is an additional residence, the island can host up to 24 guests. But, you can even go beyond this limit with rooms booked from Waldorf Astoria as it takes only few minutes in between.
Extravagance Luxury
Cheval Blanc Randheli Maldives is one of the top ultra-luxury resorts known for extravagant holidays for the richest people on earth, including Princess Kate Middleton and Price William. There are 7 different accommodation options, each beach villa comes as a separate unit with some vegetation and space around and face direct to the beach, water villas also maintain individual villa concept with spacing between the units and faces either to lagoon or the ocean. This ensures freedom and privacy for each villa.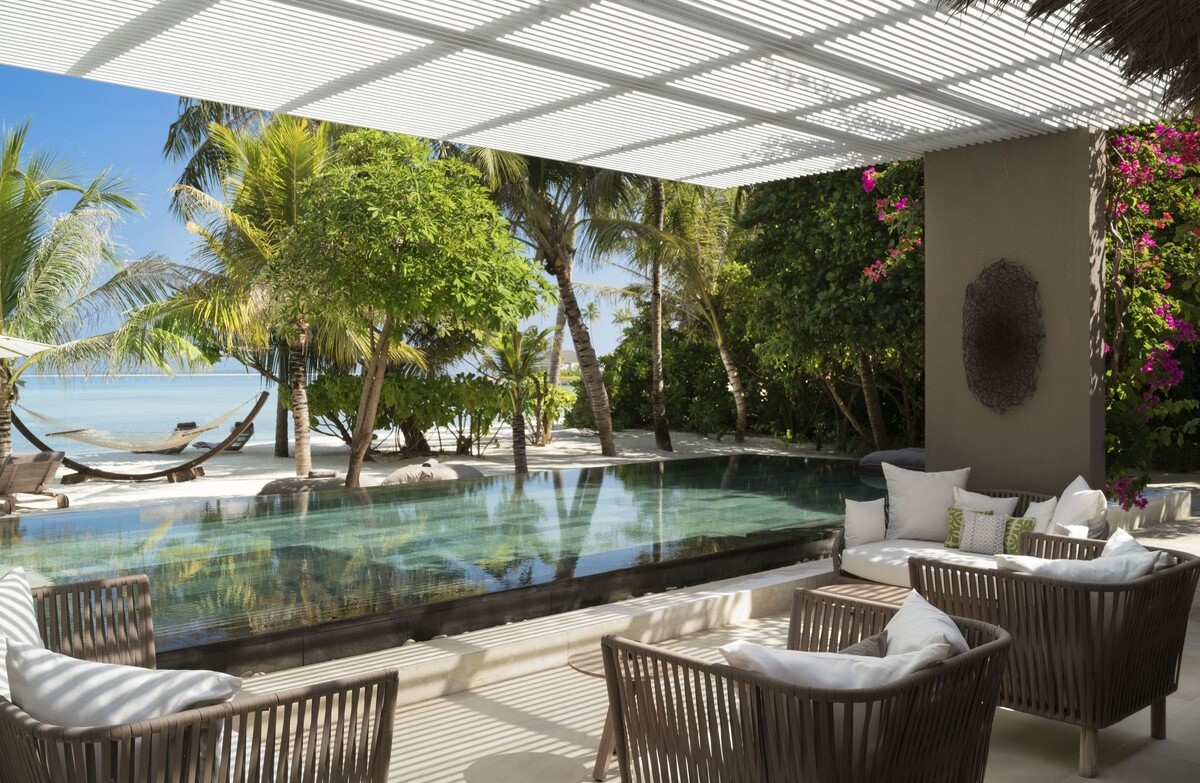 There are 16 units of Island Villa In Cheval Blanc Randheli. Distance between villas vary typically from 12 metres to 15 metres. In front of the villa is a private pool and then the beach. Though it is not common, it is possible for other guests to cross Infront of your villa beach, erecting barriers to secure 100% privacy may affect the views. Considering these factors you still have a private beach where you can enjoy amazing views in luxury. The Island Villa occupies a space of 240 sqm for single bedroom units, while the 2-bedroom Island Villa expands to 300 sqm. The private pool measures 12 metres in length and there is an outdoor dining pergola by the pool. The interior is divided into 3 sections which includes the living area in the middle, bedroom on one side and bathroom on the other. Cheval Blanc being part of the Paris fashion brand LVMH, there are luxury amenities in each room.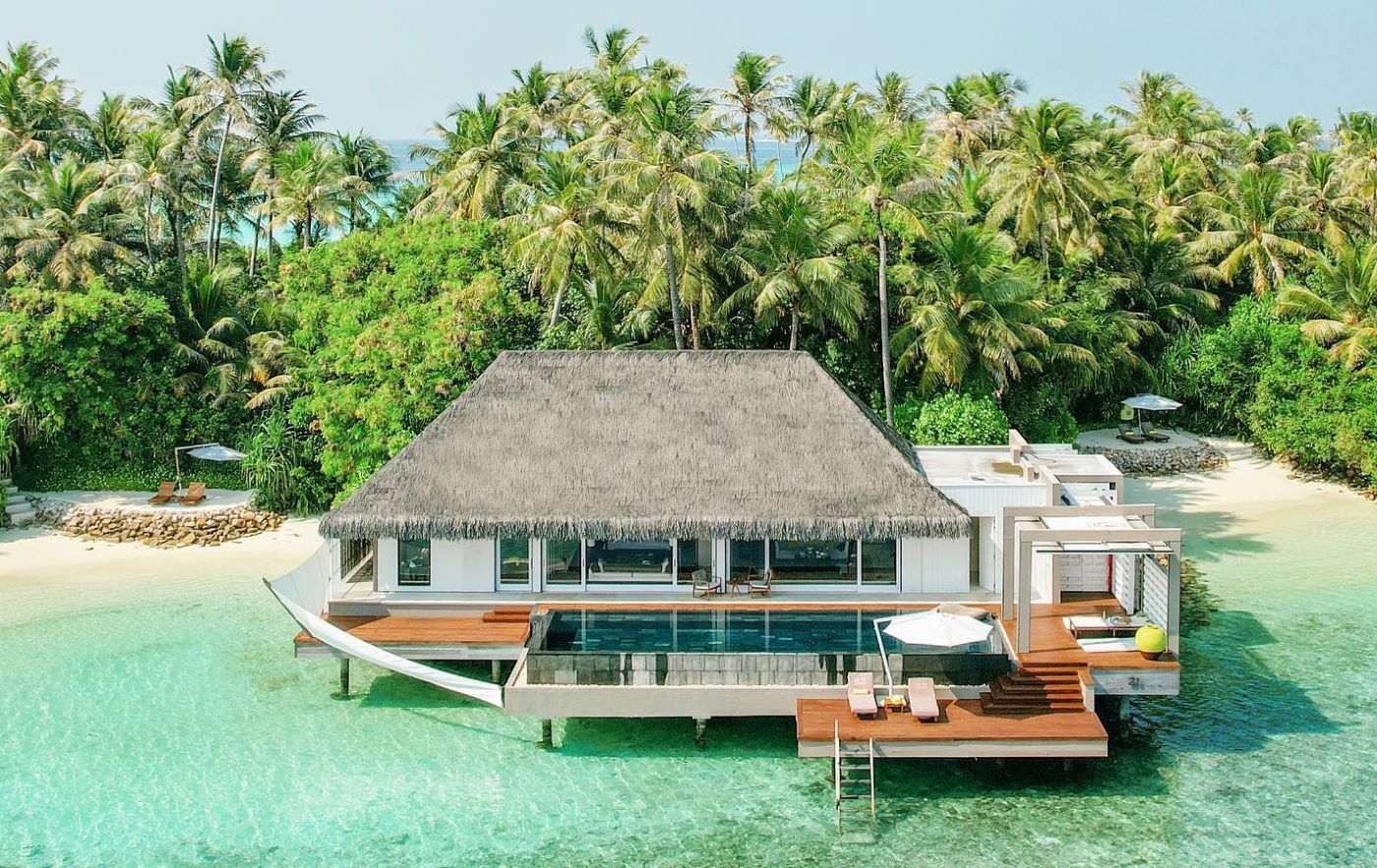 If you wish to swim in total privacy the villa you should book is the Garden Water Villa. There are 8 units in this category and villas face the ocean instead of the lagoon. This ensures that you can swim in the private pool without having being distracted by boats or watersports activities taking place in the lagoon. Fishing boats passing by is extremely rare, at a distance it happens rarely as you glance activities taking place in the India Ocean.
To get to Cheval Blanc Randheli it takes a scenic seaplane flight for 45 minutes from Velana International Airport or domestic flight transfer to Maafaru International Airport which is just 30 minutes by speedboat. Luxurious thrillers fly on private jet direct to Maafaru airport, there are crew accommodation options and other jet support services available around as you enjoy in private villas of Cheval Blanc Randheli in Noonu Atoll.
Maldives Private Villa Options By The Beach Or Over Water #Maldives #Maldivler #Maldivy #Мальдивы #MaldivesPrivateIsland #PrivateIsland #PrivateRetreat #RetreatIsland #BeachRetreat