The Most Luxurious Resort In Maldives
Based on our knowledge and experience of over 10 years we have selected the most luxurious resort in Maldives. We are selling a small curated collection of resorts and this luxurious island stands out in so many ways. In fact, we would say this is the best hotel in the world. That is our opinion and impression, also of so many guests who had experienced and reviewed about the stay. The best luxurious resort is no other than Waldorf Astoria Maldives Ithaafushi.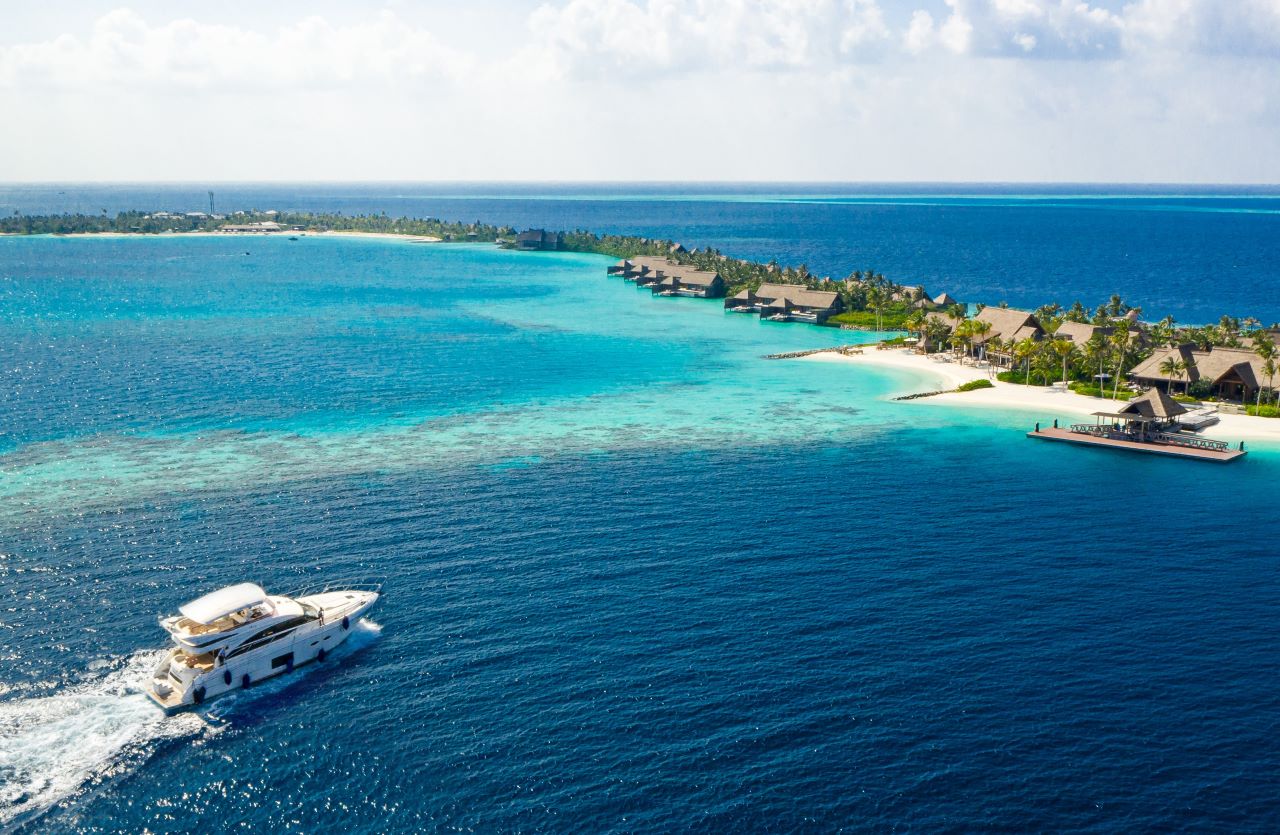 This ultra-luxury resort is located in South Male' Atoll, about 15 miles from Velana International Airport. This is a huge convenience as it takes only 40 minutes to get there by luxury yacht. Resort that are located farther away requires either seaplane or domestic flight transfer to which you have to spend some time in the airport before boarding. Resorts located near the airport mainly offers speedboat or yacht transfer. As for Waldorf Astoria is it a high class luxury yacht that lets you have a different experience prior to reaching your destination.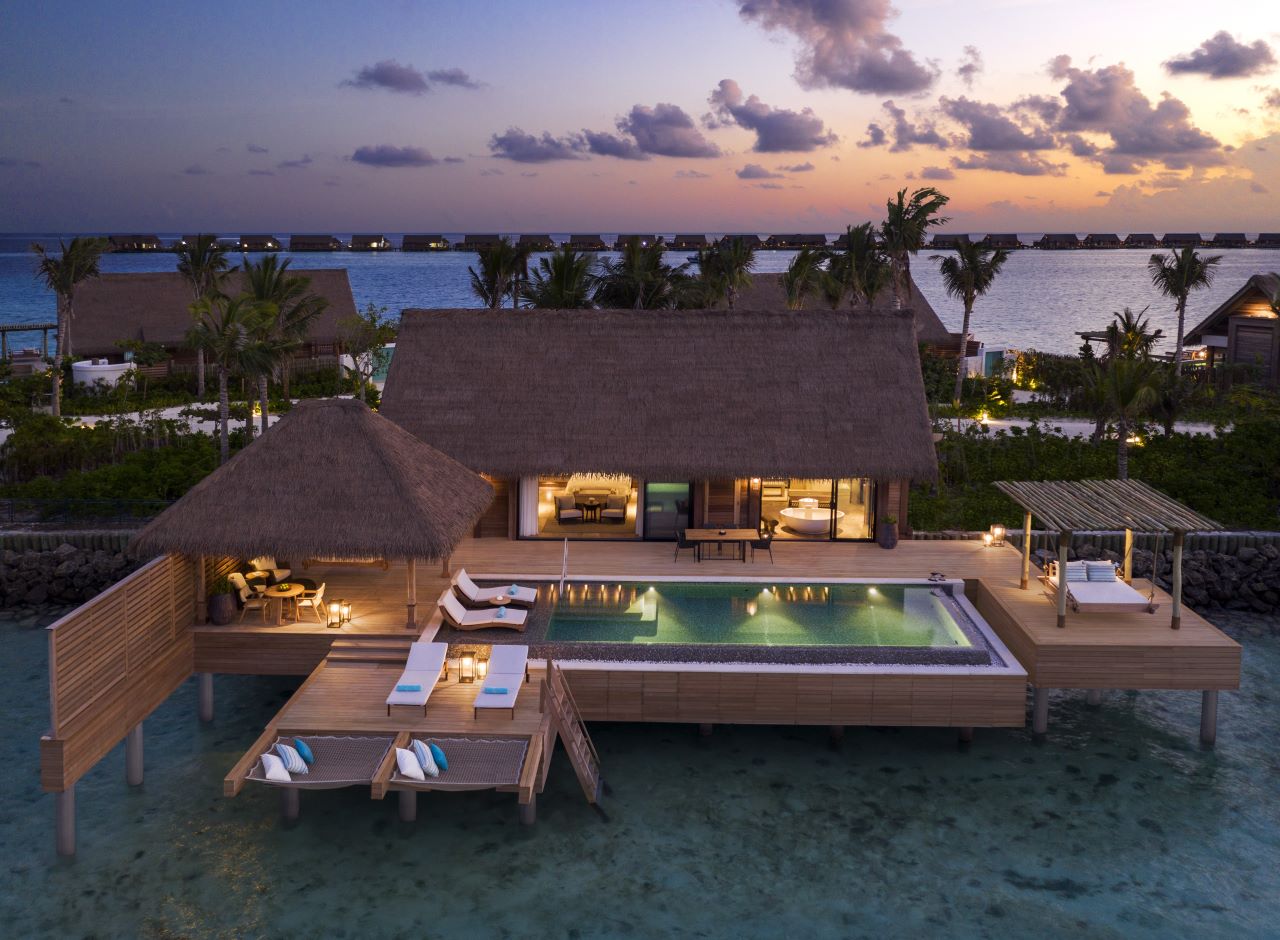 There are 5 different categories of luxurious villas ranging from 1 bedroom to upto 3 bedrooms and a unique private island that accommodates upto 23 guests. Among the total of 121 lavish villas some are located over the water while others on the beach. You can colour your fantasy of living overwater or beach dream. These fantastic villas are just one aspect of the most luxurious Maldives resort.
A fine variety of dining options makes the Waldorf Astoria Maldives even more attractive among the extravagance class of tourists. There are 10 different food and beverage outlets in the resort.
ALL DAY DINING - The main restaurant of the island that serves breakfast, lunch and dinner.
TERRA - Fine dining restaurant at the tree top that gives you a multi-dimensional sensation.
NOODLE BAR - Asia style noodle outlet that serves breakfast and lunch. Everyday dish comes with a different twist.
GRANGE - Poolside restaurant overlooking the lagoon offers fresh salads, pizzas, seafood and grilled meat.
AMBER - The sunset bar to sip drinks while gazing at the horion or savour light dishes and snacks.
LI-LONG - Overwater dining pavilion serves Chinese cuisine including the Pekin Duck, complemented with an amazing view of the ocean.
GLOW - A magnificent pavilion filled with natural light offers indoor dining as well as outdoors. Located among the vegetation with palm trees around, the outlet is open for breakfast and lunch, organic food is the specialty.
YASMEEN - Looking like an ancient Arabian ruin facing the beach it serves Middle Easten cuisine including complex Arabic dishes. Maldivian palm trees found all around the island, at Yasmeen it is a date palm.
PEACOCK ALLEY - A drinks station with indoor and outdoor to lounge and sip some of the finest international drinks.
NAVA - Place to relax on beach loungers and enjoy slow intake of fine drinks.
A wide array of watersports activities are available on your luxury escape to the Maldives. These include windsurfing, catamaran sailing, kitesurfing, stand-up paddle boarding, transparent kayaks, paddle boats. On the motorized line up there is water ski, wake skating, wakeboarding, knee boarding, parasailing, jet skiing, jetpack, electric lift foil, Seabob scooters. Scuba diving options start with Bubblemaker for kids and goes up to different courses and discovering for beginners and experienced drivers. Waldorf Astoria also offers a wreck dive. Regular snorkeling options include private house reef snorkeling and night adventure. There are 3 other activities that are very special – nurse shark snorkeling, dolphin snorkeling, whale shark snorkeling.
For fishing enthusiasts there a big game private trip with luxury Viking Sportfisher 56ft yacht. Regular fishing with other guests can be done with the Sunset Fishing trip that last for 2 hours. The luxurious glass bottom boat is for everyone, to explore the reef edge or deeper areas of the reef, it is ideal for couple or families.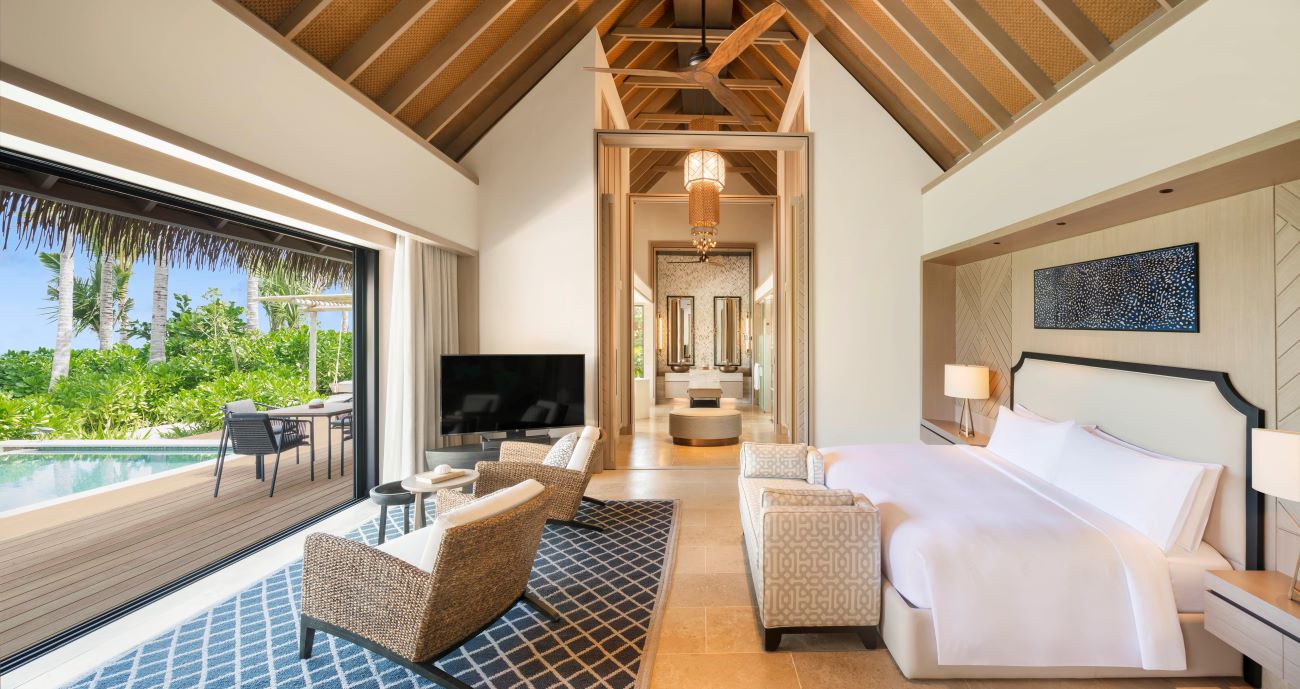 KING BEACH VILLA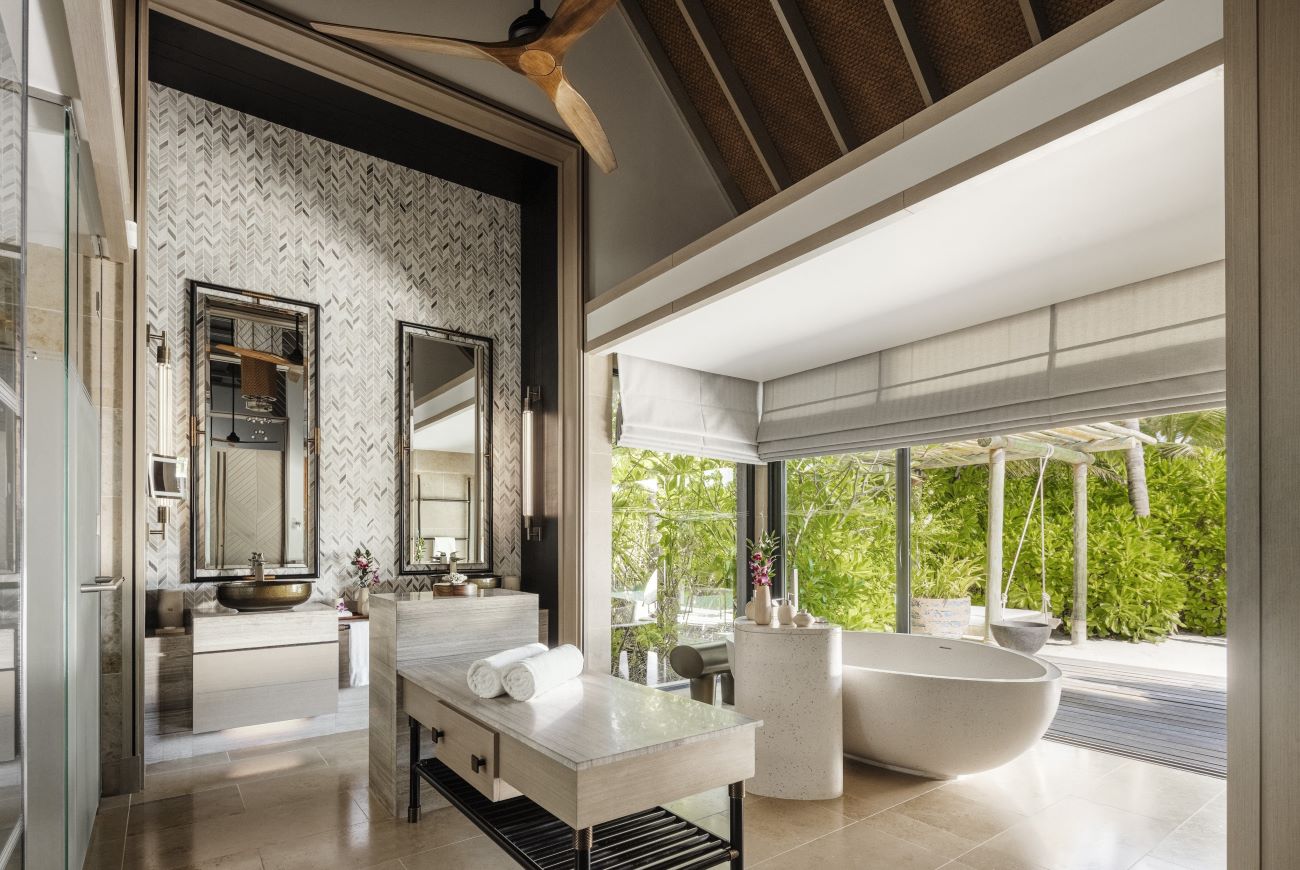 KING BEACH VILLA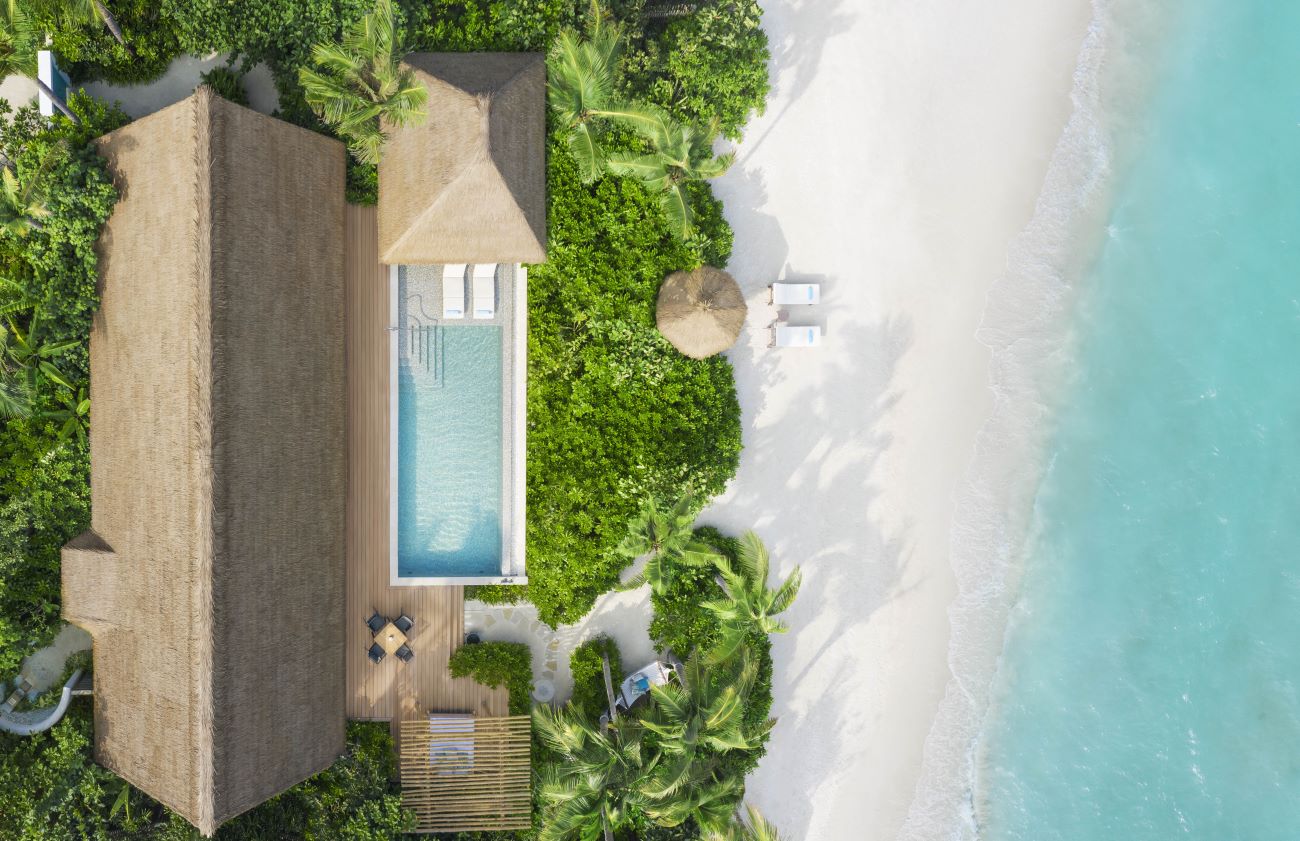 KING BEACH VILLA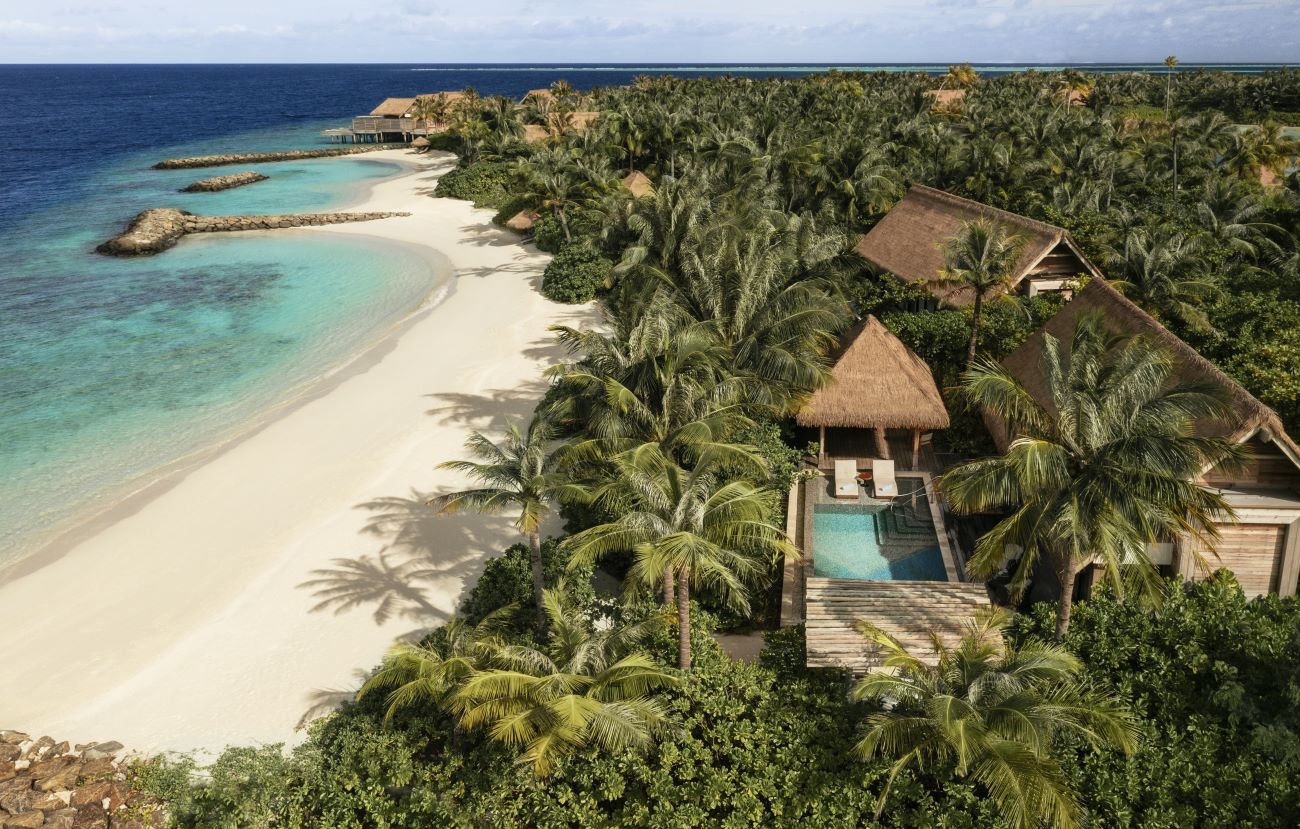 KING GRAND BEACH VILLA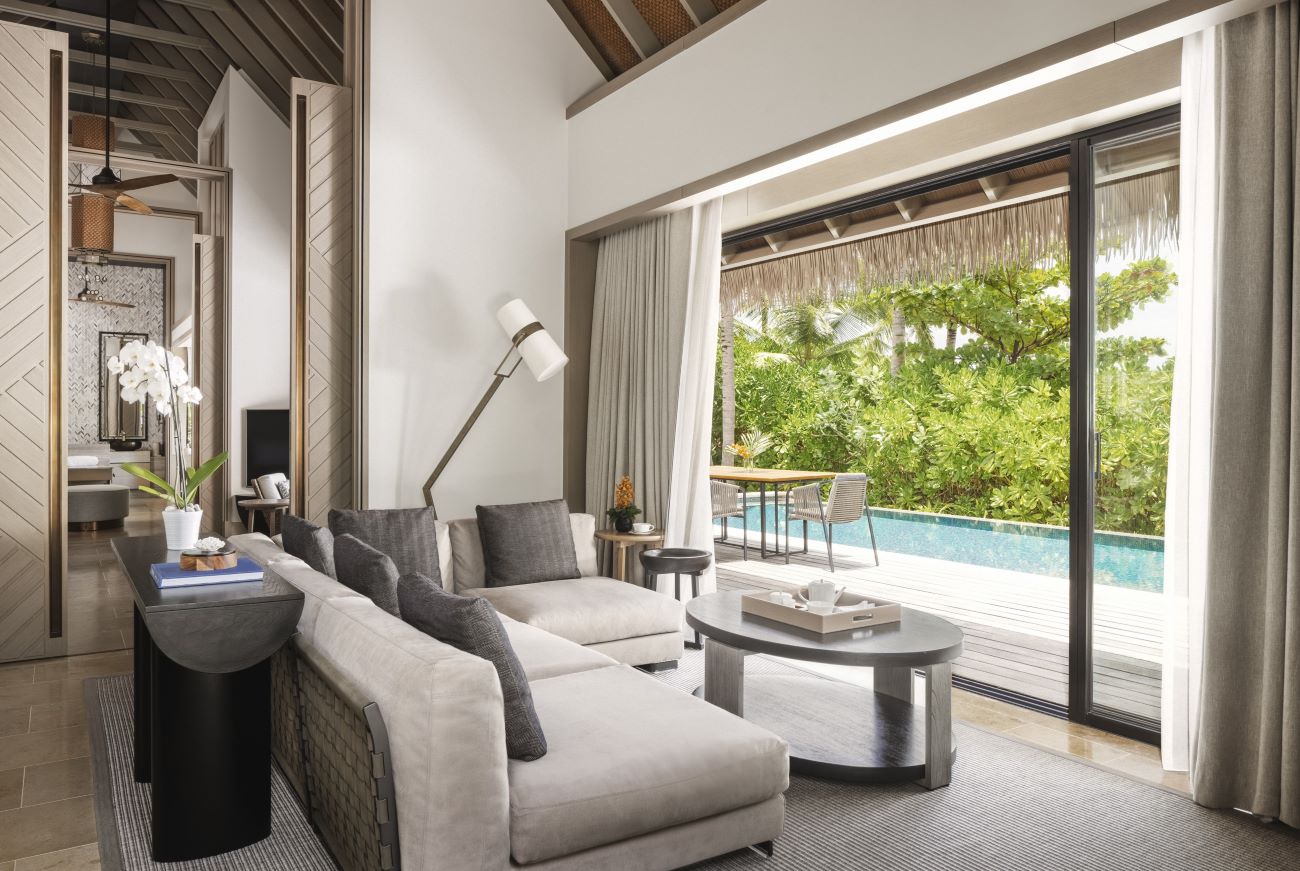 KING GRAND BEACH VILLA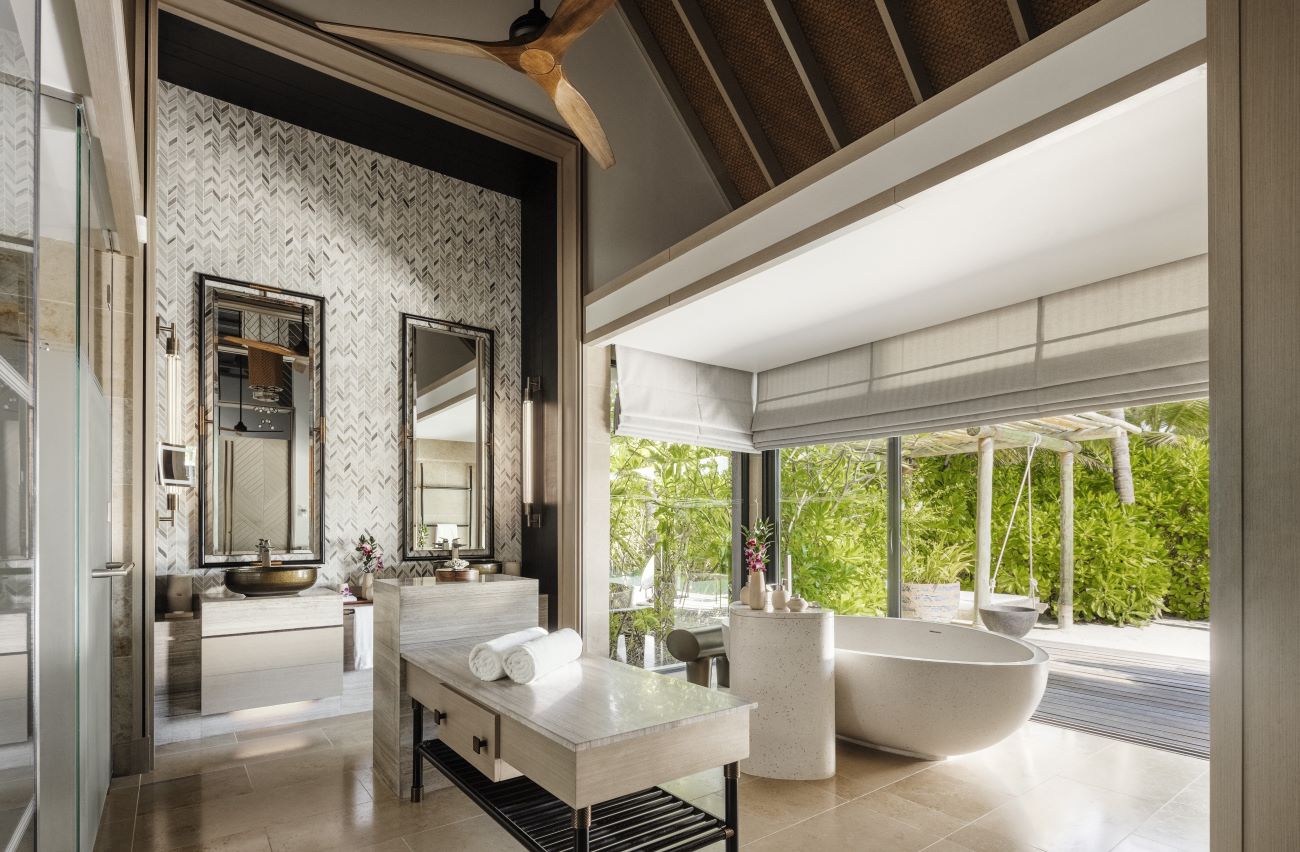 KING GRAND BEACH VILLA
KING OVERWATER VILLA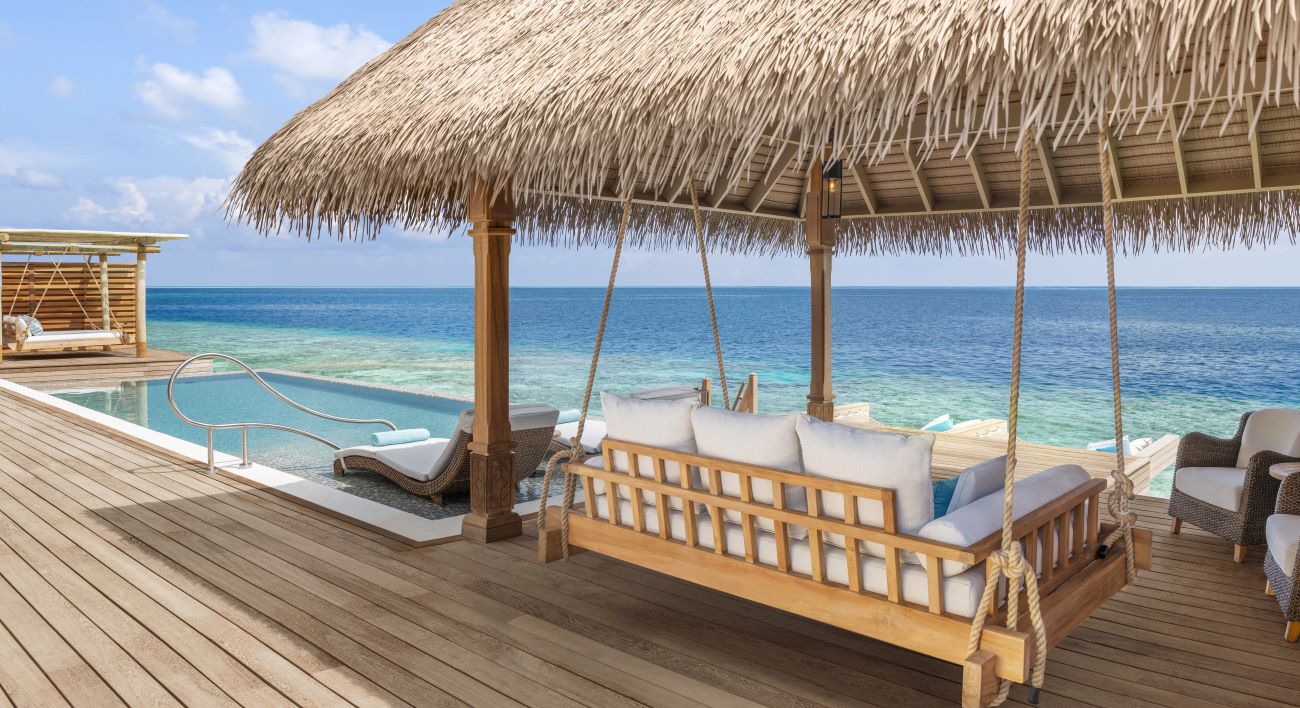 KING OVERWATER VILLA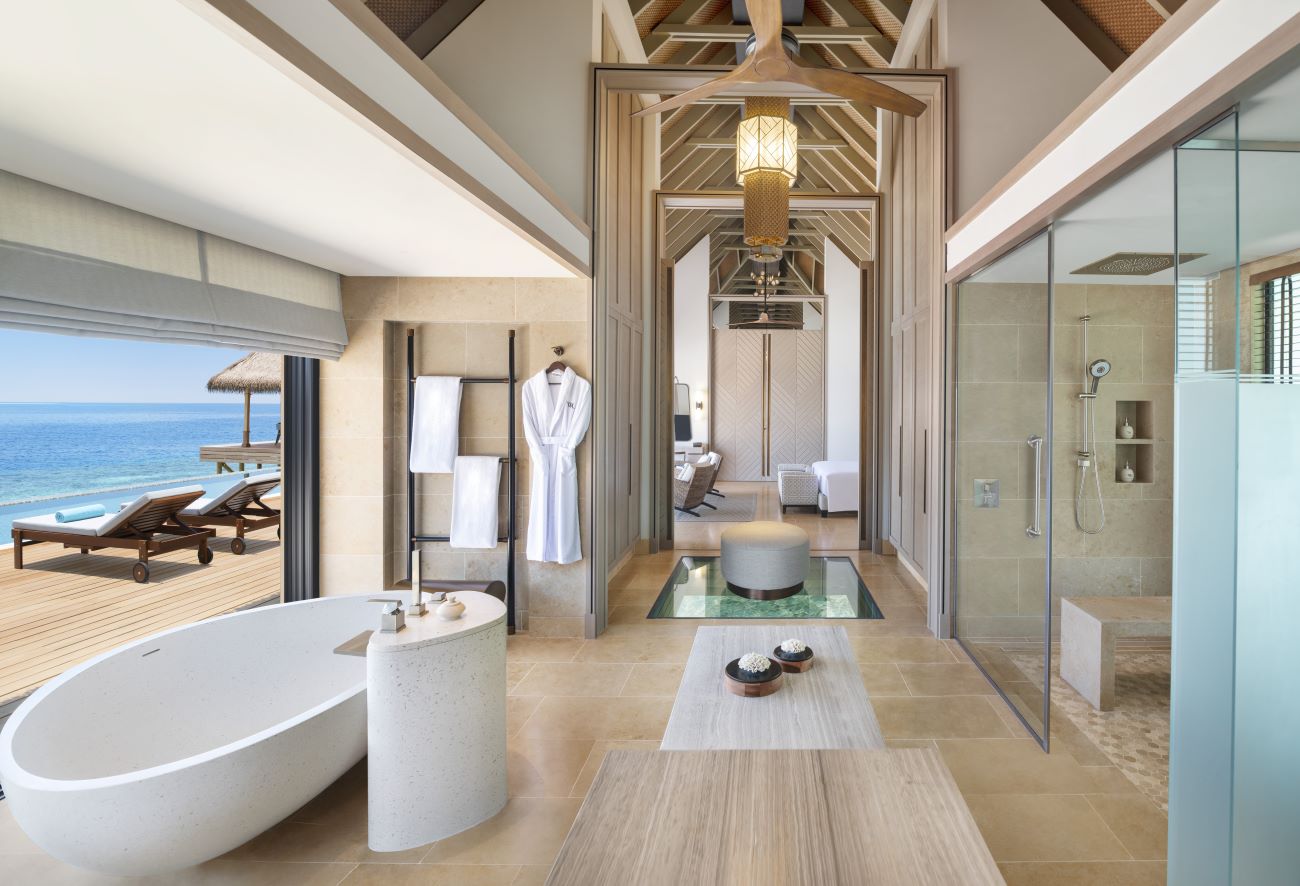 KING OVERWATER VILLA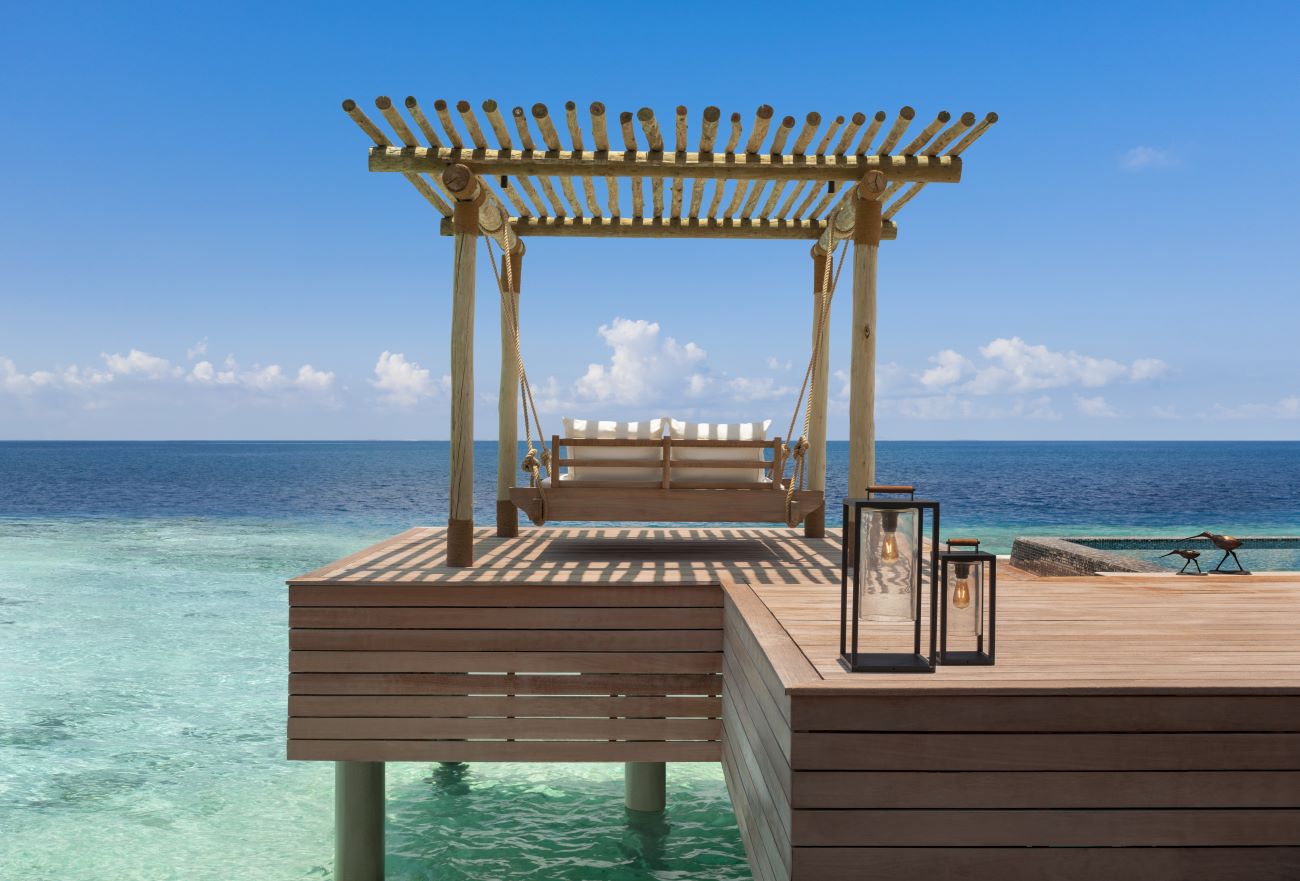 KING OVERWATER VILLA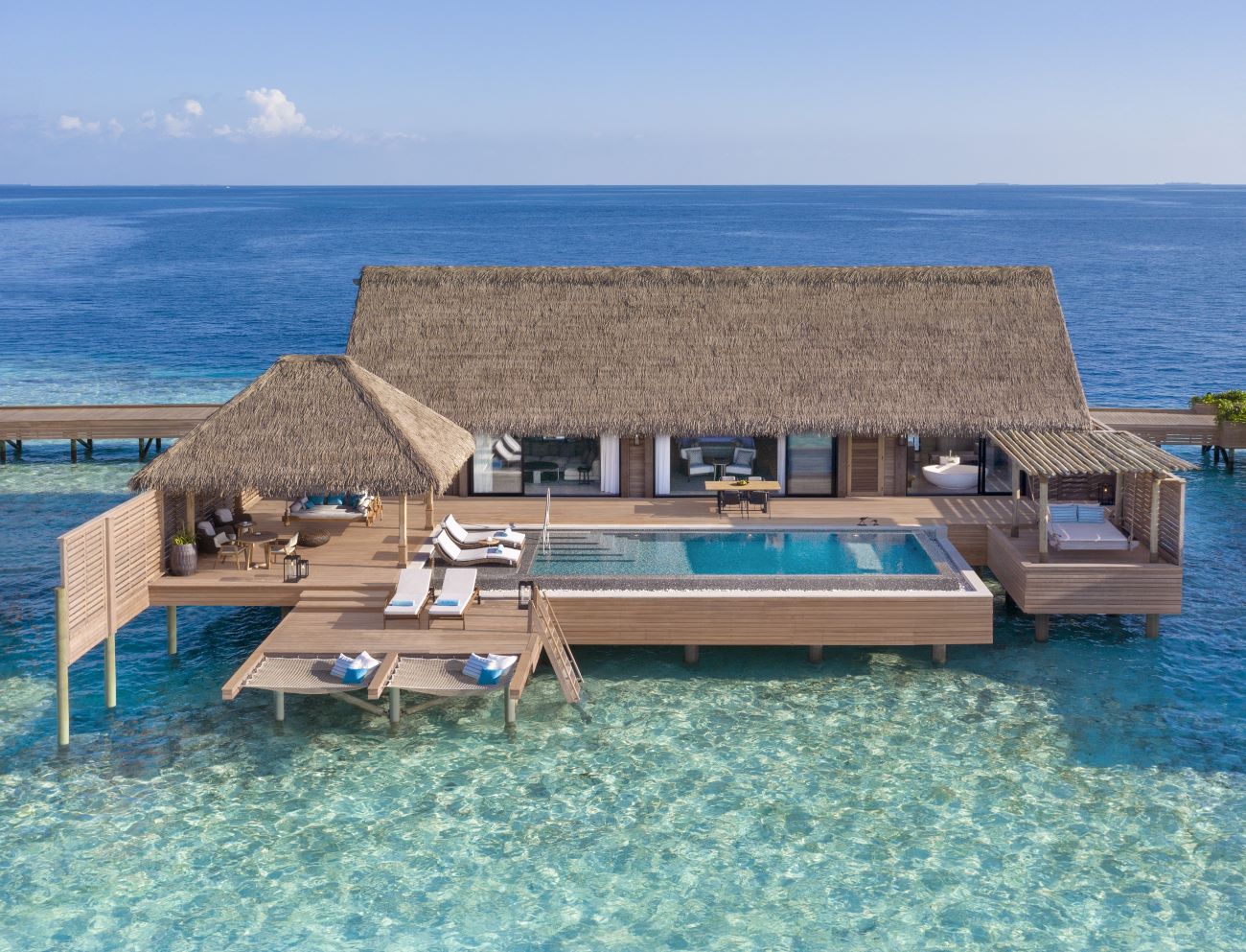 KING GRAND OVERWATER VILLA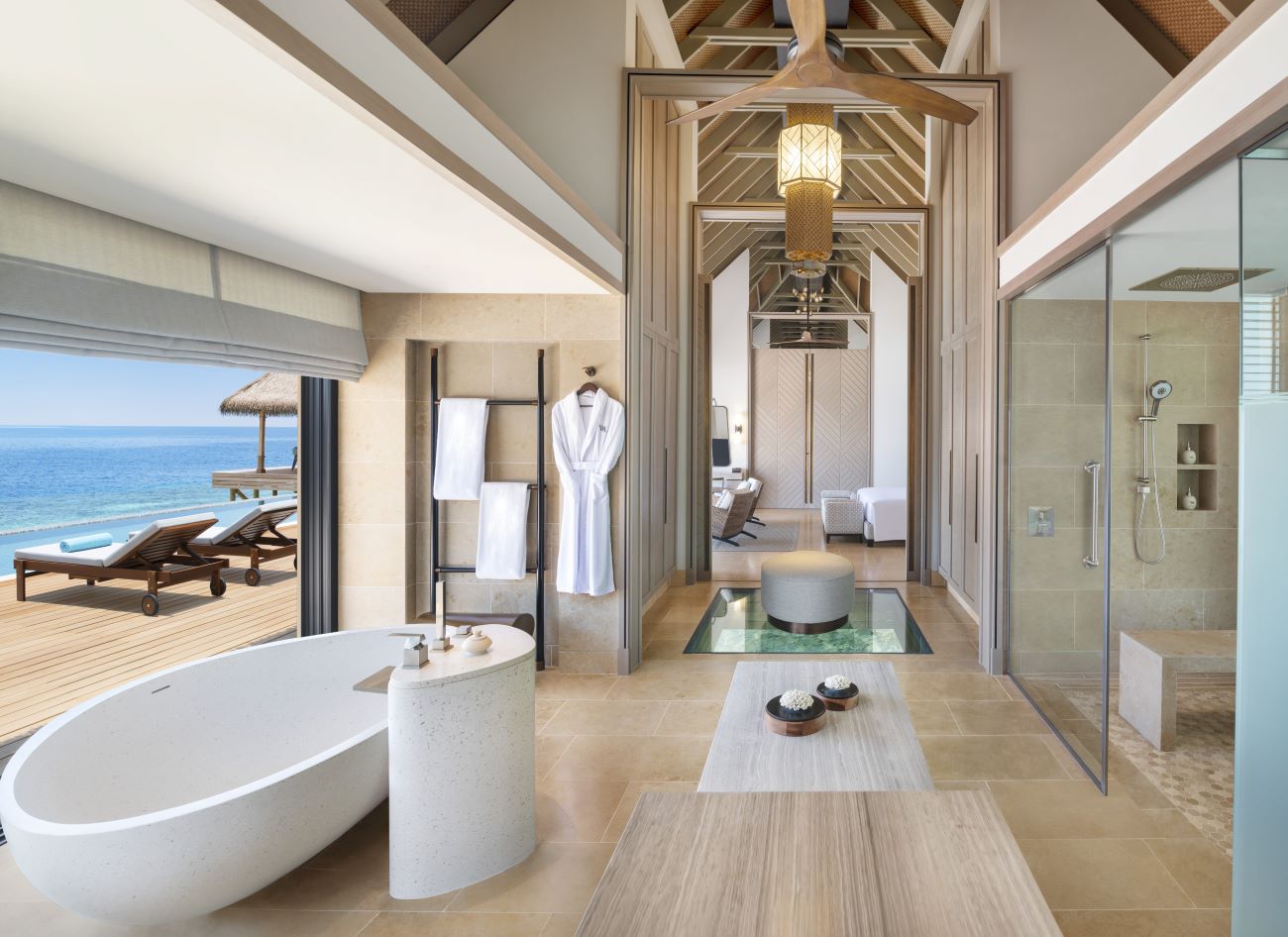 KING GRAND OVERWATER VILLA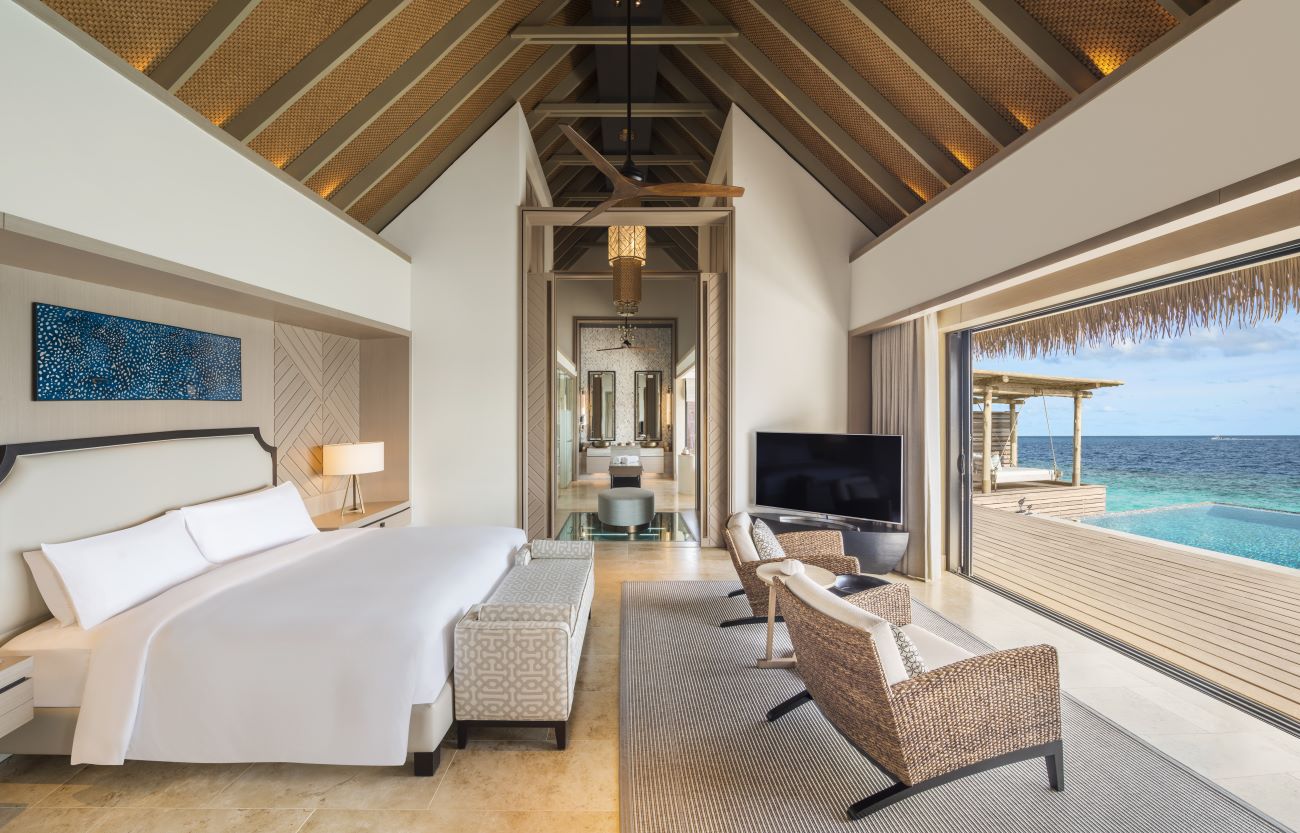 KING GRAND OVERWATER VILLA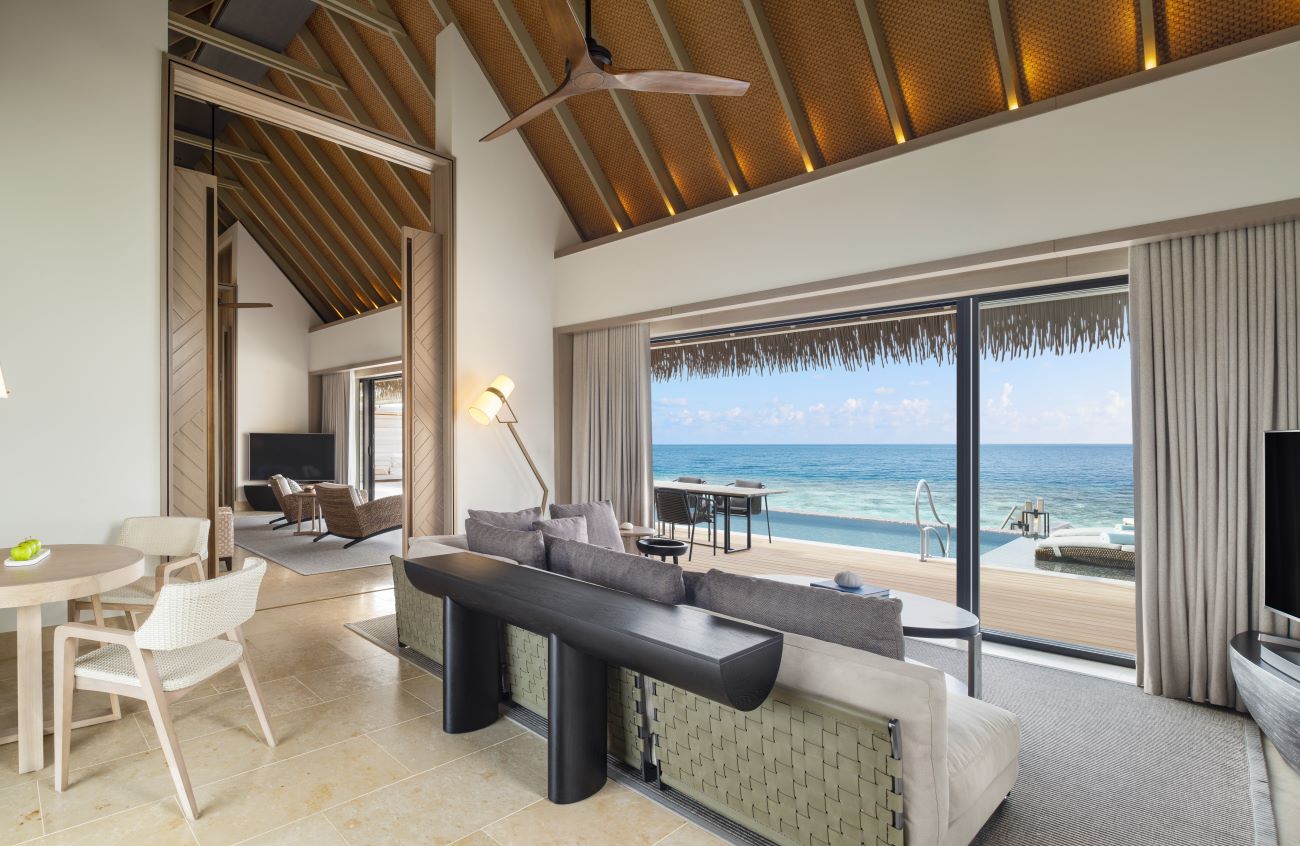 KING GRAND OVERWATER VILLA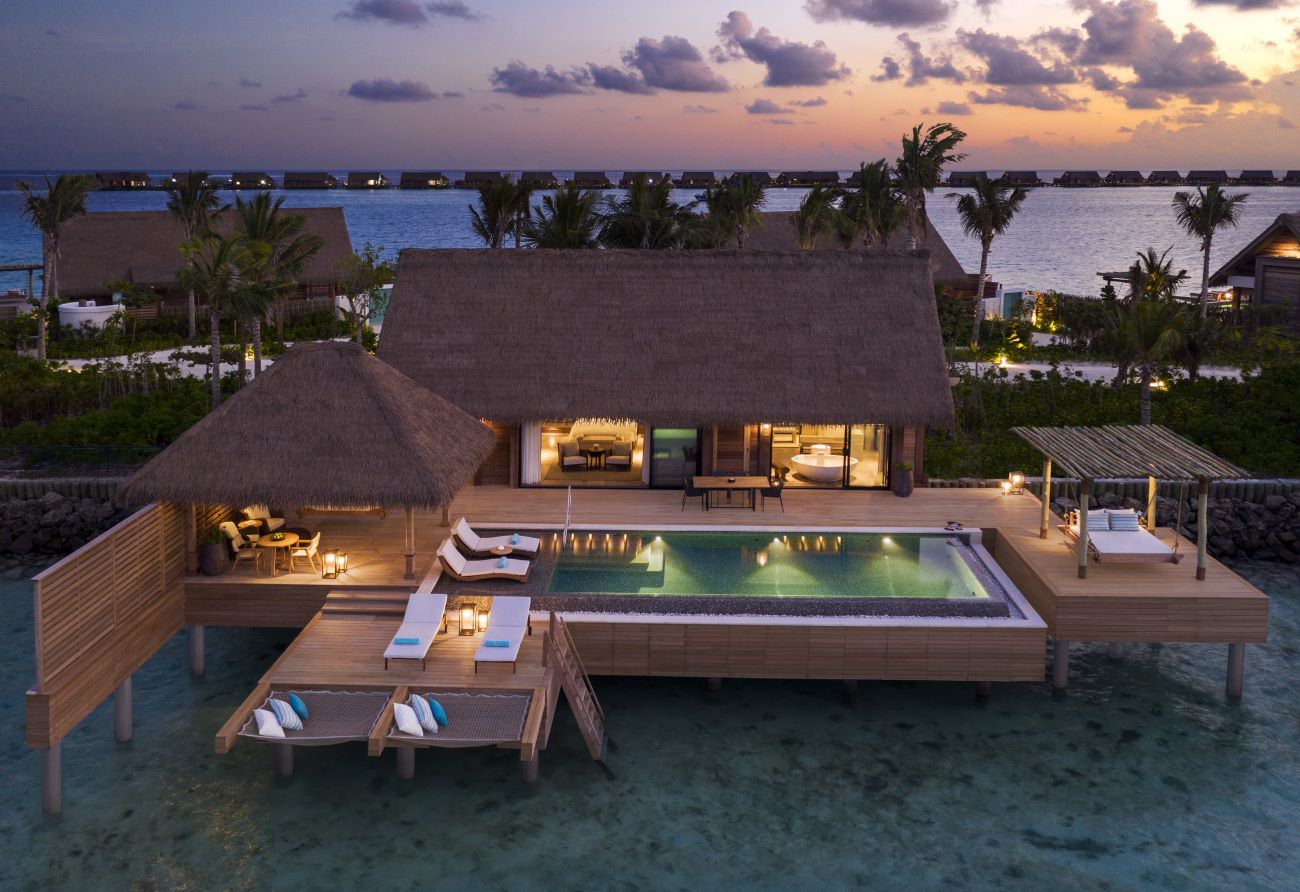 KING REEF VILLA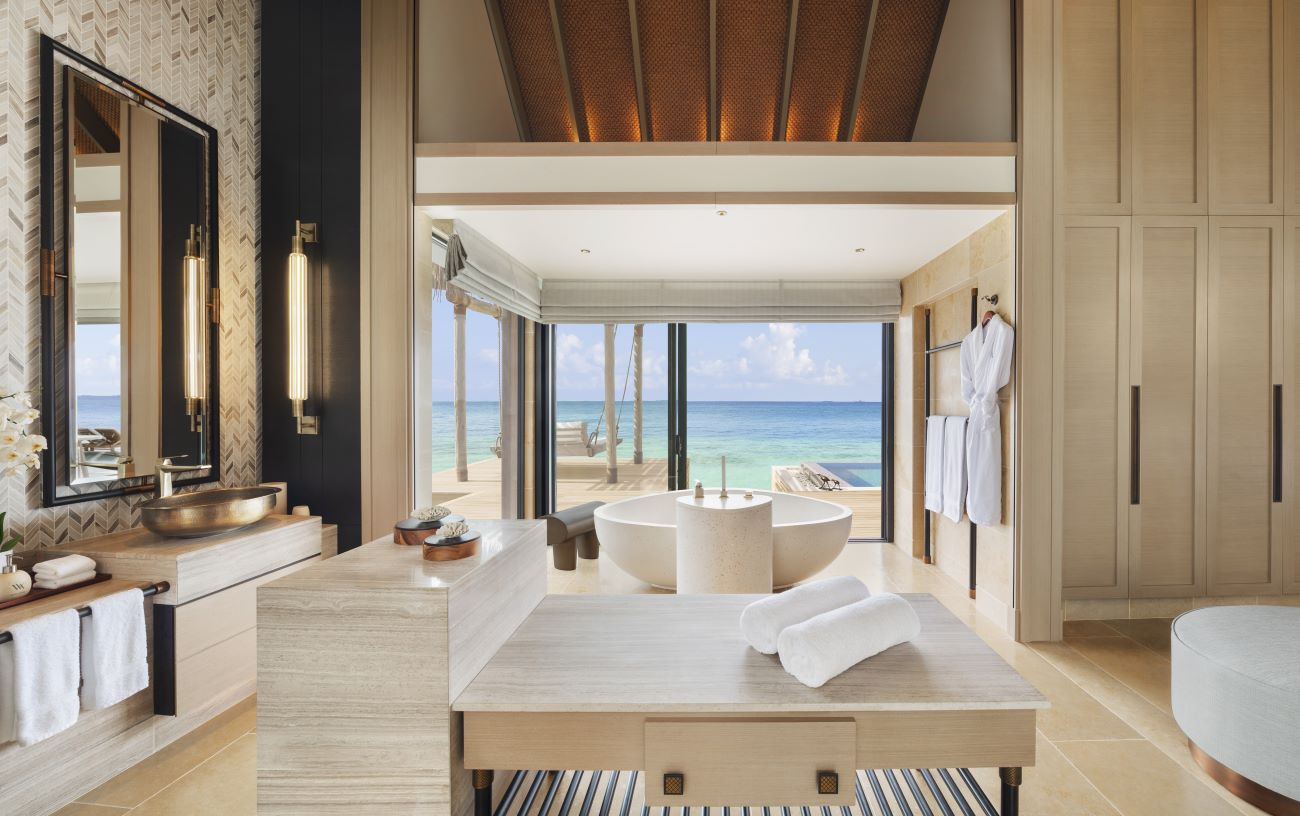 KING REEF VILLA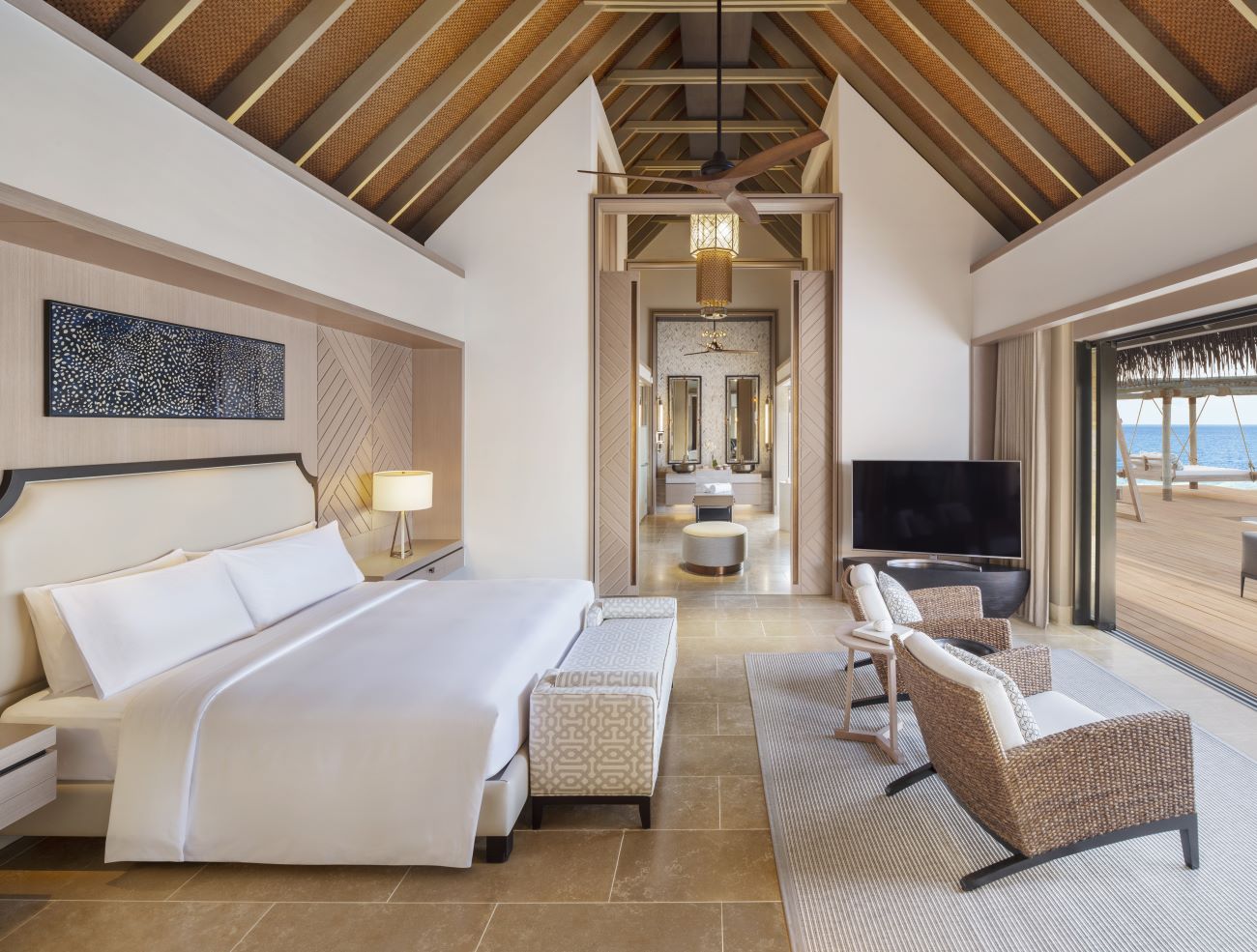 KING REEF VILLA
KING GRAND REEF VILLA
KING GRAND REEF VILLA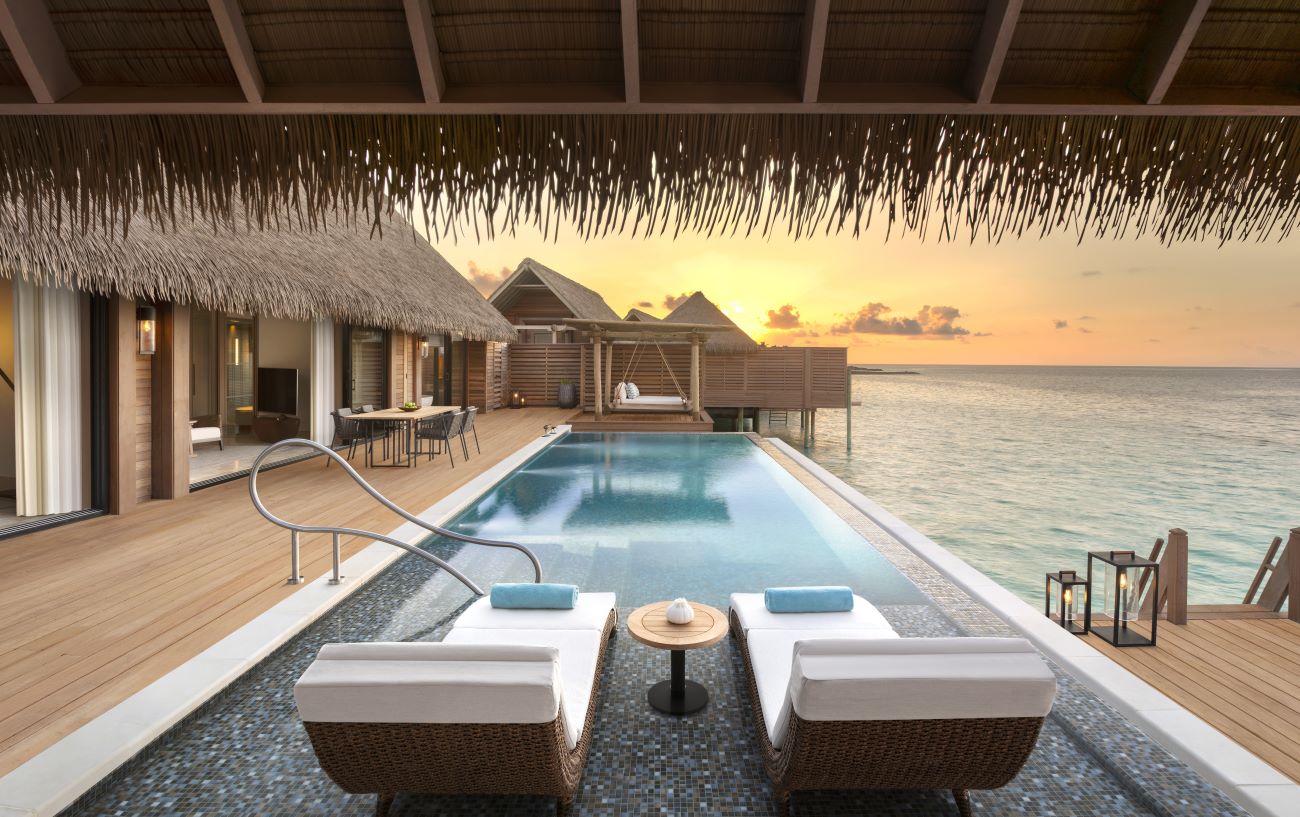 KING GRAND REEF VILLA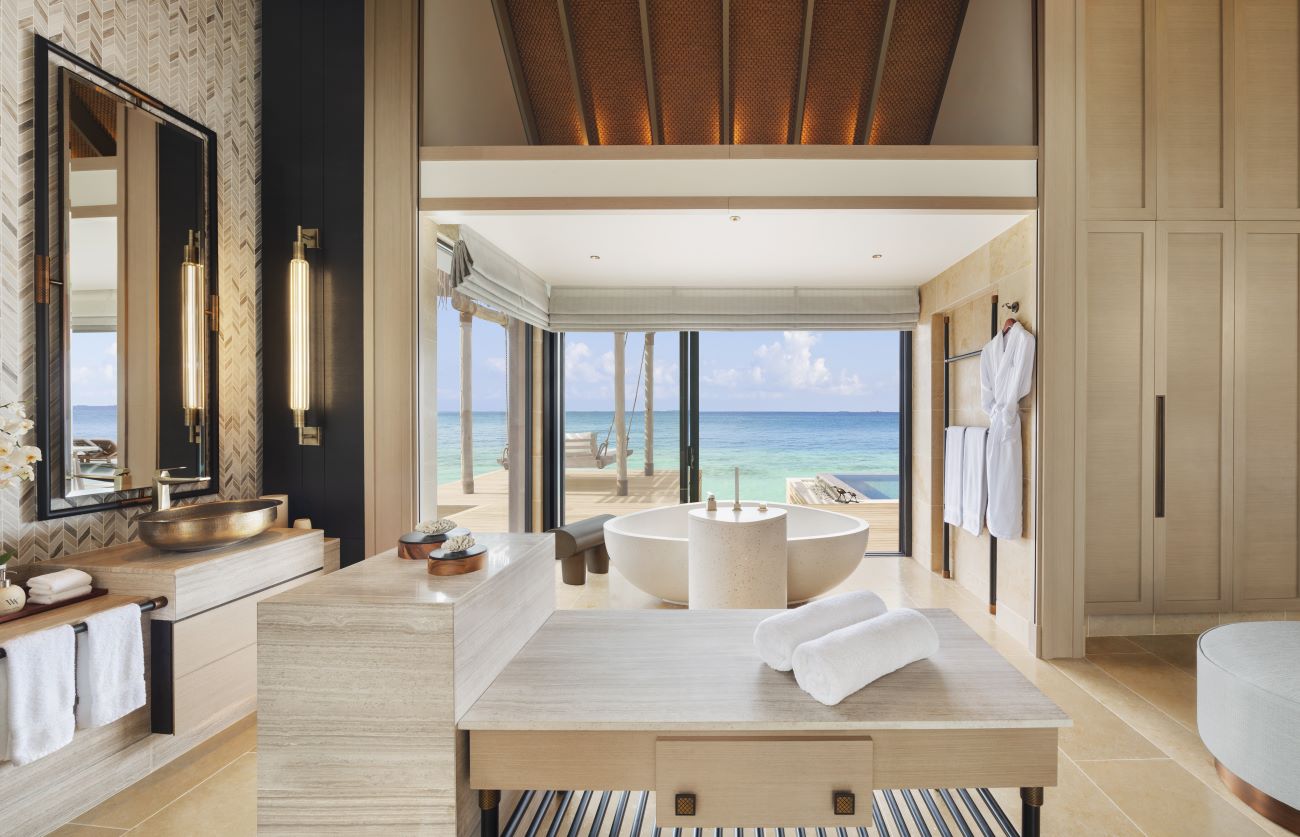 KING GRAND REEF VILLA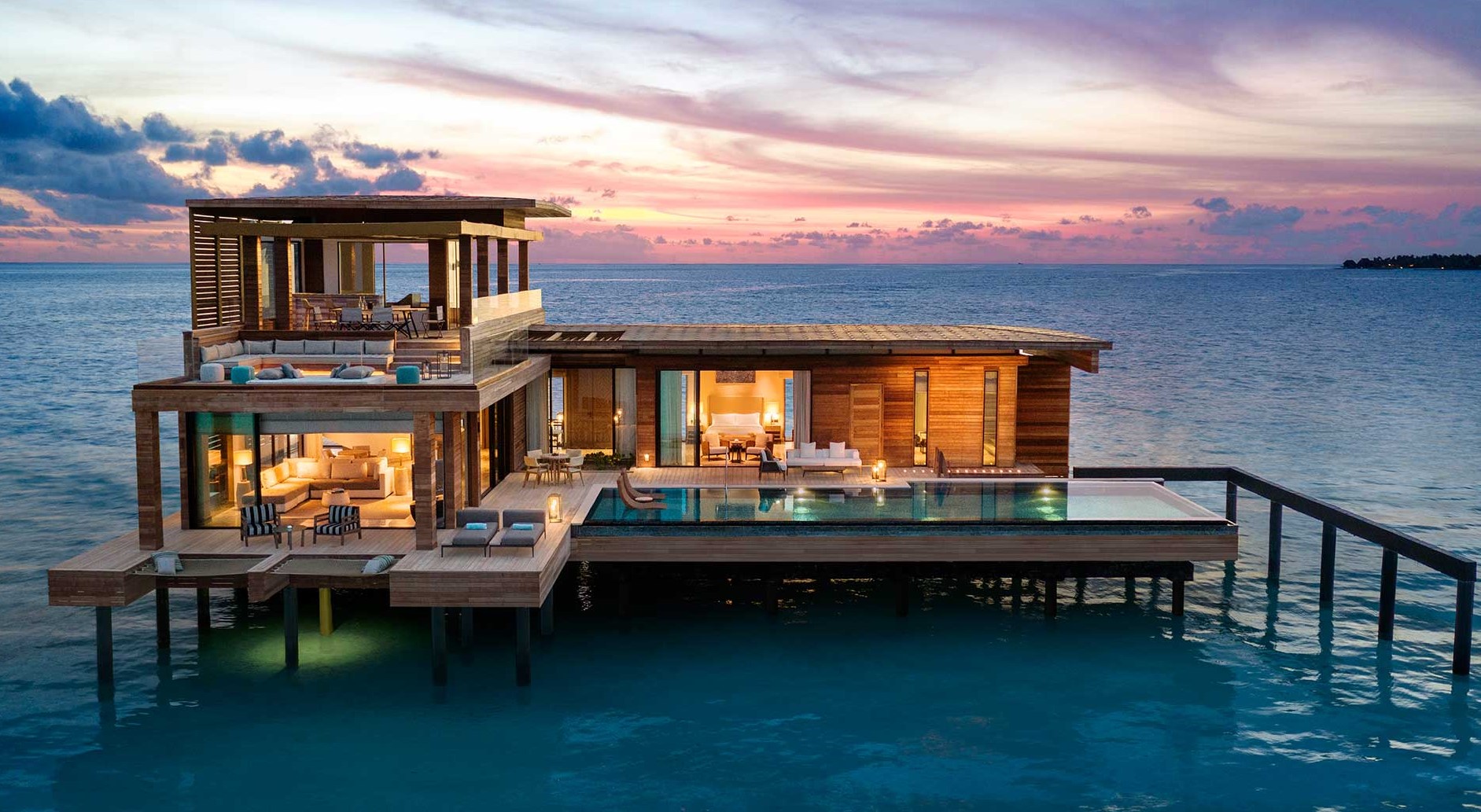 STELLA MARIS VILLA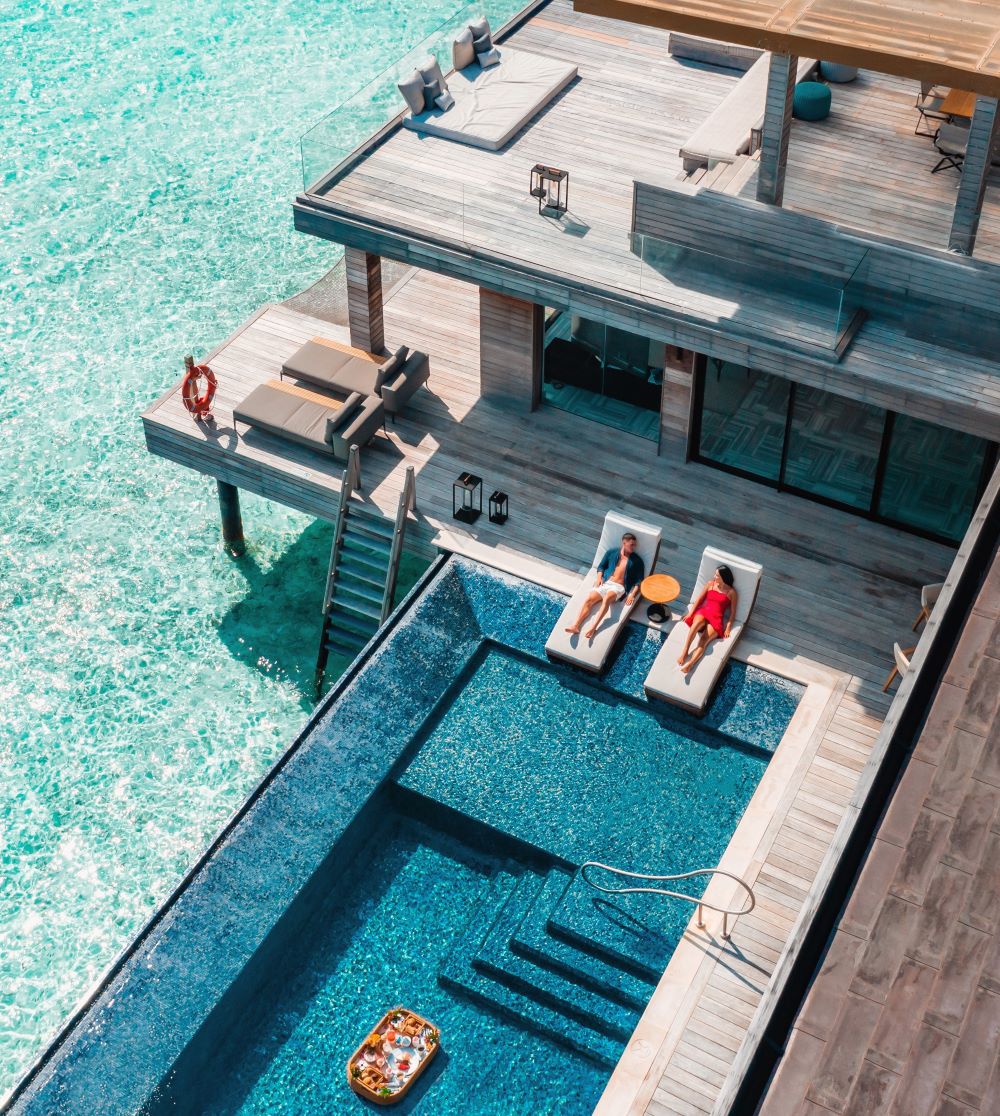 STELLA MARIS VILLA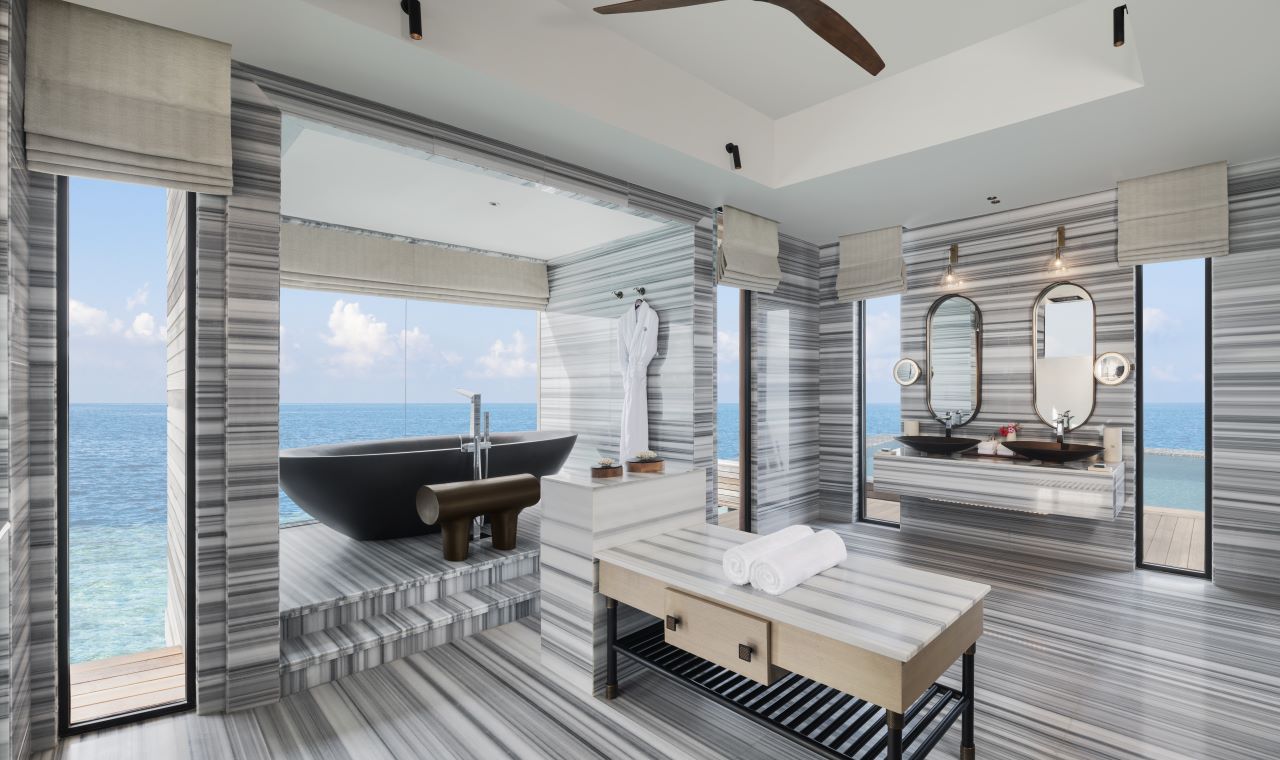 STELLA MARIS VILLA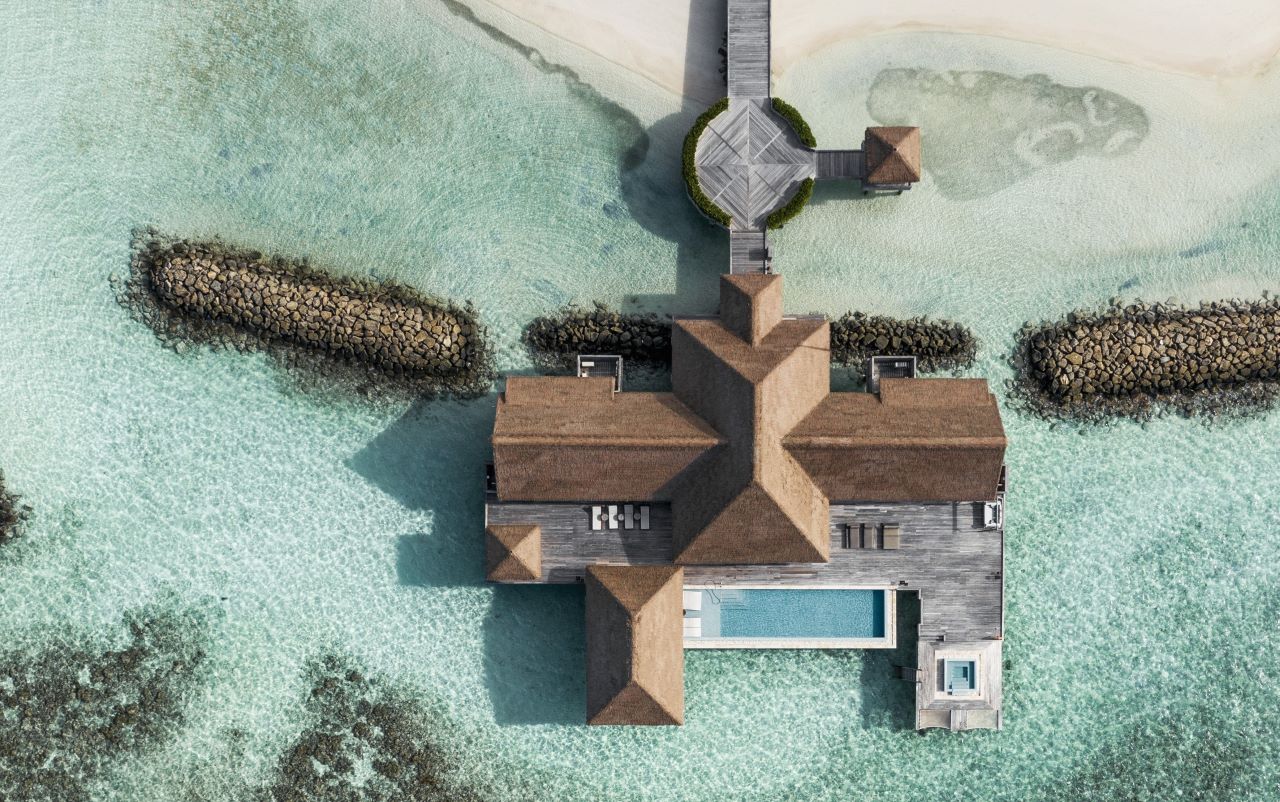 PRIVATE ISLAND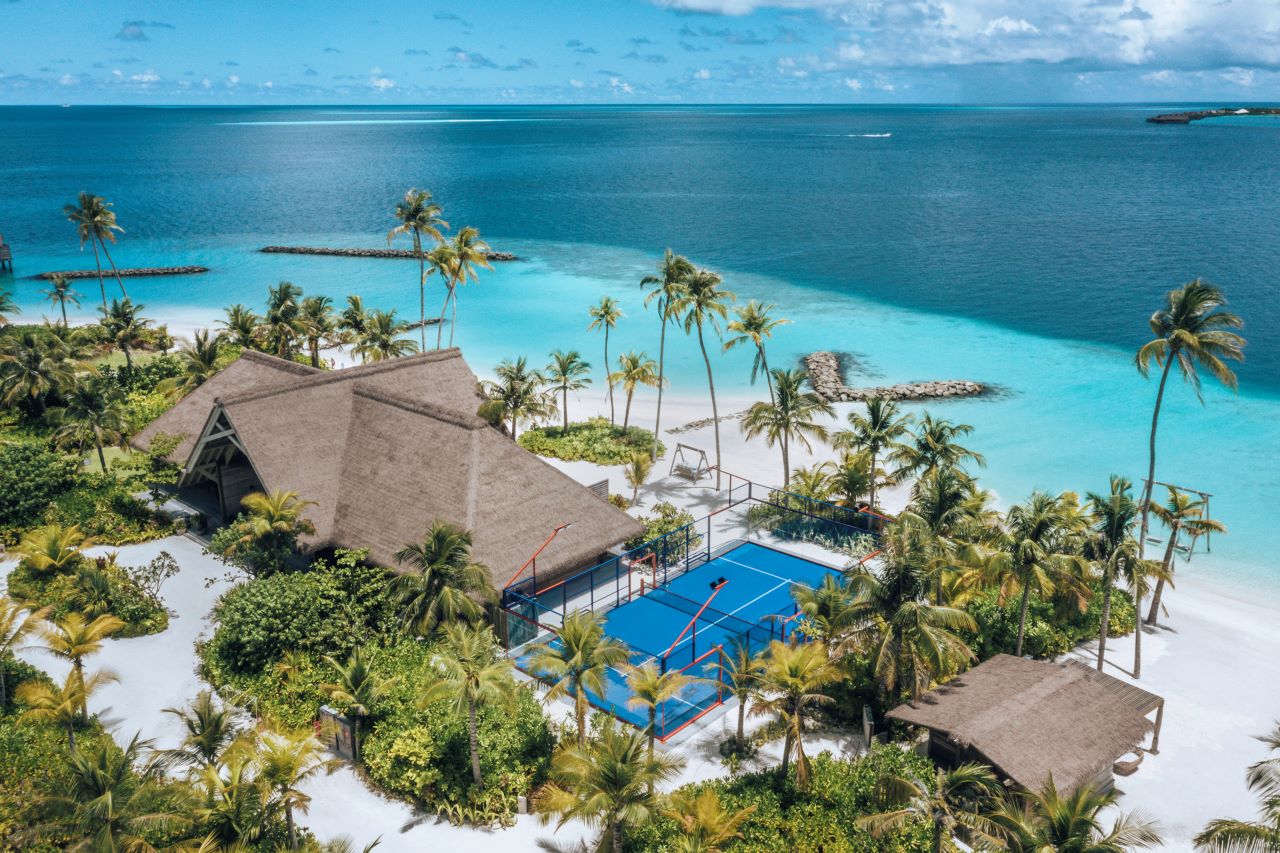 PRIVATE ISLAND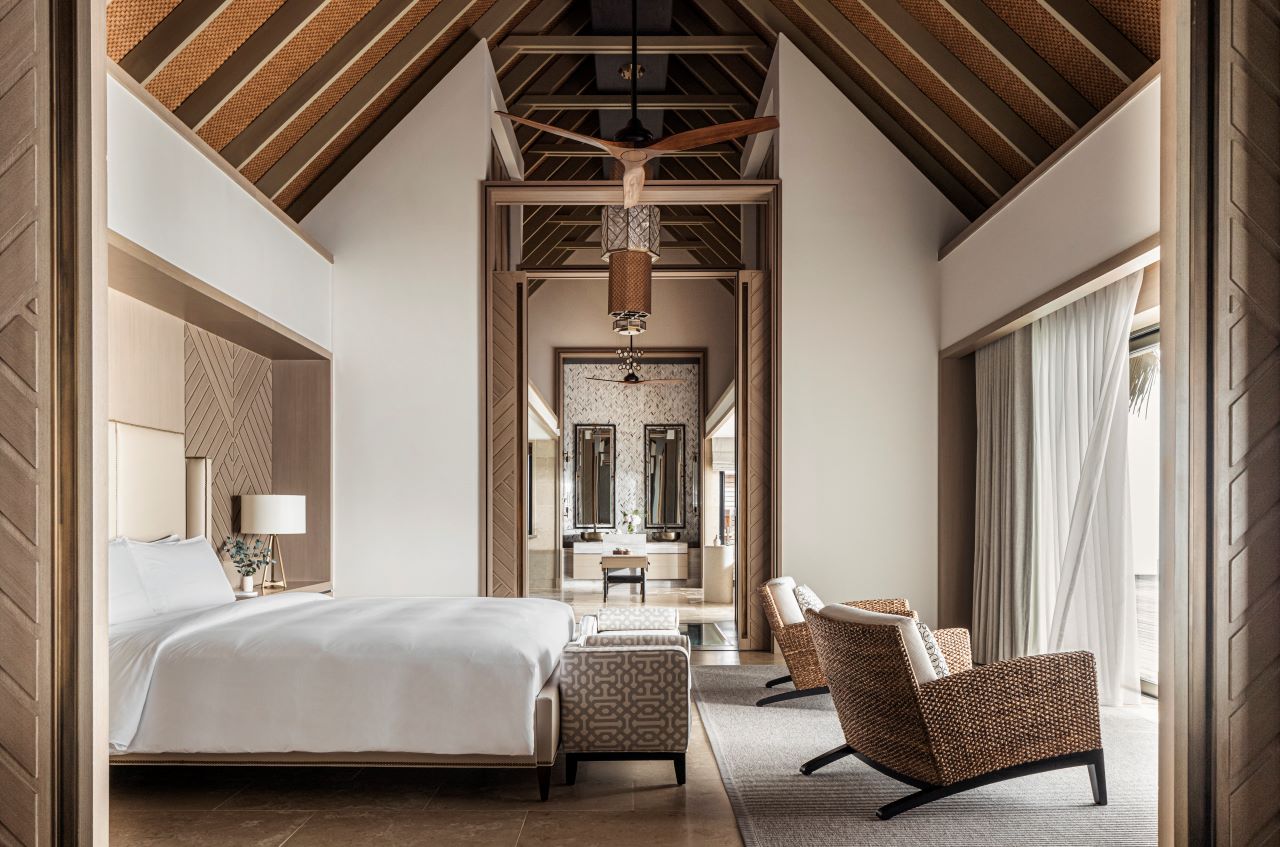 PRIVATE ISLAND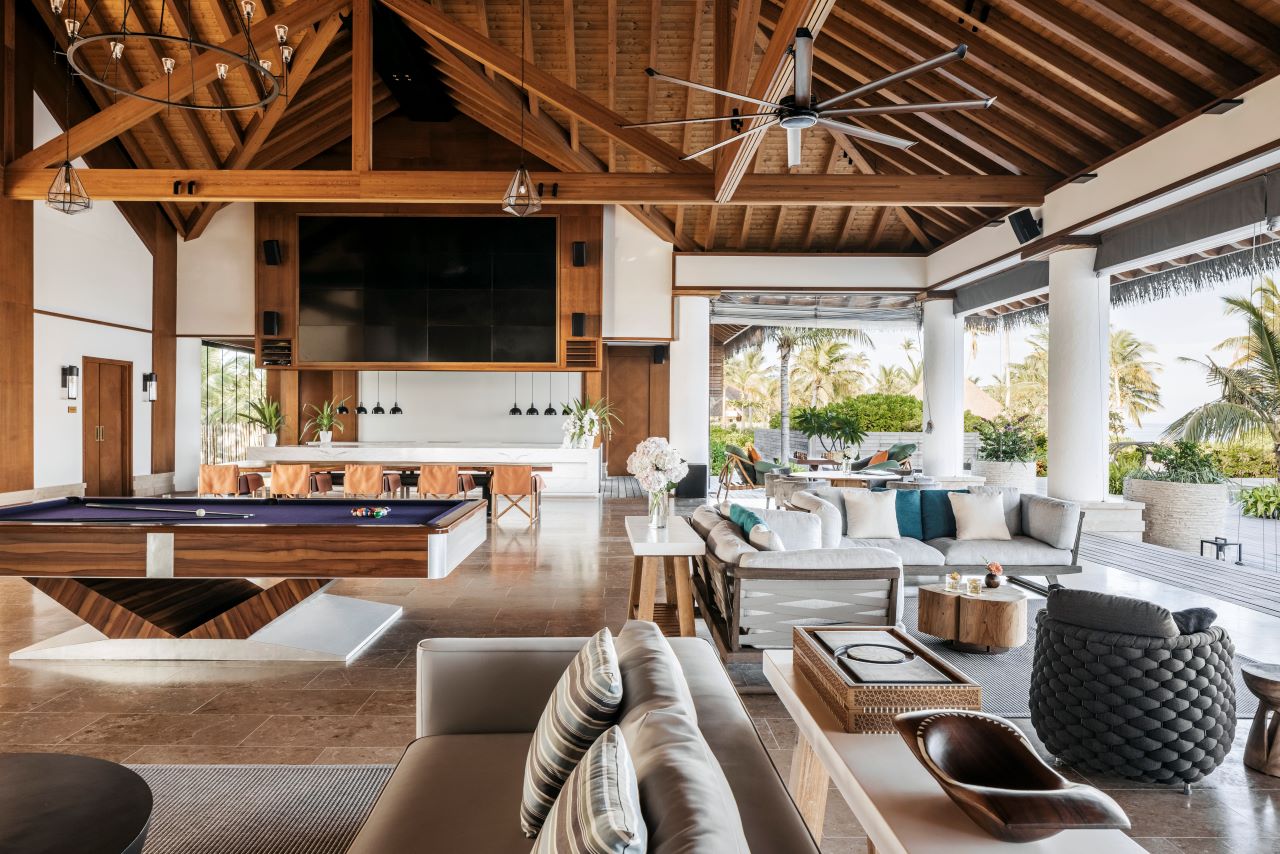 PRIVATE ISLAND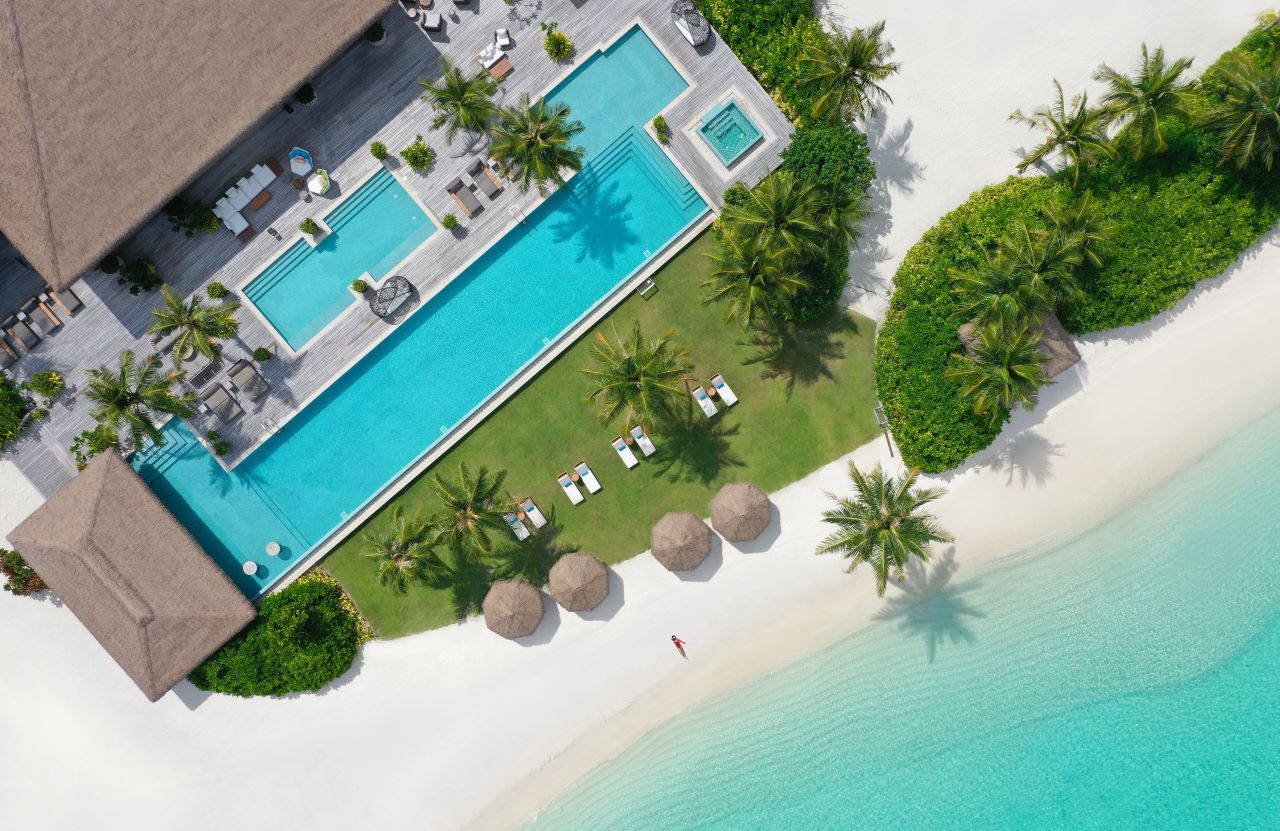 PRIVATE ISLAND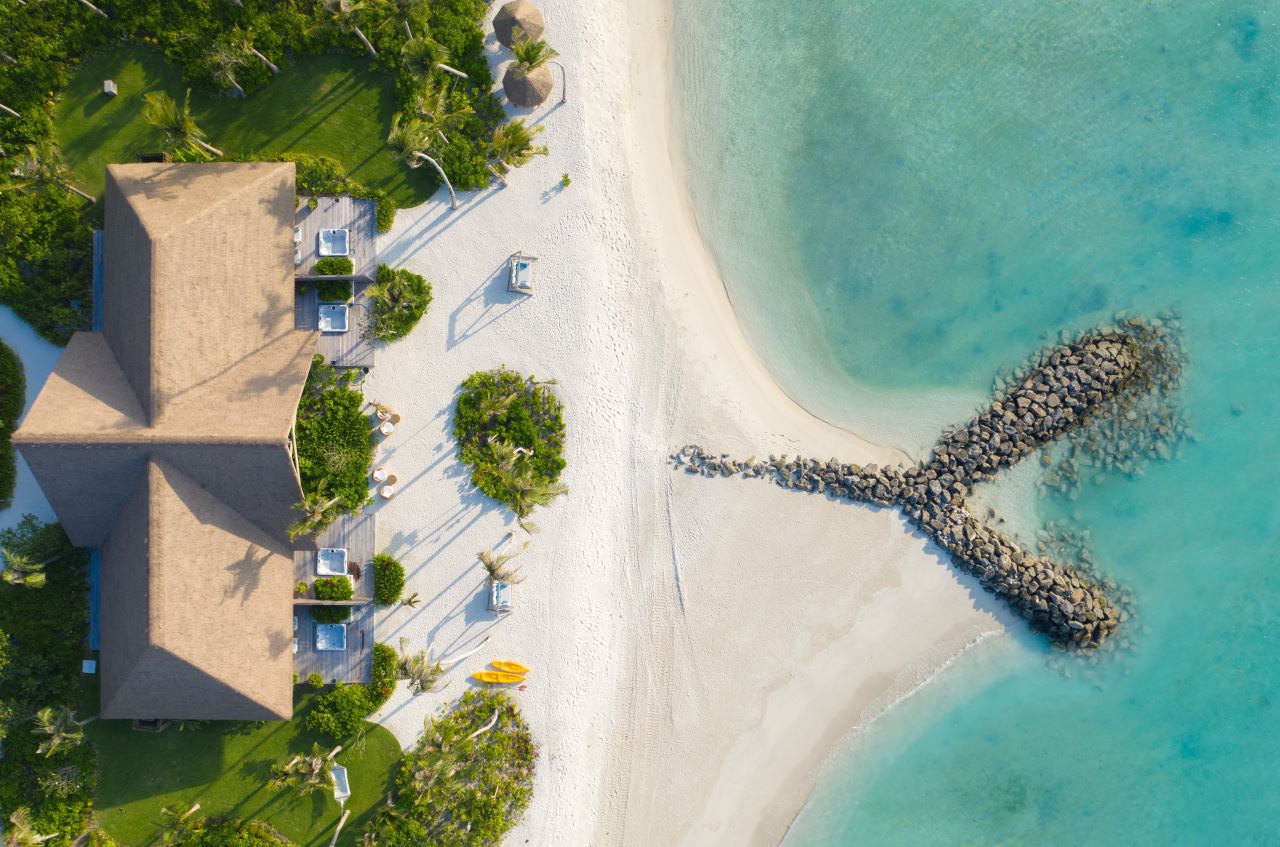 PRIVATE ISLAND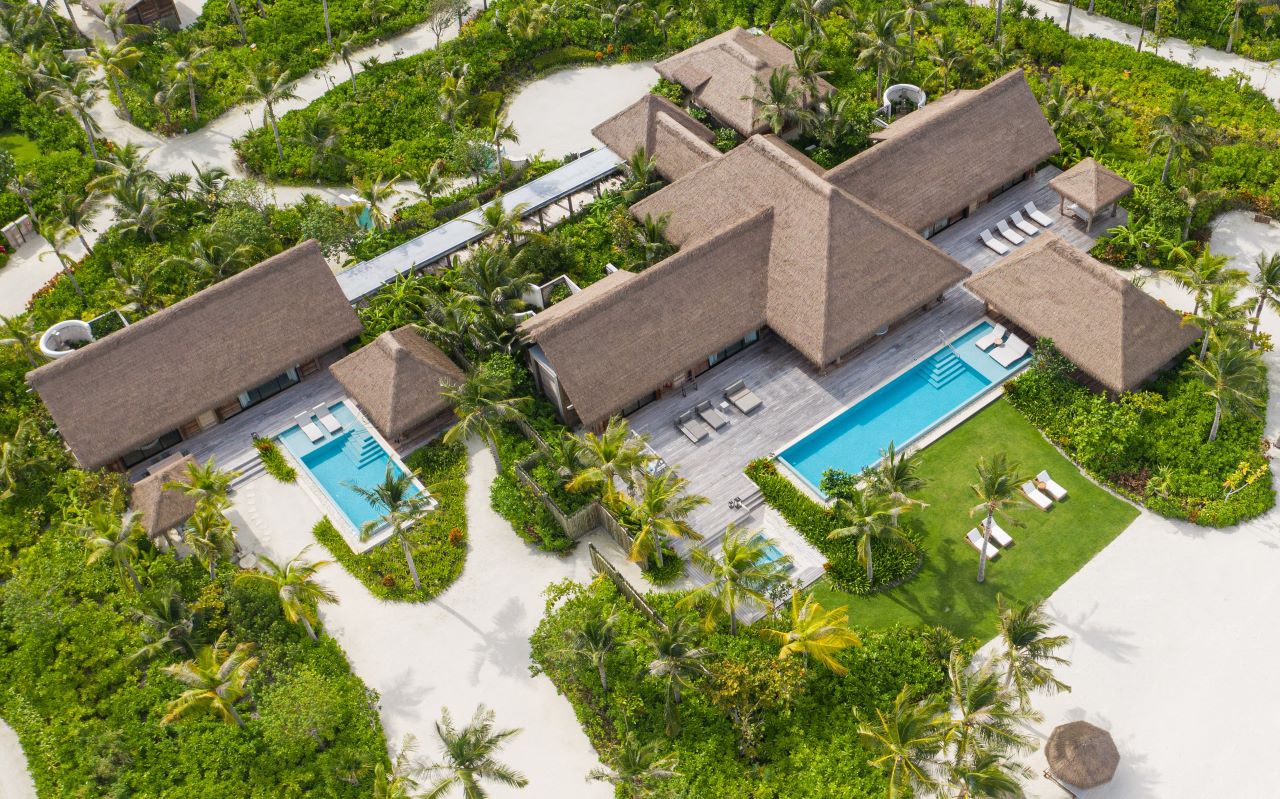 PRIVATE ISLAND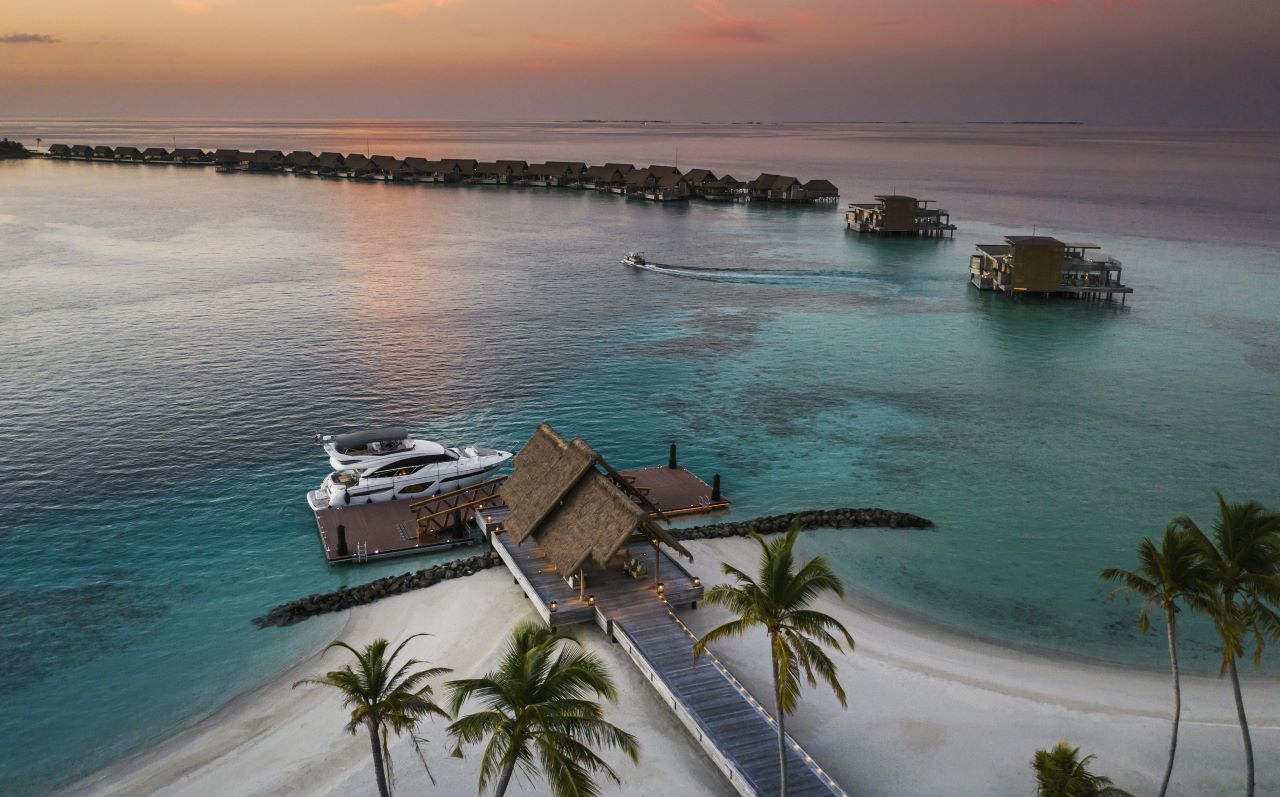 PRIVATE ISLAND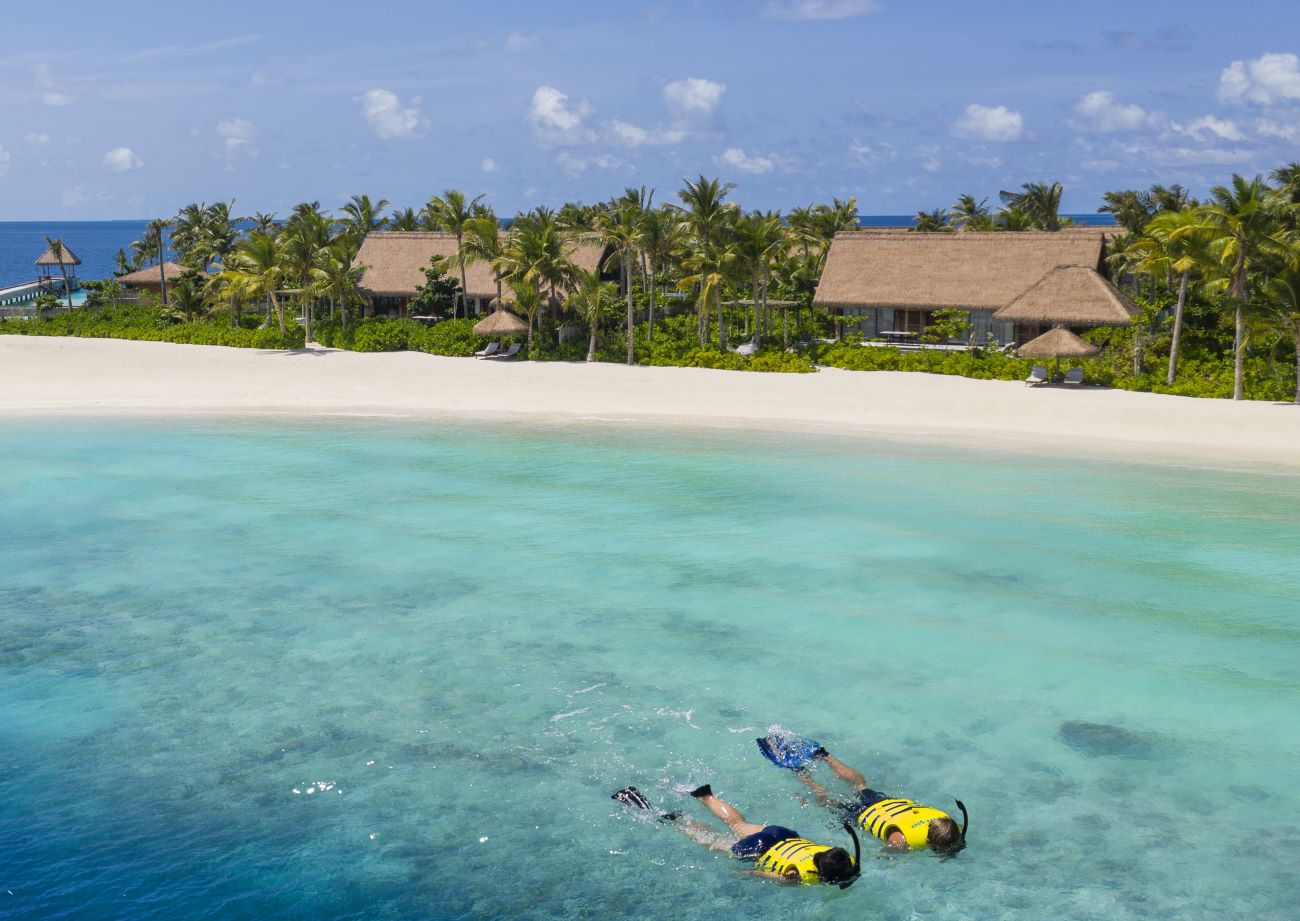 WALDORF ASTORIA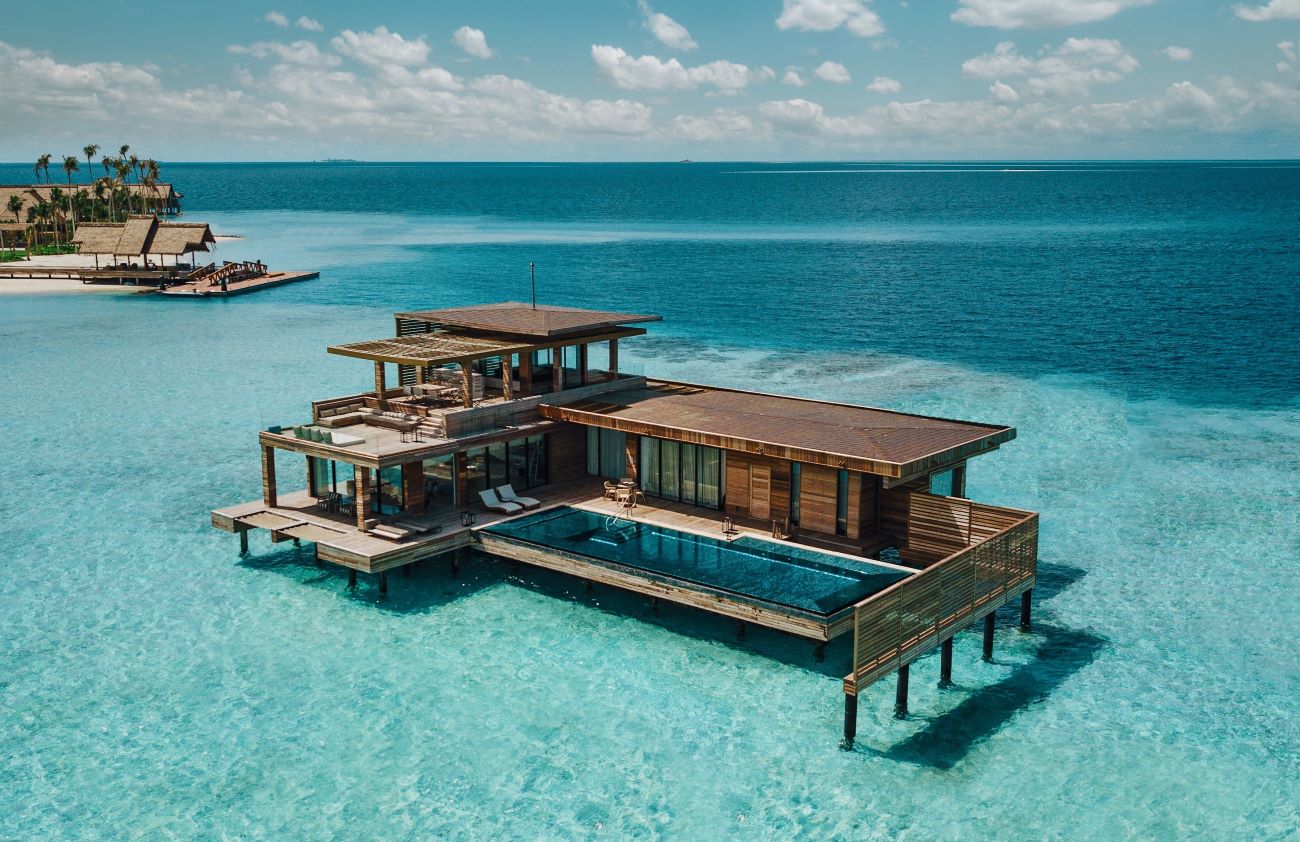 STELLA MARIS VILLA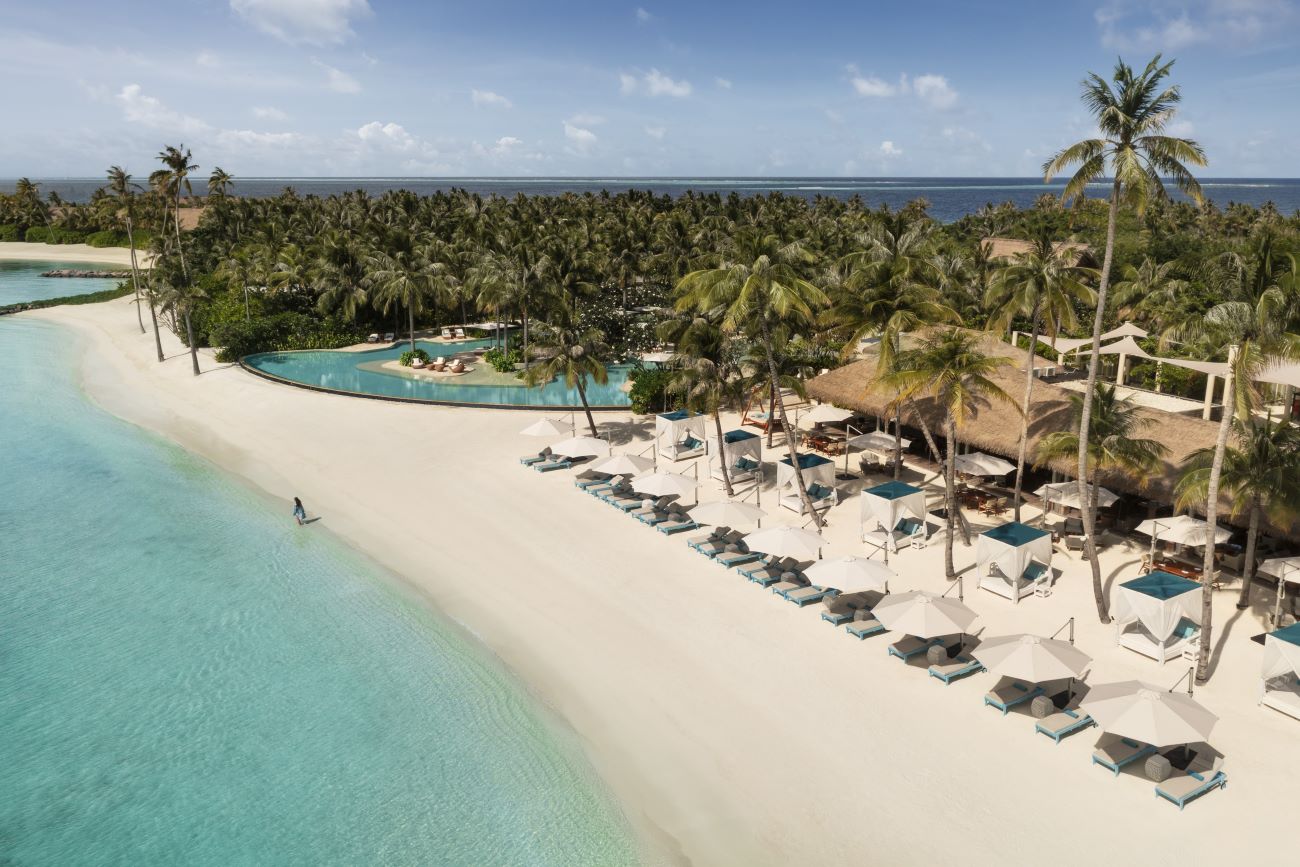 WALDORF ASTORIA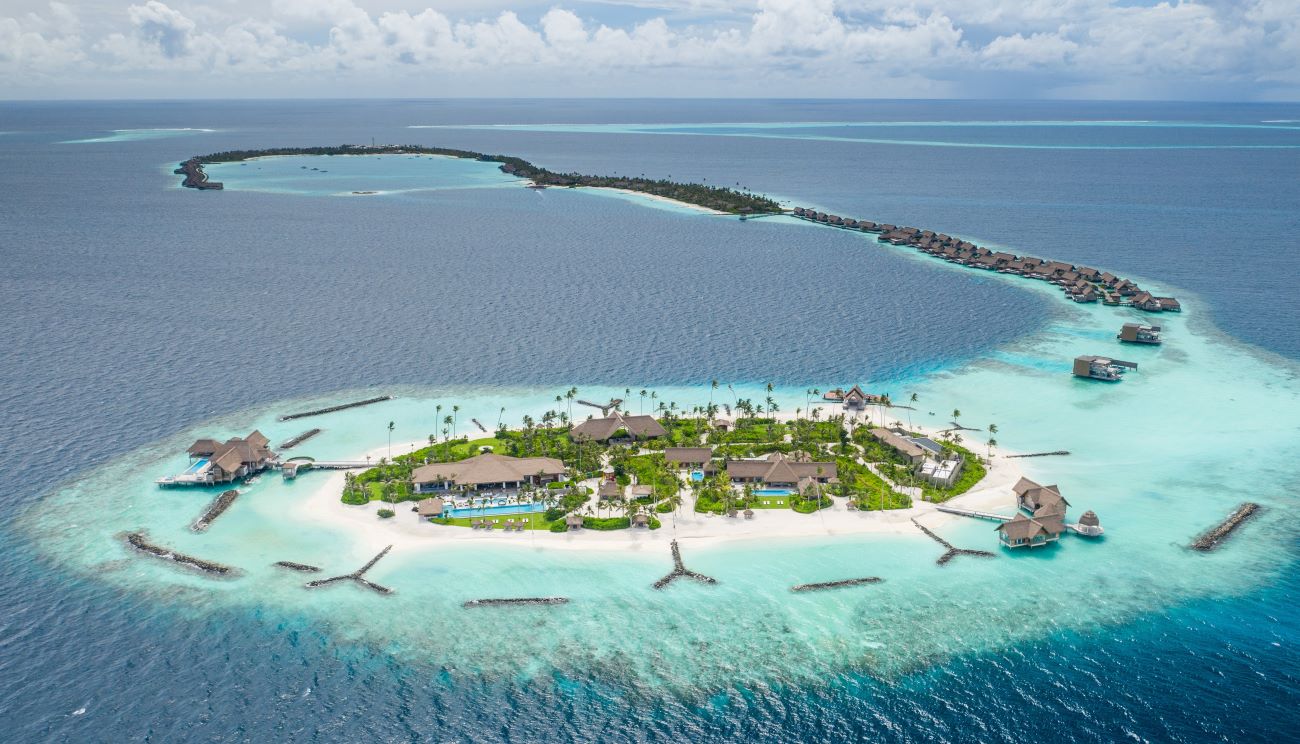 WALDORF ASTORIA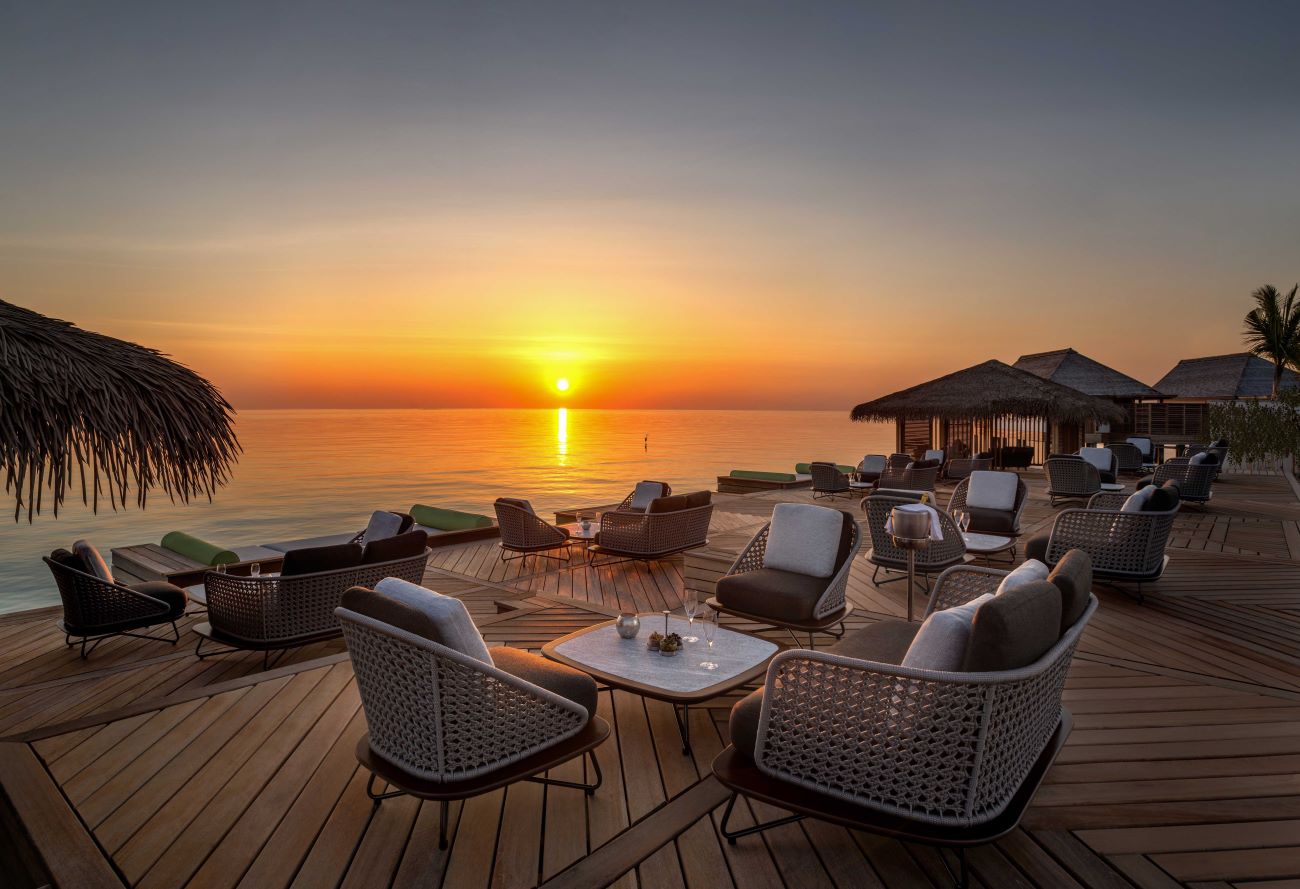 WALDORF ASTORIA
Luxury Private Island For Exclusive Rental
Velaa Private Island is another luxury resort that is well known for its reputation for hosting massive celebrations with entire island exclusively booked for the event. Once we across a wedding celebration taking place at Velaa and there were 2 container of roses. Tentative price for exclusive reservation of Velaa Private Island starts at $800,000 for 4 nights during summer, in winter it is about $1,370,000 for 5 nights. There are additional fee for transfer such as seaplane or domestic flight, the price is also subject to additional service charge and taxes. The exclusive buyout requires minimum 4 night stay.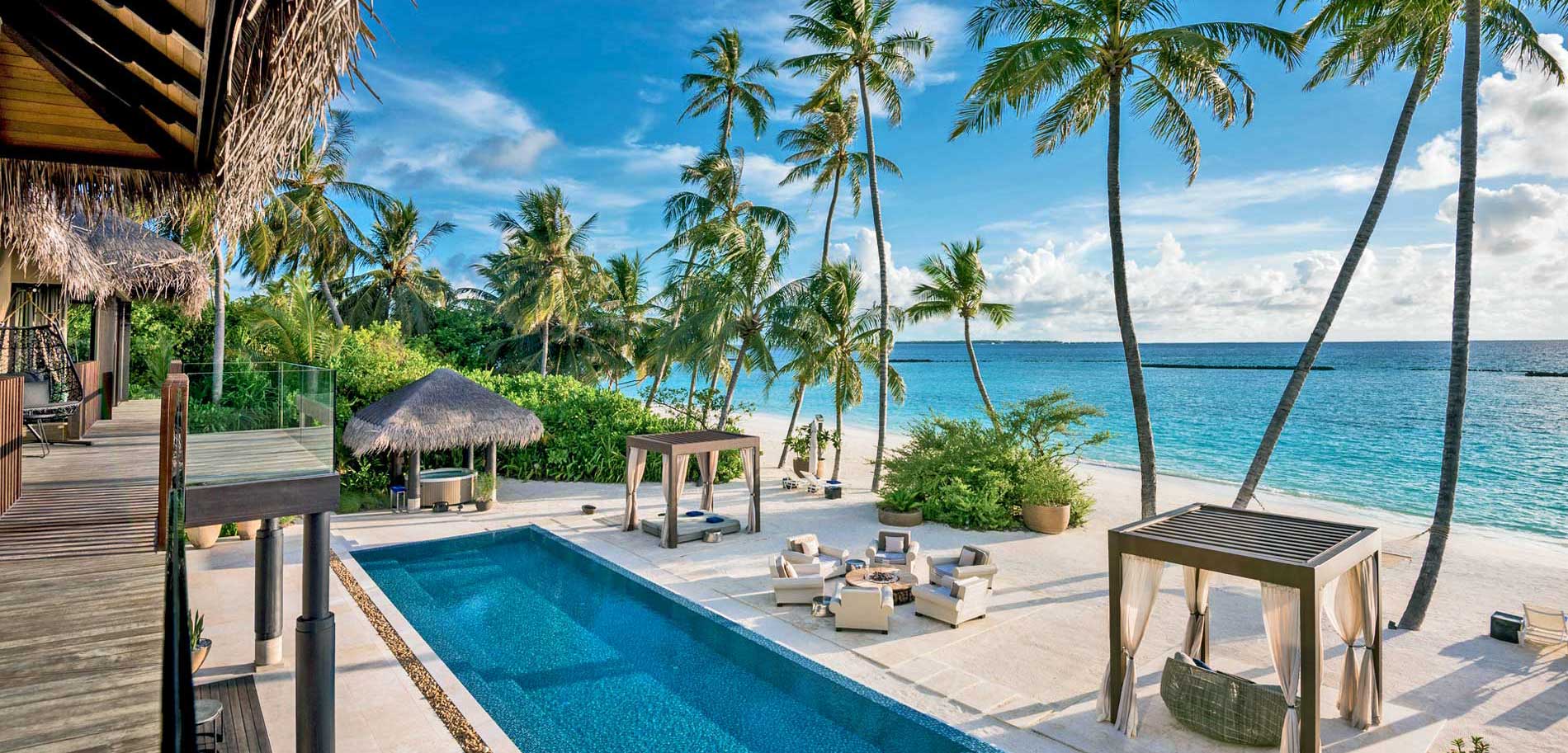 There are 47 cozy villas at Velaa of which 29 are located on the beach and rest are water villas. There are 9 units of Beach Pool Villa with 1 bedroom, Deluxe Beach Pool Villa also comes with 1 bedroom. Beach Pool House comes with 2 bedroom and there are 7 villas in this category. Biggest villa on the island is named as Velaa Private Residence which boasts 4 bedroom and there are 4 units. Sunrise Water Pool Villa comes with 1 bedroom and there are 8 units, the same number of villas are on the opposite side and they are called Sunset Deluxe Water Pool Villa. The Ocean Pool House contains 2 bedrooms and there is only one villa in this category. The most expensive water villa at Velaa is called Romantic Pool Residence which comes with 1 bedroom. Paris Hilton once visited Maldives and was showing off this villa on her Instagram.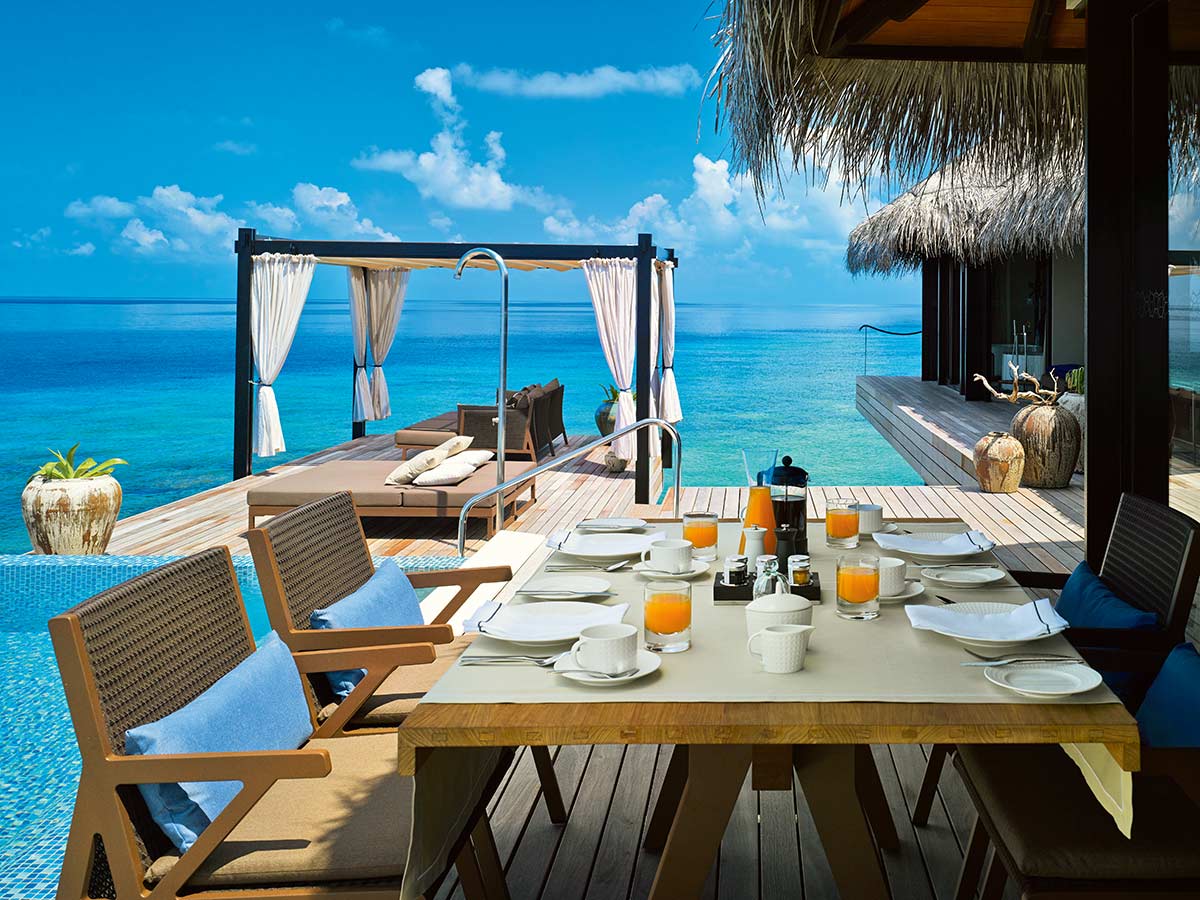 Culinary arts in Velaa is not so extravagant like that of Waldorf Astoria, but it stands out as one of the satisfying food and beverage operations across the Maldives. There are 3 restaurants and 3 bars on the island. The Aragu is their signature fine-dining restaurant that serves European and Asian cuisines. The main restaurant is located at the beach, Athiri serves all day dining mainly on international cuisine. Tavaru is known for dancing knives, sizzles and flames as the art of Japanese dishes take place in front of the guests. The teppanyaki cooking is popular in Japan and among the high class hotels across the globe.
If you are arriving by private jet it will be more convenient to stay in Velaa. You can fly directly to Maafaru International Airport and park your private jet there. The airport being small it takes only few minutes for clearance and speedboat to Velaa takes only 30 minutes. If you book with Maldives Finest we can arrange luxury yacht for transfer, so you can begin your Maldives experience the moment you step out of the airport.
The best luxurious resort in Maldives 2023 #Maldives #Maldivler #Maldivy #Мальдивы #MaldivesVegetarian #PrivateIsland #PrivateRetreat #RetreatIsland #BeachRetreat