Milaidhoo Water Villa And Beach Villa Offers
Live the most entrancing island experience that Maldives offers in the Water Pool Villa or Beach Pool Villa at the resort of Milaidhoo Island Maldives. These villas are just perfect with a gorgeous backdrop and the most minimalist, elegant design creating an idyllic ambiance while enjoying every imaginable luxury. Our resort ranking shows this island is the No.1 in the Maldives for guest satisfaction. These gorgeous private heavens will only keep you mesmerised.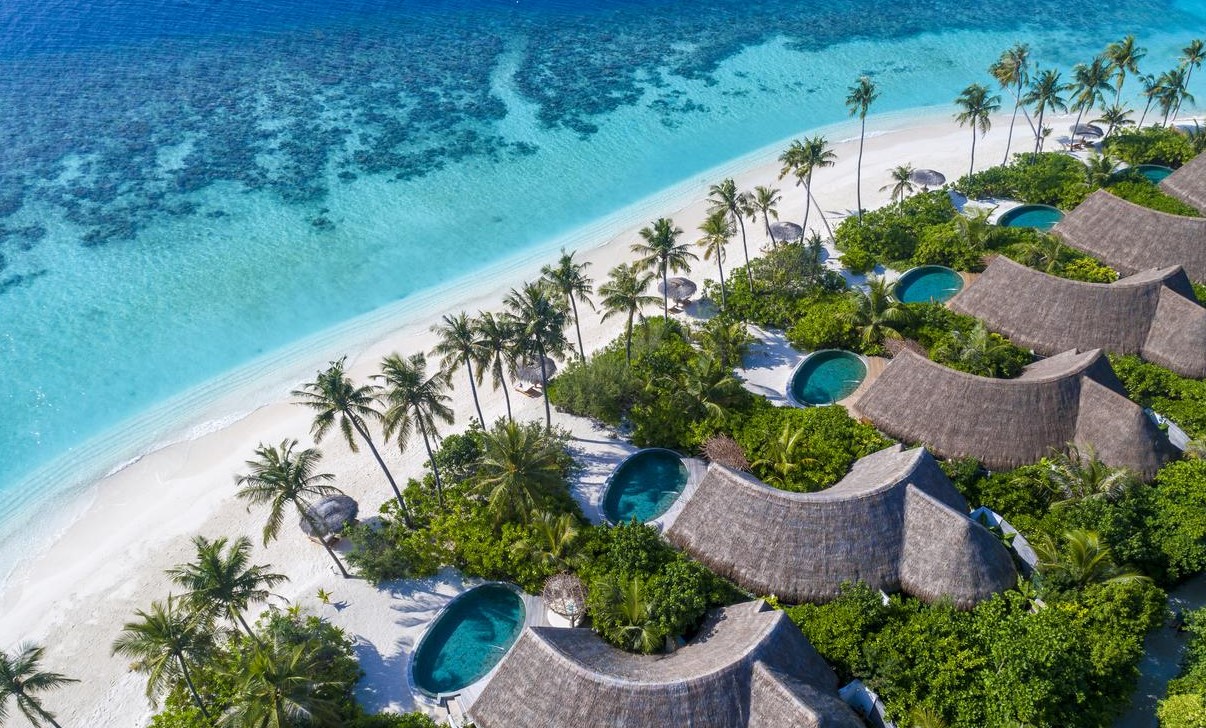 Complimentary VIP service at Velana airport for arrival. Limited time offer. What's this? Whatsapp Now!
Package can be customized to include a trip to dine in underwater restaurant. Extra charges apply.
There are 29 spacious Water Pool Villas that line the curved jetty and overlooking an enchanting lagoon to make the most of the natural turquoise majesty and 18 Beach Pool Villas lined up right on the beach with a lovely strip of private beach to each villa. Both the villas combine the charming architecture designed by a Maldivian architect, the setting of tropical paradise and opulence to give its guests an unforgettable experience.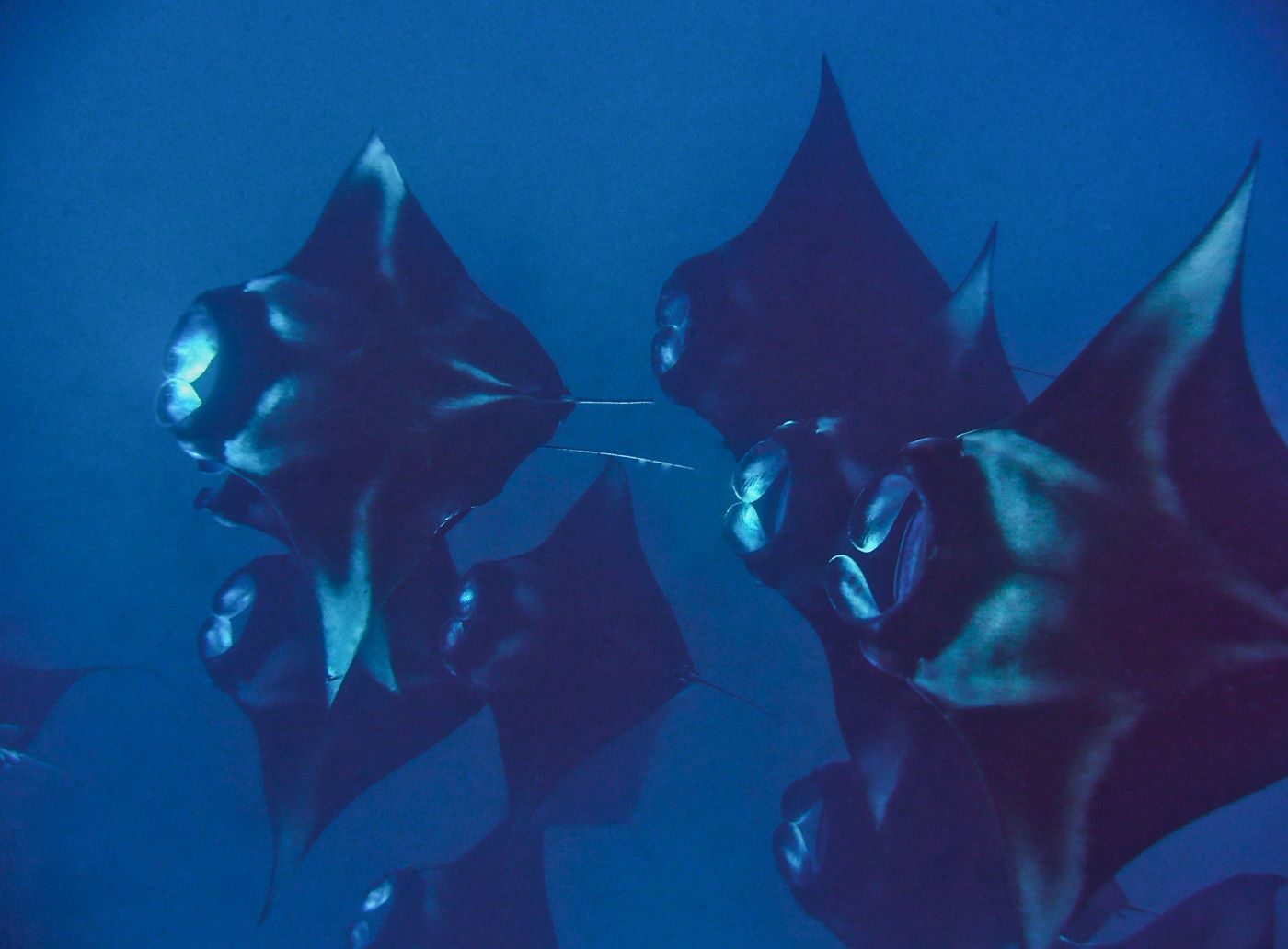 Barefoot informality is your dress code whilst indulging in heaven. Everywhere on the island you could see nature's bliss. Milaidhoo is the ultimate destination that blends creative architecture with natural elements of heavenly Maldives. Hospitality that is heart felt in such a setting creates moments of intense romance. This is a no-infant island that only welcomes 9 years and above.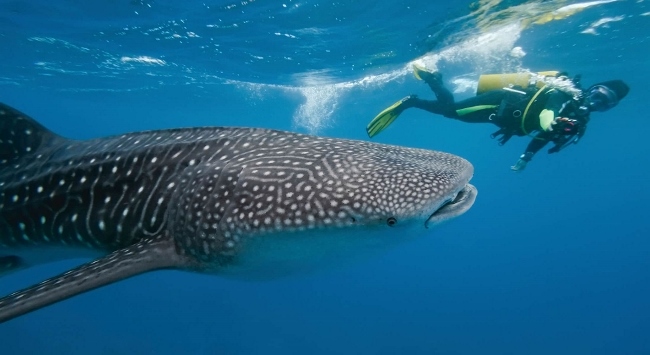 Resorts in Baa Atoll enjoys easy access to
Hanifaru Bay
which is regarded as world's best spot for whale sharks and manta rays. The season starts in May and last through November. Hanifaru Bay is one of the few sites filmed by National Geographic Channel in the Maldives.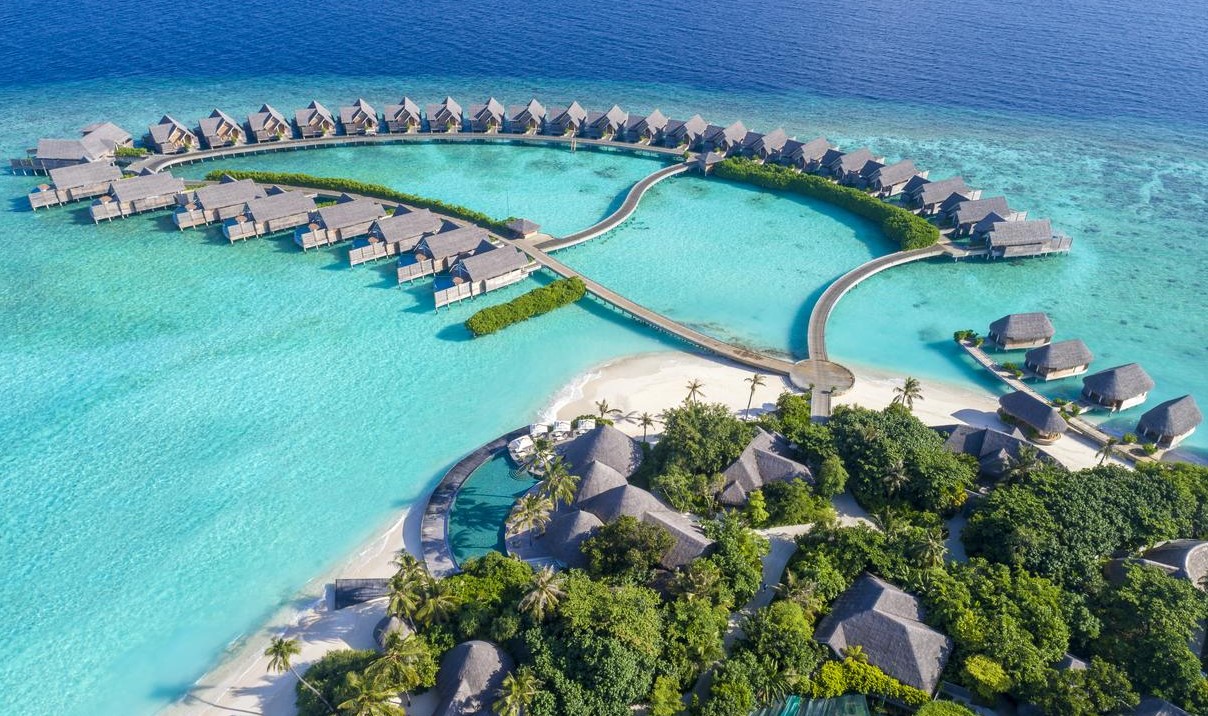 The island has a rich house reef within 50 metres and you could easily excess from the beach. The watersports and dive centre will come fully equipped to let you discover underwater beauty of Baa Atoll. Snorkeling is also a good exercise but you often don't notice it as you are captivated by amazing sea life. One you are back on the island it would be perfect to try out a spa treatment. Otherwise head to one of the three restaurants, opt for your favourite dishes or try out new a gourmet dish.
Water Pool Villa
Enthralling backdrops and minimalist, local architecture come together to give a vibrant atmosphere to these lovely villas that will have the most experienced travelers marveling at the craft. Standing on stilts overlooking the lagoon and the unending ocean and accessed by the uniquely shaped jetty, they are very spacious as well, covering an area of around 2600 square meters. If that wasn't enough, they have an outdoor-living theme where the villa opens up 180 degrees to let the beauty of the Maldives settle inside, filling it with light and creating a dreamy ambience. So, get ready to relax in this gem of a villa.
The villas showcase the very essence of minimalism at its best, with its own authentic approach to the quintessential rustic look. The thatched roofs topped with dried palm leaves slant down and there's wooden screens to ensure the utmost privacy and even the walls seem to be wooden on the exterior. Along with the simplistic straight lines and edges This all-wood look enhances the idyllic charm of the villas.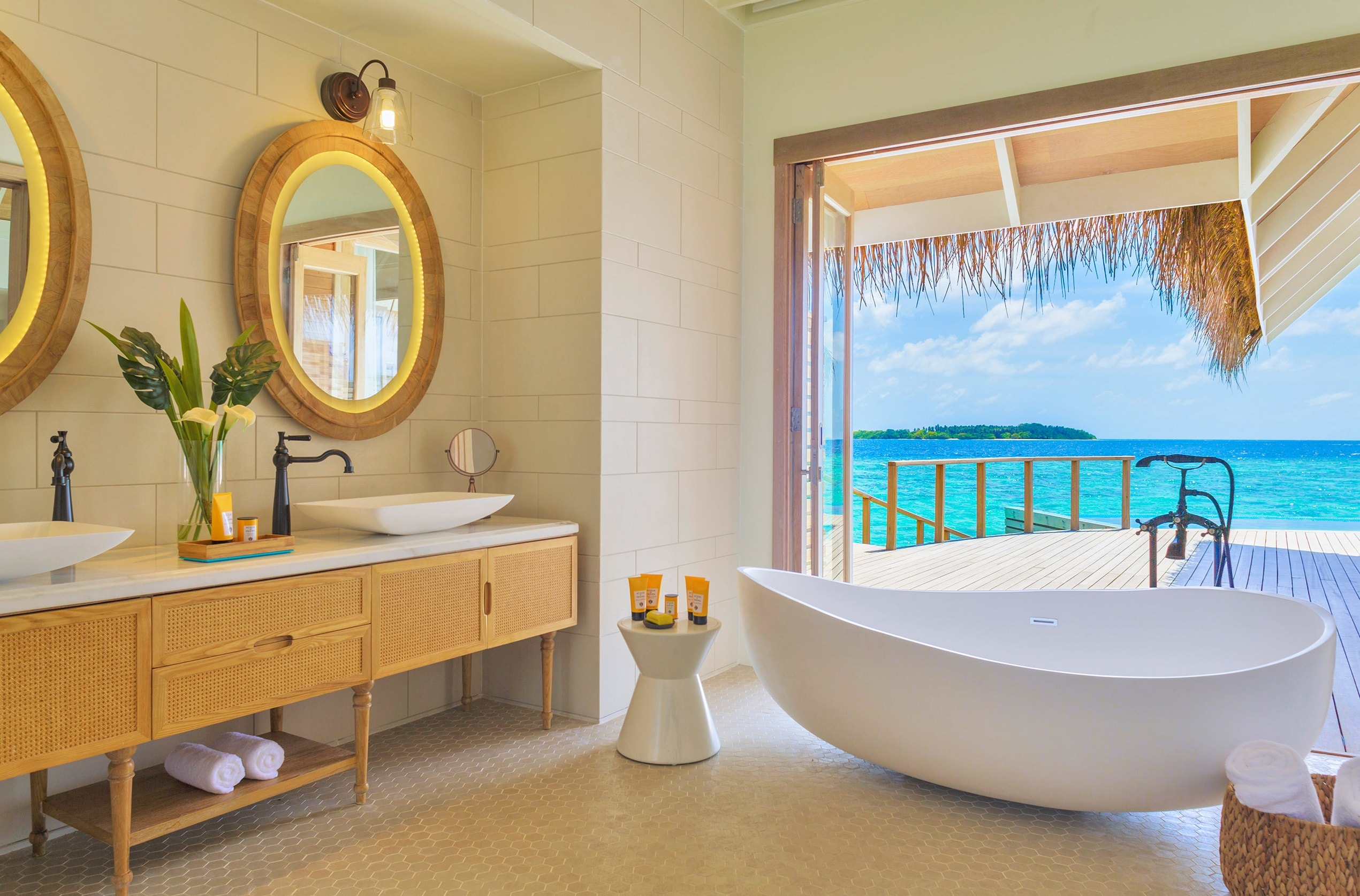 The sundeck itself is huge and probably constitutes as half of the whole villa, and features a traditional Maldivian swing, the "undhoali" which is shaded by the extension of the roof as well as sunbeds and an oversized daybed that half hangs over the pool. These villas have pools that are the probably one of the largest private pools that come attached to villas. There are also steps leading straight into the clear blue waters. Moreover, the sundeck and pool are both curved in nature for a very striking effect.
Inside, the rustic theme is carried on with light cream walls and wooden décor and furnishing. The color scheme that runs through the interior carry bright fuchsia and orange hues in reference to enhance the golden hues of twilight and the vibrant coral reefs. The bedroom, along with a king sized bed also has a very large foldable door that can be completely open. The interior design is inspired by Maldivian heritage and culture, with furnishings custom-made for Milaidhoo. The huge bathroom has a separate deep bathtub with ocean view and tropical rain shower with a glass wall offering views of the sea below.
Beach Pool Villa
Set directly on the white, powder soft, sand beach amongst lush tropical palm trees and greenery, these villas are slightly larger than their overwater archetypes. Covering a staggering 3000 square meters, calling them oversized would be a huge understatement. In fact, some guests who frequented there described it as "A resort within a resort". The silvery shoreline where the pristine sand and the clear blue ocean meet is literally right outside your door and you can take a stroll on this perfectly private strip of beach. They also follow the outdoor-living themes and a lot of thoughtful touches to detail such as a mini fridge by the pool, an urn of water by the entrance to wash the sand off your feet and many more.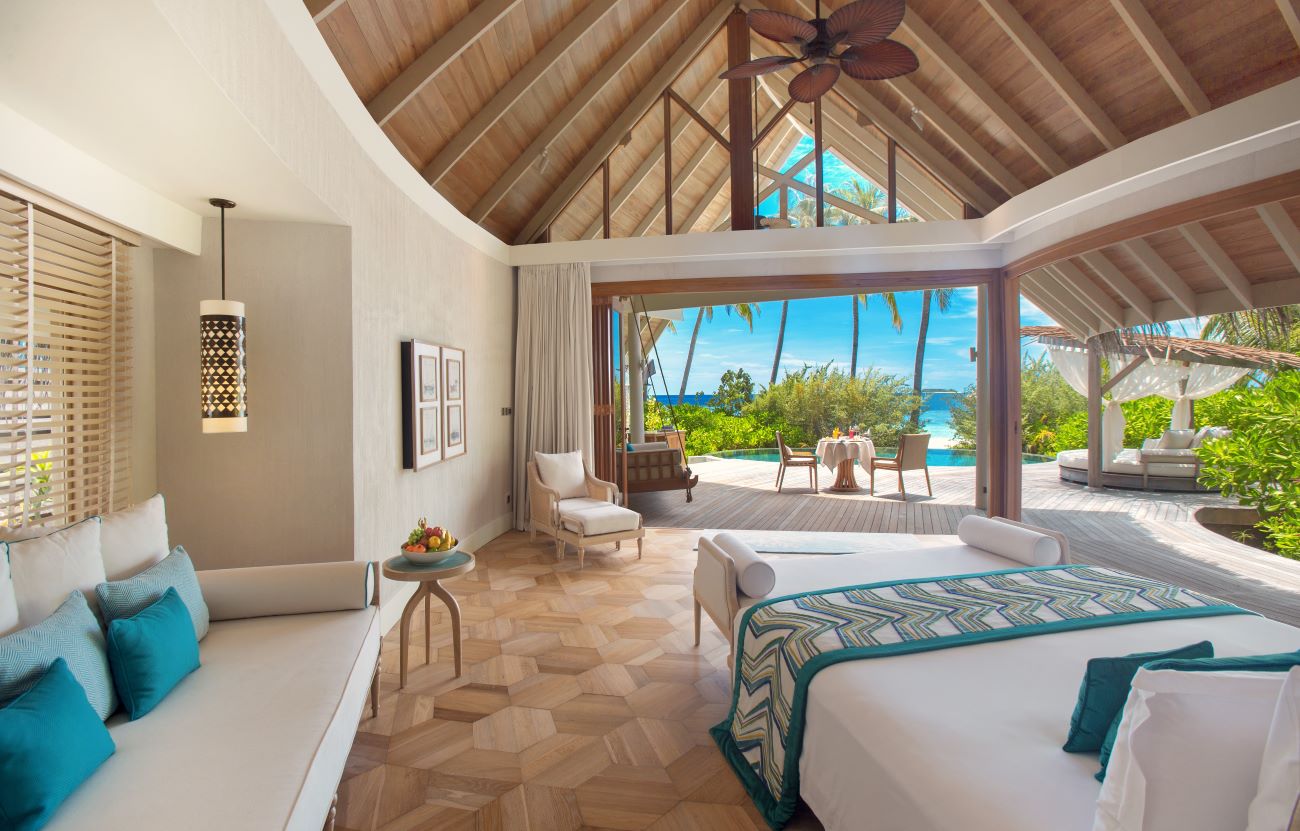 The exterior is almost the same as the Water Pool Villa as shown by the very minimalist, elegant and rustic approach, but the main thatch roof is way higher and so is the ceiling. Although these villas are only slightly larger in terms of area, the high ceilings, large wooden structures, the vast amount of space available and the clever architecture just makes them feel like massive residences.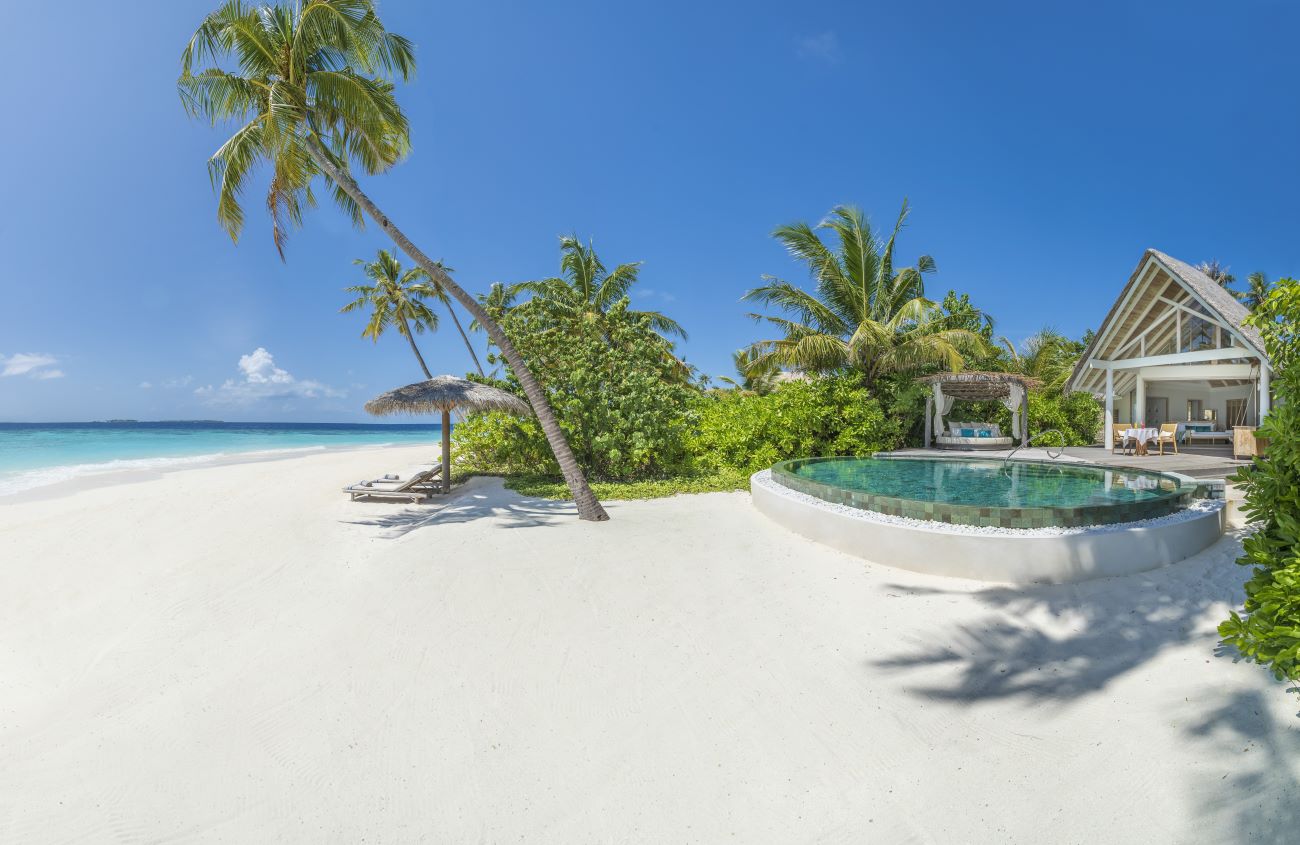 The outer deck is just ridiculous with an overwhelming number of options to lounge on such as an even larger undhoali, a huge daybed shaded in a cabana like style, sun loungers, a huge sun umbrella and a dining gazebo. Not to mention the curved, lovely private pool that are slightly smaller than the ones at the Water Pool Villa but still pretty huge relative to the pools other villas might offer.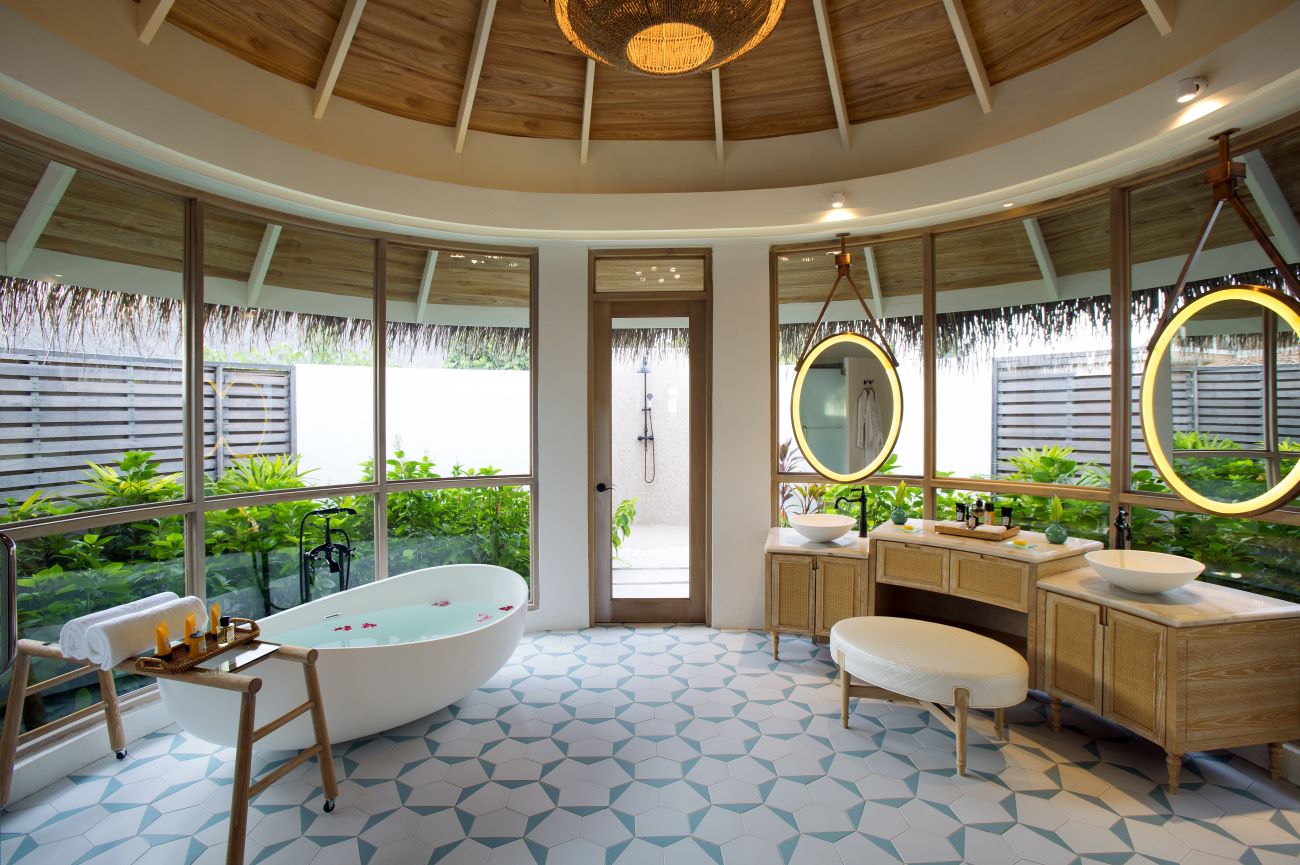 The interior design is very sleek, idyllic and contemporary and since the architect is Maldivian, it has distinct local touches and gives a bit more depth to the villas. With light colors, wooden textures and a charming rustic atmosphere that would make anyone feel at home. They have a turquoise based color scheme that's inspired by the color of the sea and soothes the eye. They open up a whole 180 degrees and inside the villa is a king bed with views of the beach and ocean, a discreet flatscreen-TV, high ceilings, private wine fridge, full size fridge/mini bar, coffee machine, ceiling fan and air conditioning and custom-made furnishings. The luxurious air-conditioned bathroom offers an indoor rain shower, a separate deep bathtub as well as an outdoor open-air garden-shower.  
Milaidhoo Island
The Milaidhoo Island resort is a locally owned unique retreat that competes with other
tourism giants and resorts
in Maldives for the number one spot for traveler reviews. Take quick look at Tripdvisor and you'll see. In fact, you would be hard pressed to find a single bad remark about the resort. What's more, they have an extremely niche method to win over any tourist. They don't have the flashy mind-boggling décor, unbelievable structures or jaw dropping amenities. There are only a total of 50 residences and villas and the island is small enough that you could walk from one end to the other in just 10 minutes. So how is it that they are giving their competitors that sprawl across multiple islands or build suites worth their weight in gold, a run for their money? The private island resort has an enchanting identity and creates an atmosphere where each and every guest can have an authentic, enthralling and initiate island experience. The local touch on the architecture and design of the resort, the exclusive seclusion and privacy, focus on local heritage and the three staff members as well as the butler to serve your every whim all combine together to provide an experience that no other resort in Maldives can. Not to mention the only Maldivian Restaurant in Maldives that's actually a traditional boat and of course, the island is spectacular as well, one of the best that can be found in this island paradise with a lovely beach all around, a striking lagoon and lush tropical greenery.
A private island resort comes with the perks of being remote and one of the disadvantages would be the difficult transfer. But it's not a problem and Milaindhoo, as it's pretty much seamless and smooth. You are greeted by a welcome team at the airport and whisked away to an air-conditioned lounge while they wait for the seaplane. The seaplane journey is absolutely stunning, so make sure you bring your cameras. You'll be flying over a string of islands as well as a UNESCO World Heritage Site, after all. Even the at the seaplane transfer you can notice the attention to privacy. The seaplane stops by a floating platform further away from the resort as not to disturb the guests. Then you'll be taken to the resort by a very short ride on a motor yacht and checked in at the 'island square', a sandy open air lobby with hammocks and hanging rope chairs.
Beach Residence
There are two of these astonishingly lavish residences that are placed right on the trip of the beach. The word huge, would be a huge understatement, since this gigantic suite covers a whopping 5200 square feet. From the private beach to the discreet butler service, these suites offer the luxury of true relaxation and outdoor living at its very best. The light-filled bedroom has ceiling to floor windows featuring views of the beach and the ocean beyond. It opens up to a sundeck which has an oversized infinity pool, a Maldivian style swing char, sun loungers, an umbrella, a dining gazebo as well as a huge daybed by the pool. The circular living room is spacious and has an adjoining kitchenette and the bathroom has indoor and outdoor rain showers as well as a separate deep bathtub. Both villas have custom furnishing for luxury combined with minimalism that brings the feel of elements of nature and Maldivian heritage together.
Ocean Residence
Discover over-water paradise with endless ocean views while drowning in every luxury available at this massive suite that sprawls across 5000 square feet. You have your own personal butler prepares everything to your wishes. Set at the very end of the over-water jetty, this residence has a separate living room and bedroom giving plenty of room to stretch out and make yourself feel at home. There's a 'secret' loft deck in the rooftop overlooking the ocean which is a wonderful place to chill out and take in the views. Outside on the large sundeck are lots of lounging options, private freshwater infinity pool and steps into the ocean. The luxurious en-suite bathroom has ocean views, tropical rain shower and separate deep bathtub. Set at the very end of the over-water jetty, this residence has separate living and bed rooms giving plenty of room to make yourself feel at home.  
The Dining Experience
Like all amazing resorts, this resort also takes food seriously. Just like everything else about the resort, quality is given importance over quantity which is apparent as though the resort only has only three restaurants and two bars, the experience that you get is unforgettable.
Ocean
The Ocean Resturant serves breakfast, lunch and dinner in both open-plan indoor and outdoor seating that faces the sea. The breakfast has a combination of buffet and a la carte while lunch and dinner are only a la carte style. The buffet has is remarkably wide spread and international, including a lot of western dishes. Not to mentioned the scale of the buffet is just huge.
Ba'theli Restaurant and Bar
This is Milaidhoo's signature restaurant and bar, which offers a fine dining experience with Maldivian cuisine. Your most memorable meal will definitely be at this restaurant as it is it is the only one in the Maldives hosted inside a traditional dhoni wooden boat located off shore. It's structured in a group of three, one of which is a bar and the last one used as a kitchen. It brilliantly elevates local flavors with top-quality ingredients through dishes such as the lobster curry. The food served here is fine dining and primarily modern Maldivian with elements of Indian Ocean cuisine. Additionally, the seafood and shellfish dishes poached in coconut milk are divine, as is the Maldivian flatbread with shredded coconut and courgetti dip.
The Shoreline Grill
The shoreline grill serves a selection of grilled seafood and meats locally sourced and from around the world. The restaurant also offers the Chef's Table where a teppanyaki-style dinner is cooked in front of your eyes by the chefs. Moreover, there's a wine room stocks more than 350 labels, both Old and New World, and offers tasting sessions with canapés. Maldivian cooking classes are also available here.  
Compass Pool Bar
The compass pool bar is nestled between the greenery and the beach and is the perfect place for a poolside drink. It offers a long list of cocktails and fresh juices, accompanied by light bites such as sandwiches, pizzas and tacos. The pink sunsets are a must see and you can have live music in the evenings.
Special Dining
Special dining experiences are also available on request, such as sunrise breakfast, dinner on a private sandbank or a 'mood dining' menu. Mood Dining is an interesting concept where there's 5 types of Moods you can choose from which has curated menu as certain foods are meant to affect your body chemistry. Given the high levels of sleep deprivation in the modern world, the most popular mood dining option to date is the 'Deep Sleep' mood.
Facilities & Amenities
Sure, Milaindhoo is a resort that is specifically designed for couples seeking privacy and basically a honeymooner's pipe dream so it's not the best option for the adventurous and active tourists. However, that doesn't mean that there's nothing to do. The spa has four over-water treatment rooms with sensational views and the soothing sounds of lapping waves. Treatments are centred around African rituals and local ingredients, such as Maldivian coconut oil. There's a small pavilion for free morning yoga classes and meditation sessions. There's a library and games room too.
There is an experienced diving team that will take you to the best dive sites in the atoll where you can truly experience the beauty of the Maldives and watersports are also an option. Additionally, there are two resident marine biologists that'll teach and show you about the incredible marinelife in the area that make it a UNESCO biosphere.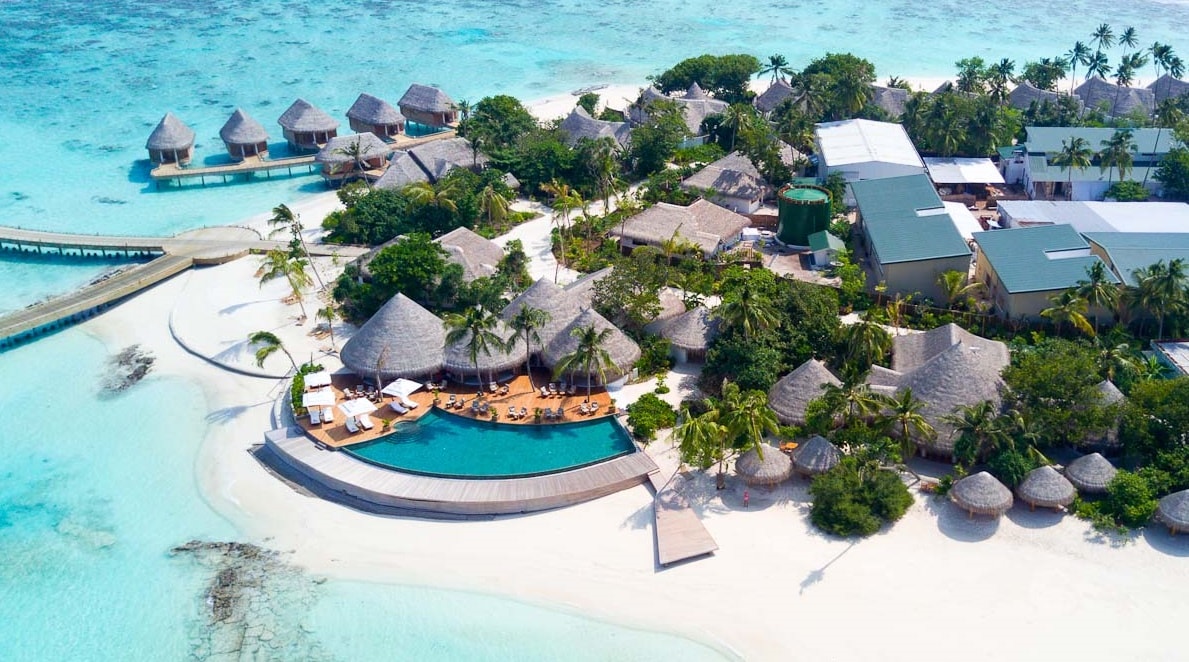 AERIAL VIEW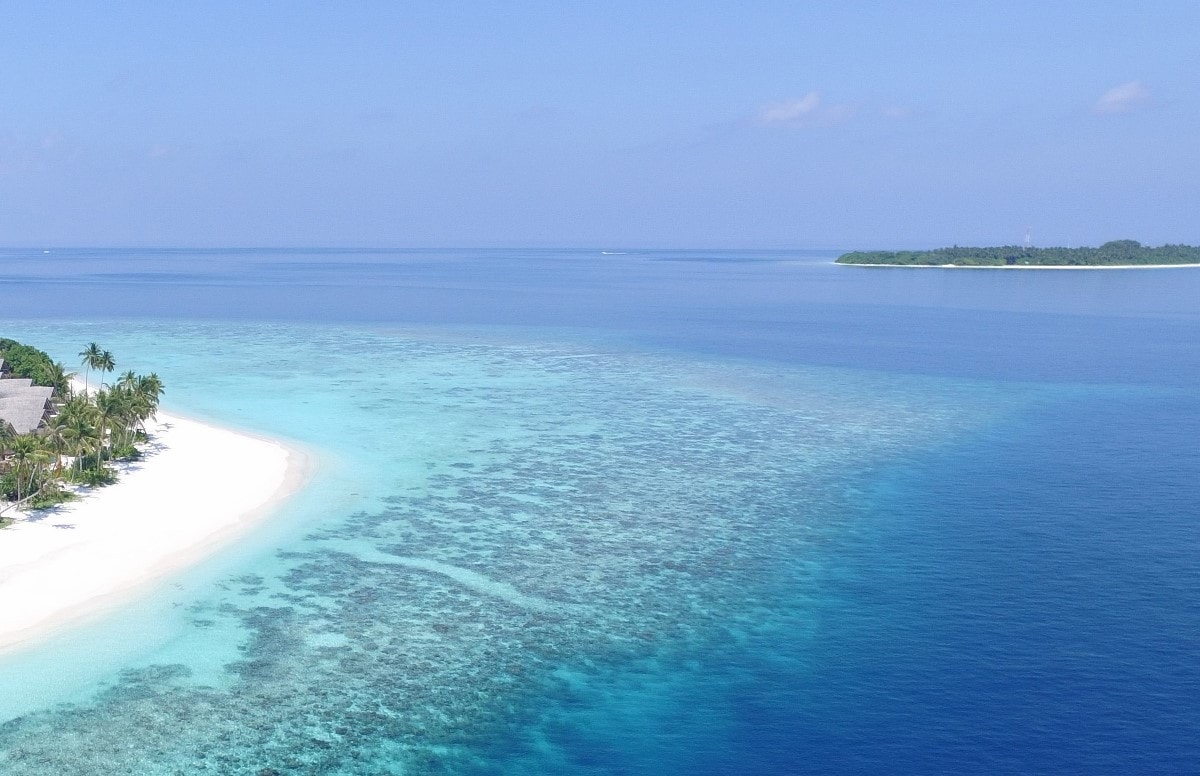 BEACH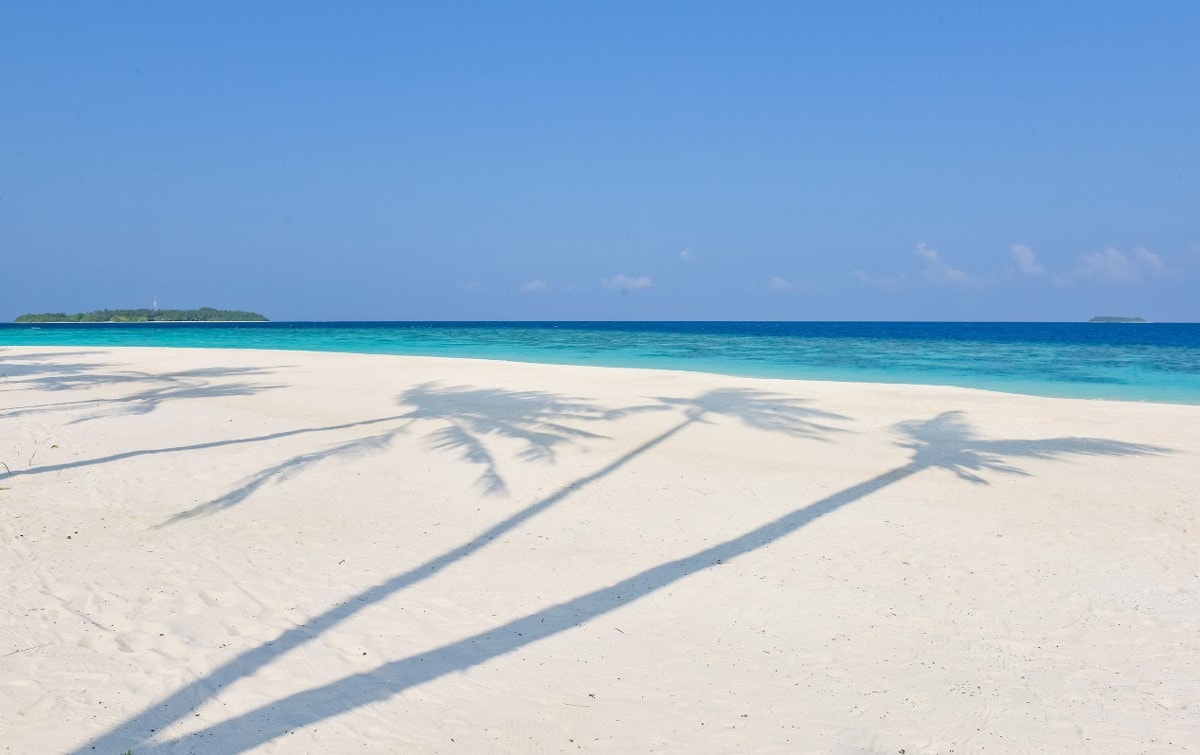 PALM TREE ON BEACH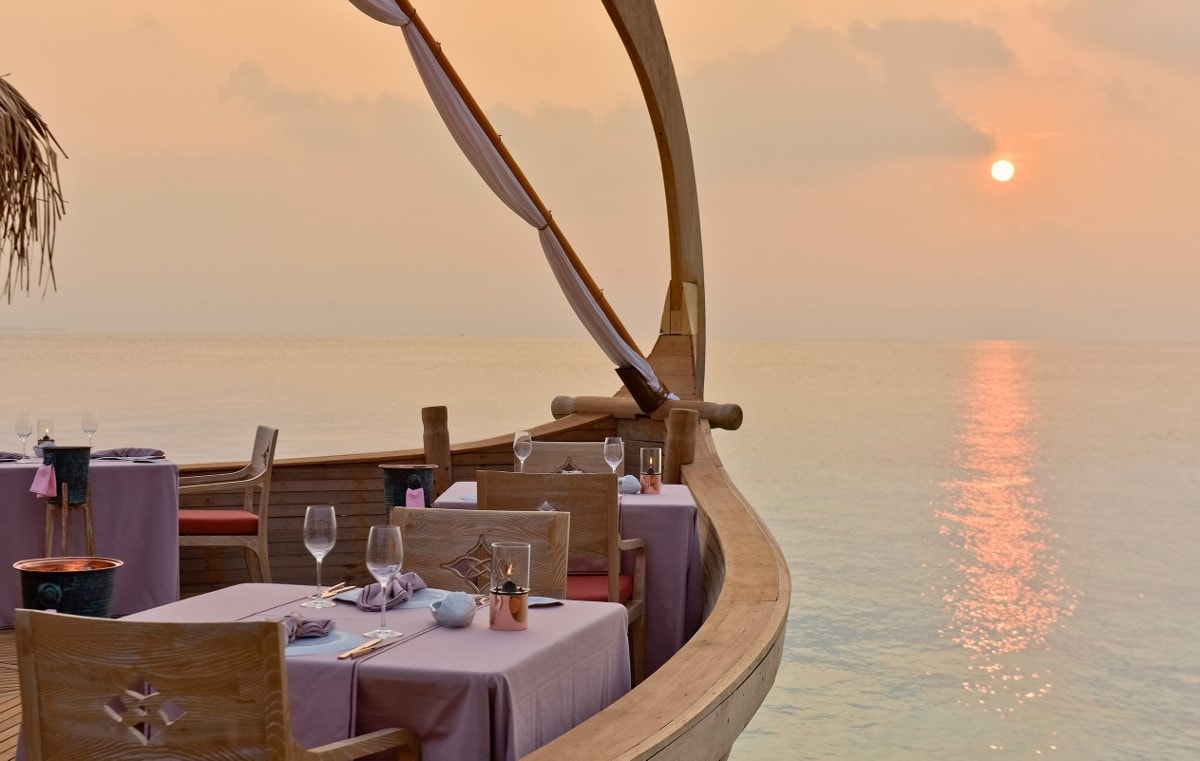 BA'THELI RESTAURANT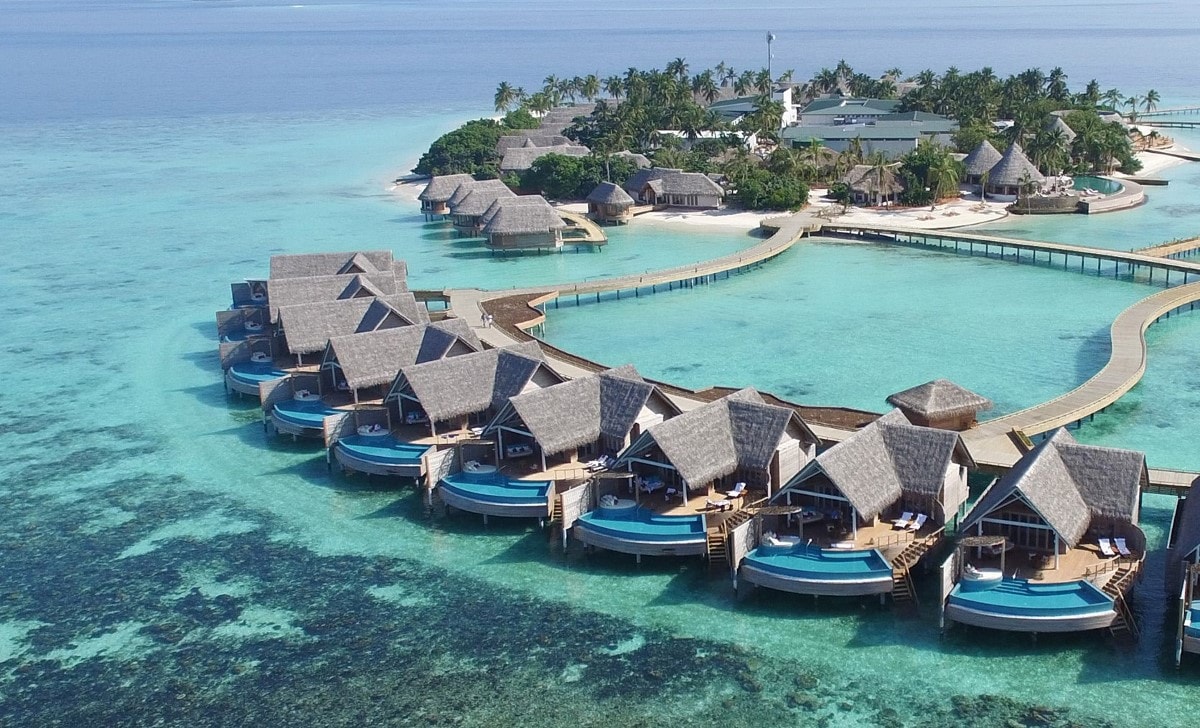 WATER POOL VILLA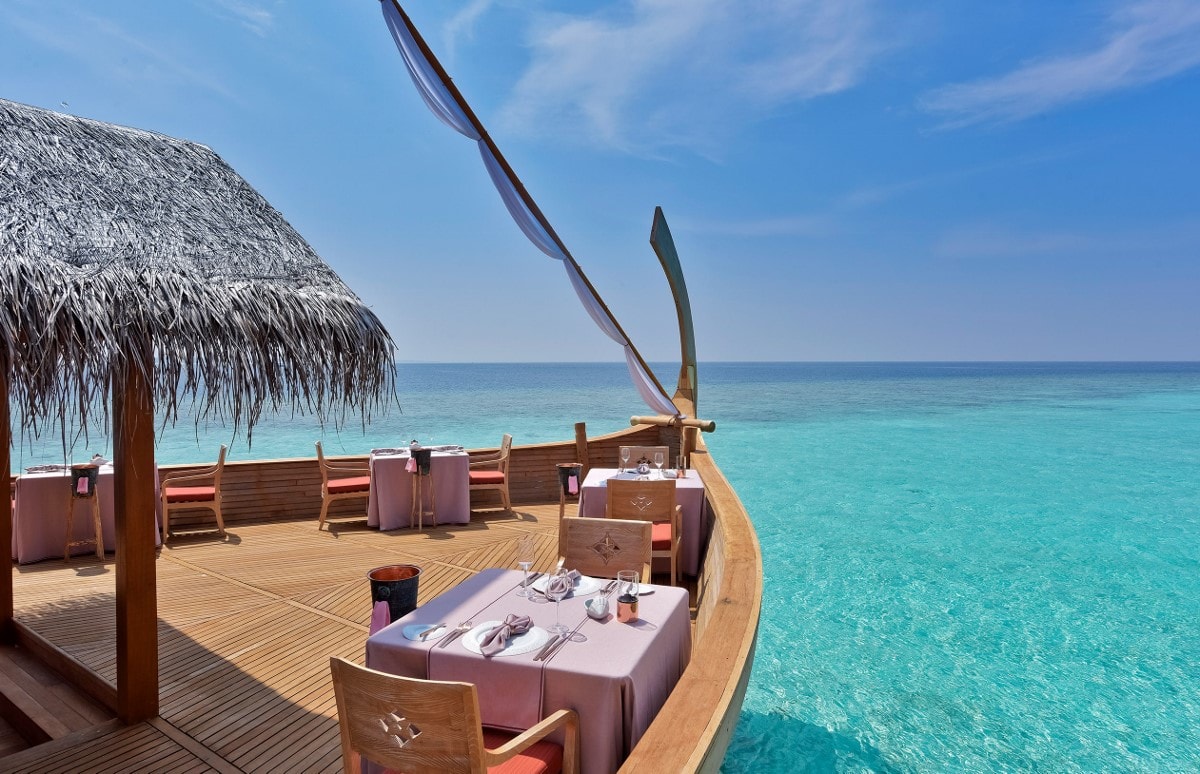 BA'THELI DINING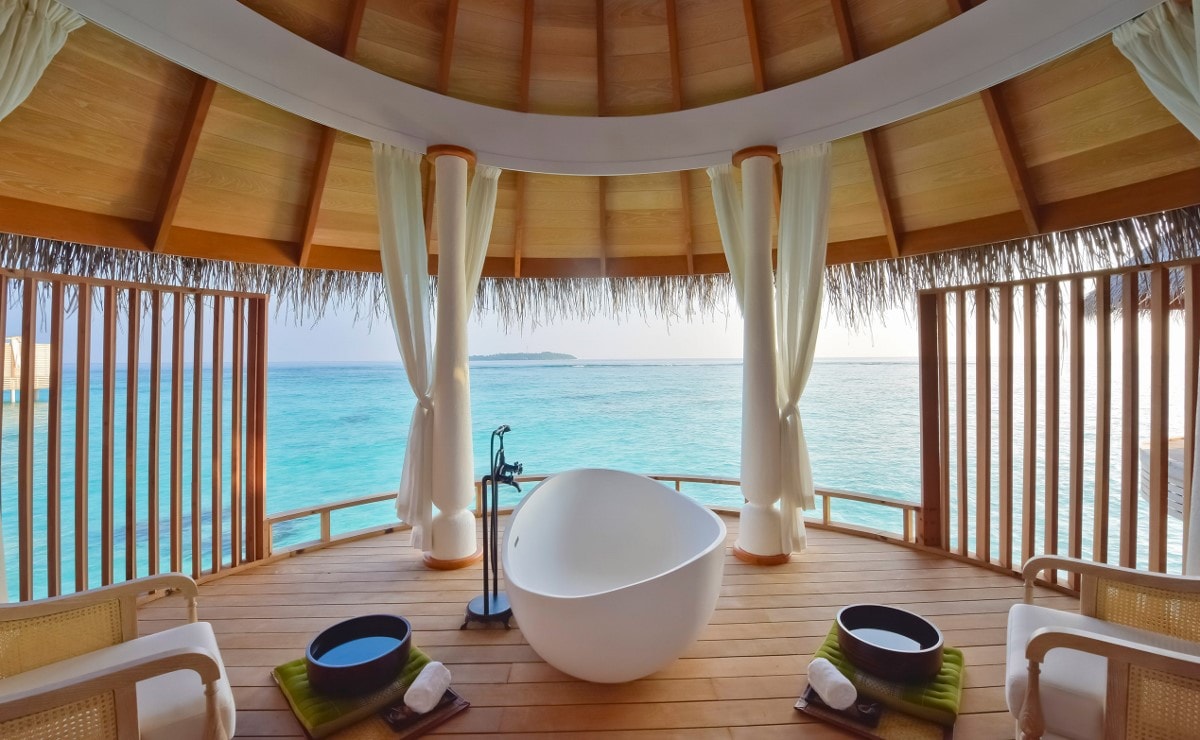 SPA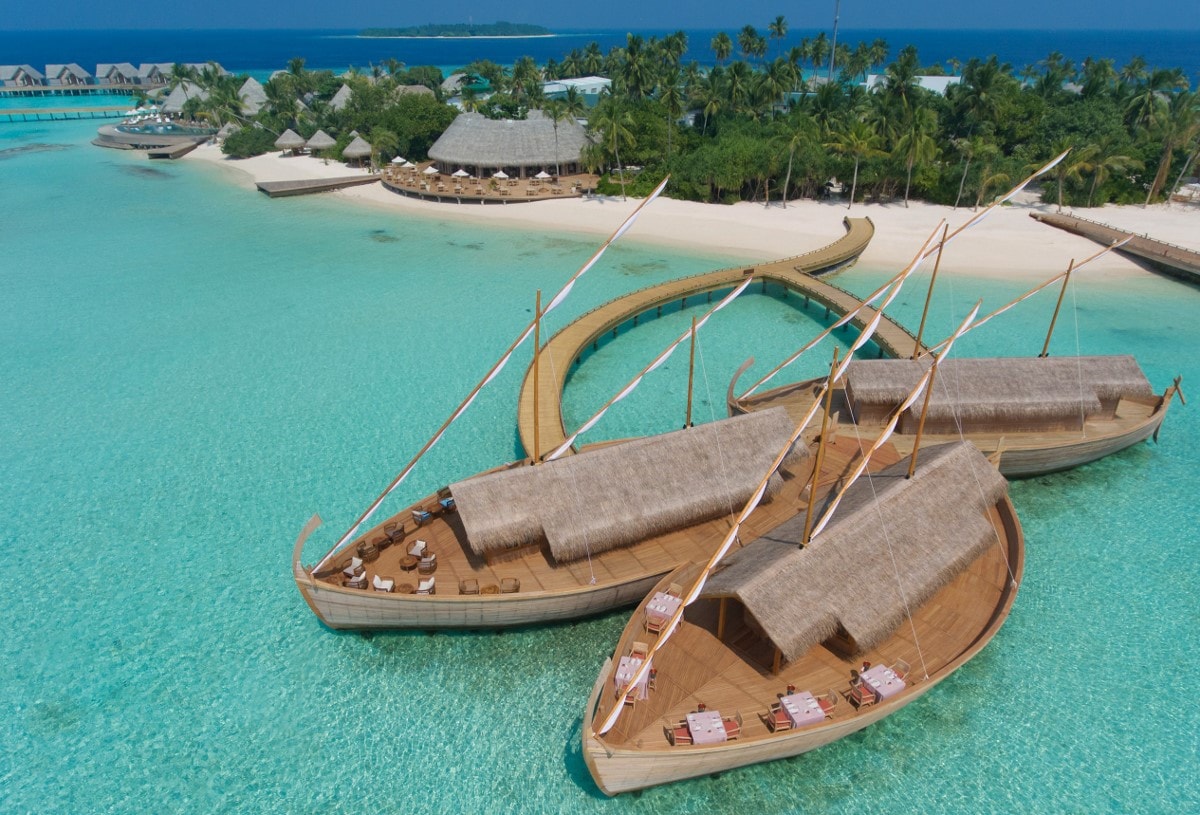 RESTAURANT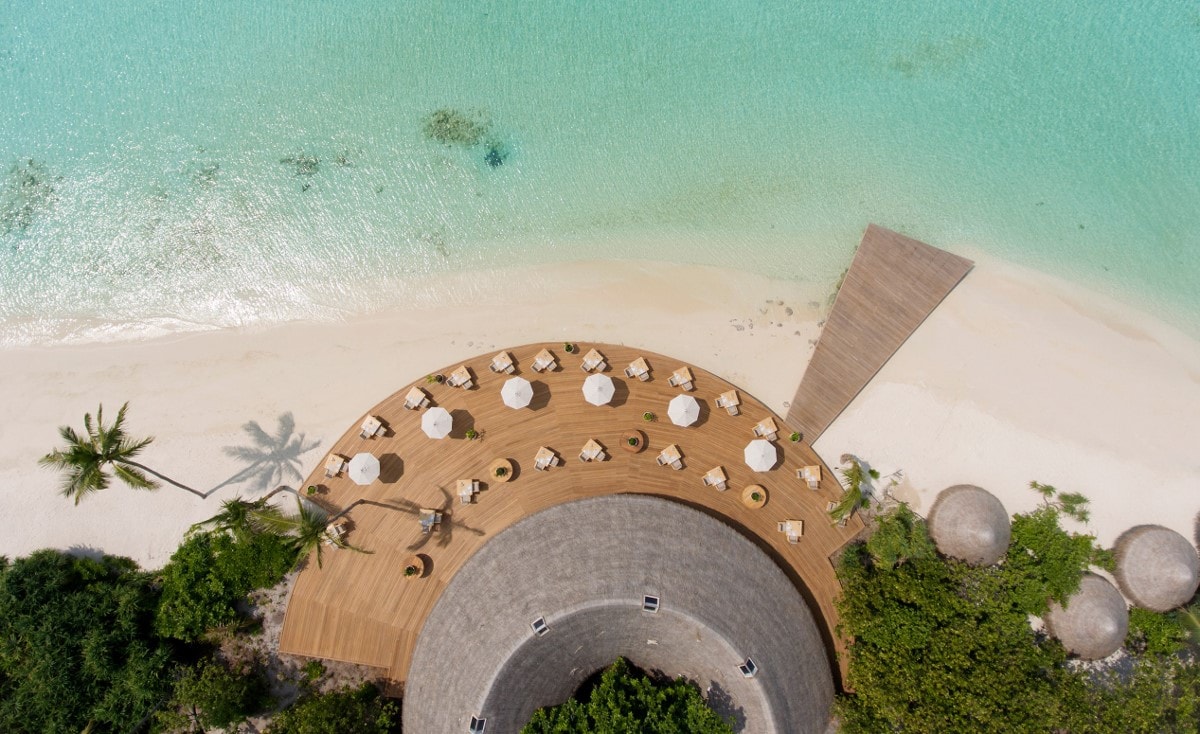 RESTAURANT AERIAL VIEW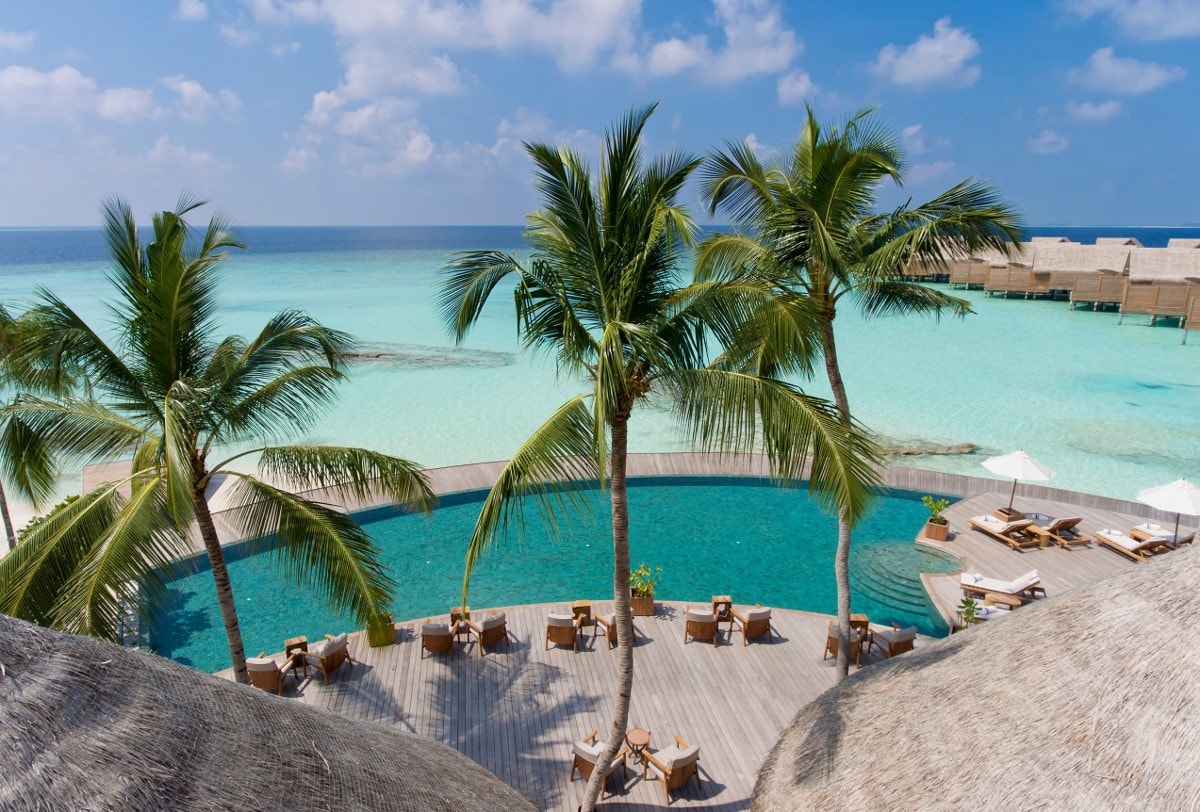 POOL VIEW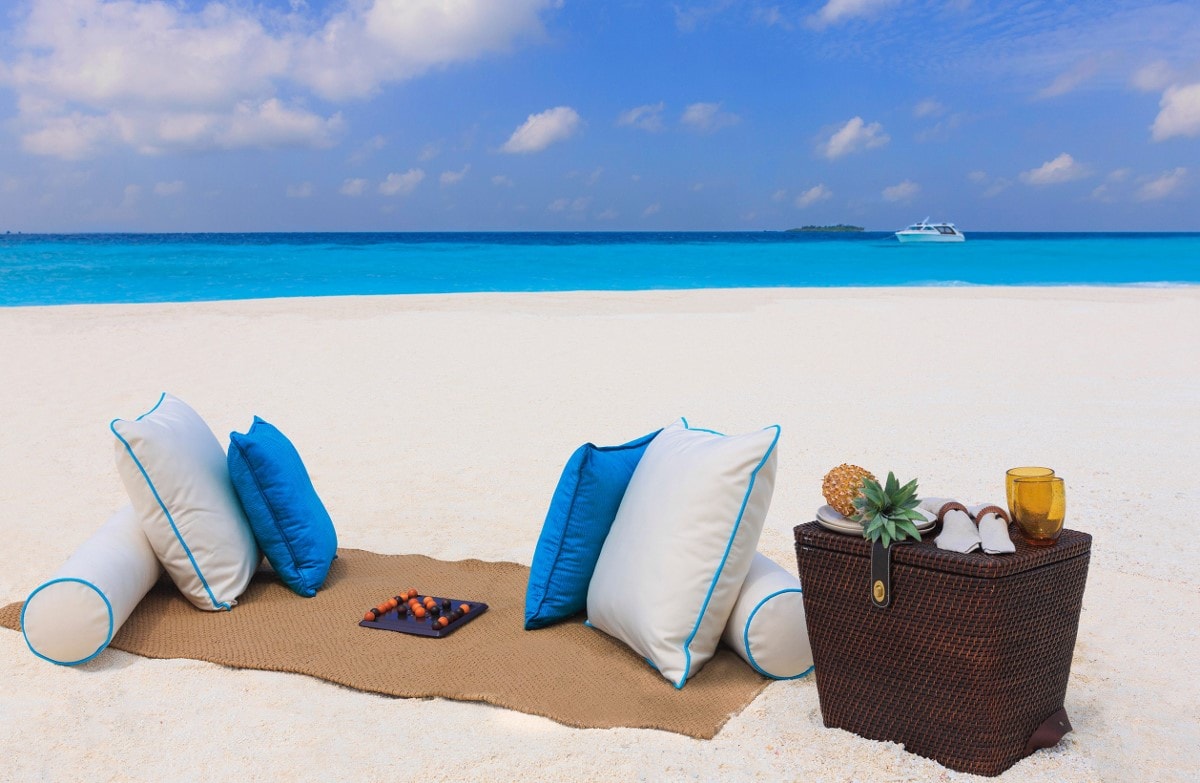 RELAXATION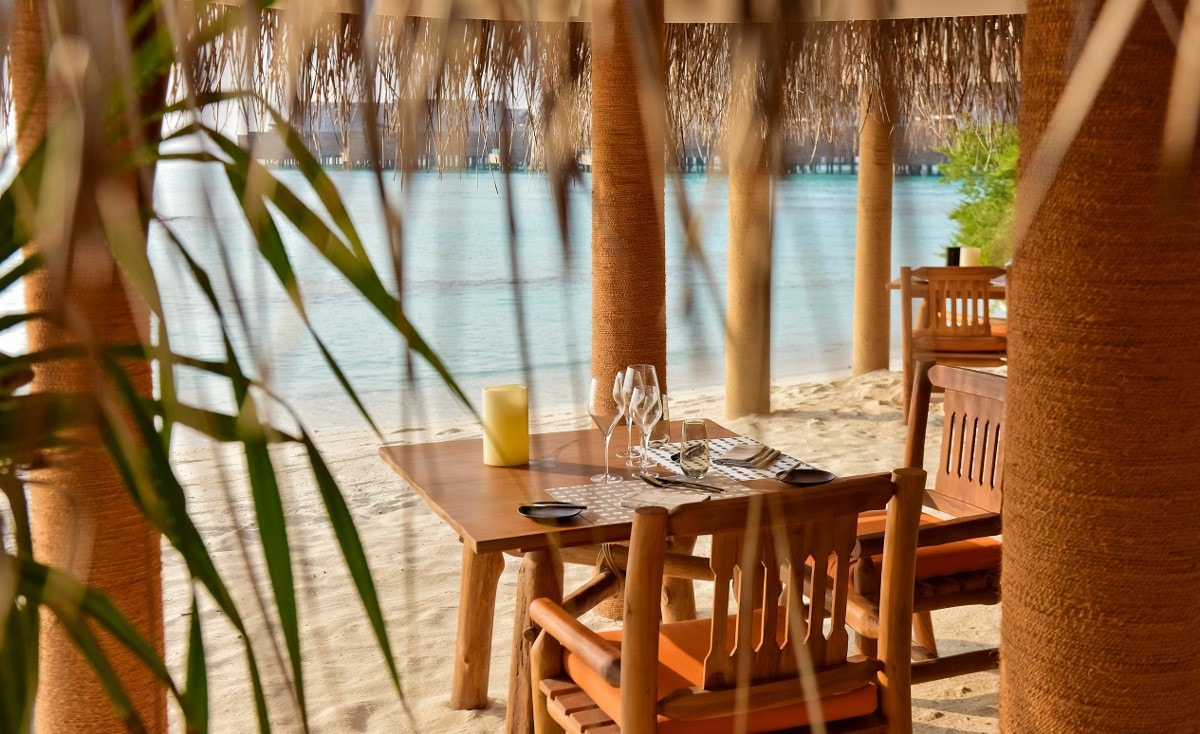 GRILL DINNER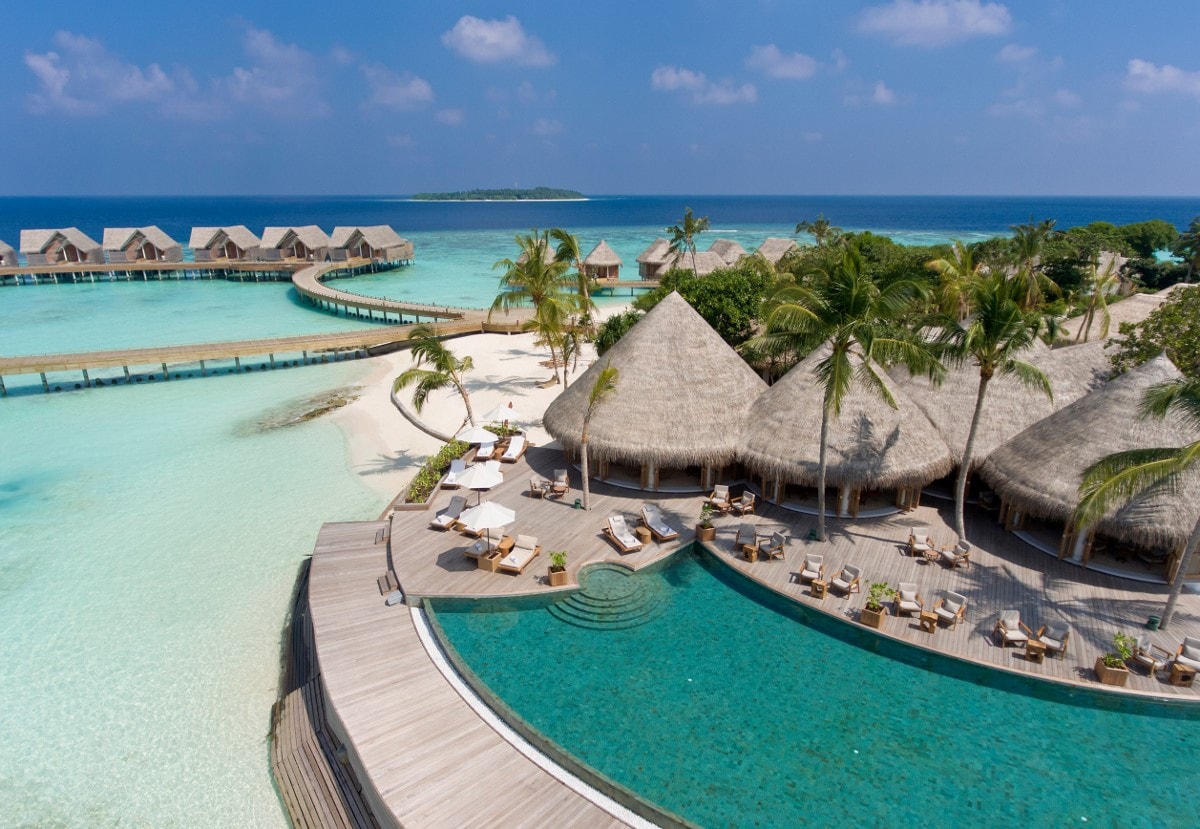 COMPASS POOL BAR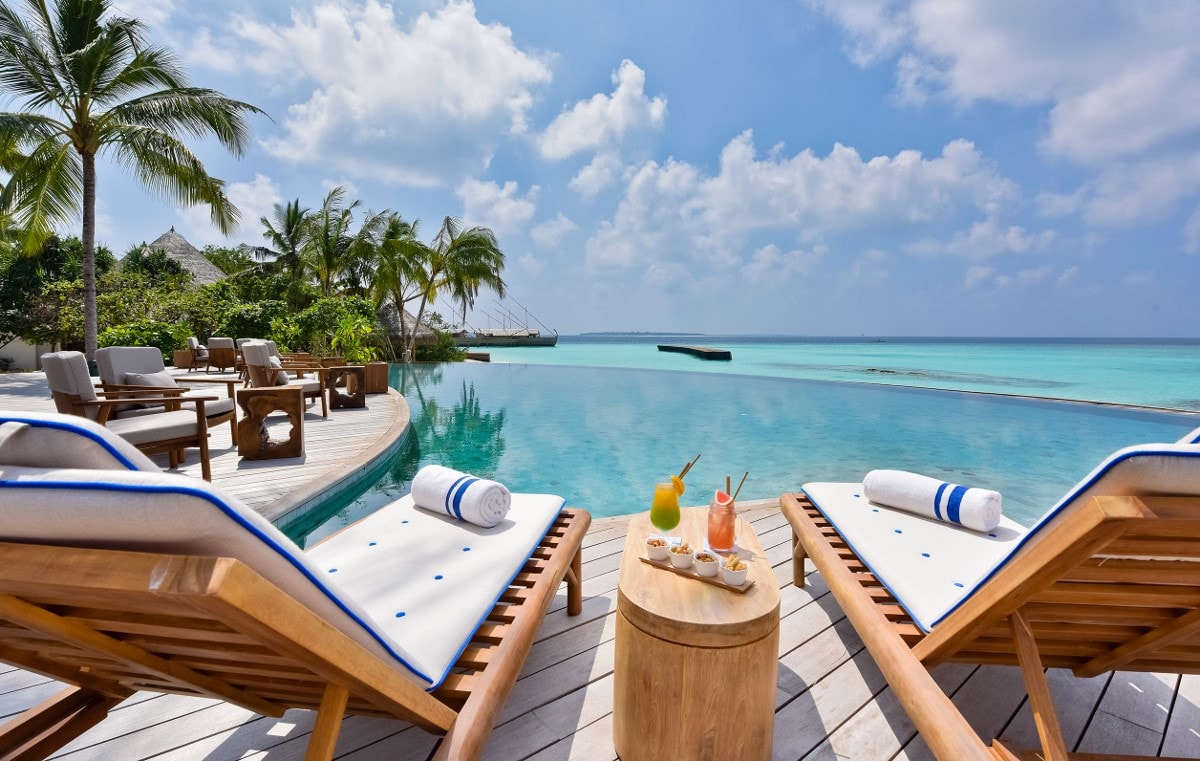 COMPASS POOL BAR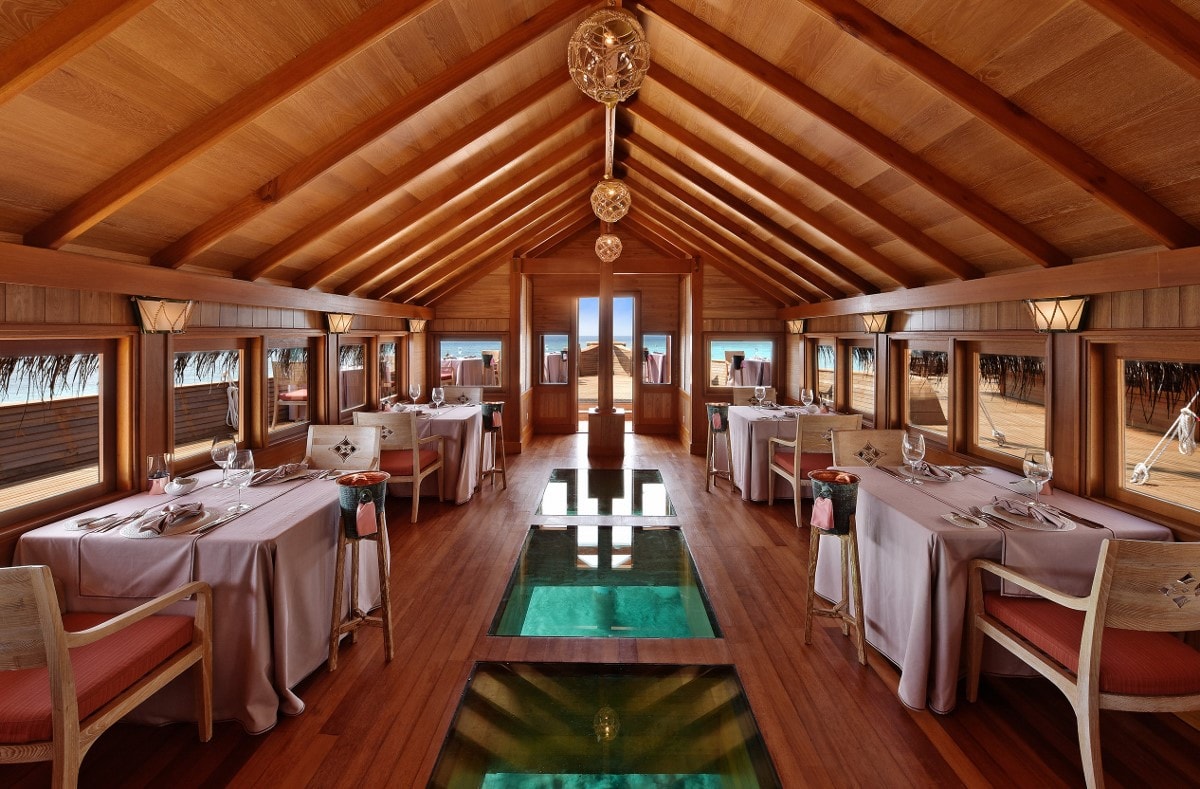 DINING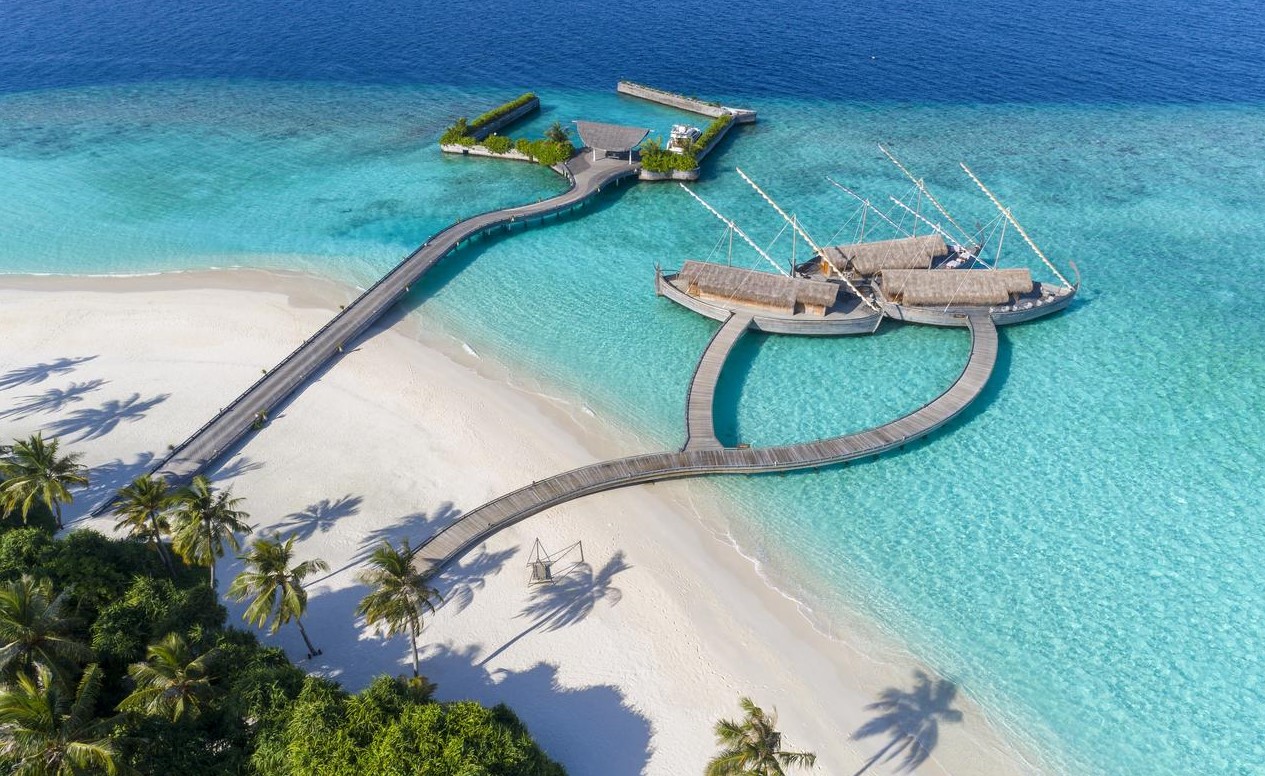 Aerial view of the island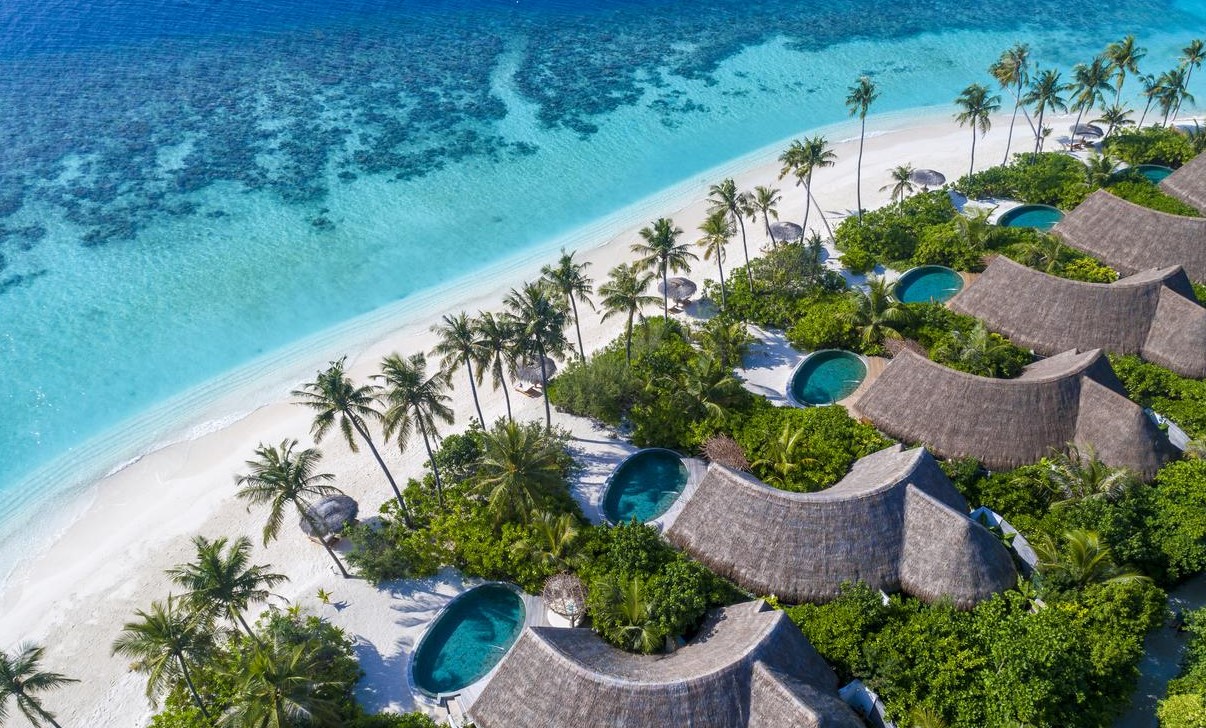 Aerial view of the island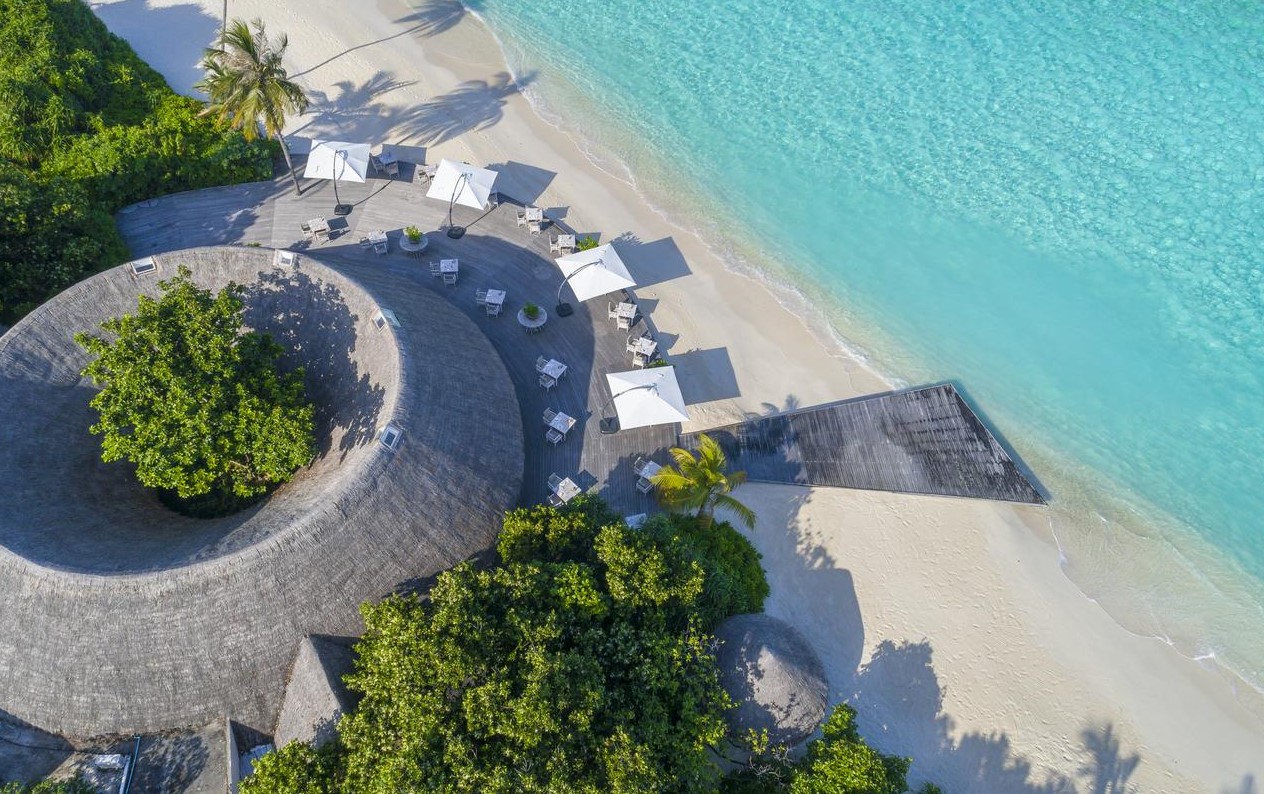 Aerial view of the island
Undoubtedly the No.1 resort in Maldives. #Maldives #HotelRanking #MaldivesResorts #LuxuryResorts #luxuryHotels #MaldivesIslands