Titanic Star Leonardo DiCaprio Gets Stuck At Maldives Airport
08 AUGUST 2017
After enjoying a Maldives holiday at
one of the newest resorts
in Baa Atoll Leonardo DiCaprio went airport yesterday for departure and got stuck there for hours. A source told Maldives Finest he was travelling by Qatar Airways and missed the flight. Most of the guests conveniently fly seaplane to connect their international flights. But for some reason Leonardo and his team chose the domestic flight from Dharavandhoo Airport and ended up missing their Qatar Airways international flight scheduled for departure at 19.30 hrs. What exactly went wrong remains unclear.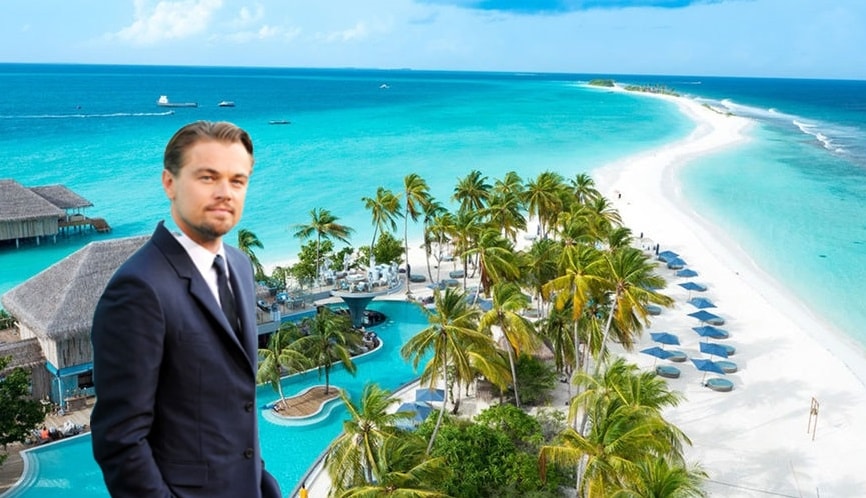 Leonardo DiCaprio visited Maldives about a week back and stayed at
Finolhu Maldives
(see more pictures in the link) in Baa Atoll. The celebrity was accompanied by several people who were thought to be friends and family.
About an year ago Kate Winslet visited the same atoll and stayed not far from Leonardo's island. Coincidentally, both islands belong to the same company. Are they still keeping in touch or is this just a mere coincidence?
After getting stuck at Velana International Airport for few hours Leonardo and his group departed the same evening on an Emirates flight.
Maldives is a popular holiday destination among Hollywood and Bollywood stars. Many of them come and go without being noticed to media. But, some of them like to share their photos on social media and that's how the news spreads.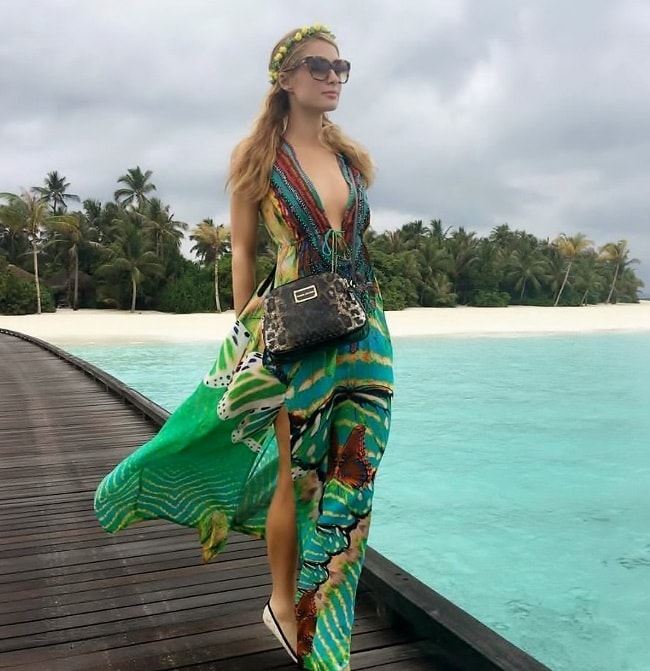 It has been over a week since
Paris Hilton visited the Maldives
. She is staying at
Amilla Fushi
, the same resort Kate Winslet stayed and called her favourite place. This is the second Maldives holiday for Paris who first came to Velaa Private Island about an year ago and shared many exciting photos on her Instagram.
Amilla Fushi has hosted many celebrities over the past 2 years. The resort is well known for its dining fantasies. Australian celebrity chef Luke Mangan did the kitchen setup and trained the chefs in the first year after opening. The most recent addition to already popular food lovers' destination in paradise is Gordon Ramsay's restaurant. If you want to taste Gordon Ramsay in the Maldives there's only Amilla Fushi to go.
Managed by The Small Maldives Island Company, both Amilla Fushi and Finolhu Island Resort were conceptualized by Tom McLaughin's WTF (What The Fushi) which sparked a reputation after successful launch of Huvafen Fushi several years back.
Titanic star Leonardo DiCaprio gets stranded at Maldives Airport. #Maldives #Malediven #LeonardoDiCaprio #Finolhu