What Are They Doing With This Whale Shark?
16 APRIL 2017
Looking at the pictures, you think they are trying to catch the whale shark or to save it? Since this happened in Maldives it would not be hard to figure out. If it was Japan it wouldn't take long before it gets slaughtered to make dinner.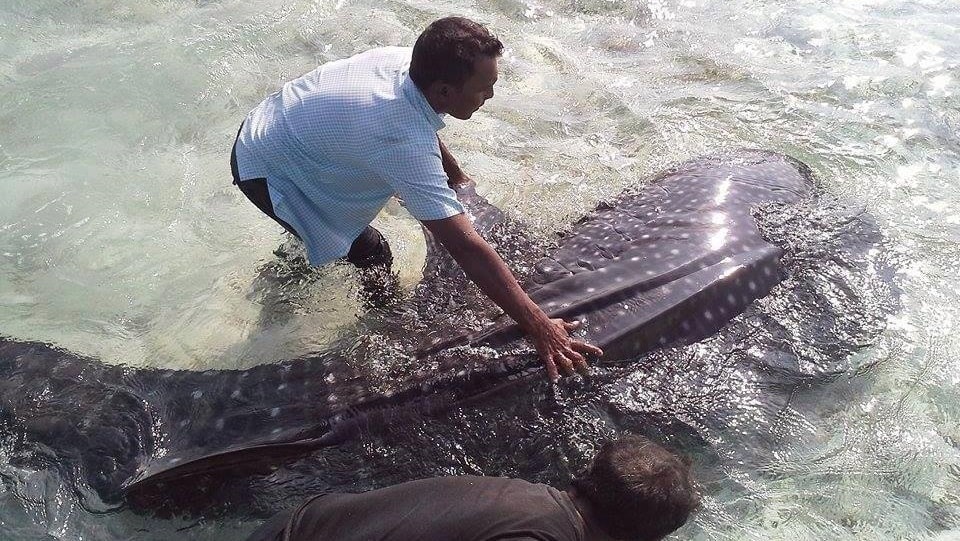 Getting back to topic, this is Maduvarri in Meemu Atoll. These locals spotted the whale shark stuck in the shallows and came for rescue. You can see its very shallow and it looks like the area has some corals too. If whale shark gets beached on a sharp piece of coral it could easily end up dead after being released in to the deep. Hoping that so such thing happened, these men were able to take it to deep.
Whale shark getting stuck in shallow water is a very rare incident. Some years back there were some
dolphins stuck in the lagoon
but that place was not this much shallow and it was soft sand on the bottom.
Note: The incident occurred few years back.
What are they doing with this whale shark? #Maldives #Malediven #whaleshark #diving #scuba #Reise