Rare Guitar Shark Spotted Off Ayada Maldives
01 MARCH 2016
Lived in the Maldives for 20 years and saw whale sharks, manta rays, hammer heads and more but not a guitar shark. I am sure it is not only me, there must be thousands of divers who love Maldives but never seen this beautiful shark. The lucky ones were the group of tourists diving off Ayada Maldives last year. Not only they saw guitar shark but it was swimming around slowly. It was a close encounter with this rare and beautiful creature.
Now you can see how a guitar shark looks like. If you see one of them I guess you can recognize it. The fish is very distinctive and resembles nothing similar. But the head looks little bit like a sting ray and spots on the body like whale sharks. It would be a mix of all shark species.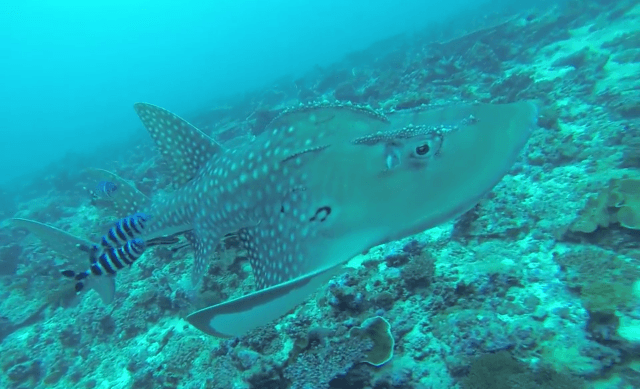 At your first look you might have noticed it got many fins, two on each side and two up on the back and two tail fins. The front fins are almost part of the head section. If you see guitar shark approaching you the head section would look like a small stingray, having fins up on the back tells you it is not stingray.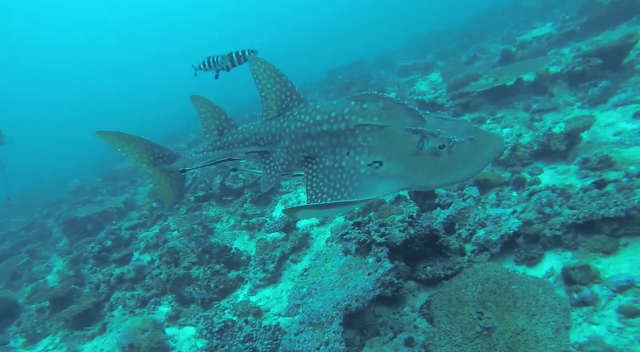 There is no particular reef to spot this rare shark. North Male' Atoll and Ari Atoll as well as other areas have been reported for spotting this beautiful creature. They live in the reef just like other shark species.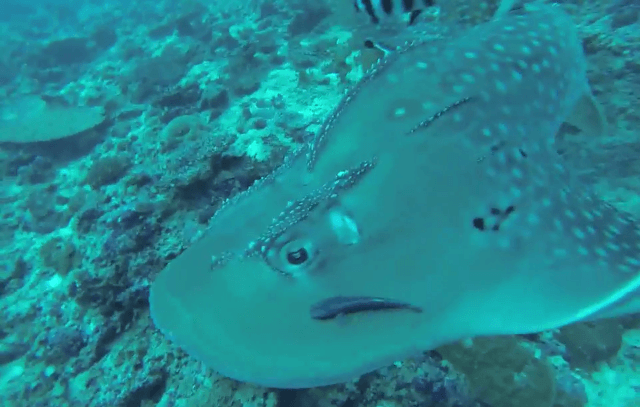 There are special reefs if you want to spot hammer heads. Black tip reef shark and white tip reef shark are the most common in the Maldivian waters. Baby sharks are most often spotted in the shallow areas of the lagoon. As sharks grow up they get to deeper part of the sea, ultimately ending up on the reef and then to the deep sea. Sharks are well known to have bad vision but strong sense of smell. They are not aggressive but any presence of blood could confuse them to think you are prey. Otherwise they do not even come close to you.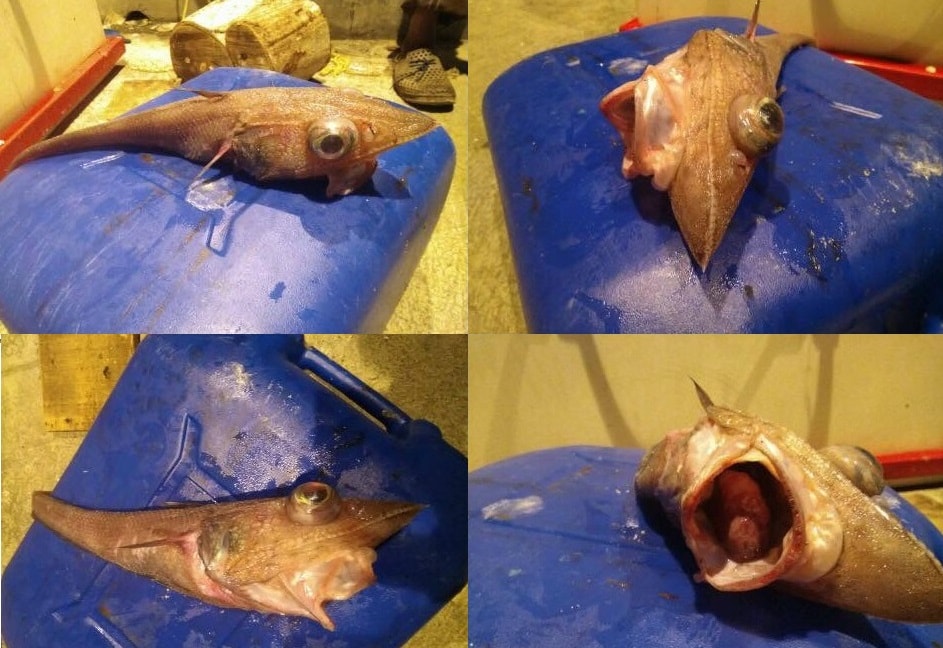 Photo: Baby Guitar Shark accidentally caught by fisherman in Noonu Atoll, Maldives
These images of the baby guitar shark was first surfaced on the social media. Fisherman accidentally caught the fish and never recalled of having seen one in his entire life, neither did the people who saw these pictures, except one man. He said it was a baby guitar shark and I when I compared with adult guitar shark the resemblance is unmistakable. If you are seeing a baby guitar shark for the first time do click the share button below.
Rare guitar shark spotted off Ayada Maldives. #Maldives #Malediven #Reise #Urlaub #Мальдивы #Maldivler