Guest Experience At Kuramathi Island Resort
03 MARCH 2019
What's your destination for the next vacancy? Every annual holiday is a time to relax and be in the company of your loved ones. And nothing beats the experience to be quite a good one and a memorable one, and this is attributed to the place of your choice for the visits in most of the cases.
Do you usually have a hard time to choose the place to be during the holidays? Look no further, the
Kuramathi
Island Resort is the place for you and your loved ones.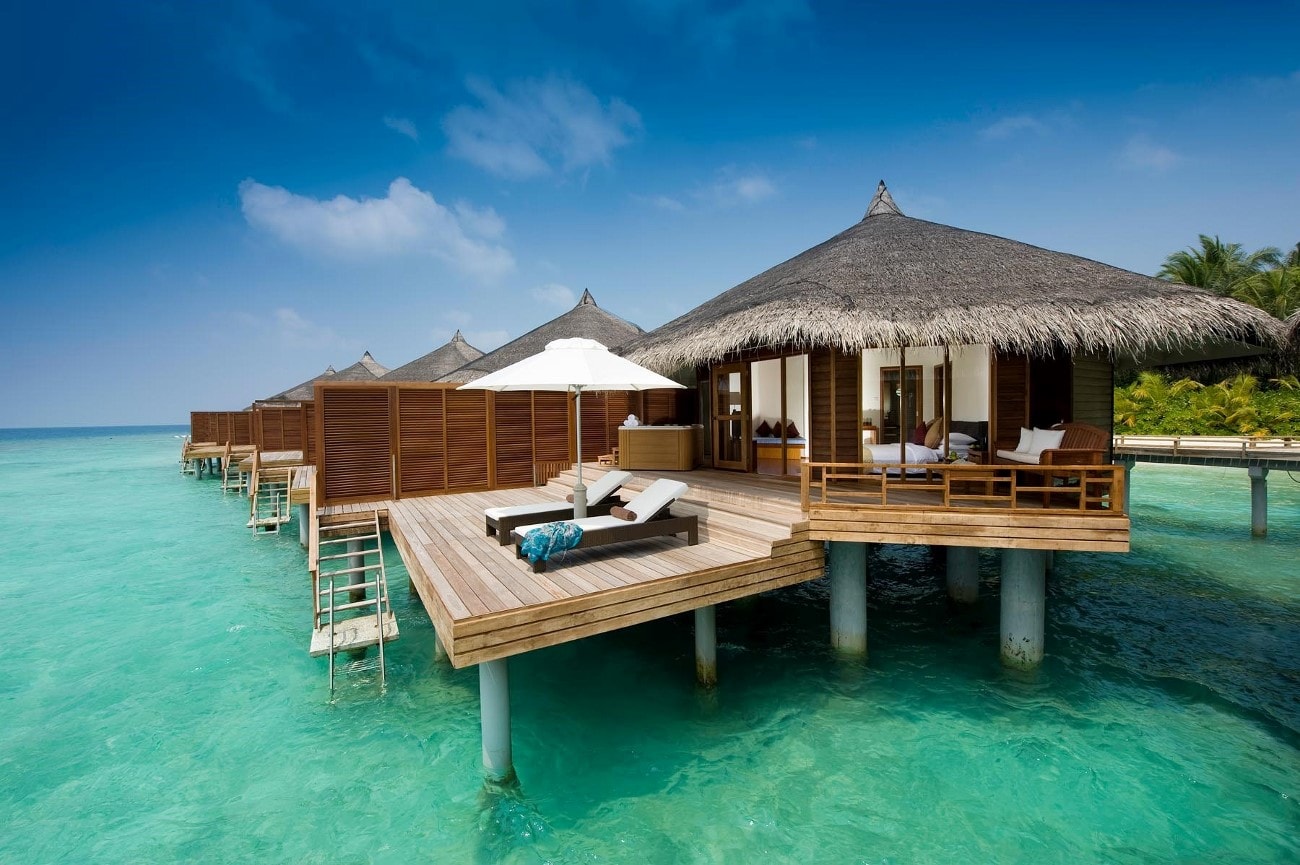 Location
Situated in Rasdhoo Atoll, it is among the 5 islands in the archipelago. The experience is a guarantee to suit everyone; young and old. The serene place offers a natural holiday experience, all you need to pass your holiday with your loved ones. Quality time is assured as well as interaction with the beauty of nature. Located about 50 km on the west side of the Male' International Airport, covering a distance of 1.8km, the island is rich in green vegetation that is surrounded by spectacular beaches with the white sand that spread towards the ocean.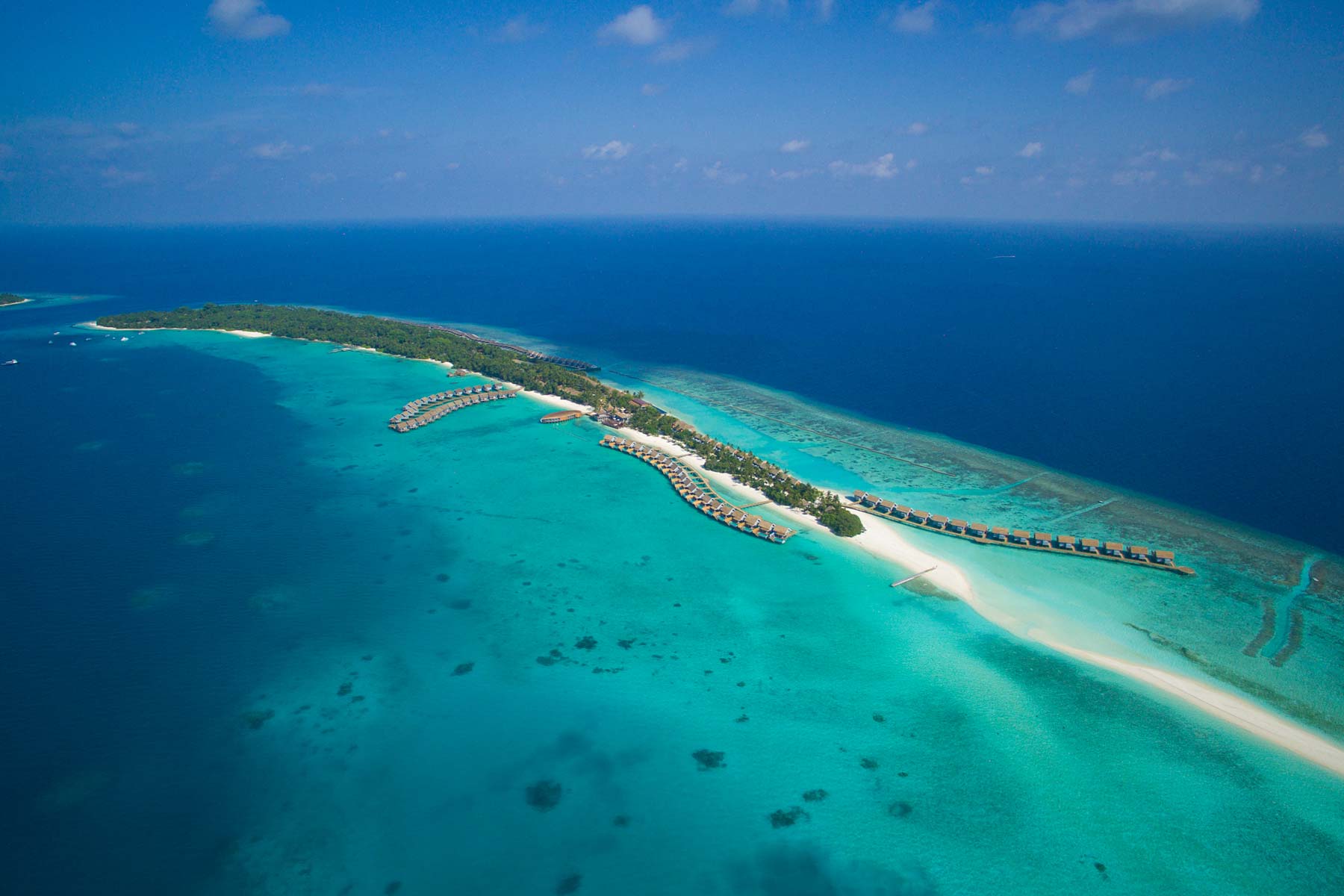 Let's take a look at what is in store for you at Kuramathi; beautiful guest villas around lush gardens that face secluded areas of long beaches or poised over water, and some of them feature additional luxuries including outdoor Jacuzzis and private pools. You can also enjoy the following activities:
• Underwater or over water activities (diving, snorkeling, windsurfing).
• Sensual spa therapy.
• Outdoor games like tennis.
Among many more, there is something for everyone! The Maldives will show the best holiday experience you will never forget. Not only will you get the amount of rest you deserve, but also get the best comfort and beautiful serene environment: sun, sandy beach, windsurfing, mouth-watering foods, a range of villas that are cost friendly to everyone. And that's not all! There are diverse facilities and not to forget welcoming and friendly service that the Maldives is commonly known for.
Lounge and transportation
When you arrive at the airport, you will be welcomed checked in for the seaplane and escorted to the terminal. The terminal features a dedicated Kuramathi Lounge for you to relax and await your flight. An accompaniment of refreshments and complimentary internet access are offered to you. Afterward, you will have the seaplane flight that provides you an unforgettable bird's eye view of the amazing atolls covering the area.
More Services!
The staff is available and ready to cater to anything you wish help with. These include;
a) 24-hour reception service and additional guest lounges.
b) All major credit cards are accepted for any transaction.
c) Available Lounge with lockers and shower facilities.
d) A multilingual team of staff members.
e) Laundry service.
f) Reading materials, magazines at the reception and guest lounges.
g) Internet access.
h) Foreign currency exchange services.
A medical center is also available, with one of the best-equipped facility and features the largest hyperbaric decompression chamber in the Maldives. Equipped to handle cases of diving accidents or any other emergencies. In addition, there are highly qualified medical officers for such occasions.
Highlights of the atmosphere
The place holds; The award-winning Eco-centre that is the hub of all the corporate social responsibility efforts. The well-protected environment and maintained eco-friendly approach are within the operations at Kuramathi. The place also hosts an initiative; the Hydroponic Garden that grows salads for the resort.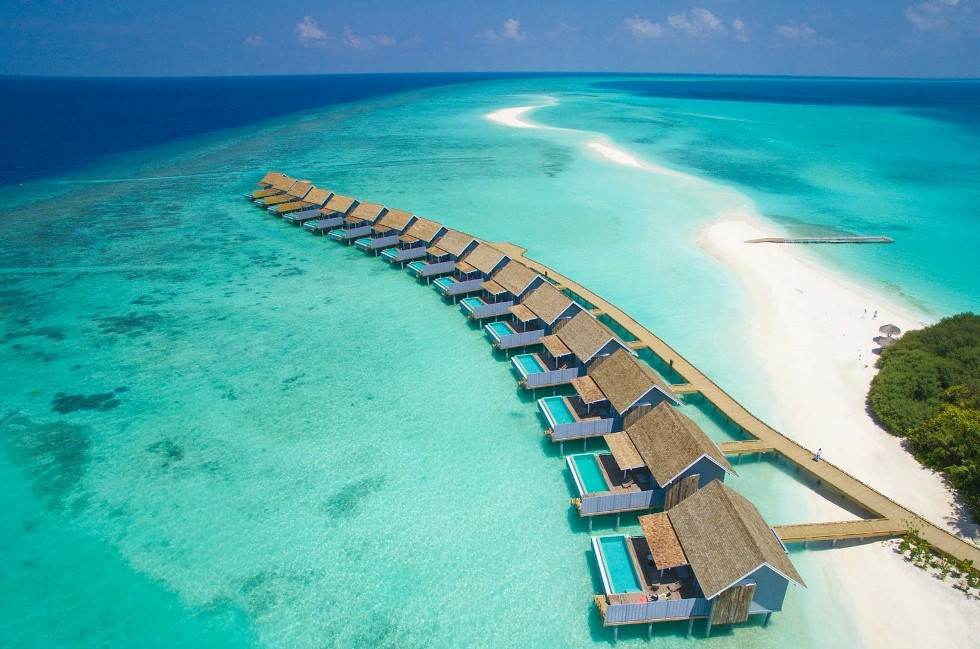 The eco-center is led by a resident marine biologist who plays a key role in making sure that guests are practicing proper snorkeling etiquette. Moreover, a snorkeling safari will be provided to you with a detailed insight into the astonishing underwater world through visual presentations. The most common and famous specimen on display is a sperm whale skeleton. In addition to this, the eco-center is involved in several other external conservation projects and works with the collaboration of a local school to promote environmental awareness initiatives. Boutiques – available at Kuramathi are boutiques that provide retail therapy to make you feel relaxed and comfortable. The boutiques are conveniently situated near the reception and the guest lounges.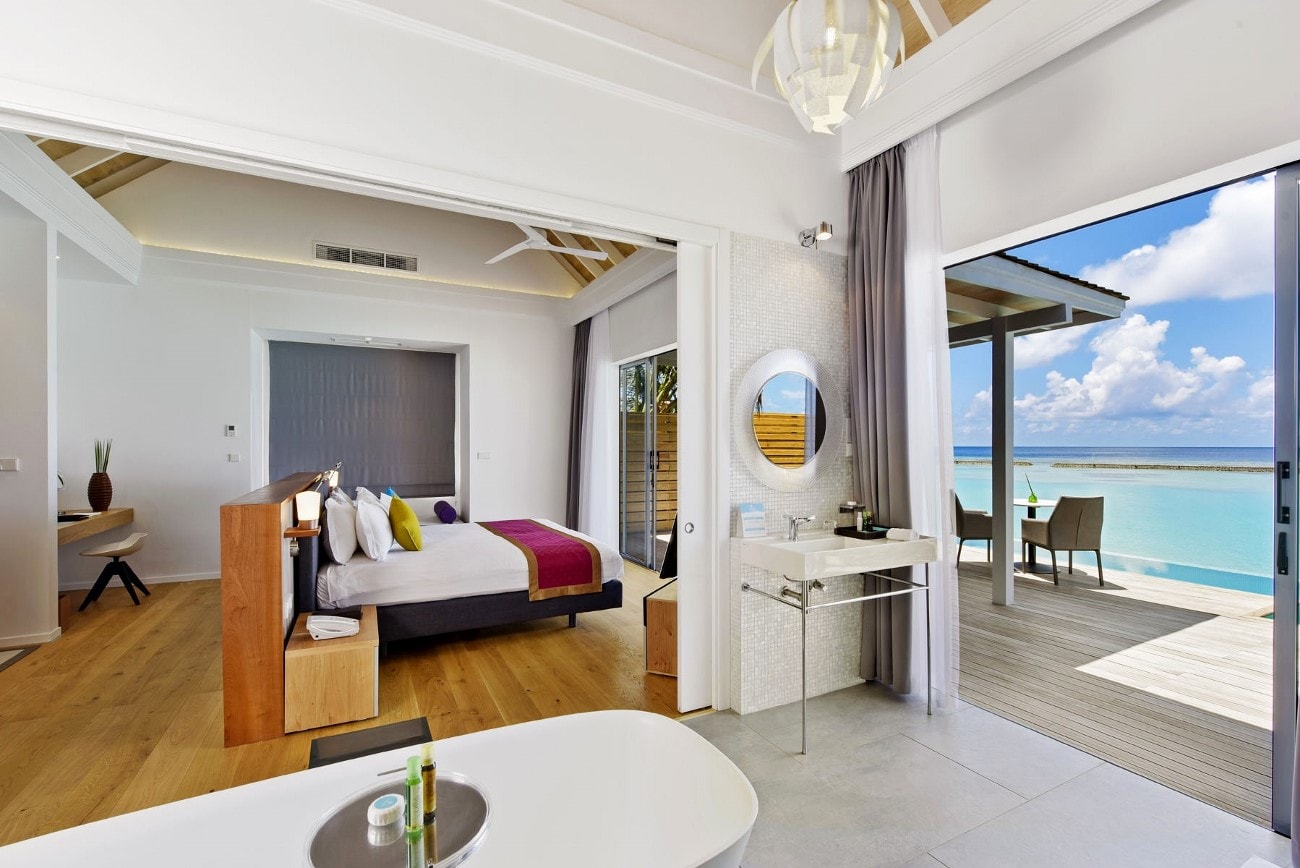 Guest villas
The available villas will leave you amazed, from their designs to the site they are located is just breathtaking. The villas are in distinct styles both on land and over water! How cool is that? There is an option for everyone ranging from the simply designed garden villas to topnotch luxury. If you have a modest budget to the well-appointed pool villas you are looking to spoil yourself and your loved ones. There's more! All the villas feature a king-sized bed, an attached bedroom, hot shower, air conditioning, fan, hair dryer, bathrobes, all the amenities, minibar, in-room safe, IDD telephone, coffee and tea making facilities, a flat screen tv with cable and much more. This is the place to be!
Wine and dine pleasure of the stomach and body
Let's not forget, the stomach and health. Kuramathi has restaurants with food that will leave you yearning for more. Wait till you see what they have! Aside from having three buffet restaurants where international-themed dining is for breakfast, lunch, and dinner. You will be provided with nine à la carte restaurants featuring a variety of cuisines to suit all palates. Again, there is something for everyone! There is a whole menu of cuisines; the famous and delicious Indian tandoor mahal to the Inguru Asian fusion cuisine, there is enough for the stomach and mouth to taste. You will get lost in the delicacies of this food all the way to when you get back home.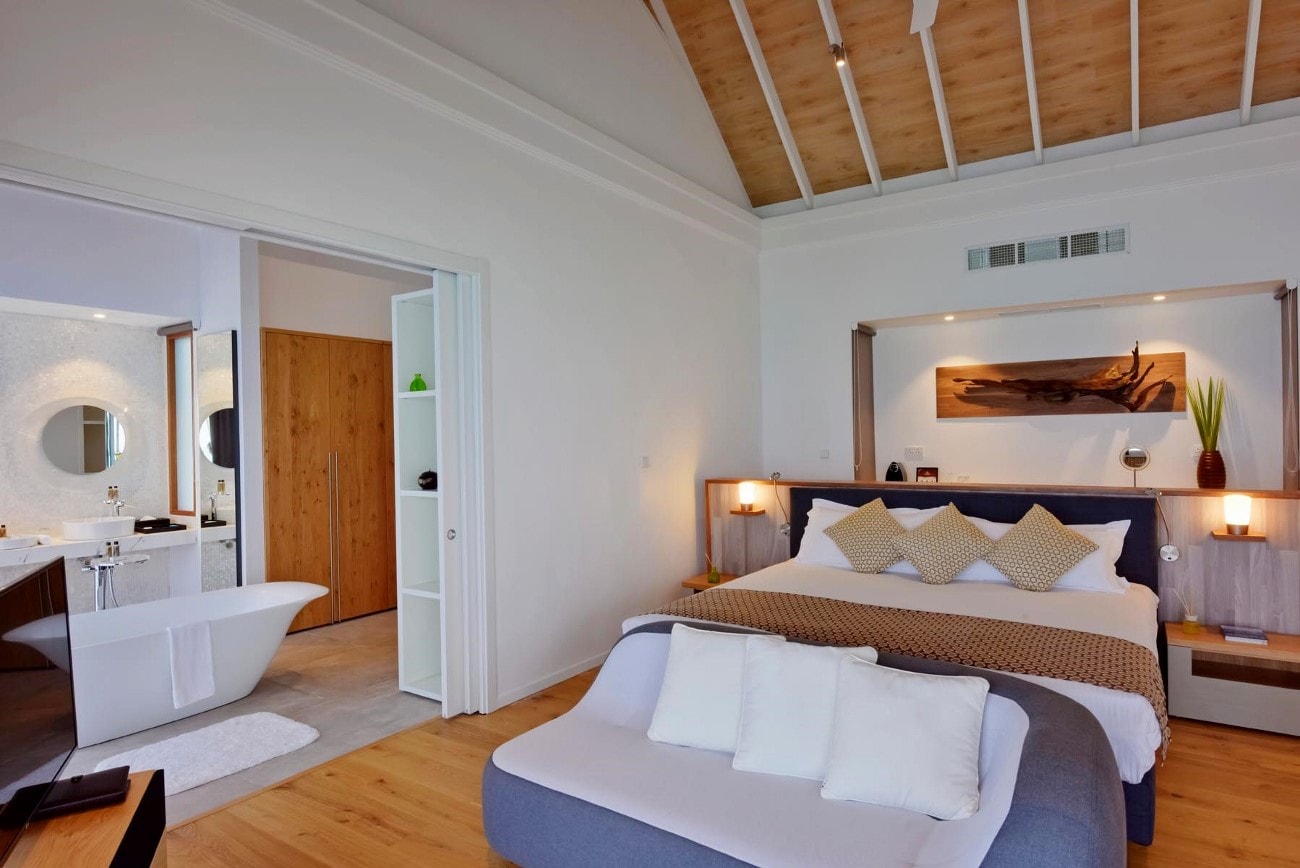 Then of course the drinks cannot lack where there has been good food. And depending on your mood, you can have a dance under the starlit skies at night, or listen to the sweet live band music, and during the day, you can just relax at the bar sipping flavoured concoctions. You will be spoilt for choices, a nice way to enjoy and relax after a good meal.
The All Inclusive packages
If you thought you had it all, think again. The holiday will not be complete if you do not have an all-inclusive package. With it, you can dedicate the entire time to each other. The all-inclusive package includes a wide variety of premium alcoholic and non-alcoholic drinks, high tea, snorkeling and windsurfing equipment, also two excursion activities. Whereas the full package, includes all this plus, wait for it… not only dining at 9 à la carte restaurants but also you will have a selection of bottled wine as well as preferred on the full wine list!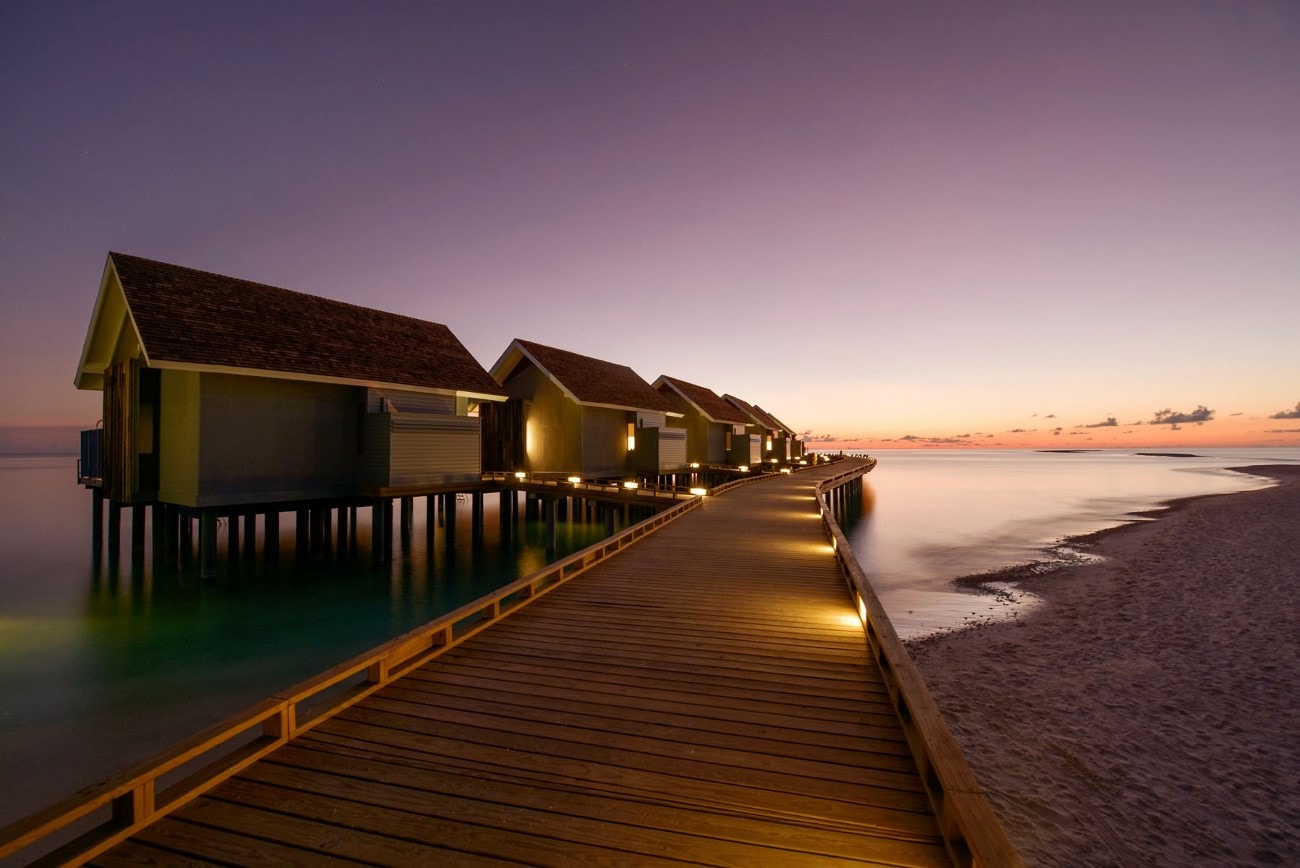 Your holiday as at now is at its peak, but guess what?... there is more! Recreation activities are very important, it provides a means to you by which you can refresh your body and take your mind off things for a while which is quite healthy. At Kuramathi, there are several centers that can ensure you are distracted enough to allow your body to relax. These include:
• The sports center - here you will be provided with an opportunity to keep fit whilst you are on your holidays. The center features a fully equipped gymnasium with the modern fitness equipment! To add on this, a swimming pool both for the young and adults, jacuzzi, a pool bar among others.
• Diving - imagine having to come into contact with marine life face à face! On Kuramathi, you will be equipped with the PADI/SSI dive center offering a wide range of underwater adventures. The collective abundant marine life, colorful reefs, warm waters, and big fish encounters set the Maldives way apart from other famous diving areas. Here you will experience what you can't in any other place.
• Water sports – there is more fun and adventure here. You can take part in a range of non-motorized water sports such as the windsurfing, and kayaking. An even more thrilling encounter is parasailing, water skiing, wakeboarding, and even semi-submarine experience and others! In addition to this, the water sports center offers RYA certified courses in windsurfing and sailing for all ages! Alongside excursions on a catamaran or even a motorboat. You can learn something new whilst on holiday!
• Excursions - another fun activity that will be provided to you is joining the excursions. You will have the opportunity to discover the Maldives and the traditional ways of life of the locals. There is a range of excursion activities that are available, for instance, island hopping, snorkeling trips, sunset cruise, and big game fishing.
• Kuramathi highly regards the 'catch and release' policy in big game fishing of big fish. Not fishing is prohibited in
this resort
as an excursion, as a form of protecting the surrounding.
• Bageecha kids club – the name is derived from the local name for a park of a garden and is also the name of the kids club at Kuramathi island. Its shape resembles a Maldivian boat or 'Dhoni' as it is locally known. Bageecha offers age-appropriate exciting experiences to young guests. If you happen to have kids, there is a wide range of outdoor and indoor activities that are organized for the kids. Such includes; nature walks, treasure hunts, beach games as well as marine life education offered by the resorts' Eco-centre. Bageecha is located near the beach, it includes a huge playroom, an entertainment room, a dining area where the kids can enjoy snacks and have lunch.
There is also a big outdoor area featuring a playground, sandpit, and a barbecue corner. Not to mention, there is a team of a professional team which is on hand to ensure that the young ones are enjoying themselves, whilst their parents or guardian also enjoy themselves.
• Kuramathi spa – the spa center can be crowned as the best in the level of excellence in spa hospitality and services provided. The spa involves your well-being and tranquility for you to enjoy. There are integrated, old rituals that have the highest-level quality of European beauty products and the far eastern natural essential oils, and all of them are in great respect to the environment. The rituals are performed by a team of trained professionals, from Asia, each of them eager to create for you an unforgettable experience whilst in their care. Doesn't it sound like paradise? Here's just how it starts for you; at the spa, your journey would begin with holt and cold-water experiences.There is a relaxation area and separate wet areas for men and women are available. And each of them featuring steam, sauna, an icy plunge pool, and rainfall shower. There is also an offer for single and couple treatment rooms; on land and over water! How cool is that? On the menu; a selection of treatments meticulously made available for both men and women; from specific skin care treatments, a variety of body care programs, foot care, and hair care. The body massage and care program will take you to a whole new level of experience. It's just a new world of relaxation, fun, adventure that you and your loved one can create a memorable experience together in it. The view of the spectacular soft white beaches, the azure skies, and the endless turquoise Indian ocean that twinkles in the bright sun, creating an impression beckoning you to enter this paradise on earth to come and celebrate your new-found romance with your loved or renew it with a loved one.
If you were dreaming of the most romantic setting, you will find it at Kuramathi. The place offers you different renewal of love packages to suit your plans. So, the next time you are thinking of a holiday gate away destination for you and your loved one, Kuramathi should be your new favourite place.
This is not an opportunity for you to turn down, Kuramathi resort is the place to be for you and your loved ones. Give them the opportunity to serve, you will experience a worthwhile time with that will imprint your affection and care, they will never forget such an experience of a lifetime!
Guest experience at Kuramathi Island Resort #Maldives #Malediven #whaleshark #familyholiday #urlaub