Is There Any Top Maldives Resort At A Fraction Of Cost?
Mr.Em Jay, from our facebook page, says Maldives is hell expensive and asks if there is any resort as good as top ones but at a fraction of costs. Its an interesting question I thought would bring to the website to give a complete answer. There are many high-end resorts in Maldives and general price level may be higher, compared to other countries.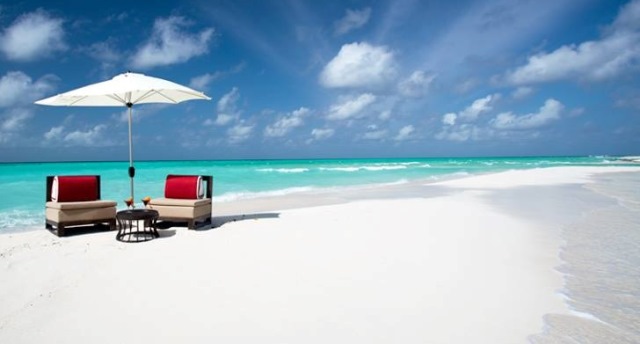 Discounts on Maldives resorts
To get a discounted rate for these resorts you may want to try out discount programmes such as "Book one win one" where you buy a holiday package and stand a chance to win a free holiday. In this case you pay for one holiday and get two if you win, making average per holiday half price. Island Voyage Maldives is a local agent currently giving offer and there is pretty good chance of winning.
Book from local agent
Look for a good Maldives local agent and wait for June/July period. Rates for most of the resorts fall to the lowest in this period and often gives free nights, free upgrades, free transfer etc. Dont book on advance, just wait for the luck to find you. Prices at most of the resorts will definitely fall, but you cant guarantee by how much and what they will offer instead of price deduction. You may have to book in a short notice, in that case you cant freely cancel once booking is made.
Give up luxury and go for a great Maldives experience
If you are visiting Maldives for a great experience you may want to give-up luxury and take your holiday as an experience. If you like that kind of approach, you may consider staying at local guesthouses and take day trips to resorts. Hulhumale' is a local island near airport, you could get great offers. There are many restaurants you can enjoy local prices. You could definitely do diving, snorkeling, sandbank trips at a fraction of costs.
Kuramathi Island with a value-conscious itinerary
This could be your best bet. Request an itinerary from us for $1 and book Kuramathi Island Resort. Your itinerary will have options for your lunch and dinner along with other activities. Kuramathi is officially a 4 star resort, but it is as good as 5 star. Natural beauty of the island and amazement of the house reef is better than many resorts of top price line. Daily meals are 4 star quality, you will be satisfied if you are not expecting the high-end luxury class of meals. But if you do expect more there are many a-la-carte restaurants in the island that offer better meals and that is payable extra. Our itinerary, which costs $1, will have recommended restaurants for your lunch and dinner. We will also recommend some dishes on the menu that gives more value for money. If you are skipping your entitled meal in the main restaurant there is a discount you could get from your ala-carte bill. Our itinerary includes money back guarantee, if you felt not happy after your holiday we will refund your $1 (one US Dollar only) with no questions asked.