2 Resorts That Offer Special Charcoal Grilled Lobsters
Grilled prime-cuts of meat and seafood go amazingly well with all tourists. Fresh catch on a charcoal grilled means a magic show. You cant possibly ignore it. Traditionally the local Maldivians used coconut shell for charcoal, the same is widely practiced in the Maldives even today. But, at resorts coconut shells are rarely available. With other types of charcoal you still get the natural tastes and aroma.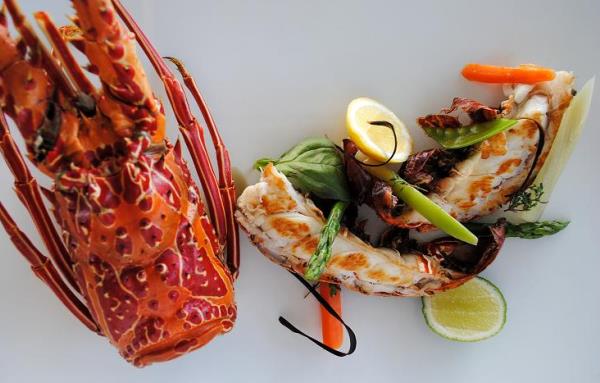 Fuego Grill at Four Seasons Landaa Giraavaru
Located at the seaside of beautiful of Landaa Giraavaru Island, Fuego Grill open only for dinners. The specialty of this grill is the cooking method while the kitchen itself is an open pavilion. Fresh catch of the day is very much the favourite of many guests. Lobsters are not live or fresh, still the char-based cooking does the charm.
The Reef Resturant at Kuramathi Island Resort
Never fading star of the Maldives, Kuramathi island have a long history of over 30 years. The resort is highly occupied whole year around. Among the many food and beverage options the Reef Restaurant is a delight for seafood lovers. A small outlet on the edge of the shore is equipped with massive charcoal grill. At the entrance is the kitchen pavilion, all their activities are in full view as you pass by. tasteful aroma of lobsters cant get unnoticed from several yards away.
How to enjoy super cheap barbecue in Hulhumale
Low season discounts and free nights on Maldives holiday
Bamboo Chicken Biryani from the tribes of India