18 Things To Do At Velaa Private Island
Maldives Resort Ranking indicates
Velaa Private Island
is undoubtedly one of the best resorts in Maldives. At the time of writing this post Velaa ranks at #1 in the Maldives. Since the ranking is updated daily there might be fluctuations, but the resort will certainly remain among the top resorts.
In Maldives there are many well known international brands such as One&Only, Four Seasons, Conrad Hotels, but Velaa has beaten them all in the quest of becoming
best resort in Maldives
. Having this achieved we thought to write about the activities that you do at Velaa Private Island.
1. Outdoor Jacuzzi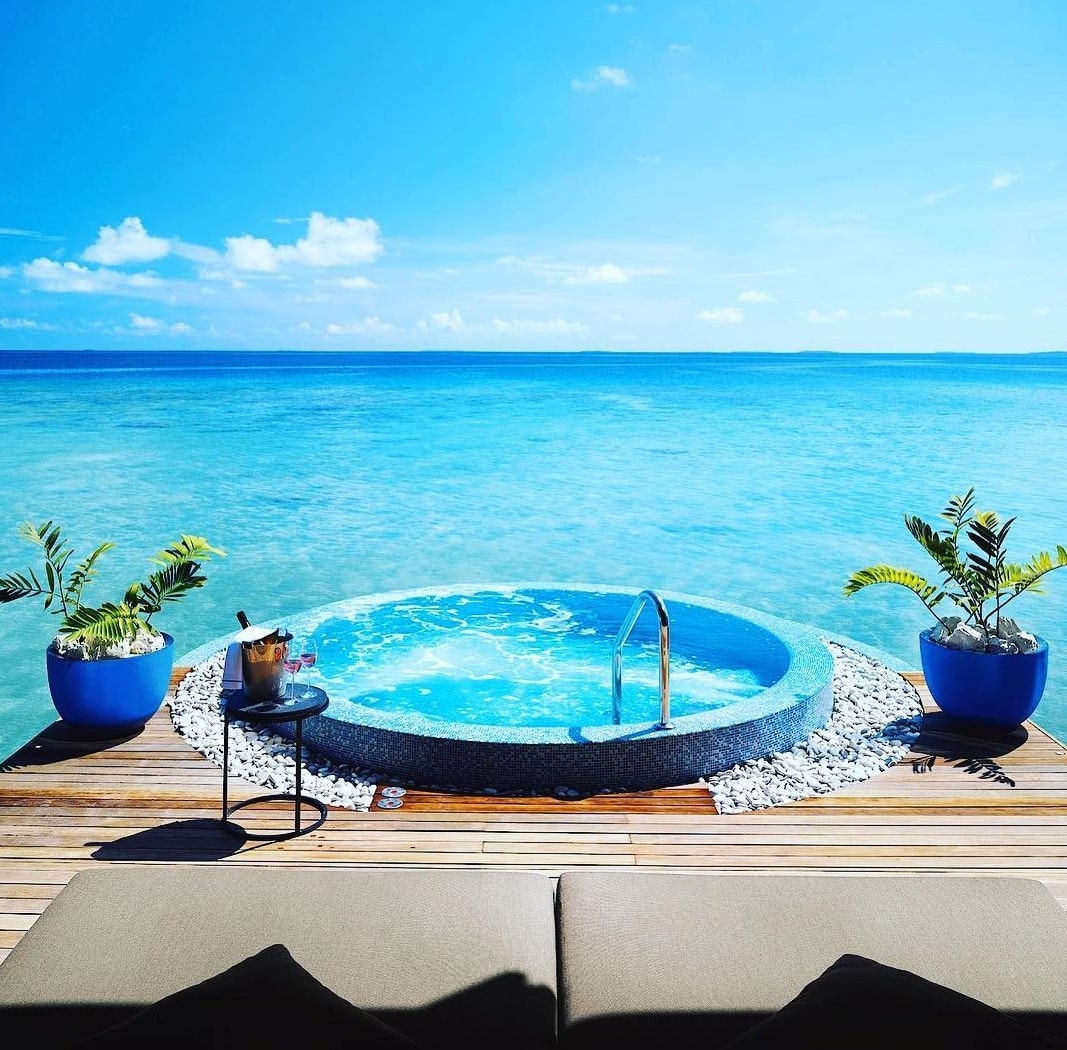 Not many resorts come with a well positioned outdoor jacuzzi like this. When you are at Velaa Private Island you should spend some time relaxing in this while enjoying the breath-taking view of the lagoon that fades away into the Indian Ocean at a distance.
2. Drinks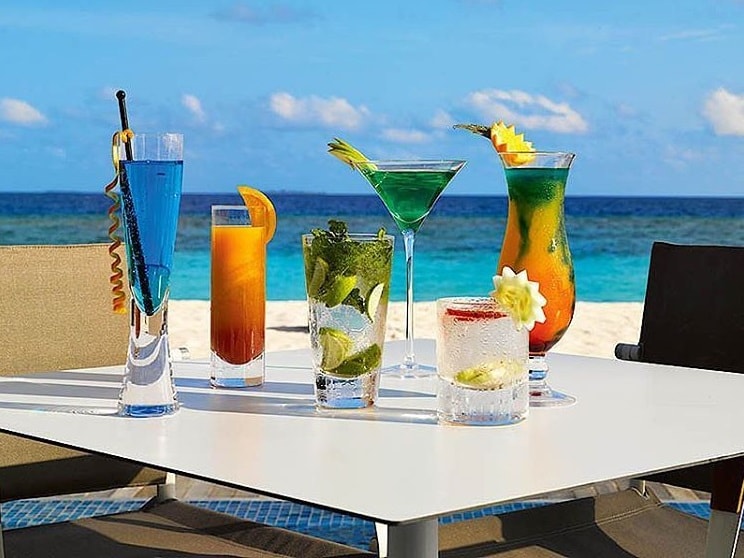 Velaa is well known for out standing guest satisfaction. Because the resort offers everything to go with the flow. There is an amazing collection of drinks to grab and enjoy at any location that pleases your body.
3. Flyboarding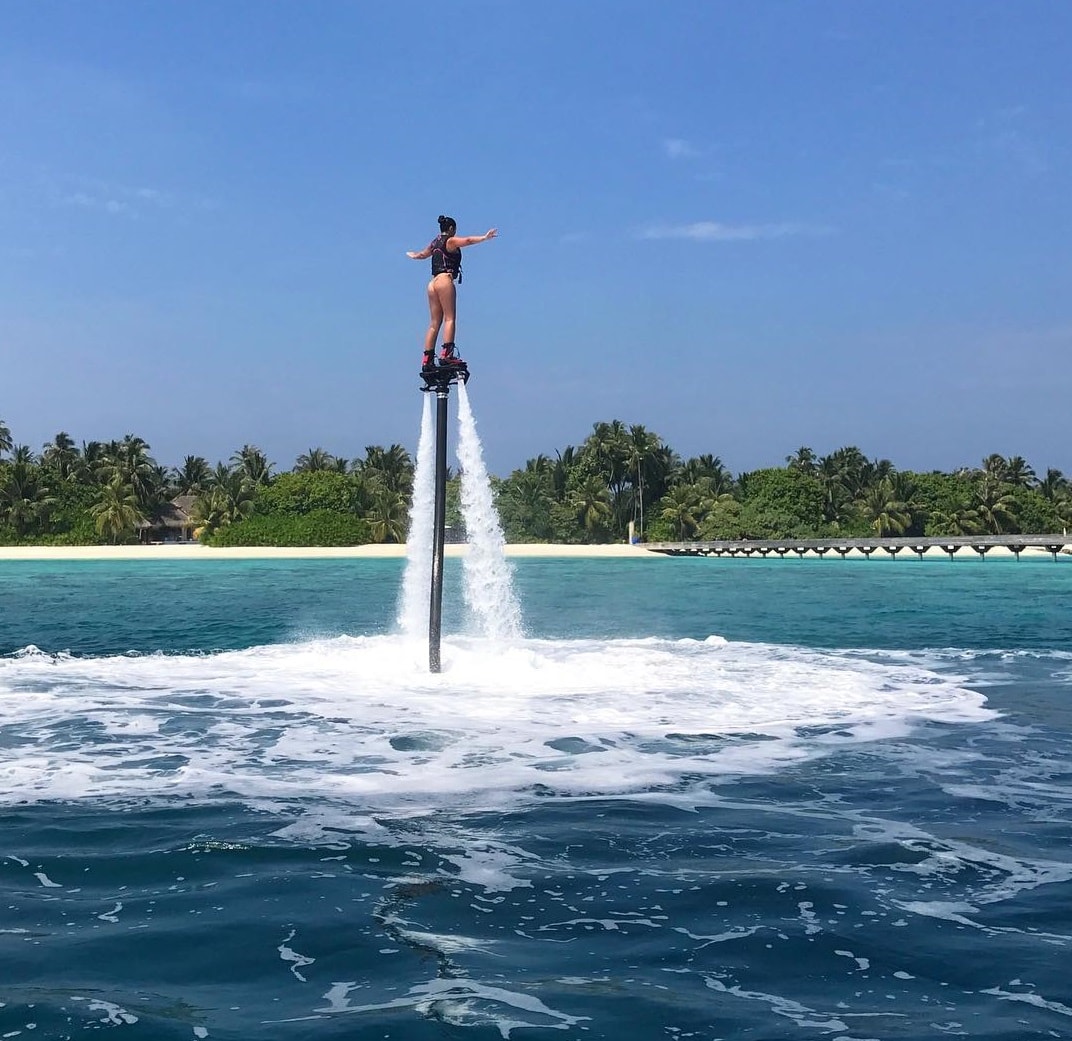 Photo by Ninel_108: Not every is a pro like this. But you can definitely give a try. It is fun and exciting. Do you believe you can fly? I believe I can.
4. The water villa pool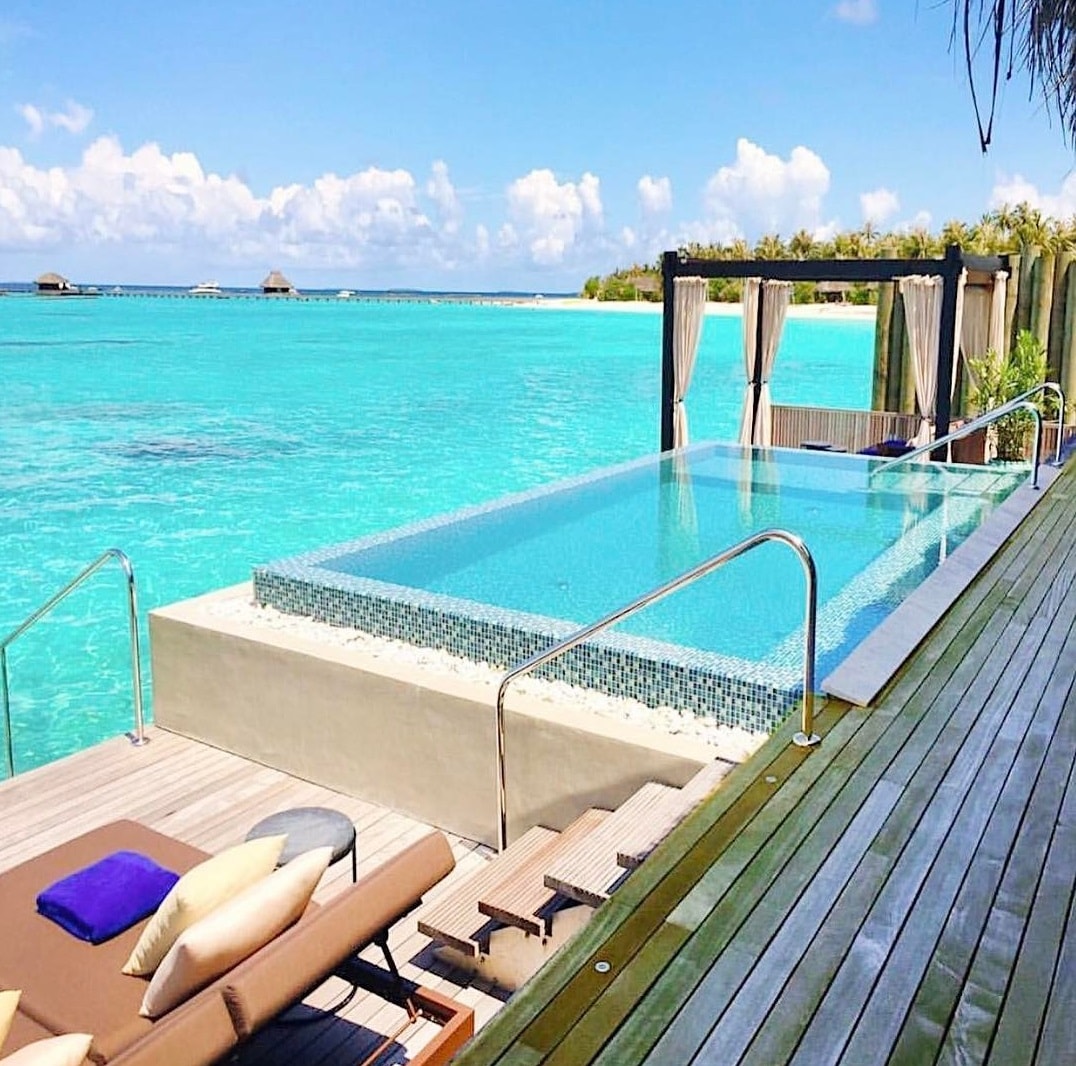 Sometimes the best thing to do is do nothing. A spot like this could help you unwind and relax yourself. Velaa Private Island comes with great locations to indulge, but a striking view like cannot be observed in every location.
5. Golf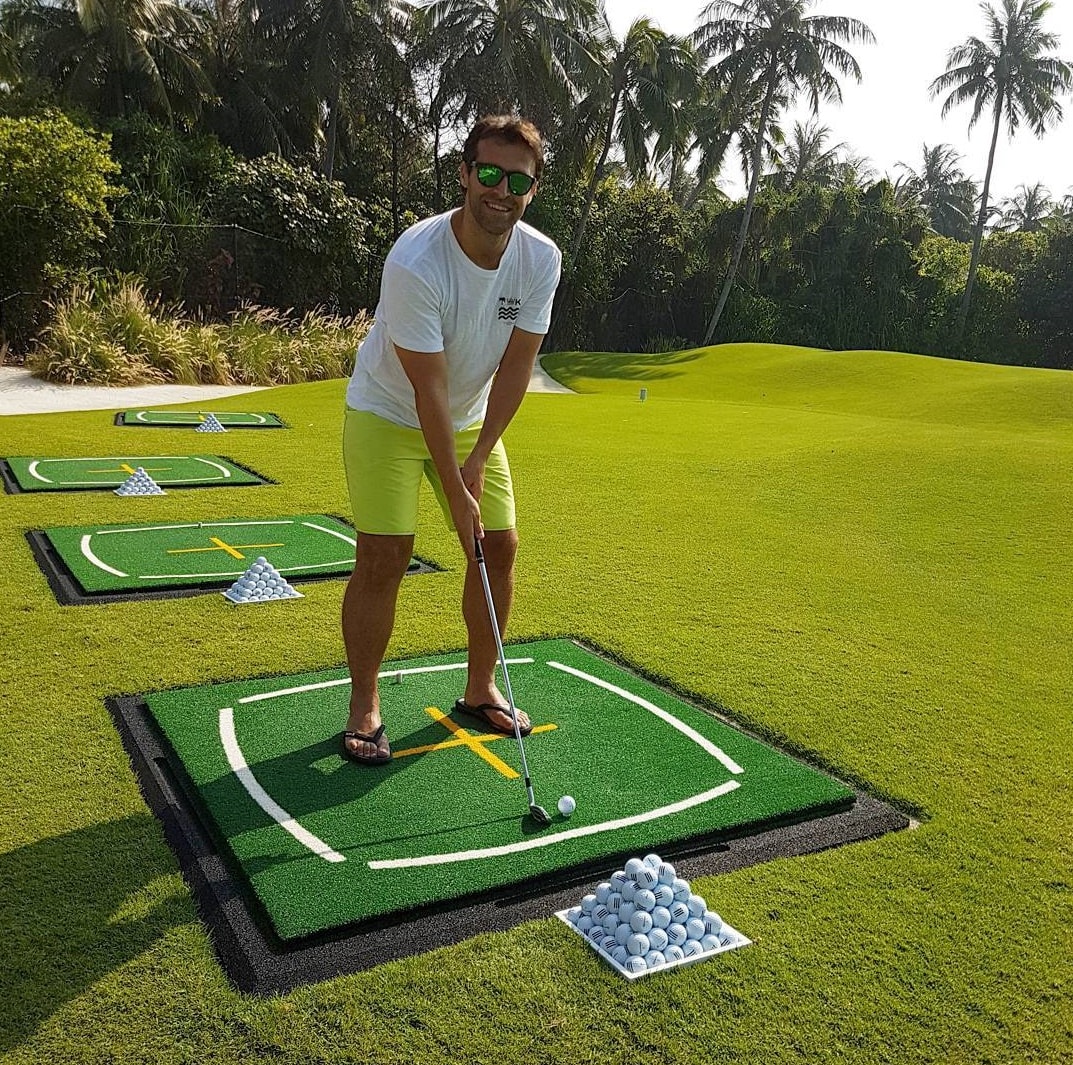 Photo by Atilaabreu51: Large part of the small island is occupied a golf course that gives a stunning view while players enjoy the game. Enjoying a variety of things could be an enriching experience.
6. Sunrise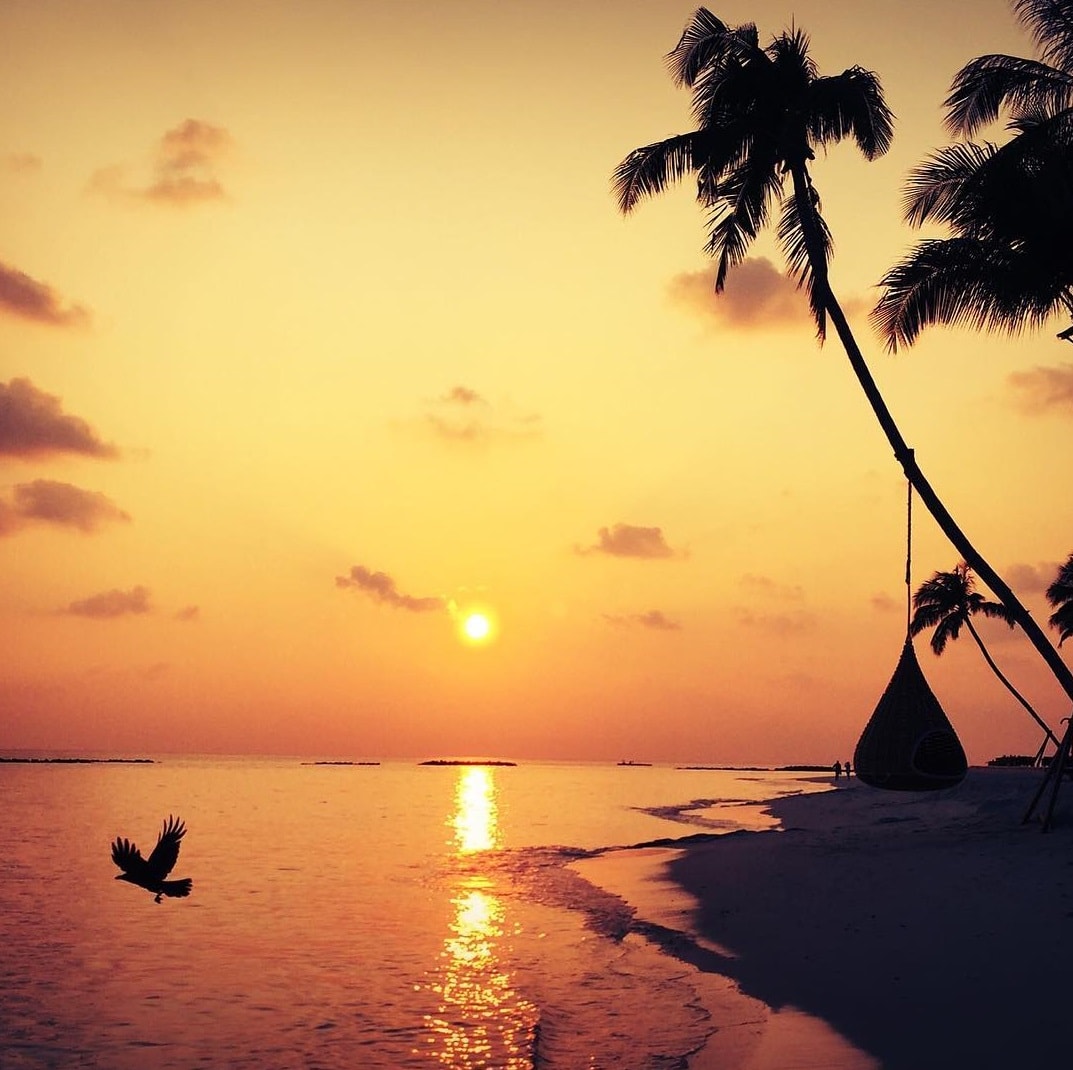 Sunrise and sunsets are breath-taking in the Maldives. Do spent some time looking at the spectacular sun that is surrounded by clouds of different shapes and pleasing colours. Don't forget your drinks.
7. Diving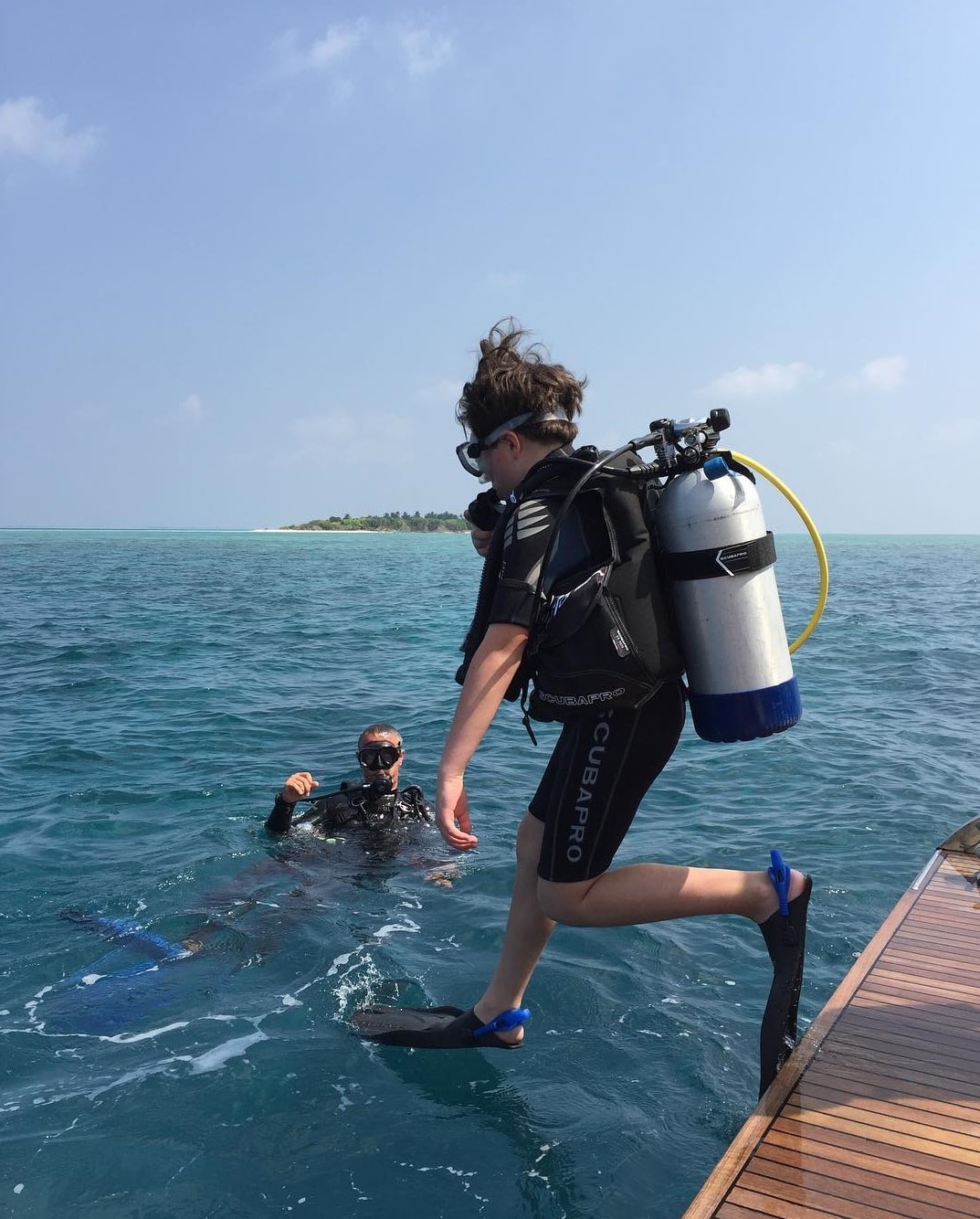 Photo by Rusya_vl: There are many reefs in
Noonu Atoll
that are rich in colourful coral and its inhabitants. Diving is fun and addictive. The most beautiful thing in the world are underwater. Go there and explore.
8. View from Beach Villa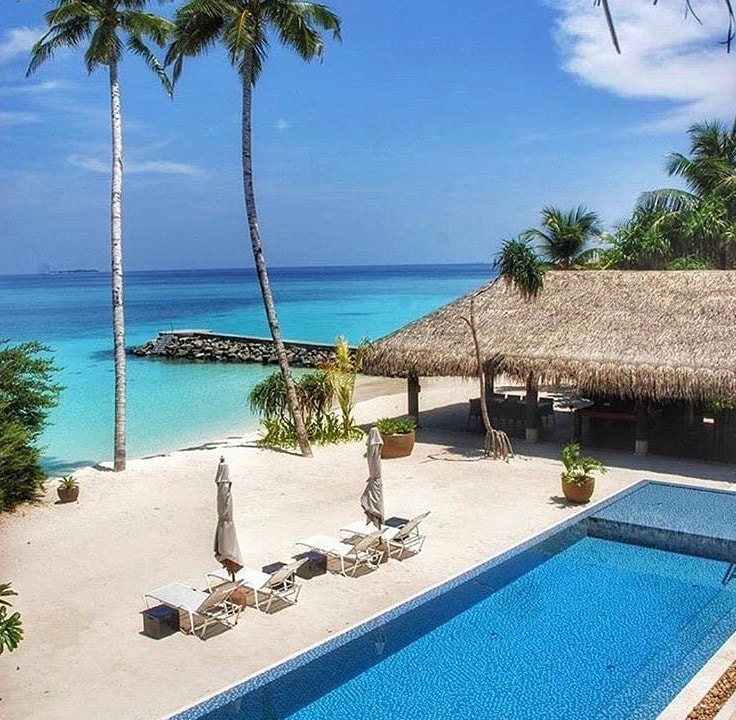 Another location that gives you a striking view is from your Beach Villa. A generous size of breach front pool with palm trees around is a relaxing atmosphere to spend time without having to go anywhere.
9. Kytesurfing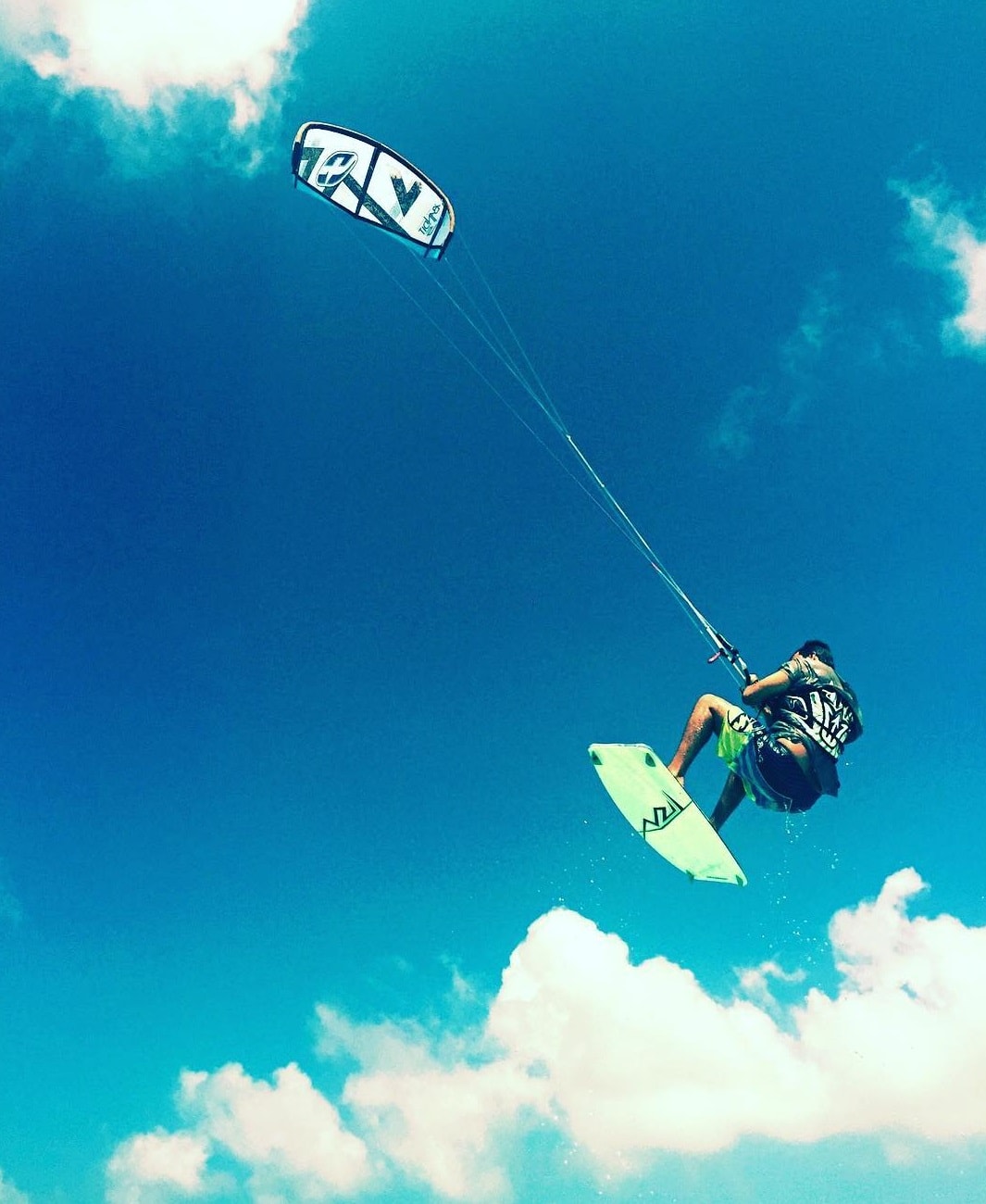 Not everyone likes motorized sports. When there is good wing kytesurfing could be addictive to spend whole day out in the lagoon.
10. Fine dining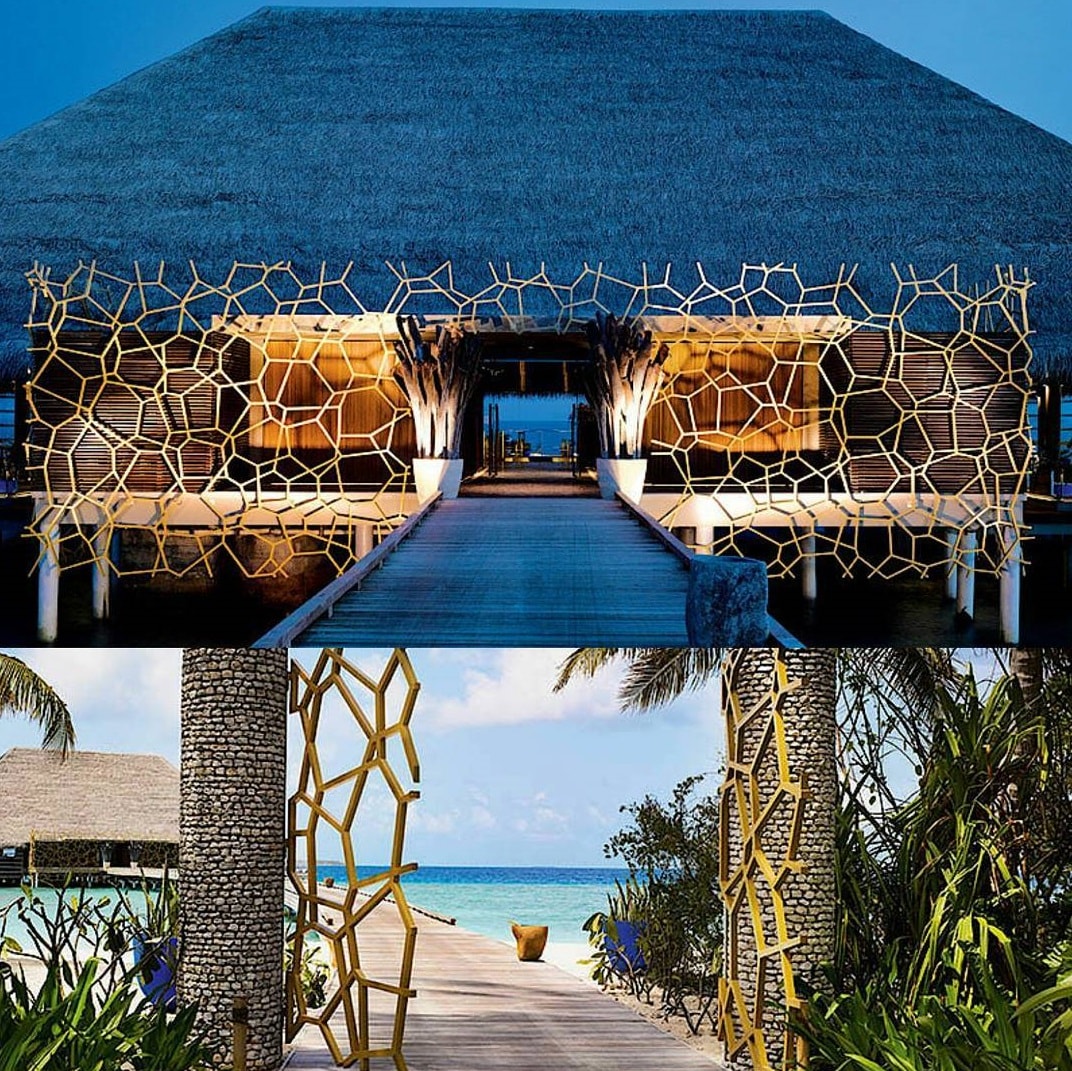 Athiri the main restaurant offers an amazing array of food that you that matches your luxury holiday. Aragu is the fine dining restaurant in the lagoon. Try Aragu at least once in your holiday.
11. Private Yacht
Photo by Nasruali: Ancient kings of Maldives used to travel in yachts like this. Now you can try this masterpiece of traditional architecture at Velaa Private Island. You can also do fishing or dolphin watching right on this yacht.
12. Maldivian lobster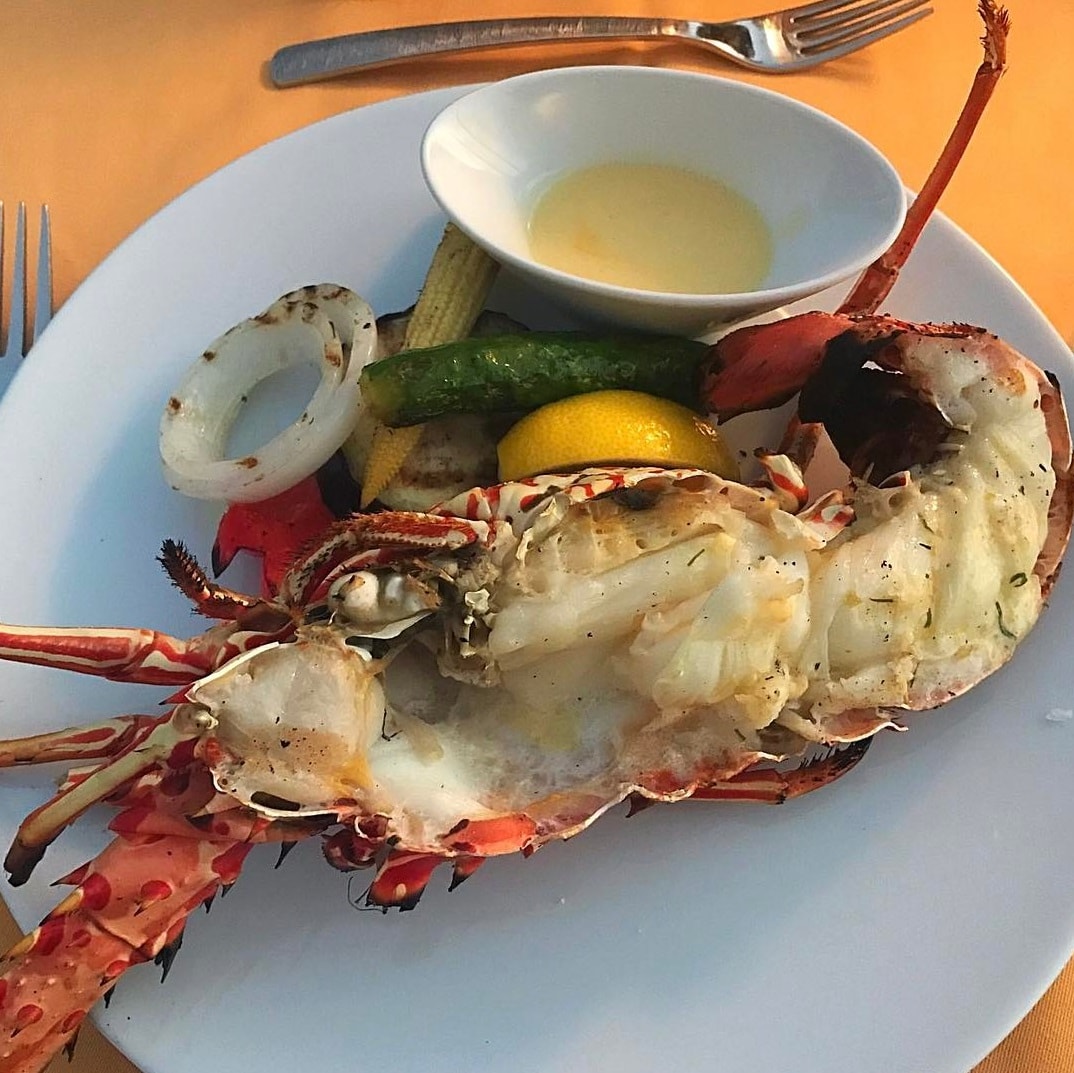 Photo by Elen.elba: Velaa buys fresh lobsters from local fisherman. Book a lobster dinner on the beach and enjoy with your loved one while you feast on your Maldivian lobster.
13. Local music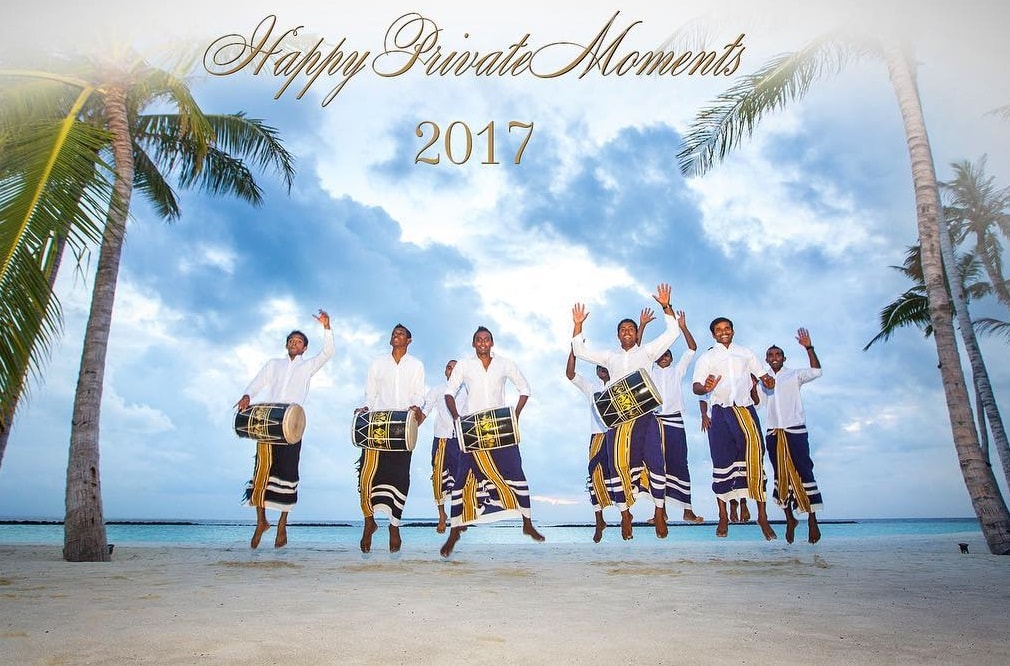 Bodu Beru is the traditional drum music and it is on your evening entertainment that changes over the week.
14. Celebrations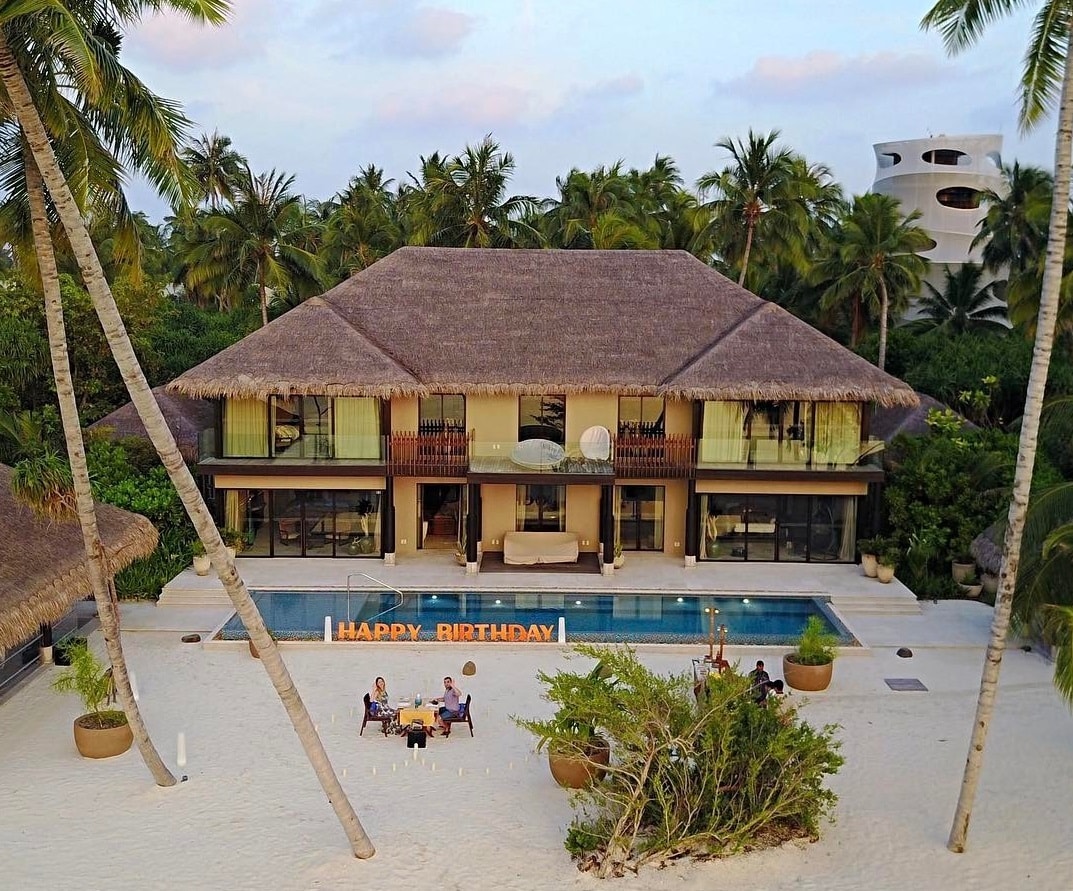 Photo by Elena.elba: Best way to celebrate birthday or anniversary is to have a private dinner on the beach. Extra long and slow evening you be perfect to share your wonderful memories.
15. Lounging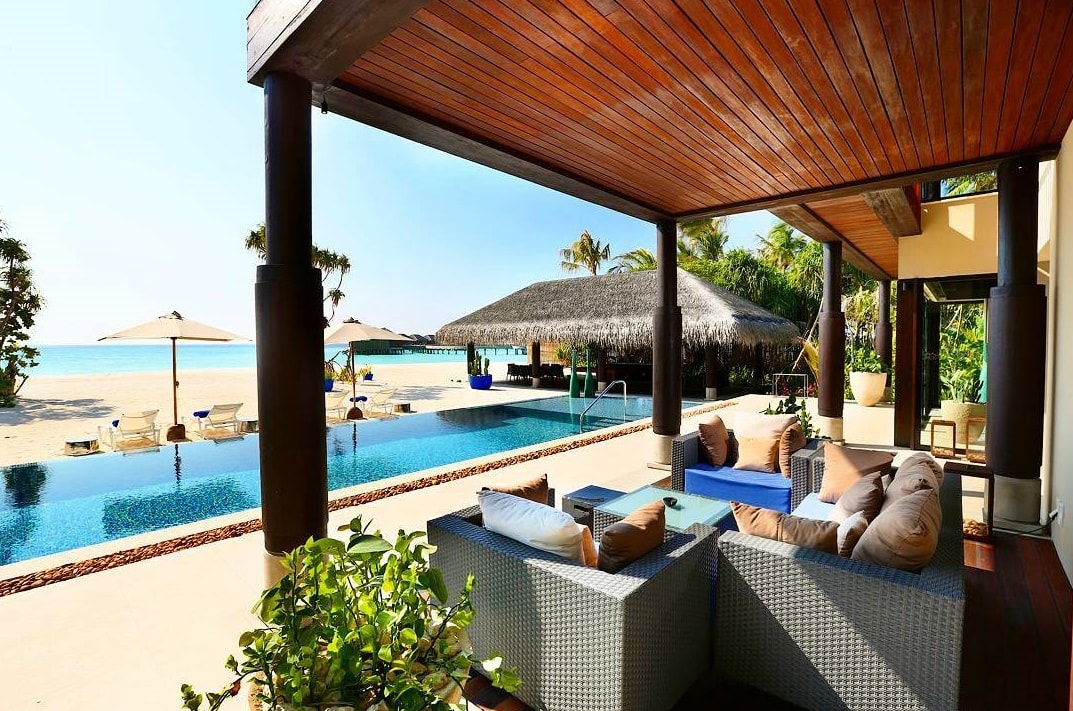 There are many nice spots to spend your time. This is your Beach Villa lounge area. Grab a story book and enjoy. This nice location would be perfect to Instagram your photos and chat with your friends.
16. Pizzeria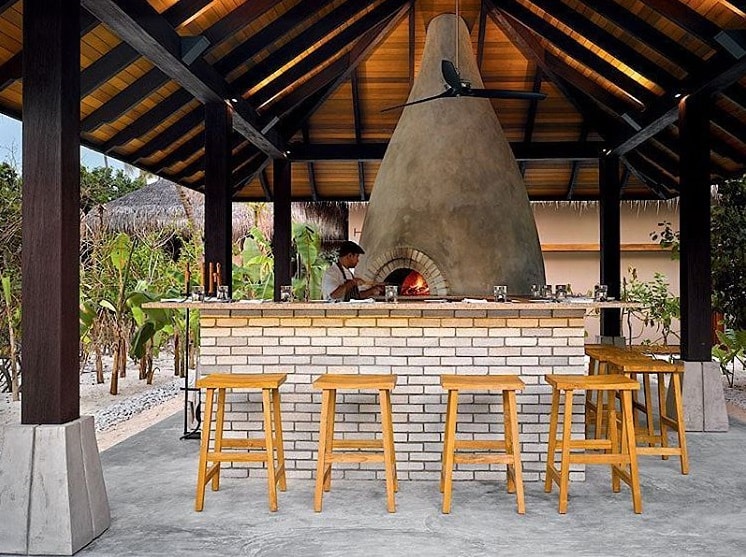 If you want to go light on your lunch try this pizzeria and it is certainly not the usual pizza you get elsewhere.
17. Feeding stingrays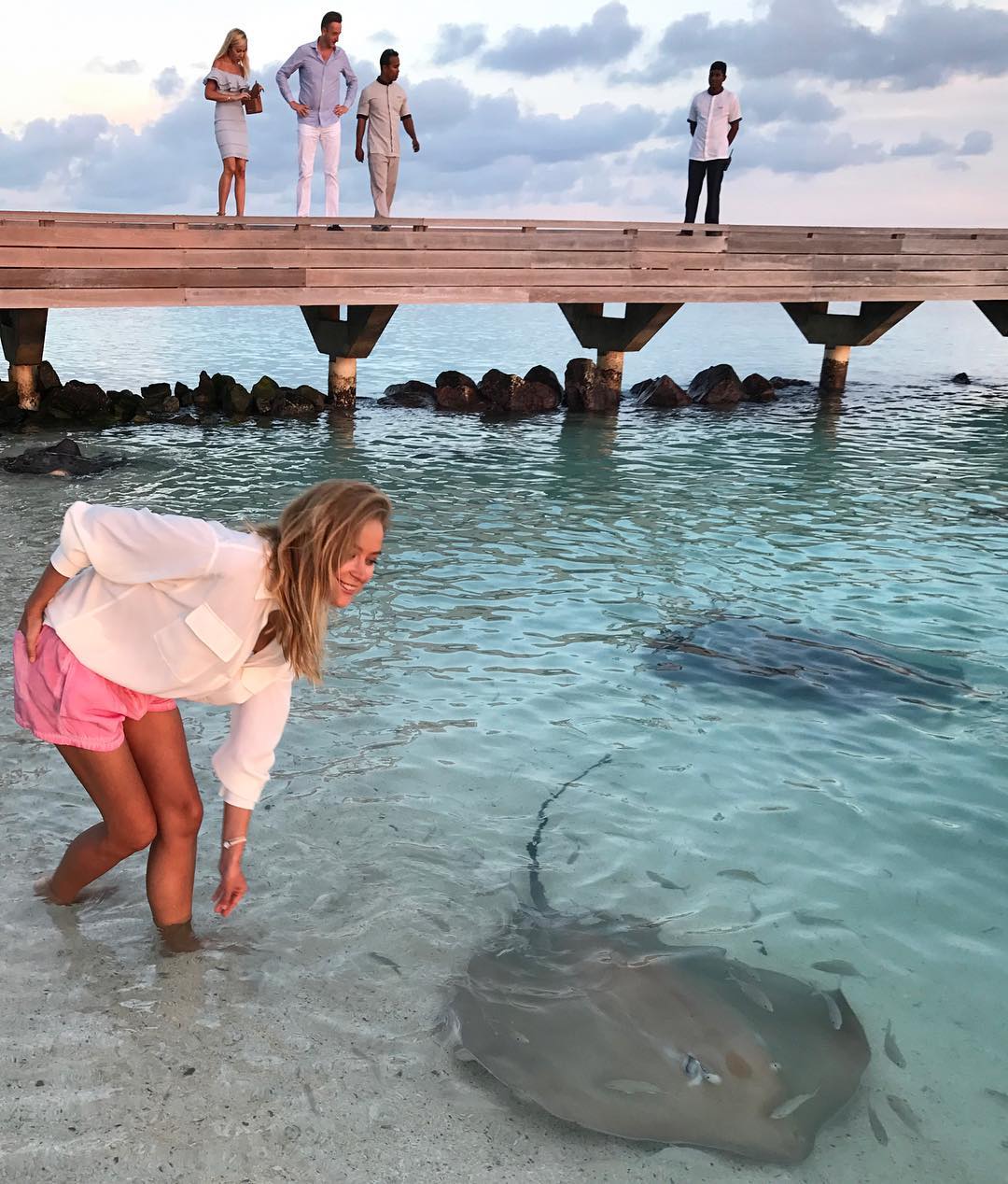 Photo by Vika_1979: There is a pontoon who feed stingrays everyday. It is an amazing sight when the stingrays come so close and feed on pontoon's hand. This
fish is regarded as dangerous
and you should be careful to not pose a threat to them.
18. Jetski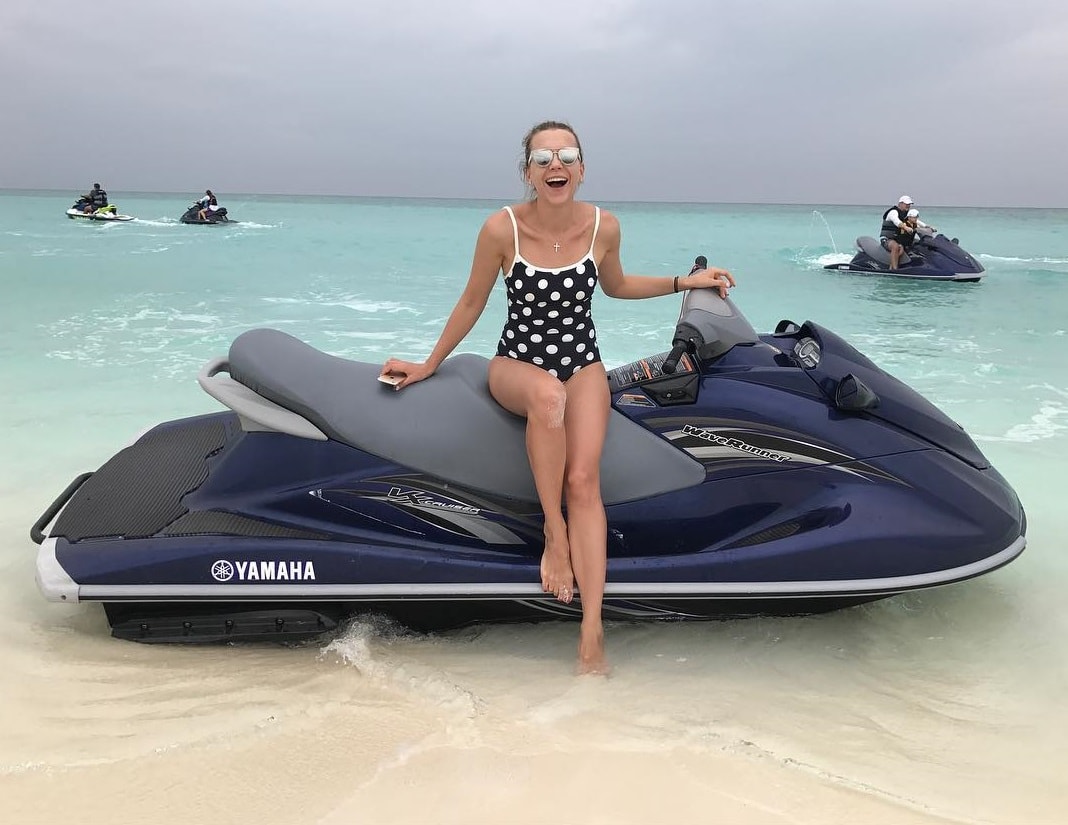 Photo by Gladkina: Do you like speed? Get on one of these and you will be riding at crazy speed. A day out in the sea will be full of fun.
18 Things To Do At Velaa Private Island. #Maldives #Velaa #VelaaPrivateIsland #Malediven #Luxury #Urlaub