Student Trip To The Maldives
01 JUNE 2017
It is well known the Maldives is popular for
honeymoon holiday
, annual couple holidays and solo trips to witness the beautiful nature of the country. But, have you ever heard of student trips? It is not very common at present it is a growing sector of tourism.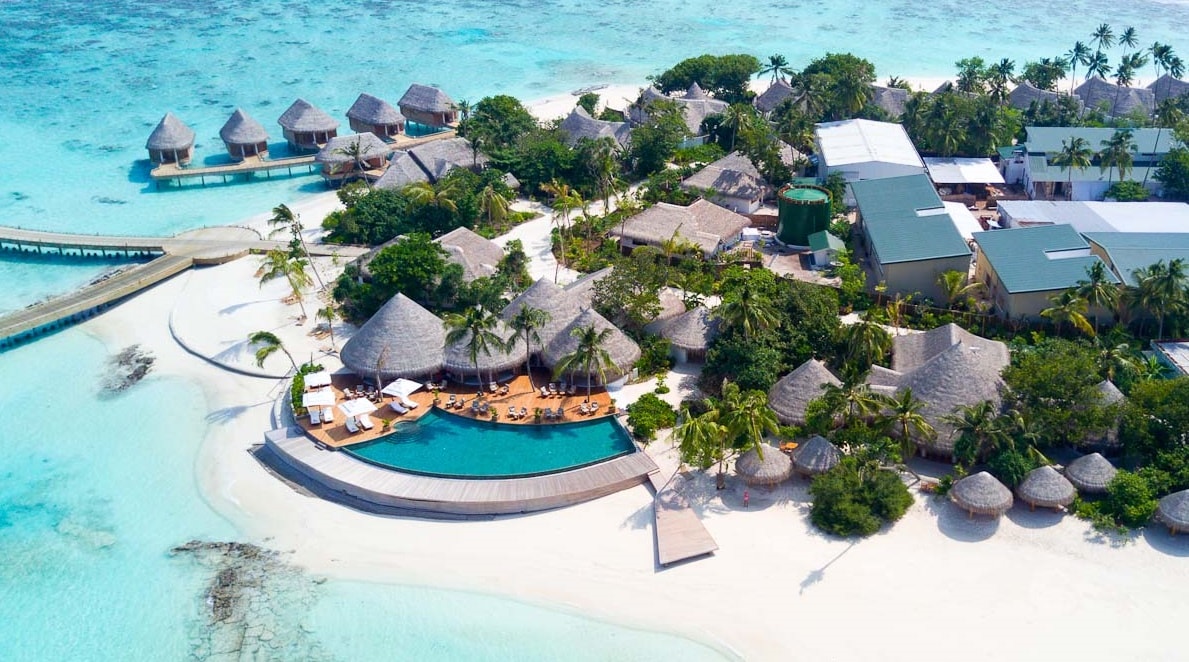 This week, I have been communicating with few parties to host groups of students in the Maldives. One group is from Nigeria, another from Malaysia. The college students want to see the Maldives, understand its economic activities, know the kind of tourism business we have.
Having finalized some of these deals, I thought that they are doing something great. Maldives is known for highest class of hospitality and visitors to Maldives includes senior government officials from various countries, Hollywood stars, Bollywood stars, football celebrities and supermodels. Many of these high class people have one thing in common; their love in Maldives.
Hence, if you are studying tourism in college, or even business or economics, I think you would benefit by understanding the tourism industry of Maldives.
The activities I have set for one group of students includes exploring the island they stay, fishing trip, sandbank trip, snorkeling trip, local island exploration trip, shopping, visit to national museum and historical places, Maldivian lunch, barbecue and many more.
I consider student trips to Maldives is a rewarding experience for various reasons. The first is experiencing a robust tourism product. The second is the ideas and possibilities to start a business. There are lot of new tourist related businesses breeding in the Maldives and some of them involve foreigners who jointly invest with their Maldivian partners. Tourism and business students to witness such a vibrant market could mean a lot in their future career. A solid foundation is important to build tomorrow's business leaders to innovate and develop new ideas.
You can show slideshows and provide reading materials to your students. But, without showing the real Maldives it is most likely that student will not get the real picture. When you say Maldives is a different type of country where there is no big land mass and people are literally living on patch of sands with palm trees it is difficult grasp it. When the first group of tourists arrived Maldives in 1972 people did not believe much what the Maldivian people told them about our country. But, George Corbin was convinced to hate a look. That's how everything started. So, how matter how much explain about Maldives the student won't comprehend it if you do not physically take to the Maldives. That's the exact reason student trips are nowadays becoming more frequent.
Student trips are nothing in the world. It has been happening every year, since decades or centuries back. Every year there are thousands of
students visiting US
, London, Paris, and exotic places like Maldives, Seychelles etc. When I was in College, I had my trip to Shangai on the Shanghai Expo event. The purpose at that time was to experience a global trade fair. It was a good experience. Before that I had never a trade fair which welcomes over a million visitors daily. Yes, the last Shanghai Expo welcomed over a million daily, most of the day. Despite vast number of visitors the security arrangement was wonderful, had to wait for about 20 minutes to pass through the gate, but it was no problem as security is something important.
Student trip to the Maldives. #Maldives #Malediven #StudetTrip #StudyTrip #Holiday #Trip #Exotic #Islands