Saudi King Books Maldives Resort, Negotiates To Buy An Entire Atoll.
19 FEBRUARY 2017
King of Saudi Arabia Salman Bin Abdulaziz has booked
Maldives resort
(or resorts) and is expected to arrive within weeks, Maldives Finest has learnt. According to media reports Saudi security officials are already in Maldives working on security clearance. Date of arrival remains unknown.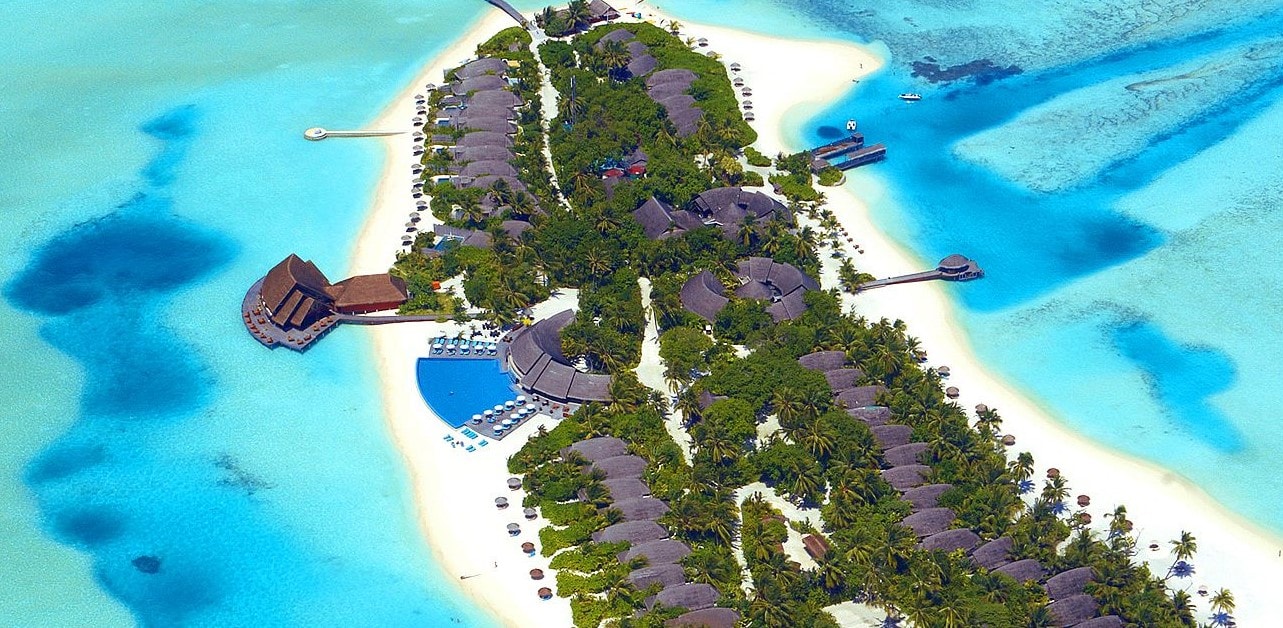 The king will be on an official visit followed by a private holiday. In October last year Maldives President Abdulla Yameen had an official visit to Saudi Arabia and invited the king to visit Maldives. King accepted the invitation, what is about to happen seems just that.
Several months back Maldives Finest learnt that
king was interested in buying a Maldives atol
l to develop a world class city for the wealthy people from around the world. That atoll has now being confirmed, it is Faafu Atoll, home to 5806 residents living on 5 different islands. There are total of 18 islands and several lagoons that could be reclaimed further. Thus, drastically expanding the size.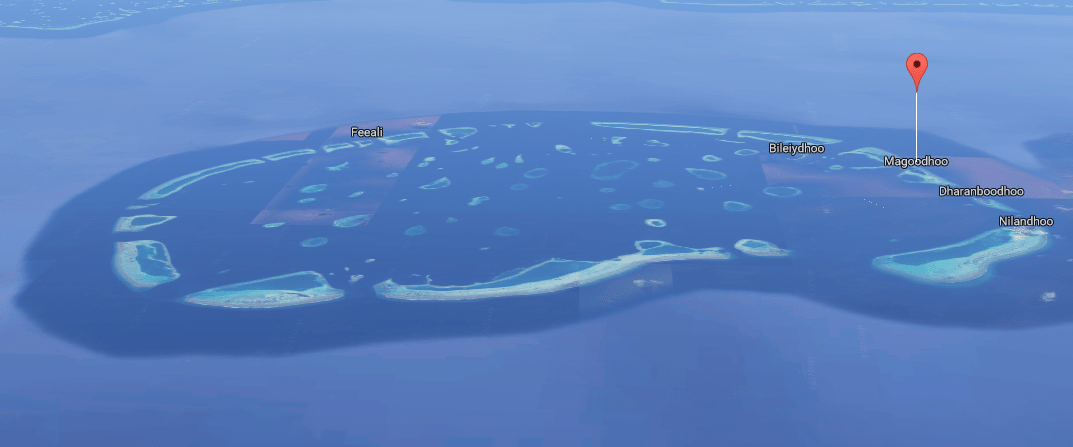 Photo by Google Earth: Faafu Atoll. See
Faafu Atoll location
on the country map.
This is the atoll that has least residential islands. Just a few thousand people could be accommodated in a small area of skyscrapers and people would most likely move happily if luxury flats were offered, rest of the atoll could then be for king's dream to come true.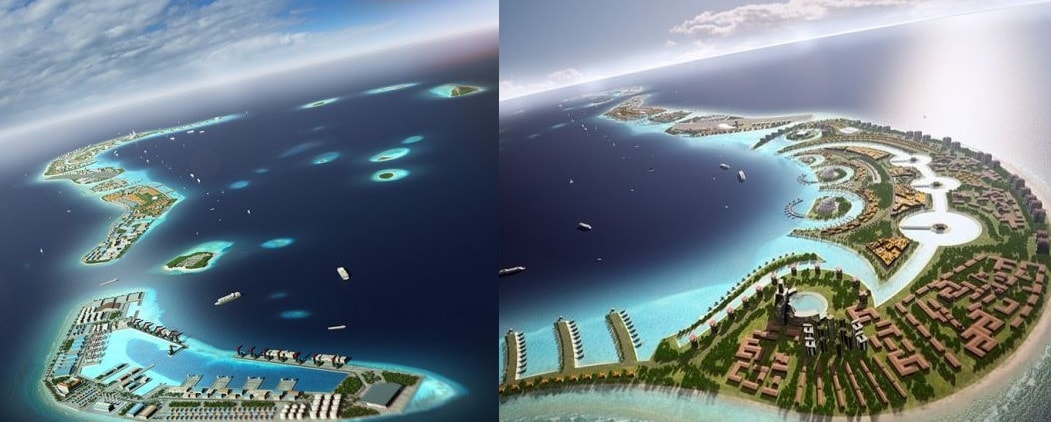 Photo: Visualization of Special Economic Zone project called iHeaven
A
Saudi mega project
has been corroborated by the President of Maldives on 24th January this year. While addressing to the people in Magoodhoo, Faafu Atoll, the president said leaders of Saudi government had a special interest in Faafu Atoll. President further clarified by saying drawing were complete, this project would bring in several hundreds of employment opportunities and Faafu Atoll would possibly be the most prosperous atoll in the Maldives. Prior to that, on 23 May 2016, while inaugurating the sewerage system of Hoarafushi island in Haa Dhaalu Atoll president said different foreign governments were proposing big projects for Faafu Atoll but did not close Saudi plans at that time.
On 1 September 2014, President of Maldives Abdulla Yameen Abdual Qayyoom passed a bill on Special Economic Zones which allows leasing land to foreign companies for up to 99 years. The same bill allows foreign companies to own Maldives land indefinitely, given that foreign company is registered in Maldives and minimum of 51% of company shares are held by Maldivian nationals. The Special Economic Zone (SEZ) bill allows several tax exemptions for the investors and some of these exemptions last for up to 20 years.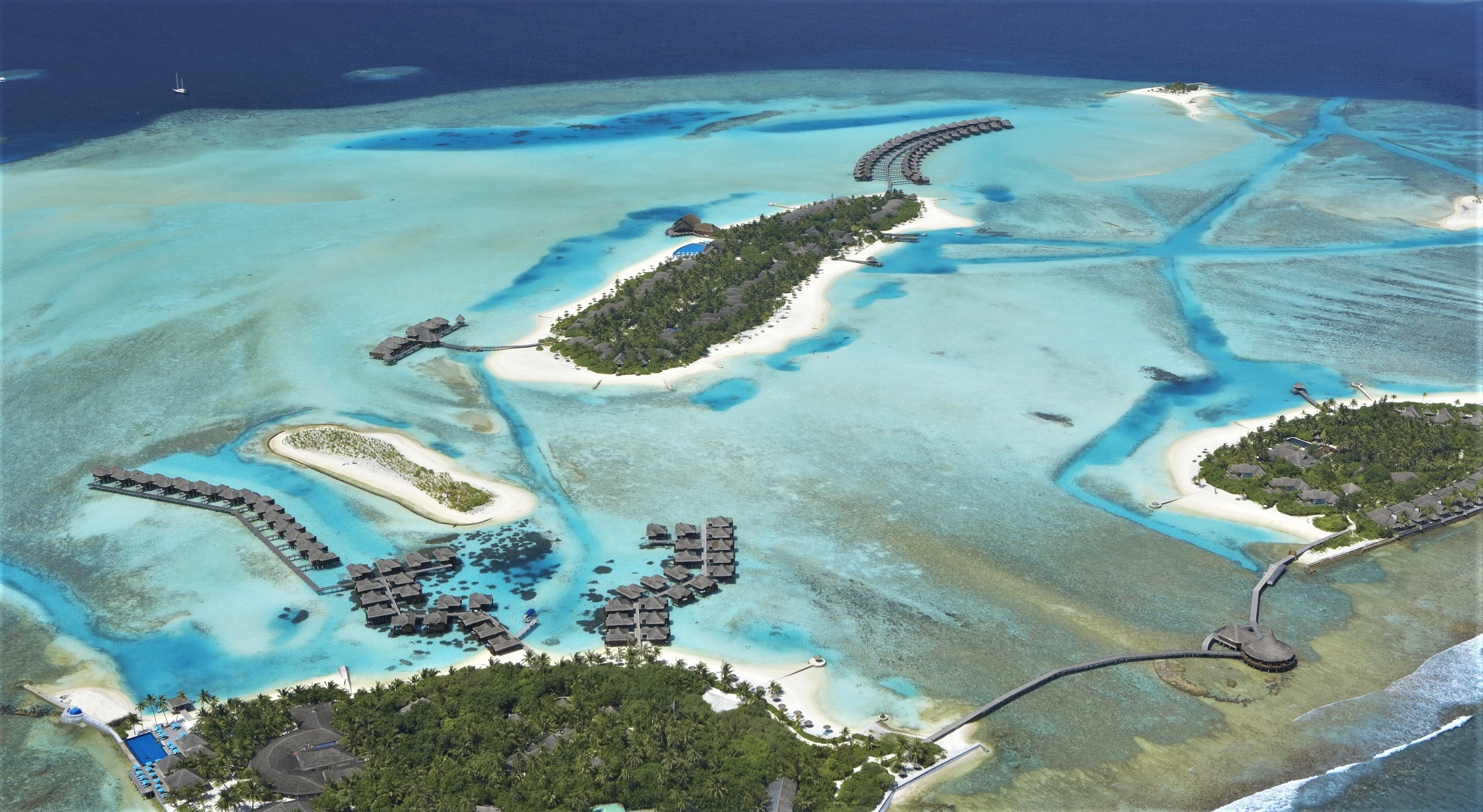 Photo: 3 Anantara resorts - King stayed here in 2014
In 2014, then prince, booked
entire 3 resorts exclusively
for himself. In addition to that he brought in his private yacht and floating hospital. This time his eyes are on an atoll, for the greater good of Saudi economy as well as local Maldivians in Faafu Atoll, as Maldives presidents suggests.
At a time world's oil demand drastically declines it is no surprise that Saudis are seeking other investment opportunities. Last year Saudi announced selling off some shares of Aramco, Saudi Arabia's national oil company. One may question if this looks a divestment scheme to save Saudi economy in the years to come. Even this year their budget has a deficit of several billions of dollars. Soon the king may need to bring in some of the off show funds to settle deficits if it is continuing on this manner.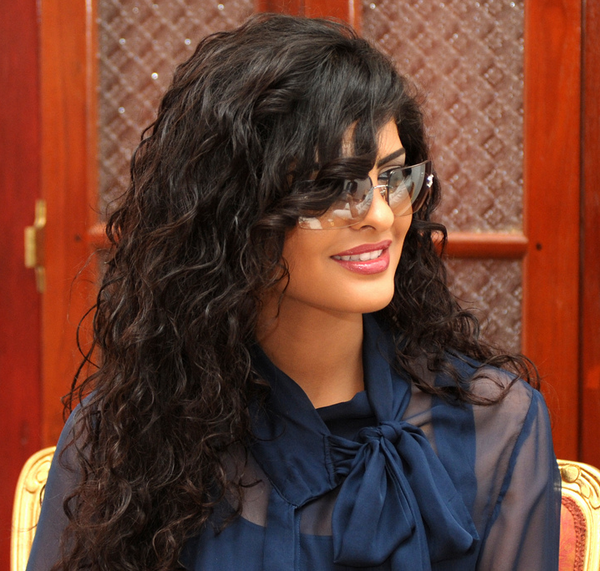 Maldives is a popular holiday destination among Saudis, especially royal family members. Some years back Prince AlWaleed Bin Talal with then-wife
Princess Ameerah Al Taweel
(see photos) used to enjoy in Maldives. Since then there has been royal family members visiting Maldives and most of the time successfully elude public attention.
Saudi king books Maldives resort, negotiates to buy an entire atoll. #Saudi #SaudiArabia #Maldives #KSA