Saudi Arabia To Invest $10bn In The Maldives
02 MARCH 2017
King of Saudi Arabia is currently on a month long investment tour to Asian countries and he is set to visit Maldives on 18th March. While addressing to an audience at Dharubaaruge the Maldives President Abdulla Yameen confirmed Saudi's
plan to invest $10 billion in Maldives
and said it will put Maldives on the forefront of the world.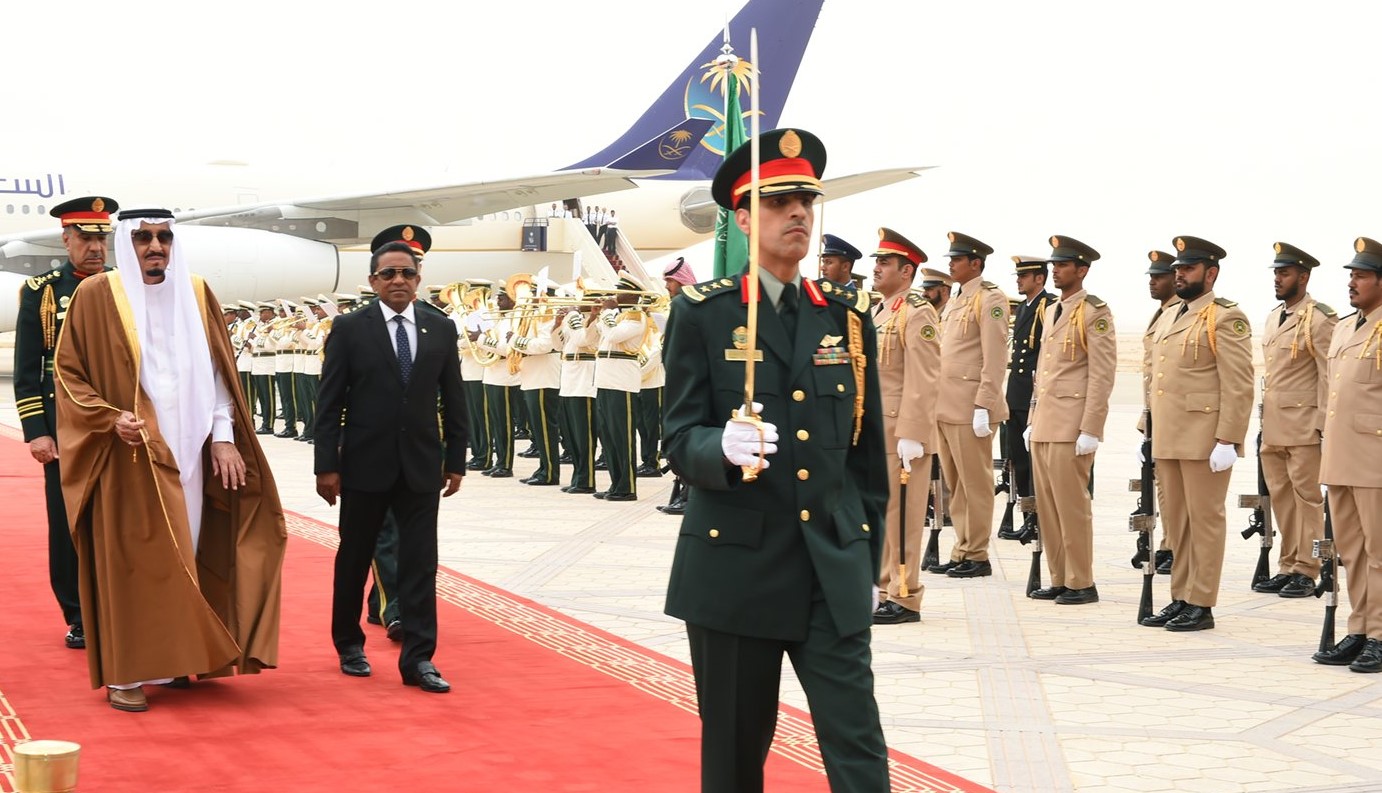 This was first time the president confirmed the size of investment in discussion. President also down played concern over sale of Maldives atoll which he said is not even a question. Maldivian law allows lease of islands for 99 years, permanent ownership requires additional laws to be passed by the parliament and the whole project to be approved by parliament. The ruling party currently holds a clear majority in the Maldives parliament.
President's comment on the subject came amid widespread public demand for clarification on this investment discussions. Some days back we
reported underground information we had on the subject
, it quickly went viral and caused stir on social media. Some people criticized the fact that government did not give proper information to the public. As President said, it is early and deal has not been finalized at this point of time. But, the visit of king would likely seal the deal.
During the king's Asian tour he has already visited Malaysia and confirmed $7bn investment in the oil sector. He is currently in Indonesia, accompanied by a delegation of 1500 officials. Some media sources say the king is taking his television, sofa and many other things with him.
Saudi economy has recently undergone an all-time worse situation forcing the kingdom divest into other areas. Island of Maldives had been a particular interest of king's son Mohammad Bin Salman who is the Defence Minister and also the chairman of Economic and Development Affairs. Crown Prince Mohammad Bin Salman reported visited Maldives several times while king himself spent a holiday in 2014 while he was the Crown Prince.
The Saudi budget of 2017 shows a deficit of about $53 billion. In 2018 the country would introduce tax (VAT) for the first time in kingdom's history. CNN reports Saudi central bank has foreign currency reserve of $584 billion. This year's Saudi budget is approximately $237 billion.
Investments in Maldives tourism sector usually take 3 – 11 years for recovery. Based on this, Saudi's will have at least 88 years to generate cash after recovering the investment. The world has an estimated 10,000 millionaires who are migrating to other countries. If Saudi project is good enough to attract a good size chunk of this it would be enough. While this project is taking shape of a more tasteful Dubai some questions if women would be allowed to drive. If they are allowed to drink and dance, why not? Besides, where do you want to drive to? There are no highways in tiny islands, beaches are in walking distance from any location.
Saudi Arabia to invest $10bn in the Maldives. #Maldives #Saudi #SaudiArabia #Arab #Investment #Invest #KingSalman