Book Park Hyatt Maldives Water Villa To Come Back Happy
If you are seeking a water villa of contemporary design in a small luxury resort that is known for excellence in guest satisfaction head to Park Hyatt Maldives in South Gaafu Alifu Atoll. Park Hyatt Maldives comes with only 50 villas of which 14 are build overwater. There are two different categories among the water villas. Book one of these to come back happy.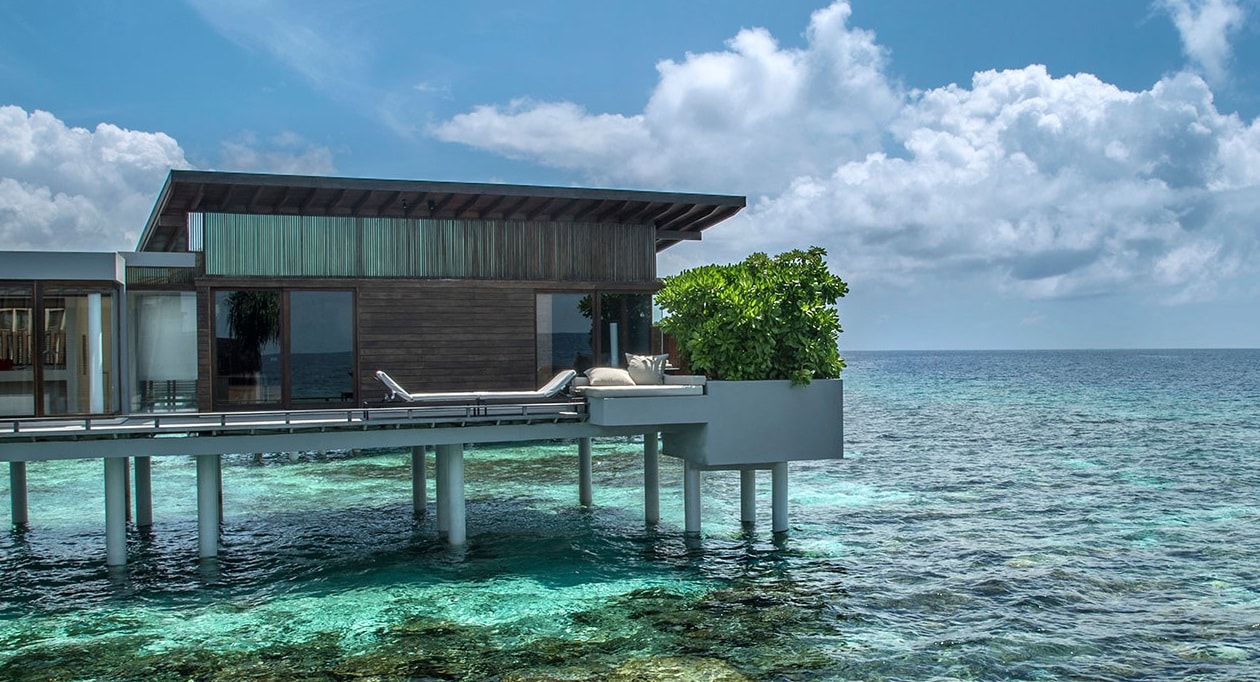 Water villas at Park Hyatt have a very distinct design. The usual villas you see in many Maldives resorts have gazebo style roof, in Park Hyatt the water villa roofs are flat and villa looks somewhat like a box in shape.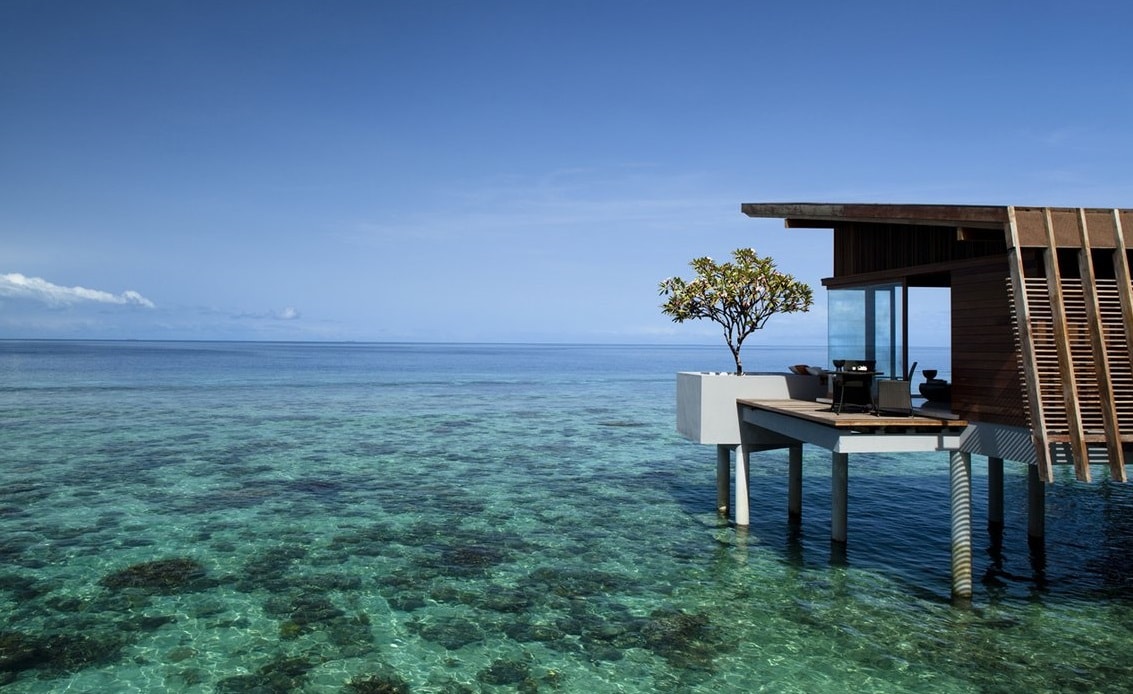 These villas are well positioned for people who love snorkeling. Once you go down the steps in your room you are already on the house reef. Having that said, first few rooms are an exception as they are little far from house reef but it is definitely not too far as it would only take few minutes to swim to the reef.
It is not only the closeness to house reef that makes Park Hyatt an ideal choice for snorkeling lovers. The resort house reef is very rich in colourful coral and fish to which many regards as one of the best in the Maldives.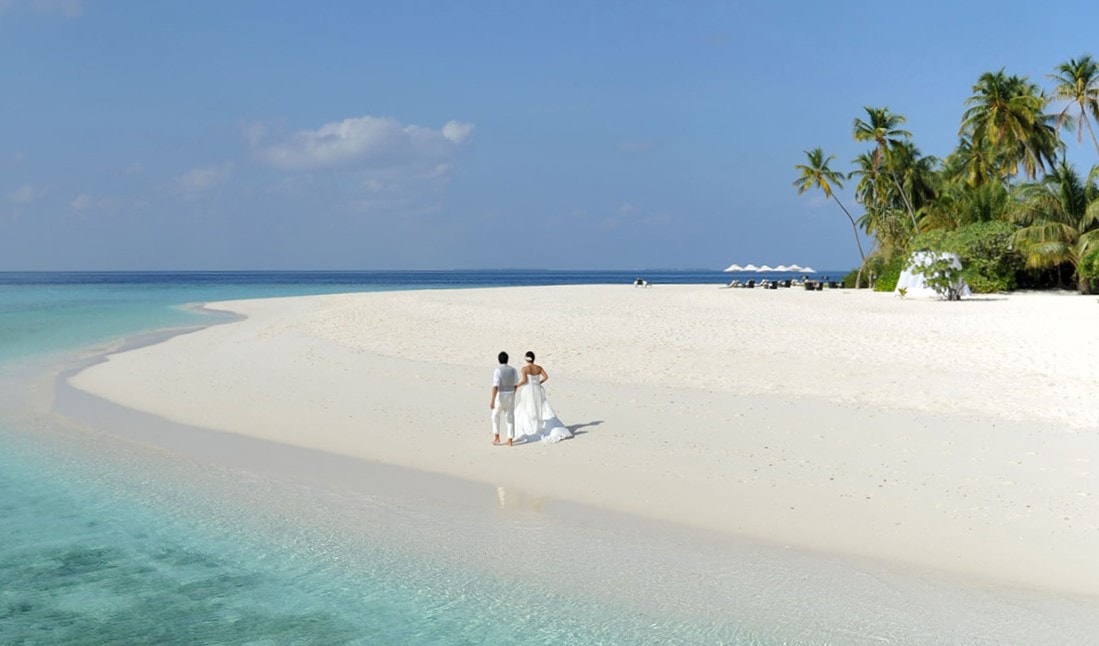 Recently we came up with
top 10 house reefs
and the only reason we did not include Park Hyatt in that list was that we personally did not snorkel here. But, guest comments say this is one of the best house reefs in Maldives.
Park Hyatt Maldives is one of the TOP 50 on Maldives Finest.
At the time of writing, Park Hyatt
ranks at 37th in the Maldives
. The ranking is updated daily, it is entirely based on guest reviews.
Having the resort ranked high on Maldives Finest Ranking, you can be sure that resort provides adequate dining options that satisfy its guests, offer excursions that are appealing and all other facilities are up to a good level and quality.
Water Villa
Park Hyatt has 36 villas on the land which includes 16 Park Villa and 20 Park Pool Villa. Among the water villas are 7
Park Water Villa
and 7
Park Water Sunset Villa
, that makes up the 14 villas overwater. All water villas in the resort are on the west side of the island. A wooden jetty connects all villas to the island. Each of the Park Water Villa and Park Water Sunset Villa measures 110 sqm in size, both are identical except the location.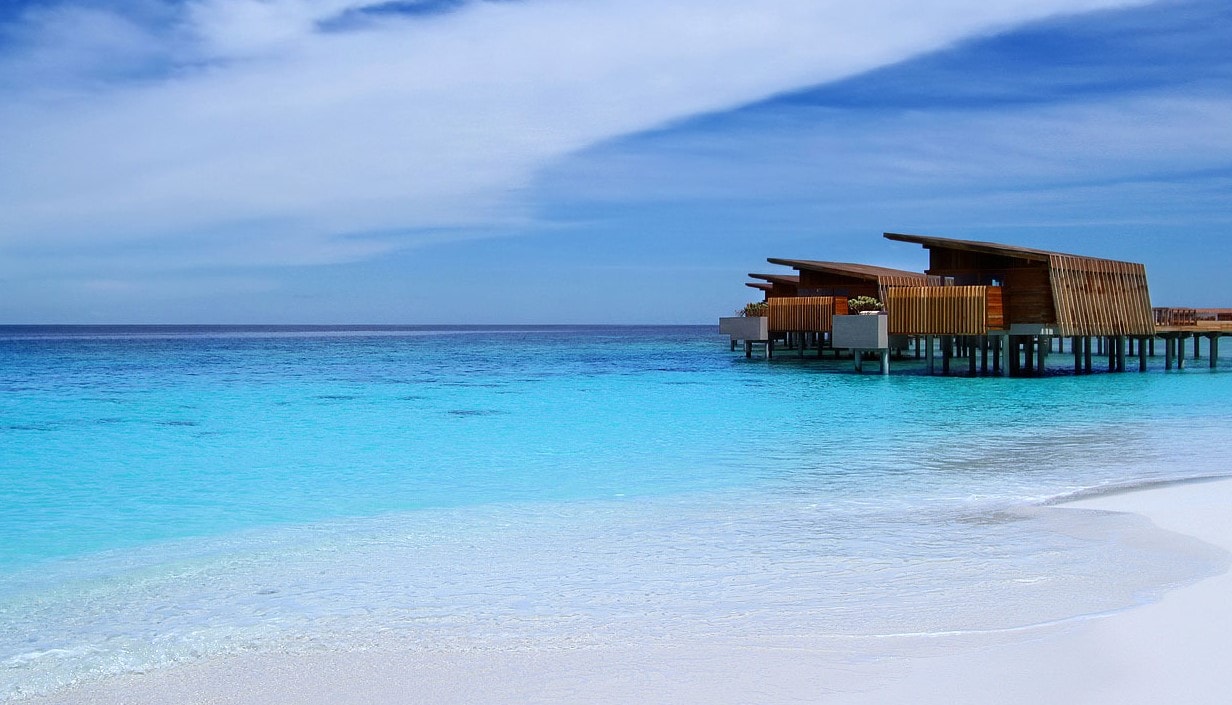 Considering it is just one villa 110 sqm means it is spacious enough for a luxury holiday. Becoming too large often leads to expensive prices that many consider waste of money and unnecessary. That is definitely not the case in Park Hyatt, it seems just about the ideal size.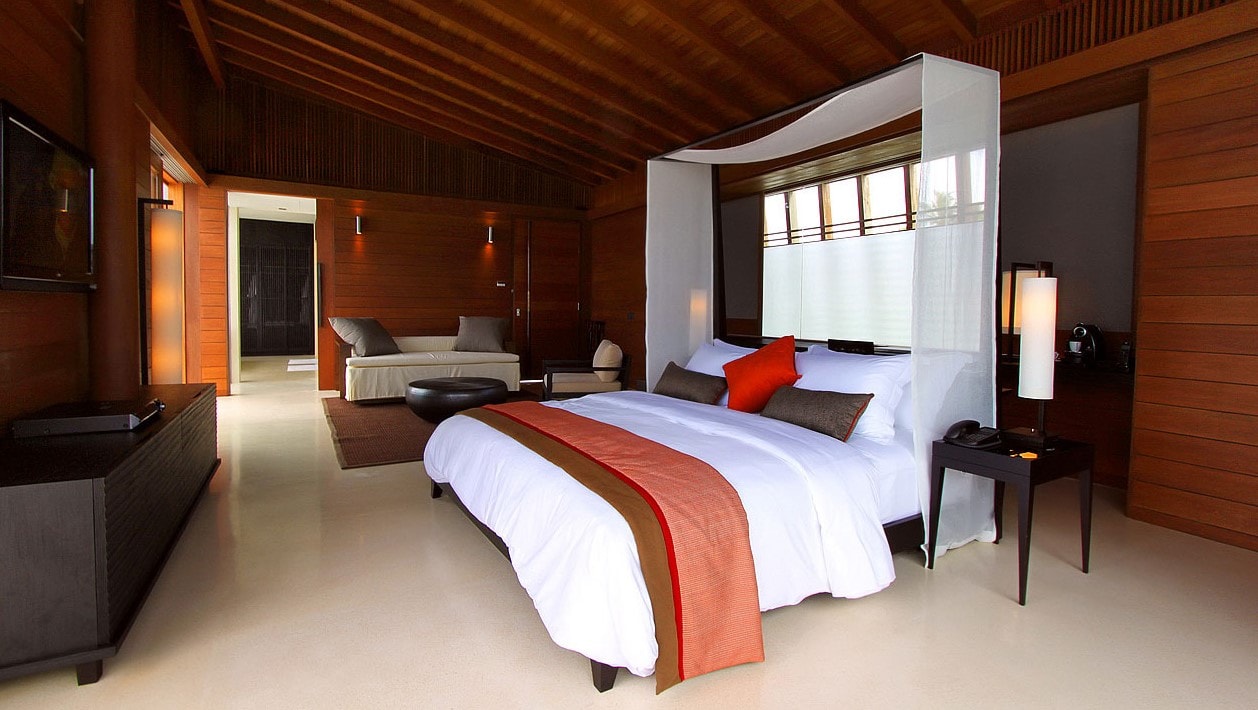 Inside the room there is a king size bed and a couch. Tea and coffee making facilities along with mini-bar are all provided in room. That is perfect for two. Not having too many furnitures it gives the feeling of being simple and specious. Teak wood interior finish is very appealing as it gives sense of harmony. Unlike usual water villas in other resorts, Park Hyatt Maldives water villas come without a very specious bathroom. Next to bath tub is a glass panel allowing you to enjoy the view while in the tub.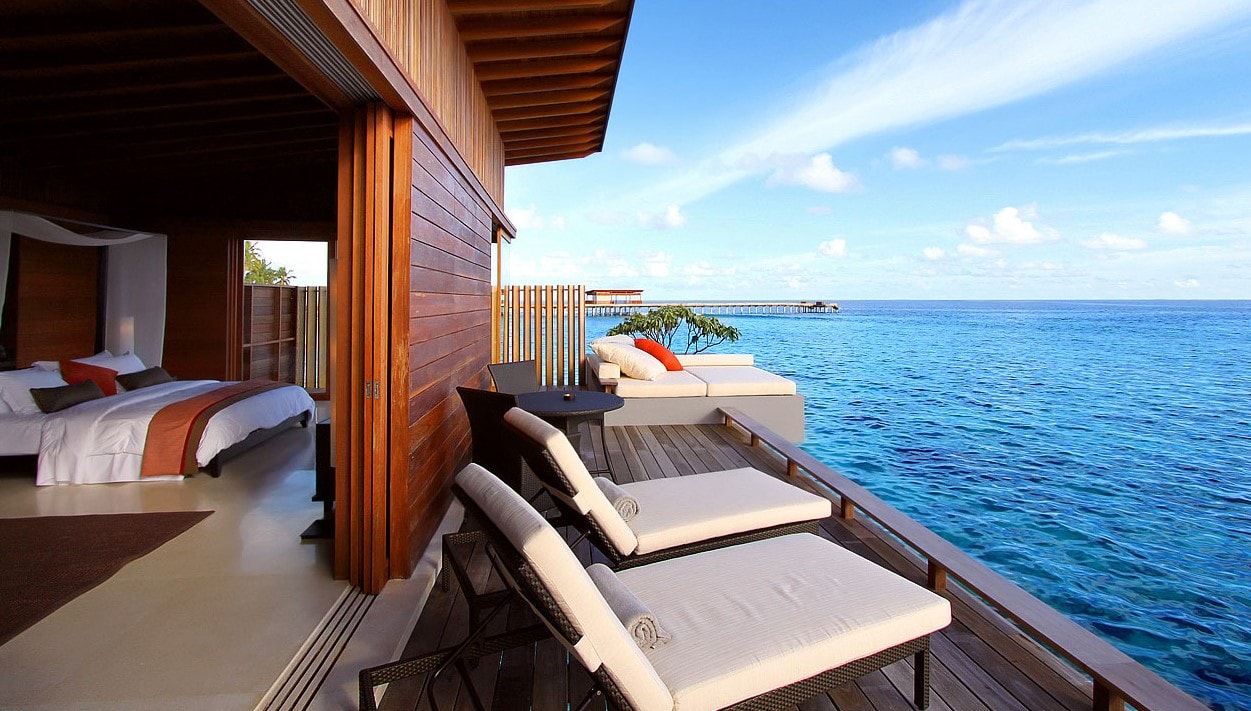 Outside there is a cushioned day bed in direct view of the house reef. This is perfect the spot to watch sunset while enjoying a glass champagne or your favourite cocktail, otherwise to relax and catch some Indian Ocean breeze to meditate yourself.
Park Water Sunset Villa starts from room number 45 and goes up to 51 which is the last room at the very tip. Room number 51 is the best location. If you are celebrating anniversary or any other special occasion you may write to the resort to request this room but they will not able to pre-book any specific room number of advance, but they note down requests to give preference in case available.
Beauty of Gaafu Alifu Atoll
Gaafu Alifu and Gaafu Dhaalu makes up one natural atoll which is now divided into two for administrative purposes. Unlike geographical formation of most Maldives atolls, this atoll is not adjacent to any other atoll except north and south side. Having the natural atoll isolated it brings in clear water from the massive Indian Ocean on the east, Arabian Sea on the west.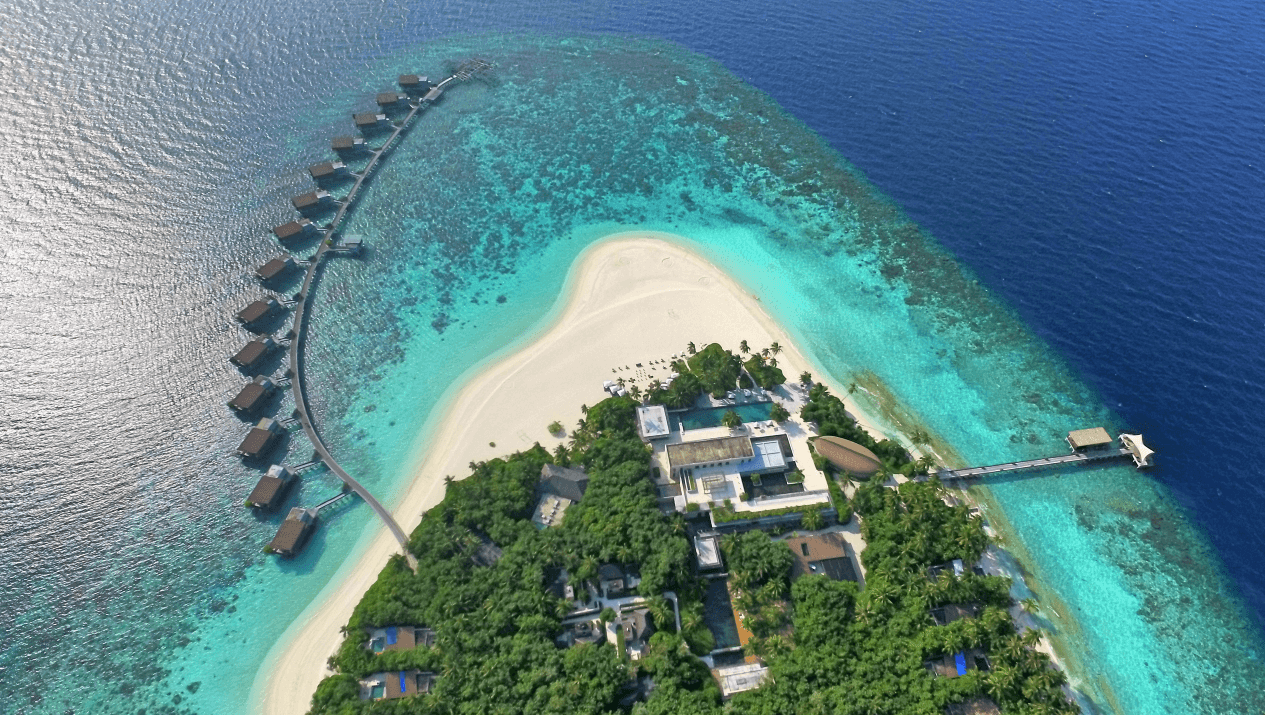 Gaafu Alifu and Gaafu Dhaalu islands are regarded as the most pristine in the Maldives. Odegalla island in Gaafu Dhaalu seabird nesting island protected by law. Some other isands in these two atolls are known for breeding of turutles which sometimes occur in resorts too. Island that come in unusual shapes are found in this atoll. Ponds and interconnected islands are also unique features of Gaafu Alifu and Gaafu Dhaalu Atoll.
People of Gaafu Alifu Atoll speaks a very rare dialect of local Dhivehi language. Locals of other atolls often do not understand them when they talk.
Transfer to Park Hyatt Maldives Hadahaa
The resort is located 405 km from Velana International Airport (formerly called Ibrahim Nasir International Airport). It takes 60 minutes by direct seaplane. But, most of the guests chose cheaper domestic flight Kooddoo Airport followed by short 30-minute speedboat ride. Depending on weather it the speedboat may take an additional 10 minutes. The domestic flight takes 60 - 100 minutes depending on the stop overs in other domestic airports which is usually one if not direct. Waiting time in domestic terminal varies from 1 - 4 hours. Light refreshments are available in airport lounge. In Velana International Airport there are two shops that sell local 4G sim cards with cheap data packages. The local career Dhiraagu and Ooredoo provides 4G, you can find both shops after exiting the terminal. This could be useful while waiting in the airport lounge.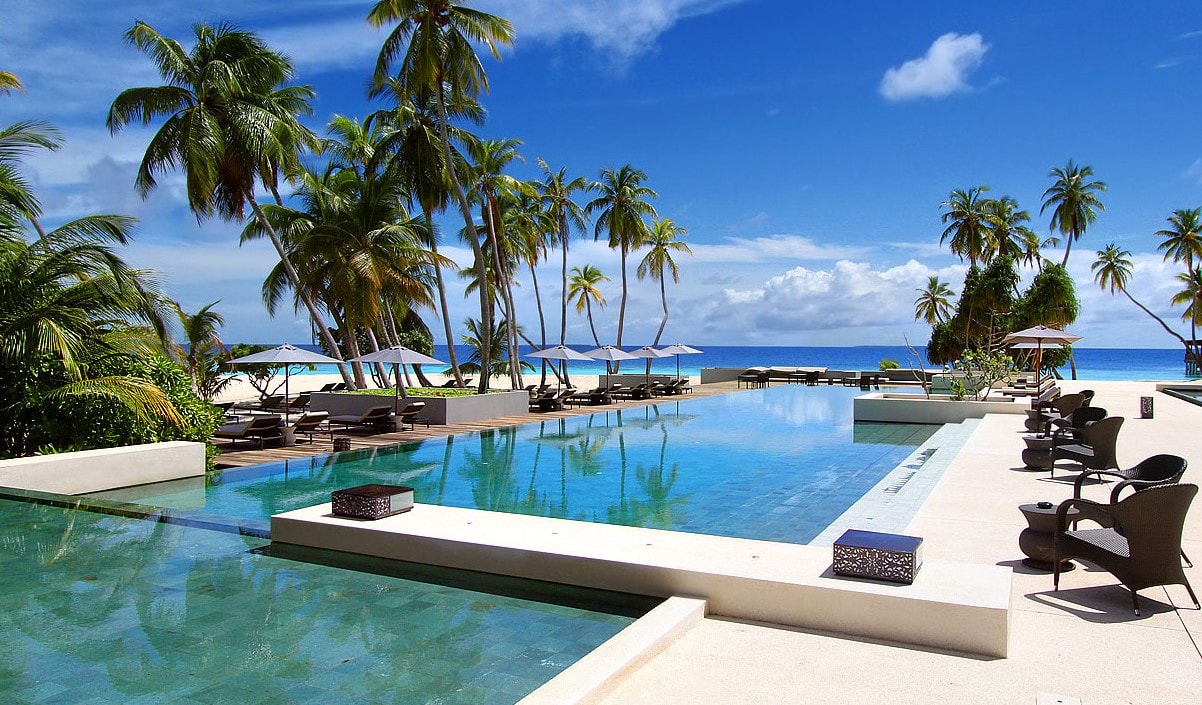 Main Pool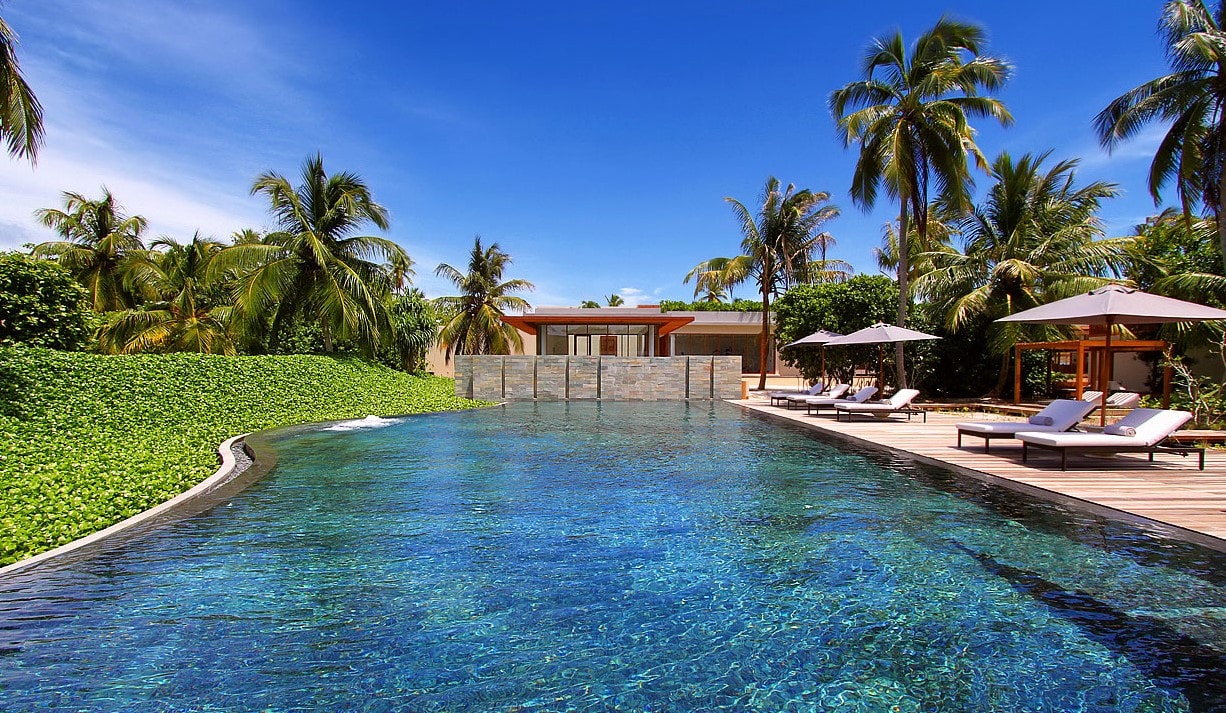 Spa Pool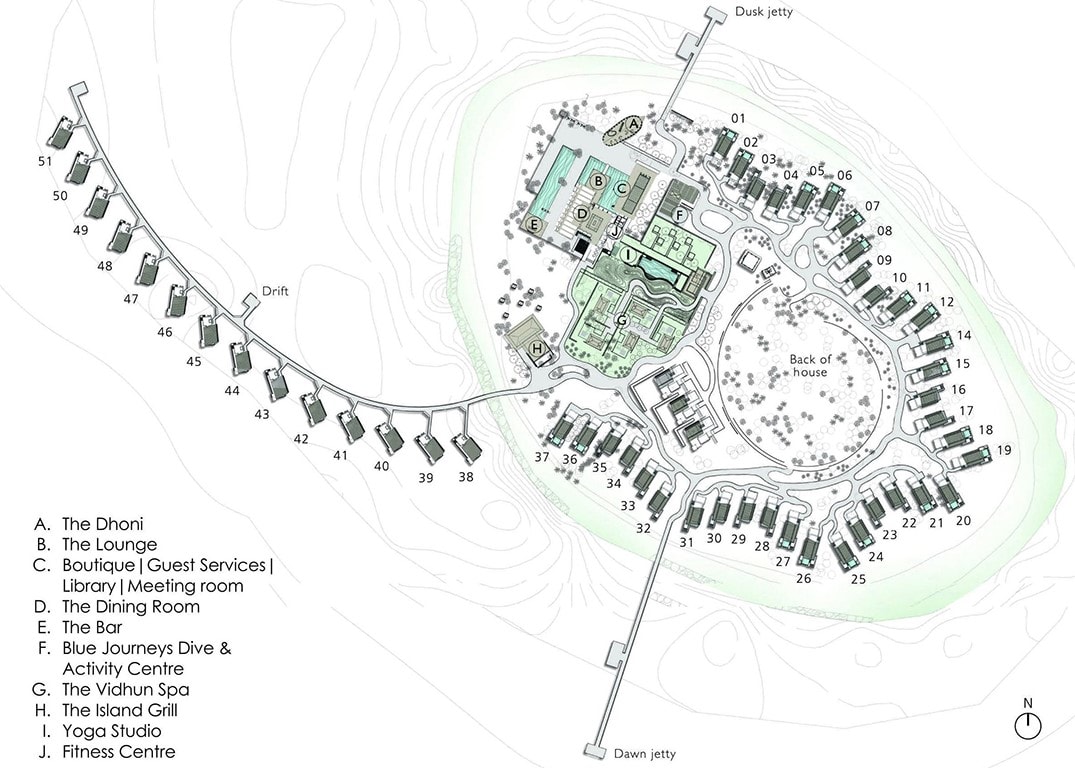 Resort Map
Water Villa & Reef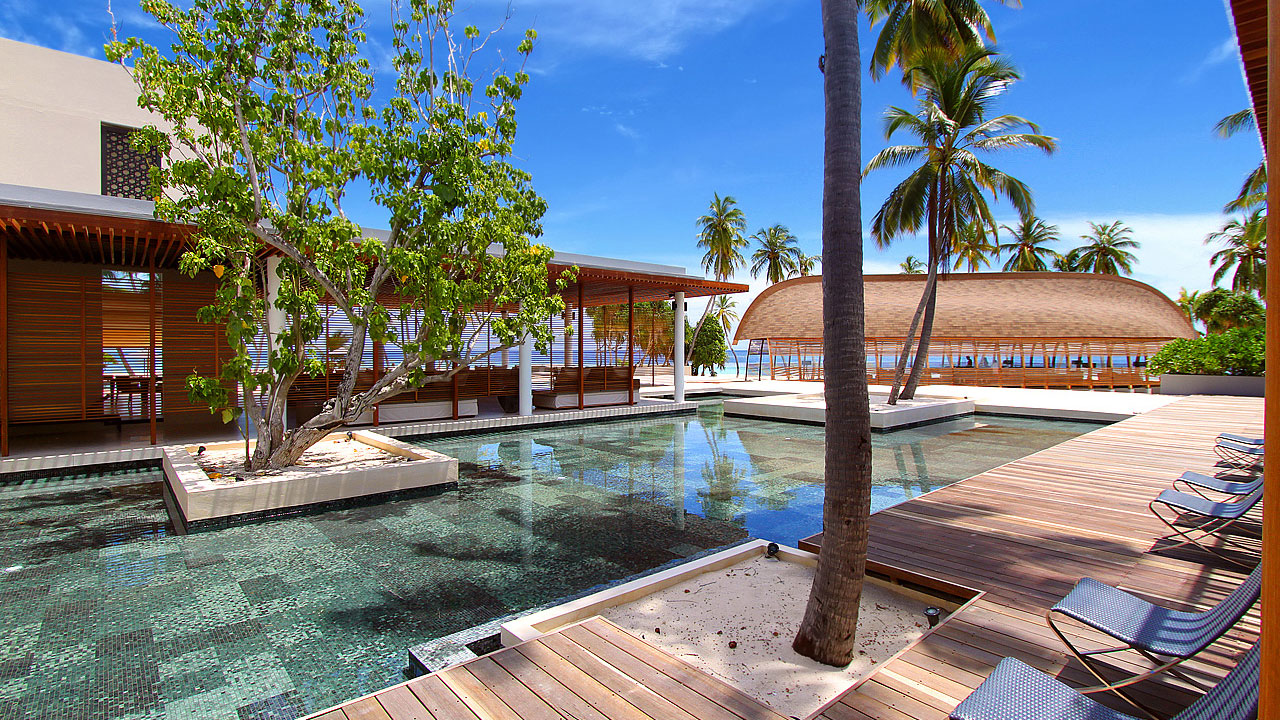 View of Dhoni
Book this water villa to come back happy. #maldives #malediven #urlaub #reise #luxury #watervilla