Maldives Water Park
There are many resorts equipped with kids club. If your kids love water based activities there is only one place to go in Maldives and that is Hideaway Beach & Spa Resort. A floating aqua park is now in the lagoon and it looks like a lot of fun not just for kids but for grown ups as well. Running over, sliding down or jumping off could be endless fun to pass the day with great joy. Besides, Hideaway Beach Resort is one of the top islands remotely located in northern Haa Alif Atoll. The island most popular for having villas that give great privacy.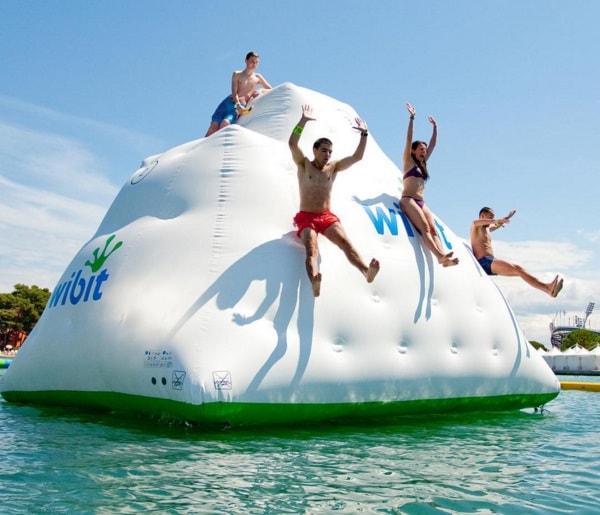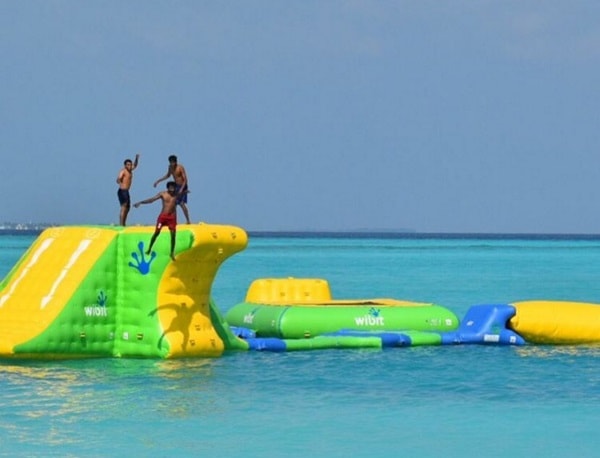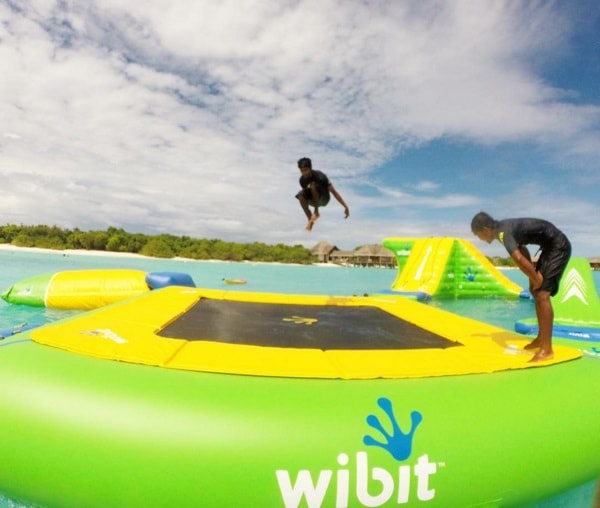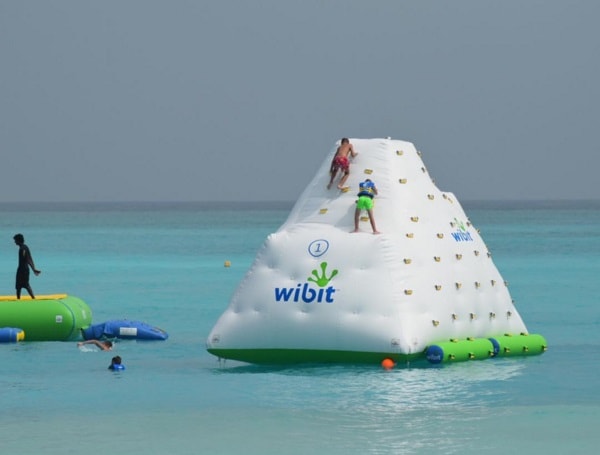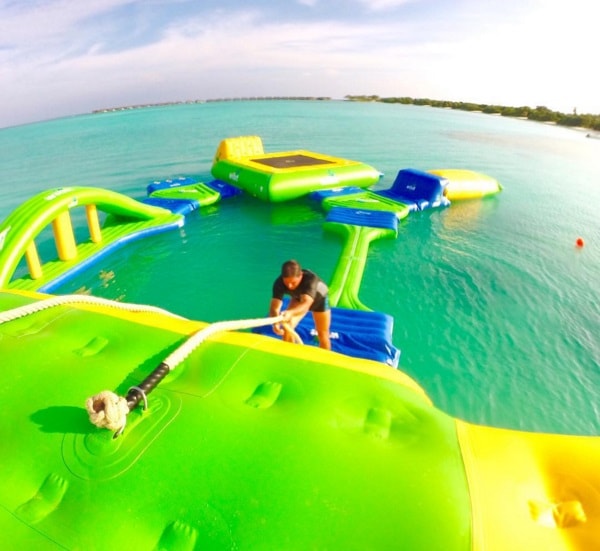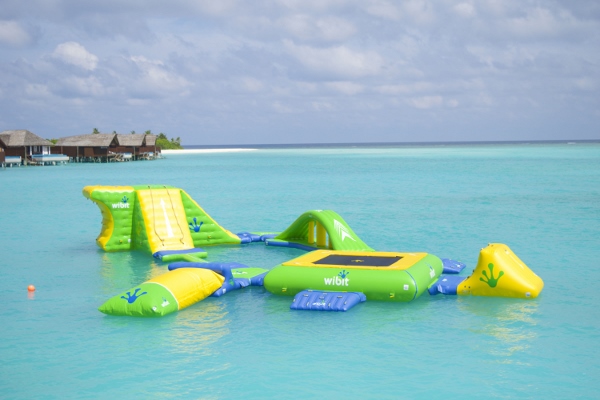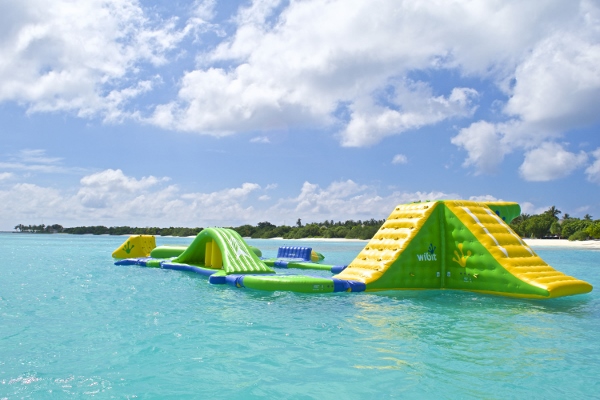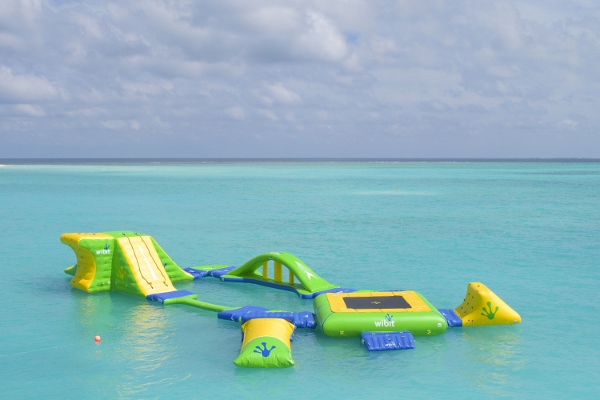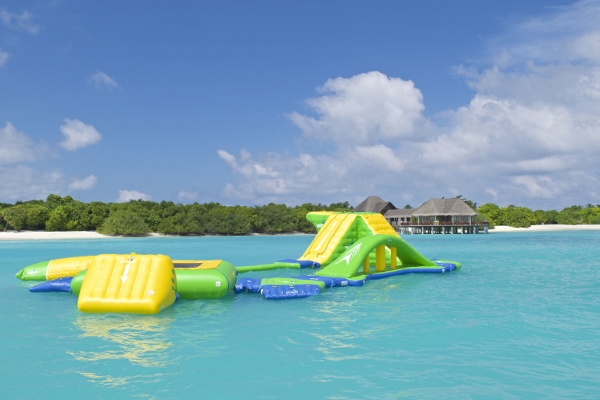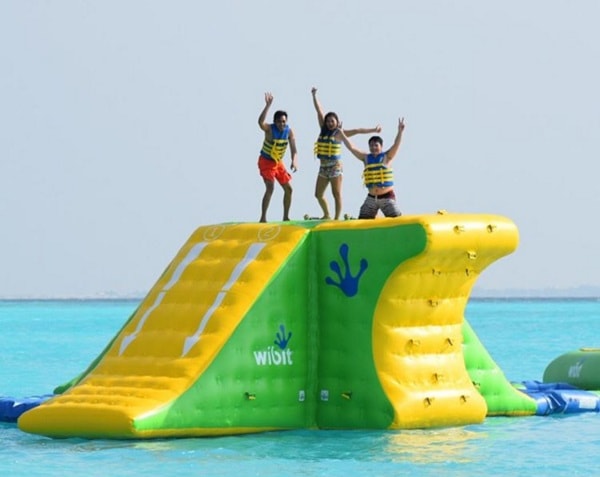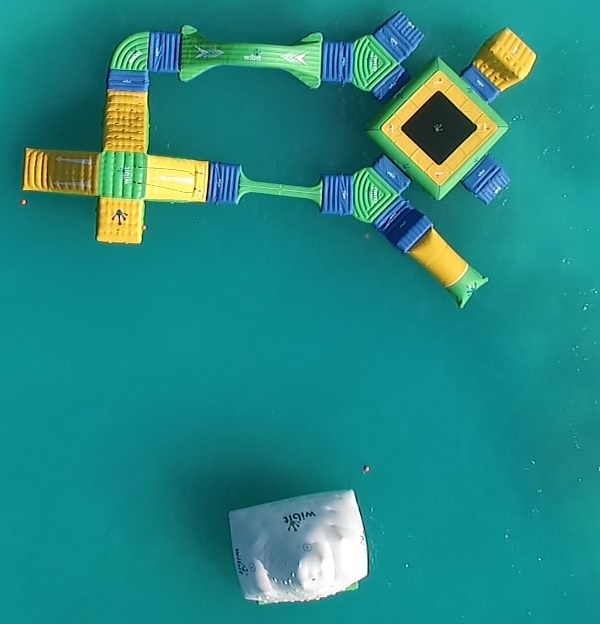 Since 2015 we have been talking about such a facility and this is the first time a Maldives resort introduced floating water park. Below is the actual blog we wrote on the top, back in 2015.
Blog: Maldives is branded as a heaven for relaxation. Activities such as diving, surfing and watersports are quite common throughout the industry. But, is that all Maldives can offer? How about making it a little more adventurous? There are plenty of islands untouched and we can use few of those to diversify tourism with a brand new water park.
A massive water park would require huge space in one of these tiny islands. If it is located on a separate island the tourists from different resorts and locals could travel there and enjoy the water park. But, unwanted transportation would only add up on its costs. At present the Male' International Airport being the gateway, it would be important to make this water park close by. Then again, most of the islands in Male' Atoll are taken by resorts and few remaining for industrial and excursion purposes. Hulhumale' being larger island, collected to international airport, would be an ideal location for this water park. Also, there are lot of guesthouses or small hotels in Hulhumale'. The locals from Male' and Hulhumale' would definitely find it convenient to enjoy the water park is located there. Tourists can enjoy the facility after arrival or just before the departure. Also, many tourists stay in Hulhumale' for a night before travelling to resort, or after returning from resort.
Depending on the success additional water parks could be made at the other airports too. So, locals from different atolls could enjoy and today's youth would have an educate environment to grow up to handle next generation's challenges, both economically and socially.
There are some
resorts that have villas with nice water slides
and some them are actually water villas. Water slide is fun for adults, especially if you are on honeymoon it would great to enjoy sliding with your partner. If you want beach villa there is only one resort for you, but there are two room categories for you to choose. In beach villas the water slides lands in the pool, in the water villas you are thrown away in to the lagoon.
Maldives Water Park. #Maldives #Malediven #Waterpark #waterslide #fun #waterpark #kidsholiday