Entire Maldives Capital Runs Out Of Water
4 Dec 2014: The capital of Maldives runs out of water after a fire accident at the water plant that serves 120,000 residents of the city. The government has now declared a disaster and military is now assisting the distribution of limited bottled water to households, primarily for drinking purposes.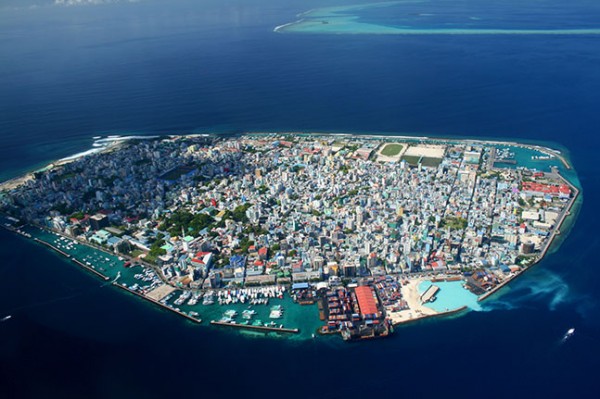 Fire burnt circuit boards in the generator room that powered the desalinations plants at Maldives Water & Sewerage Company. That led to immediate shut down and water stored in tanks prior to incident may be used to serve the residents for 1 hour daily as per television announcement.
The salty ground water in Male' contains high level of faeces making it unsuitable even for shower. The all-purpose desalinated water produced the by MWSC was the primary water supply for drinking, cooking and shower. After the sudden shut of desalinated water people have rushed to stores to buy bottled water. That was available for few hours and stores ran dry.
So far there has been no death due to the disaster. But, there are reports of casualties due to violence relating to water shut down. Cases involving theft of water has been reported and it is leading to a disaster in the Maldives capital.
The MWSC earlier said they would be able to repair the damaged circuit board and start the water service by this evening. The next announcement said water will be available only for 1 hour tomorrow. Hence, it is not certain as to when the residents will get water.