Fuvahmulah An Island Like No Other
Located in its own atoll between Gaafu Dhaalu Atoll and Addu Atoll, the island of Fuvahmulah is the only one-island atoll in the Maldives. It has many distinctive features that make Fuvahmulah different from rest of the islands in Maldives. Fuvahmulah has a fish and a bird native to this island. That fish and bird are not found in any other part of the Maldives. It is also one of the few islands that have fresh water lakes.
Banging beach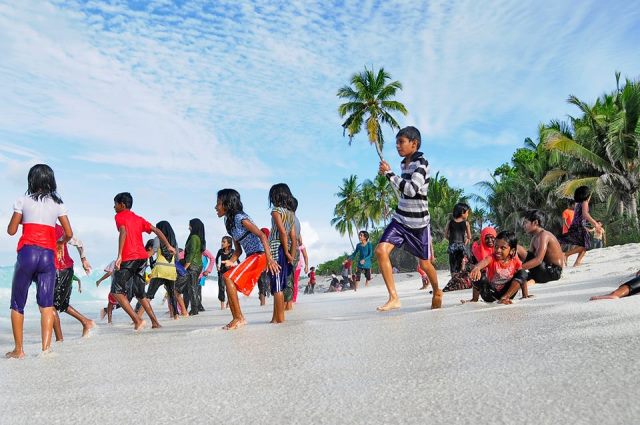 A pool of pebble-like sand forms a unique beach at Fuvahmulah. The reef drop off being so close to shore the beach often gets banged by huge waves. Children and youth find it an interesting adventure. Strong wave activity makes the beach even whiter and crushing waves produce white form that resembles a picture square moment to capture.
Kattelhi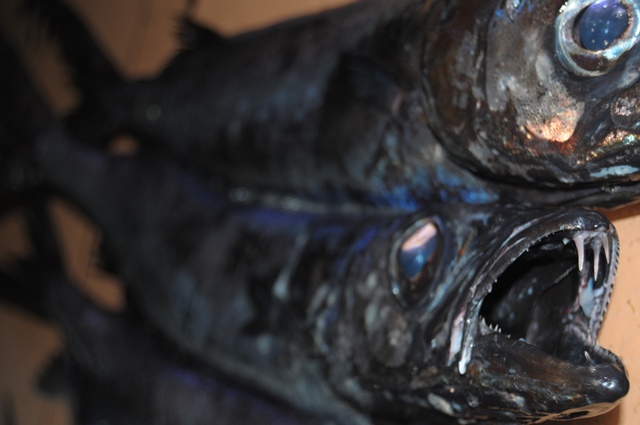 Promethichthys Prometheus, locally called Kattelhi, is native to the waters around Fuvahmulah. This rare species is also found in some other countries, but not in other parts of the Maldives. The atolls of Gaafu Dhaalu and Gaafu Alif, collectively called as Huvandhoo, is the closest atoll to Fuvahmulah and Kattelhi has never being found there. This rare catch lives below 200 meters. Kattelhi Rarudhiya is the locals' favourite soup and they say anyone who tastes this soup will come back to Fuvahmulah.
Valikukulhu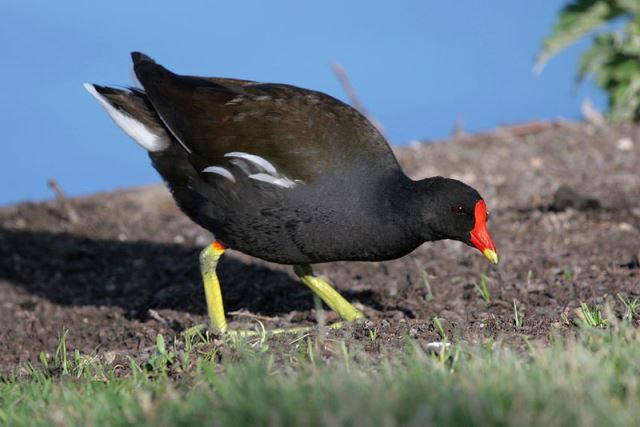 Common Moorhen, locally called Valikukulhi, is the native bird to Fuvahmulah. It has black body with some white feathers in the lower back. Its beak shines red with yellowish tip, legs are yellowish with a red smear. Its bodily features are similar to that of water-hen which is commonly found throughout Maldives. Locals love to keep Valikukulhu as pet bird.
Equator
Fuvahmulah is among the closest to the equator which runs across the seas between Fuvahmulah and Huvadhoo Atoll. The mid-point between North pole and South pole is known as equator and runs around the earth.
Fruits and vegetation
Fertile lands of Fuvahmulah grow a variety of fruits including mango, guava, pine apple, orange and pomegranate. Sweet potato grows naturally in the wet lands without any human effort. There are also some types of berries and unusual fruits in the wild. Visitors often like to explore the woods with friends.