Sea Level Rise: NASA Warns Maldives Could Submerge Sooner
1 Sep 2015: The report published by NASA on Friday says the global sea level has risen by over 9 inches in some locations and about 3 inches in global average. The measurements were based on satellite data. NASA says an intensive research is underway but warns the sea level rise of several feet is unavoidable. This is terrifying news for the residents of low lying islands such as the Maldives.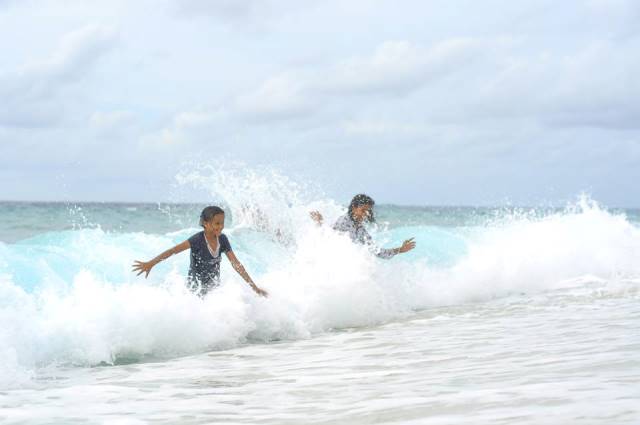 While scientists are certain that this would happen at some point in future, they are questioning how much time they have to take action and possibly evacuate people and resources as much as possible. They estimate the sea level rise would cost $1 trillion by 2050. The effects of sea level rise are not only for low lying Maldives, but many countries including United States have large coastal areas. Things such as buildings cannot be simply moved away to higher ground.
Steve Nerem from University of Colorado said "given what we know now about how the ocean expands as it warms and how ice sheets and glaciers are adding water to the seas, it's pretty certain we are locked into at least 3 feet [0.9 meter] of sea level rise, and probably more". But, scientists so far don't know exactly how long it would take.
Maldives is an archipelago made up of over 1190 low lying coral islands of which most are less 3 feet above sea level. Some areas of the capital Male' are just inches from sea level. Thanks to the concrete sea wall and tetra-pod barrier that stops all in coming waves from the ocean. Even if it is just inches the residents can live there for now. But not all islands have that protection, the government cannot afford it. Hence, Maldives is largely unprotected even from waves if it gets any severe, may be as a result of global warming.
The effects of sea level rise is noticeable in many islands, soil erosion is the symptom. As years go by more and more islands need to erect man-made barriers for protection. A large proportion of government spending every year goes into just that.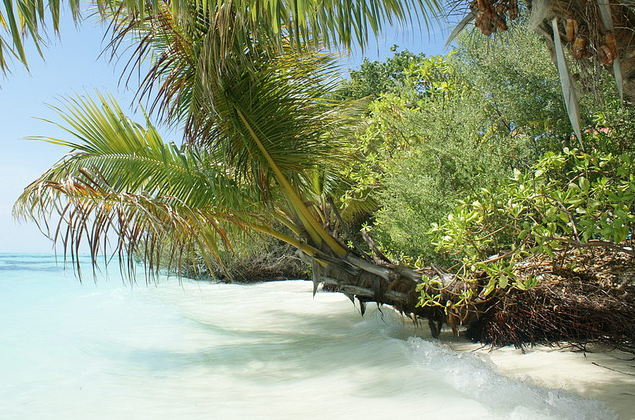 Maldives is widely popular holiday destination, especially for luxury honeymoon holidays. Any threat to the existence of the beautiful islands would mean loss of a heavenly dream for which lot of people put aside savings for years before being able to afford Maldives.
There are few islands with a little higher ground level. The people might be forced to relocate at some point in time but again movement of buildings and infrastructure will not be possible. Whichever way there is a huge cost for the citizens of Maldives and generation that meets that transitional age would have to deal with a lot of inconvenience and suffering. But before that, it might be helpful for the people if government plans for this in advance and start relocating people today it could handle the disaster.
A newly reclaimed island, called Hulhumale', is about 2 meters above sea level. The is already a population of some 60,000. The island just got an extension that has doubled the land area, after infrastructure the population would surpass 100,000. Then in a few years' time about 1/3 of the country's population would be safe from rising level. But, they too would suffer as economy would be chaos without tourism dollar.