How To Save 36% On Conrad Maldives
Deluxe Water Villa at Conrad Maldives Rangali Island is 115 sqm in size. On top of the regular facilities an outdoor whirlpool makes this villa fantastic for couples. But there is a problem. The best offer we could find for the month of April comes to USD2265 per night with breakfast. Certainly a lot of guests are happy with this, that is why the island is quite much occupied throughout the year.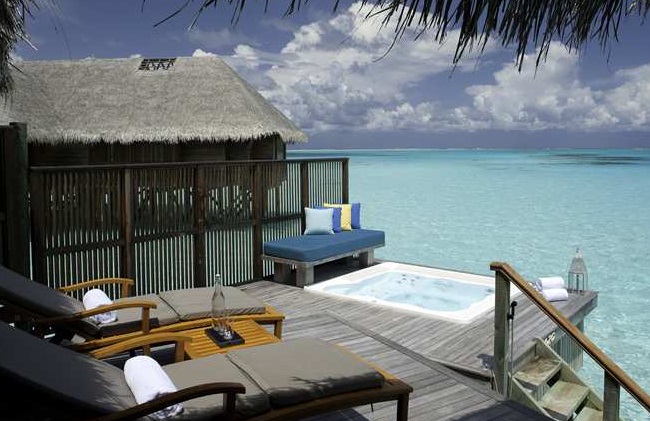 Deluxe Water Villa at Conrad Maldives Rangali
If you want to save, this is the lowest offer we could find. Still you insist some discounts? Fine! But, you need to think out of the box.
What is Conrad? International brands carry reputation and trust in their branding. That is one reason they are often more expensive. The more established and well recognised the hotel is the higher the prices. Yes, you are literally paying for reputation when you pay for room. This is where you can save! Pick a similar room in an individual resort that is not part of a global brand. But then it won't be Conrad Maldives? Most likely it will be equally good or better but if you know how to choose the right island. This is where Maldives Hotel Ranking helps you.
The ranking is based on bulk of credible guest reviews
which you can verify by comparing reviews on major review websites such as Tripadvisor.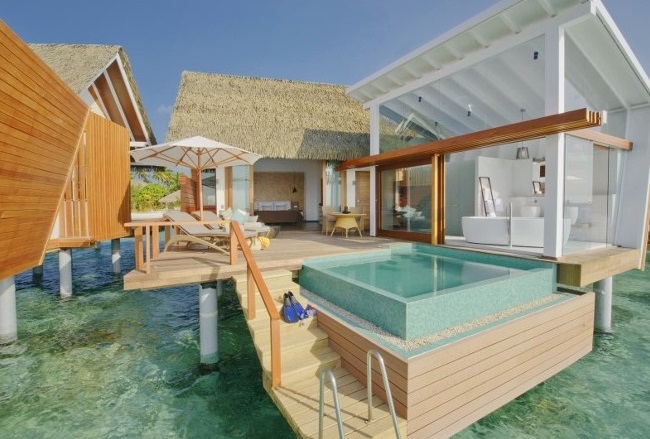 Ocean Pool Villa, Kandolhu Island Resort
To compare with Conrad Maldives Deluxe Water Villa we picked the Ocean Pool Villa at Kandolhu Island.
Deluxe Water Villa at Conrad Maldives Rangali Island
Room Size: 115 sqm
Comes with whirlpool
Ocean Pool Villa at Kandolhu Island
Room Size: 90 sqm
Comes with private pool
In Conrad Maldives the room is bigger. At Kandolhu the room comes with a more attractive outdoor setting. All in all, it seems to compensate each other.
Coming down to price, the best offer for Ocean Pool Villa comes USD1440 per night for two with breakfast. This is 36% cheaper than Conrad.
On 13th April 2016, Conrad Maldives was ranked 36th in the Maldives whilst Kandolhu proudly shines at #2.
You trust more on brands or what people say about those brands? To save is to think out of the box! Choose an island where people go and come back happy.