How I Want Luke Mangan To Make My Fish & Chips At Amilla Fushi
Luke Mangan, Australian celebrity chef you saw on television is now in Maldives. He is not on holiday this time. Tom Mclauling the Australian CEO of the company hired him to manage 8 restaurants in
Amilla Fushi
and one of the outlets is a special Fish & Chips shop. That's right, everyone's too familiar fish & chips. It's been ages since I heard of it being anyone's favourite. Has Tom gone nuts or simply ran out of new twists? May be neither of those. Then what???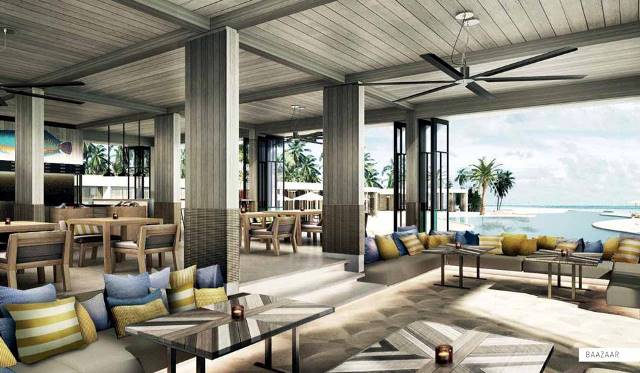 Fresh approach is the way to go, to serve the best Fish & Chips in the Maldives. Luke Mangan is going to do it this way. But, now I want to tell him how I would want it if he calls it the best Fish & Chips in the country.
I want a menu with selection of fresh or live fish to choose from. I want to see Sea Bass, Red Snapper, Grouper and Wahoo on the menu. A selection of different crisps would be good too.
Fresh potatoes should be cut to chips and immediately dipped to boiling olive oil for frying. Medium fried chips should be sprinkled with Luke's secret recipe ingredients. Both the fish and the chips should come out of the fryer at the same time and served to table burning-hot.
Share on facebook and see how your friends like their fish & chips to be cooked!