Amilla Fushi Calls This Ocean Lagoon House
Once it was hotel room you looked for, that became villas and now it is history, at least when it comes to Amilla Fushi. Welcome to house age! At
Amilla Fushi
you can only find houses and beyond. No more staying, this island is about living, at your island home.
A jetty at one end of the island leads you to
Ocean Reef House
on one side and
Ocean Lagoon House
on the other. Pick a house to your personal taste. Ocean Lagoon Houses are 230 sqm in space and comes with a cozy living area equipped with a large day bed which is full of cushions, the 42 inch TV is on the side. Living room amenities include espresso, chips, water and other drinks.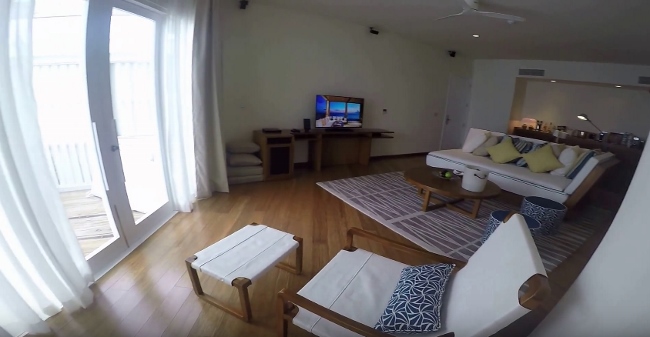 Proceeding to bathroom, it is huge! Double vanity station is mid-section of the bathroom, on the left is bath tub and shower. There are some seating facilities in the bathroom itself. The two white soap-like objects are Amilla's way of asking you not to stand too long. Next vanity section is your luggage table, dressing table and sofa with another TV. There is a large 7 feet bed, bath section is located behind this bed.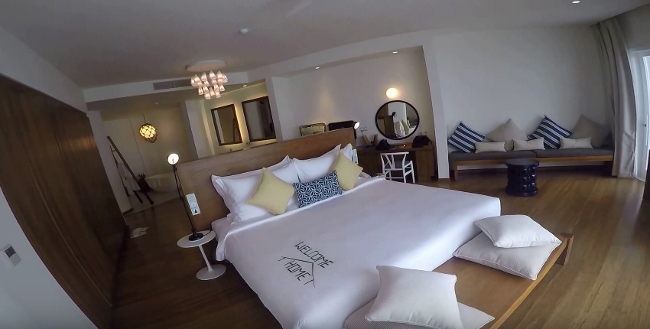 Two separate sets of doors lead you to an open air deck that houses the private pool and day bed, both facing the lagoon. The shining object in the middle is stairs to go down into the water.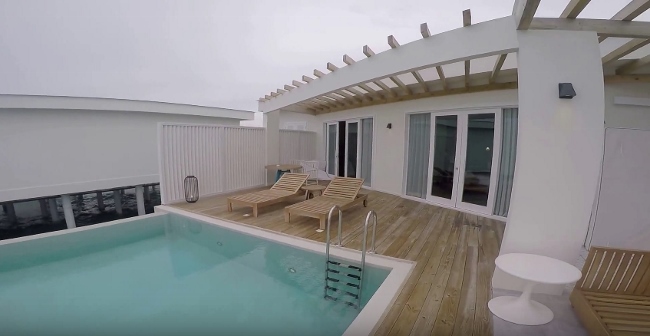 Now you know this is not a room, but a house, made for living. To reach your island home it takes only 30 minutes by seaplane from Male' International Airport. Another way to reach is by 15 minute domestic flight followed by 10 minute speedboat ride that explores beauty of Baa Atoll.
Do not forget this is the only UNESCO biosphere reserve in the Maldives. Whale sharks and mantas are very common at Hanifaru Bay and Amilla Fushi is in mere minutes.