Top 5 Places In The Maldives For Bloggers
08 AUGUST 2020
The Maldives can be called one of the most beautiful travel destinations in the world. These islands attract visitors from all over the globe because of the amazing white-sand beaches and azure water. The Maldives' nature creates a luxurious aura for holidays.
Traveling to the Maldives
is a dream of many people. Unfortunately, this holiday destination is not considered to be affordable for everyone. That's why some people go there to work. For instance, bloggers visit the Maldives to create unique content and make money from it. They impress people with fascinating pictures and interesting articles about these fairy islands. Due to a huge competition in this field, bloggers do their best to create excellent content that is not similar to anyone's else. That's why they choose a
plagiarism detection software worth trying
and publish only unique materials that get millions of views. As you see, the Maldives is a great place for both traveling and blogger's work.
Top 5 places every blogger should visit in the Maldives
The Maldives are rich with locations where awesome content can be created. If you have chosen these islands as your destination point for blogging, you've made a great decision. The Maldives can provide great opportunities for high-quality content creation. Marvelous landscapes, astonishing marine life and luxurious resorts are everything you need to fill your blog with attractive photos.
1. Sun Island
Sun Island is famous for its sparkling beaches. It is located in South Ari Atoll and is also known as Nalaguraidhoo Island. Its beach is one of the most popular places of interest in the Maldives. Here you can see astonishing tropical flowers, a lot of greenery and blue waters that together create picturesque views. If you love luxurious holidays, here you can find fabulous resorts with beautiful beaches. Given its charm and beauty, Sun Island is a perfect place for bloggers to make lovely photos.
2. HP Reef
HP Reef is one of the top-rated attractions for tourists in the Maldives. It is situated in a protected marine location - North Male-Atoll. You can find a huge variety of marine creatures there. The waters are full of magnificent corals, colorful fishes of different sizes and even mysterious caves. If you are into diving, it's a great chance to get original photos for your Instagram. This kind of content will definitely attract a lot of visitors to your blog.
3. Utheemu Ganduvaru
If you are going to visit the Northern part of the Maldives, you should definitely go to Utheemu. It is a small island that is worth visiting because of its historical attractions. Untheemu Ganduvaru is famous among tourists for its history. It is a birthplace of
Sultan Mohamed Thakurufaanu
who is known as a Maldivian hero that freed the islands from Portuguese occupation. You must see a heritage palace made of wood which is a home of Sultan Mohamed Thakurufaanu. If you have time, you can also visit Ancient Cemetery and New Mosque there.
4. Halaveli Island
Halaveli island is a perfect spot for those who enjoys isolation, as they are surrounded by water in every direction. If you want to detach yourself from the surrounding world and enjoy unforgettable views, it is a place worth visiting. Being on your own surrounded by scenic beauty is a perfect opportunity to make engaging content for your blog. Moreover, here you can find a perfect resort for relaxation called Constance Halaveli Resort. This place is famous for its hospitality and excellent service.
5. Veligandu Island Beach
This destination is full of astonishing green landscapes that attract tourists who admire nature. Veligandu Island, or the land of shimmering waters, is located in North Ari Atoll. Despite the fact that this island is quite small, tourists appreciate its glorious nature. Here you can find marvelous lagoons that provide opportunities for diving, fishing and snorkeling. Why not to add lovely photos of all these activities to your blog? People like pictures with fun activities and beautiful landscapes.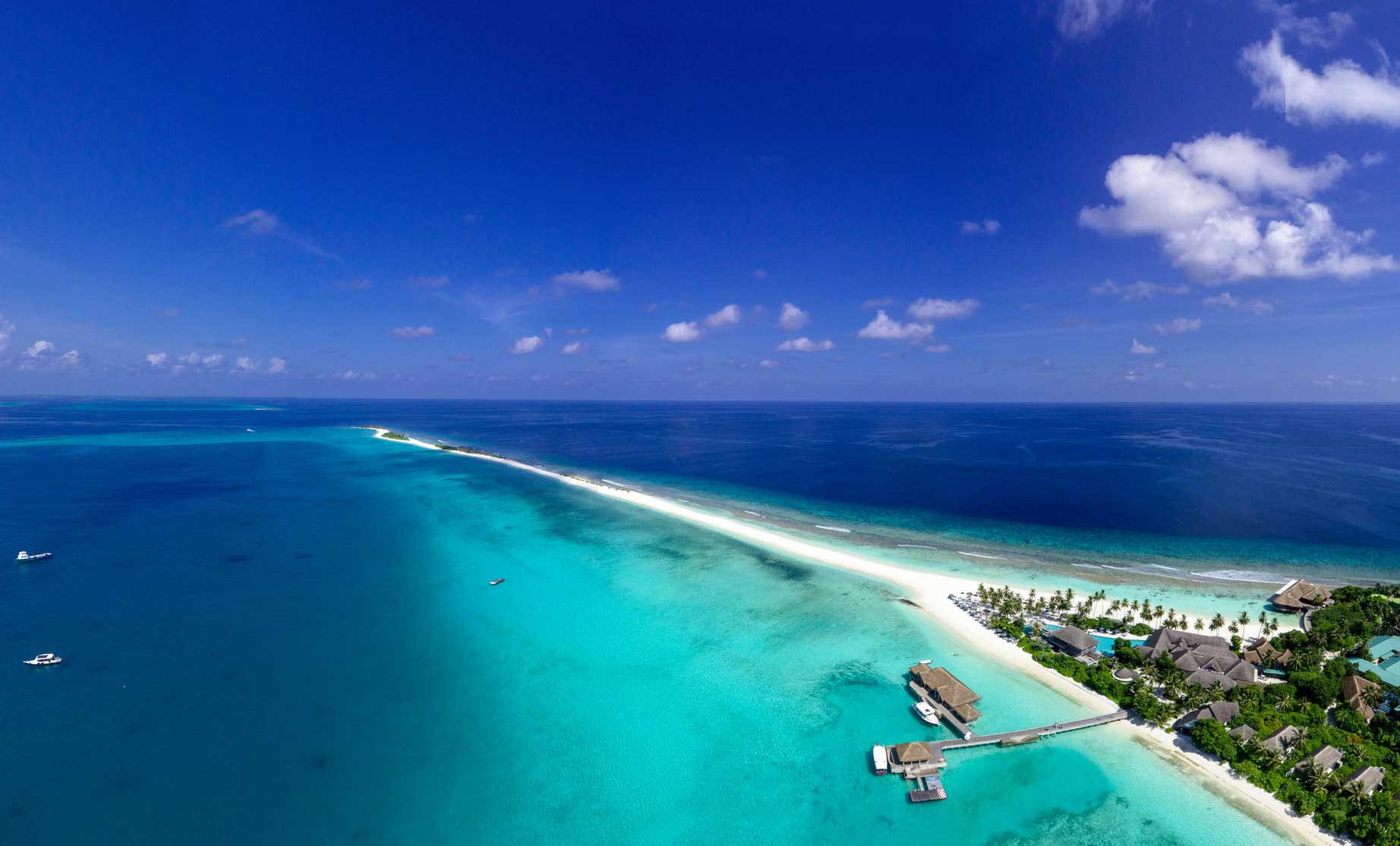 https://www.pexels.com/uk-ua/photo/1483054/
The Maldives is a perfect place for people who seek solace and tranquility. It is also a good fit for those who love romance and get pleasure just from gazing crystalline lagoons. Traveling to the Maldives can help you find inspiration for your blog and make it more diverse. If you feel lack of creative ideas, relaxation in the Maldives can help you get new insights. Another way to produce original content is to boost your writing and thinking skills with the help of various methods, like meditation, exercises, or even changing a diet. Blogging is not an easy job, but for sure very exciting! It allows you to be flexible, live the best version of your life and meet interesting people. By discovering new places all over the world you get valuable life experience. Sharing this experience is an enjoyable practice of connecting with people around yourself.
Author's BIO
James Collins is a photographer and adventurer enjoying traveling all over the world. His main goal is to become a professional blogger and share unique information about the most popular destinations with his readers. James Collins is one of those people, who believe that the best work for everybody is their hobby.
Top 5 places in the Maldives for bloggers. #Maldives #Bloggers #Blogs #BlogCommunity
Woman travels 196 countries and picks Maldives in her top ten
Tourist attractions in Male' Maldives
Student trip to the Maldives