Waldorf Astoria Maldives Villa Prices And Packages
Our fantastic packages on Waldorf Astoria Maldives Ithaafushi offers upto 34% off on some periods. In additional to best price we also offer meal plan upgrades and free yacht transfers. Being a local travel agent specialised in luxury we enjoy rare opportunities that enable us to provide unbeatable deals that are often 20% - 30% cheaper than some of the most popular booking platforms such as Expedia, Agoda or Booking. We also compare our rates against the hotel direct rate to ensure that we match up or beat it.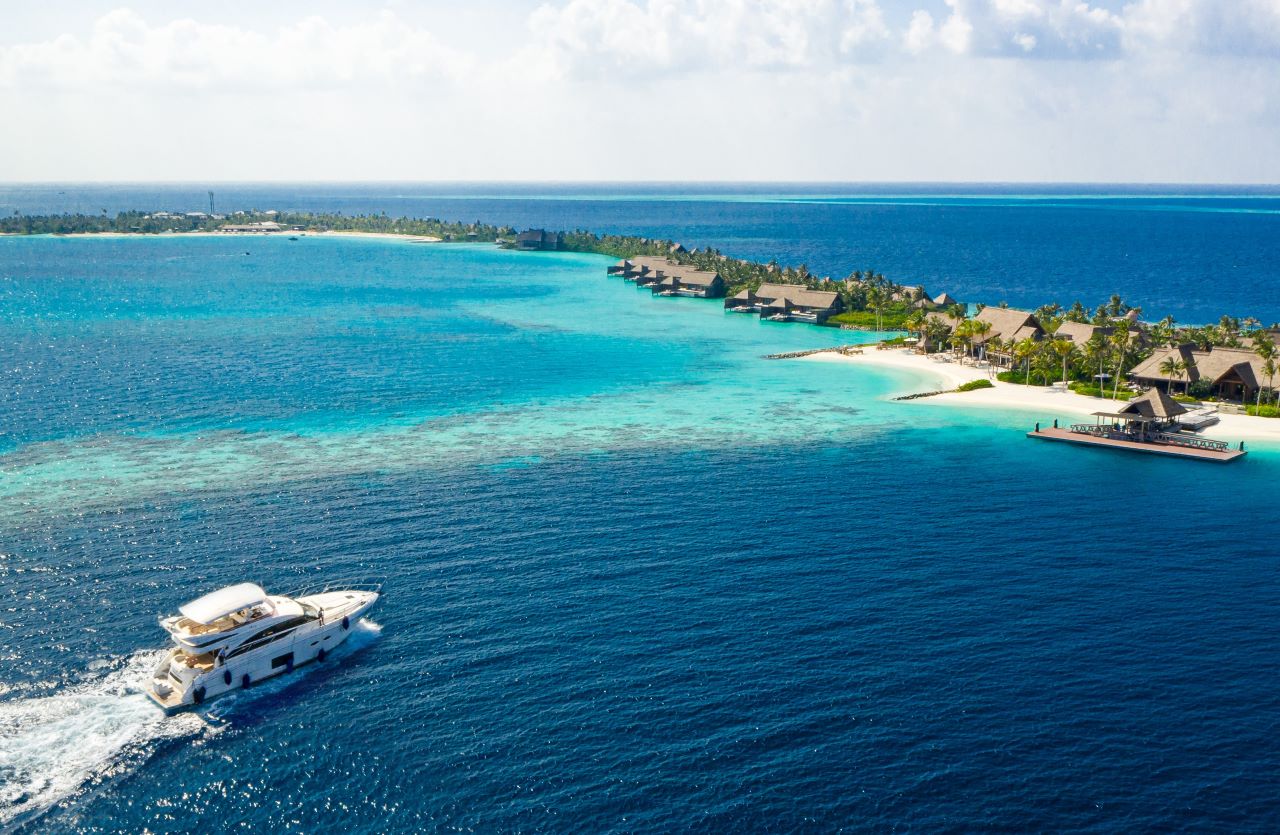 Apart from best price we also provide VIP airport service to make the immigration and other terminal service more convenient and comfortable. Reserving one of the most luxurious resorts in the world does not make sense if you have to queue up and wait for an hour to get your passport stamped, as an experienced local agent we offer finest service at each stage of your holiday. We go as far as possible for a agent to make special arrangements that add value to your holiday in terms of luxury, convenience and comfort. Many guest staying at Waldorf Astoria Maldives are not aware of this VIP service and contact us to facilitate special treatment at airport. For best experience we offer hotel reservation, transfer arrangement and airport service all-in-one package, this enables us to make smooth arrangement at every stage. Moreover, our prices are often cheaper than many travel agents. For every single quote request we compare our room rates against some of the competitor including the official website of the hotel.
For price and packages please scroll down to the bottom
If you are seeking the cheapest rate for Waldorf Astoria the accommodation you should be checking is King Reef Villa. These are semi-water villas. Entrance to the villa is from land and infinity pool is located overwater. These villas are slightly more spacious than King Beach Villa that is in high demand. The size is 279 sqm or 3002 sqft and comes with 1 bedroom with king-size bed, there is another version of the villa with 2 queen-size beds. A third version of the same category comes with 2 bedroom of which 1 is master bedroom and another with 2 queen size beds for children.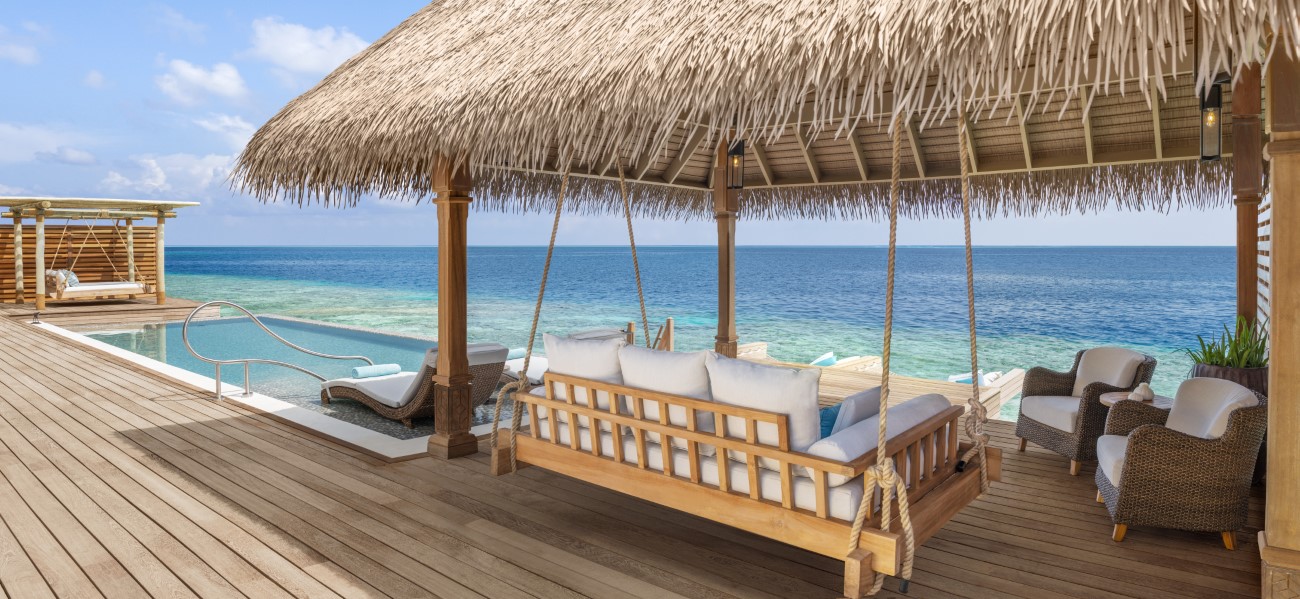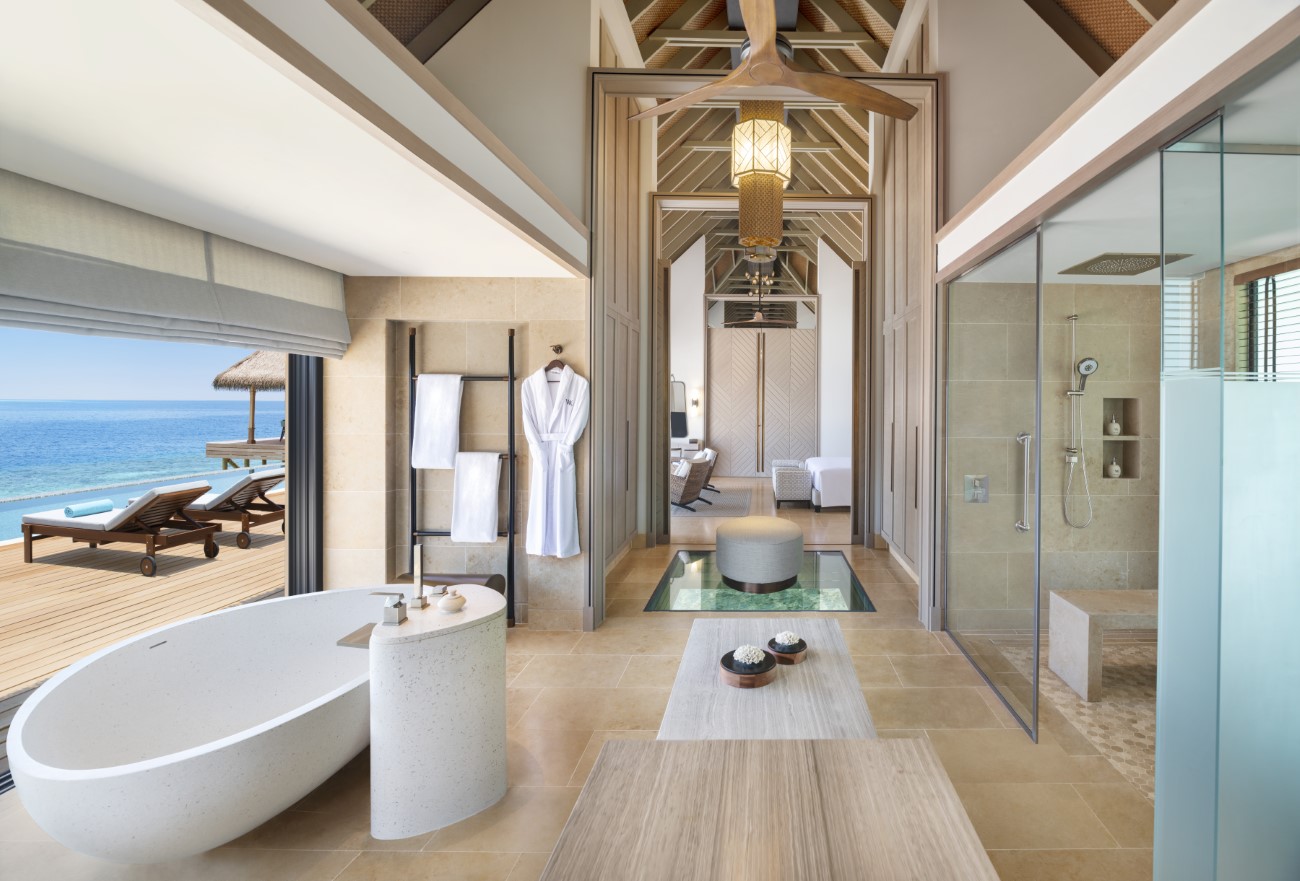 KING OVERWATER VILLA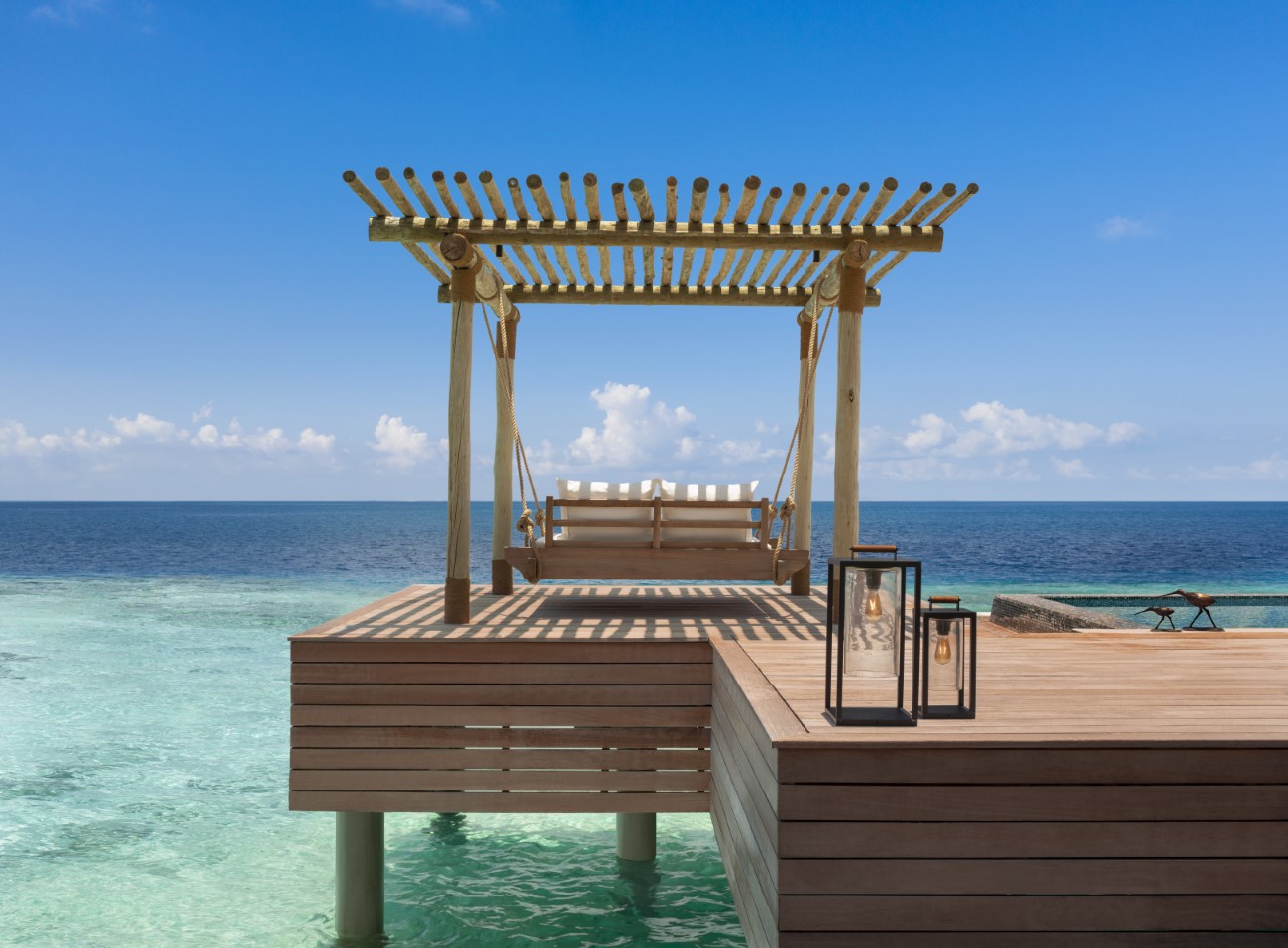 KING OVERWATER VILLA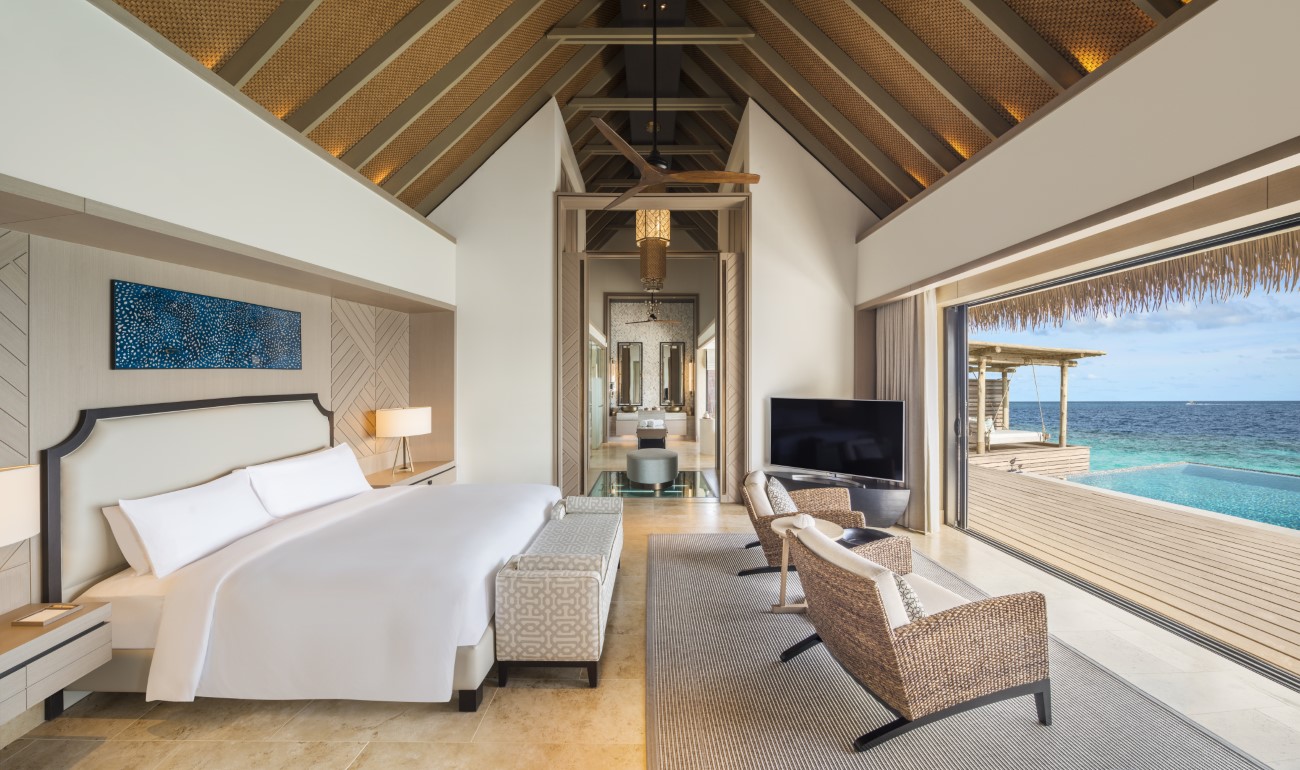 KING OVERWATER VILLA
King Overwater Villa at Waldorf Astoria Maldives is a luxury mansion that is perfect for a couple. The room size is 283 sqm or 3045 sqft, this is about 3 times the size of villas in some other five star resorts. There is a large private pool facing the ocean views while the villa comes with a glass floor panel to watch fish. King Grand Overwater Villa is even bigger, it measures 334 sqm or 3593 sqft in size. Both villas comes with single bedroom but you can accommodate additional children with extra beds, children should not be 12 years of age or above. A different configuration of both categories come with 2 queen beds instead of regular king size, this is important if you are planning the perfect family getaway to the Maldives. If you need multiple bedrooms there is option of 2 bedroom villa or 3 bedroom, all overwater. Sometimes this may be little complex to understand. You can send us an inquiry with the details and we would be glad to offer best matching villa options and pricing, please indicate whether you prefer beach or water villa.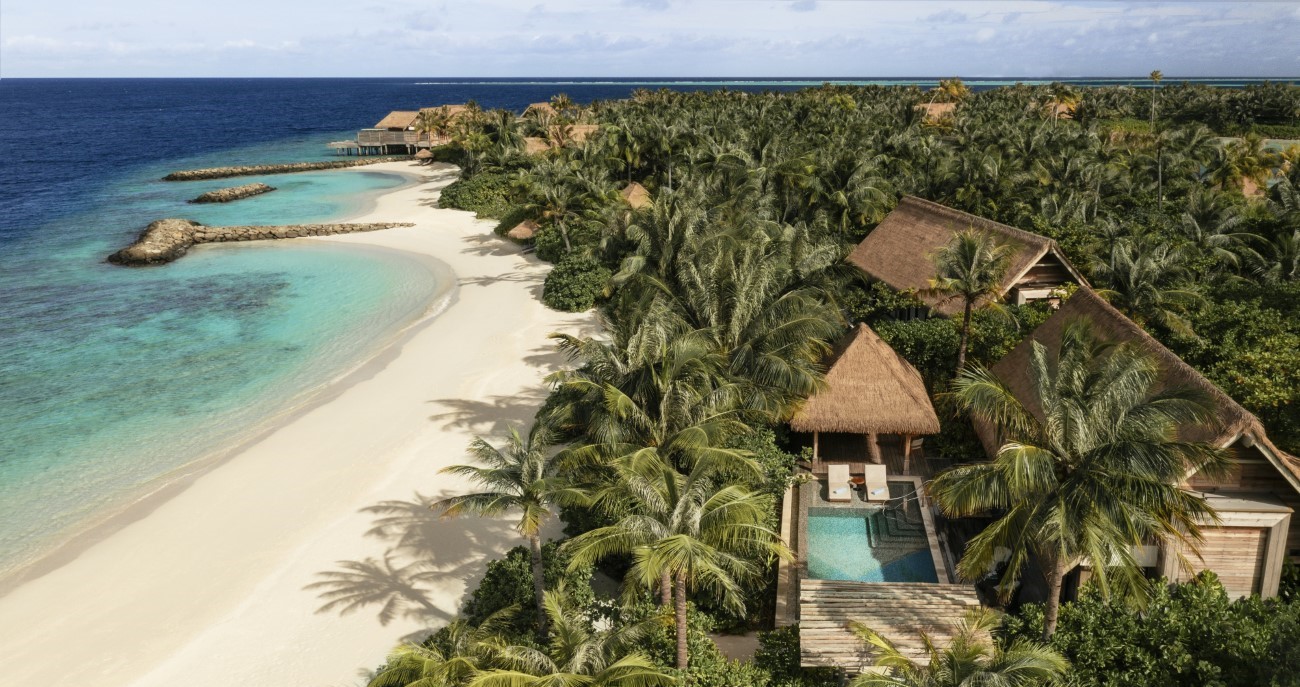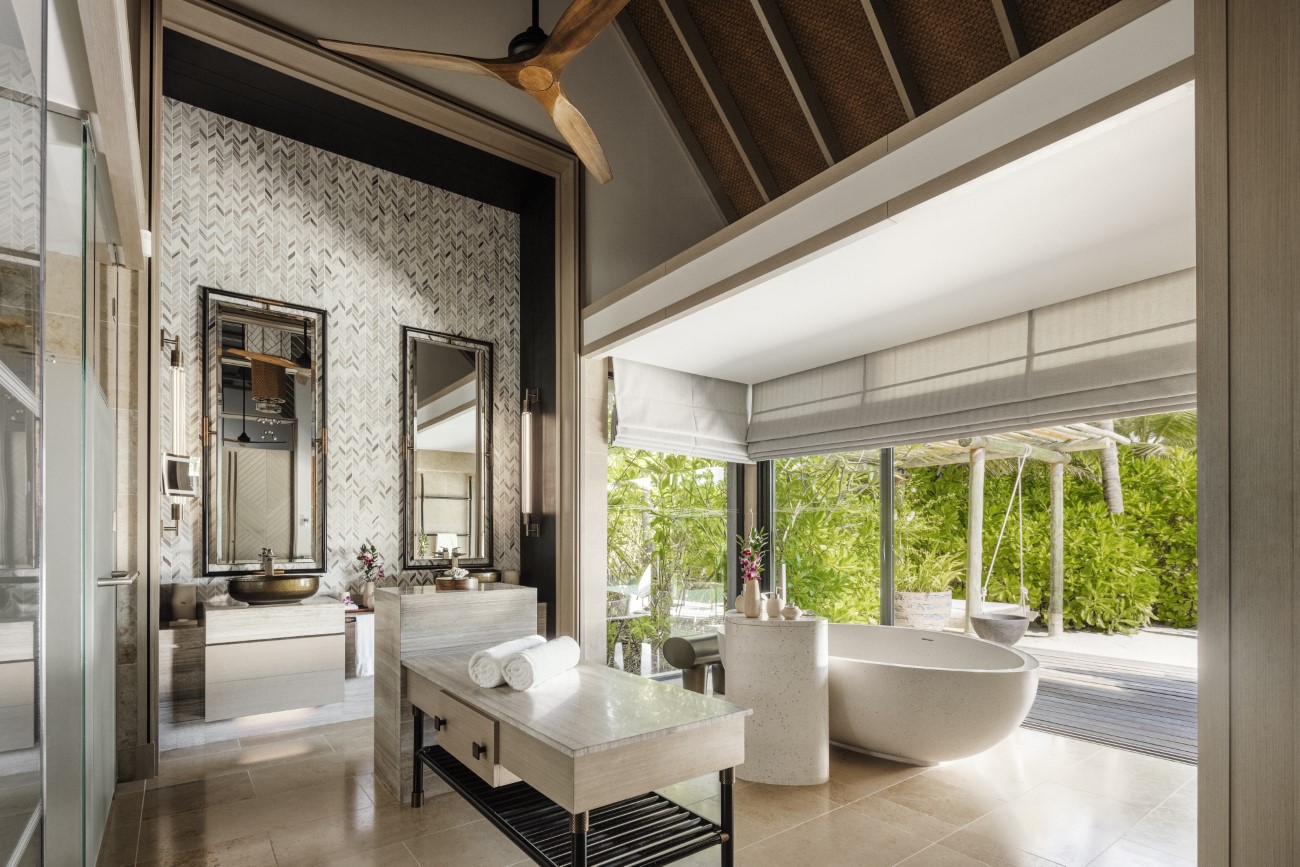 KING BEACH VILLA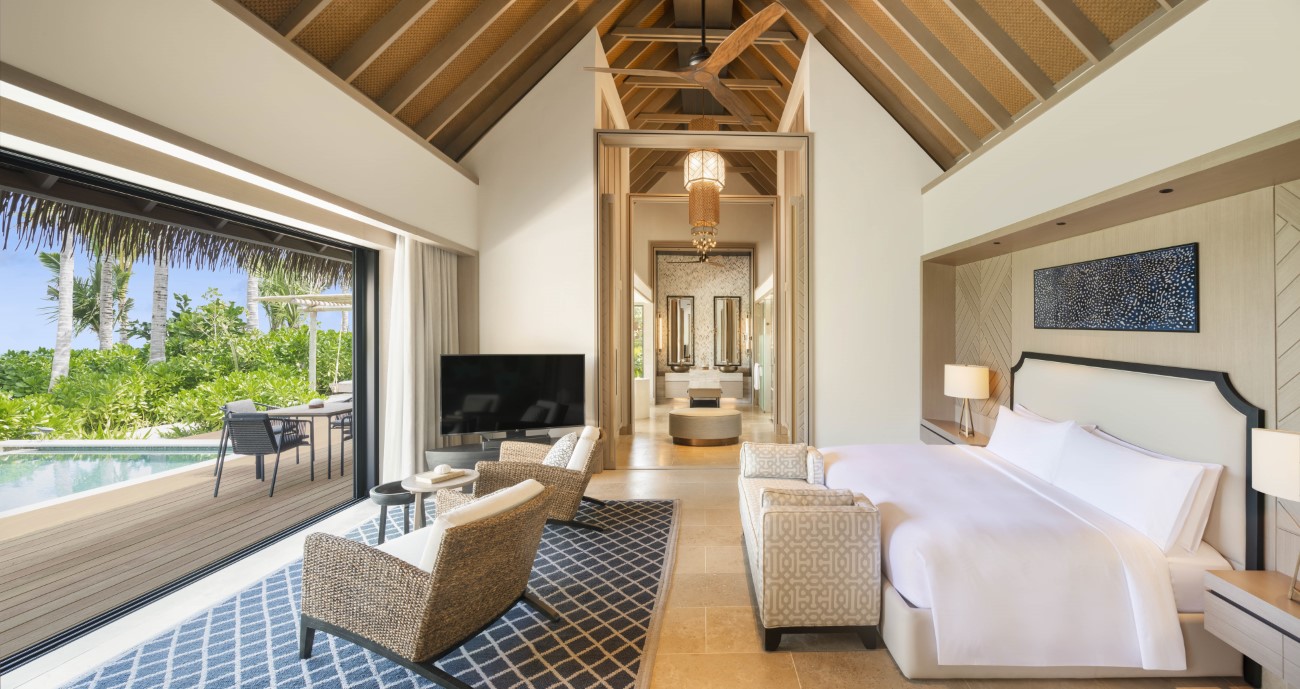 KING BEACH VILLA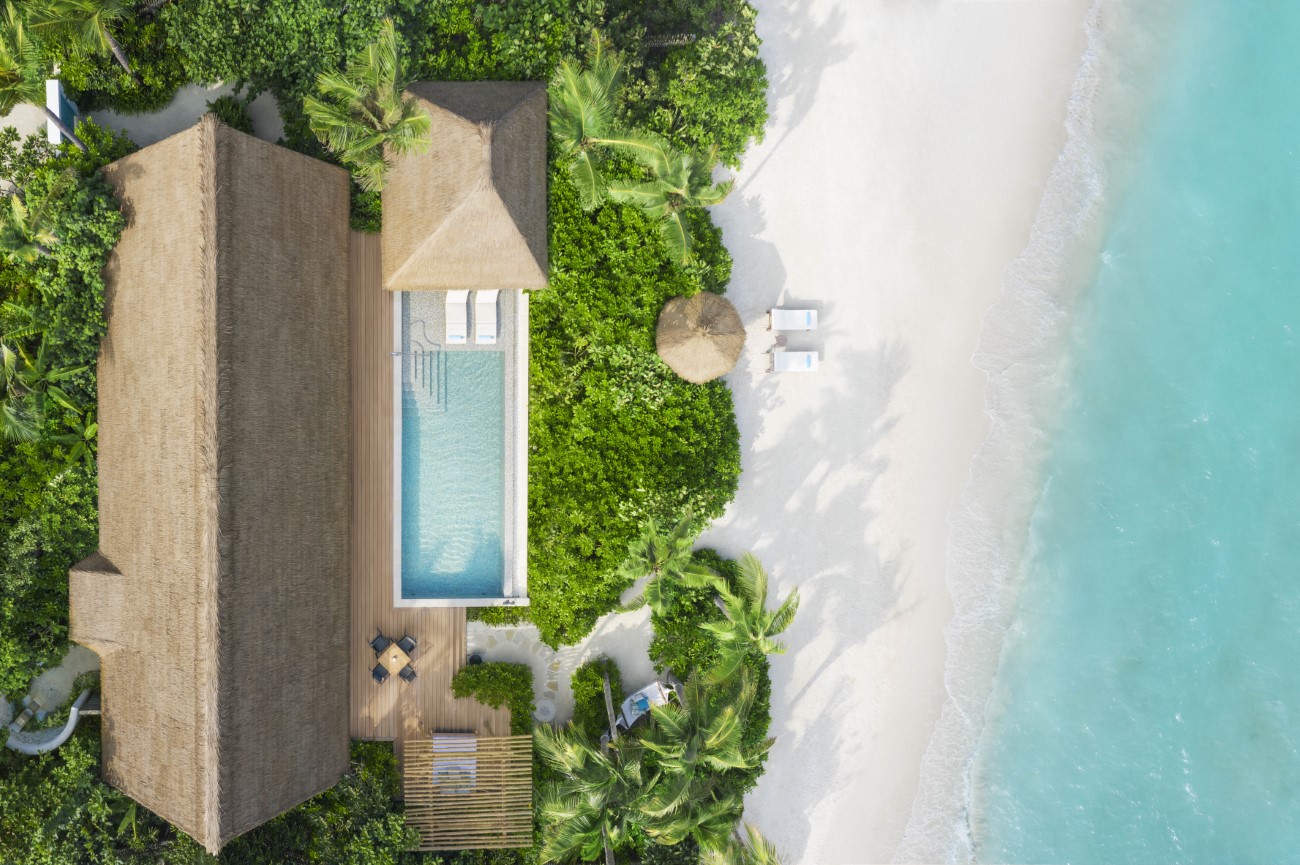 KING BEACH VILLA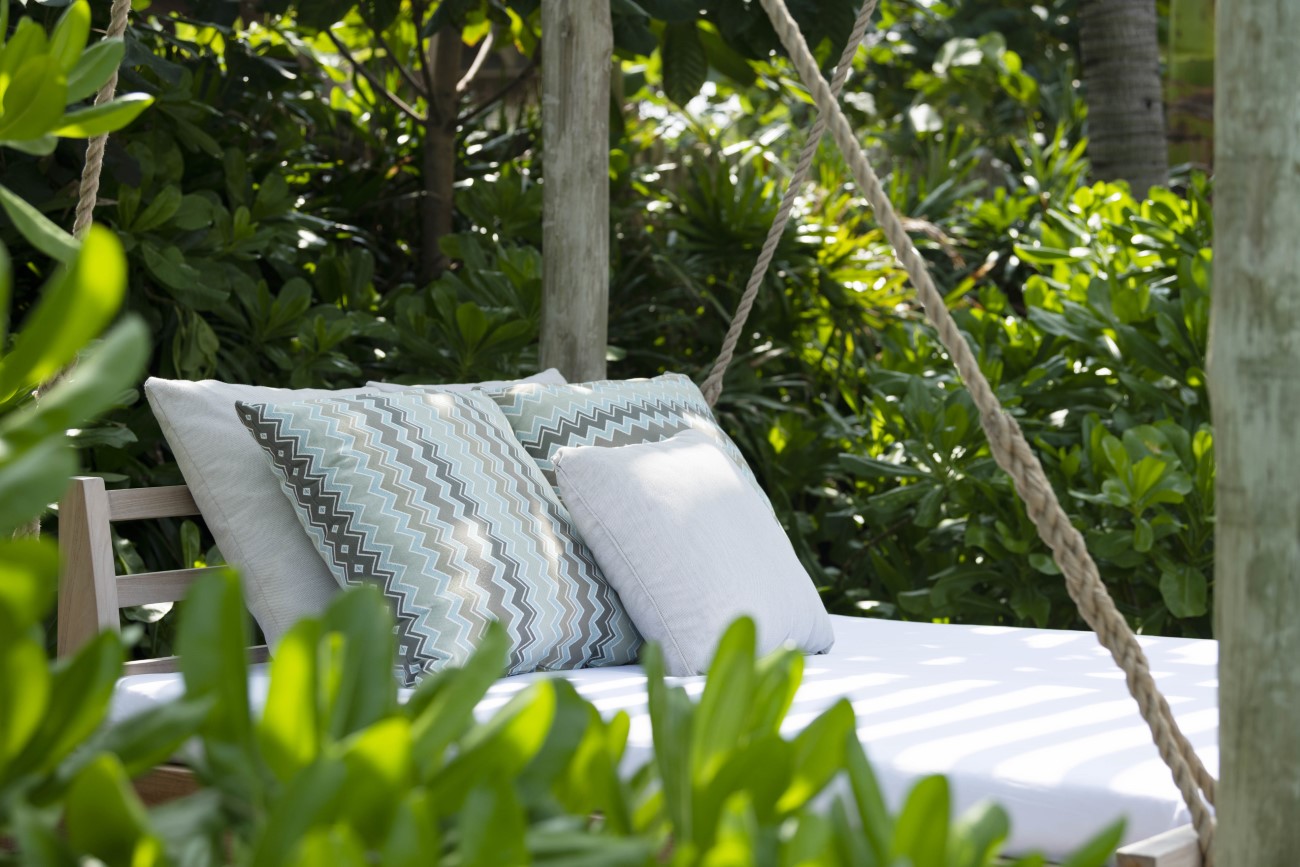 KING BEACH VILLA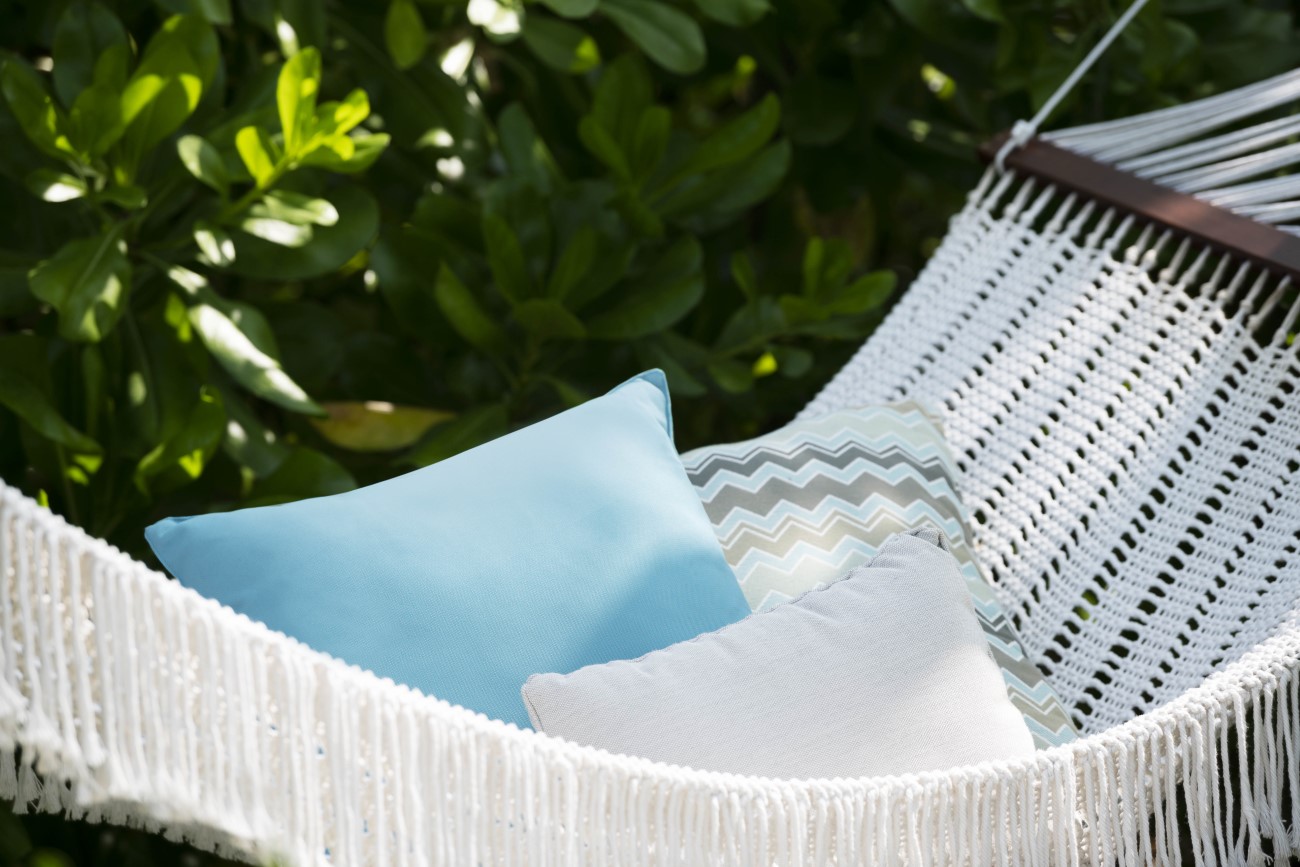 KING BEACH VILLA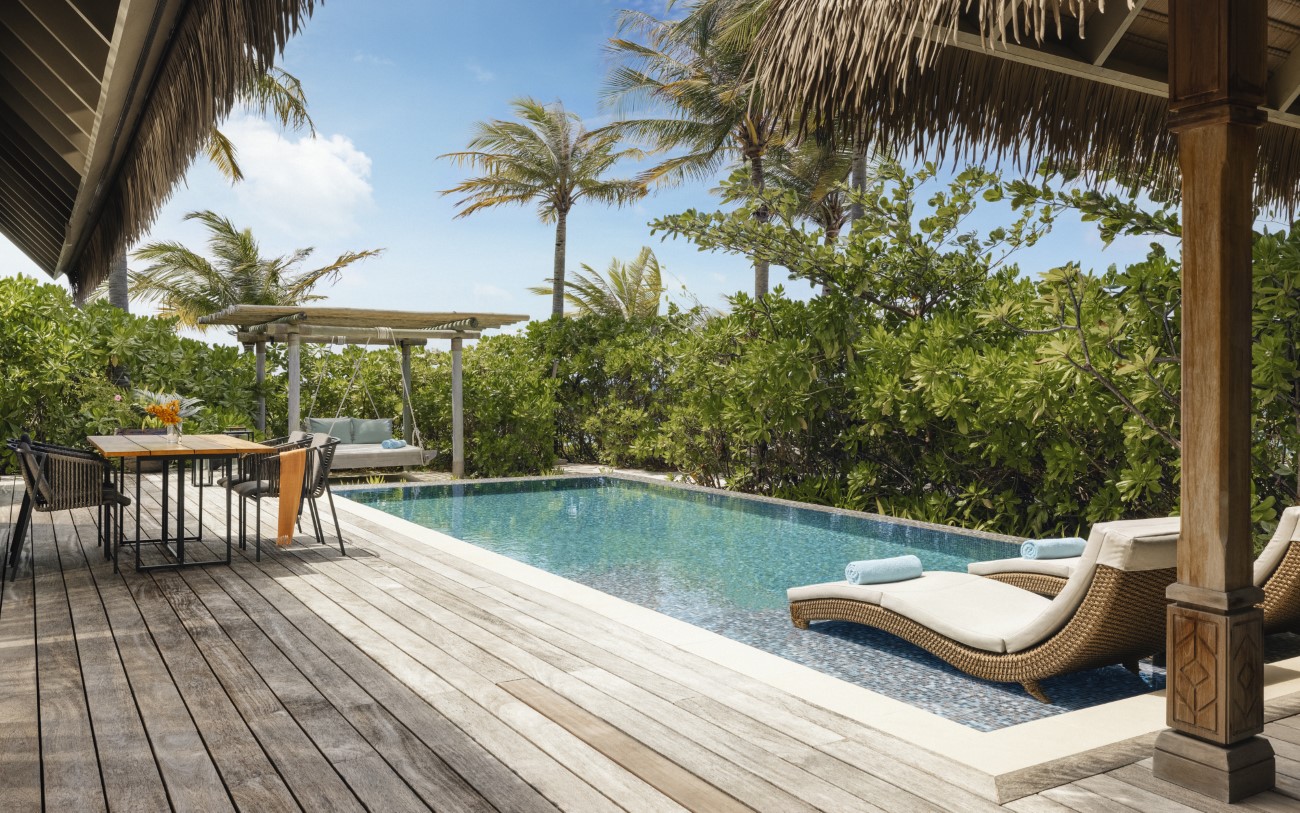 KING BEACH VILLA
Beach villas in Ithaafushi island is very demanding. During the peak season these villas get sold out quickly. If you are planning to reserve a beach villa we recommend booking it as soon as possible. If you have been to Maldives before you might be aware that many of the guests book holiday an year ahead. However, most guests book within 6 months to arrival. To enjoy best rates and early bird discounts we suggest to book as soon as possible, especially if you have decided to stay at Waldorf Astoria Maldives Ithaafushi. Do not wait for later thinking that there might be a special last-minute offer, this do not happen in high demand resorts.
King Beach Villa With Pool is the cheapest room among the categories. Waldorf Astoria is one of the finest international luxury brands and none of the villas are actually cheap in anyway. After handling several inquiries by guests from different parts of the world, we are mentioning that it is cheap for comparison purpose to give you a price idea in comparison to other villa categories. King Beach Villa comes with single bedroom. The private pool is located at the beach side and there is thick vegetation around the villa that gives excellent privacy. If you are on honeymoon you would appreciate the privacy in these villas. Natural sunlight at average temperature of 30 degrees and private pool with palm trees and vegetation around is an amazing combination for a wonderful honeymoon experience in luxury. There is a tiny pathway leading to the beach where you can plunge into the lagoon in awe of joy and quickly get back to privacy of your luxury villa to enjoy as you wish.
For price and packages please scroll down to the bottom
King Grand Beach Villa is 15% more spacious than King Beach Villa. Apart from being more spacious the differences are minor. If you are planning a family trip you may prefer to stay close to other. In Waldorf Astoria there is a Grand King Beach Villa next to every King Beach Villa, so these 2 categories are mixed up. If you want to stay close you can book 1 King Grand Beach Vill and 1 King Beach Villa. Please note that the resort does not guarantee villa location on advance or if it would be close, you can only make reservation in a way that lets the resort to allocate rooms closer if availability permits it on the arrival day. In other Maldives resorts you can find rooms of same category located in one spot, Ithaafushi is different. For family holidays the resort offers 2 or 3 bedroom villas by the beach. There are versions with 2 queen beds or 1 king bed. We can help you make the perfect plan suitable for your family, inquire today.
Dining Experiences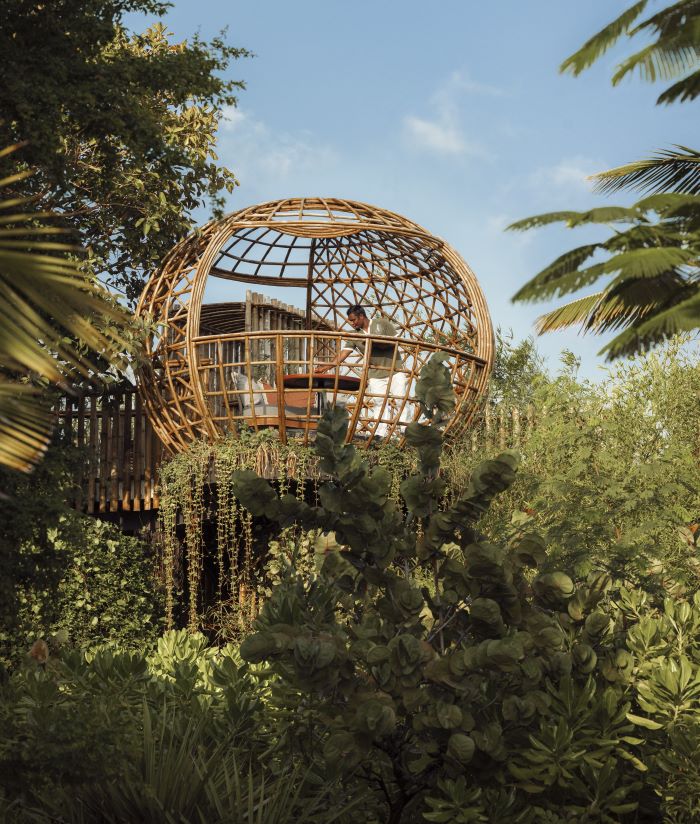 TERRA
Elevated to the level of treetops, the bamboo crafted nests offer a private dining experience amidst exotic vegetation. Located close to most of the King Beach Villas With Pool.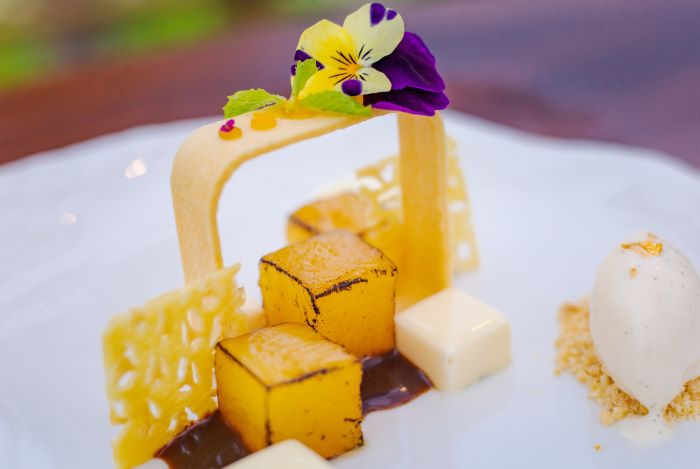 YASMEEN
A casual walk to the restaurant changes the scenery from Maldives to Middle East when you come across date palms and ancient Arabian buildings with partially collapsed walls. If there is anything missing in the ambiance it could be Alibala. The outlet serves charcoal roasted meats, hot pitas, puffed breads and more from the Middle Eastern cuisine.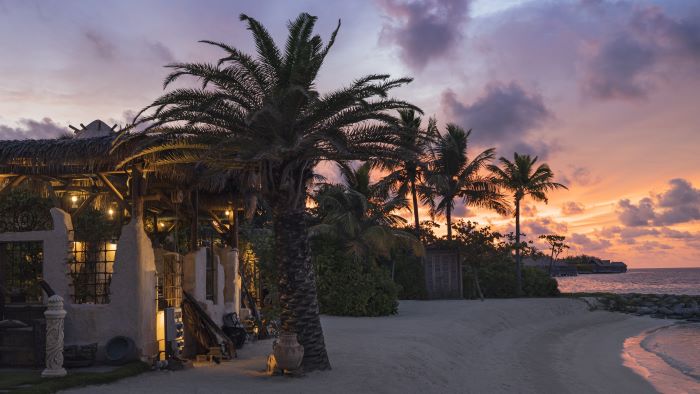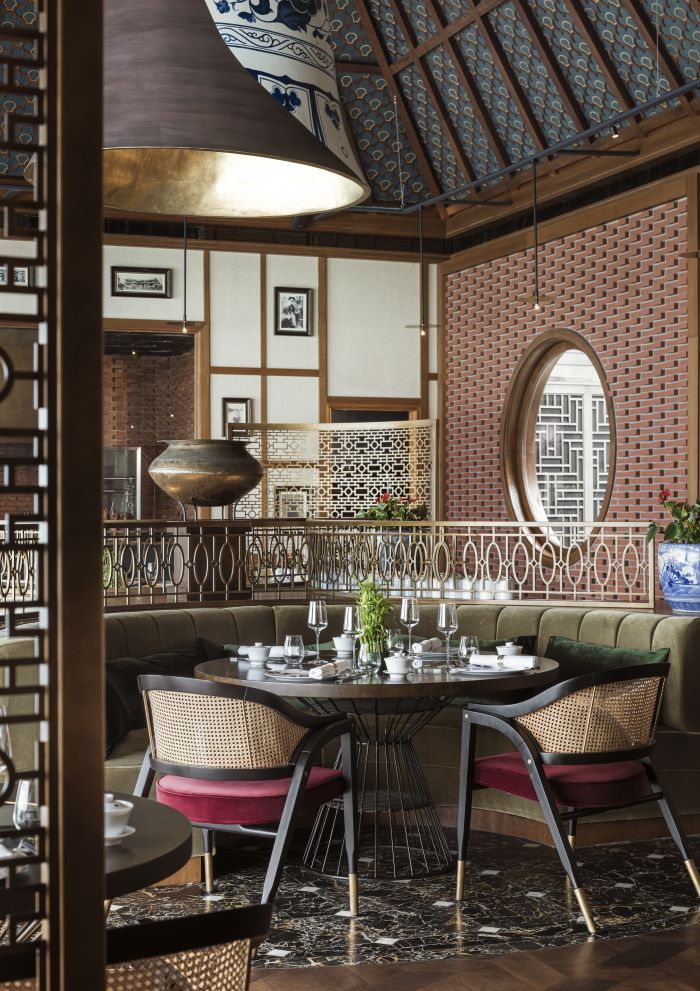 LI LONG
The Chinese cuisine restaurant serves Peking Duck roasted in firewood oven and other special dishes well known in Shanghai. The club-like ambience comes either with private indoor ambience or sea view setup. Located close to King Overwater Villa and King Grand Overwater Villa.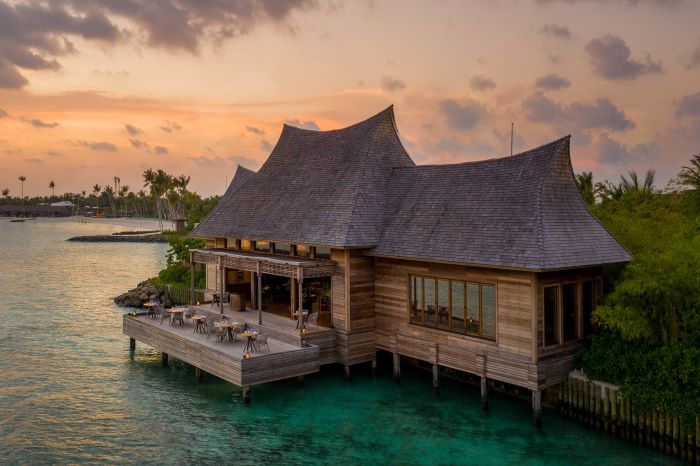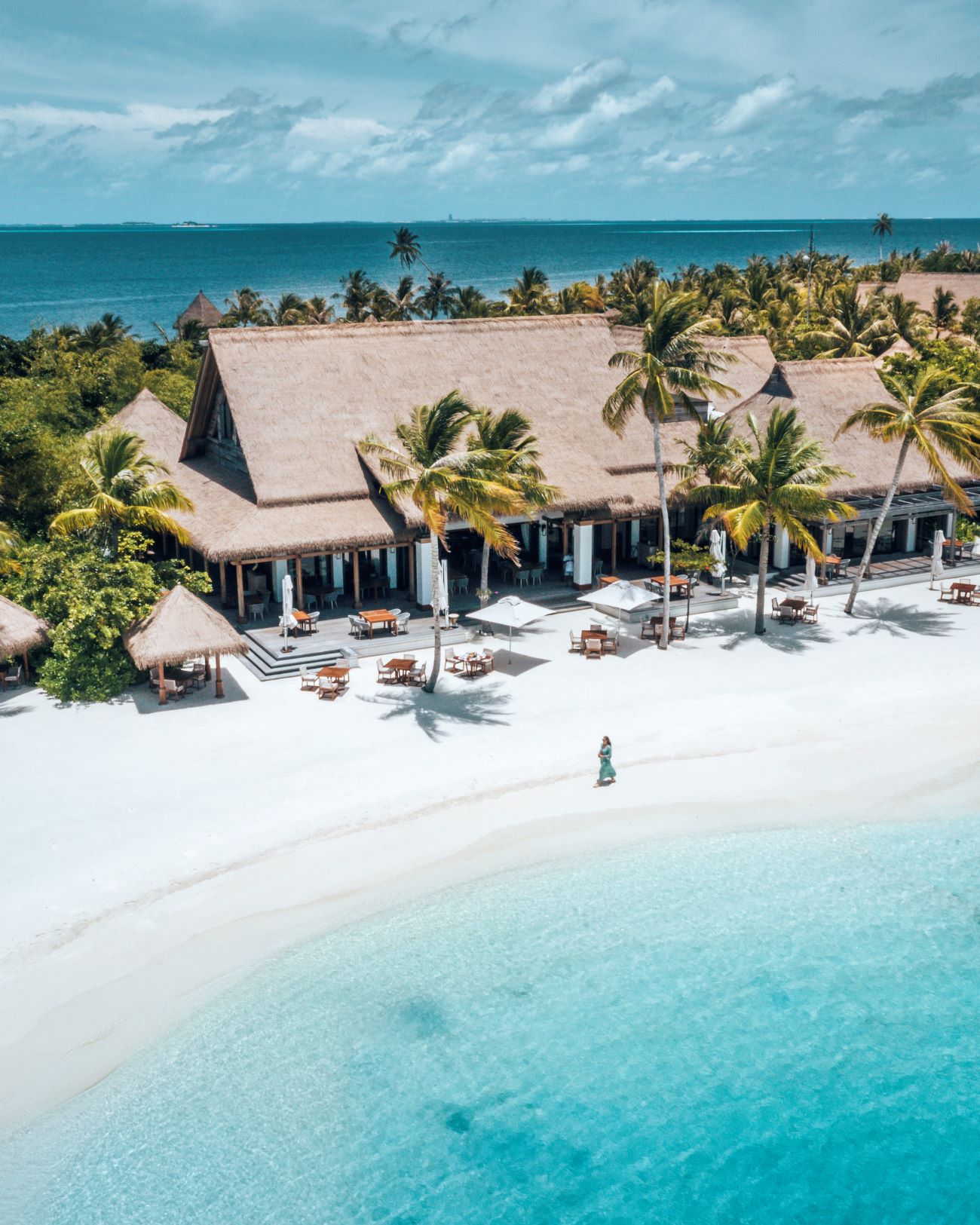 TASTING TABLE
Your all-day dining restaurant serves breakfast, lunch and dinner. This beachfront restaurant is well positioned to catch views of sunrise as well as sunset. There are several tables on the outdoor deck, some under the palm trees on the beach. These locations are so fine to enjoy vast variety of Waldorf Astoria breakfast. Most of the holiday packages are inclusive of breakfast and you have to pay extra for lunch and dinner. In summer period there are deals on half board basis.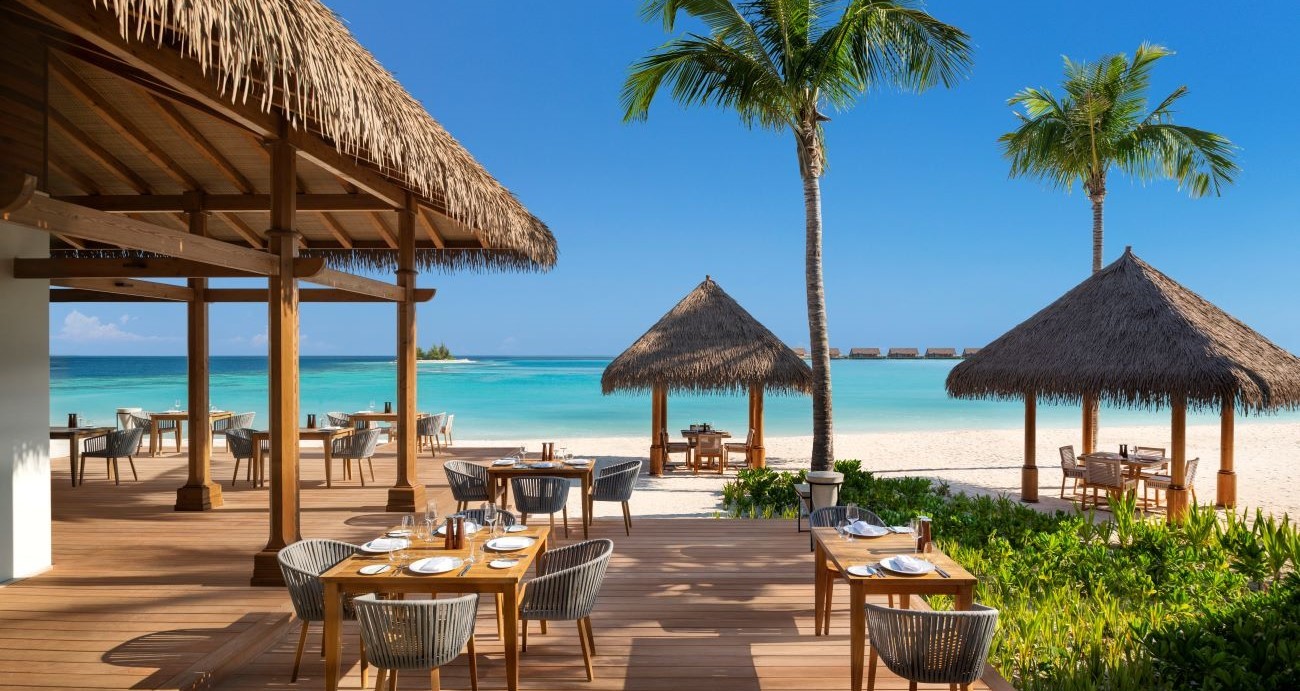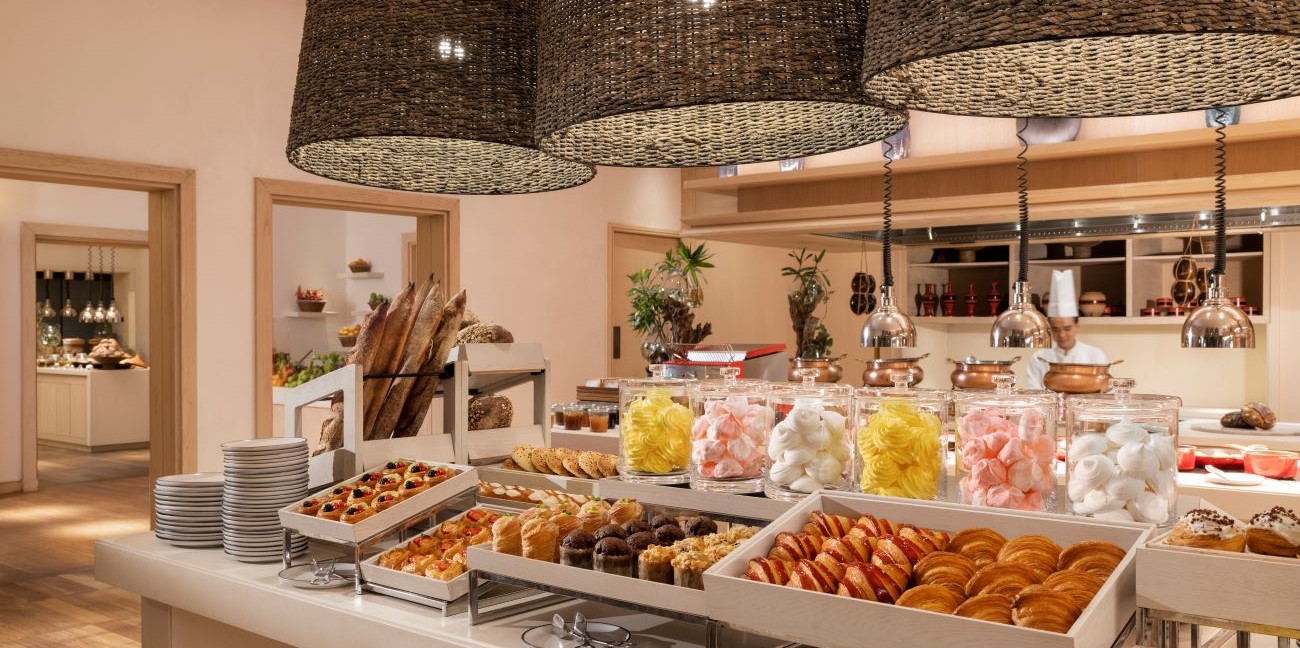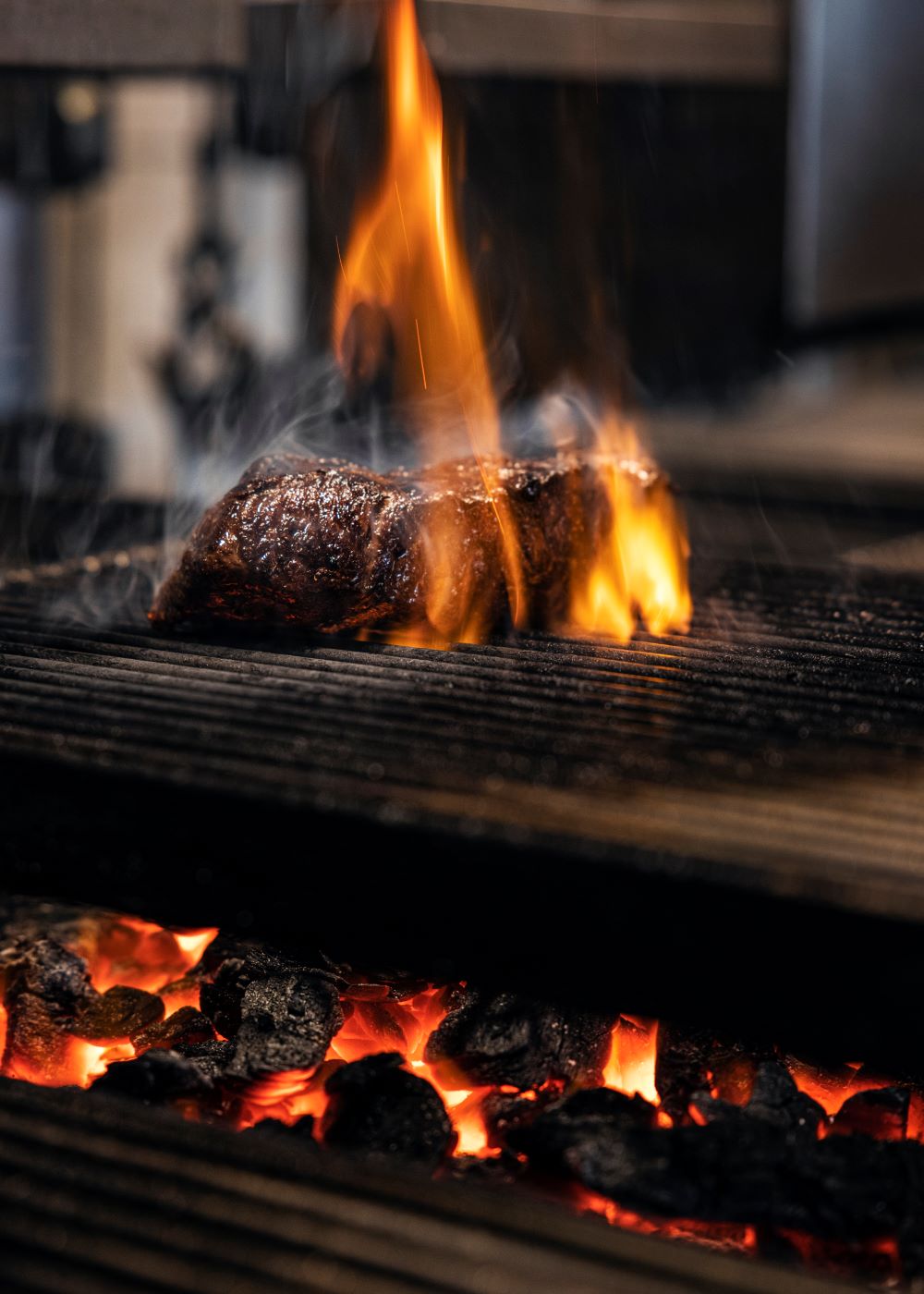 THE LEDGE
The poolbar serves an extensive collection of drinks and light meals including Cheese Burgers and steaks. The Minute Steak with a side of fresh greens can give you a boost on protein while lounging around the pool. At night it is a grill restaurant that serves Australian barbecue. Located close to most of the King Grand Beach Villa With Pool.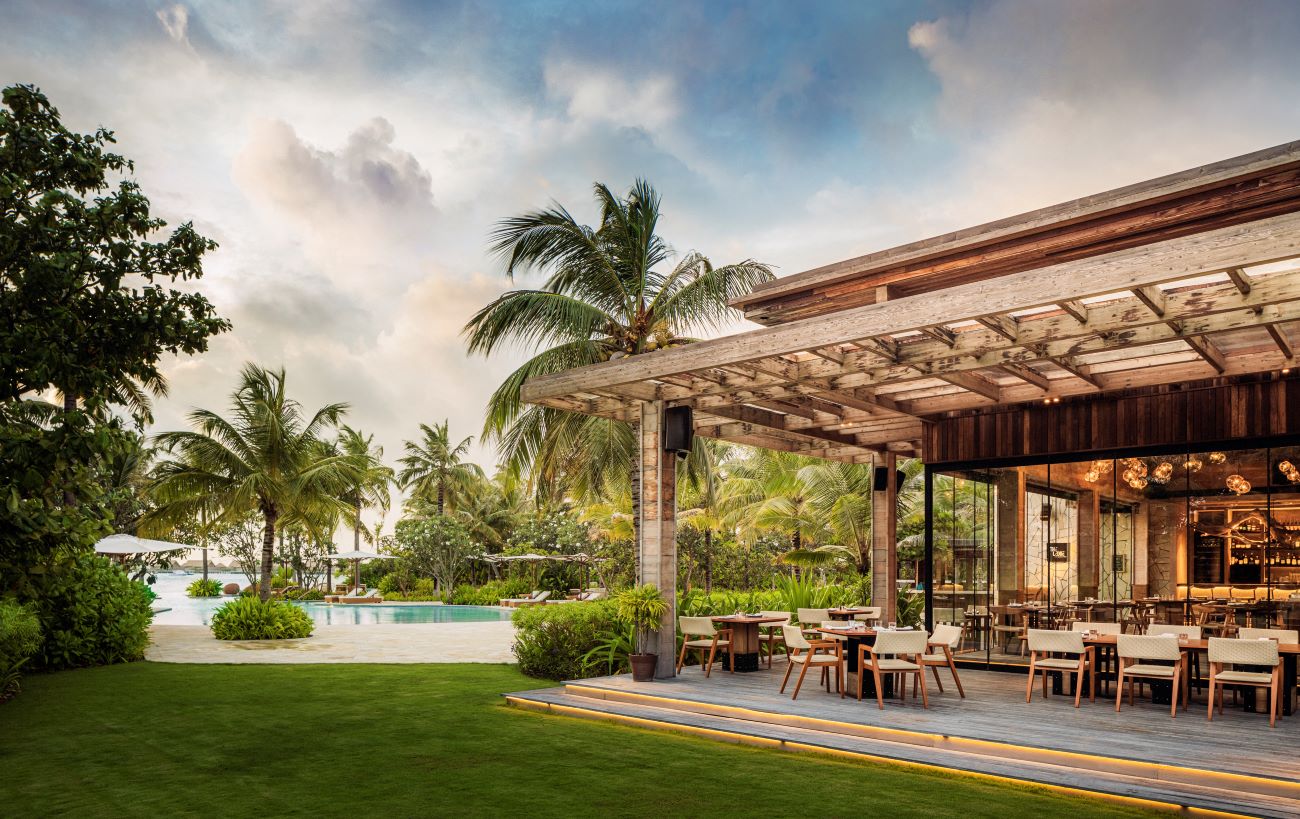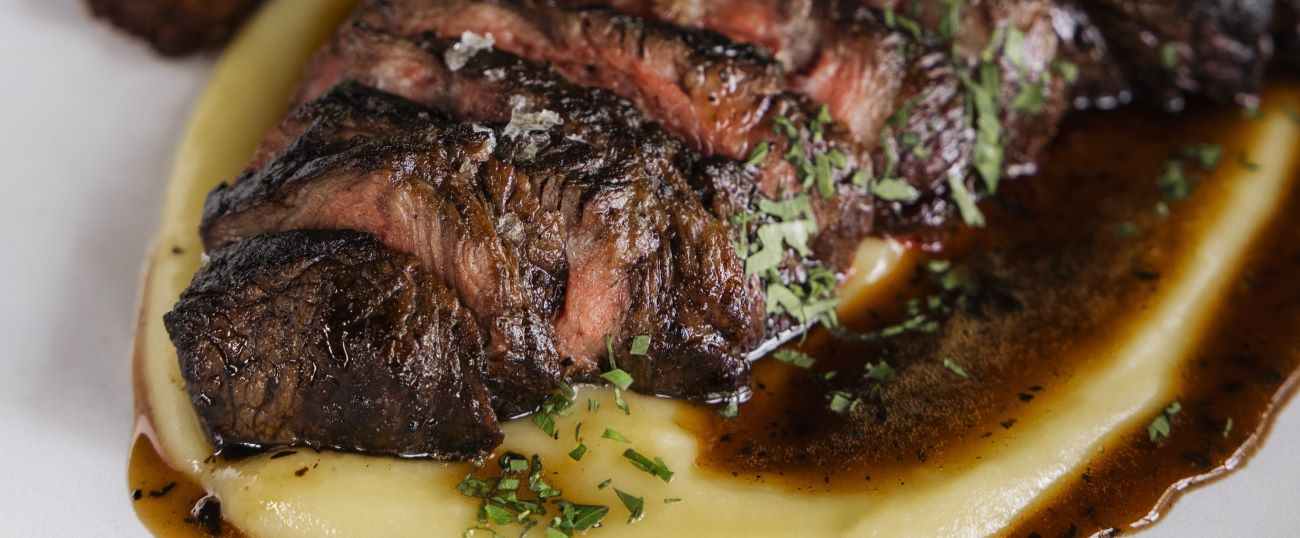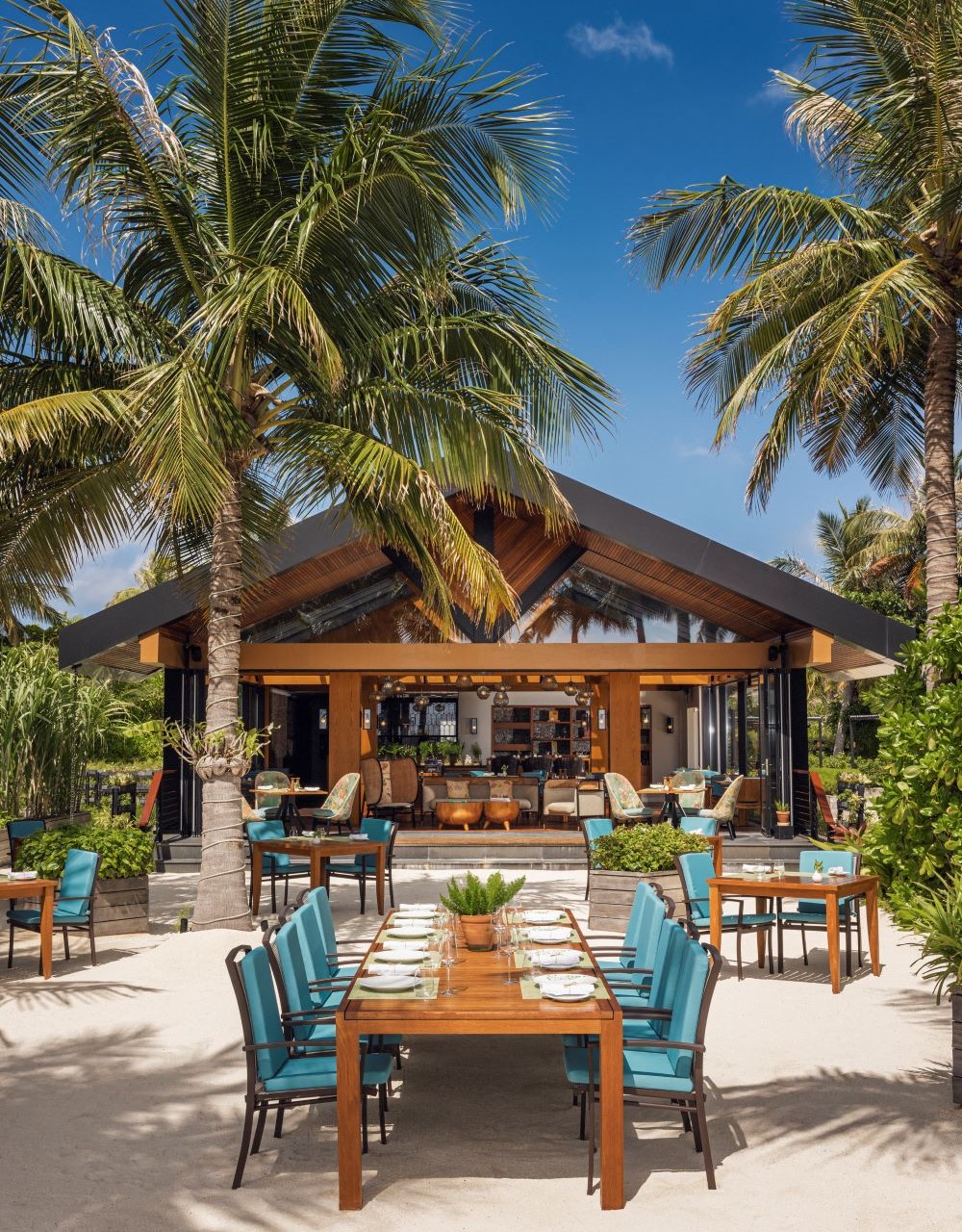 GLOW
Freshest vegetables with some home-grown ingredients the restaurant serves healthy conscious meals. Some of the greens are grown beside the outlet, so chefs can pick as needed for each order. You can go for a table in outdoors but the indoor setups are may be more pleasing as the transparent roofing panels fill the ambiance with natural light. Easily accessble from villas at the beach, all it takes is a casual walk for few minutes.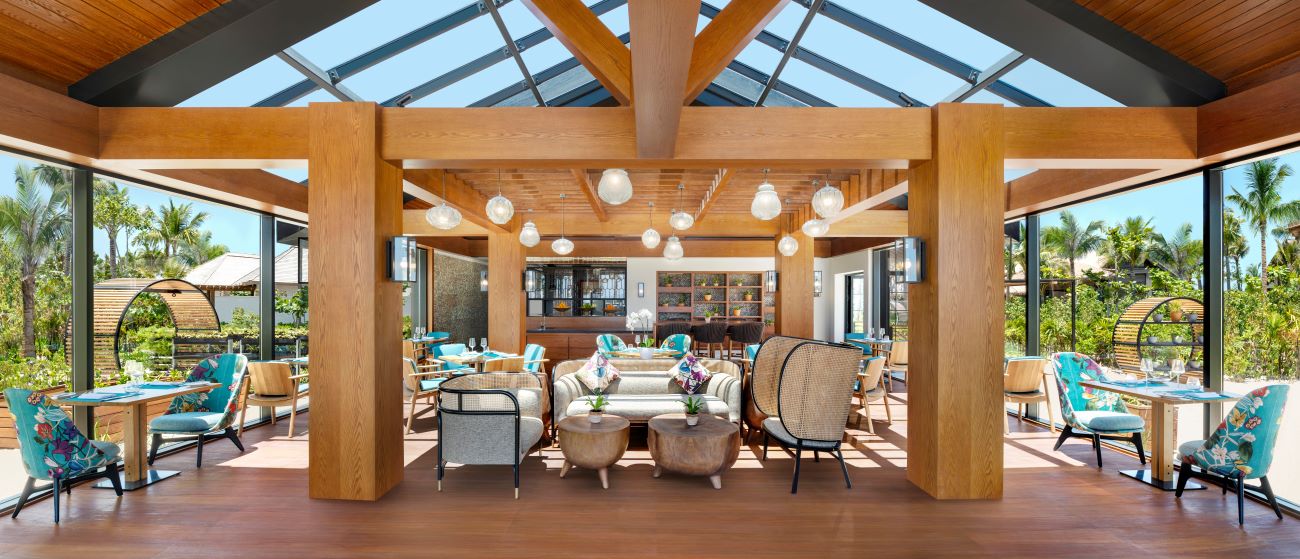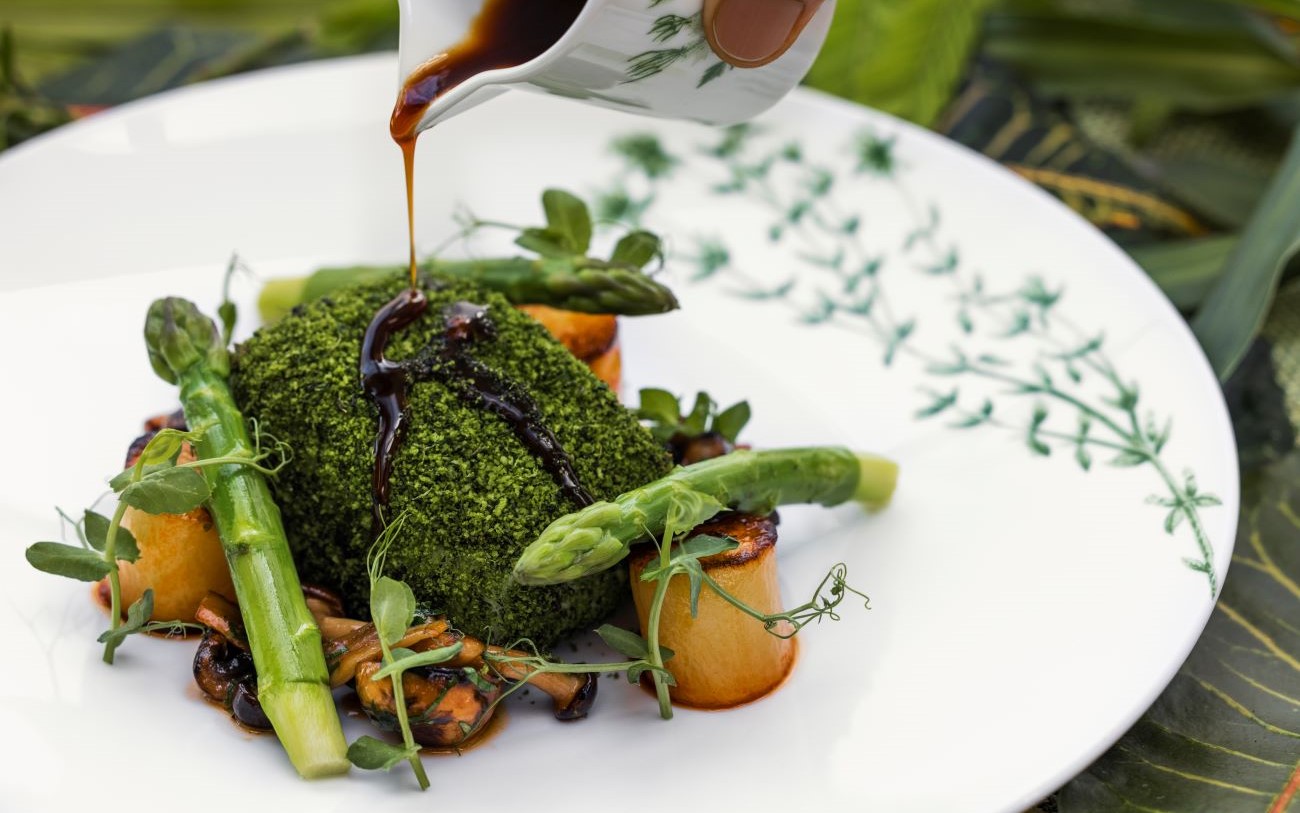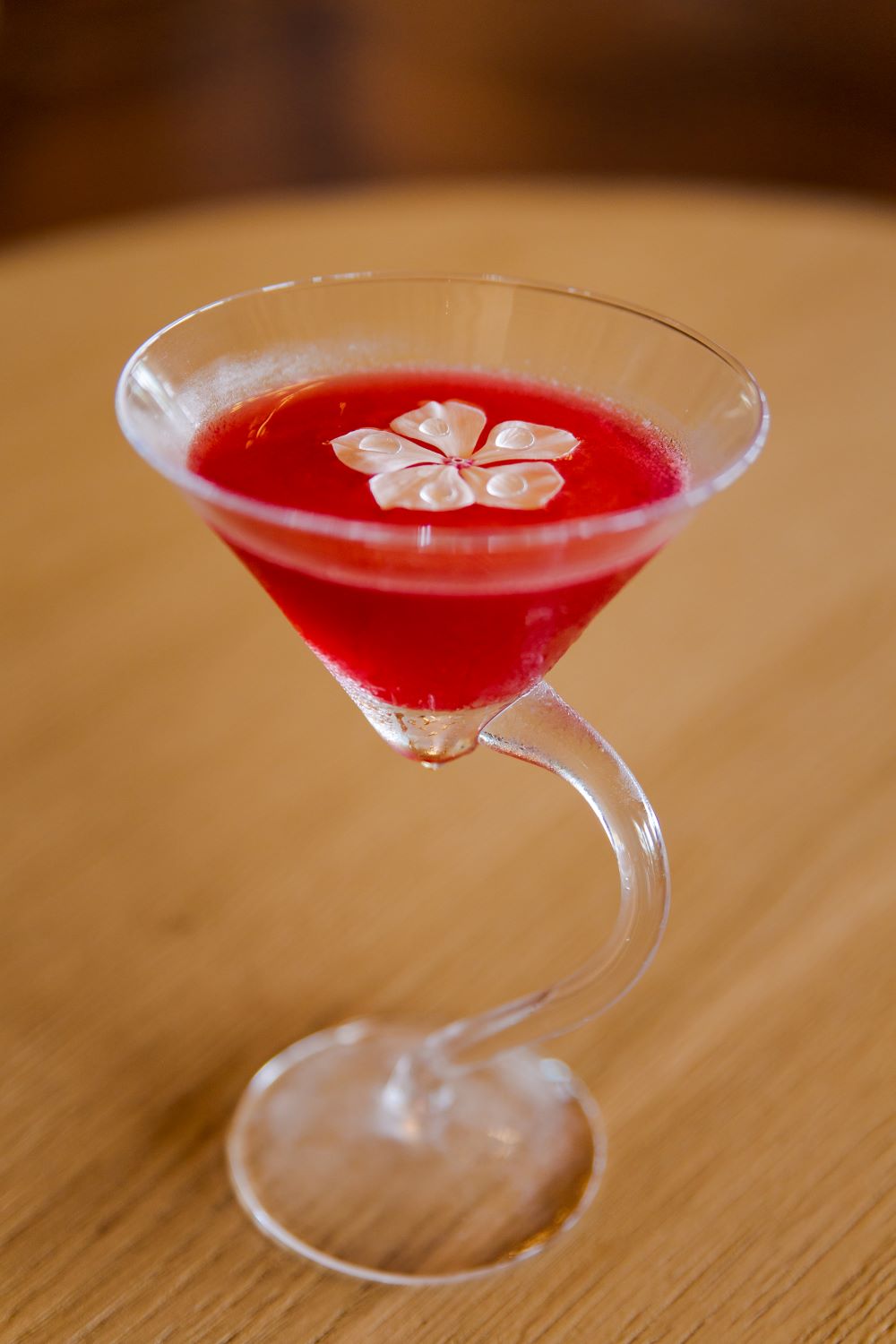 PEACOCK ALLEY
Specifically designed to unwind prior to dinner or after, this is a lively atmosphere that comes with live music. Experience the cocktail craftmanship of Ithaafushi island at this drinks station. Guests staying in King Overwater Villa or King Grand Overwater Villa can take the bugy to visit this outlet.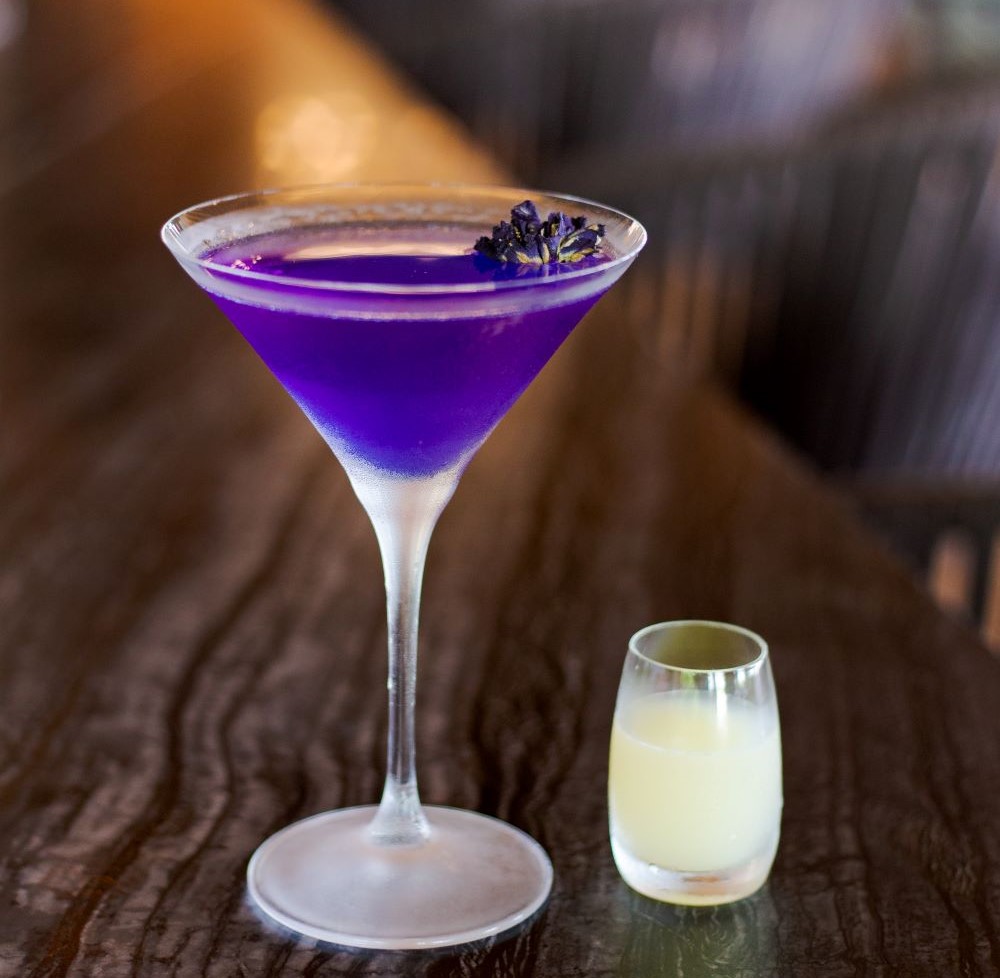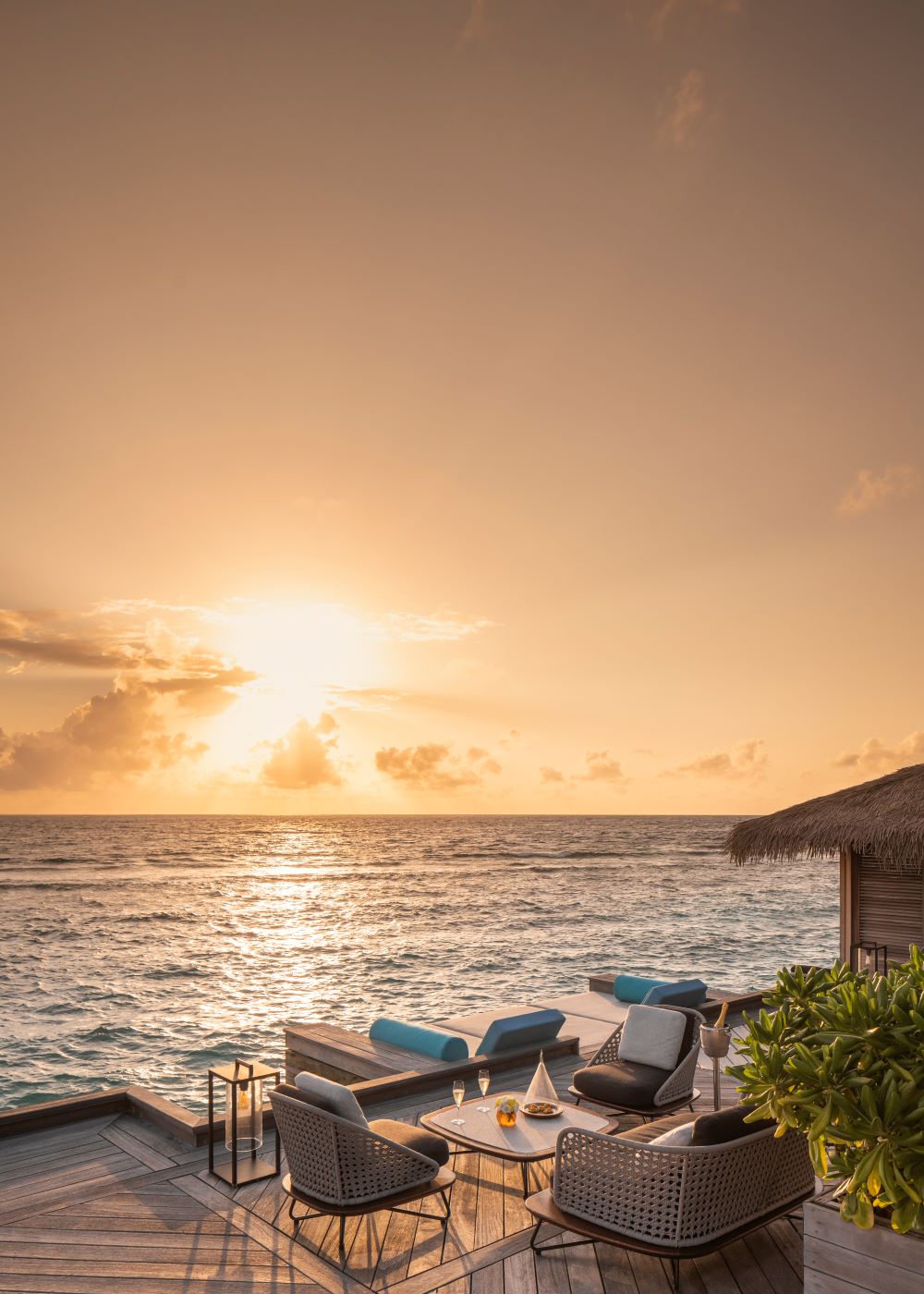 AMBER
Golden sunsets take place as guests sit back in comfort sipping favourite drinks. There is a large deck with tables for families and couples. But the floating hammocks could be more relaxing to enjoy sunset with drinks and gourmet canapes.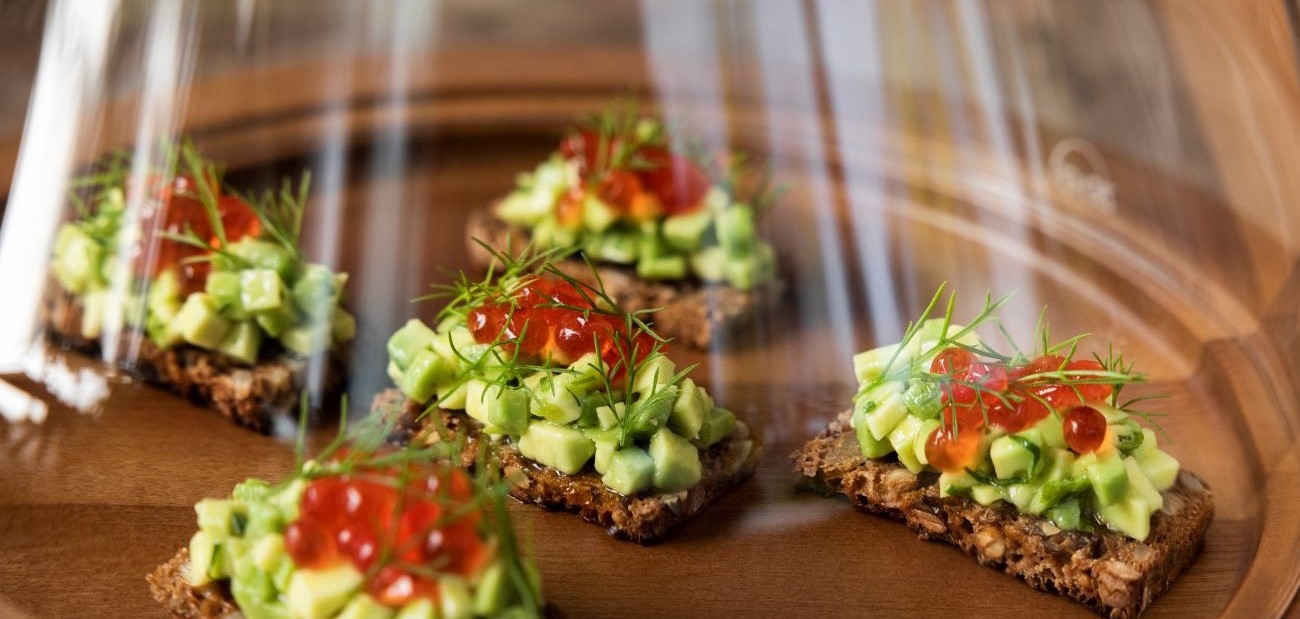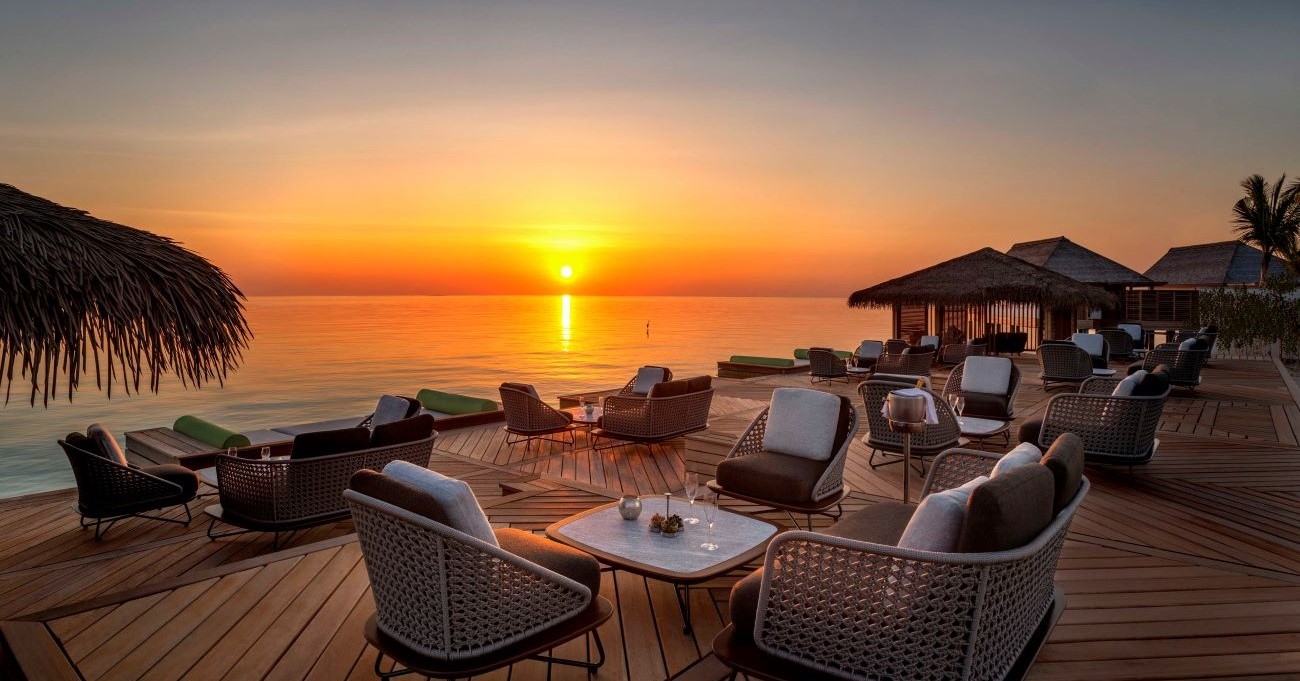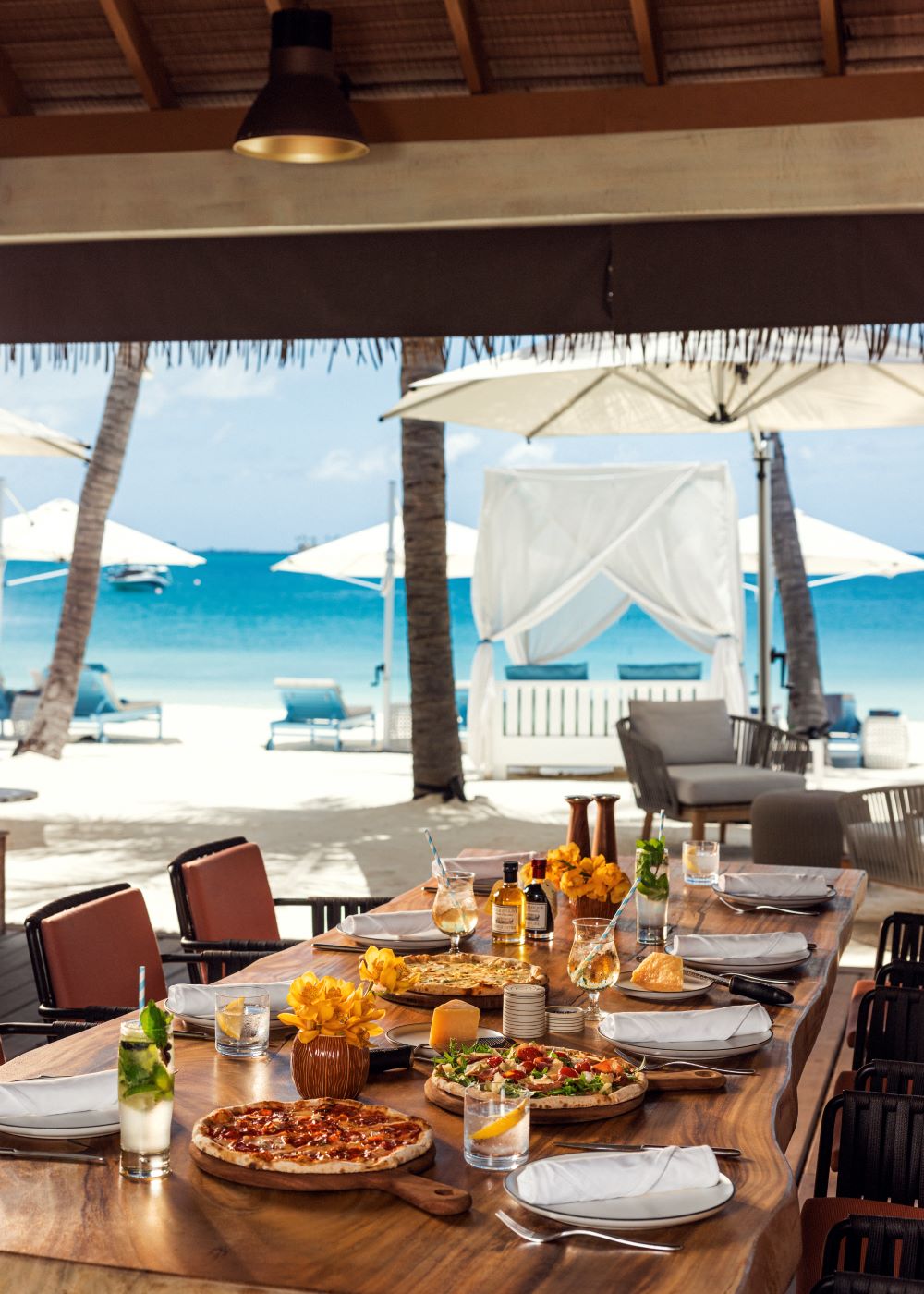 NAVA
Beachfront restaurant and bar with pool offers different styles for lounging and relaxation with drinks and light meals. In the evening it turns to an entertainment centre. You can indulge in a private cabana or choose one among the salas on the beach. There are also classic seatings on the beach with shade of palm trees or fabric umbrellas.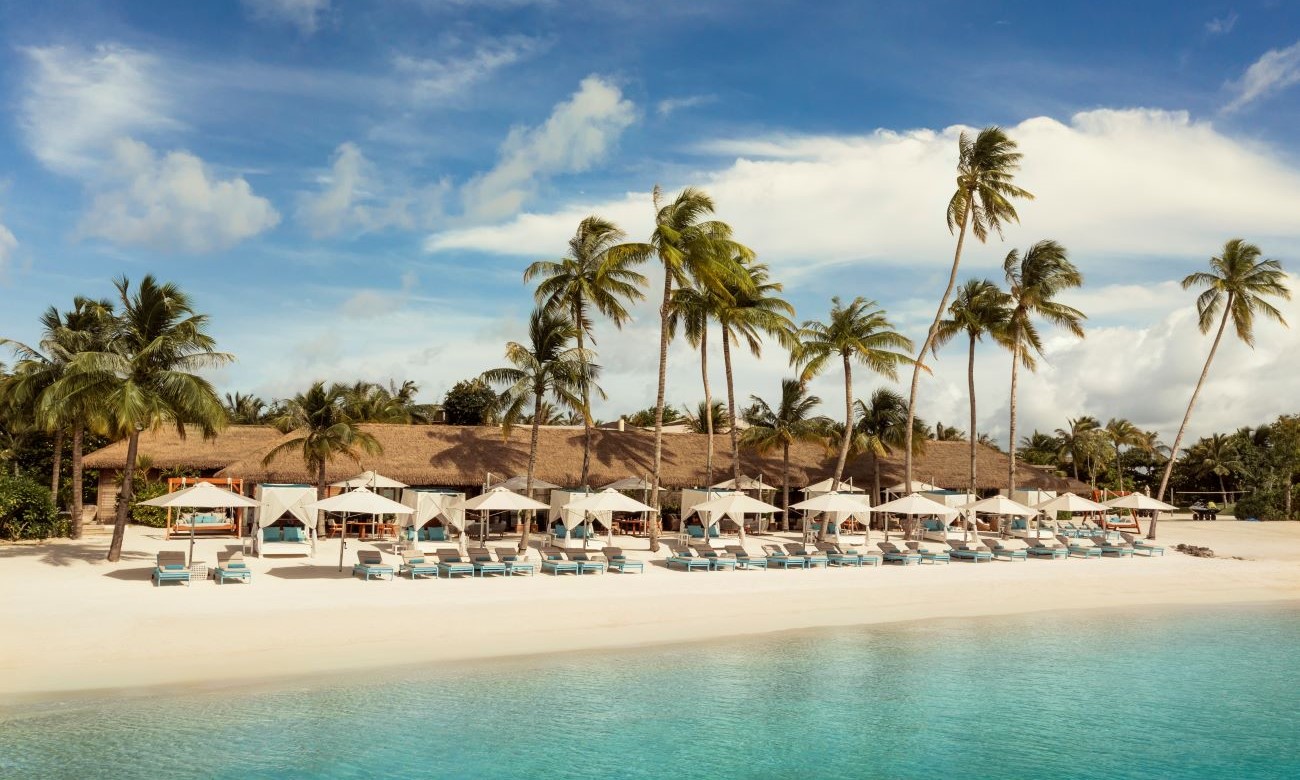 Discount Upto 34% - Save More With Maldives Finest
PACKAGE
Check-in: 11 May 2024
Checkout: 18 May 2024
Nights: 7
King Beach Villa With Pool
Travel Period: May 2024
7 Nights
Resort Website Price: US$25141
Expedia: US$26985
Maldives Finest: US$17719
But That's Not All. There's More
• Expedia price and Direct-Resort-Rate is based on Breakfast basis. The offer from Maldives Finest includes Half Board meals.
• Our package includes FREE yacht transfer (shared) for this period. Other agents may charge additional $6150.

Still More...
Enhace your Maldives holiday with our VIP airport service that lets you skip the queue, proceed from flight to lounge directly. Guests are received at flight stairs and escorted to lounge on different vehicle dedicated for VIP guests (shared with other VIPs). Snacks and drinks are served while the staff collects your baggage from Belt so that you need not go there. This is a premium service that costs extra.

Need a custom package for another period? Inquire now!