James Bond Style Dive Scooter Comes To Maldives
This is not the Star Wars episode recently filmed in the Maldives, not even James Bond series. This new underwater scooter is real and available in Maldives. Best part of the scooter is that you don't have to be a diver to explore beauty of the underwater world.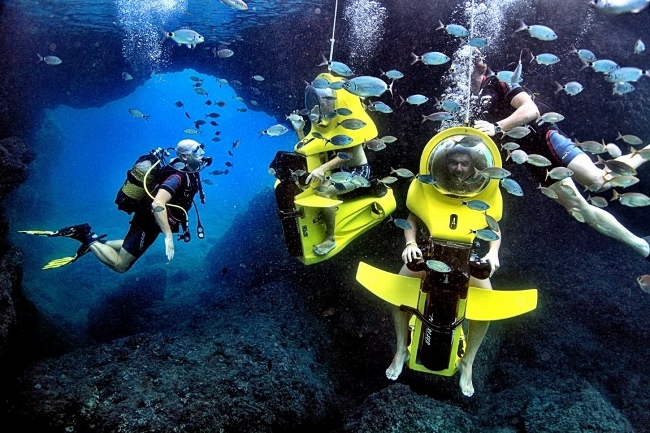 Your head is in a large pocket of air supplied by the oxygen tank attached to scooter. The motor pushes the vehicle and you can steer to sides, up and down. This could be a solution for people who don't feel comfortable breathing through regulator. This could be very special for people who wear glasses, now you can wear comfortably while diving.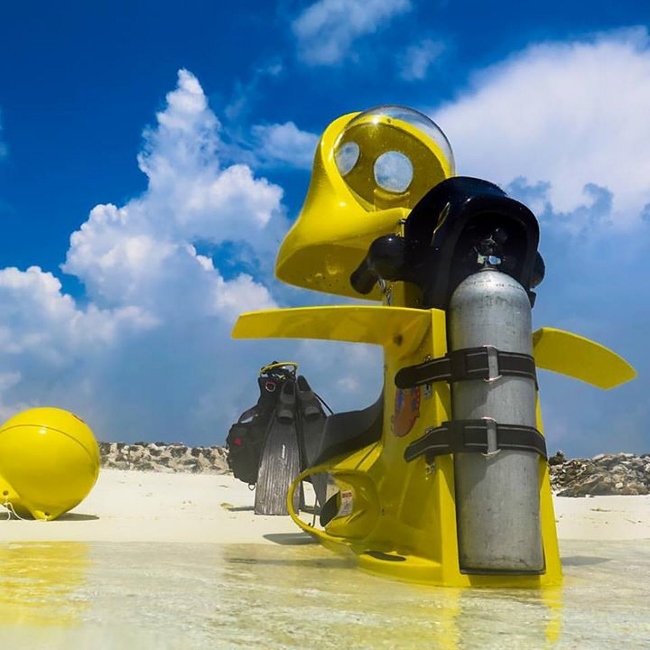 There are 3 important components in this machine. The oxygen tanks supplies air, helmet keeps that air like an upside down bucket into which you can break easily, the electric motor propels the scooter.
It dives 5 meters and instructors are accompanied to ensure your safety. It stays underwater for 30 minutes at a time.
This new scuba diving scooter is currently available from Hulhumale Dive Centre operated by Dive Club Maldives.
Dive Club Maldives
Tel: +960 3320344
Hotline: +960 7785165
Email: info [at] diveclubmaldives.com
Website: www.diveclubmaldives.com