Luxury Maldives: Incredible 9 Bedroom Beach Villa
Did you know that there is a 9 bedroom beach villa in the Maldives? Well, it may be more appropriate to call this a mansion or residence. It is built on an area of 5540 sqm which is about half the size of a small Maldives resort. Now there is no excuse to leave your family at home. All the children and their caretakers can be accommodated in this private reserve on the beach.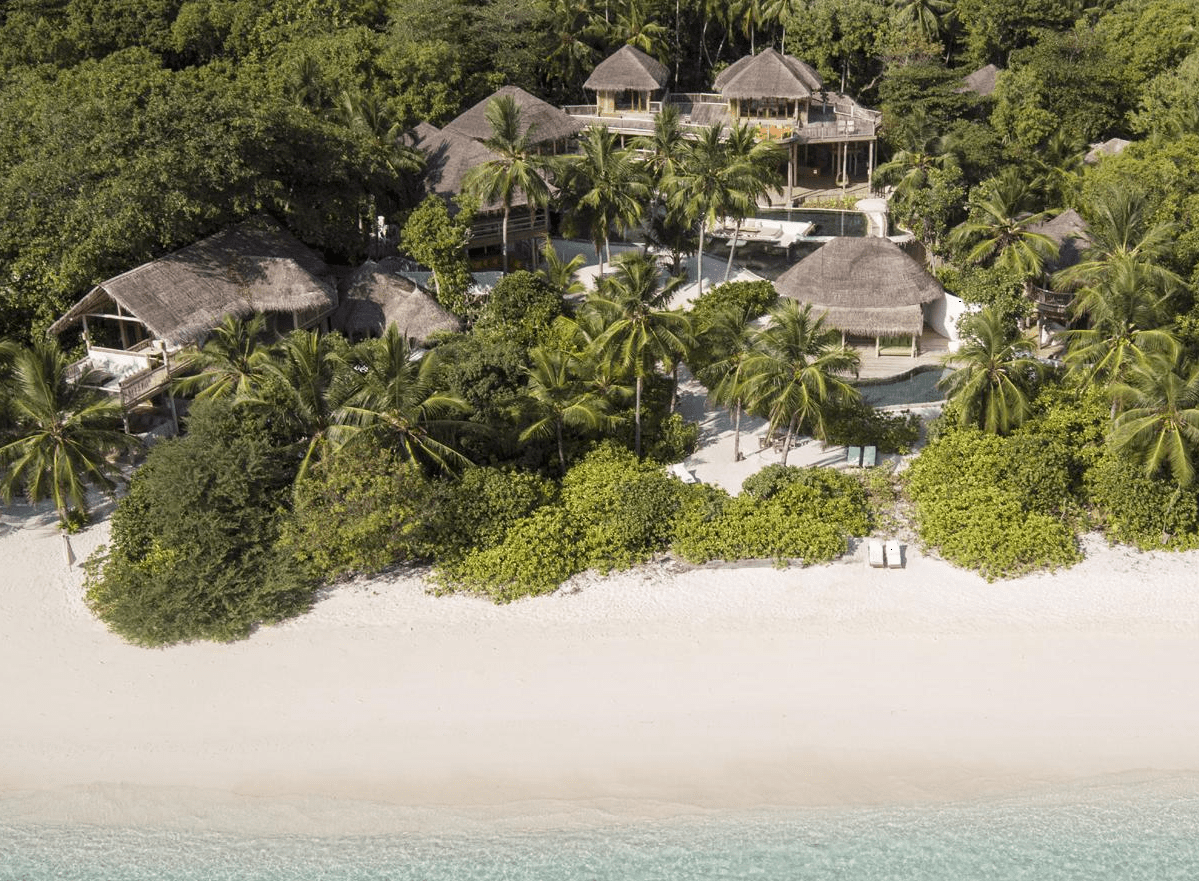 Next time when you have difficulty finding a Maldives beach villa that can accommodate all your family think about this. I am pretty sure most of the families will run out members than rooms. The only family that I can think of will not fitting to this expansive 9 bedroom villa is the family of
Saudi king
to whom a single resort is usually not enough. At least that was the case on his holiday trip some years back, and what was planned for this year's state visit which got cancelled in the last minute.
Now you must be wondering where is this huge beach mansion located? Open the
map of Maldives and move to Baa Atoll
, locate the atoll capital Eydhafushi, just next to it is the home of this wonderful 9 bedroom beach villa. The resort that is well known locally and well recognised internationally for its nature friendly luxury concepts is called Soneva Fushi.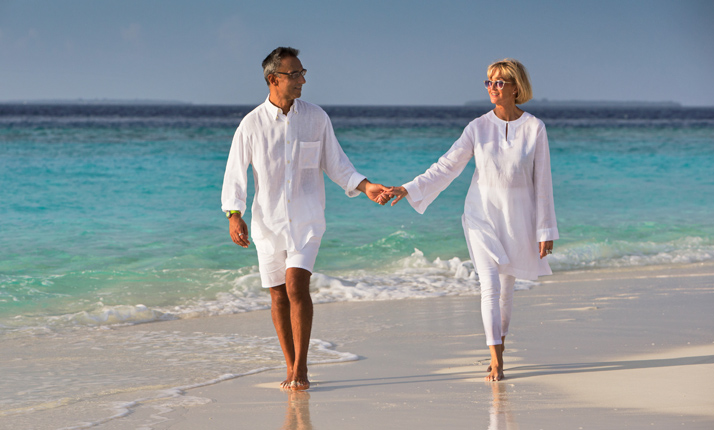 Photo: Sonu with his wife
Thanks to its pioneer Sonu Shivdasani. He is the owner and founder of the Soneva Group which currently owns 2 resorts in the Maldives. This is not the first time I am mentioning his name. After recalling his creativity many times over I am feeling like he is the
"James Bond"
of the Maldives tourism industry. When there is a new James Bond movie you get excited to see what's new in his car? I get a similar kind of excitement whenever Sonu opens a new Maldives resort.
Though Soneva currently manages two resorts in Maldives, two more were actually built by the company. Gili Lankanfushi was formerly called Six Senses Soneva Gili under Sonu's ownership and the other was Six Senses Laamu.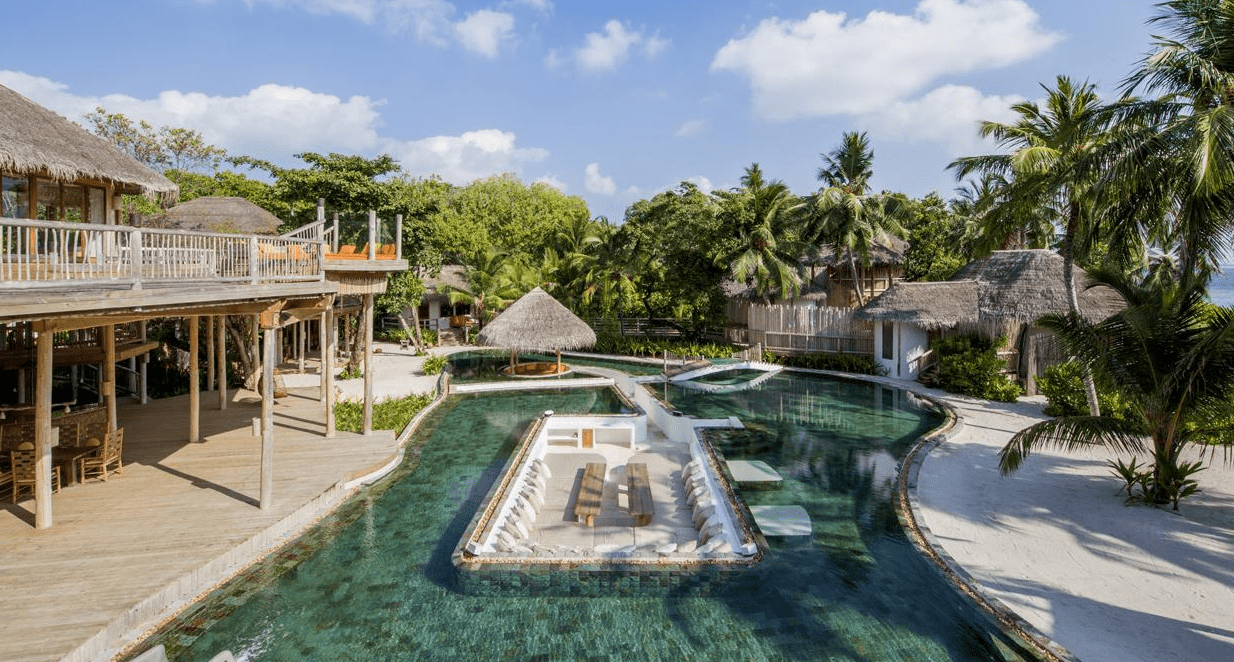 The nine bedroom family heaven on the beach has more than just sleeping. Breathe fresh air when you are in the Maldives! An outdoor lounge sunken into the pool makes this possible as you enjoy breath-taking views of tropical atmosphere reflected on the crystal clear waters around you. At night, candle-lit family dinners could go for hours and hours as resting and dining happens all together, right there in the sunken lounge.
The water slide is a unique feature of this villa and it is for children and adults.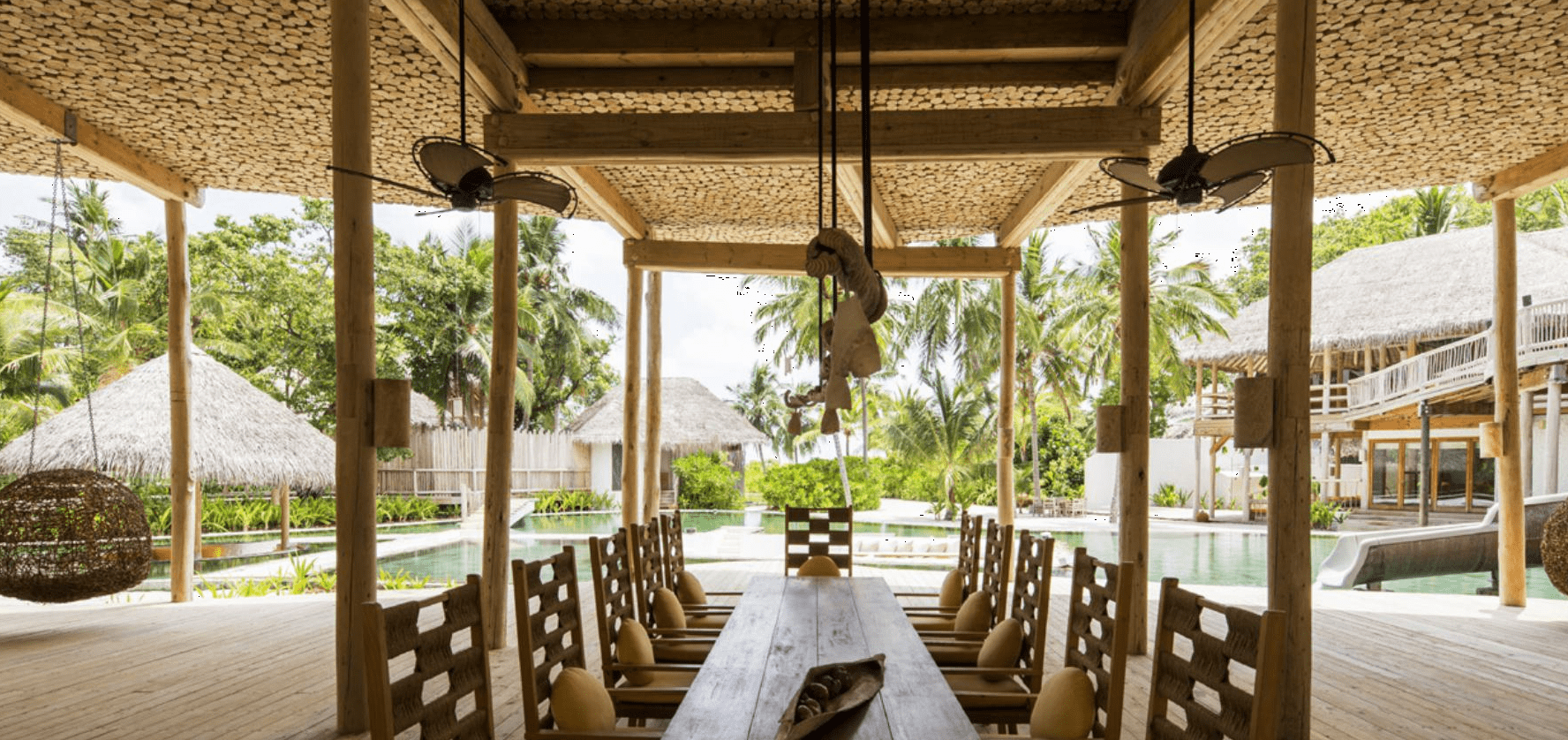 Everywhere in the villa there are places to sit and unwind. Every location gives a different view that is awesome to just be there, do nothing.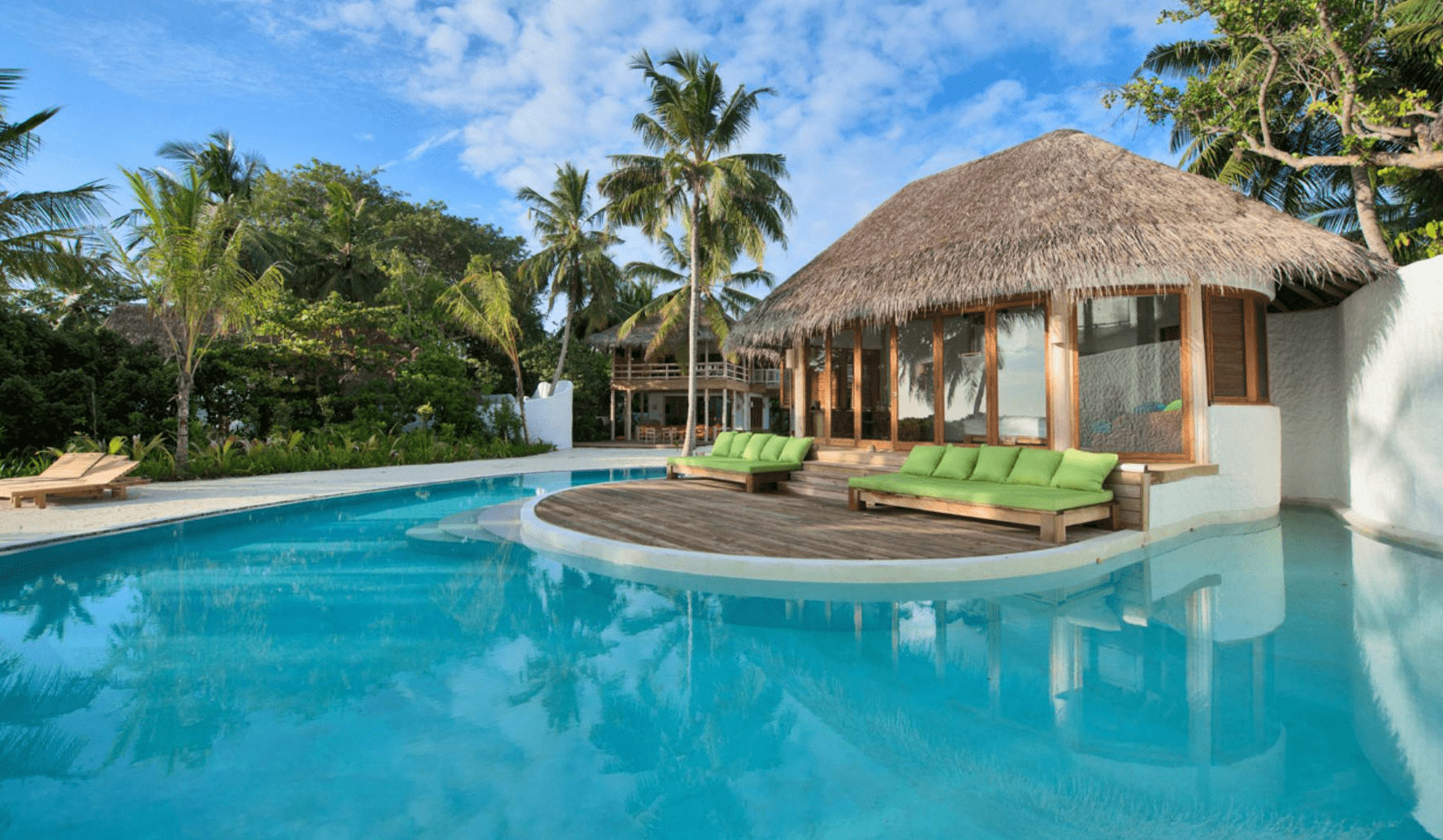 At the heart of the compound is the Master Suite that is its own separate pool. The master bedroom has two bathrooms; indoor and outdoor. Three additional rooms in the Master Suite include Nanny's Room, Children's Bedroom and Dressing Room. Nanny and children have another indoor bathroom and one outdoor.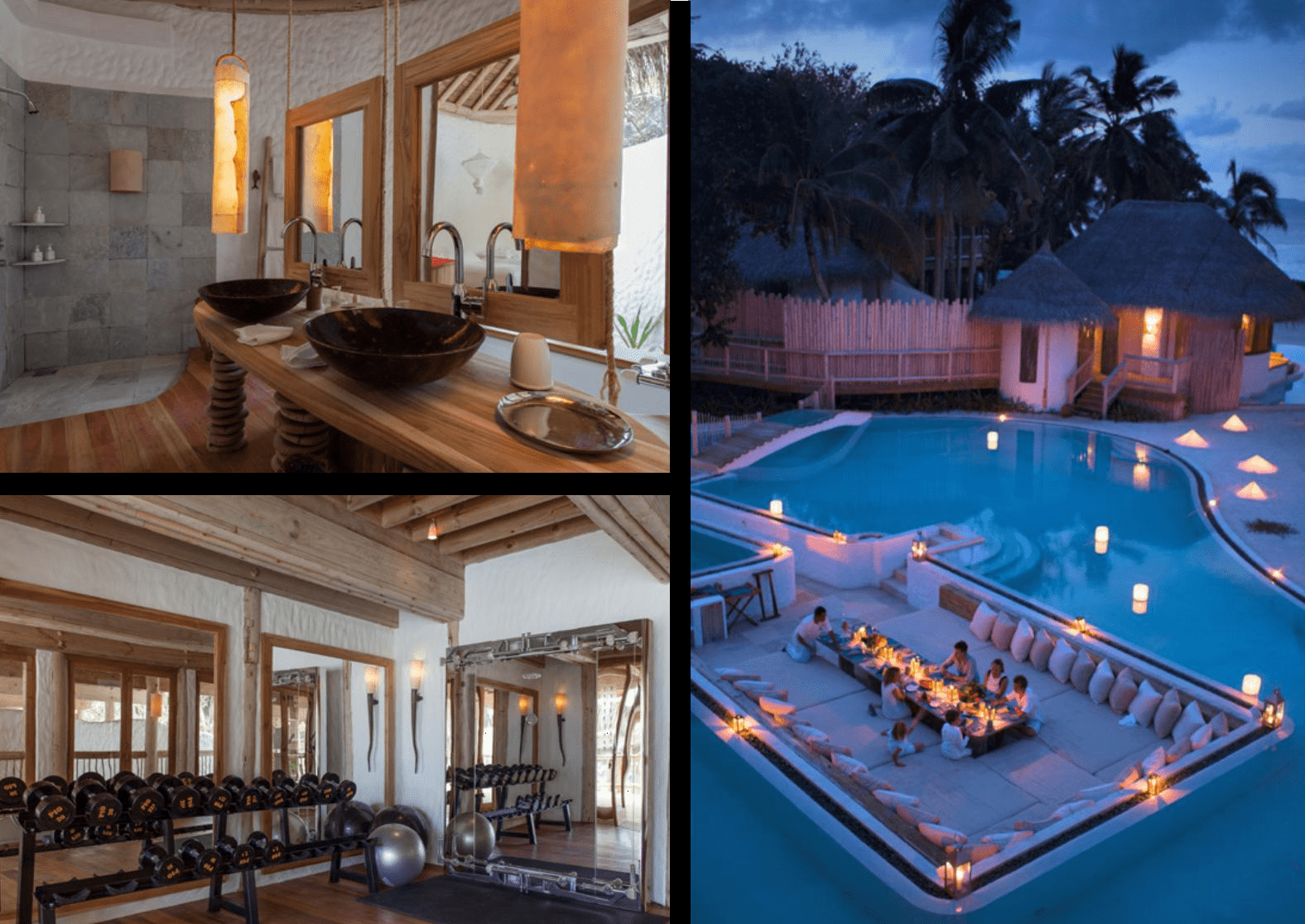 In Soneva Fushi this grand 9 room beach villa is called Private Reserve. Keeping privacy in mind this place is designed for pleasure in total privacy, without compromising beautiful views of the Maldives and outdoor leisure.
Other facilities in the Private Reserve include bar, gym, spa treatment rooms, sauna, steam room, kitchen, television lounge, study room.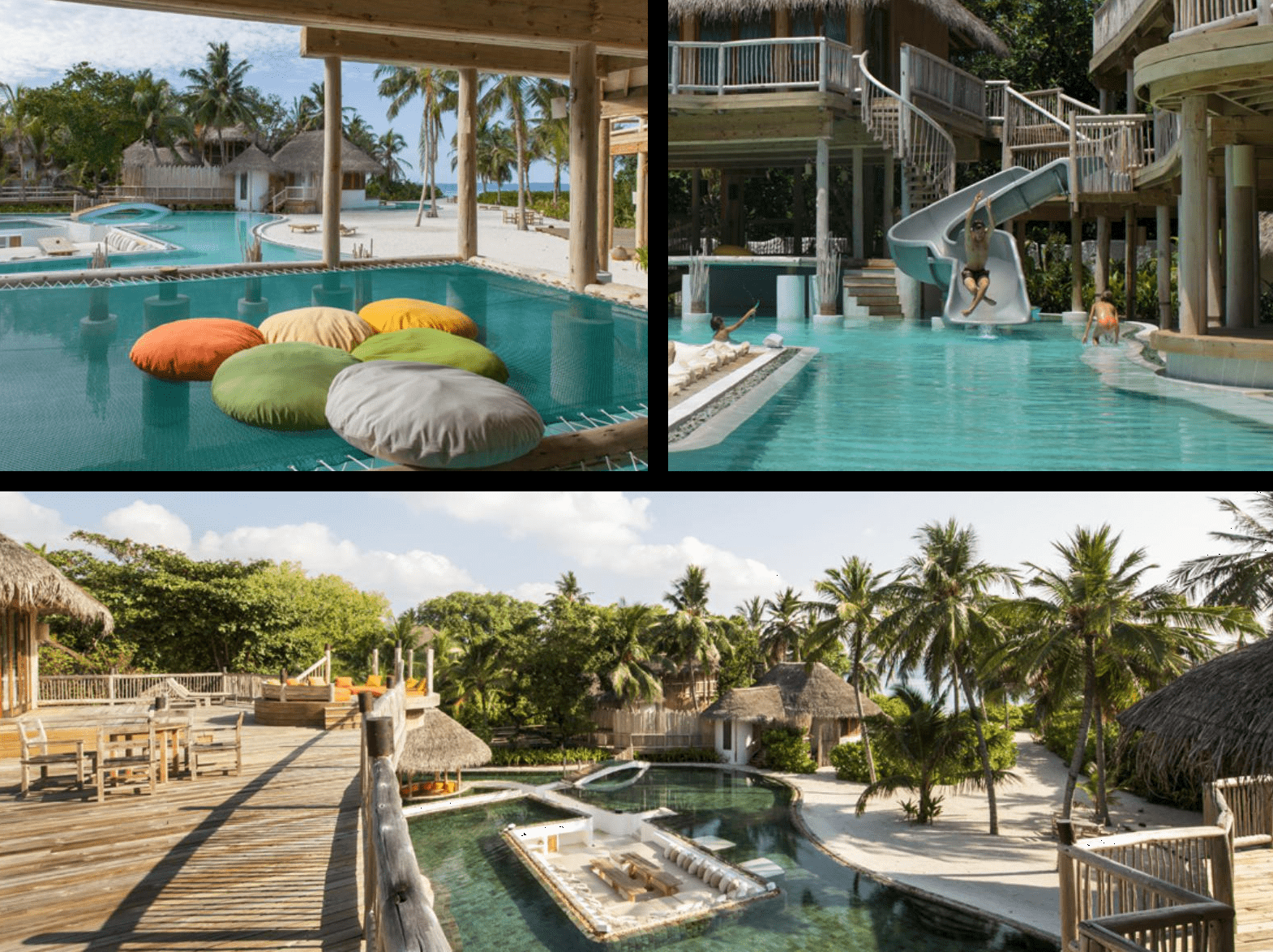 In addition to this your person butler is there to take care of your during your holiday. But, if you say 'butler' in Soneva Fushi is may be a strange term. They call him Mr. Friday.
Luxury Maldives: Incredible 9 Bedroom Beach Villa. #Maldives #Malediven #beachvilla #mansion #luxury