Tourist Attractions In Male' Maldives
Male' is the capital city of Maldives
known for its dense population, skyscrapers and paved roads. For someone willing to experience the tranquility of the tropical island life, Male' might not be the best choice. The streets are busy and noisy. There are no beaches. There are rare signs of plant life to be honest. However, Male' has lots of historical monuments and various attention-grabbing places that some tourists would be interested to pay a visit.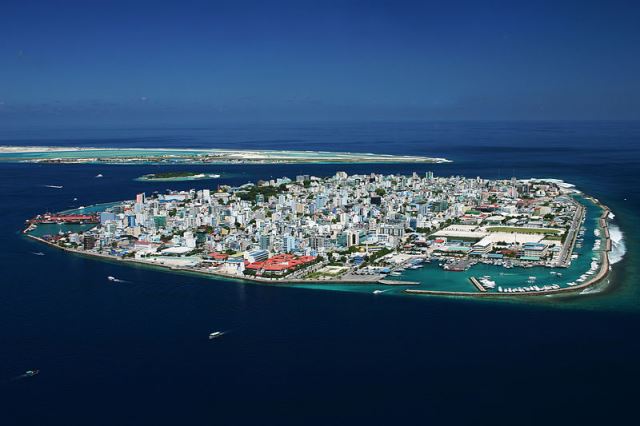 Hukuru Miskiy
Hukuru Miskiyy or Friday Mosque is the country's hoariest mosque which dates back to 1656 during the reign of Ibrahim Iskander I. It shows an ancient structure built with coral boulders which has sophisticated carvings of the inscriptions of the Holy Quran on it. It even has amazing lacquer work and wood carving as well. This mosque was the island's main mosque to worship till 1984 till the grand mosque replaced it. The non-muslims should get the permission to enter to the Mosque from the country's Ministry of Islamic Affairs.
The Grand Friday Mosque and Islamic Centre
Built in 1984 with the aid from Pakistan, Brunei and Malaysia, its golden dome is eye-catching from a distance. Compared to the Old Hukuru Miskiyy, it is prominent for its simplicity. This is at the moment, the largest mosque in the country. The main prayer hall alone can accommodate up to 5000 people. It has a custom made carpet and stunning chandeliers. The tourist visiting hours are between 9am to 5pm.
National Museum
The museum, of course has a huge collection of artifacts of historical value which ranges from the fragments of royal antiquities and relics from the Buddhist Era and Islamic Monarchs as well. The New building located in Sultan Park was opened in 2010. Some items sadly were destroyed on a political unrest in 2012. As a result, there are now few pre-islamic items on display.
There are other places as well such as
Rasfannu (Artificial Beach)
, Sultan Park and National Arts Gallery as well. Though the experiences are way different from the experiences anyone visiting Maldives is expecting, it is a worthy experience.