5 Things To Do On Your Maldives Holiday 2017
Have you set a new year resolution? Not yet? It is not too late and I have just 5 pictures to show you. Do not complain, nor dump a truck load of excuse! Maldives is no longer expensive. Budget to luxury and everything in between is what Maldives offers today. Without talking much lets get to the 5 pictures.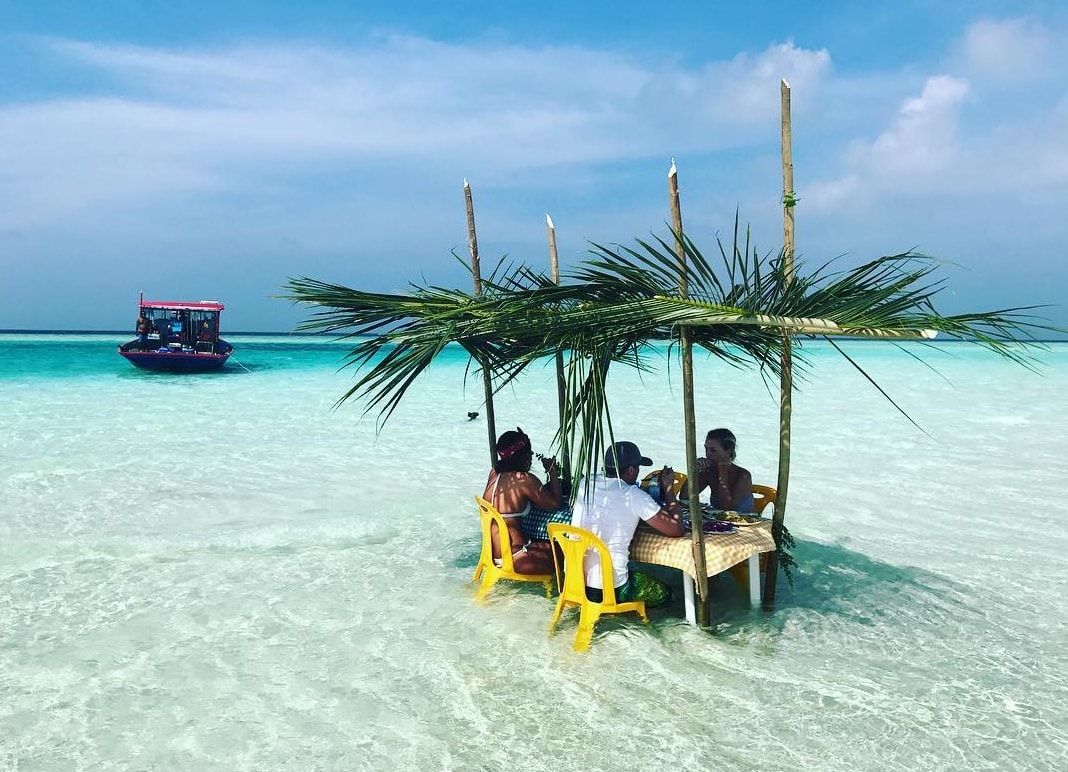 This is a lunch happening at Bodumohoraa (picture by lukesadler05) in Vaanu Atoll. Modumohoraa is a picnic island, guests from resorts and guesthouses go there on day trips and enjoy strolling on white sand, swim and snorkel. Some just relax and stare at crystal clear waters. Under this inexpensive makeshift palm roof you could chill all day long if you got the right company.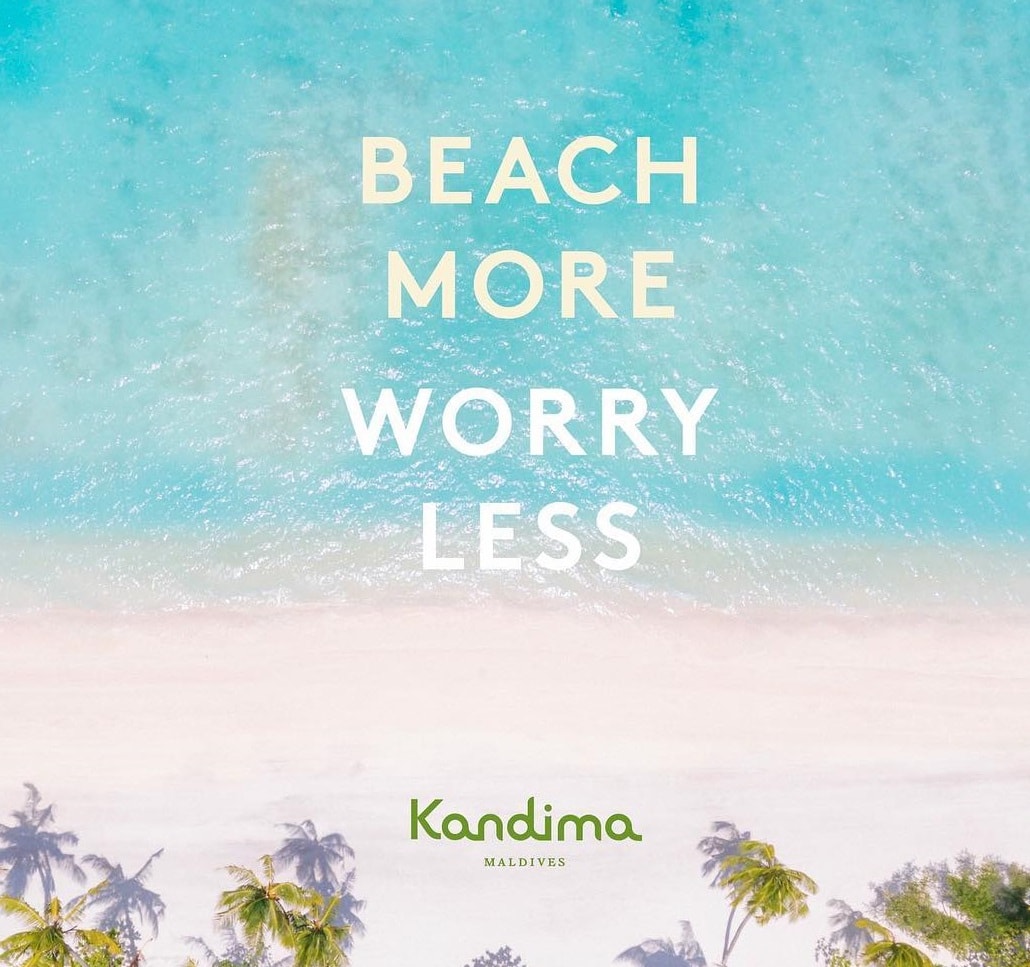 Beginning of a new year is a good time to replace your worries with a heavenly beach dream. Think of a Hollywood movie. Every time you got worried you were playing a boomerang kind of Maldives dream in your head and that never stops. Would that be fantastic? I guess!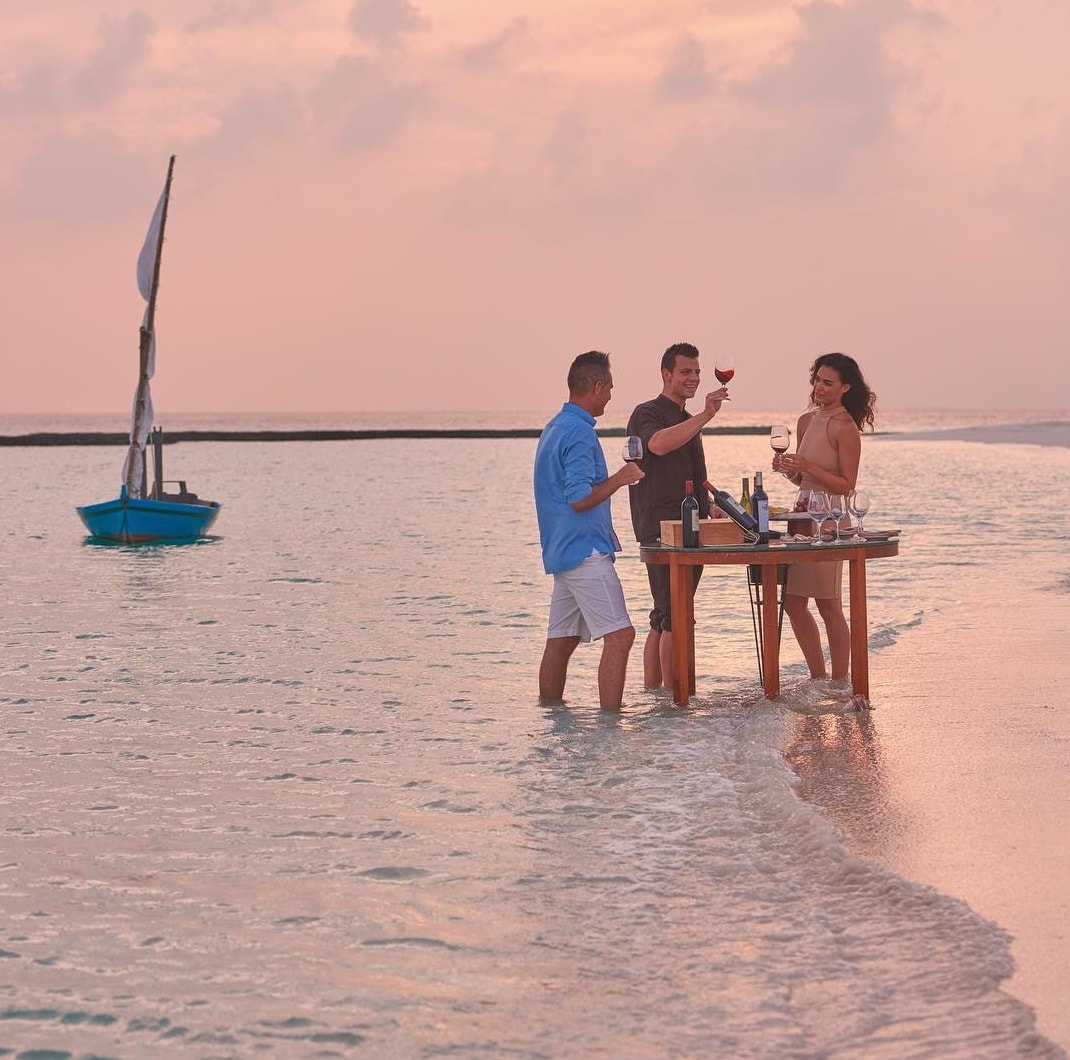 Sunsets are spectacular in the Maldives. Your sunset moments with your loved ones could be perfect right here on the beach. It used to be like that and guests liked it a lot, for several years. But, I see that table (at Constance Halaveli) slowly moving towards sea. It used to be on the beach, now I see it half way and that seems to be perfect when every wave kisses your feet. Talking to your friends or your partner in this state is a great experience you should try when you are in Maldives.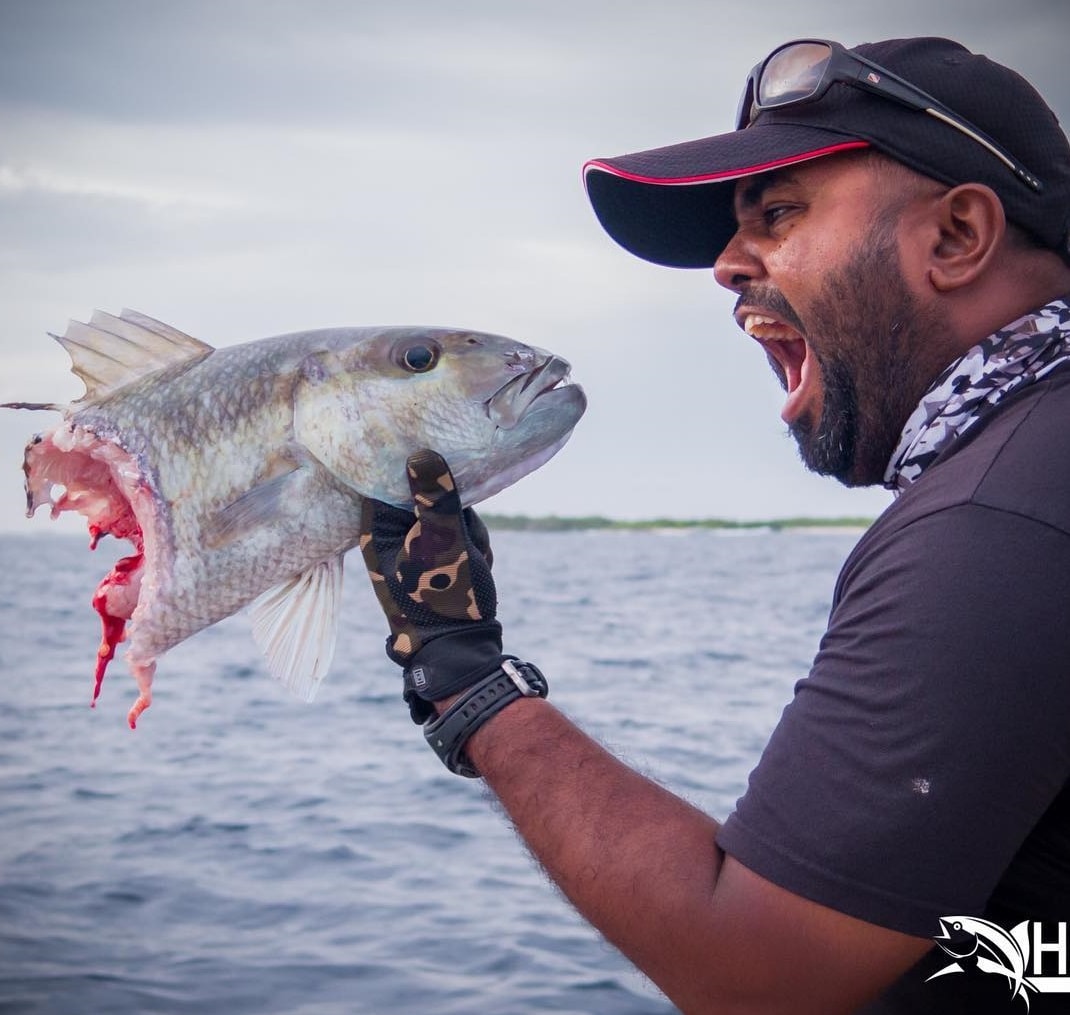 Not every guest would want to do fishing but I have to admit that I am an addict for this. I could go fishing every single day for weeks in a row. When you have a bad day there would be sharks biting off your catch before you pull it in, just like this picture from Prime Octopucs.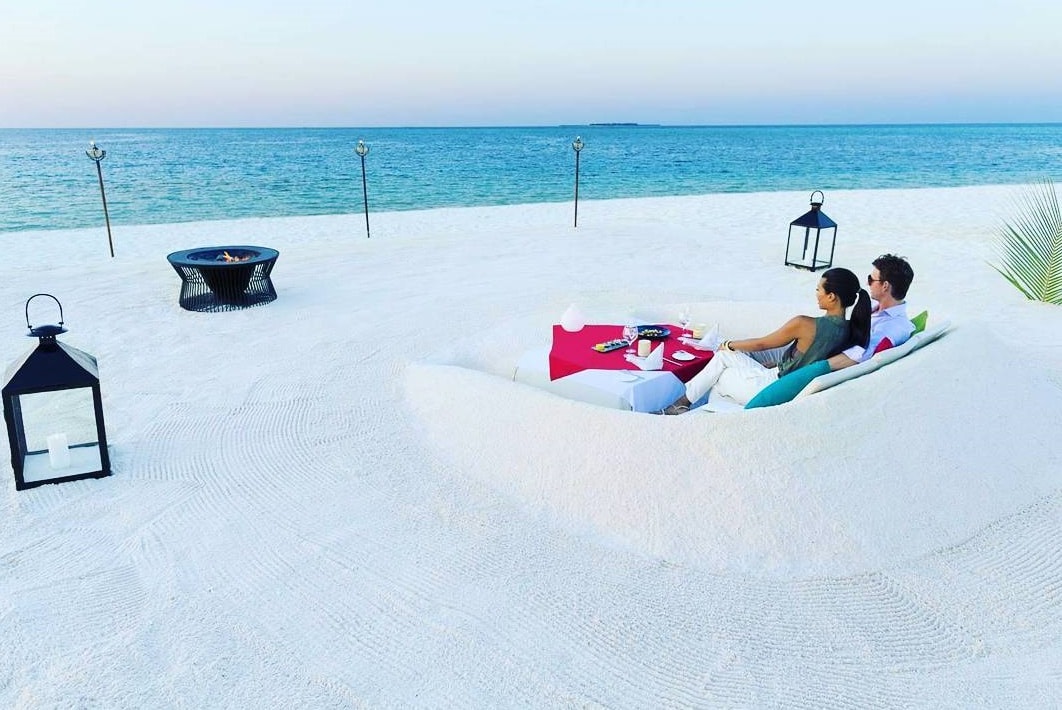 This is a growing trend of dining (picture by Niyama) on the beach. Every once in a while it is good to try things in a new way. Some resorts call it "sand castle dining", others "destination dining" or just "special dinner". Whichever name you prefer, it is a bench and table made out of sand. There is a cloth put on to prevent your dress and food ending up in sand. A simple but majestic way to enjoy a beach side dinner in the breeze of Indian ocean.