Srilankan Airlines To Revise Fares - Buy Your Tickets Now
9 Mar 2014: Srilankan Airlines has put out a notice that says the fares will be renewed with effect from 15th April and requests to book your tickets before that to enjoy current prices. You could buy tickets at current prices even if your travel dates fall beyond 15th April.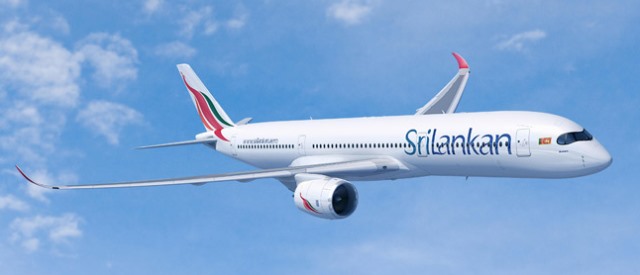 The airlines has not mentioned to which destinations the price and tax changes will affect, but it is likely that Male' - Colombo rates will have a change. Call +960 3333668 to reserve your ticket now.
Srilankan Airlines has recently announced that they will join the "oneworld" alliance on 1 May 2014.
"Bringing exciting new benefits to your Frequent Flyer Programme, Srilankan will be the first carrier from the Indian subcontinent to enter any global alliance and as part of this transition, FlySmiles will undergo a number of changes" said the company in a newsletter.
Creation of new Tiers and the FlySmiles Club
FlySmiles will create two new membership tiers - Platinum and Classic. Thereon, membership tiers will progress from Blue to Blue to Classic, Gold and our new top-level Platinum. In early Arpil, FlySmiles members will be informed of which tier they belong to once Srilankan Airlines is a full member of oneworld.
The top tier frequent flyer categories of Platinum, Gold and Classic - the new FlySmiles Slub - will be matched with the corresponding oneworld tiers, Emerald, Sapphire and Ruby respectively.
Holders of these top level cards will from 1 May receive benefits, privileges and recognition across the entire oneworld network, when they fly not just with Srilankan Airlines but also with any oneworld member airline.
Srilankan Airlines Platinum co-branded credit card holders who hold Silver tier status cards who dont qualify for FlySmiles Gold or Classic status (dependent on previous travel activity on Srilankan Airlines) will retain their Silver status and current entitlements whenever they travel on Srilankan Airlines.
Be one with oneworld
oneworld is an alliance of the world's leading airlines coming together as one to provide customers with a seemless travel experience of the highest standards.
These partner airlines include Airberlin, American Airlines (including US Airways), British Airways (BA), Cathay Pacific Airways, Finnair, Iberia, Japan Airlines, LAN Airlines, TAM Airlines, Malaysia Airlines, Qantas, Royal Jordanian, S7 Airlines and more than 30 affiliates.
oneworld frequently flyer benefits
As a member of the oneworld alliance, FlySmiles Club members will enjoy access to a network of almost 1000 destinations, and access for Emerald and Sapphire customers to more than 600 lounges across the world. special oneworld fare products and a range of benefits across all member airlines will now be yours as a FlySmiles member.
Visit www.oneworld.com for details of the benefits and privileges to which you will be entitled.
New start up allows crowd source airfares to meet your budget
List of flights operating to Male Maldives
Villa Air introduces new seaplane model