Benefits Of Aloe Vera Gel To Skin. Call +960 9920600 To Order.
Fezz Maldives has recently introduced 99% Aloe Vera gel to the Maldives. Specialised in herbal products, Fezz offers free delivery to Male City and Hulhumale. Free delivery is also available for boats if you are living in the islands. Having this natural product easily available lets look at its benefits to the skin.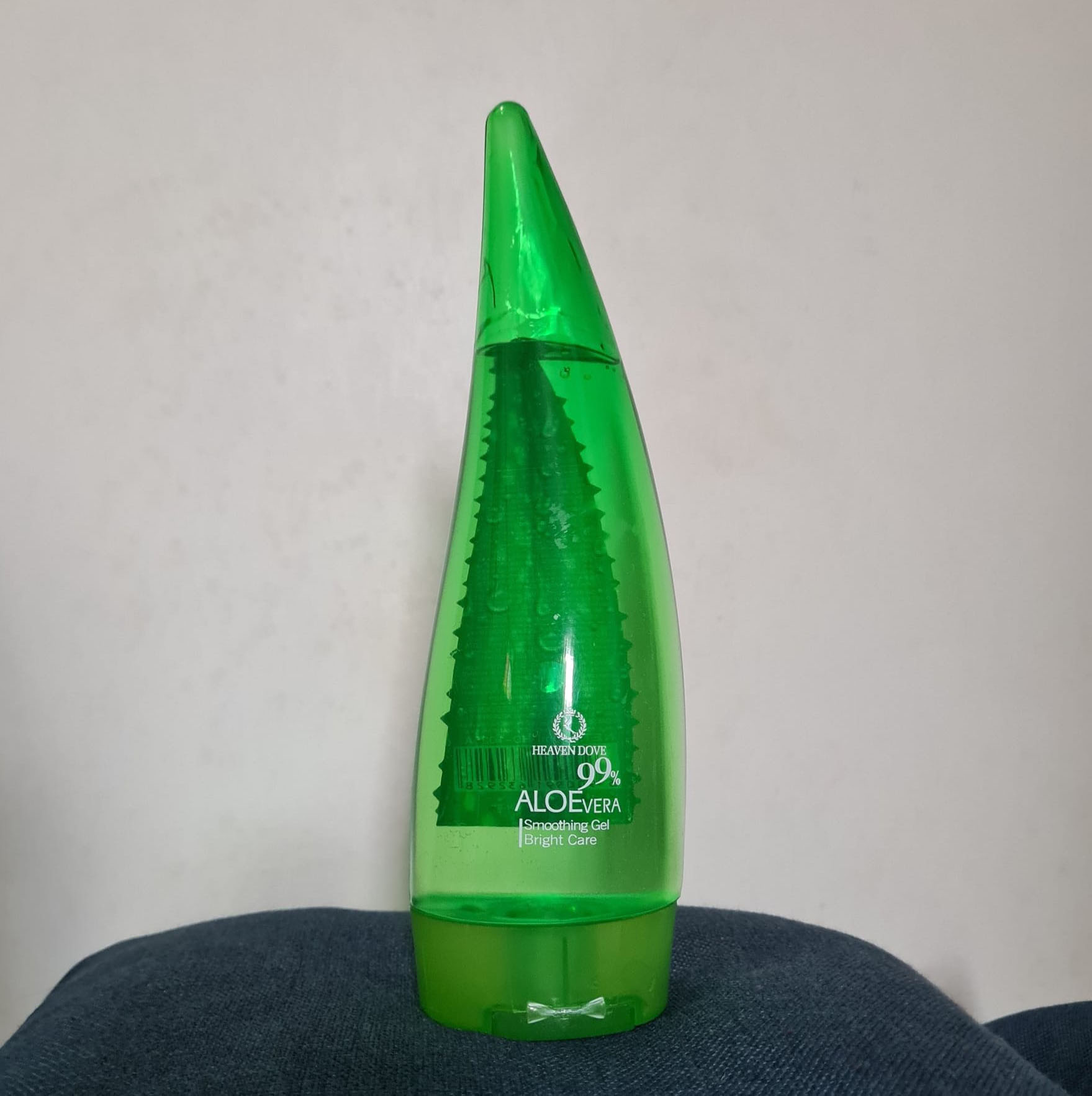 Cure for sunburns
Maldives is a tropical country with average daily temperature of about 29 degrees Celsius. This is plenty of sunshine, especially if you are a tourist living in cold countries of the Europe. Maldivians are quite used to sun and sunburns for locals are not common. In rare cases of sunburns they are minor and usually heals itself without any treatment. For tourists who are not used to strong sun it is not uncommon to get sunburns and it quite much. In that case you would need a treatment and something that is 99% natural is Aloe Vera Gel. It is anti-inflammatory and has a cooling effect to the skin. Aloe Vera gel also helps retain moisture which is needed for the skin to heal itself.
Helps moisture the skin
In cosmetic stores you can find countless brands of moisturizers. From locations to creams or gels, these mostly come with lot of chemicals which could have side effects. Most people know that natural products are always better than store-bought chemical products. When you use Aloe Vera gel to moisturize your skin the pores are not clogged and at the same it retains moisture. Clogged pores often lead to many skin problems and you would not want that to happen just because of a moisturizer.
Keeps the skin hydrated
Dry skin is ugly and unpleasant and it may even lead to skin diseases, sometimes become itchy too. To prevent this from happening it is important to keep your skin hydrated. Healthy skin is when you have it hydrated and pores unclogged. Aloe Vera gel helps you do just that, without chemicals. It is 99% pure Aloe Vega gel, it can't get any better.
Heals burns, razor cuts and heals small nicks
Inflammatory properties of Aloe Vega gel makes it idea to apply on your skin as an aftershave. When you do shaving it is not uncommon to get small cuts, especially at the tip of pimples. Tiny cuts may not be noticeable immediately but you can stay on the safe side by applying Aloe Vera gel. Even if there is no such cuts it only gives good treatment to the skin.
Burns hurt a lot, it gives a hot feeling which is very uncomfortable. Aloe Vega gel gives a cooling sensation and helps heal burns quickly. It also gives more comfort to your skin. If you want immediate relief from burns the best way is to chill Aloe Vera gel and apply on the burn, it gives an instant relief while the burn takes some time to get cured completely. Burns that get cured with Aloe Vera have faded scar after healing, otherwise it would be more prominent and dark scar.
Whether it is a cut or a burn Aloe Vera has a great property to heal your skin. Research shows it helps cell production as much as 8 times. This is a great boost to restore your skin as quickly as possible. Aloe Vera is colourless and thicker than water. But, it penetrates outer layer of the skin faster than water. Isn't this amazing? Aloe Vega is an essential for every home.
Anti-aging property of Aloe Vera makes it more beautiful
No body wants their skin to look old with wrinkles and blemishes. Among the many benefits of this natural ingredient is the benefit of fighting the aging process of skin. Aloe Vera has Vitamin E, C and abundance amounts of Beta-carotene. Nutritional benefits of this gel helps collagen production which is essential for healthy skin.
Helps infection, acne and insect bites
Acne is a common problem in many ethnicities and countries. Maldives is no exception, being a developing country the citizens are not prosperous enough to enjoy best foods for healthy life. Aloe Vera cleanses acne and fights microbes while its anti-inflammatory property helps skin to heal without any further damage. Polysaccharides and gibberellins found in Aloe Vera helps growth of new skin cells which result in reduction of redness in acnes.
Lightens the skin and fade scars
Bare skin may be exposed to various elements in the atmosphere such as the sun or the heat. Aloe Vega get acts as a protective coating on the skin while it helps growth of skin cells and retain skin health. It also flushes out impurities in the skin such as microbes, dirt or excess sebum. Applying this odorless gel helps fade scars and pigments on the body and face.
Where to buy Aloe Vega gel in Maldives
Fezz Goodness (commonly known as Fezz Maldives) offers high quality Aloe Vega gel among many other herbal products. They offer free delivery to Male City (Male'), Hulhumale (Hulhumale'). If you are living in another island you they do delivery boat as well. Please find the contact details below.
Contact: +960 9920600 (Also on Viber)
• Wholesale
• Retail
• Free Delivery to home
Benefits Of Aloe Vera Gel To Skin. Call +960 9920600 To Order. #NeemPowder #NeemScrub #SkinCare #Pimples #Acne #Acnes #Pimple #Beauty #Maldives #SkinCareMaldives #MaldivesSkinCare
Tea Tree Oil is now available at Fezz Maldives. Call 9920600.
Neem Leaf Powder becomes popular in Maldives for treating skin diseases and beauty
Sandalwood Powder now available in Maldives +960 9920600