Come and spend your vacation at the blissful hideaway retreats at Dhigali Maldives, a beautiful castaway island in the middle of the Indian Ocean. Surrounded by a sparkling turquoise lagoon and with glittering white beaches, the resort is a quintessential tropical paradise, guaranteed to provide you a getaway you won't soon forget.
Dhigali Maldives has a total of 180 villas – both on the beach and over the water – with 8 different villa categories to choose from. The villas here have a modern and minimal feel to it with cool white block-roofs and minimal interiors with splashes of colour here and there, designed to soothe your mind. The resort also has a variety of restaurant and bars, three swimming pools, a spa facility, a fitness centre, a game room, and a mosque. For further recreational purposes, there is also a water sports centre, a PADI-certified diving centre and the Play Kids' Club for children. Additionally, the resort also provides Renewal of Vows services – available in various packages, depending on your needs and preferences.
Transfer to the resort is available via a direct, 45-minute seaplane ride from Velana International Airport, during which you will be able see a stunning bird's eye view of the natural atolls of the Maldives, set against the turquoise backdrop of the Indian Ocean. Alternately, you can also opt to travel via domestic flight to the local airport at either Ifuru or Dharavandhoo island, followed by a short speedboat ride to the resort, which will take approximately 70 minutes. Fear not though, whichever route you choose you will be guaranteed a beautiful view of the expansive cerulean seascape of the Maldives!
Beach Bungalow in Dhigali Maldives, Raa Atoll.
Situated amidst the natural greenery, these 70 sqm villas – with direct beach access – are excellent for an intimate retreat, with wooden interiors and cool hues. Each villa has one bedroom with a king-sized bed, a minibar and an LCD TV with audio connectivity and a partially open-air bathroom with a rainfall shower and boutique bath amenities. The cosy outdoor terrace with a seating area is perfect for enjoying your morning cuppa. Directly in front, on your own slice of the porcelain beach, there are sun loungers available for you – with the azure ocean straight ahead.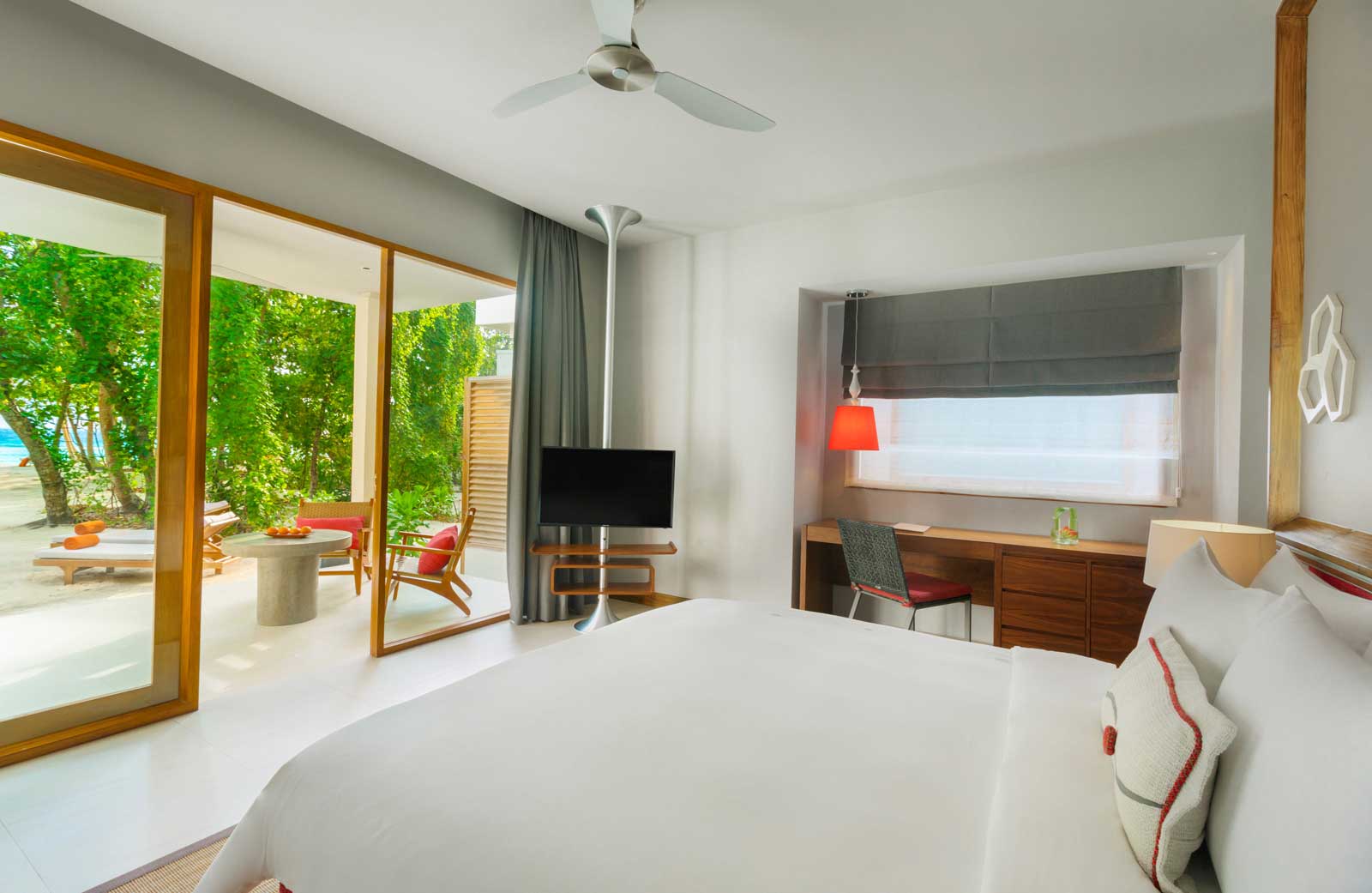 BEACH BUNGALOW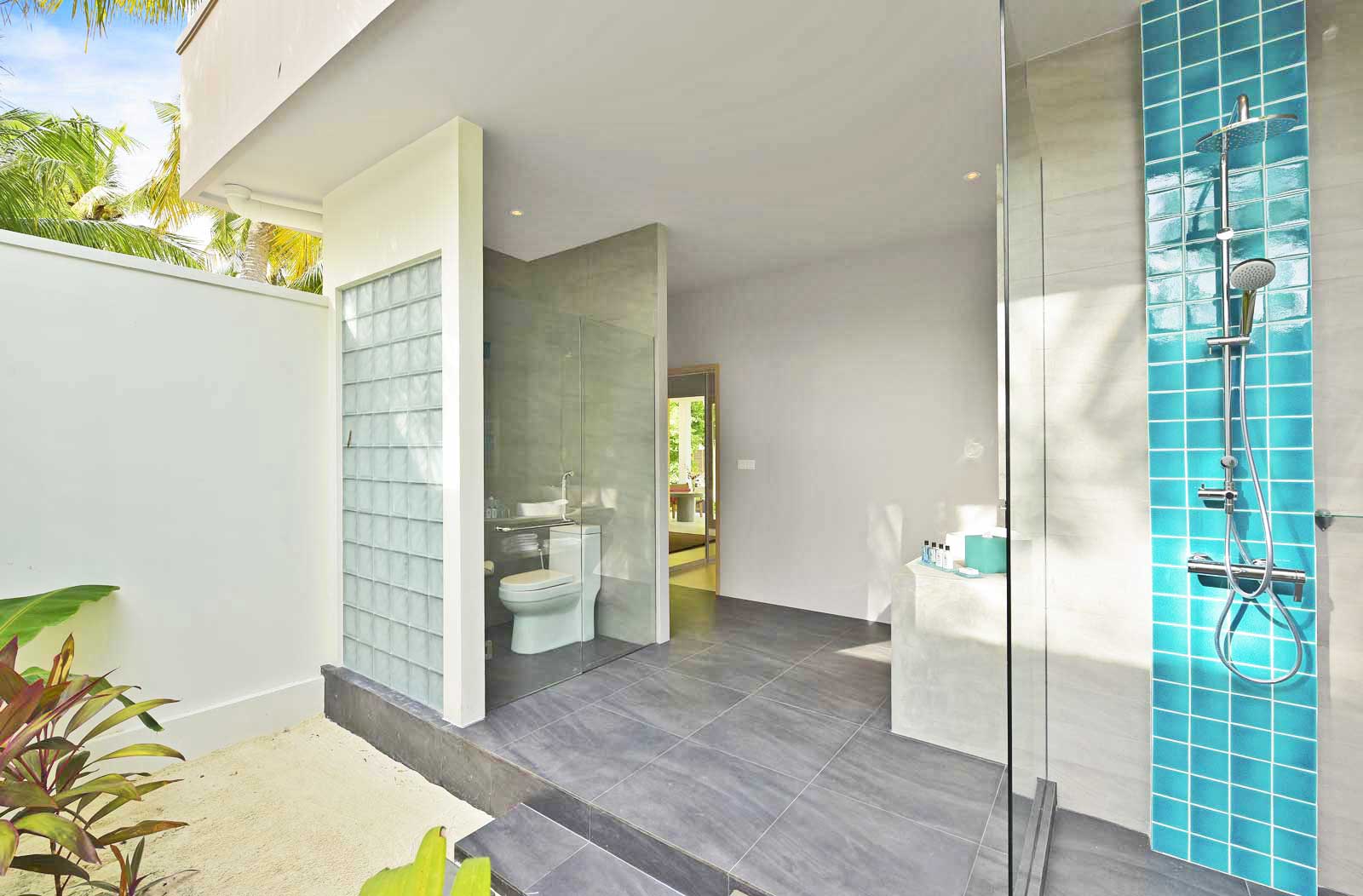 BEACH BUNGALOW
Deluxe Beach Bungalow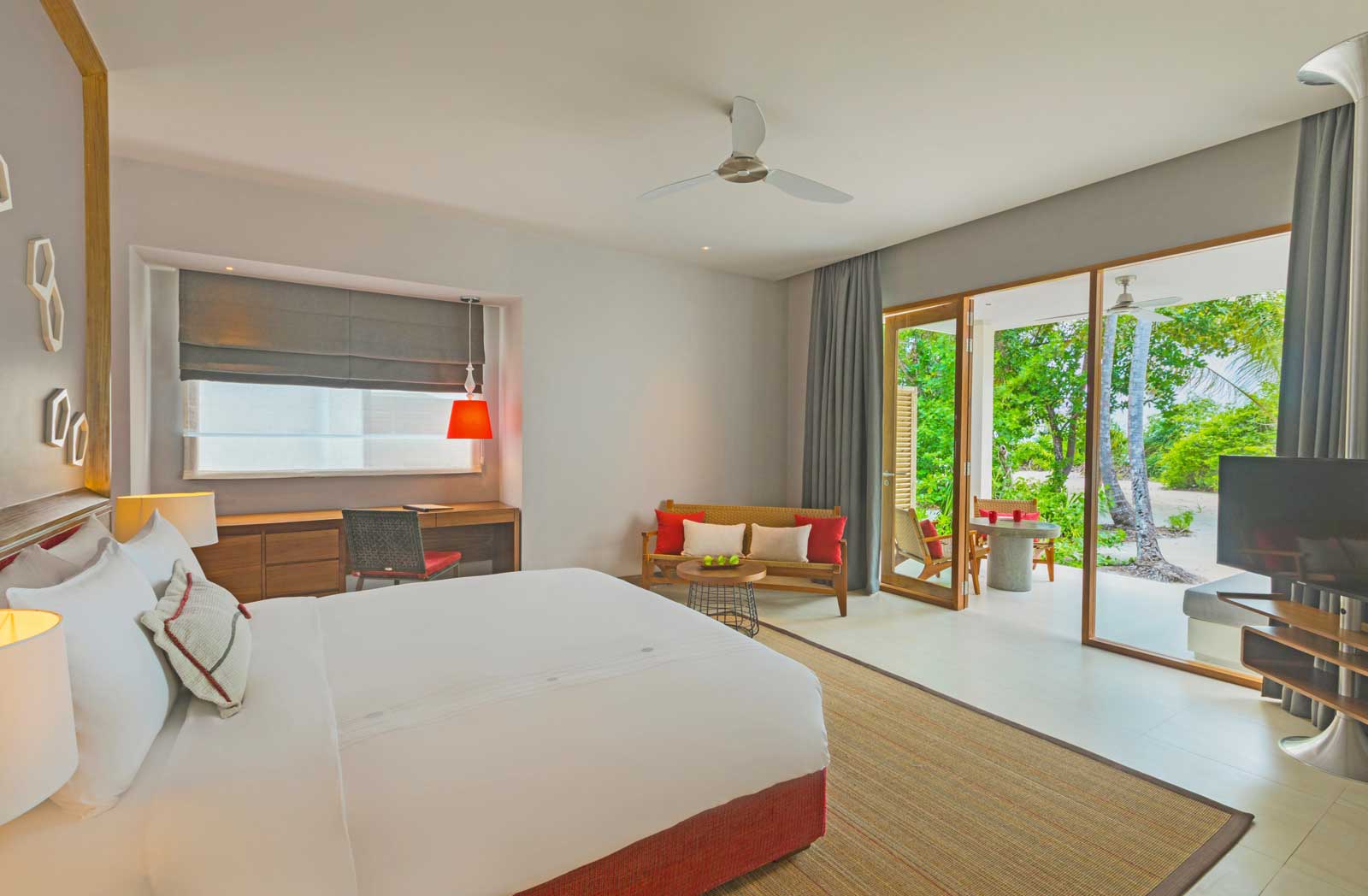 Deluxe Beach Bungalow in Dhigali Maldives, Raa Atoll.
For a casual getaway with your partner, opt for the Deluxe Beach Bungalow – slightly larger in size than the Beach Bungalow but with all the necessary amenities at hand. The villa is 85 sqm in size and comes with a comfortable bedroom, bathroom and outdoor terrace. The bedroom is more expansive with a king-sized bed, a futon, a minibar and LCD TV. Enclosed by a small garden area is the semi-open-air bathroom which comes with a rain shower and complimentary toiletries. The covered outdoor veranda – which leads to the glittering beach ahead – has a seating area and outdoor sofa bed for your comfort.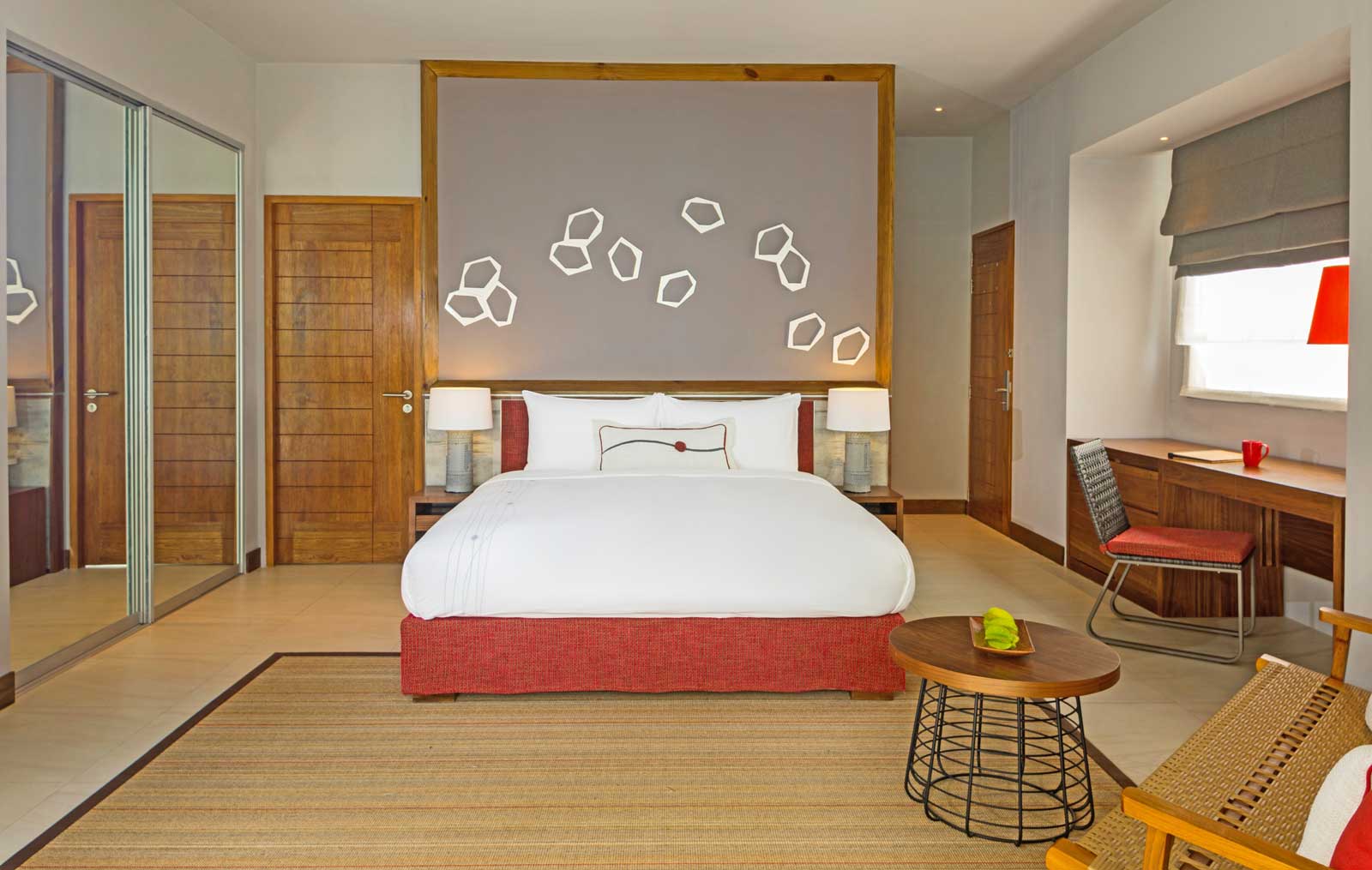 DELUXE BEACH BUNGALOW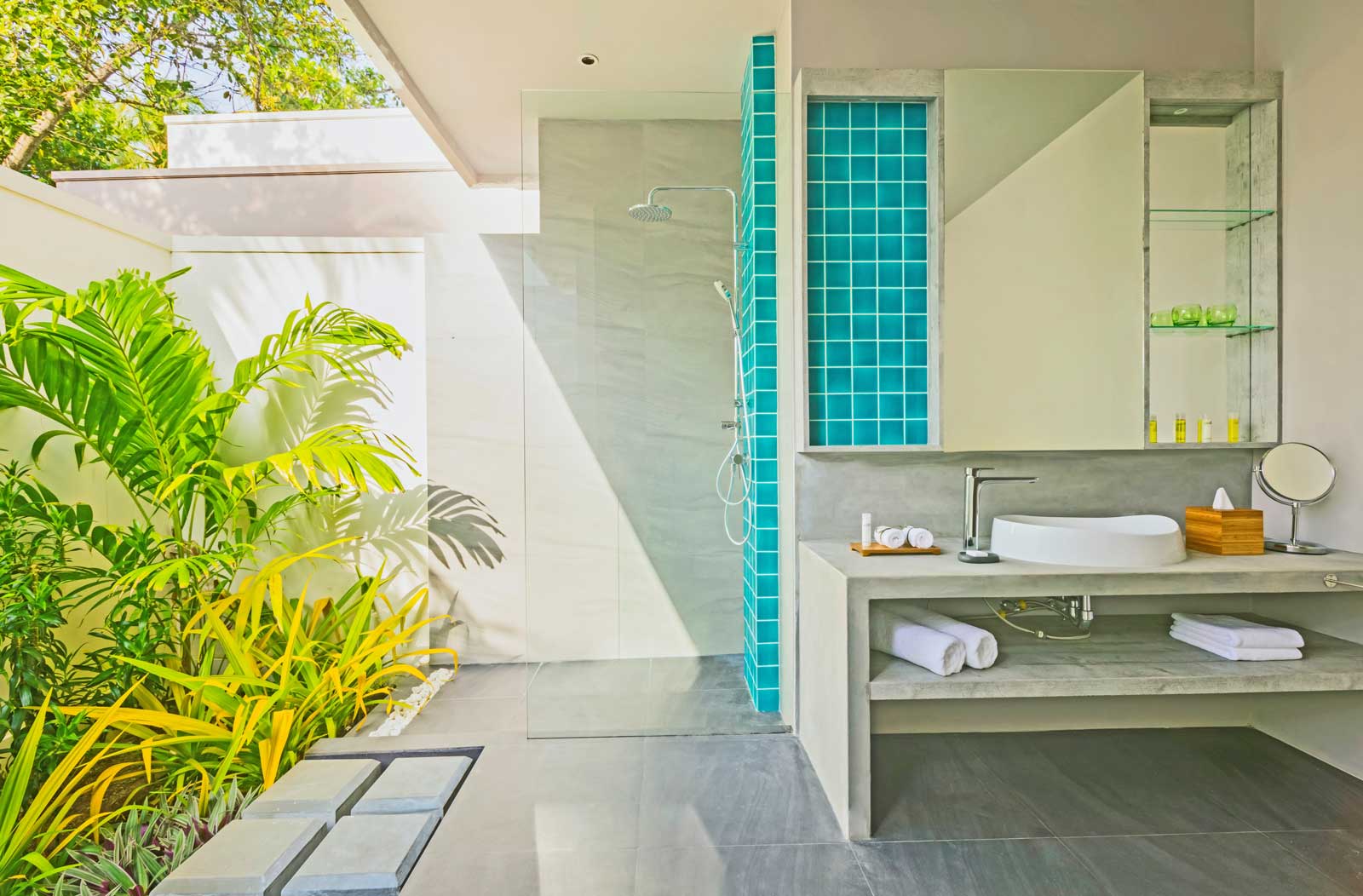 DELUXE BEACH BUNGALOW
Water Villa
Perched over the glittering turquoise lagoon of the island, these villas are located close to the house reef with its colourful marine life – the optimal spot to catch a travelling school of fish or even some eagle rays! At 85 sqm in size, the villa has a bedroom with a king-sized bed, an indoor daybed, a minibar and an LCD TV with audio connectivity while the adjoining bathroom has a rainfall shower as well as a standalone bathtub – from which you can see a beautiful framed view over the lagoon. The outdoor sundeck has sun loungers and a dining area – perfect for a romantic dinner under the stars – with steps down to the lagoon for an energising morning swim.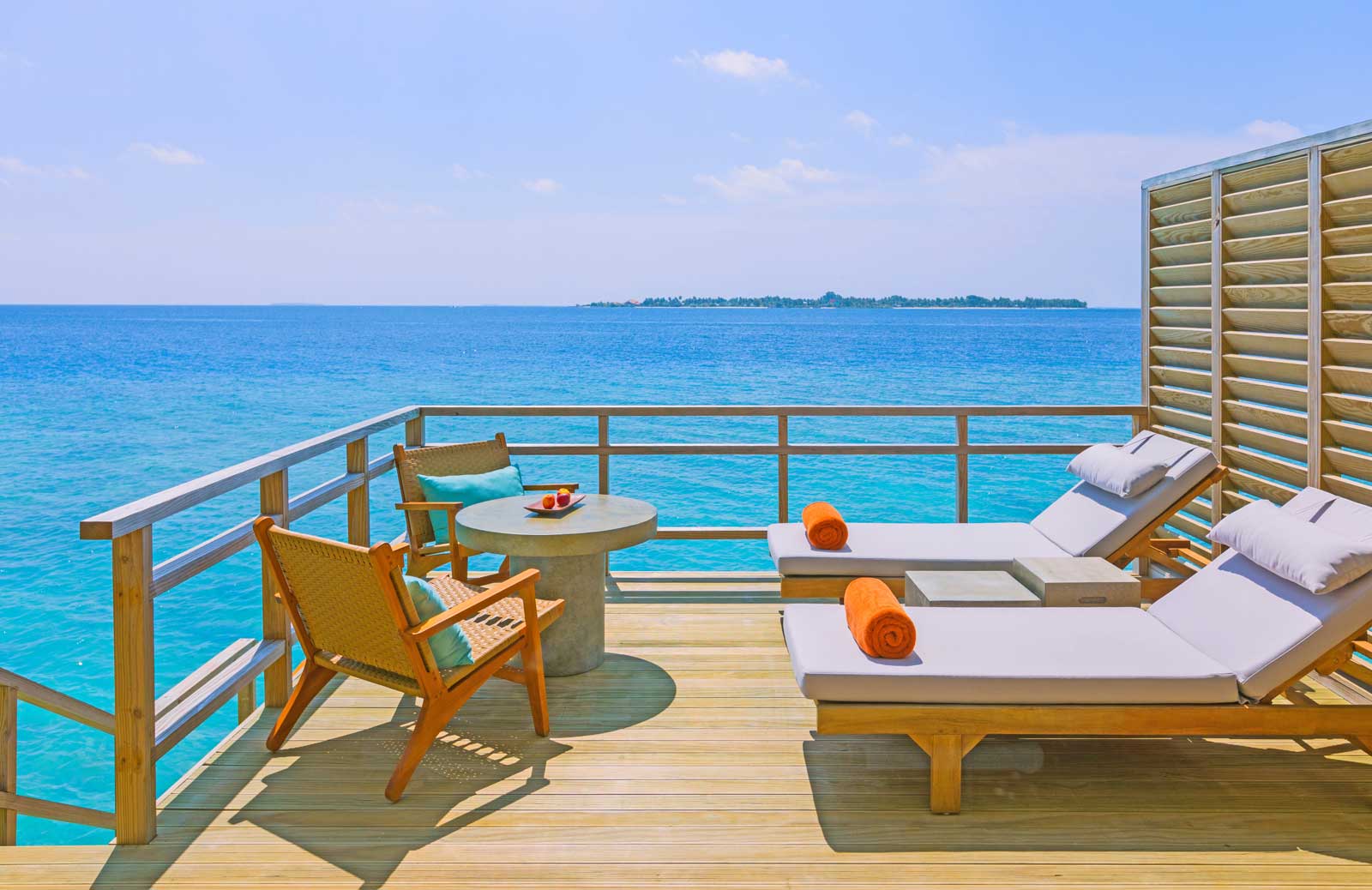 WATER VILLA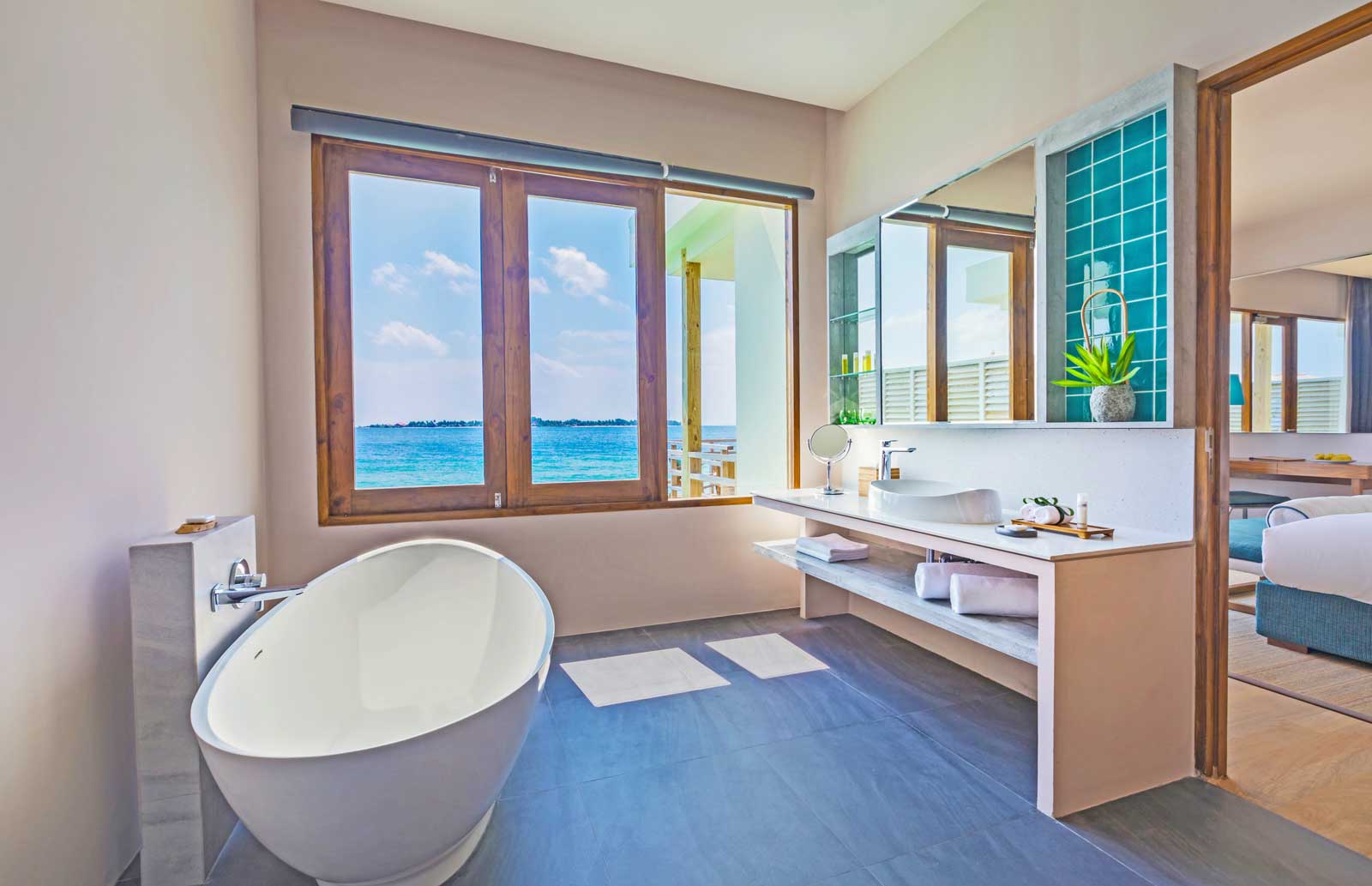 WATER VILLA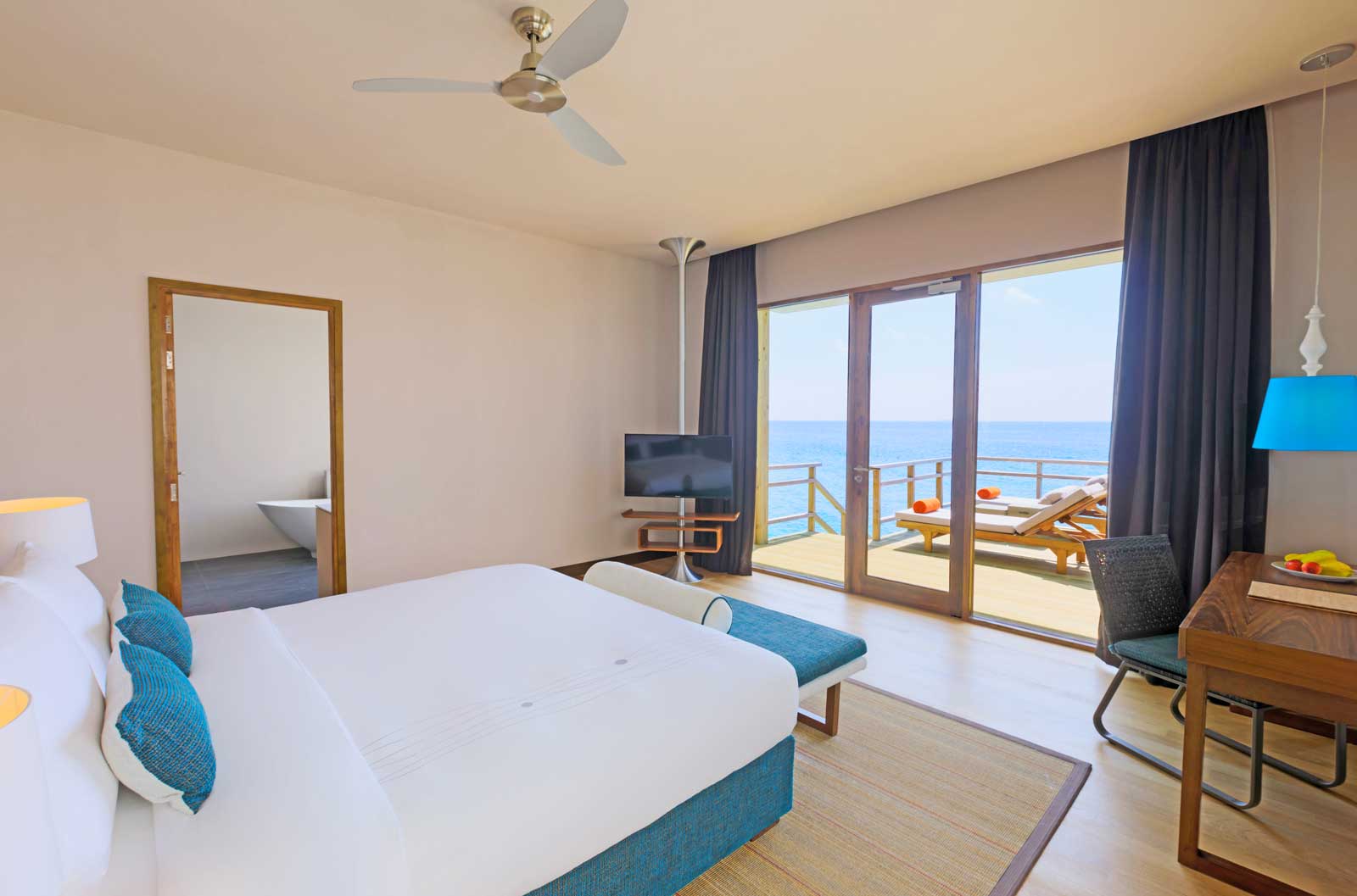 WATER VILLA
Beach Villa
At 115 sqm in size with direct beach access, this villa is the ideal family vacation spot to enjoy the soft white sands and stunning turquoise ocean of the Maldives. The bedroom comes with a king-sized bed, an indoor daybed, a minibar and an LCD TV with audio connectivity. The partially open-air bathroom has both a rain shower and a standalone tub in an enclosed garden and comes with complimentary bath amenities. The outdoor veranda has a daybed and a seating area for in-villa dining while sun loungers also available for you in your very own private beach area – perfect to lounge on with a refreshing juice while your children build sandcastles on the beach!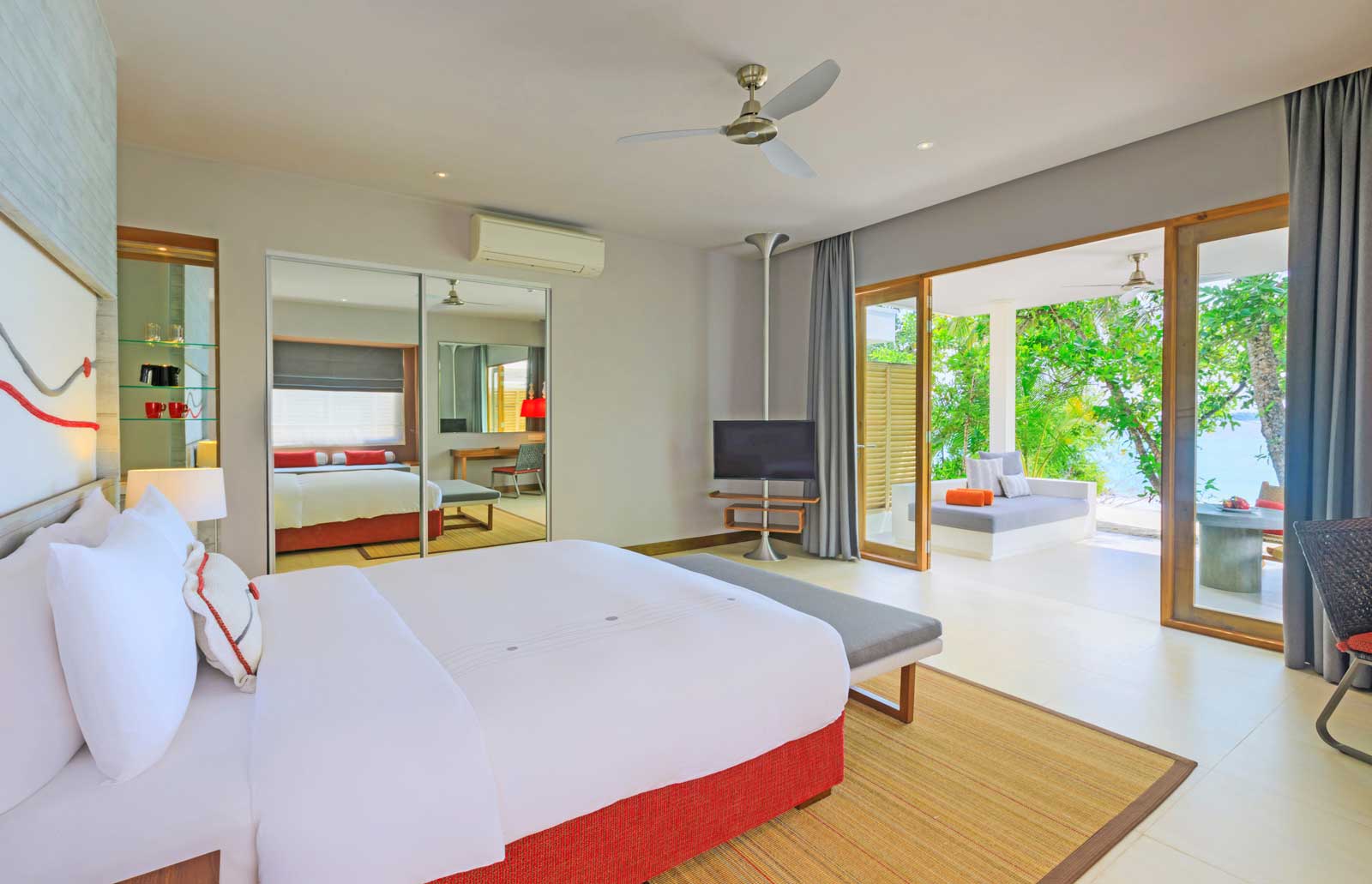 BEACH VILLA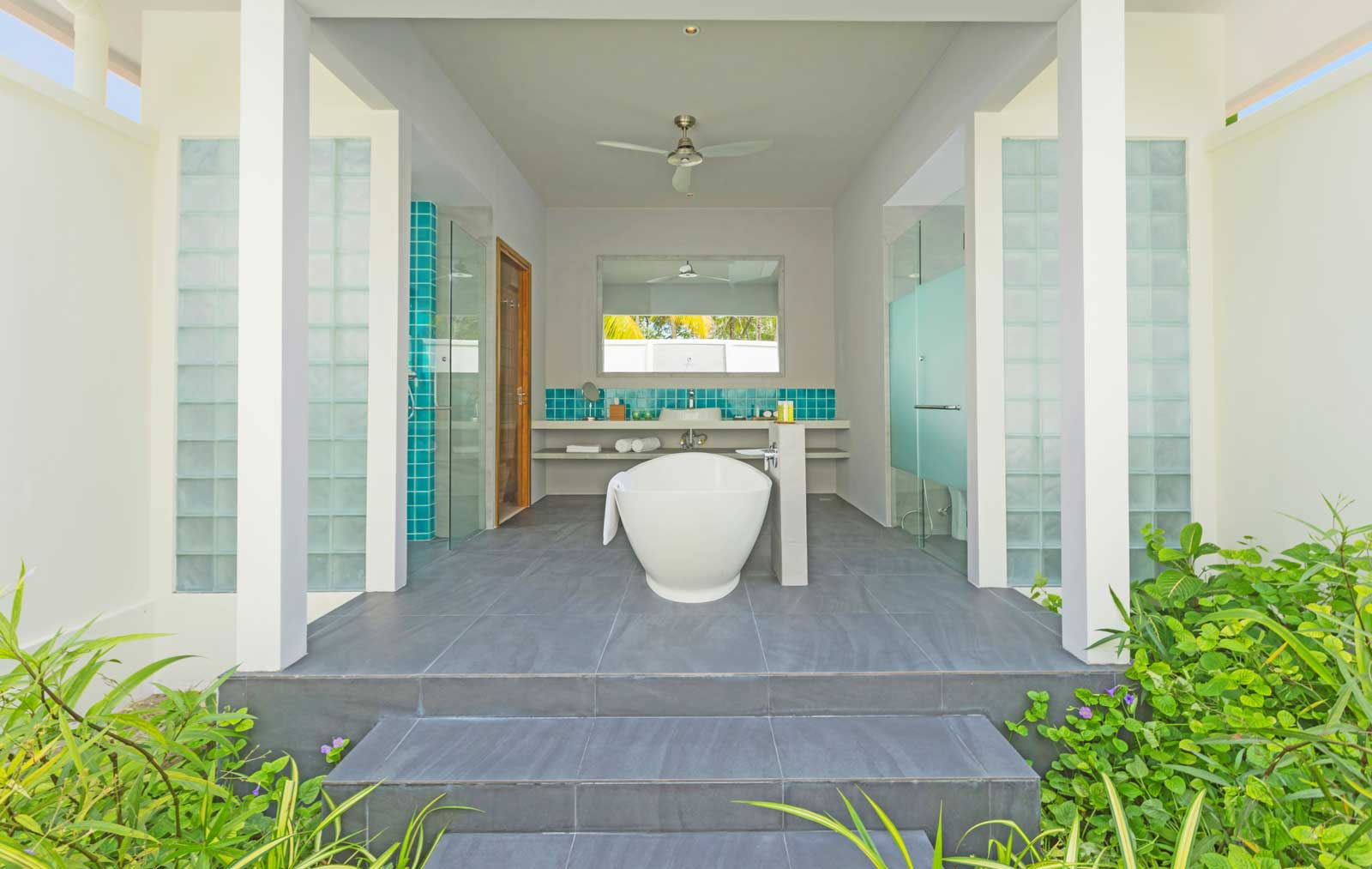 BEACH VILLA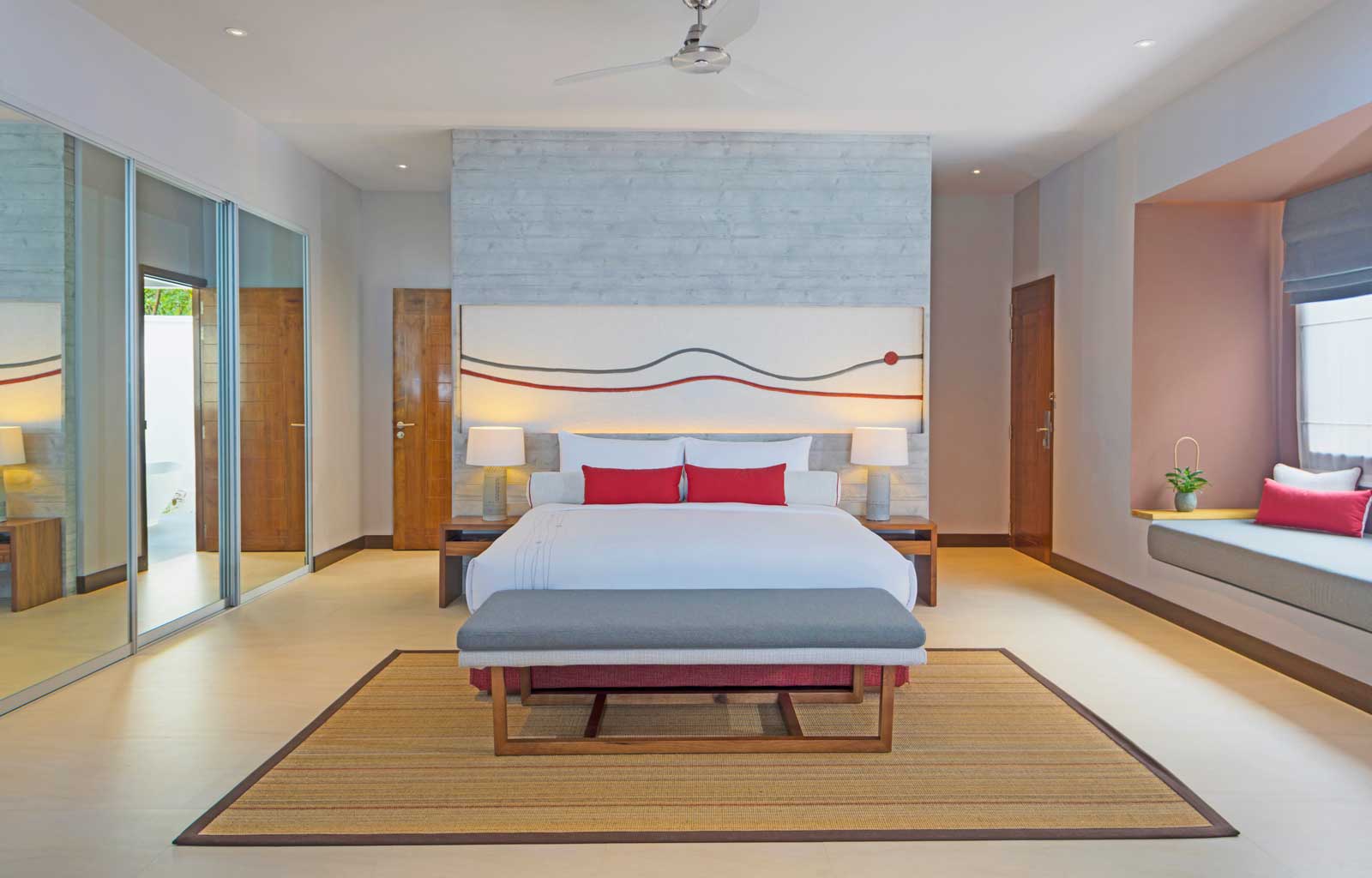 BEACH VILLA
Beach Villa with Pool
Enjoy the best of both worlds in the Beach Villa with Pool – a roomy one-bedroom villa at the edge of the beach, with your very own private plunge pool overlooking the majestic Indian Ocean! The bedroom features a king-sized bed, an indoor daybed, a minibar, a Nespresso machine and an LCD TV with audio connectivity while the open-air bathroom boasts a rain shower as well as a free-standing bathtub with verdant plants all around. The outdoor terrace area has a daybed, a seating area and sun loungers next to the private pool. Jump from your bed to the pool to the ocean at your preference, finishing with a long soak in the tub and an al fresco dinner – all in the comfort of your very own luxurious villa.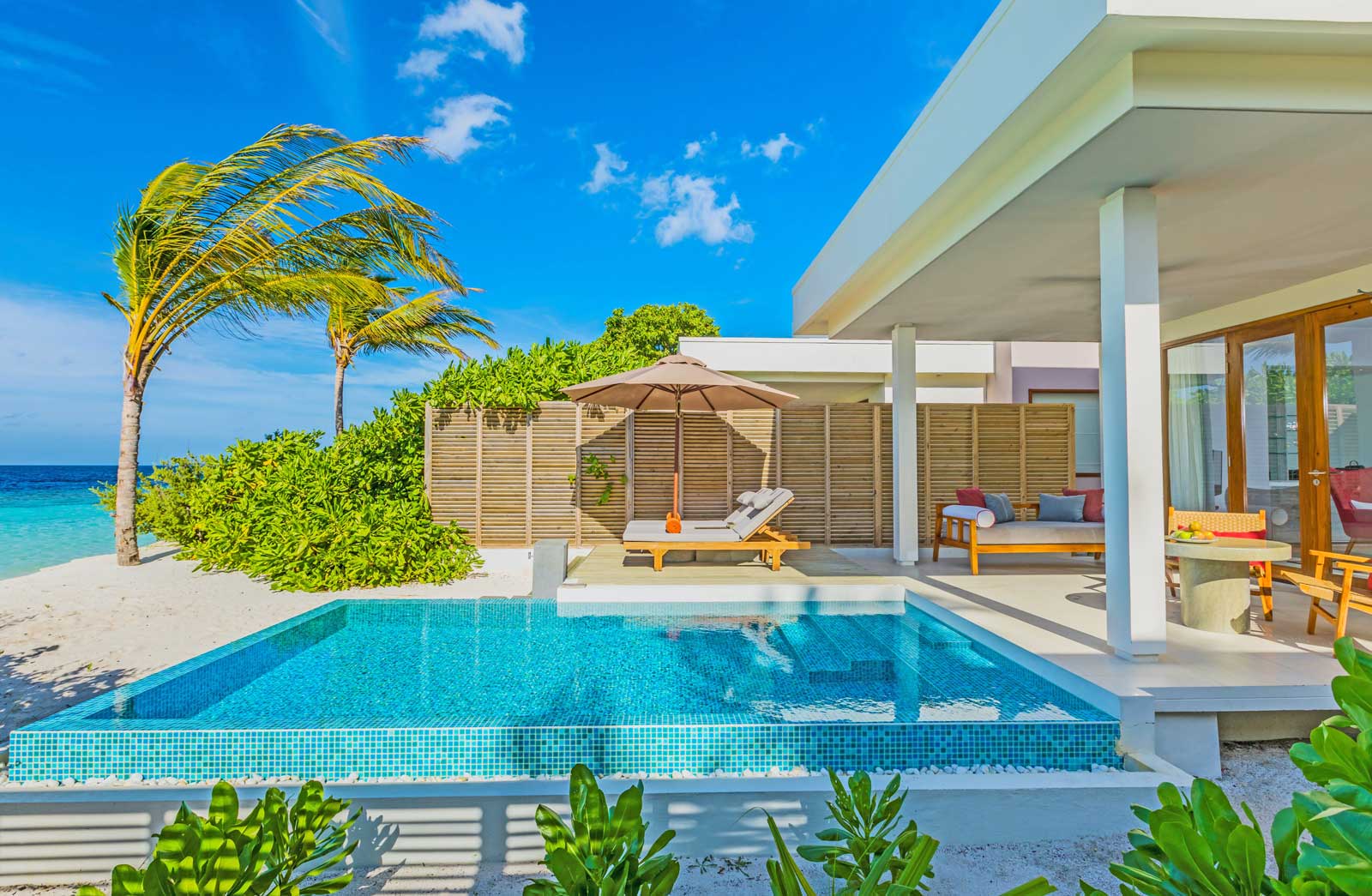 BEACH VILLA WITH POOL
BEACH VILLA WITH POOL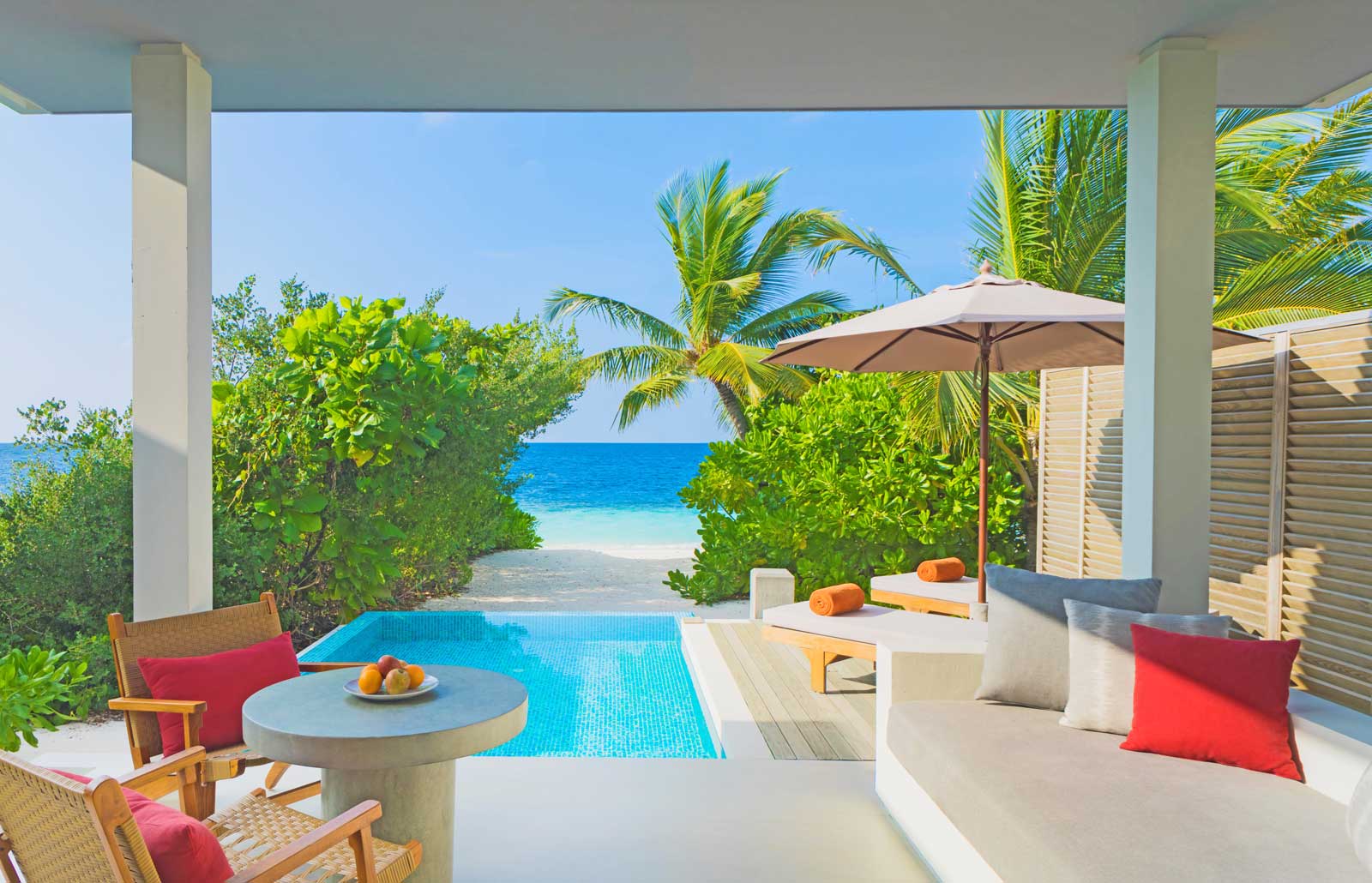 BEACH VILLA WITH POOL
Lagoon Villa with Pool
The Lagoon Villa with Pool is 117 sqm in size, and comes with a bedroom, bathroom and outdoor sundeck with a splendid private plunge pool. The bedroom has a king-sized bed, a minibar, a Nespresso machine and an LCD TV as well a window seat with ocean views; perfect place to cosy up with a good read while the bathroom – which can be accessed from the outdoor sundeck as well – comprises of a rainfall shower and a free-standing tub. In addition to your own private pool, the sundeck also has an outdoor daybed, a seating area and sun loungers with direct steps down to the lagoon. Start your morning with a dip in the pool or a rejuvenating swim in the ocean – whichever you prefer, these villas ensures that all is possible for you!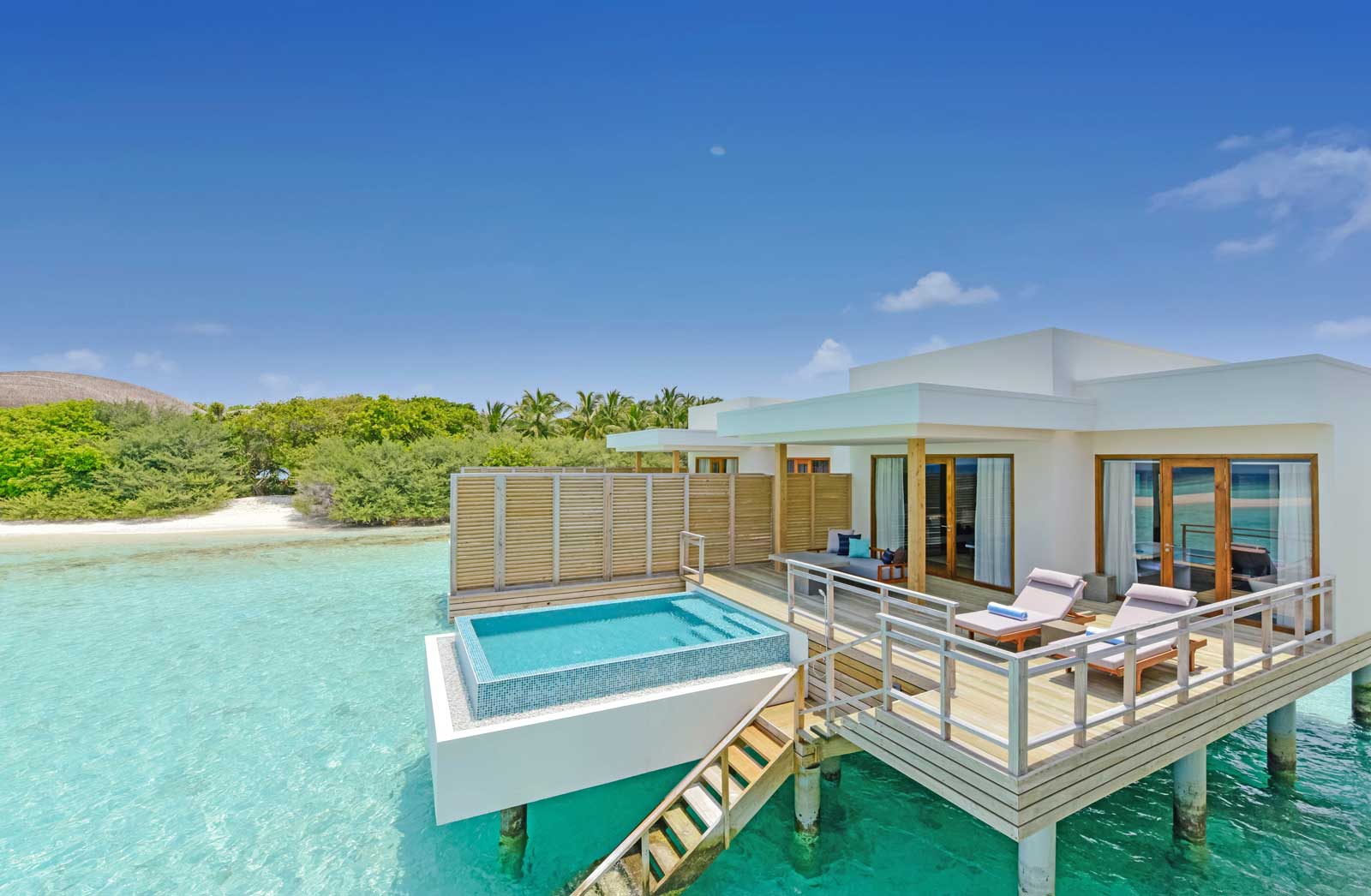 LAGOON VILLA WITH POOL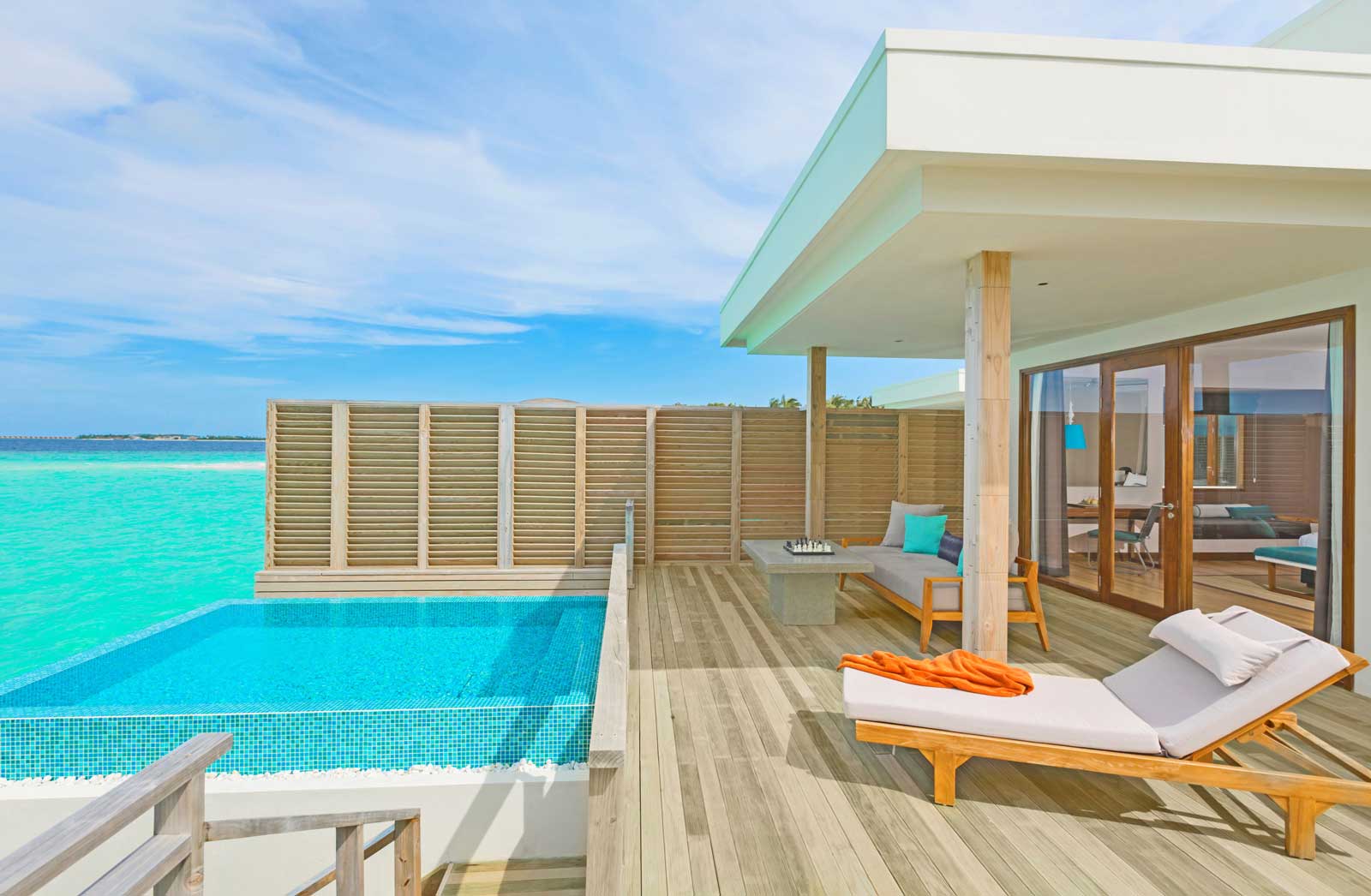 LAGOON VILLA WITH POOL
LAGOON VILLA WITH POOL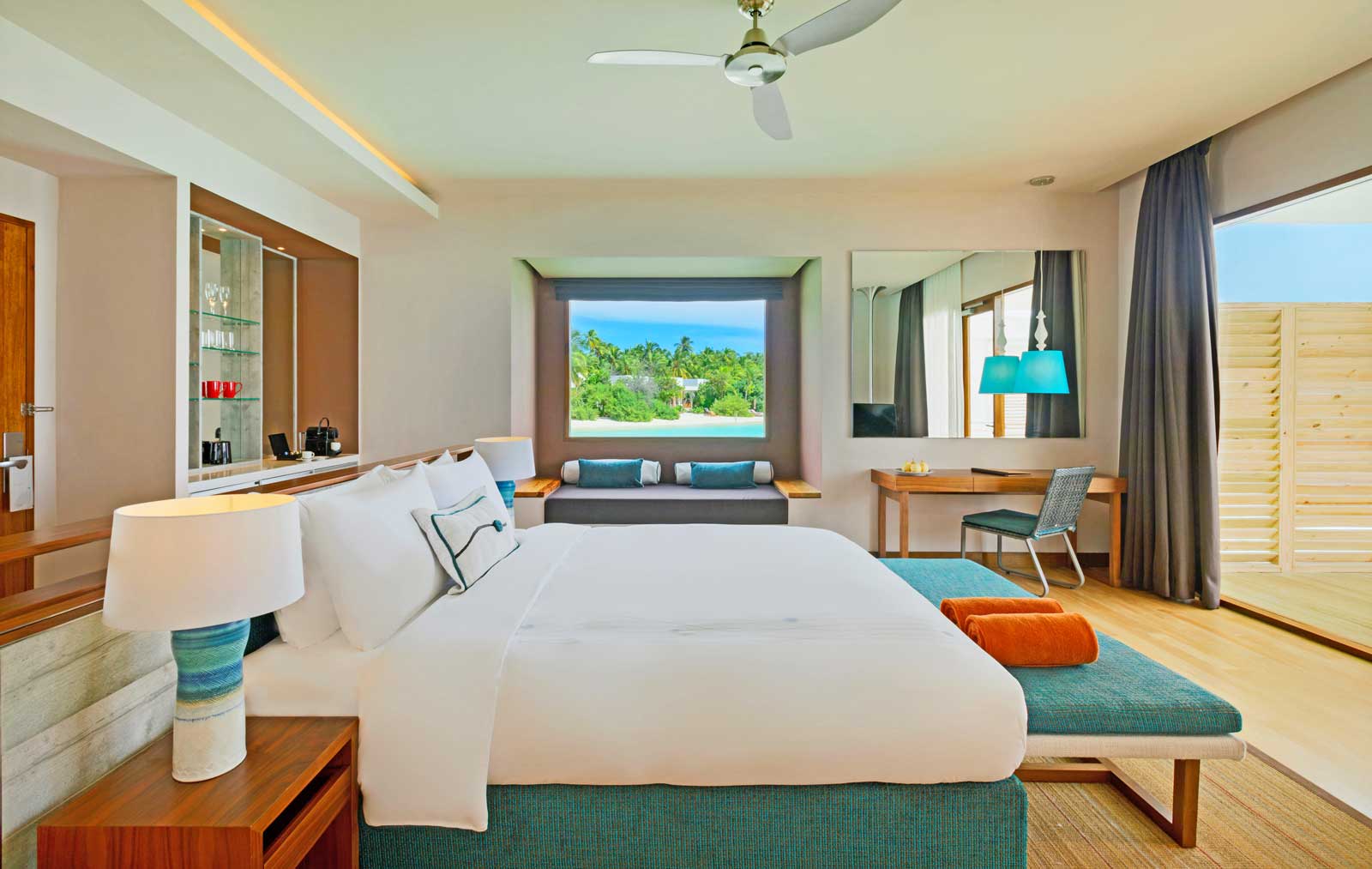 LAGOON VILLA WITH POOL
Beach Suite with Pool
The Beach Suite with Pool is 170 sqm in size and comes with a separate living area with a guest toilet, an en suite bedroom and a spacious outdoor terrace with a private, oversized plunge pool. The living room consists of a sofa, a seating area, an indoor daybed, a minibar and a Nespresso machine while the bedroom features a king-sized bed and indoor daybed; both rooms have LCD TVs with audio connectivity available. The en suite, open-air bathroom has a double vanity, a rain shower and a standalone bathtub for your leisure. The outdoor veranda consists of a seating area and an outdoor daybed as well as sun loungers by your very own, private pool – just the place to soak in the sun after a dip in the pool!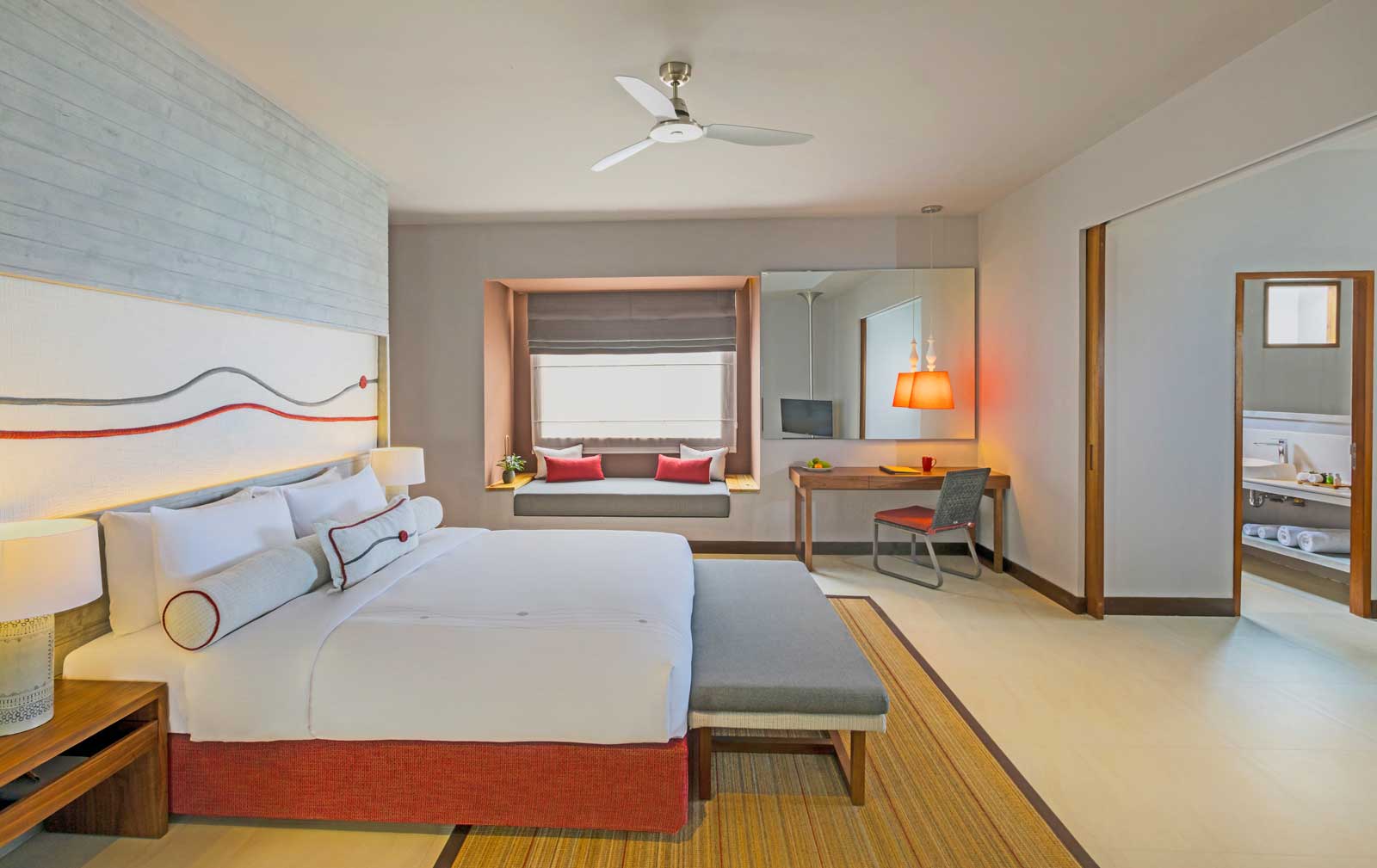 LAGOON VILLA WITH POOL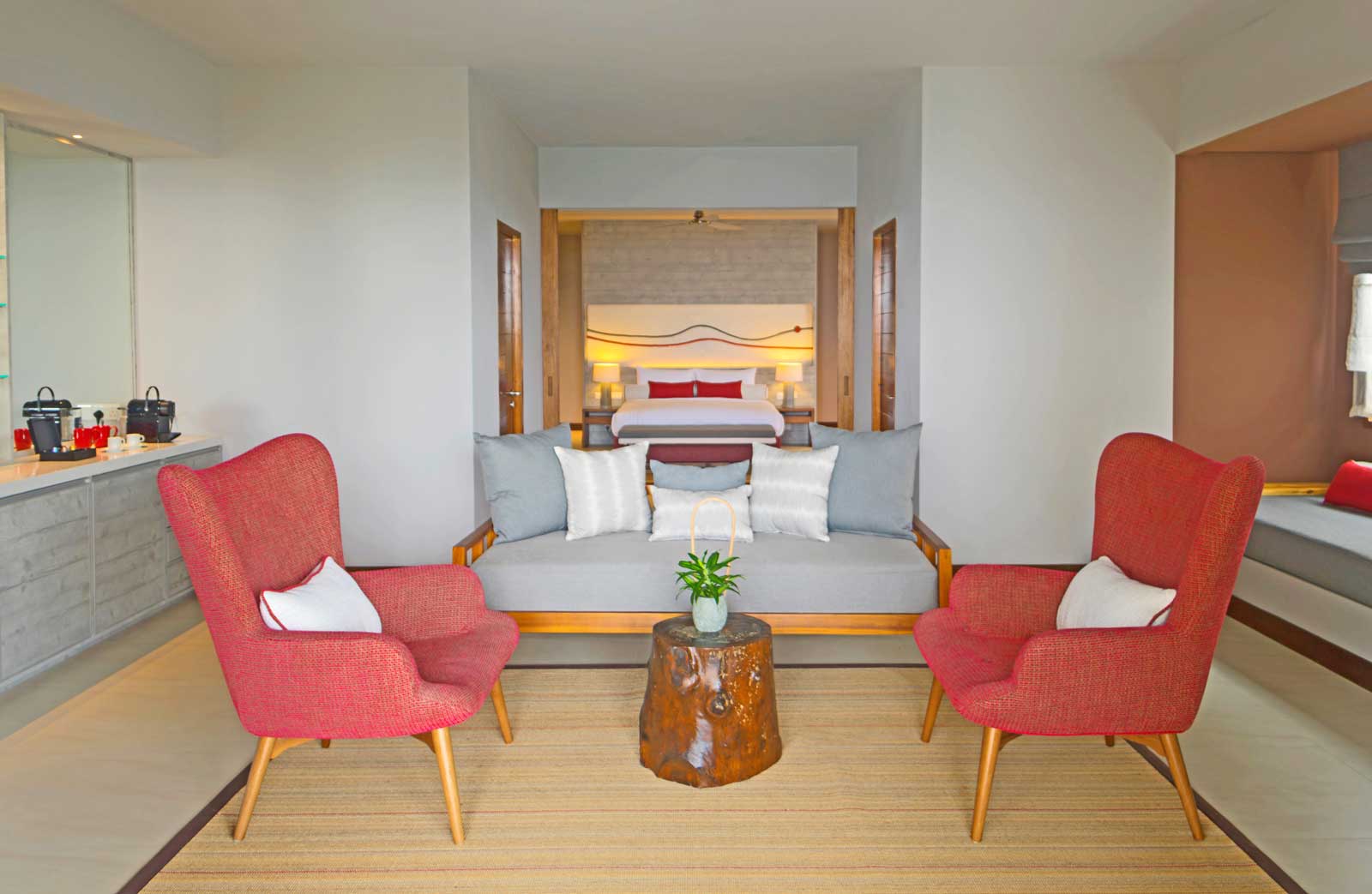 LAGOON VILLA WITH POOL
Dhigali Suite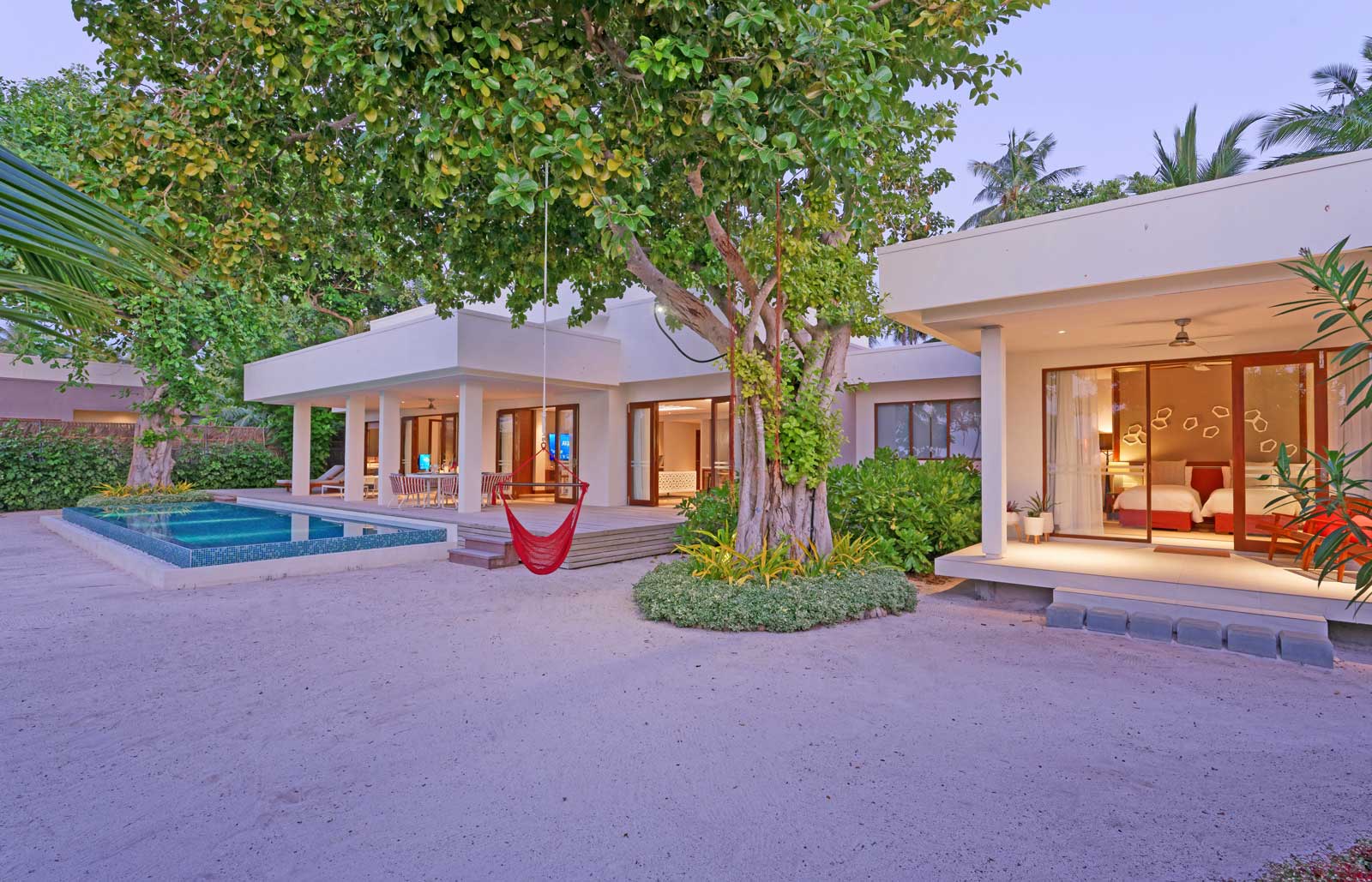 For friends travelling together or for families with older children, the resort has the Dhigali Suite – the jewel of the island villas. This villa is a massive 400 sqm in size with two en suite bedrooms, a living and dining area with attached guest toilet, a private bar and two separate outdoor terraces (one with an infinity pool overlooking the ocean), all enclosed within your own private courtyard! The master bedroom has a king-sized bed and LCD TV while the en suite, open-air bathroom consists of a double vanity, a rain shower and a free-standing bath. The second bedroom is connected to the villa via a hallway from the living area and consists of a twin bed as well as en suite bathroom – extremely ideal for children. The first outdoor terrace – near the master bedroom area – has ample space, with the private pool as well as sun loungers and an outdoor dining area nearby. The second outdoor terrace – attached to the second bedroom – is smaller in size, and has a seating area, an outdoor daybed and sun loungers.
Spend your day lounging in the pool with your loved ones and end the night with an al fresco dinner, all while being surrounded by the tropical beauty of the Maldives. Do note that this villa has its very own private butler service for your ultimate comfort!
DHIGALI SUITE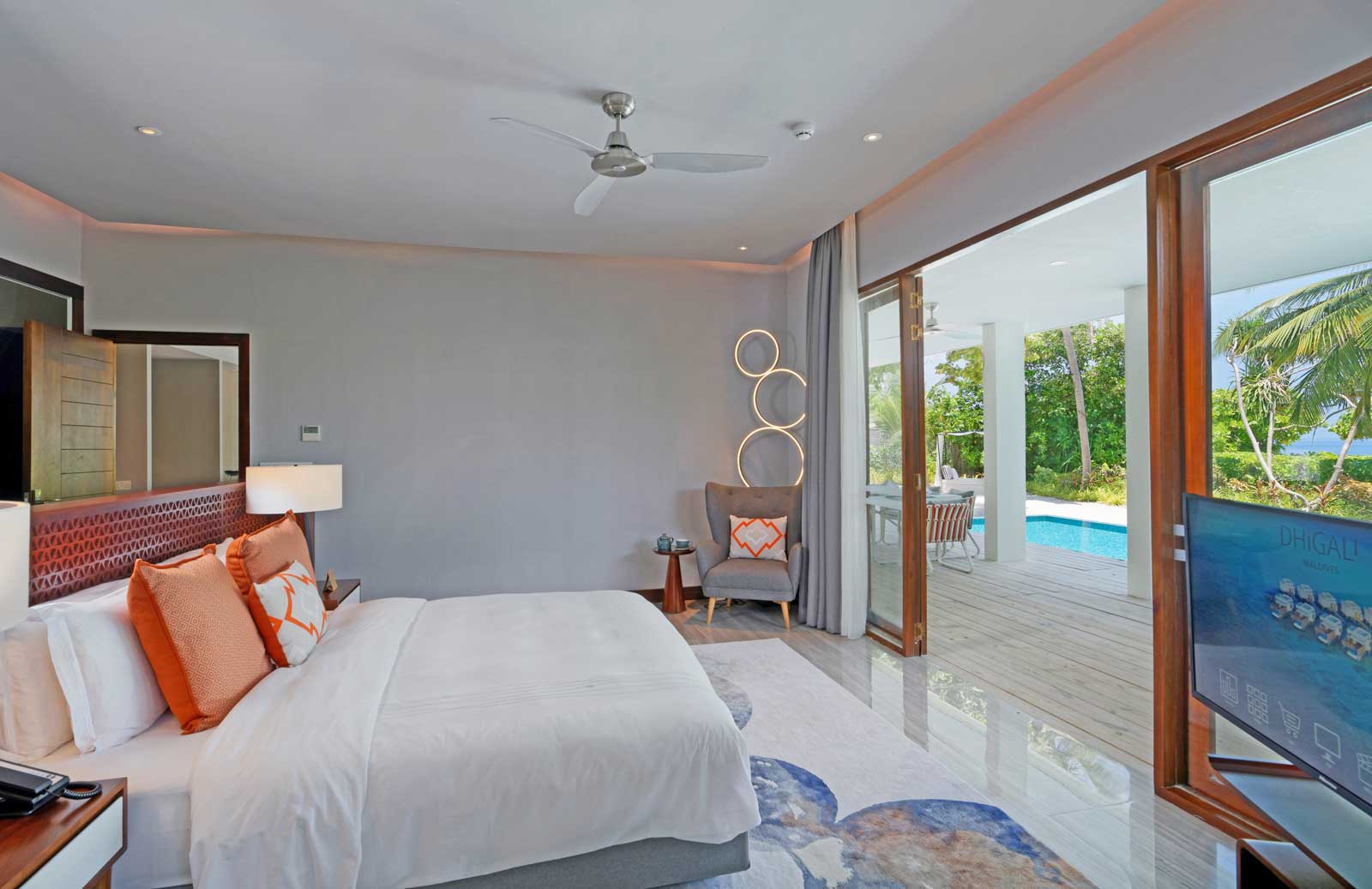 DHIGALI SUITE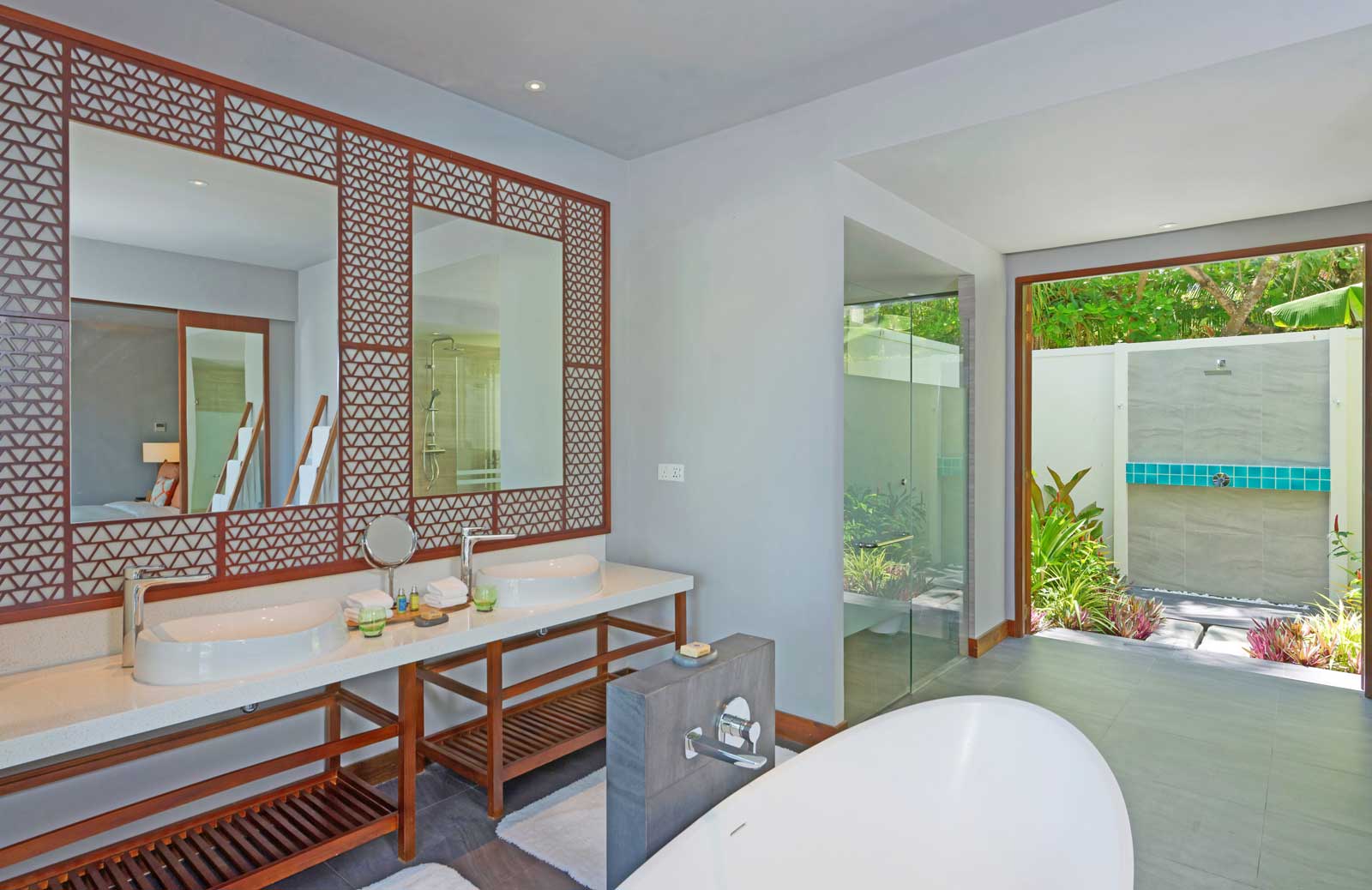 DHIGALI SUITE
Dining Options
Capers
: This is the main buffet restaurant of the resort, open for breakfast and dinner with a wide range of international dishes and local cuisine for you to sample. For a relaxed, low-key dinner night with your loved ones, Capers is the perfect spot with its comfy seating and tranquil setting.
Jade
: Open for lunch and dinner with an à la carte menu, Jade features light bites during the day with interesting Asia fusion dishes for dinner. Indulge yourself in exquisite dishes such as goat cheese mousse, smoked duck spring rolls and spiced chocolate kulfi with options for refreshing mocktails, signature cocktails and classic wines available for dinner.
Battuta
: Named after the famed 14th century traveller, Ibn Battuta, this restaurant follows his journeys, showcasing cuisine from all over the world, including North Africa, Asia and various Middle Eastern countries as well. Start dinner with a mezze platter from Lebanon, continuing with Moroccan harira (a spiced lamp soup), Chinese dumplings or Malaysian curry laksa (a curried noodle dish) – whichever you wish! For dessert, you have an interesting fusion of flavours such as cinnamon chocolate chai brûlée and coconut panna cotta. Open only for dinner, the restaurant has vegetarian options available as well as a special kids' menu.
Faru
: Faru, meaning 'reef' is the aptly named grill restaurant of the island, featuring continental cuisine, grilled meats and fresh seafood dishes. Located on the beachfront – with seating available both indoors and outdoors – the restaurant is open for lunch and dinner, providing you an array of delectable dishes such as grilled tuna fillet, pan seared reef fish and honey cinnamon marinated duck breast!
Café
: Stop by at Café for a quick refuel as you go about your day on the resort. The café provides you with different dining experiences depending on your needs, with gourmet cuisine, light snacks and freshly-made pastries and cakes along with a selection of different types of coffees from all over the world.
East
: Surrounded by native coconut palms and soft white sands, this thatch-roofed pavilion is the place to relax in after a day at the pool or water activities. Open all throughout the day, East provides you delightful cocktails, premium wines and beer.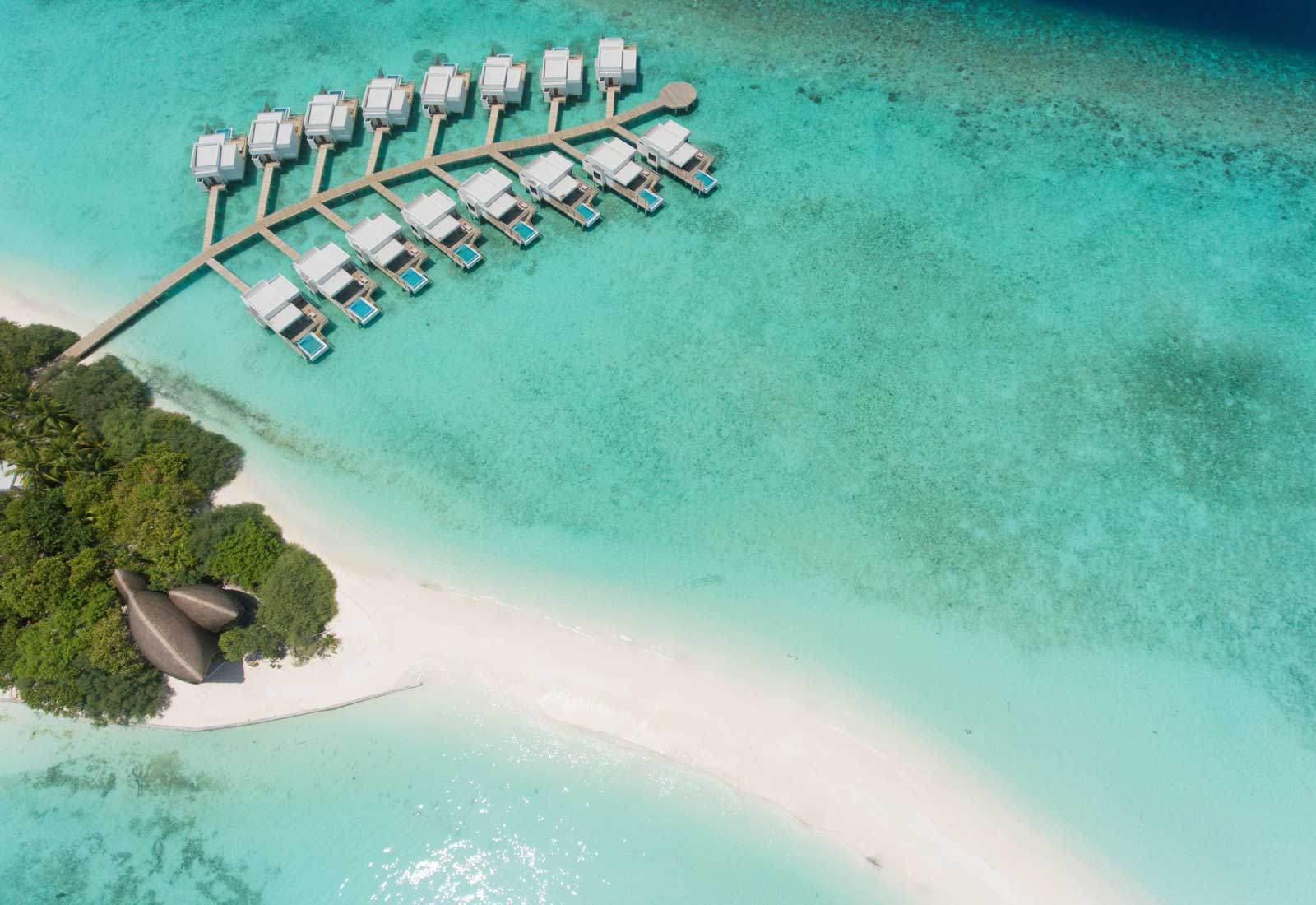 Haali bar gives a stunning view of this sandbank
Haali
: Meaning 'nest' – is the sunset bar of the island, named so because of its shape like a bird's nest. Situated on the west-side beach of the island, with comfortable sofas and swings, this is the optimum place to enjoy the breath-taking sunset views of the Maldives – with delicately concocted cocktails and light snacks for your indulgence.
Pizzeria
: For a quick snack after a day of activities, Dhigali has a 'Pop Up Pizzeria' from where you can simply order and take away your choice of pizzas. Located between Haali Bar and Faru Restaurant, this unique 'pop-up' offers traditional as well as interesting flavours of this age-old favourite – sure to appeal to all palates!
Dhigali Spa
Surrounded by green fronds and coconut palms, Dhigali Spa is an oasis of calm, designed to provide you the ultimate unwinding experience. The spa has twelve treatment rooms, a steam room, a relaxation lounge, an outdoor pool with daybeds and a shop which sells boutique spa products. The spa has various packages available including the 'Junior Spa' for the resort's younger guests aged 4-12 years, 'Family Time' for 'Mother and daughter' and 'Father and son' treatments as well as special beauty and body care treatments available for expecting mamas in their second and third trimesters. Additionally, guests can also take part in guided group classes for yoga and meditation.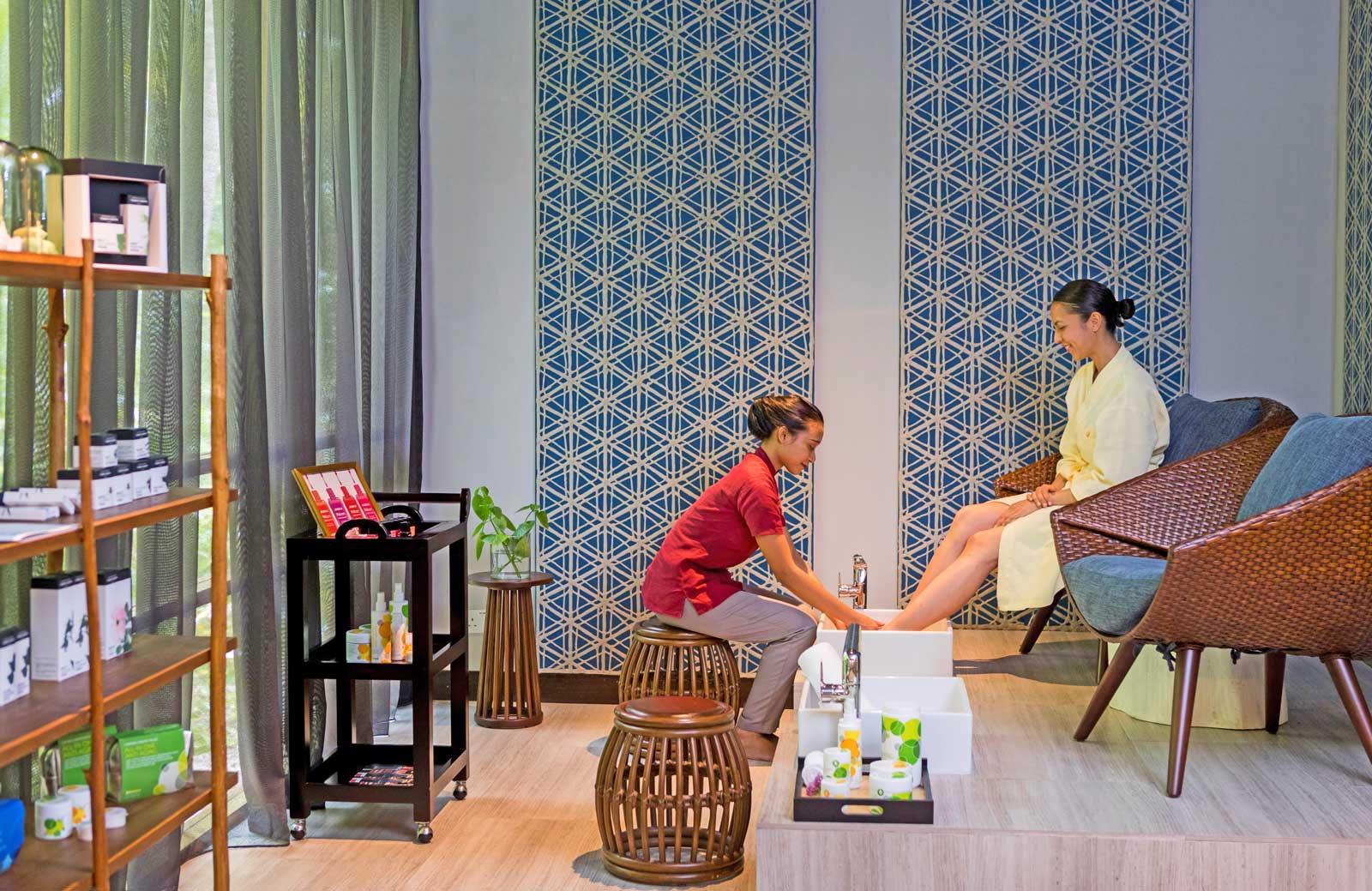 Therapist giving a pedicure at Dhigali Spa
Indulge in a variety of body massages, Indian ayurvedic therapies, body scrubs with indigenous ingredients, facial treatments, bath rituals, manicures and pedicures. For first-class pampering, treat yourself to the signature Dhigali treatment which combines Balinese, Indian, Swedish and Thai massage techniques with aromatherapy oil and a cucumber and honey facial!
Recreational Activities
For your entertainment, Dhigali Maldives has a range of activities for you to choose from. For the underwater enthusiasts, the resort's PADI Dive Centre has beginner and advanced PADI courses as well as diving and snorkelling excursions. The resort's house reef is beautiful and healthy, with a variety of hard corals like table corals and brain corals and underwater fauna for divers and snorkellers to explore. Additionally, you may also encounter massive schools of fusiliers, big groupers, napoleons, eagle rays, black reef tip sharks, lion fish, turtles and lobsters; depending on the season you will also likely see manta rays along with nurse sharks and lemon sharks as well!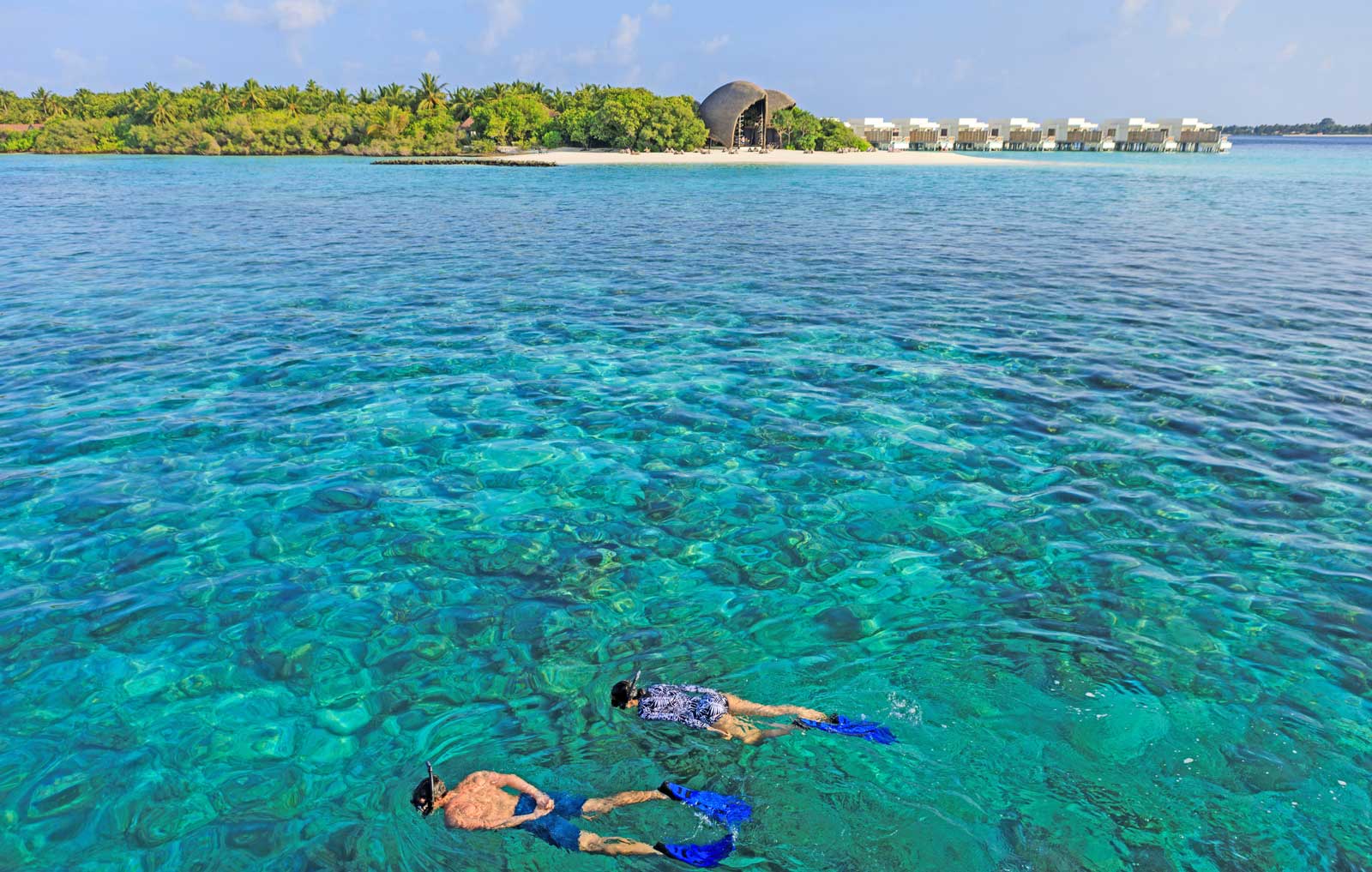 For over water sports aficionados, there are multiple activities available including jet skiing, fun tubing, water skiing, parasailing, wakeboarding and kneeboarding. Moreover, there are also non-motorised sports available such as stand up paddling, kayaking, windsurfing and catamaran sailing.
In addition to these activities, the Recreation Centre of the resort also organises various excursions such as glass bottom boat rides – from which you can explore the house reef above water – dolphin cruises, sunset cruises and fishing trips.
Whichever type of vacation you are after – whether its relaxing by a private pool with your family or exciting underwater adventures with friends, Dhigali Maldives provides it all for you; your tropical vacation, designed specifically to suit your needs!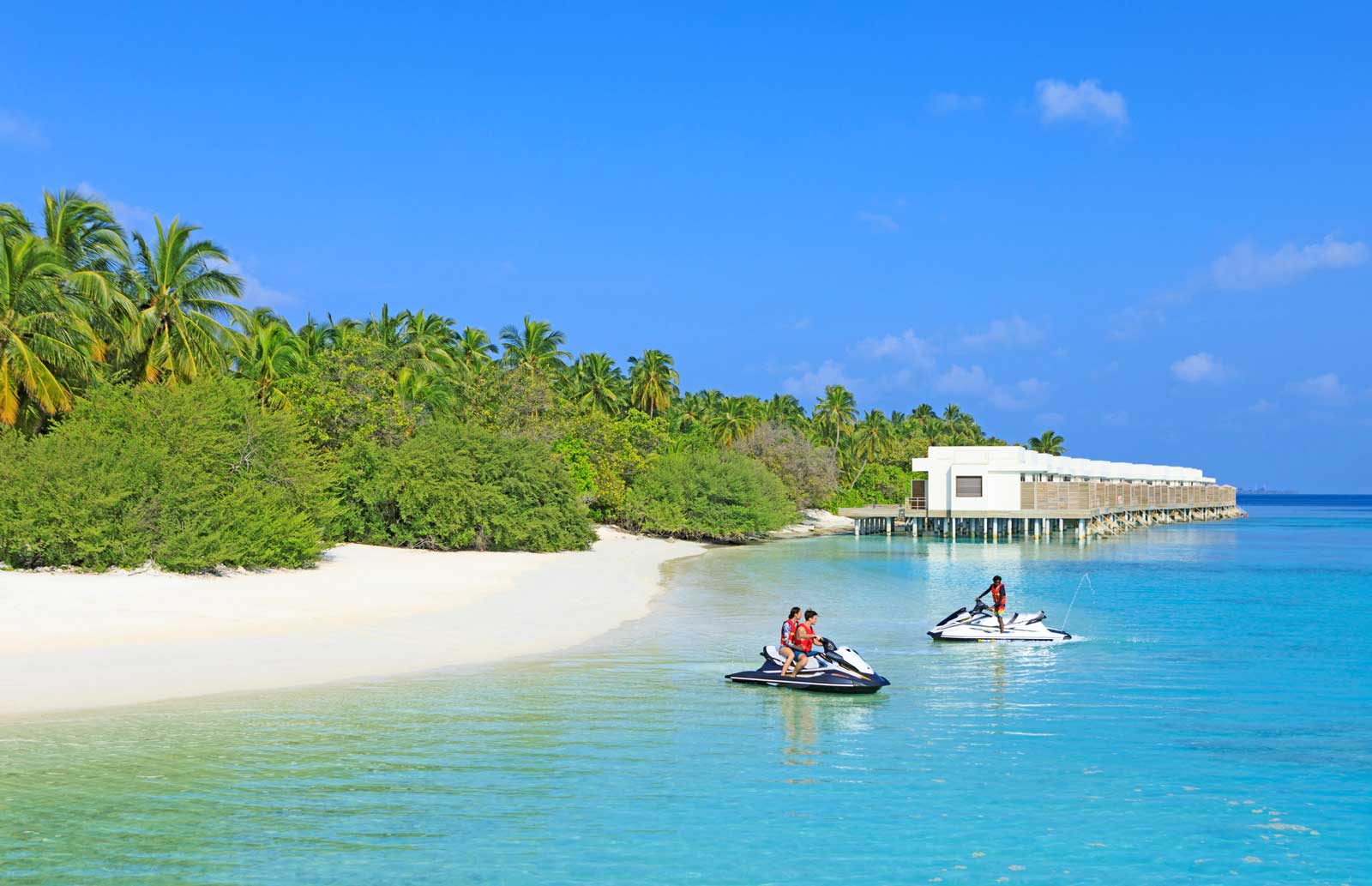 JETSKI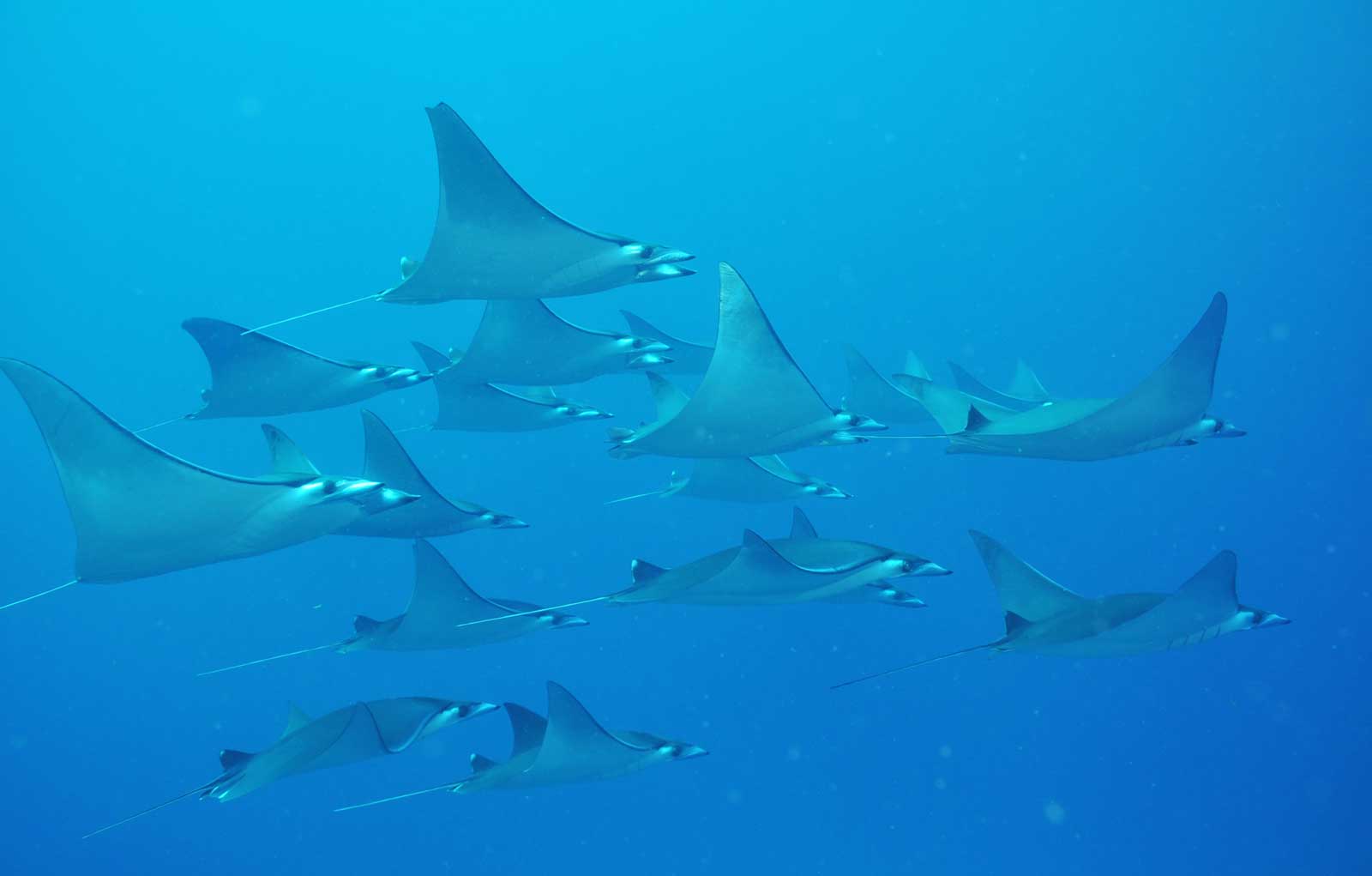 EAGLE RAYS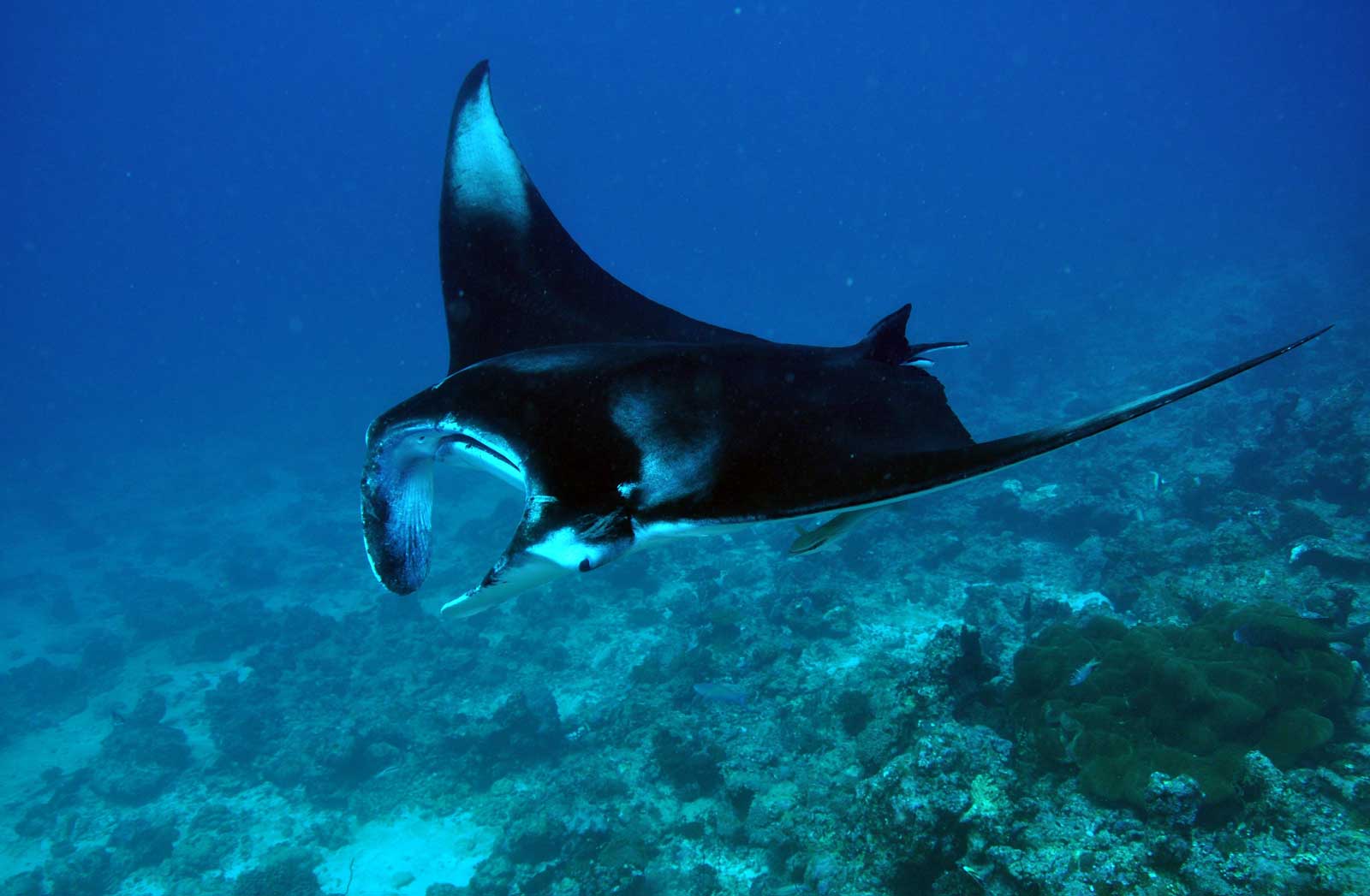 MANTA RAY
Dhigali Maldives Villas And Facilities. #maldives #dhigali #privateisland #island #maldivesislands #maldiveshoneymoon
Dhigali Maldives Villas And Facilities
Lily Beach Resort Maldives - Must Know
Conrad Maldives Rangali Reveals Photos Of The Underwater House