Guest Learns Hard Way Not To Smoke In Room
Smoking in room is prohibited in all Maldives resorts. Smoking makes the room smell very bad, it smells bad even for smokers themselves. Getting rid of this horrible smell is a challenge and consumes time and money. The prohibition also serves safety purpose.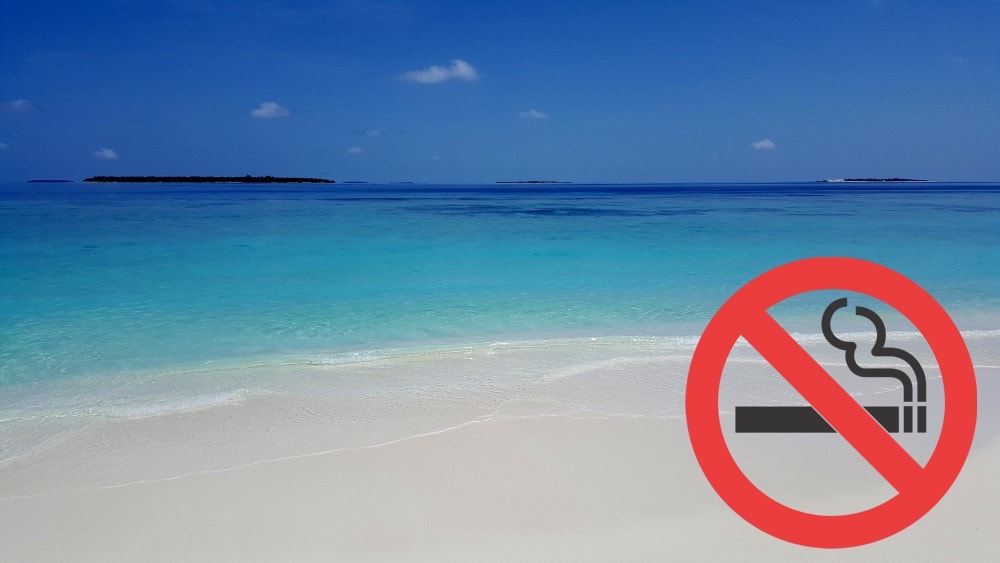 Despite the non-smoking policy a guest has attempted to smoke and ended up in a very bad situation. He smoked in the Jacuzzi and left his cigarette on the side of Jacuzzi. Not sure how long and why he kept it touching the Jacuzzi rim, it burnt the Jacuzzi. When the Room Attendant came for servicing he saw a cigarette shaped area on the Jacuzzi rim burnt and turned black. He informed the matter to his superior and management decided to meet the guest.
Upon questioning the guest agreed that he smoked while in the Jacuzzi and mistakenly left the cigarette on the rim. The Arab national got fined by $1200 and resort had to put the villa out of order. That particular Jacuzzi was not sold in the Maldives. Resort had to place an order and wait for weeks to get it. The amount of fine was cost of the Jacuzzi, but the resort suffered a bigger loss as room had to be kept empty for weeks. It was unclear if any booking were affected. Anyway, guest learnt hard way not to smoke in the room.
Guest learns hard way not to smoke in room. #Maldives #smoking #nosmoking #cigarette #island #holiday