Grave Health Risks And Tips For Pregnant Tourists In Maldives
In my 10 year old tourism career I came across many pregnant women enjoying holiday in the Maldives. Not even one knew the absolute must-know health information and this could be first article ever written on the topic in regard to Maldives holidays.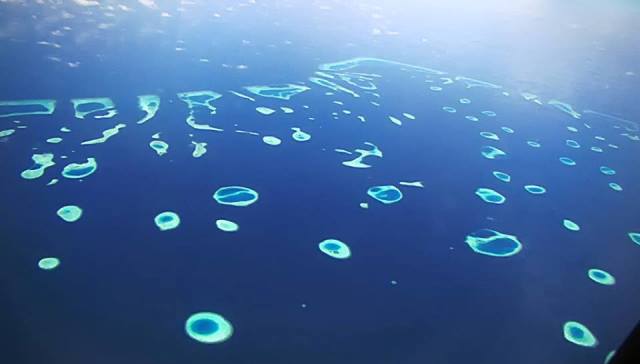 The pregnant women tourists I met may have been lucky that as soon as I came to know I always briefed them and gave a special attention. Even then some guests forgot and I had to remind in the appropriate time. Every time I came across such guests I wished if they were aware of the risks and knew these crucial health tips before arriving to Maldives, because of the grave danger it involved. But, I also felt lucky that in many cases I was able to explain before they fall into risks. Still, some tourists took it lightly and my uncomfortable feeling forced myself to take some proactive measures to prevent any possible tragedy.
Did you know there is possibility of getting your baby aborted in your Maldives holiday? Yes there is chance if you were not careful with it. With right information and attention it would be safe to enjoy a typical Maldives holiday.
Health tips for pregnant women on holiday
1. Your doctor mostly likely have told you to avoid shocks to the body. This involves avoiding bumpy driving which many seems to follow very well. But, when you come to Maldives your trip most likely involves sea-based transfers. This is where most guests forget to prepare on advance and once on board you hesitate interrupt the crew.
I recommend that you let resort know that you are pregnant, before arrival to the Maldives. Also request your transfer to be arranged in the biggest speed boat possible, bigger boats are more stable on choppy waters. Take the very last seat in the boat, to do this you need to stay in the very front of the group so that you could be the first to get on board. Never take first row seats or even in the middle, it could be a grave danger. Even calm seas are often bumpy in speedboats, and sometimes you observe sea to be calm but after some travelling the open ocean becomes choppy. So, dont take unwanted risks. Go for the last seat in the boat. If that seat was occupied you could tell crews and request for that. Be polite, but dont accept any other seat.
Transfers between the resort and airport are usually scheduled according to your international flight. You have to take the transfer arranged to you. What if the sea is rough when your flight lands? There is little you can do. You may be able to get transfer from a later scheduled boat only if available. For this reason, I recommend you book 1 night in Male' or Hulhumale' before going to resort. Then check weather conditions and plan accordingly. Dont forget to inform resort about your plans, so that they could reserve seats for you.
If your chosen resort have transfers by seaplane this would not usually be a concern unless it also involves some travel by dhoani or speedboat. Some resorts do have a short distance of travel by dhoni after seaplane lands in lagoon which is not rough. Dhonis (wooden boats) are much more stable on the water. Still, you should take last row seats for your safety.
2. During your stay in the Maldives you may take part in many excursions. It is highly advisable to check weather conditions. Sometimes you also visit desert islands or sandbanks. You may be asked to jump off the boat. Its not high for a normal person to jump off small boats. But, if you are pregnant don't do that. Ask your partner or crew to help or make another arrangement. You may also mention it while booking your excursions and inquire about the arrangements.
3. Dont consume alcohol if you are pregnant. I observed all guests follow this strictly but thought to mention just in case.
4. Maldives islands are very tropical and exotic. All resorts have pest control measures in place. To prevent mosquito infestation the resorts do fogging, usually in the early morning around 3.00 - 6.00hrs and 16.00 - 18.00hrs in the afternoon. Dont breathe fogging smoke. It has a mixture of diesel and chemical(s). There are many chemical to use with diesel such as Pyrethrin, Piperonyl, Permethrin, Butoxide, MGK264, Baytex, Baygon. I dont know exactly which of these chemicals are harmful to breathe during pregnancy, so I would advice not to breathe fogging smoke at all. So far I know that different resorts use different chemicals. Many resorts have contracted pest control from third party companies who follow good safety standards. I had been breathing this smoke often at different resorts and have no health problems. So, for normal people I would say its not harmful but for pregnant women it is highly advisable to stay away.
There is an approaching "boom" noise during fogging when the person walks with the machine and smoke follows the wind. You could get aside for a minute or go to rest room. If you are in the room close all doors and turn off the AC. If its early morning hours I wouldnt advice you wake up just to turn off AC, it would not affect much if the doors are closed.
5. Juices like lime juice or pineapple juice may not be taken strongly. Your doctor may have briefed better on these.
6. As a precaution I would advice you do a scan after landing at Male' International Airport, especially if you arrive within the first 3 months of pregnancy. There are companies that do mobile health care service here in Maldives. I occasionally got this request from guests and arranged doctor to visit guests at airport. Airport also have a Health Post but I doubt there is any scanning machine. If you have time you could also visit hospitals in Male' or Hulhumale'. Hospitals in Maldives are often packed with people. Hence, more advisable is to consult a home-visit doctor at airport. Some of the resorts also very good, but small scale, clinics. You could check about the scanning while planning your holiday.
7. If you are feeling nausea or vomitish, I would advice to drink young coconut juice. It is great energizer and probably the most recommended drink in the Maldives hospitals. It is also an anti-aging super fruit. From my personal experience I would say its a magic fruit for the sick. Besides, it a fruit and tastes great. I would suggest you drink one daily even if you are not sick. It is available in many resorts.
P.S.: Please note that I am neither a chemical expert of any kind, nor a doctor, just sharing what I have learnt from my experience at various resorts in the Maldives.