Chinese Guest Deposits Live Crab In Safety Deposit Box
22 MARCH 2017
A resort in North Ari Atoll has found a live crab in one of the guest room's safety deposit box. When questioned the Chinese national said that he put it in for safekeeping and received a fine of $300 for breaching resort's environment protection policy. The luxury resort had come across similar cases before but nothing more hilarious as this. It is common in Maldives resorts to have environment policies to protect and preserve the nature. In this case guest learned a lesson the harder way.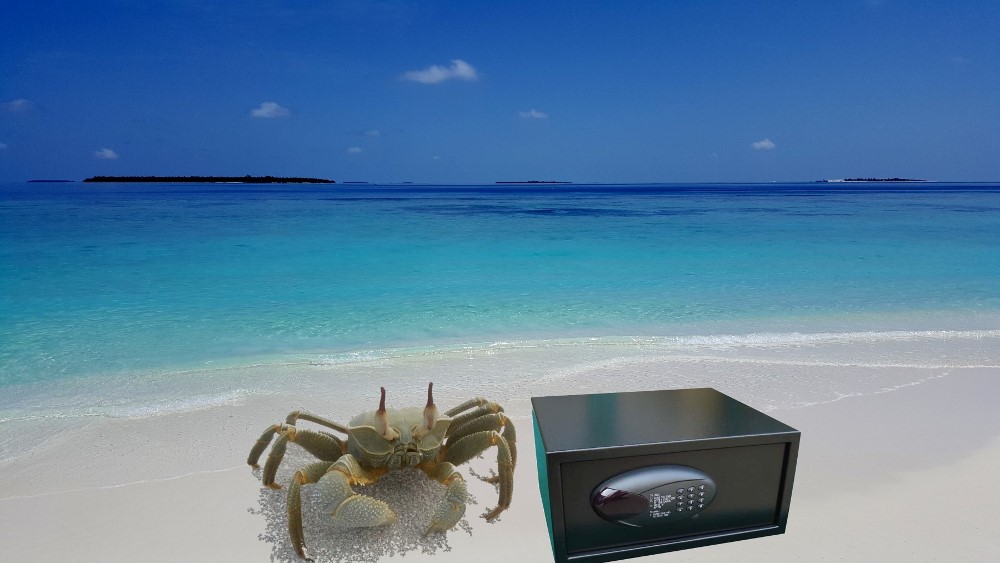 Ali, the Room Attendant, serviced the villa just like any other day. Once finished he went to Housekeeping Department and brought in laundries given by guest the previous day. He opened the closet and put the clothes oh hanger. As he was folding the laundry bag he noticed a tic-tic noise coming from the safety deposit box. The door was little bit shaking at times as if something was slightly banging it from inside.
Not wanting to touch the safety box (due to security procedures) Ali called his supervisor. To Adam it was something unheard in his career which made him rush to the villa. Once he got there it was exactly what Ali had told him. A strange noise was coming from safety box as if something was hitting the door.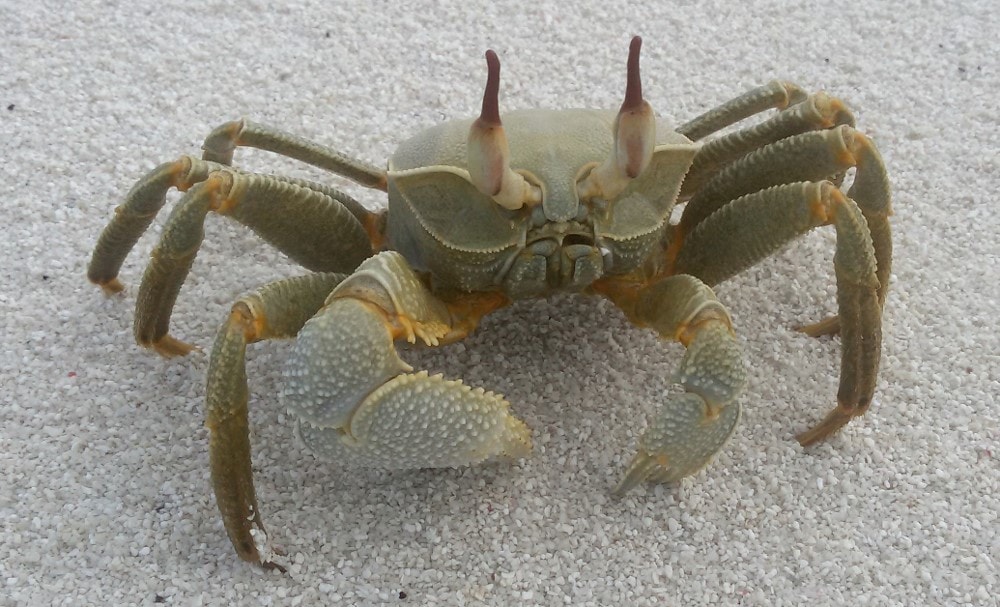 Ali and Adam waited for the guest to arrive. Once met they asked the guest to open the safety deposit box and guest complied. He keyed-in the combination and opened the door. As he was doing that a big crab jumped out and went straight under the bed. Stunned by what they saw they began questioning the guest.
The guest said he caught it from beach and kept it in for safe keeping. When asked why he put it in the safety deposit box the guest replied that he put one in bath tub first and it escaped when he was away.
They asked him why he catches crab and guest said he wanted to eat it. He said he had a small rice cooker which he brought with him all the way from China.
Ali used his broom while Adam kept the entrance door open. It took a while before they were able to lure the crab out of the room.
Under the resort's environment protection policy the guest was fined by $300.
Chinese guests are known for catching beach crabs and many resorts have come up with an environment policy that includes fines for various breaches including catching crabs and standing on coral.
At night if you see flash lights on the beach that often become crab hunting. Security officers usually stop these activities on the spot.
Chinese Guest Deposits Live Crab In Safety Deposit Box. #Maldives #crab #travel #news #breaking