Maldives Resort Ranking Gets First Major Algorithm Update
4 Apr 2016: This was the first major algorithm update since the introduction of
Maldives Resort Ranking
about 9 months ago. Despite being a major update the changes are slight, most of the resorts moved 1 or 2 positions. Cocoa Island had been maintaining #1 position for more than 3 months and update did not have any affect on Cocoa Island. Prior to update Mirihi was ranked #2 and now dropped to #3. Mirihi and Gili Lankanfushi are now competing very closely for #2.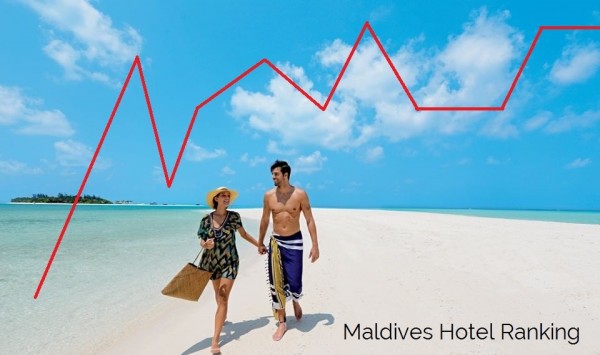 As you might have noticed this update has introduced some new resorts to the Maldives Top 50. It is an indication the resort has succeeded a remarkable achievement in the past few months compared to previous years. The ranking algorithm do no differentiate a review of last year from this year.
This algorithm change reflects how you rate an "Excellent" and a "Poor" or "Terrible". If you give 10 points for an "Average" the algorithm gives 20 points for an "Excellent. Likewise a "Terrible" would get -20 points.
All in all the Maldives Resort Ranking is now more relevant in terms of "Happiness".
Tripadvisor's best 25 hotels in 2016: 2 from Maldives
Amilla Fushi: ranked #21 in Maldives, could be better
How to save 36% on Conrad Maldives