Maldives Holiday - Essentials To Bring With You
What are the essentials you want to bring with you when you are going to the Maldives? This is not just one of the frequently asked questions but also one of the most important. Because if you miss something it may not be easy for you to get it during the stay or it would be quite expensive as Maldives is an upmarket destination where almost everything is imported from other countries. Anyhow below is the list essentials I would recommend to bring with you.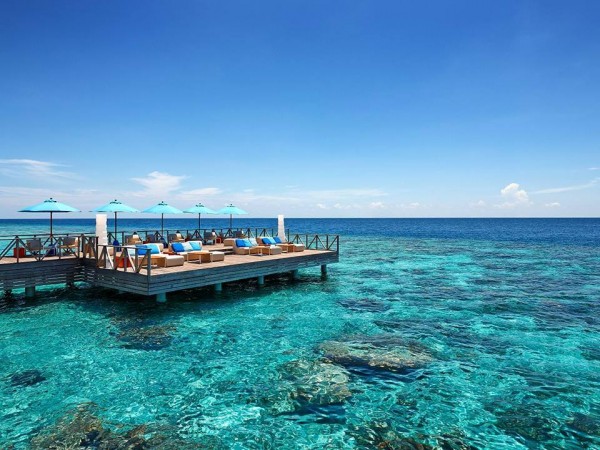 Sun cream
– sun is strong in Maldives, without creams your skin could get sun burnt and if it happens it could spoil your entire holiday. After paying a lot of money you would not want this for sure. It is true that many resorts have guest shops selling these creams but I would recommend to bring this item with you to make sure, just in case. I would recommend factor 50. You may not feel sun is so powerful, especially if there is a cooling breeze like in many cases in the Maldives islands. Do not take unwanted risks, just apply the cream and enjoy your holiday with ease of mind.
Underwater camera
– Most beautiful part of the Maldives lies underwater. Be sure to take an underwater camera to capture your once-in-a-lifetime holiday. Colourful corals and fish of different sizes and species are attractive and worth investing on a good camera. I would highly recommend GoPro.
Chargers
– If you forgot this item you would regret a lot, so be sure to double check. It would be almost impossible to buy chargers from resort. In case it happened the only workable way to throw a good tip to one of the staff and ask to get one. Still it often takes days as staff buys it from capital Male'. Charger for phone, camera and whatever electronic you are carrying are essential to bring with you.
Adapters for your electronics
– Maldives uses UK type sockets. If your electronic devices use any other type you would need an adapter, some people call it electronic plug or multi-plug. In case you missed, many resorts provide this in room, free of charge. If not you can always request at the reception or ask your room attendant. This is not a big problem but it is always advisable to bring yours. A travel adapter would be perfect.
Kindle loaded with books
– Many people still enjoy reading books at the poolside. If you are to carry paper books it would occupy too much space in your luggage. Solution is to go for a Kindle.
Salty snacks and chocolates
– Most of the resorts provide mini-bar in the room with snacks, but the prices are often high. If you are the type of person who eat lot of snacks then it is better to bring along some snacks.
Snorkeling gears
– You can rent snorkeling gears from resort. If you are staying like 3 weeks or more it would be cheaper to have your own gears. Also you can pick and choose different brands and quality to fit to you perfectly if you buying from retail outlets. I would not recommend to buy this online as mask should fit to your face, otherwise water will slip in and it will be very annoying to empty every few minutes.
Toiletries
– Tooth brush, tooth paste, shaving kit, location and perfume are essentials to bring. All resorts provide free shower gel and shampoo, but you may want to have your favourite brands. Guesthouses also provide free toiletries such as shampoo and shower gel.
Mosquito repellent
– Most of the time this is not a problem. Tropical islands are fogged to control mosquitoes but sometimes there some around. It is good to bring a small bottle of repellent or few mosquito bands. If you are staying at resort this is generally nothing to worry about. If you are staying in a local island then this is a must. Some guesthouses do provide a free bottle.
Medicines
– If you are taking prescribed medication you can bring it with you. Many European medicines are not available in Maldives and there is also quality difference.
Flip flops
- On beaches you can walk barefoot in most resorts. For walkways and other sandy place or jetties a flip flop is more comfortable than barefoot. If you brought a high heel you can't walk easily in it on the sand or wooden jetties.
Tip money
– Small denominations of US dollar for tips will help you get a great service at the resort. This is not a requirement but it is the norm of many guests.