Missing MH370: Maldives Eye Witness Furious After Authorities Concluded His Claim False
22 March 2014: Last week some islanders from Kudahuvadhoo, Maldives, reported sighting of a large low flying aircraft. The Maldives Police and National Defence Force started an investigation and just after 2 days the authorities told press that the claim was believed to be false and further investigation was underway. This was again published on the local news and in the comments readers criticized people from Kudahuvadhoo for false report. That was when this furious person from Kudahuvadhoo stepped forward to respond the criticism.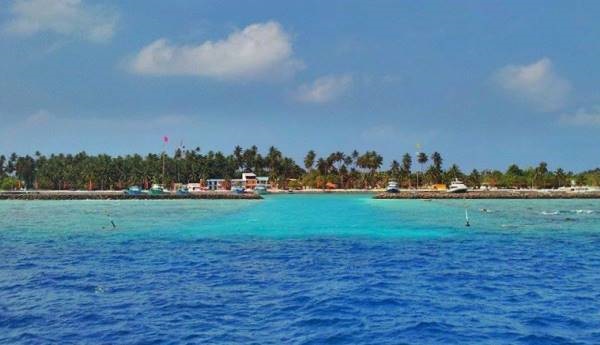 Kudahuvadhoo, Dhaalu Atoll, Maldives
"Dont go check that area, go Kazakhstan and search there. Ahhh yes, we were blamed just because we reported sighting a large low flying plane. That wasnt enough, military even flirted their radar could see everything in the world skies except what we reported. I swear if the international search team finds it in India Ocean you could only imagine what I would do for people who laughed at me. Next time I will not even report such thing. Then they would stay there forever searching oceans around Malaysia.", said Rashaad Adam.
Meanwhile, many Maldivians question which plane was that and why it flew so low. They say that has to be checked properly and where the plane went has to be checked, even if its not the missing Malaysian Airlines flight MH370. Read
Residents claim to have seen low-flying aircraft in Maldives.