Luxury VIP Seaplane Charter By Maldives Finest
Maldives Finest is pleased to announce that we are now offering to charter luxury seaplane for VIP guests who want private transfer to resort or private island. We are able to offer 2 different seaplanes, one is a 8 seater and the other can accommodate up to 10 passengers. These VIP seaplanes are fully airconditioned and seats are more comfortable and ultra clean. Due to the limited availability we recommend to do reservation with us as soon as possible, we can also serve for last minute requests but we may not be able to honour all.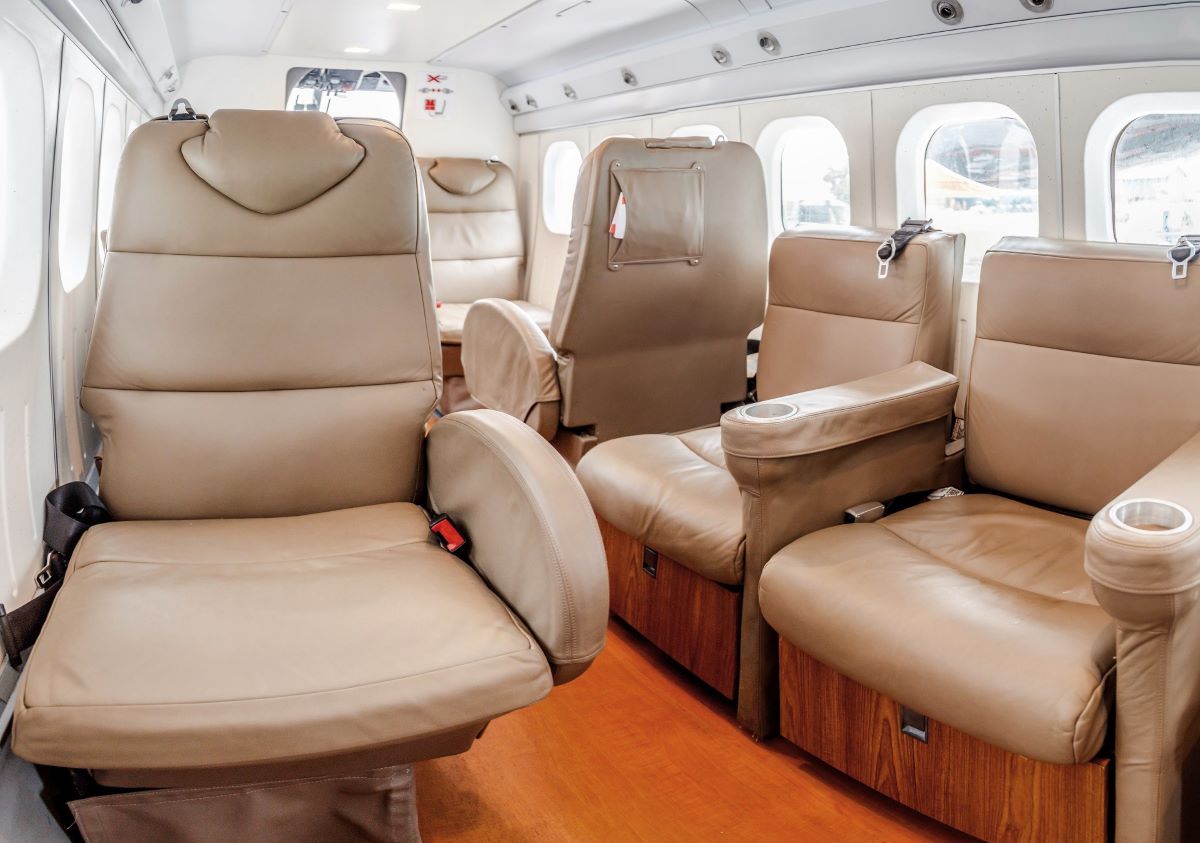 Interior of the luxury VIP seaplane
The regular seaplane is not airconditioned, there are 2 powerful fans near the cockpit to cool the cabin. More than that, these are small air vents in windows that does cooling more efficiently. Seaplane journeys are very special, views of the islands and different colours of lagoons that take so much of natural shapes it a natural wonder. These is no better way to immerse into this wonder than taking a photo flight. If your airport transfer is by seaplane, consider it as a photo flight as well.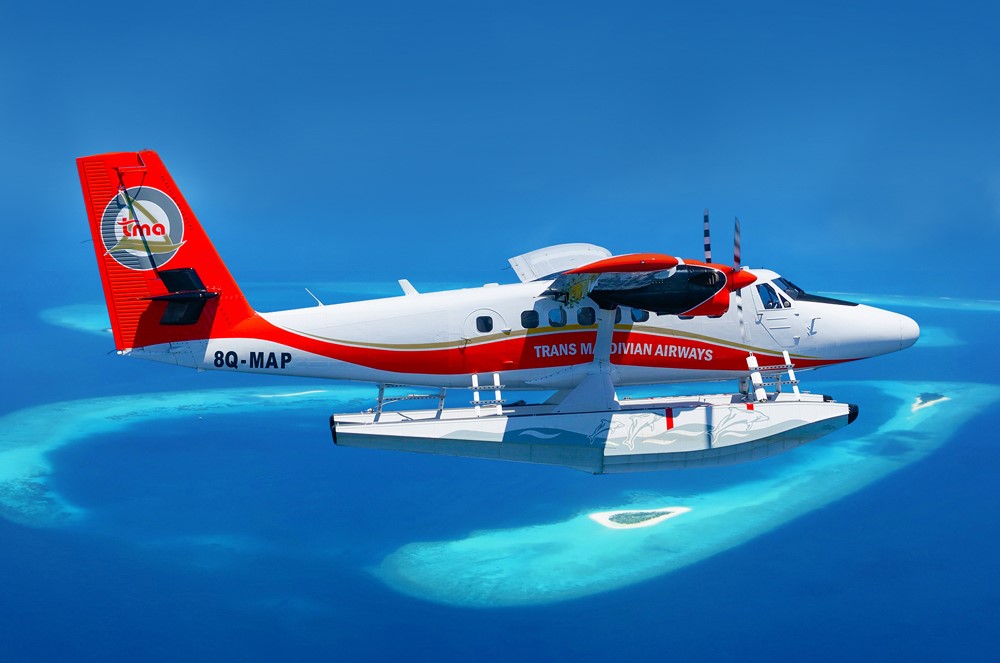 Seaplane aerial view over the Indian Ocean
Luxury seaplane is now available for charter as photo flight and other purposes such as visiting sandbanks or virgin islands for some private time alone, just you and your loved one. Food and beverages can be arranged for your wish. You can decide if a butler should be around or just when you need some bites.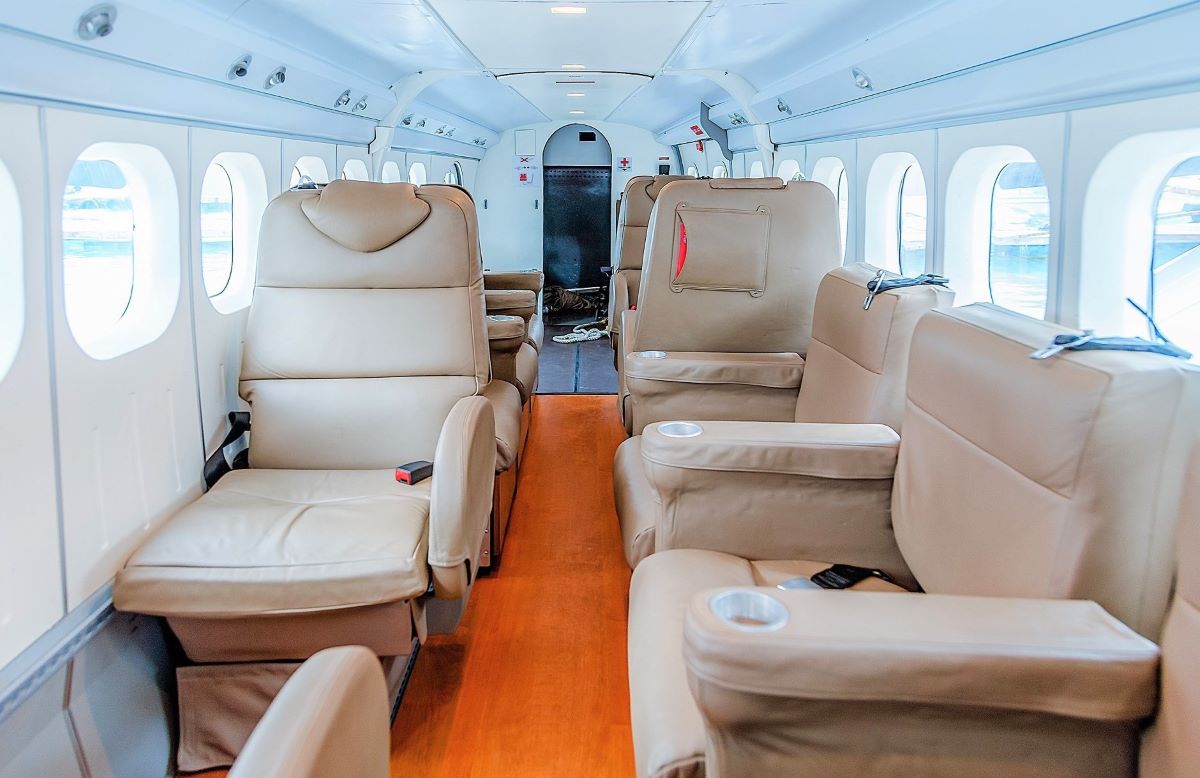 Configuration of luxury seaplane for VIP trips
Maldives have over 10 domestic airports and there are many domestic flight movements. But, there are no domestic aircraft that has luxury configuration. If you are planning to charter a luxury flight the only available option at present is the seaplane, we offer
VIP airport services
along with the luxury seaplane chartering. Domestic airports are often located on separate islands or on local island, guests travelling to resorts would also need a luxury yacht which we can arrange. If you charter VIP seaplane or regular seaplane it could go directly to the resort. Some resorts do not have platform to alongside the aircraft. In that situation the aircraft may be able to alongside the beach, it depends on many factors such as geographical characteristics of the destination island and weather conditions. Sometime island have large lagoon suitable for seaplane landing but due to weather conditions the sea becomes rough and seaplane could not make it. This condition is very rare. This sometimes happen to resorts with fixed platform and regularly seaplane flights, some weather conditions obstruct seaplane landing few times a year and it is exceptionally rare.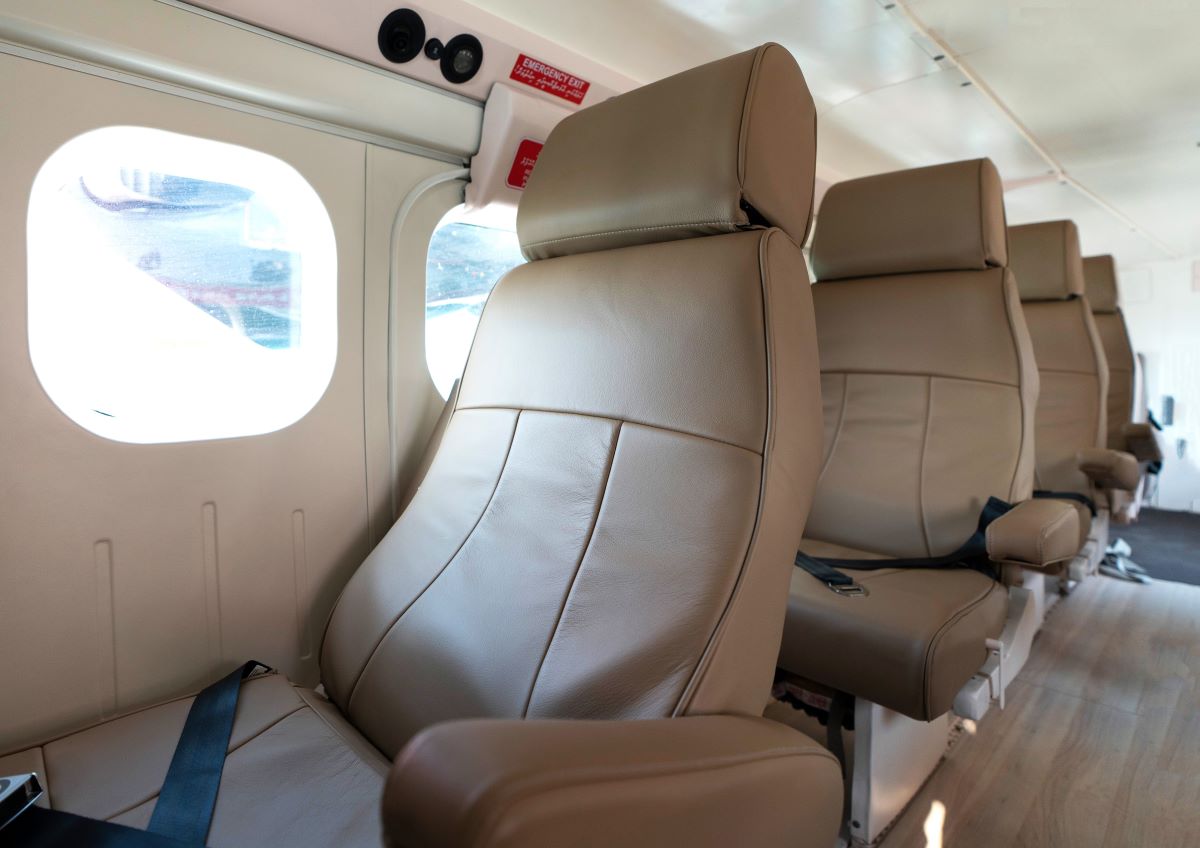 VIP seaplane interior
Note: I am the General Manager at Priority Maldives and Maldives Finest is our luxury holiday division. I have personally travelled on seaplane for about 200 times in the past 2 decades. Seaplane never fails to offer an enjoyable ride, every time.