World's Largest Underwater Restaurant Arrives Maldives
Maldives, a country which is formed on 1190 low-lying islands, has always been famous for its beaches and coral gardens. The country's islands are distributed into 26 atolls and all these are blessed with the beaches and the underwater beauty beneath it. As a result, the tourism industry is the most successful industry in the country. A number of low-lying islands made to beautiful resorts where tourists from all over the world can come and experience the stunning beauty and its serenity. The islands have beautiful, blue and shallow lagoon water which even has deep passages between the atolls. The main islands lie on the edge of the atolls. Tourists could also visit sandbars and dive underwater caves.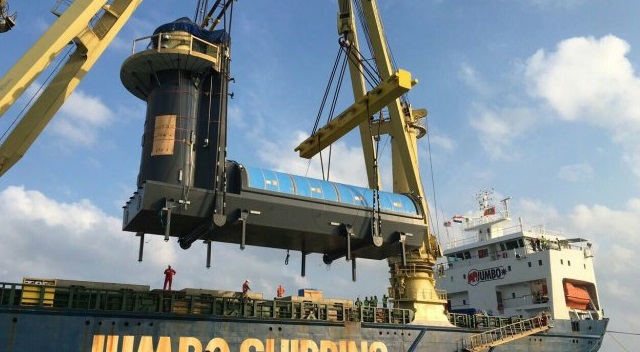 The first tourist resort opened in Maldives was Kurumba Maldives, then called Kurumba Village. It was opened in February 1972 with a capacity of 280 beds in the island. Facilities were not that great at that time. However, the tourism industry has achieved developments within the industry. The country has even attracted some major multinational investors within the industry. So the competition has ensured that the best services are provided in almost all the resorts. One of the major turning-point for the tourism industry was the opening of the first
underwater restaurant in Maldives
. It was opened in 2005 as Ithaa by Conrad Maldives Ranagli Island. This has attracted many of the visitors across the globe due to the exclusiveness of this luxury and unique ambiance as well as due to the magnificence they get to witness while enjoying finest seafood dishes.
Today, another great development took place in the history of Maldives. The world's largest underwater restaurant has been brought to Maldives by a specialist ship from New Zealand. It was brought by Champalars Holdings for their Huravalhi Island Resort which is located in Lhaviyani Atoll. This resort is expected to be opened in August 2016. The 410-tonne restaurant which measures 22.5 meters in length was built within 10 months by Fitzroy Engineering of New Zealand. The work to lower the restaurant into place and solidify t in the beautiful, divine blue waters of Huravalhi has already begun. It has a spiral staircase from the hut above water into the restaurant which would accommodate 24 guests. On special occasions the restaurant could be customized to hold wedding receptions or converted to an underwater honeymoon suite.