Underwater Restaurant Makes Feel You Are Fish
Take a 40 minute scenic seaplane flight to Per Aquum Niyama, then a 5 minute speedboat ride to a pavilion in the middle of nowhere. It is Subsix, the underwater restaurant and playground in the Maldives. The over-water pavilion leads you to a staircase that takes you 20 feet below sea level. It is your world of ultimate dining experiences, disco and playground that lets you indulge like never before.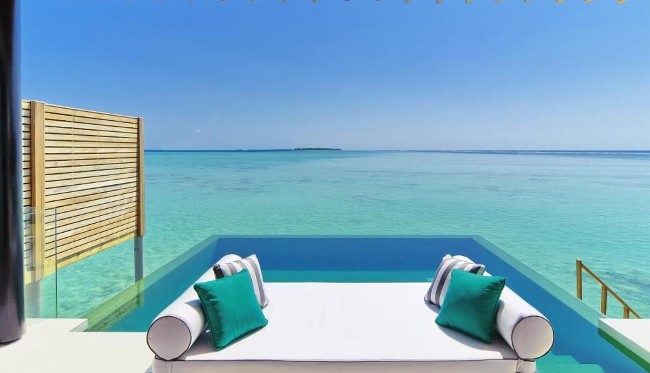 Full length floor to ceiling glass panels reveal a treasure of marine lives including corals of different colours, eels, sharks, butterfly fish, sweetlips, clown fish, surgeon fish and many more.
Don't forget to take a seat and make yourself comfortable before staring at glass walls. If you stand it could take a lot more time before you realize you sent too long standing. The fish won't go away, they are living there, and reef is their home.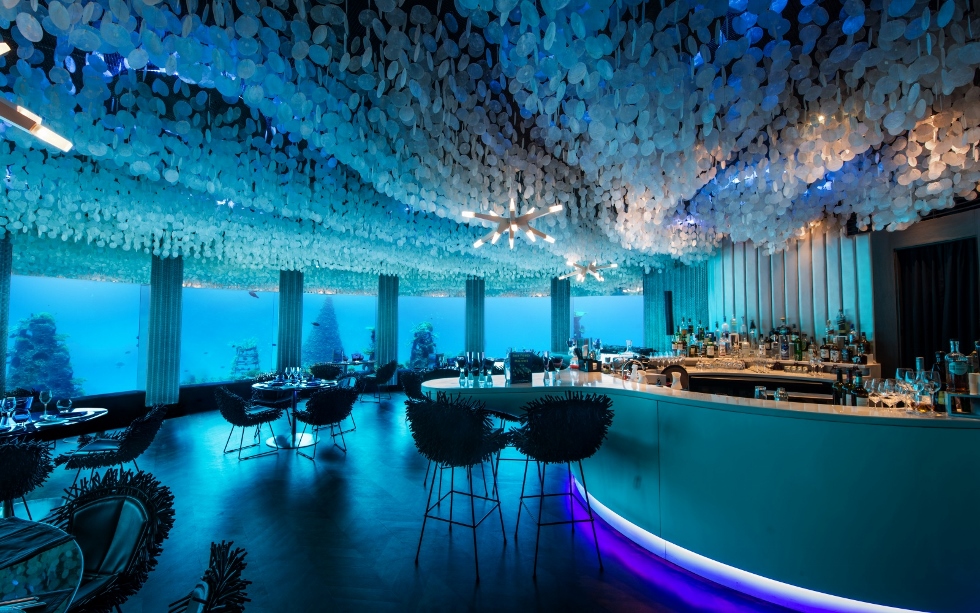 Do not hold your breath, the chairs are not crown of thorns starfish and glimmering scales hanging to ceiling are not a reef. Subsix is a subaquatic atmosphere where fish and people enjoy side by side. You look at fish and they show off to you what you can't do to them.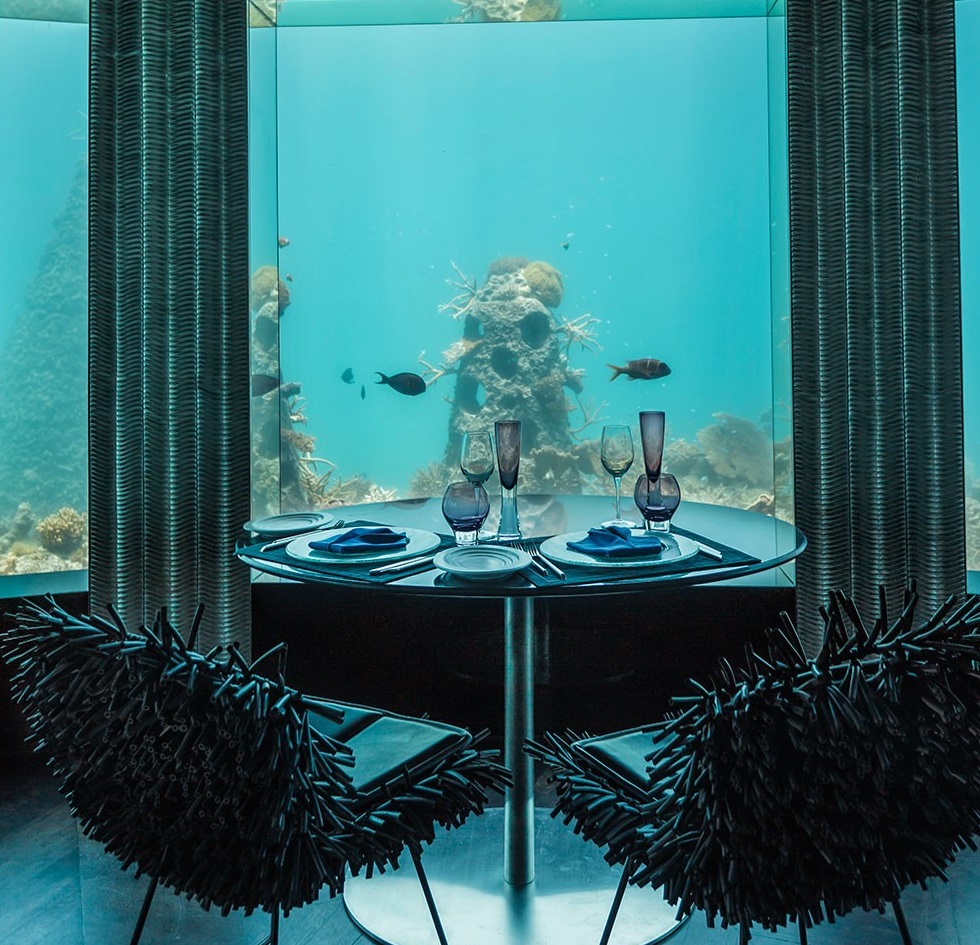 Subsix is not just an underwater restaurant or playground. It's interiors are the closest you could go that resembles underwater life. This is an experience of a lifetime that needs to be part of your Maldives dream holiday. Precious moments of life are the ones that take place in special venues and the fairy tale often lasts a lifetime that unfolds into bedtime stories. Beauty is in the eyes of the beholder, nature lives in Maldives.