Keyodhoo Maldives Budget Holiday With Day Trips
10 MAY 2017
Maldives Finest is pleased to introduce an amazing budget holiday package that includes full day trips and Half Board meals, starts at $58 per night. No one wants to stay indoors when you are in the Maldives and this package allows you enjoy everyday.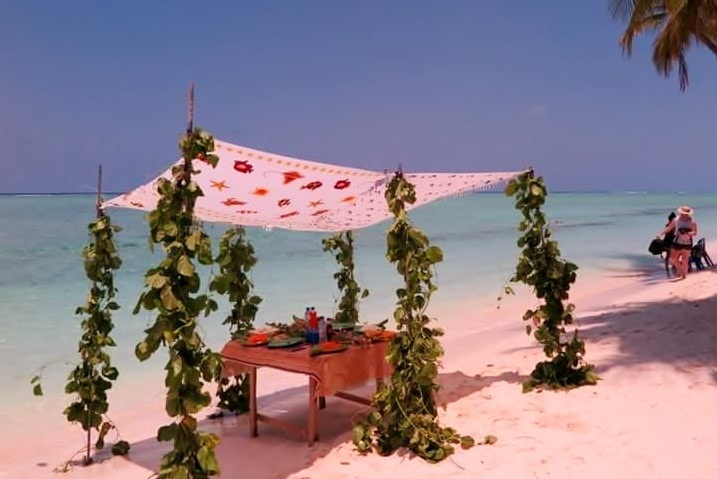 Keyodhoo in Vaavu Atoll is home to some 803 locals. Many young men who used to work in resorts before have now moved back to their home island, to work in booming guest house business. Keyodhoo used to be a popular fishing village. Today there are more guests fishing than the local fishermen.
Despite small population the island is pretty much occupied by the houses and public infrastructure such as school, island office and mosque. Don't be surprised to find a school in such a small island, there are even smaller islands that have it. I have seen one with 200 registered locals of which less than half actually lives on the island. Even that island had a school and exactly 6 students, that was some years back. To cut long story short, Keyodhoo is a small island with a small population that is spread all over the island except few empty areas at the beach. Every island in Maldives have a football ground, Keyodhoo is no exception.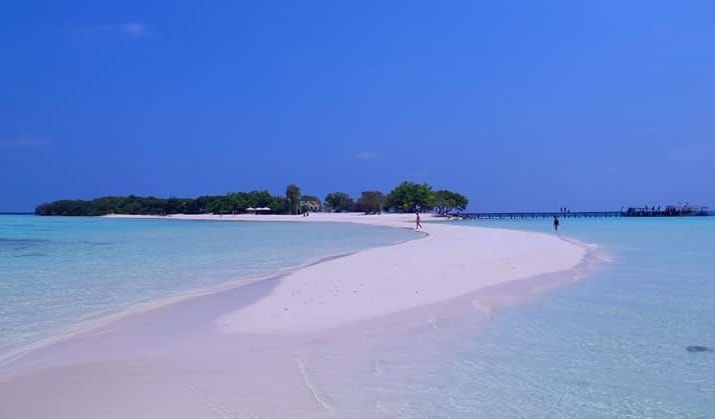 There is a beautiful beach at one side of Keyodhoo. But, this is nothing compared to sandbanks and uninhabited islands. There are two sandbanks in easy travel distance. Most of the uninhabited islands have been leased to different individuals who look after the island while charging a small entrance fee from guests visiting the island. The only free to visit uninhabited island near Keyodhoo is called Bodumohoraa and it's a beautiful one.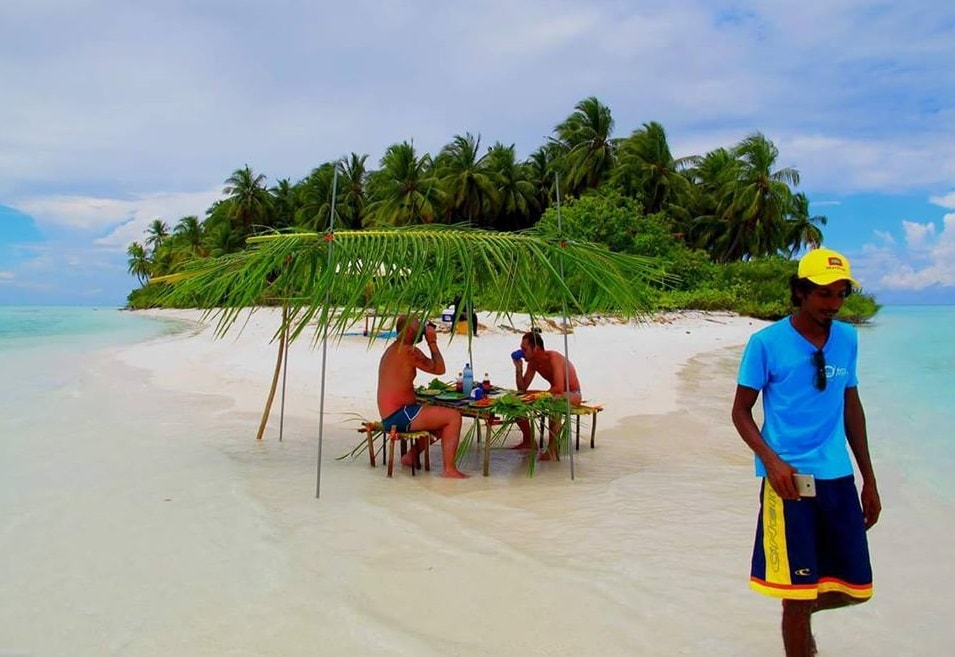 Photo: Bodu Mohora island
Keyodhoo Holiday Package
This was a promotional package. Prices have been removed after it ended. Visit after some days, just in case promotion comes back.
If you would like us to receive you at the airport on arrival it costs $8 per person. Then your ferry ticket to Male' and taxi to the point of transfer will be provided by us without an additional charge. We highly recommend that to use this service for your convenience, otherwise it might be difficult to find the exact speedboat you need to board. There are many speedboats travelling to different islands. If you have the wrong boat coming back to Male' the same day is almost impossible, unless you are extremely lucky.
Male - Keyodhoo Transfer by Vaavu Atoll Speedboat Ferry
Transfer costs $60 per person each way, by speedboat, combined with other passengers. Transfer is available only on
Saturday, Sunday, Tuesday, and Thursday.
MALE - KEYODHOO
Saturday: Departure at 11:00 hrs
Sunday: Departure at 11:00 hrs
Tuesday: Departure at 11:00 hrs
Thursday: Departure at 11:00 hrs
Speedboat departs from Male' behind Kalhuthuhkalaa Koshi. The boat way stop at other islands to drop off passengers. It is a combined transfer to many islands in Vaavu Atoll. Check with captain before you get off the boat to ensure it is right island.
KEYODHOO - MALE / AIRPORT
Tuesday: Arrival at 16:00 hrs
Thursday: Arrival at 16:00 hrs
Saturday: Arrival at 16:00 hrs
Sunday: Arrival at 16:00 hrs
The boat will first go Male' and then to the airport. If you have several hours before departure you may want to go airport first and drop off the luggage and visit Male'. Between Male' and airport there is ferry throughout the day and night (except after midnight). If you wait for about 10 - 20 minutes you will catch a ferry and it takes just 10 minutes of travel in between. Airport luggage deposit charges USD5 per piece for 24 hours. You can easily find the information counter between arrival terminal and departure terminal. It is a small airport, it would not be difficult to find it if you ask anyone.
Trip to different islands everyday
This holiday package includes trips to different islands, everyday there is one trip happening. Some islands are held by private people and there is an entrance fee to be paid by guest. You will get free snorkeling equipment provided by the guest house. If you would like to have lunch it is payable extra. Below are the entrance fees at the time of writing this post.
• Aarah: $15 per person
• Hulhidhoo: $15 per person
• Ambara: $5 per person
• Bodu Mohora: Free
• Sandbank small: Free
• Sandbank big: Free
Accommodation
Local guest houses are often very small with few rooms. Guests spend most of the day time on trips and we often combine guests from different guest houses. This holiday package includes 2 types of Accommodations:
• Accommodation A (the price mentioned on top)
• Accommodation B (Less $10 per night)
See pictures in the photo gallery in the bottom. You can mention the preferred accommodation in the booking request. If that is not available we will book the next available accommodation and notify you.
Payment and Buyer Protection
For half of the nights payments needs to be paid to Airbnb who holds it with them until 24 hours after your check-in to the hotel, the balance direct to guest house after arrival (USD cash only). This way we get payment guarantee to keep the room blocked and get actual payment after guests arrive to the hotel. Contact us and we will give you the link to make payment. This payment method is available for this deal only.
Photo Gallery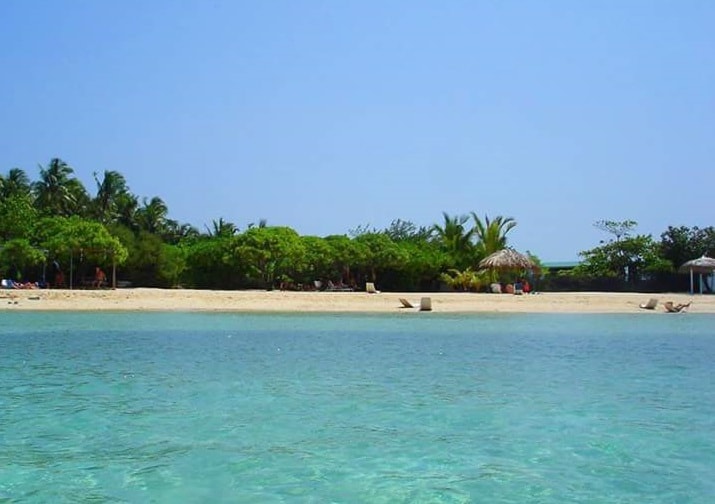 Keyodhoo Beach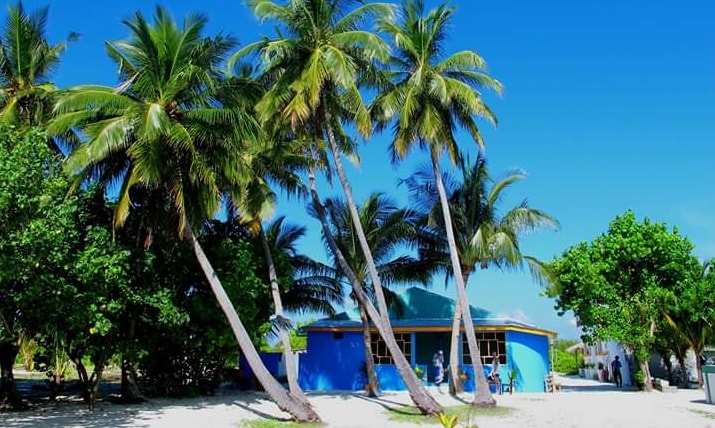 Keyodhoo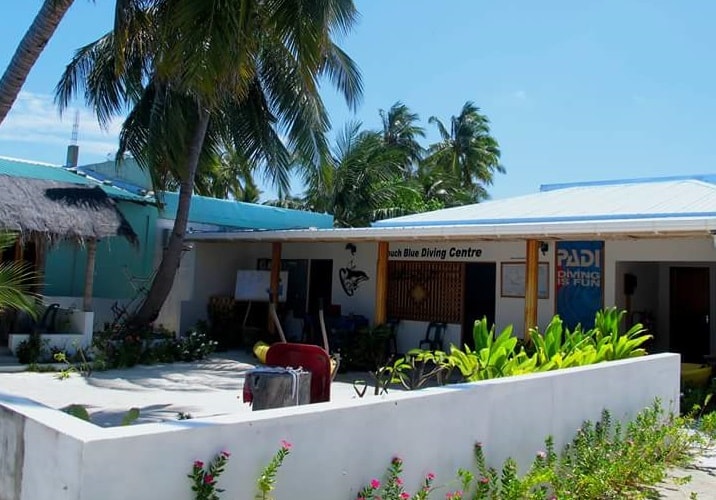 Dive Centre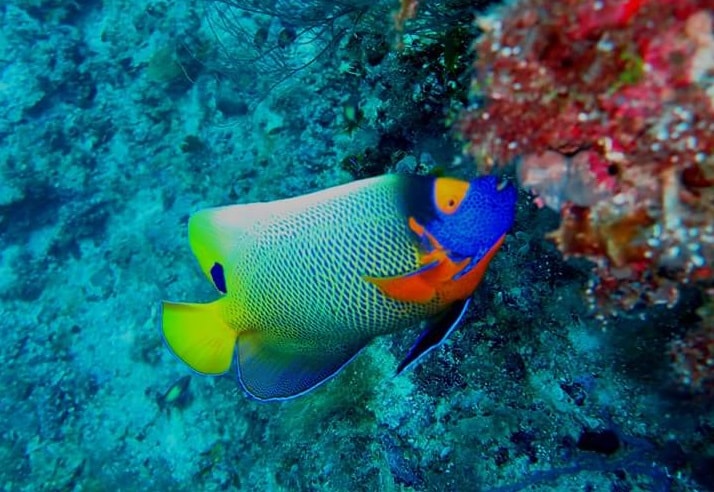 Fish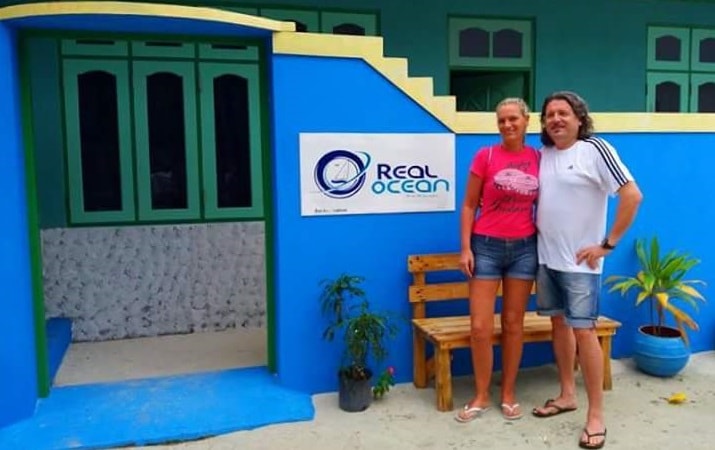 Accommodation B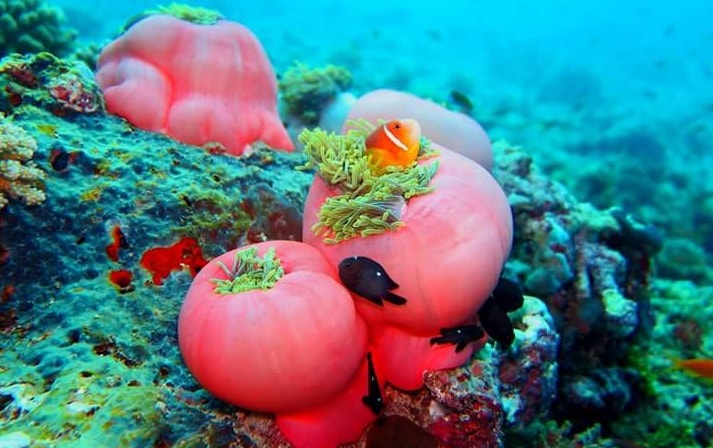 Soft Coral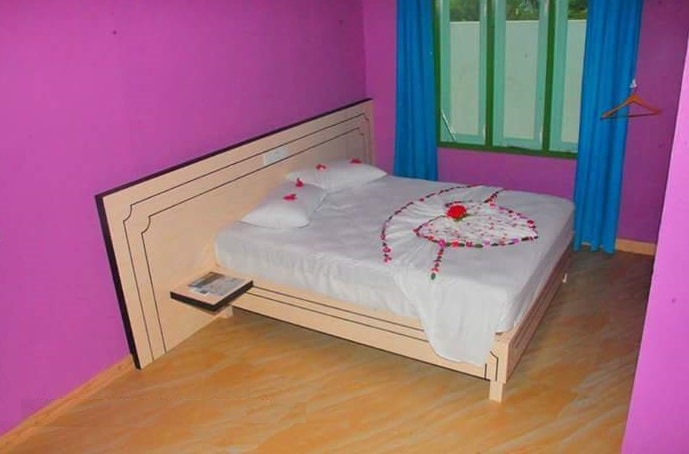 Accommodation B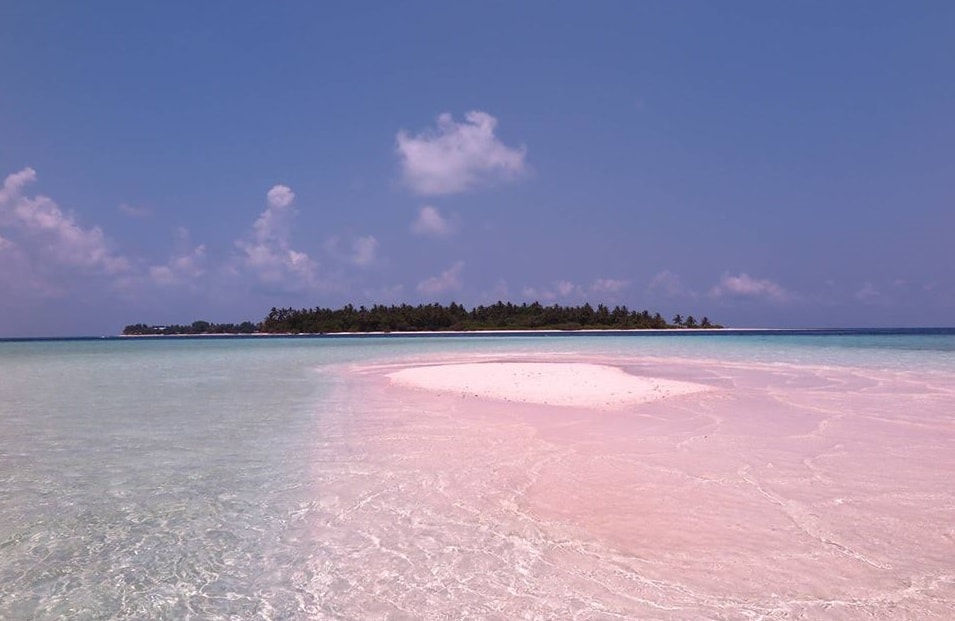 Aarah Island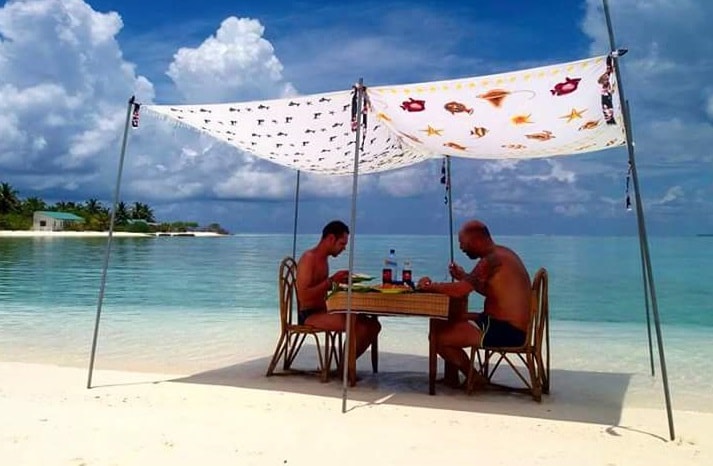 Lunch At Aarah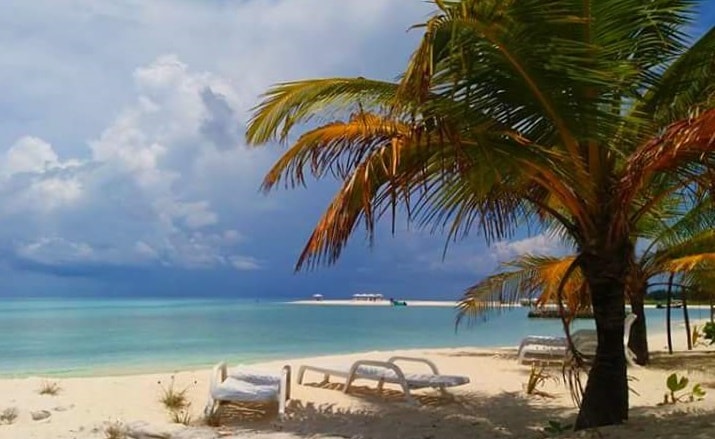 View Of Aarah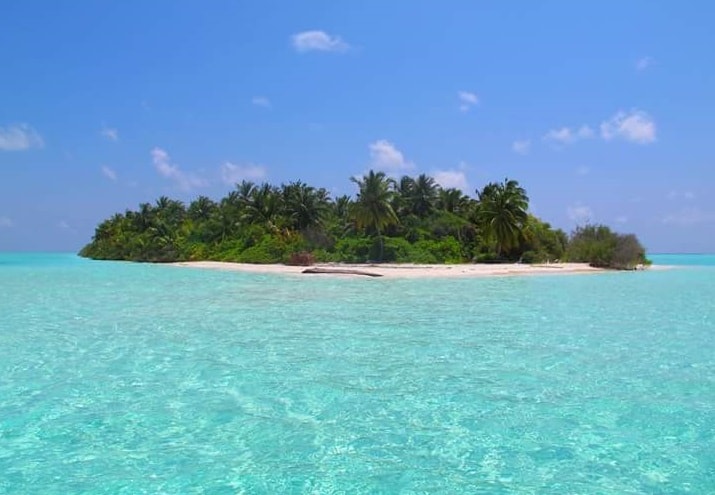 Fohtheyo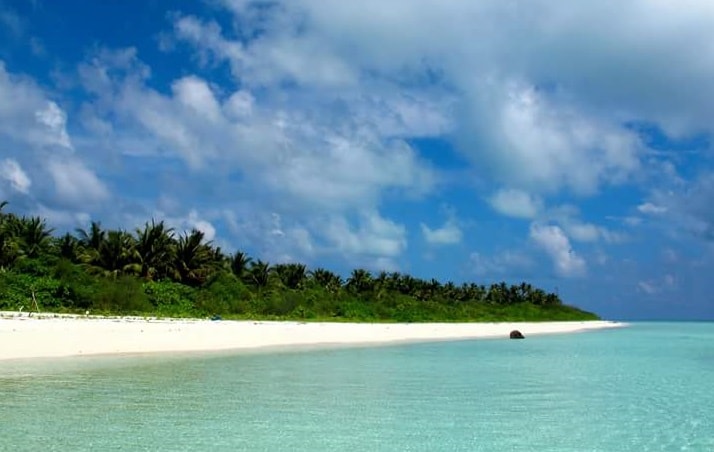 Fohtheyo Beach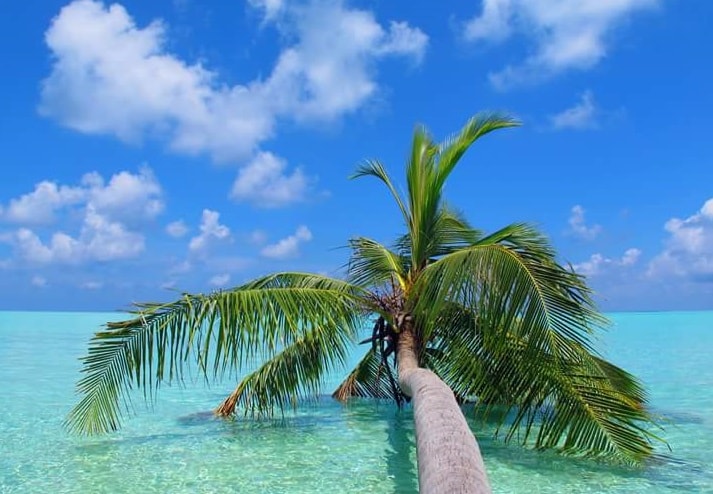 Fallen Palm Tree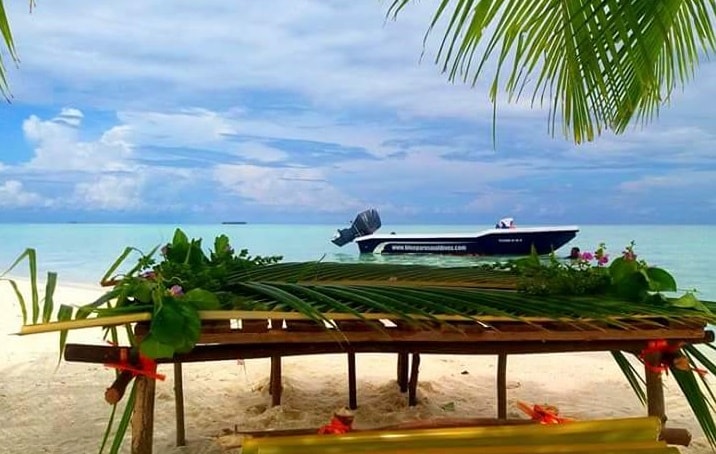 Makeshift Table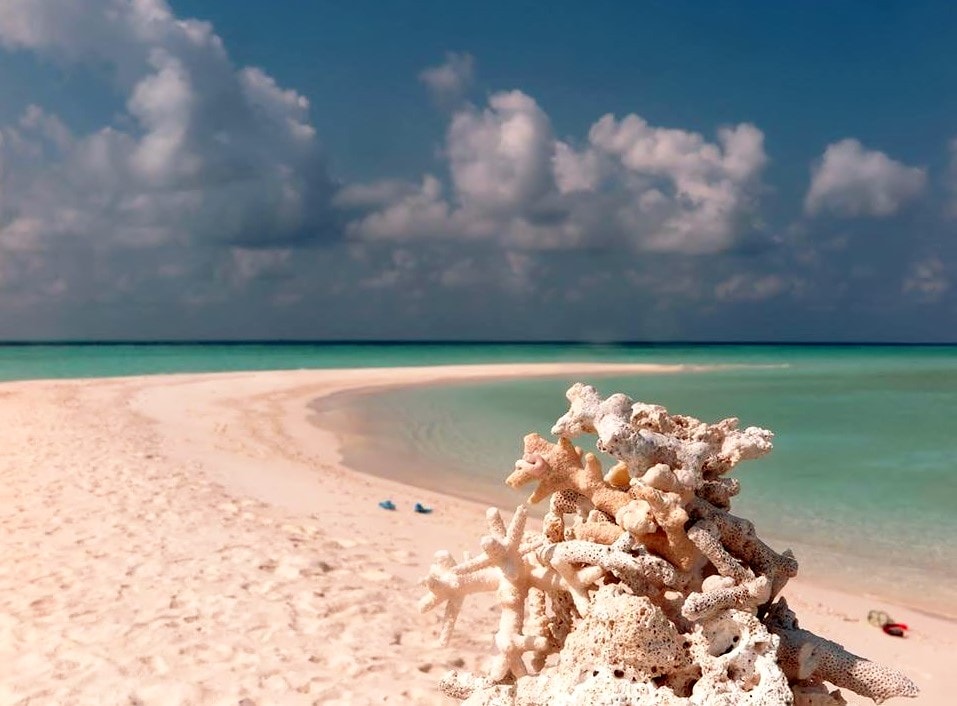 Bigger Sandbank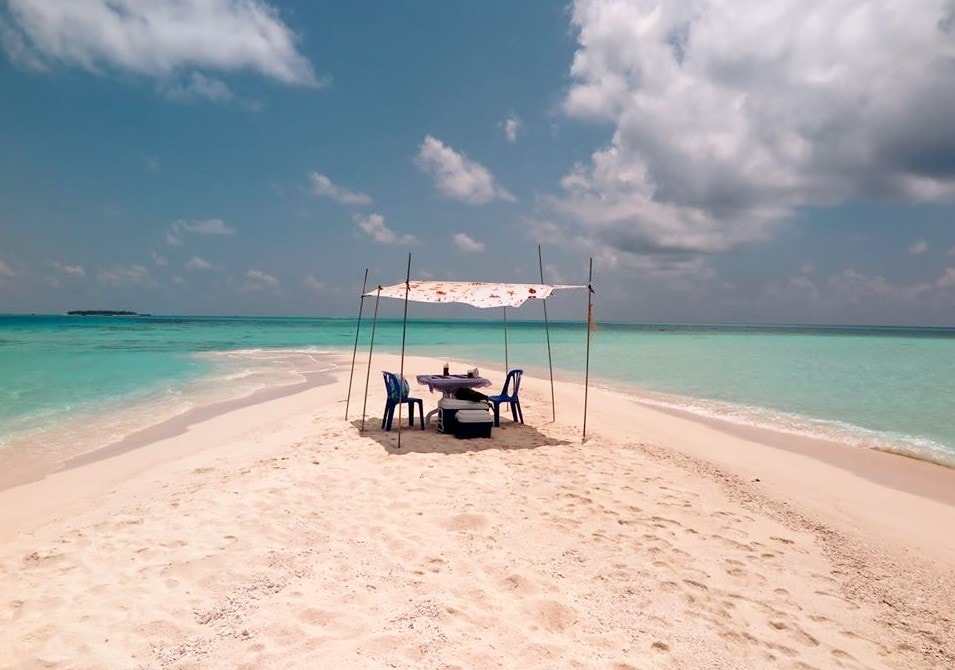 Lunch on Sandbank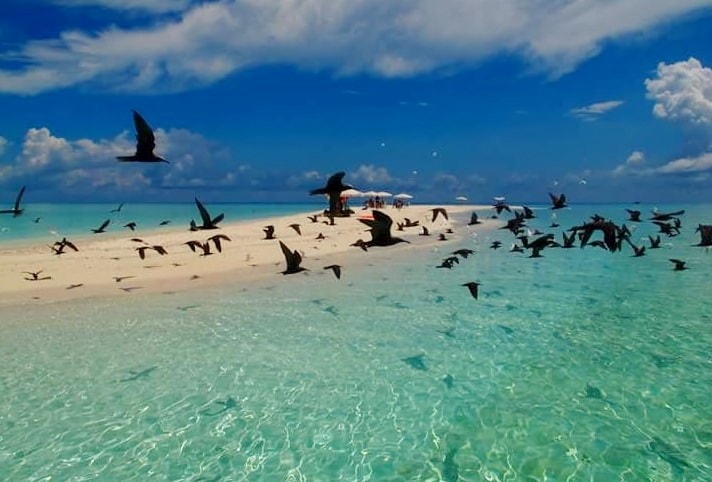 Smaller Sandbank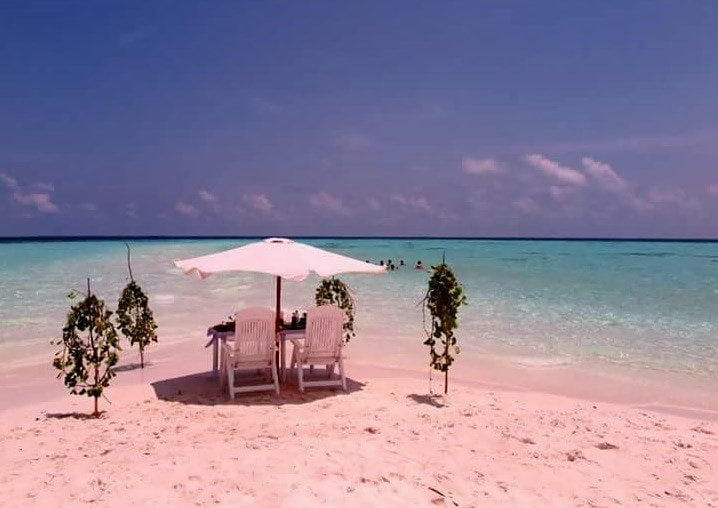 Ambara Island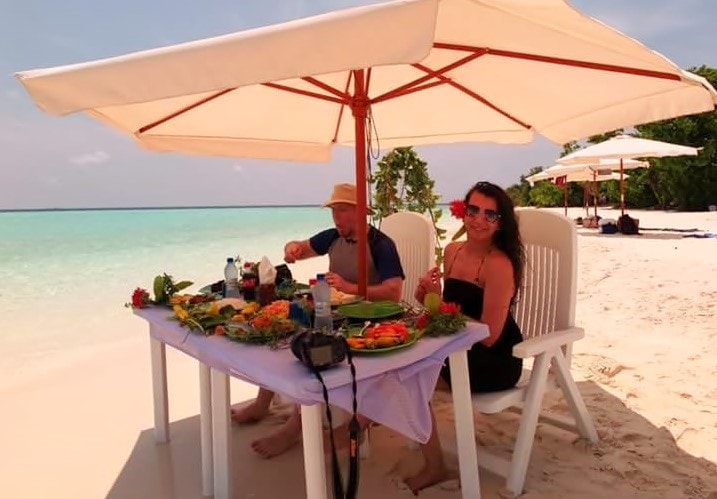 Lunch At Ambara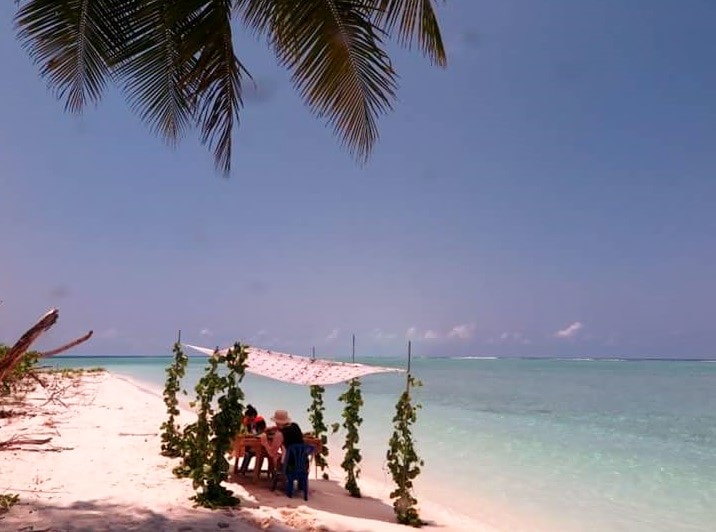 Bodu Mohora Island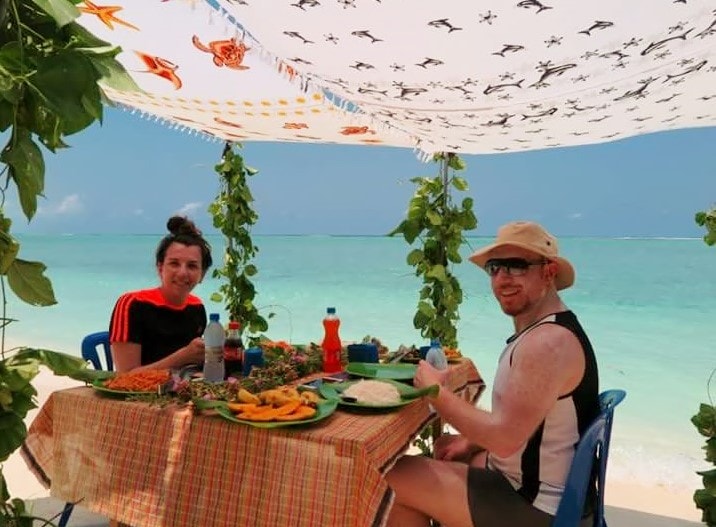 Lunch At Bodu Mohora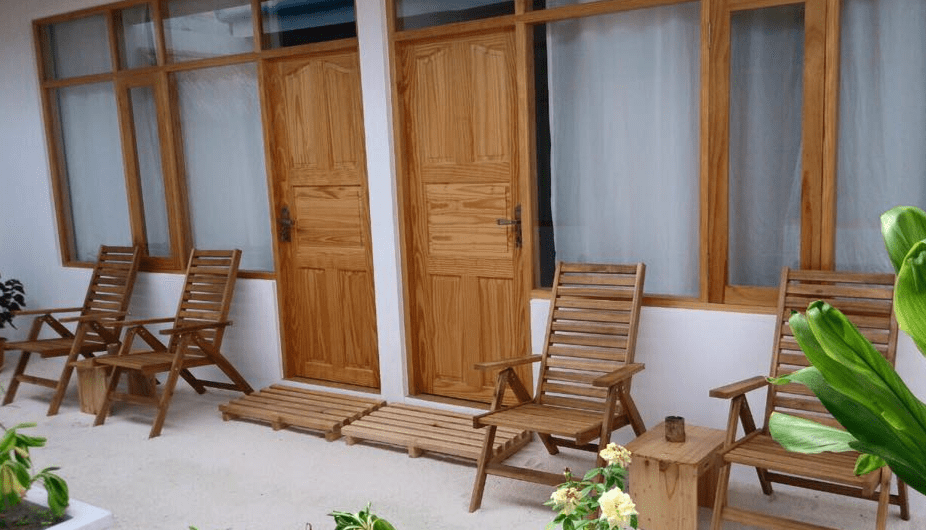 Accommodation A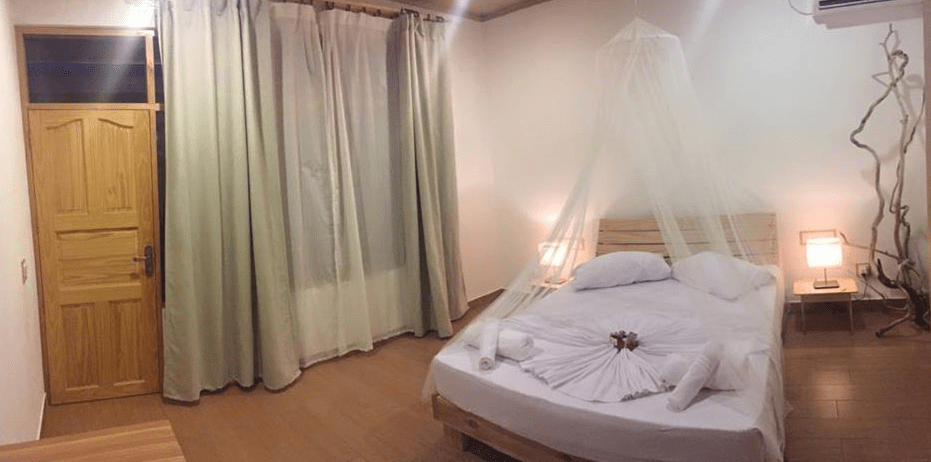 Accommodation A
‹
›
X