Maldives Takes Part In ITB Berlin 2016
Maldives has become the official partner country for world's biggest travel fare ITB that takes place every year in Berlin. It was announced by David Ruetz, Head of Internationale Tourismus-Börse (ITB) Berlin whilst representing ITB in DRV Conference at Abu Dhabi.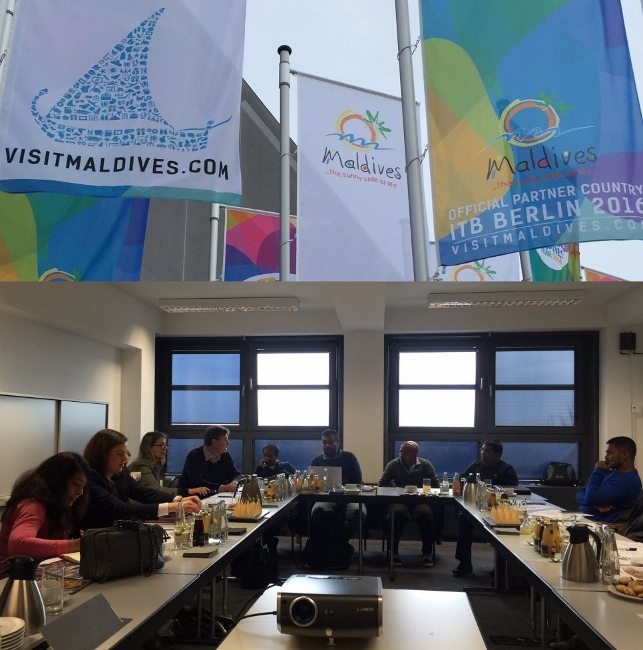 Maldives started its tourism industry in 1972 and has been participating in ITB Berlin since 1984. ITB is the world's largest travel trade show which this year is celebrating its 50th anniversary. The agreement to host the ITB was signed between Maldives, the partner country in Indian Ocean and ITB in this March in Berlin. Maldives Marketing and Public Relations Corporations (MMPRC) announced that a team which comprises of government officials and staff of MMPRC would depart in March to take part in the fare.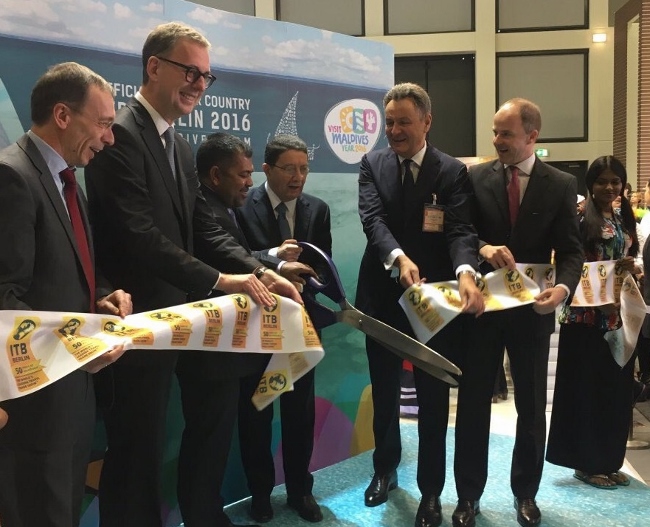 Being the official partner country the Maldives would held opening ceremony of the ITB 2016.
It was held on 8th March 2016. The opening ceremony was breathtakingly tremendous with celebrities, Governing Mayor of Berlin Michael Müller and Iris Gleicke, CEO of Messe Berlin Dr. Christian, President of the Federal Association of the German Tourism Industry Dr. Michael Frenzel and Maldivian Tourism Minister His Excellency Moosa Zameer. During the ceremony, a film was presented which includes the highlights and acmes from 50 years of ITB Berlin. Around 60 artists from Maldives performed during the ceremony. Culinary delights from Maldives were offered during the ceremony. It was a golden opportunity to experience the unique culture and fathom the beauty of Maldives which would be opened from 9 to 13 March 2016.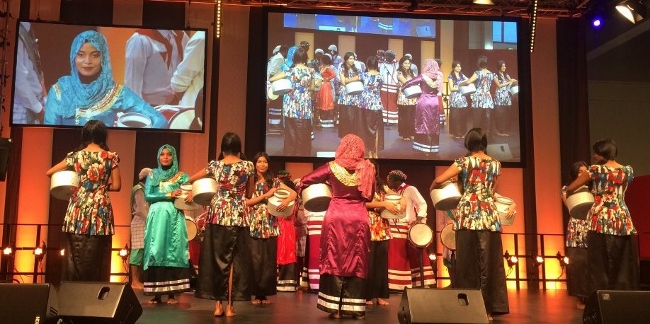 Maldives main tourism promoting body announced that 96 companies and 281 officials would take part in this year's show. The fare showed Maldivian traditional performances such as
boduberu, bandiya, dhandi, maafathi
and
fathigandu.
Earlier in January, Maldives participated in the Board Fare at Dusseldorf, Germany. This fare specialises in diving and water sports. The Maldivian stall attracted a lot of visitors and some of the visitors even made reservation to visit Maldives.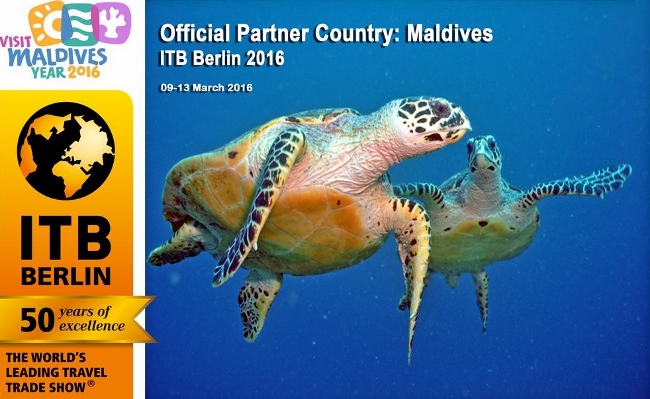 Maldives is one of the top out bound travel destinations among Germans and European countries as whole. In 2015 alone 93,598 Germans visited the Maldives.