Direct Flight From Italy To Maldives With Alitalia
26 APRIL 2017
Alitalia has announced that it is starting direct flights between Italy and Maldives on 31 October 2017. The flights will be operated whole winter till 24 March 2018. Alitalia will fly 3 days a week between Rome-Male with 250-seat Airbus 330 aircraft configured for three classes of service.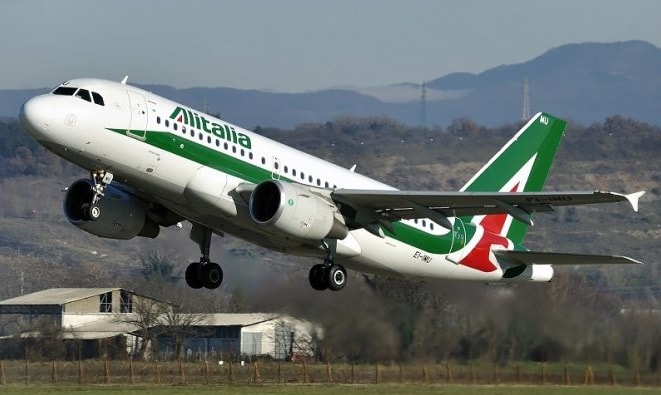 Cramer Ball, Alitalia's Chief Executive Officer, said "The Maldives have been a popular tourist destination for years, especially in winter, and Italy is the fourth country in the world by the number of tourist arrivals to the marvelous archipelago of the Indian Ocean. Alitalia continues to enhance its intercontinental offer from Italy, identifying destinations with the greatest potential. With this in mind, we decided to launch a direct flight between Rome and Male as we're convinced that the new route will further contribute to increasing Alitalia's long-haul traffic".
Last year over 71,000 Italians visited Maldives for holiday. Italy is the 4th largest market for Maldives. This market is rapidly growing, last year 8.5% growth was recorded in the tourism statistics.
Rome to Male' Flights / Rome Fiumicino to Velana International Airport Maldives
Departure from Rome: 9.45 pm every Tuesday, Friday, Sturday
Departure from Male': 1.10 pm (local time) every Wednesday, Saturday, Sunday
Landing at Rome Fiumicino: 7.30 pm
Velana International Airport at Male'
is the main gateway to Maldives.
Gan International Airport
in the south and Hanimaadhoo International Aiport in the north have few international flights, about 95% are domestic flights.
Once started Alitalia will be the only direct flight between Italy and Maldives (Rome - Male'). Currently available routes require transits with overnight stays. Direct flights are certain more popular, but there are also travelers who want to take advantage of seeing another destination. Dubai is a great place for shopping if you have to transit.
Emirates offers route Rome-Dubai-Colombo-Male' with return Male'-Dubai-Rome. On Tuesdays Turkish Airlines offers cheaper flight but at the hassle of overnight transit. Qatar Airways also offers Rome-Male' deals but with overnight transit stay in Doha.
Direct flight from Italy to Maldives. #Maldives #Italy #Alitalia #Aviation #Flights #Holiday #Honeymoon