This Maldives Island In South Ari Atoll Is For Sale
Amaya resort is a 51 villa property located in South Ari Atoll, it takes about 25 minutes to get there by seaplane. Closest domestic airport is at Maamigili island. Amaya is a very tiny island. Locally known as Kuda Rah, the name itself means tiny isle. The resort was fully developed and opened in 2015. Therefore, the property is still relatively new. It has its own house reef that is very close to the beach, roughly about 160 feet from the shoreline, this makes snorkeling very convenient. We estimate the island selling price around $20 - $30 million.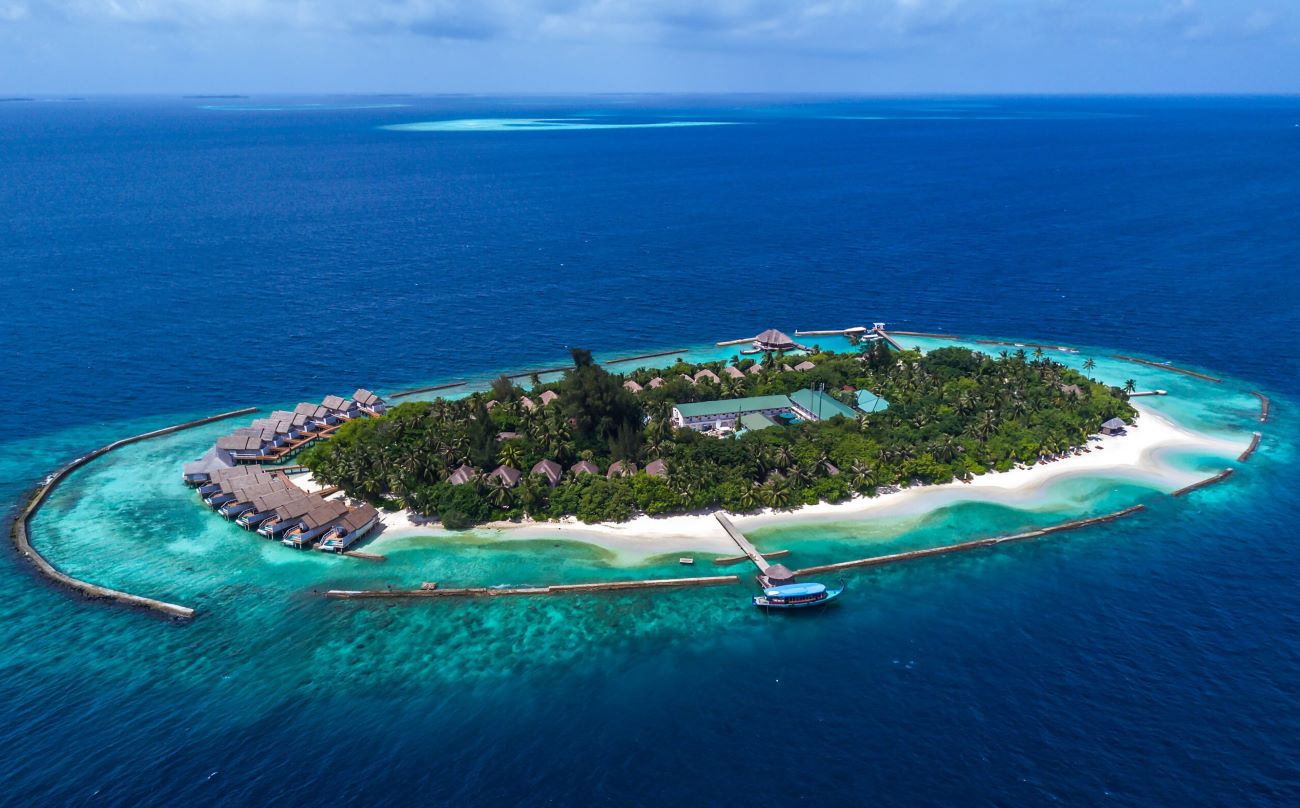 Among the 51 villas on the island are 14 Beach Villas, 14 Water Villas, 12 Beach Suites, 10 Family Duplex Villas and 1 Presidential Suite. The family villas come with 2 bedrooms. There are 2 restaurants, spa, gym, watersports and diving centre on the island. In the center of the island, away from guest areas, is a complex for staff accommodation that also include kitchen, cafeteria, laundry along with administration offices for various departments.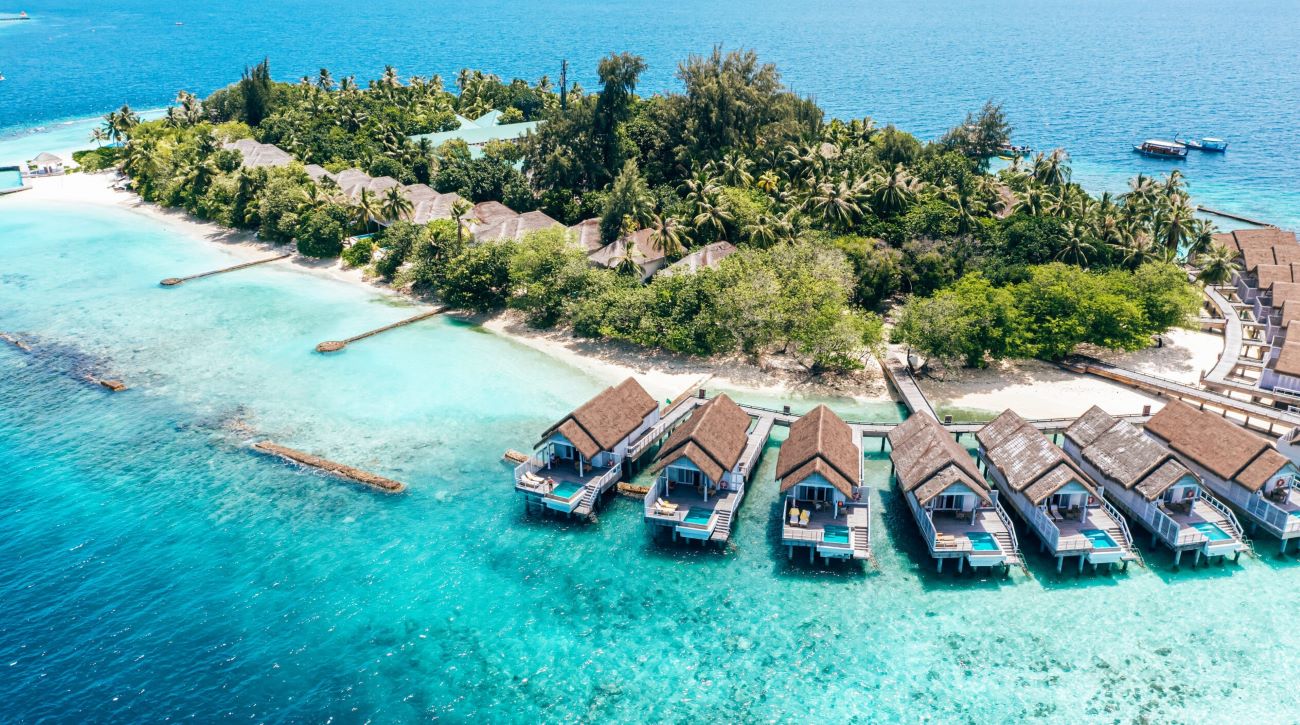 This
Maldives island is currently for sale
while regular hotel operations are happening as normal. The resort is still accepting new bookings and have not finalised any deal. Should there be deal it is likely that the new owner will acquire the resort with future reservations as it is the norm in Maldives tourism industry.
Based on our estimated price range this would be a good value deal within the usual 5 star category. This is not an
ultraluxury resort or private island
as yet. But, merging villas into
multi-bedroom mansions
may be possible if the new owner wants it that way.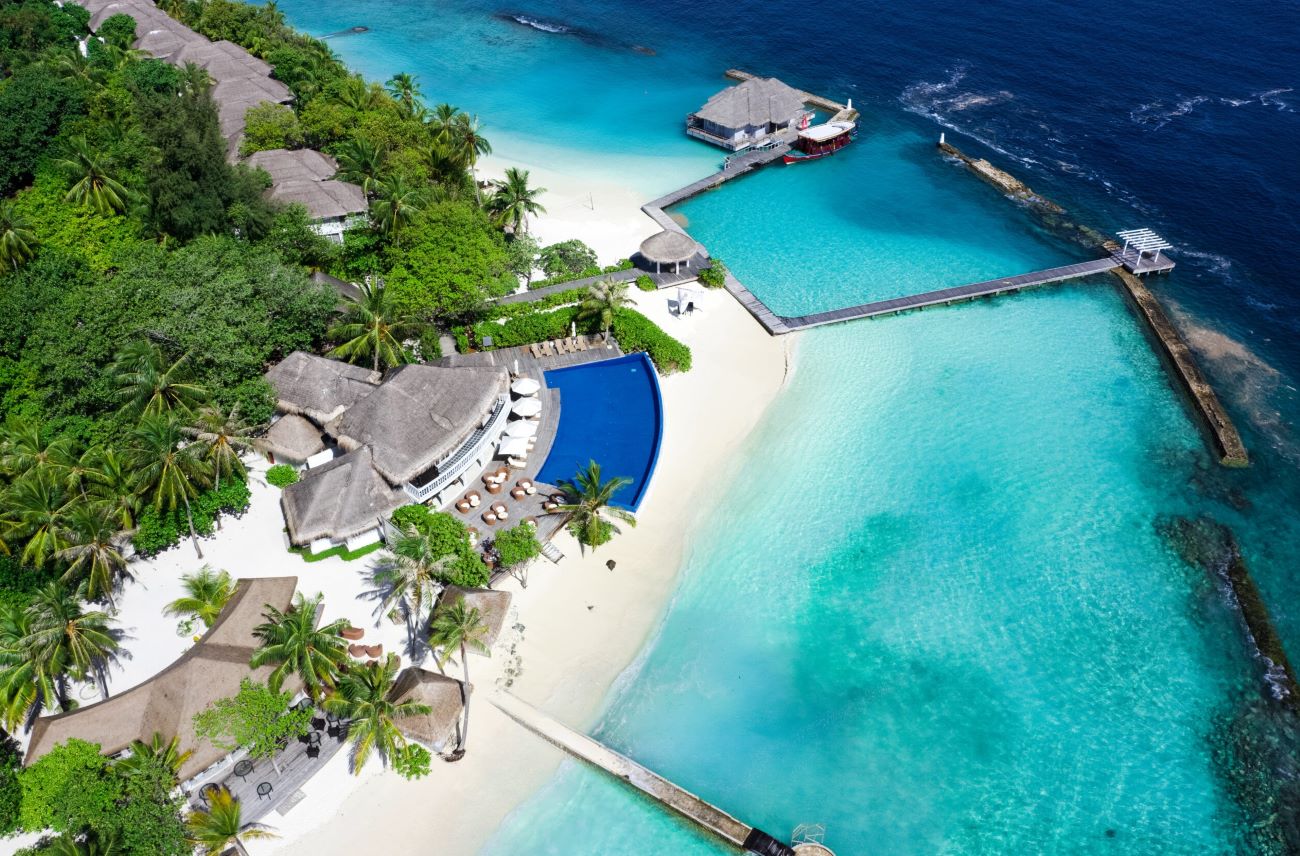 This is an opportunity to acquire a Maldives island at a strategic location. Amaya Kuda Rah is about 5km from a famous whale shark spot. In some seasons the whale sharks move to another spot which about 12km from Kuda Rah. This makes the whale shark spot at easy reach from the resort. Along with whale sharks there are manta rays too. Both of these amazing sea creatures normally live together as both feeds on tiny planktons. So, Amaya resort is among the few islands in Maldives that can offer snorkeling and diving with mantas and whale sharks. Hanifaru Bay in Baa Atoll is the most widely known spot for snorkeling with manta rays, but there it is a seasonal activity that takes place primarily in summer. Resorts in Baa Atoll attracts many tourists just because this amazing wonder. During the season Hanifaru Bay becomes a busy place with many boat movements which are now regulated by rangers.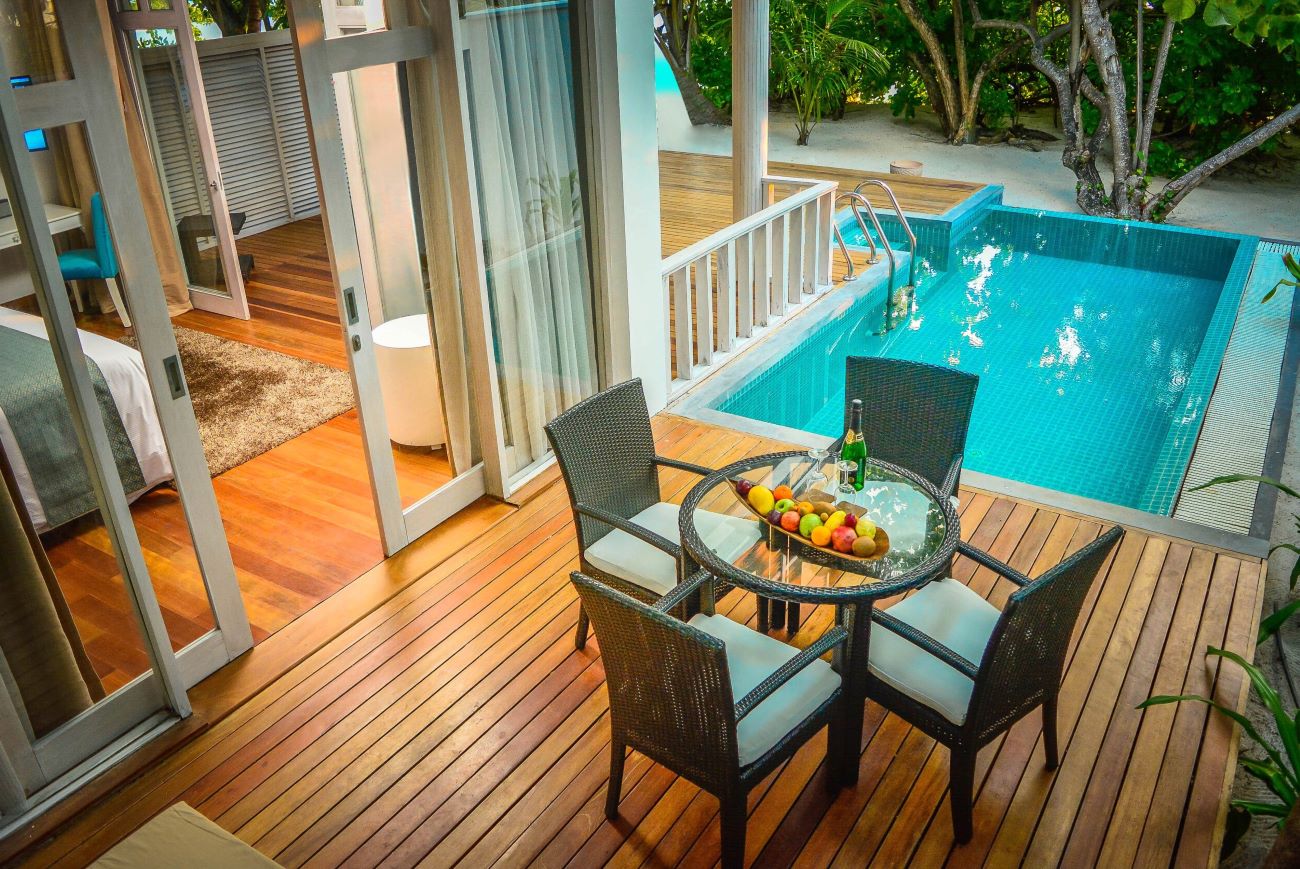 Inquire Maldives Finest to buy this island. We do provide due-diligence for the investors underwhich experienced professionals will inspect the property and compile a report so that investors can finalise purchase price. Investor may want a thorough report or preliminary report, based on the requirements we can provide a quotation for the work.
This Maldives Island In South Ari Atoll Is For Sale #Maldives #Maldivler #Maldivy #Мальдивы #MaldivesVegetarian #PrivateIsland #PrivateRetreat #RetreatIsland #BeachRetreat