Russian Investor Buys Maldives Island For $65m
A Russian investor has purchased a small luxury resort in the Maldives, Maldivesfinest has learnt. There were 6 islands on sale and the one that got sold out had the highest price tag of US$65m, resort was relatively new and had over 40 years in the lease period balance. Once lease period is over the island will be taken back to government or lease gets an extension.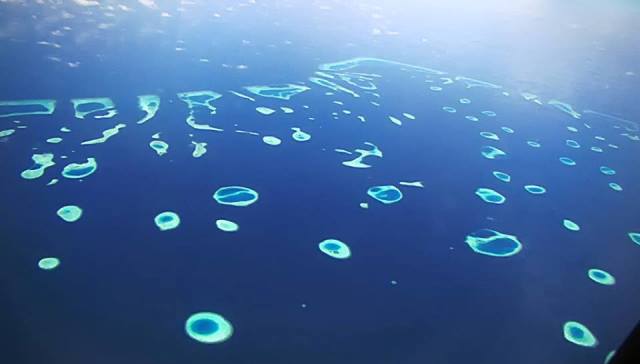 The deal has been sealed, but the official transition of ownership has not yet taken place. It is unclear if the new owner wishes to operate with his own management or keep with the existing company and receive profits for the investment.
With this purchase the number of resorts currently on sale in Maldives, as per our knowledge, has reduced to 5. Purchase of this resort came amid a clash between European Union and Russia over Ukraine. Russia annexed Crimea and European Union imposed sanctions that discouraged Russian businessmen with investments in Europe.
Having an own island in the Maldives is a dream to many millionaires and Russia remained as one of the key markets of the Maldives for the last 10 years.
Jiri Smejc, a Czech billionaire took Fushivelavaru in Noon Atoll and developed a
luxury private island resort known as Velaa
and it became one of the top destinations for ultra-luxury millionaires and billionaires. Some weathly clients even rented the whole island exclusively for some occasions.
Resorts never advertise themselves or announce officially when they go on sale. Only the key investors and brokers know it. Once the official transition of ownership is completed it then goes to news headlines. We know these deals through our connections with key people at resorts, and under terms of non-disclosure of resort's identity.
Sale of resorts is not new in Maldives and it normally does not affect much to the guests. The new management usually takes over with all the bookings and staff members. Rebranding and enhancements come after a while. Other resorts sold out recently include Herathera in Addu Atoll, Manafaru in Haa Alif Atoll.

A group of 3 islands in a massive lagoon that may be available for sale
In addition to
buying islands
some of the wealthy tourists now buy luxury villa from maldives resorts. There is one resort that has sold out over 37 villas as of 2023. Also popularity is on the rise for
holiday in exclusive private island
as millionaires and billionaires want total privacy as they enjoy. This is the highest luxury the Maldives offers and these islands come with multiple bedroom villas to accommodate friends and family. But, sometimes its just a couple on the entire island.