Breakfast Comes Floating In Maldives Luxury Resort
Serving breakfast in bed is quite common in luxury resorts. But one resort has now gone a bit further. Floating breakfast is now available to order and it is served to your private pool. This luxury resort consists of 84 villas and suites that come with private pool, that means every guest could order and experience the new way of starting your day in paradise.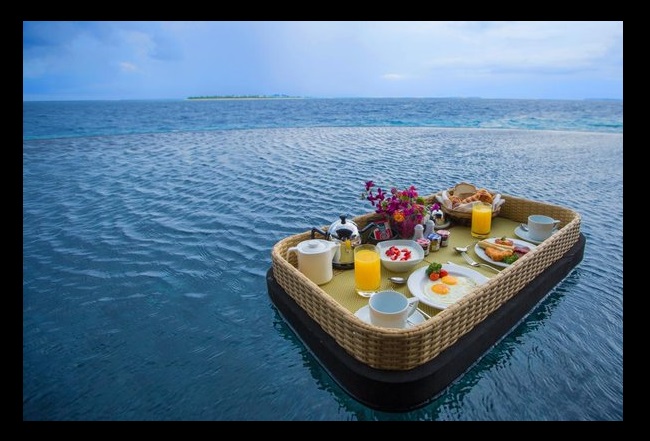 Floating breakfast in the pool
is offered by JA Manafaru in northern Haa Alifu Atoll.
This is more of an experience than a new style of breakfast. Especially when you are in bikini and sunk in the water, watching sunrise or enjoying breath-taking view of the Indian Ocean.
Since all this is happening in the privacy of your villa and some may even go beyond bikini.
Prior to new concept you may have been indulging the luxury resorts with breakfast in bed, by the pool or at a secluded location of the breach. Floating breakfast in pool surpasses all this. This is a new chapter in luxury lifestyle and hotel concepts.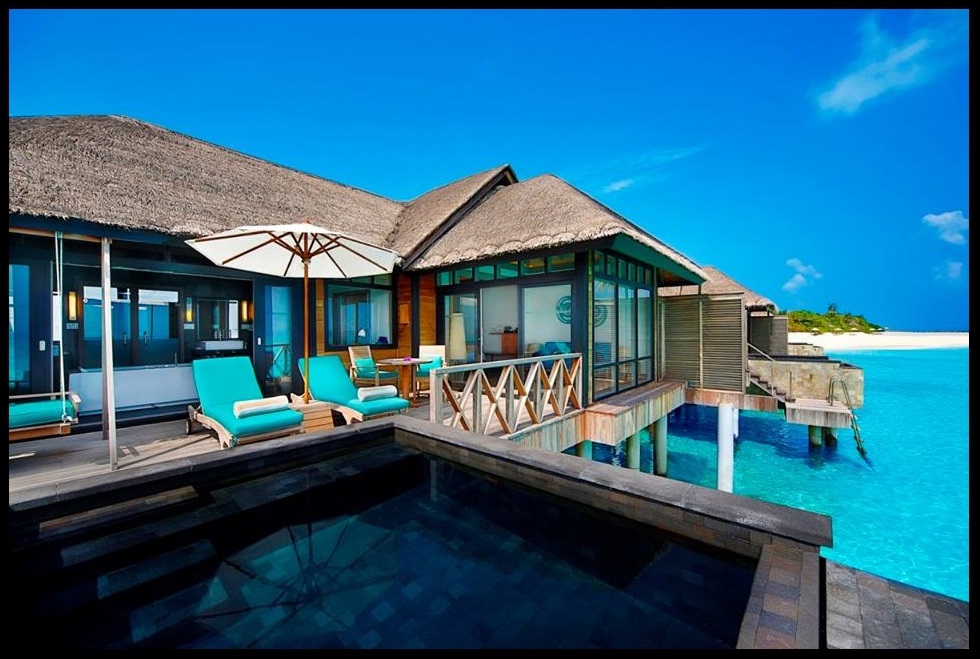 It takes about 75 minutes by direct seaplane to JA Manafaru. A combination of 45 minute domestic flight followed by 40 minute speedboat transfer makes it USD500 per person for return transfer. The lounge in seaplane terminal offers complimentary snacks while you watch television or browse internet from your phone or tablet. Once arrived in the resort there lot of facilities to enjoy. Seven different restaurants ensure you get variety of different but fine cuisines dine. There two additional private islands enable you plan your own fairy tale and surprise your partner. Diving centre and spa should never be forgotten.