News: Maldives Floating Bank Gets International Award
Maldives is comprised of over a thousands islands of which 200 are inhabited. An average island having a population less than 1000 it is not feasible to operate a bank in every island. Bank of Maldives, the largest bank services provider, have a branch in each atoll and there are some fishing-boat-like floating banks in different atolls.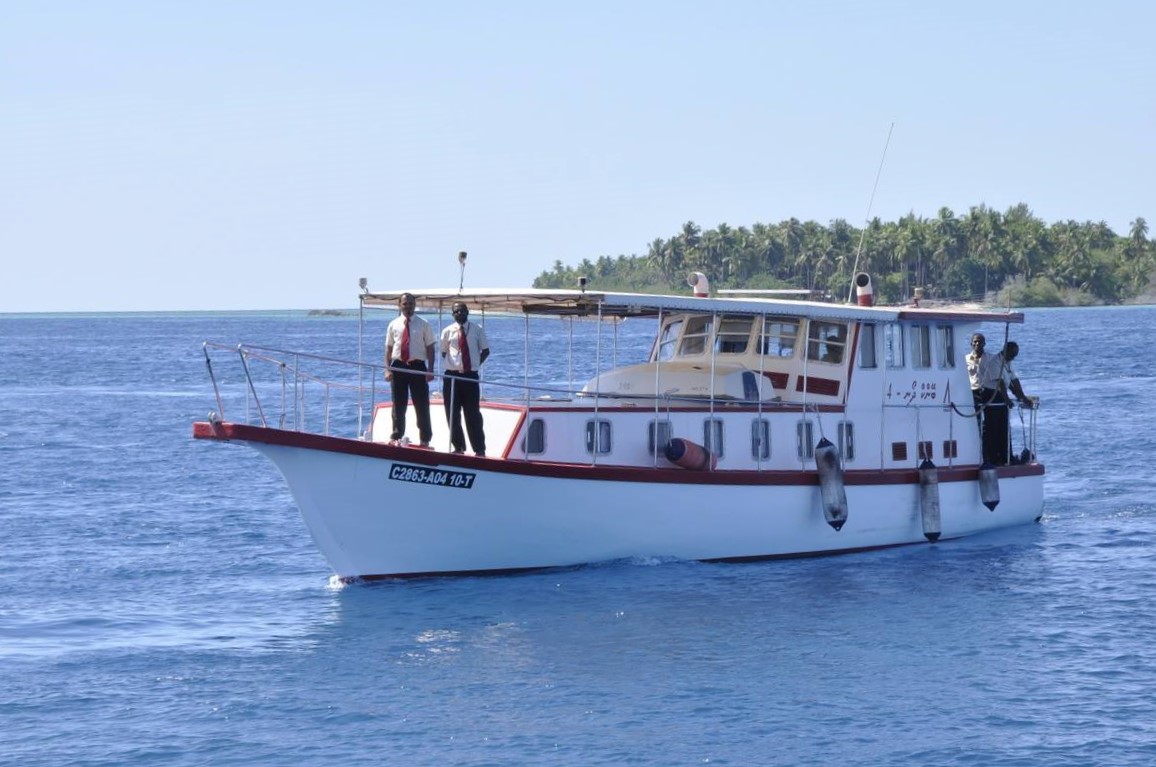 Photo: Bank Dhoni 4, a floating bank operated by Bank of Maldives.
These boats visit every island once a month and offer banking services. People can open new accounts,receive cheque books, deposit cash, withdraw cash, replay loans and even get social protection payments. Recently, this service has received Global Business Excellence award from UK's Awards Intelligence. It was awarded under the category of Corporate Social Responsibility. Maldivesfinest congratulates the bank for its achievement.