I Was All Alone On My First International Flight
First time I boarded a flight was about two decades back. It was an international fight to India and I was alone. To be honest I was not comfortable at the beginning. My friends had told me that I should not be uncomfortable about my trip. Because of the costs involved I could not afford bringing an assistant with me. It was a medical trip, I could not postpone or cancel it. Trusting what my friends told me I began my first international trip.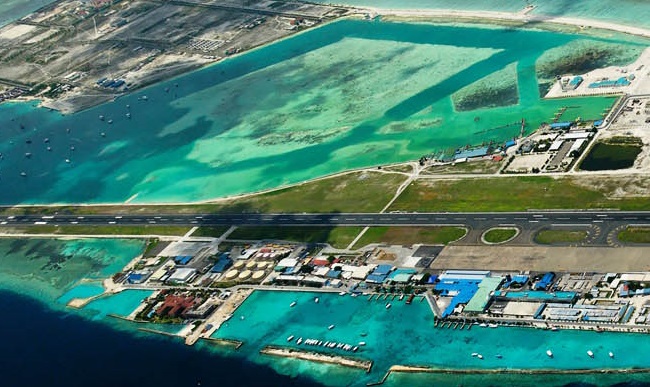 I went to airport 3 hours ahead and passed first security check outside the international terminal. I saw the x-ray machines and just followed other passengers. When I passed through the security check I was in a massive hall with 14 checking counters. That was a huge indoor place. I don't usually such size of indoor places in Maldives. Anyway, it was not difficult to find my airline and economy was almost in front of me.
I went on the queue and checked in my suitcase and followed other passengers towards immigration in the upstairs. I got my passport stamped.
My boarding card show me the gate. Just as my friend said. I followed directions and found my gate. Since it was still quite early I took a drink and called my friends to tell them that everything went smoothly. It was firt time I felt comfortable since I entered the airport.
I did not have any
hotel booked
. My friend gave me a hotel address said I could go there. If there were no rooms available I could easily find other hotels around. Taxi drivers would help as they get trip but then they also cheat. I trusted my friend and I did not want to go through an unwanted panic.
After a while it was time to get to the gate. I passed through without a problem and in few minutes I boarded the flight on my first international trip. I found my seat without any assistance from cabin crews. I saw others adjusting the air-conditioning and playing with the lights. I was a quick learner.
In the flight I met another Maldivian going to Medical College are of Trivandrum. That was where I was going. So, I asked him which hotel he would stay. I did not want him to know that I was new. My friends had told me many people cheat new travelers.
Later I received the immigration registration card and I put the same hotel as the Maldivian passenger sitting next to me. The flight landed safely. Trivandrum airport was smaller and old. I did not like it. I quickly passed through and exited the terminal. Taxi drivers were fighting to get the trips. I took a cab and I was on the way. When I reached the hotel the Maldivian passenger who sat next to me was already at the reception. He was kind of surprised to see me there. I pretended to be surprised too. Everything went smoothly. I checked in to the hotel room and kept my luggage and went out to explore little bit and get something to eat.
After a while I was on the back to hotel. I decided to buy some water. I handed over cash and shopkeeper gave me the water. Shopkeeper kept talking to another Indian for several minutes while I had to wait for the balance. I felt like he did not want to give any balance. Well, I was not dump. I would not be leaving without my balance. After several minutes he realized that and gave me the balance.
On arrival day I explored the area and relaxed. Next day I went to hospital. Every time I took a cab I would ask to turn on the meter or I would not take it. Indian cab drivers cheating on foreigners was something my friends told me repeatedly. I did not forget that. But still, they ripped me off a bit. Some drivers say they have to go back and start an argument. To save my time I sometimes give up on small amounts.
I did everything as planned. In Maldives I did not have much traffic, but in India that was a major problem at times. My friend warned me to start early on the day of departure. I was on time to the airport and got back home happily after my fight flight experience and first international trip.
More than a decade later I visited Malaysia and China, all alone. I realized
how small Maldives airport
was and yet I thought so big on my first international trip.
At Guangzhou I had little problem of not finding the check-in counters and gates as there was just too many. The airport itself was half the size of Male', the Maldives capital. It took me about 2 hours in that airport. Luckily I did some homework before starting the trip.
My china trip too was few years back. Now, there is a service called
Solve
that arranges personal assistant to escort passengers though the airport. The service is offered in hundreds of airports in several countries. Maldives airport is still very small. But, this could be very helpful for out bound Maldivians, especially if you are new to international airports.
Businessmen who do not wish to waste time trying to figure out directions may also find Solve a good helping hand. In some transit cases there is a very short time to pass through and board other airline. Solve becomes extra helpful in situations like this.
At the time of my first international trip there was no Solve. So, I had to solve everything by myself. Thanks to my friends who guided me and encouraged me all the way. I was confident to face new challenges. That confidence only grew over the years.